Top 15 Best Restaurants in Fremont California
If you're looking for the best restaurants in Fremont, California, you've come to the right place. Fremont is known for its diverse culture and vibrant culinary scene. Whether you're looking for a unique fine dining experience or a casual lunch spot, there are plenty of amazing restaurants to choose from.
Your taste buds will be satisfied in Fremont in some ways. This city is full of international flavors and cuisines because it is home to many immigrants from the Philippines, India, China, and Afghanistan.
There are restaurants in this city to satisfy your appetite, whether you're in the mood for traditional American food or cuisine from around the world.
This post will guide the best restaurants in Fremont, California. Each restaurant offers something unique, from fresh ingredients to authentic flavors. Read on to find out which one is perfect for your next meal.
What are the Best Restaurants in Fremont California?
#1. Country Way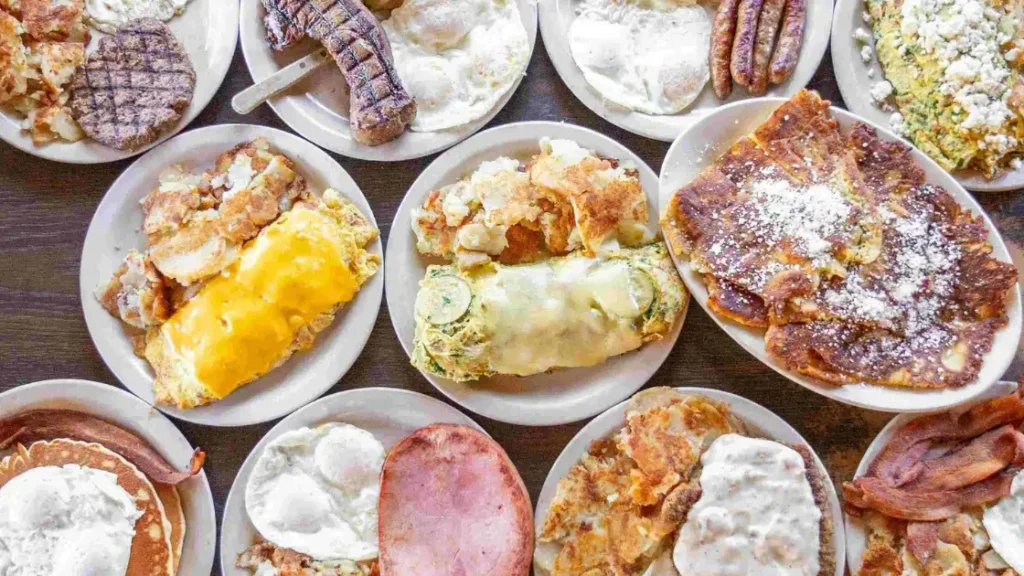 Country Way is one of the best Fremont restaurants for a delectable brunch or breakfast. It offers hefty quantities in addition to delicious renditions of classic diner fare. Additionally, their prices are affordable.
This vintage diner on Mowry Avenue is a Fremont landmark and is renowned for its big portions and delectable breakfast. It's a sizable breakfast treat with crisp, golden rims and a mouthwatering custardy center. Try some of their French toast to start the day off right.
Based on customer reviews, waiters serve excellent americano, fresh juices, or lemonade. It is even more delicious when drizzled with maple syrup and eaten with their crisp, salty bacon. Ordering delightful wine, beer, or mimosas would be excellent too.
This place has a lovely atmosphere and a cute design. When you come here, the friendly personnel will provide you with excellent service. A takeaway order can be placed at Country Way. Customers gave this restaurant a rating of 4.5 on Google.
Address: 5325 Mowry Ave, Fremont, CA 94536, United States
#2. Market Broiler Restaurant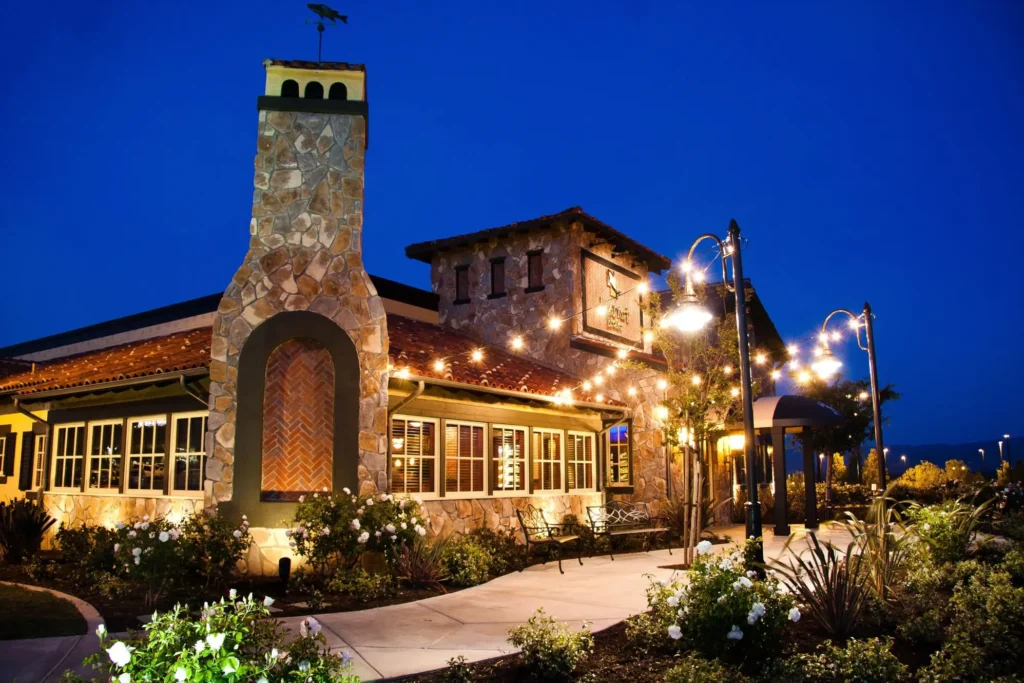 For seafood lovers looking for the top eateries in Fremont, Market Broiler is the ideal choice. This restaurant at Pacific Commons Shopping Center is a real foodie draw because it specializes in serving fresh fish.
This restaurant will satisfy your appetite for seafood with its beautifully prepared fish and fresh ocean bounty. Additionally, if seafood is not your thing, the restaurant's spaghetti, salads, steaks, coconut shrimp, clam chowder, and tender meats will still satisfy your appetite.
You can't go wrong with their New England clam chowder. This hot, savory chowder is rich, creamy, and loaded with potatoes, soft clams, and smokey bacon. 
You can order takeout from this restaurant, and Its biggest pluses are the excellent service and the knowledgeable staff. You'll love the adorable decor and quaint environment. Customers also suggest this restaurant due to the affordable costs.
Address: 43406 Christy St, Fremont, CA 94538, United States
#3. Massimo's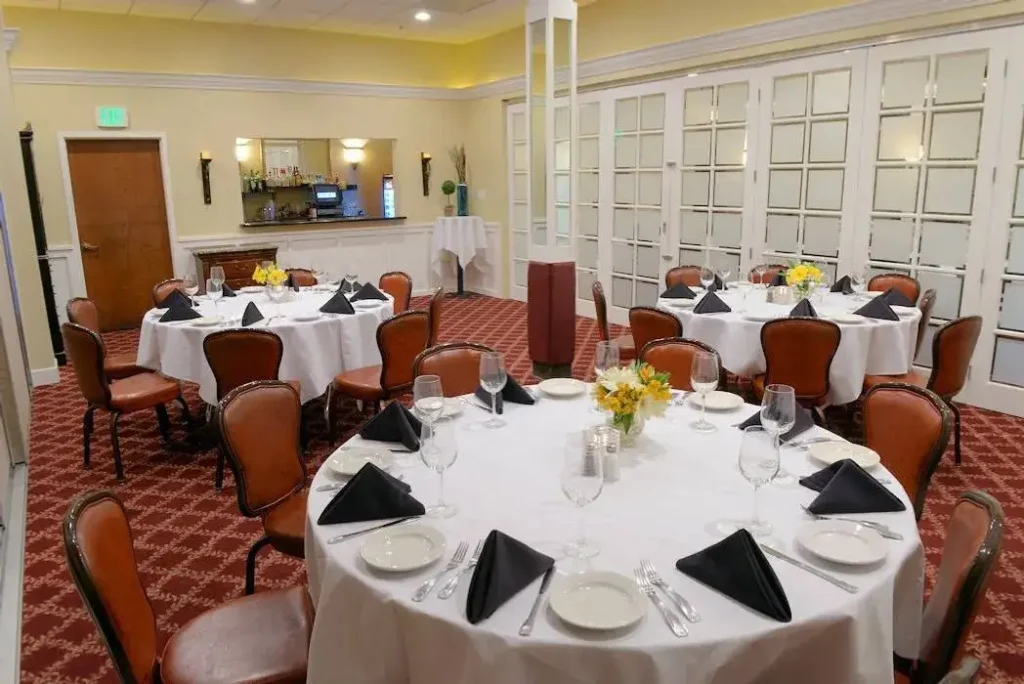 Are you into upscale Italian food but need help figuring out where to eat in Fremont? This 1976-opened Italian restaurant on Mowry Avenue is a good option for upscale dining in Fremont.
Put this restaurant at the top of your list of Fremont's must-visit restaurants. When you visit, you'll be astounded by this restaurant's elegant ambiance and delectable modern Italian fare. Additionally, they offer speedy and polite service.
 Try the excellent salmon, mussels, and fillet steaks at this steakhouse. Most visitors advise sampling delectable tiramisu, key lime pie, and vanilla ice cream. You would return to Massimo's for delicious marsala, martinis, or champagne.
Their marinated veal rib chop is exquisite in every bite. This chop is tasty, juicy, thick, and soft after being expertly grilled. Additionally, a delicious Massimo sauce is included to enhance the flavor. Add this to your list of the best restaurants in Fremont, California, today.
Address: 5200 Mowry Ave Ste M, Fremont, CA 94538, United States
#4. Bronco Billy's Pizza Palace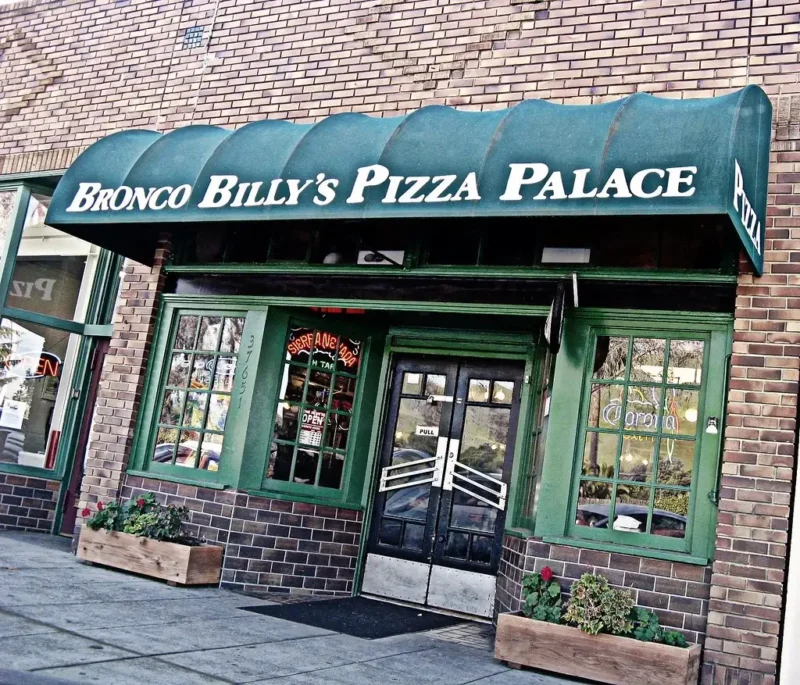 Are you searching for the best places to eat in Fremont, California? Then it would help if you visited Bronco Billy's Pizza Palace. Visitors can enjoy delicious pizzas and kid-friendly foods like popcorn chicken and Italian wings.
This Western-themed restaurant on Niles Boulevard will charm you with its delicious pizzas and secret sauce. When you go, I suggest you have a bite of their chuckwagon.
This pizza is delectable and hearty, with a lovely doughy crust, and is topped with crisp vegetables and meats. They also have party rooms available, so ensure you are done with them on your next visit.
Address: 37651 Niles Blvd #2947, Fremont, CA 94536, United States
You may also like to check out the best restaurants in Hayward (California), West Covina (California), and Terre Haute (Indiana).
#5. Papillon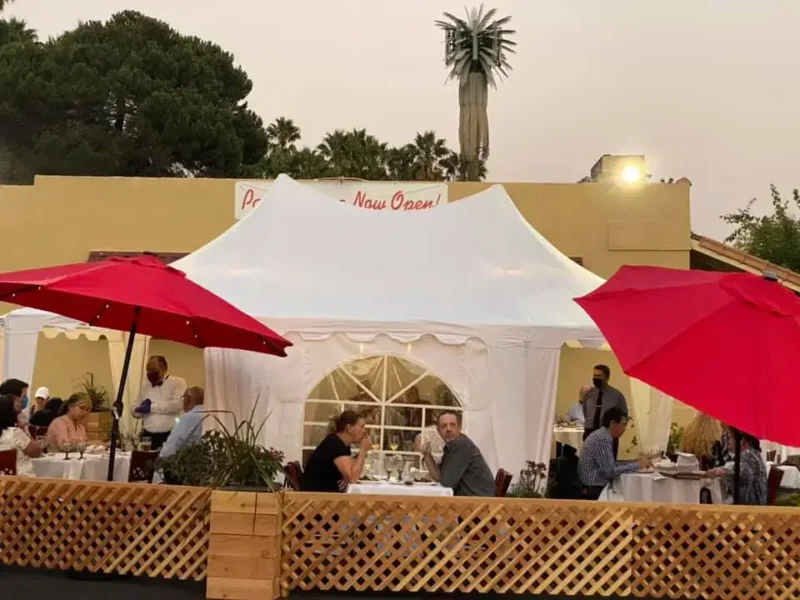 Papillon is an upscale restaurant in Fremont, CA, specializing in traditional french cuisines. This eatery was opened in 1978 and had since been drawing customers in with its mouthwatering French-inspired fare.
A complete bar and various quality wines are also available for your meal. The town's best French onion soup is made with Papillon.
At Papillon Restaurant, you can celebrate any event: a wedding, anniversary, or birthday party. Warming and comforting, this soup's flavorful onion broth is topped with gooey cheese and crusted with puff pastry. The fast service and the creative staff are its big pluses.
Address: 37296 Mission Blvd, Fremont, CA 94536, United States
#6. Sala Thai Restaurant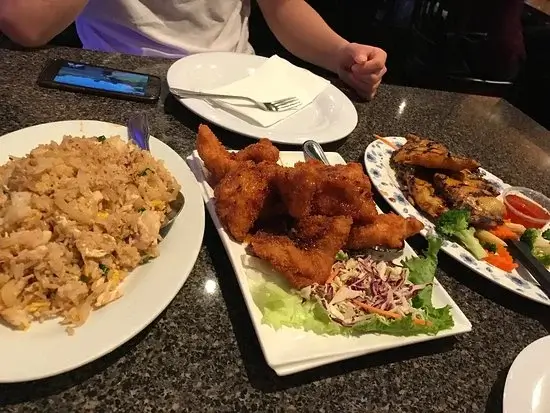 This Thai restaurant, conveniently located on Walnut Avenue, serves some of Fremont's top cuisine. Even though it's always busy, this restaurant consistently serves delicious and lavishly prepared authentic Thai food. This is one of the most well-liked and well-known in the neighborhood. 
Spend time here with your friends and enjoy some delicious mango sticky rice, coconut ice cream, and aside. The beverages include fine wine. You may always enjoy perfectly prepared garlic fish, fried crabs, and crab-fried rice.
Indulge in their pad Thai to tantalize your palate. You'll adore its complex blending of salty, savory, acidic, sweet, nutty, and funky flavors. Additionally, they only use fresh ingredients from regional and artisanal farms. I can assure you of that.
Address: 3241 Walnut Ave, Fremont, CA 94538, United States
#7. Aniki's Sushi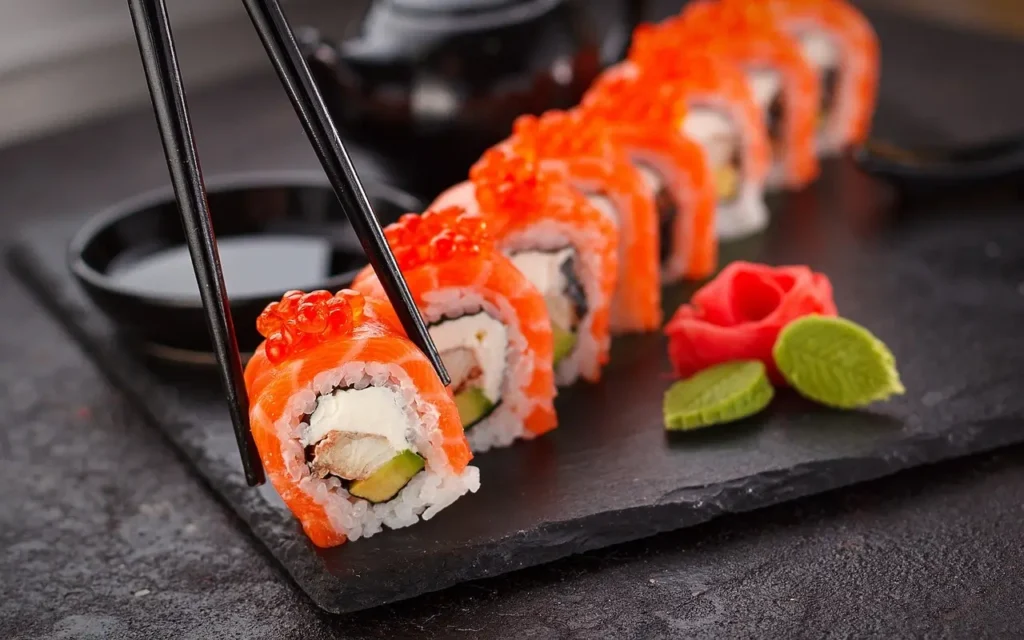 Aniki's Suchi, which opened in 2012, offers traditional Japanese cuisine with a modern touch. Fans of Japanese cuisine will be in heaven at Aniki's Sushi.
Visitors can indulge in the freshest and most delicious rolls and traditional Japanese dishes in the area at Aniki's. Additionally, this restaurant provides a variety of imported soju and sake.
 Start your meal with some delectable wine, beer, or soju. Only leave with enjoying some tasty misir, crab salads, and salmon sashimi. You will have wonderful green tea ice cream and excellent asida.
Their Instagram roll has more than just an aesthetically pleasing presentation. The combination of the salmon, vegetables, and delectable sauce is flavorful. You should also sample their California roll, which is somewhat salty and sweet.
Aniki's Sushi is highly known for its excellent customer service and helpful employees who are always willing to assist you. The good news for the guests of this establishment is the reasonable pricing.
You will undoubtedly enjoy the laid-back ambiance and cozy furnishings. You can choose this location to have fun here because Google gives it a rating of 4.3. It also serves one of the best sushi in Fremont, California.
Address: 3810 Mowry Ave, Fremont, CA 94538, United States
#8. De Afghanan Restaurant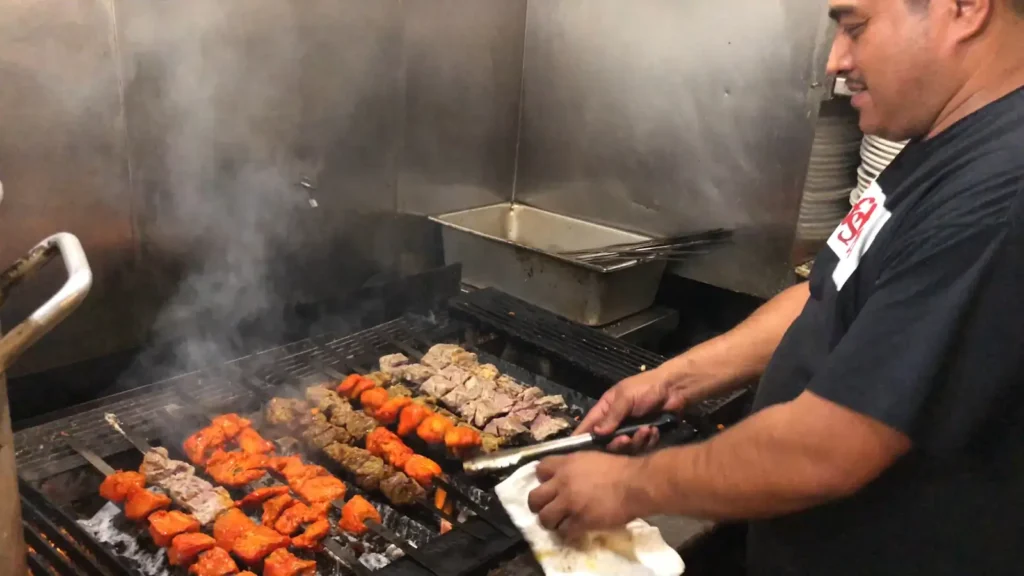 De Afghanan is a Fremont Boulevard restaurant that delights diners with its delectable Afghani fare. De Afghanan Restaurant has a lot of appealing qualities.
This restaurant provides delicious Afghani food, a lovely patio, and a welcoming atmosphere. And because of its roomy dining area and superb food, it's one of Fremont's top birthday restaurants.
You may like this dessert restaurant's excellently prepared beef kebabs, lamb kabobs, and chicken skewers. The tastiest dishes are fruitcake, ice cream, and good yogurt. You can also enjoy some fine wine.
You can place a takeout order from De Afghanan Kabob House. Their beef kabob is the talk of the table. These three beef slices are extraordinarily soft, luscious, juicy, and delicious, thanks to their ideal marinade and cooking. With helpful employees, this place is successful.
Address: 37395 Fremont Blvd, Fremont, CA 94536, United States
You don't want to miss out on the best places to eat in Morristown (Tennessee), Clovis (New Mexico), Orem Utah, and Best Restaurants in Montclair (New Jersey).
#9. Skillet'z Cafe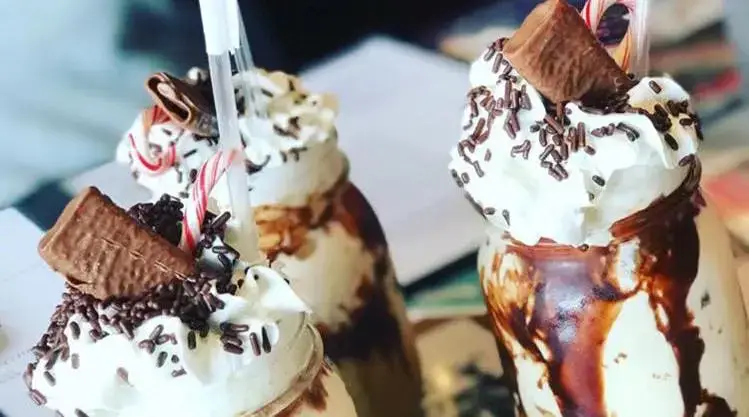 Skillet'z Cafe is a high scale cozy restaurant on Niles Boulevard, They specialize in traditional American breakfast and lunch all day. This eatery is praised for its delicious comfort cuisine. Skillet's Cafe must be included in any ranking of Fremont's top restaurants.
This crowded cafe offers a variety of full and delectable breakfast and lunch meals, from sandwiches to omelets. Additionally, they provide timely service, and the atmosphere is fun and welcoming for families.
Their Monte Cristo sandwich is a must-try. It's a cheese-filled double-decker sandwich with thick slices of ham and turkey that is both sweet and savory. Additionally, it is served with sweet syrup and is liberally coated with powdered sugar. Customers can also order takeaways here.
Address: 37378 Niles Blvd, Fremont, CA 94536, United States
#10. Sizzling Lunch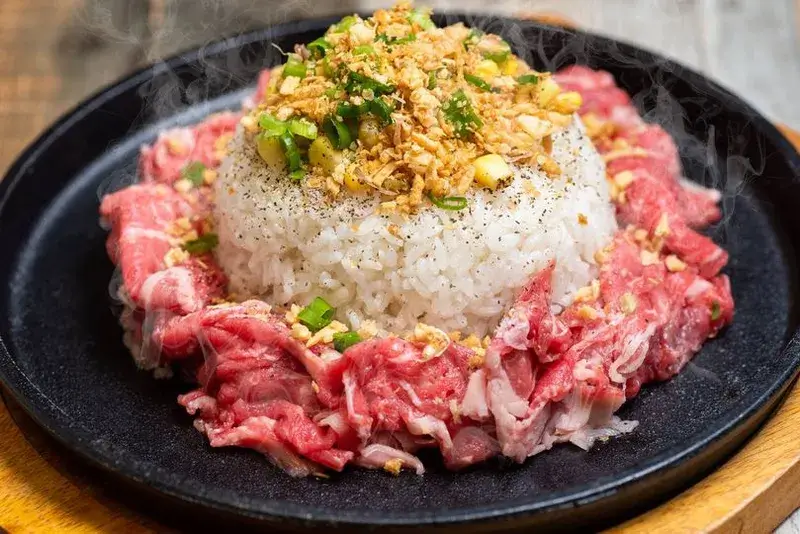 This restaurant on Albrae Street offers some of the most incredible lunches in Fremont, with fiery Japanese fusion dishes.
Sizzling Lunch is a fantastic substitute compared to some of the greatest restaurants in downtown San Jose. This restaurant ensures a pleasurable dining experience with its hot Japanese meals, outstanding service, and elegant ambiance.
The best thing is that this restaurant lets you customize your plate by adding the toppings of your choice. Their meat with garlic is excellent.
This flavorful beef meal, made with fresh Japanese ingredients, is full of taste. Additionally, you can enhance its flavor by incorporating shoyu garlic and teriyaki sauce.
Address: 40522 Albrae St, Fremont, CA 94538, United States
#11. Little by Little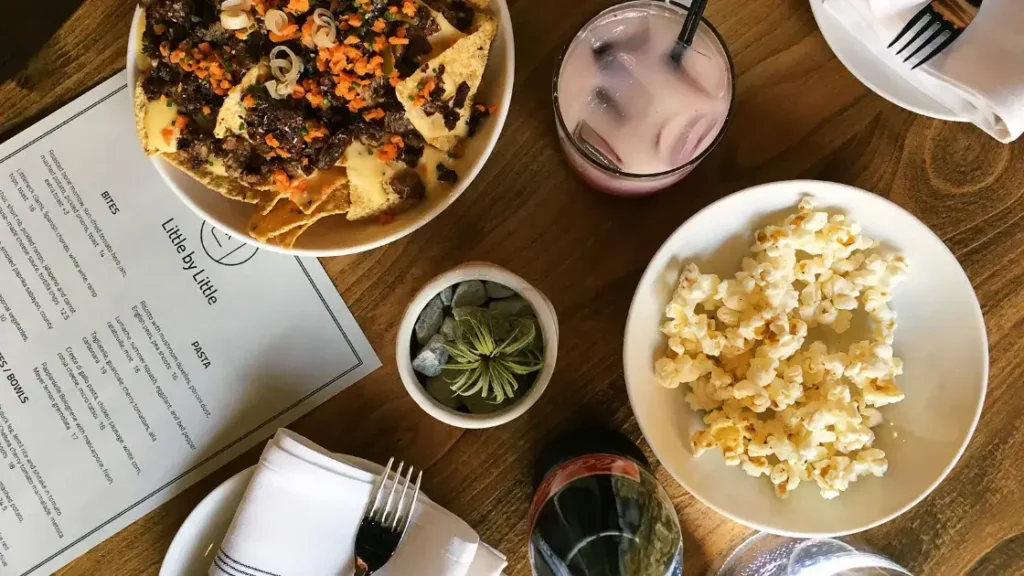 This cafe has been Warm Springs Boulevard's hippest farm-to-table eatery since 2018. It's even one of the top dining spots in Fremont, thanks to its affordable prices and expertly prepared food. Be aware of its unassuming location and menu.
Little by Little is suitable for guests who have supper in a hurry because they can order dishes as a takeaway. Their process is also reasonable. Did we also mention that the inside is warm and contemporary?
Satisfy your appetite by trying their Peruvian steak. This meltingly soft steak has a well-balanced combination of spicy, sour, sweet, and salty flavors and is served with crunchy potatoes.
Address: 46164 Warm Springs Blvd #274, Fremont, CA 94539, United States
#12. Satayman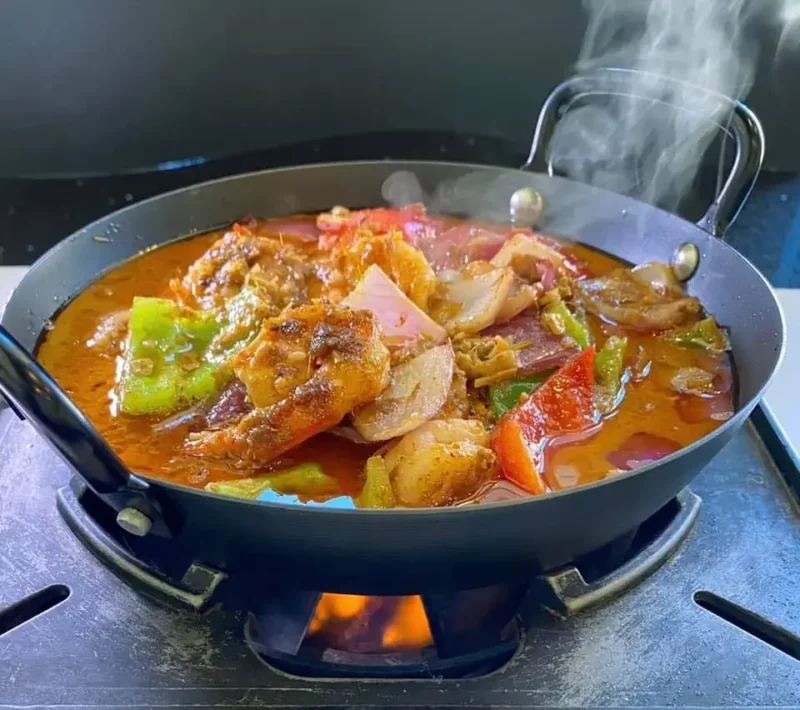 Are you looking for intriguing cuisine in Fremont? This is one of Fremont's top restaurants. You should go to this eatery on Warm Springs Boulevard.
They serve a variety of distinctive and authentic Singaporean and Malaysian delicacies, such as Hainan chicken and honey BBQ pork.
To bring the tastes of Malaysia and Singapore to the center of Fremont, Satayman opened its doors in 2021. Their Hot Wok Shrimp with Malay Curry is delicious and addicting.
It has plump, delicate shrimp bathed in a beautiful curry sauce with just the right amount of spice. Additionally, you can change the degree of spice to suit your tastes.
Address: 46260 Warm Springs Blvd Unit #545, Fremont, CA 94539, United States
#13. Pan Fried Dumplings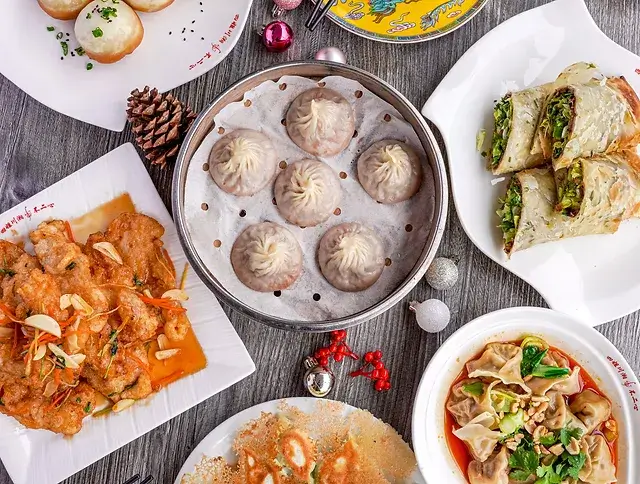 This Chinese eatery in Newark is a favorite for dumplings and dim sum. Pan-fried dumplings are technically outside of Fremont's boundaries.
Nevertheless, it is on our list of the top Fremont eateries. After all, Fremont is only a 12-minute drive away via Central Avenue and Newark Boulevard. Furthermore, it offers delicious and enticing dim sum and other Chinese treats.
Don't miss the chance to try one of their soupy pan-fried buns. It features a pillow, a soft top, a soft bottom, and an incredibly juicy, delicious interior.
Address: 6180 Jarvis Ave, Newark, CA 94560, United States
#14. Ambrose Butchery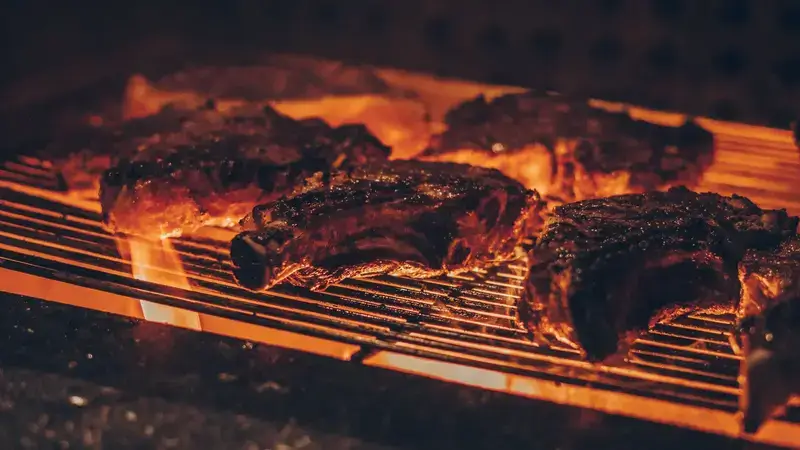 Ambrose Butchery is the only place to go if you're looking for informal restaurants in Fremont that serve fresh meals. Visitors will be treated to delectable regional dishes crafted with the best locally available ingredients at this gastropub.
When it first appeared on the scene in 2018, this butcher shop on Niles Boulevard quickly rose to fame and became a must-visit dining spot. In addition, it has a charming outside back patio and is a small space.
Please take advantage of this and purchase their pork shoulder. This dish will satiate your palate with its soft pork slices and flashes of sweet citrus because it was braised in a salty sauce.
Address: 37683 Niles Blvd, Fremont, CA 94536, United States
#15. The Counter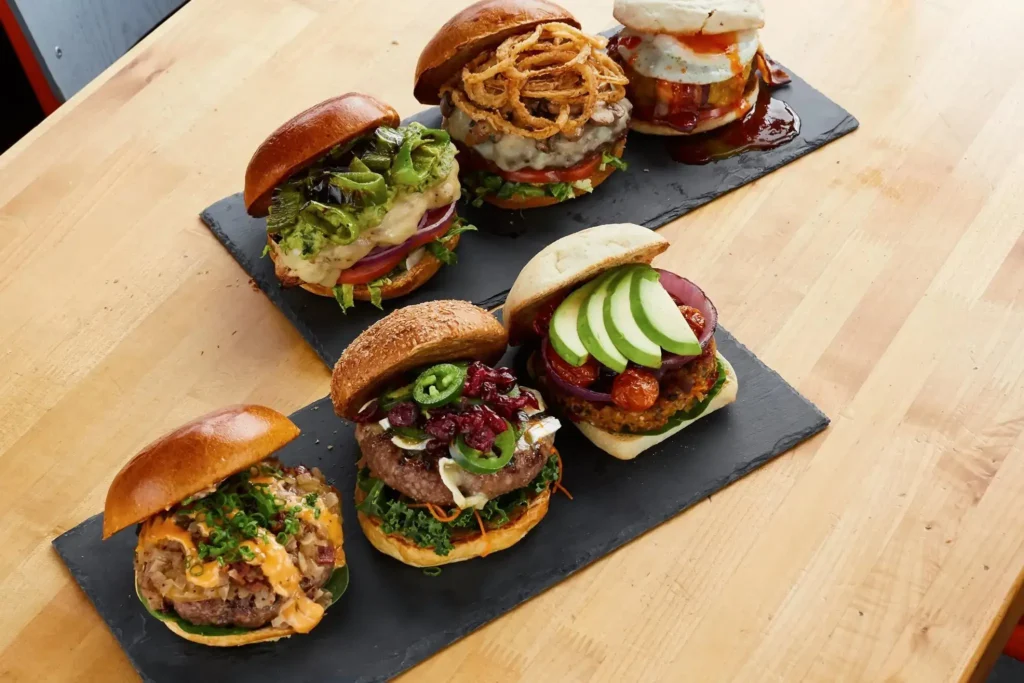 This cutting-edge business, which boasts a prime position at the Gateway Plaza, dazzles customers with its delectable customized burgers. Burger joints aren't usually the first place that springs to mind when thinking about the best restaurants in Fremont.
But what do you know? The Counter isn't your typical burger joint. This restaurant uses innovative sauces and excellent meats to make gourmet burgers that please everyone's taste and cravings. There are endless burger combinations here. The burger known as the "impossible" stands true to its name.
It is surprisingly good and satisfying for a vegan burger.
A delicious aioli sauce is drizzled over fresh brioche buns topped with lettuce, tomato, grilled red onions, and mozzarella.
Address: 39350 Paseo Padre Pkwy, Fremont, CA 94538, United States
Enjoy Your Meal at Fremont (CA) Restaurants
Now that you've seen some of Fremont's best restaurants, it's up to you to decide which one you want to visit first. There is undoubtedly something about the Country way that makes people want to sing its praises. Bronco Billy's pizza palace will be your sure plug if you're a pizza lover.
Anyways there are specific reasons the restaurants mentioned above made the top ranking. But if you're eager and want to experience things for yourself, visiting each and trying them out would be the best thing to do.
Feel free to drop your ideas on your reviews of the restaurants you visit in Fremont.