Top 15 Best Restaurants in Terre Haute (Indiana) for Dining and Drinks
If you're looking for great places to eat in Terre Haute, you've come to the right place. From casual dining to upscale restaurants, there are plenty of great places to eat in this charming city.
From tasty burgers and pizza to fine-dining steakhouses and seafood, there's something for everyone. Whether you're looking for a romantic dinner for two or a family-friendly spot for brunch, these restaurants have you covered. Read on to learn more about the top spots in Terre Haute.
This blog post will look at the best restaurants in Terre Haute for dining and drinks. From classic American to Mediterranean cuisine, these restaurants offer something for everyone.
With menus that range from traditional favorites to unique options, there's something for every palate. So without further ado, let's look at the best Terre Haute restaurants in the city.
What are the Best Restaurants in Terre Haute?
#1. Cackleberries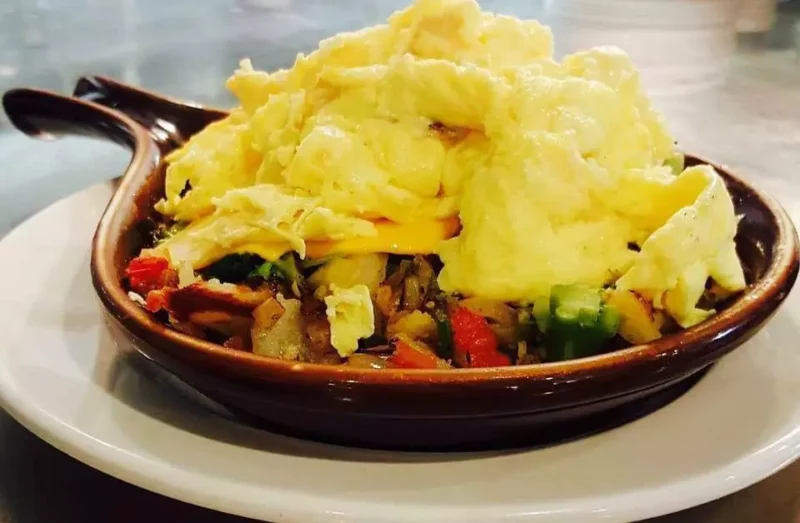 Cackleberries is one of the most popular breakfasts and lunch places in Terre Haute. It serves a mix of traditional American food and Greek food.
Cackleberries only offers its services for breakfast, brunch, and lunch, sticking to its strengths. Locals visit it frequently because of the generous portions, affordable rates, and high quality and variety.
Customers should bring their appetites since most dishes are skillets with a side of bread or pancakes. Additionally, a variety of daily specials change as well as sandwiches, burgers, salads, and more.
Address: 303 S 7th St, Terre Haute, IN 47807, United States
#2. Clabber Girl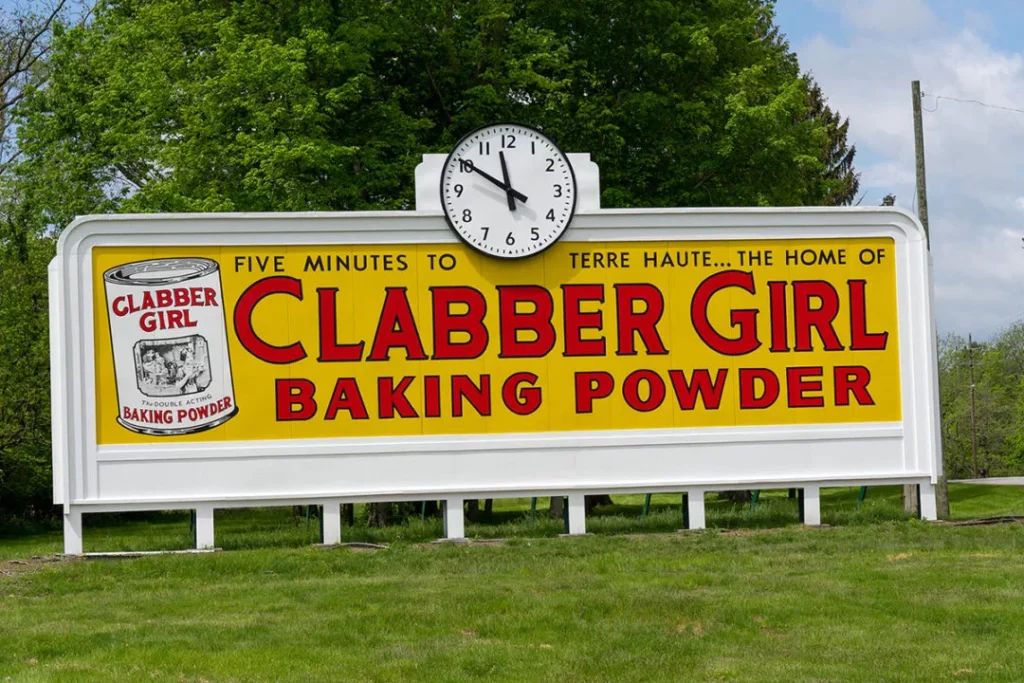 Clabber Girl's Terre Haute bakery shows both diners and bakers the best of home baking. It is more than just one of the most popular brands of baking soda in the United States.
They feature an excellent assortment of savory lunch options, and all baked products are created from scratch on the premises.
Due to the restaurant's proximity to the Clabber Girl Museum, the interior is dotted with interesting inscriptions and artifacts from the brand's past.
The firm was founded in Terre Haute in 1850, and over the years, it transformed from a grocery store to the well-known enterprise it is today.
Clabber Girl is a family-run business that showcases an intriguing period of Terre Haute history. You can also get the best breakfast in Terre Haute in this wonderful restaurant.
Address: E Margaret Dr, Terre Haute, IN 47803, United States
#3. Harry and Bud's European Cuisine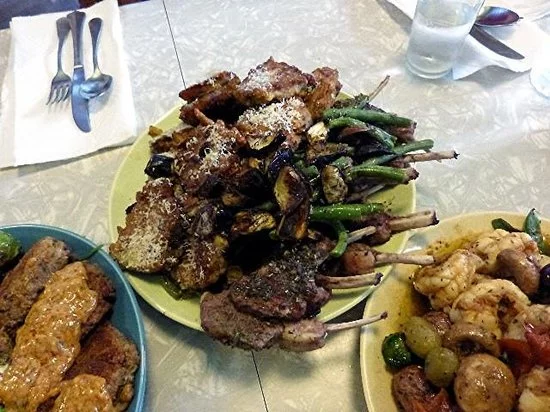 Harry and Bud's European Cuisine has grown to be one of Terre Haute's most well-known and well-liked restaurants since its opening in 1993.
It combines a classic Mom and Pop establishment with a Greenwich Village hangout and cutting-edge cuisine. The only "constant" dish on the menu is the black bean soup. The European-inspired dishes change daily depending on the available fresh ingredients.
The interior is unique and exciting, with purposely mismatched Formica table sets and eye-striking bathroom wallpaper, combined with exposed brick walls and a glass brick window to recreate the original 1950s structure.
Address: 1440 S 25th St, Terre Haute, IN 47803, United States
#4. Magdy's Restaurant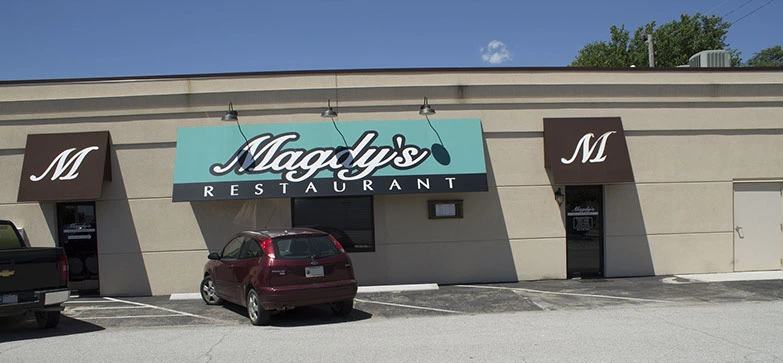 With a menu created by head chef Magdy Atwa, Magdy's serves European classical cuisine, including beef Wellington, filet mignon, venison, and chicken marsala, made for Midwest palates.
The homey atmosphere of Magdy's shouldn't lead you to believe that you will be getting "Mama's home cooking." Magdy frequently makes his way to the front of the restaurant to welcome customers because there aren't many people working there.
The restaurant is housed inside a vintage Victorian home, and the atmosphere is cozy but not overly abundant, evoking a period mini-mansion.
Traditional cuisine, generous serving sizes, and a classy atmosphere temporarily transport you over the Atlantic. Add this to your list of fast food restaurants in Terre Haute.
Address: 2026 S 3rd St, Terre Haute, IN 47802, United States
Since you love Indiana restaurants, why not check out the best places to eat in Morristown (Tennessee), Clovis (New Mexico), Orem (Utah), Montclair (New Jersey), and Trendy Restaurants in Grapevine.
#5. Piloni's Italian Restaurant
The restaurant is known for its delicious homemade pasta dishes and classic Italian entrees like lasagna and chicken parmesan. It's also one of the best Italian restaurants in Terre Haute.
Their dishes are made with the freshest ingredients and authentic recipes handed down for generations. They also offer a variety of house-made sauces to accompany your meal.
Two generations of the Piloni family own Piloni's, bringing Italian food of big-city caliber to Terre Haute. Piloni embodies the best aspects of these cuisines: heart, family, and a passion for cooking, using recipes passed down through the family and Puerto Rican influences from patriarch Pedro's native island.
Guests get a true Italian dining experience with fresh ingredients from the area and freshly made pasta. On the menu are salads and vegetarian options, seafood and meat dishes, pizza, and pasta dishes made with Pedro's unique style.
Piloni also boasts an extensive wine list, so you can find something perfect to pair with your meal. The atmosphere is warm and inviting, and the staff is always friendly and helpful. Whether you're looking for a romantic evening out or a casual lunch with friends, Piloni's is the place to go!
Address: 1733 Lafayette Ave, Terre Haute, IN 47804, United States
#6. The Saratoga Restaurant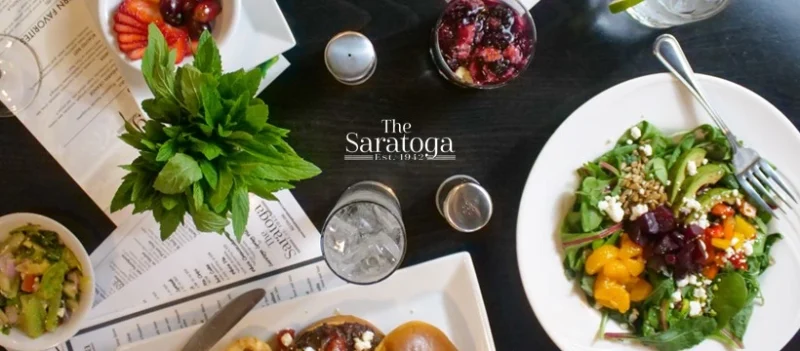 The Saratoga, a Terre Haute landmark, debuted in 1942 and has remained a favorite with the city's citizens for most of the past century.
A family runs the restaurant, and the two owners are well-known in the neighborhood for their warmth and homemade fare, which attracts a sizable clientele.
You can find salads, steaks, sandwiches, and Saratoga specials on the extensive breakfast, lunch, and dinner menus. You can also get flatbreads and burgers.
The welcoming design features artifacts from the restaurant and local history to demonstrate the place's deep ties to the neighborhood.
Address: 431 Wabash Ave, Terre Haute, IN 47807, United States
#7. Stables Steakhouse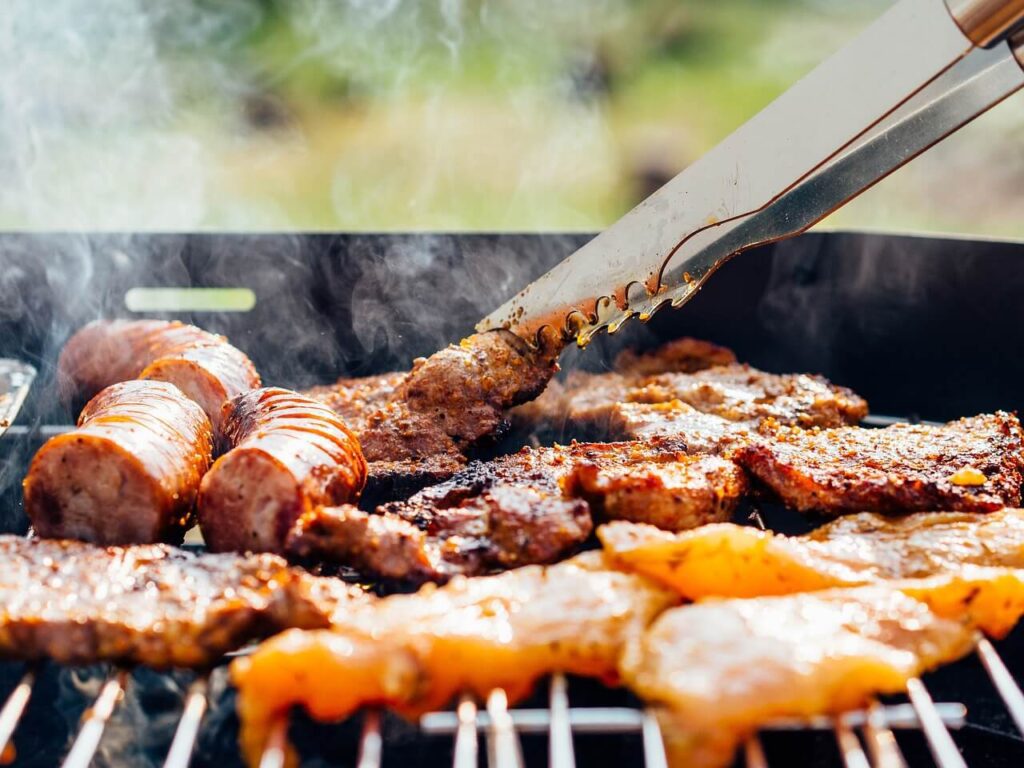 The food and the decor at Stables Steakhouse honor Terre Haute's long history. Inside, the rich dark wood and leather furniture, plaid carpeting, exposed brickwork, and chandeliers will take your breath away and remind you of the old Elk Lodge that used to be there.
The bar is one of the best in the city because it has the best selection of scotch, bourbon, cognac, and high-end liquors in the area.
It also has a humidor for cigars, which makes it one of the best in the city. There are seafood alternatives, surf and turf, and award-winning steaks that have matured for 28 days if you're having trouble deciding. They are also known as one of the best steakhouse in Terre Haute.
Address: 939 Poplar St, Terre Haute, IN 47807, United States
You don't want to miss out on the best restaurants in Hayward California, Salem Oregon, Pullman Washington, and Galveston (Texas).
#8. J. Ford's Black Angus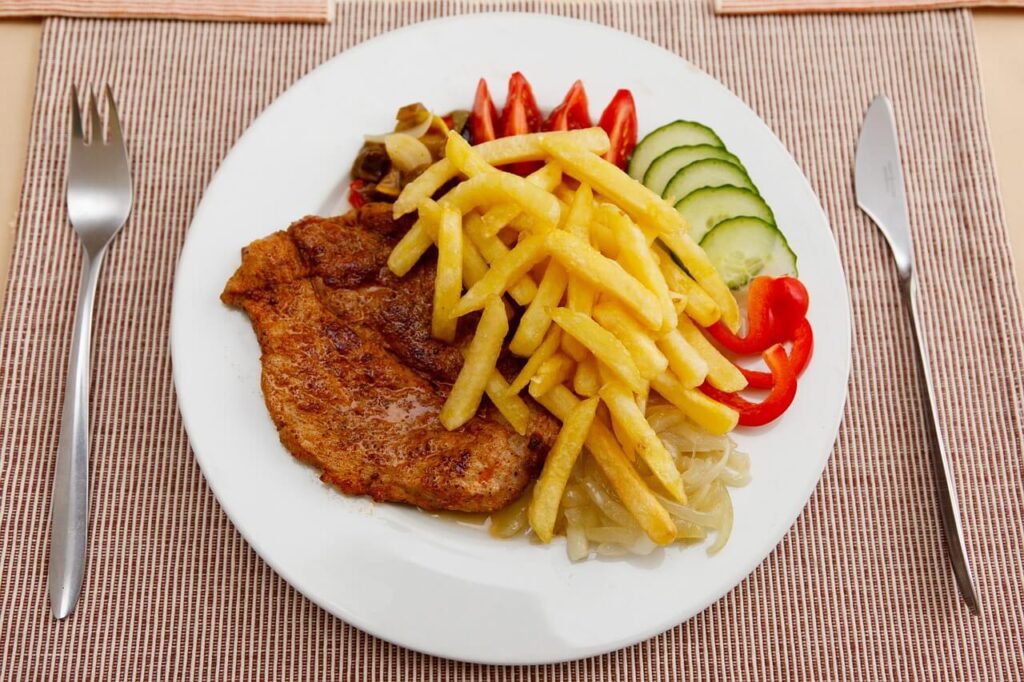 J. Ford's is a relaxed yet classy restaurant with an ambiance similar to that of larger cities. Ford's Black Angus has served lobster corn dogs and NY strip steaks, among other delectable dishes, since 2007.
For the owners of J, finding high-quality delicacies and the greatest pieces of meat is of utmost significance. Ford and its team continually work to produce menus that reflect the most recent business trends.
J. Ford prides itself on its award-winning wine list, extensive assortment of alcoholic beverages, and ability to keep patrons in good spirits.
Address: 129 S 7th St, Terre Haute, IN 47807, United States
#9. Tater & Joe's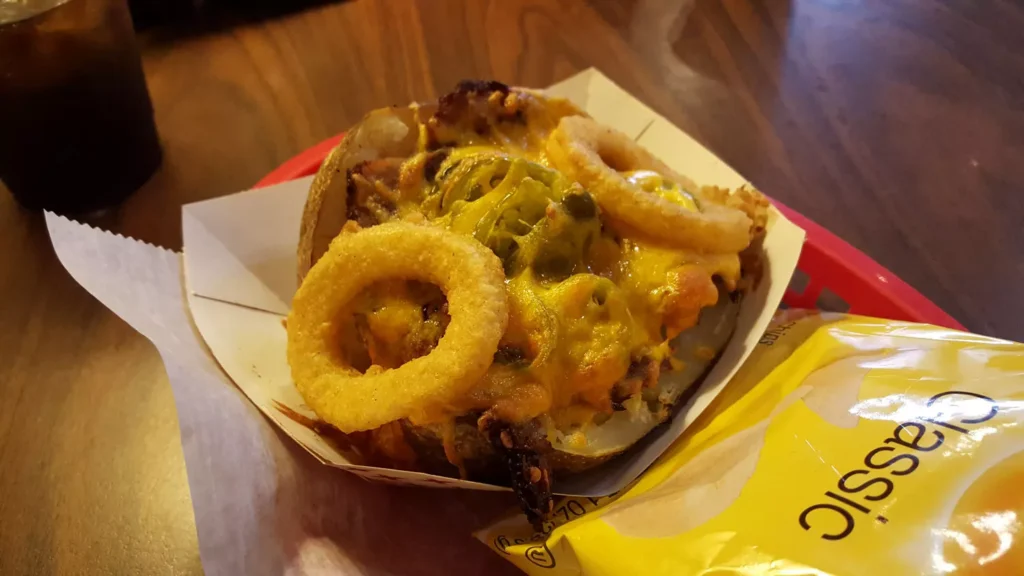 Tater & Joe's offers cuisine, entertainment, and coffee to Terre Haute's downtown. Because it is close to the university, locals and students eat there for breakfast and lunch.
Customers are mostly attracted to the restaurant's freshly produced, daily baked delicacies. The menu includes a good assortment of sandwiches and jacket potatoes in addition to conventional American dishes.
They also have a huge selection of coffees, and the staff is happy to recommend certain blends. The design is casual and bohemian, with artwork strewn across the room, exposed brick walls, and antique wooden flooring. Stay for the evening's comedy and music performances.
Address: 423 Wabash Ave, Terre Haute, IN 47807, United States
#10. Umi Grill Sushi Bar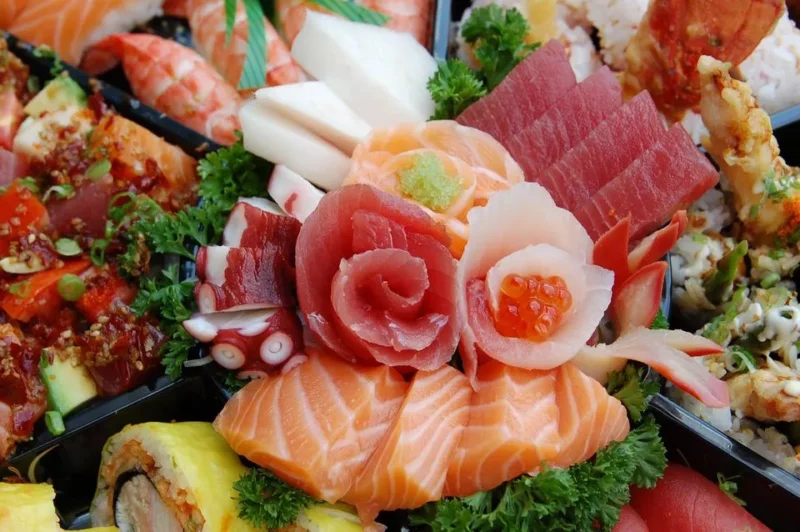 Visit Umi Grill Sushi Bar in Terre Haute for the freshest fish and seafood. It was the first Japanese restaurant to operate in the community in 2001, and it has since moved to a larger location and encouraged additional people to try Japanese cuisine.
Umi, formerly a fish market, lets customers place advance orders to take fresh fish home. The menu offers specialized sushi rolls, ramen, bento boxes, sashimi, grilled seafood, and the house specialty Umi steak.
The sushi bar is the restaurant's focal point, and the high ceilings, exposed brickwork, and decorative lighting give the space a sense of sophistication.
Address:  2002 S 3rd St, Terre Haute, IN 47802, United States
#11. M Moggers Restaurant And Pub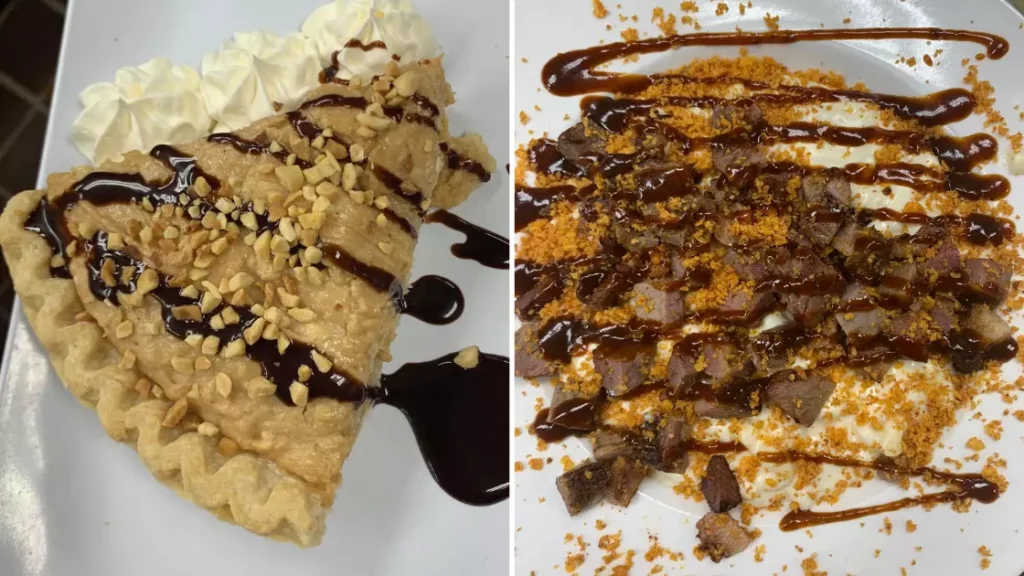 In Terre Haute, Indiana, there is a bar and restaurant called M. Moggers Restaurant & Pub. The restaurant has a huge deck, live music, 170 beers on tap at the full-size bar, a casual eating ambiance, and traditional American pub cooking.
Every day for lunch and supper, Moggers Restaurant & Pub serves a large selection of pizza, appetizers, salads, soups, sandwiches, and entrées.
The eatery offers beer-battered onion rings, spinach artichoke dip, and five cheese planks as appetizer options. M. featured entrees. Salmon, chicken breast, rib eye steak, chicken crispers, and Bourbon Street steak are among the menu items of Moggers Restaurant & Pub.
Address: 908 Poplar St, Terre Haute, IN 47807, United States
#12. Charlie's Neighborhood Pub & Grub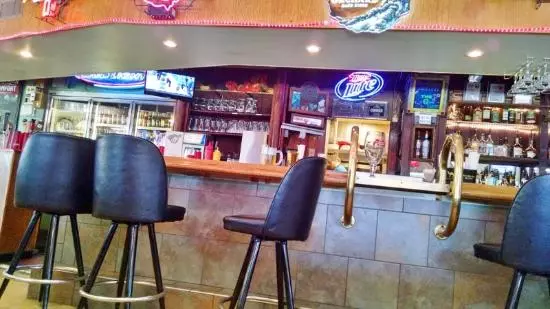 Here, you may enjoy a good time while sharing delectable hamburgers, chicken wings, and buffalo chicken salads with your pals. According to the critics, this bar has good draft beer.
Thanks to the cozy ambiance, customers may unwind at Charlie's Bar & Grill after a long work day. Several guests have noted the professionalism of the employees.
One may describe the service at this establishment as fine. There are rumors of reduced prices here. You might be surprised by the opulent decor. Within Google's rating scale, this place is rated 4.3.
The servers, waitpersons, and bartenders work ceaselessly to ensure everyone is taken care of while the food is ordered. Takeout, reservations, outdoor seating, parking, wait staff, and wheelchair accessibility are just a few of their unique features.
Address: 1608 Crawford St, Terre Haute, IN 47807, United States
#13. Sonka Irish Pub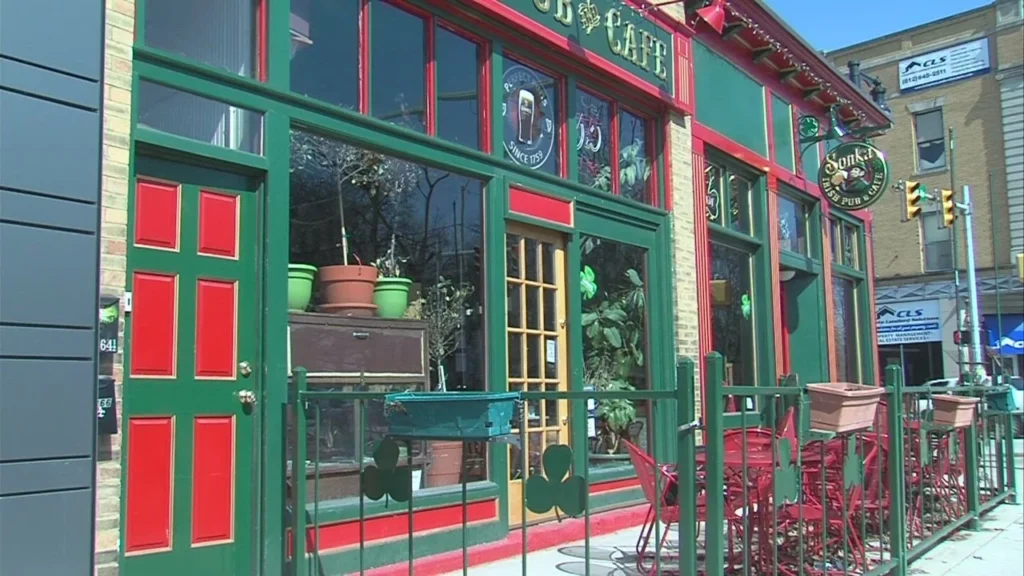 Don't go elsewhere; check out this bar's British and Irish food. Try the excellently prepared cod, fish sandwiches, and coleslaw Sonka Irish Pub offers.
There is good Brezeln available here, as many visitors comment. It could be good to indulge in some delectable draft beer, craft beer, or wine.
Some of the customers here enjoy the excellent coffee.
Customers are calm and have a wonderful time at this establishment because of the cozy ambiance. Well-trained employees provide year-round hospitality.
One thing that customers emphasize in their reviews is the spectacular service. You will be pleasantly surprised by this bar's average costs.
The decor is gorgeous, according to several customers. According to customer reviews on Google, Sonka Irish Pub deserved a score of 4.6.
Address: 1366 Wabash Ave, Terre Haute, IN 47807, United States
#14. Red lobster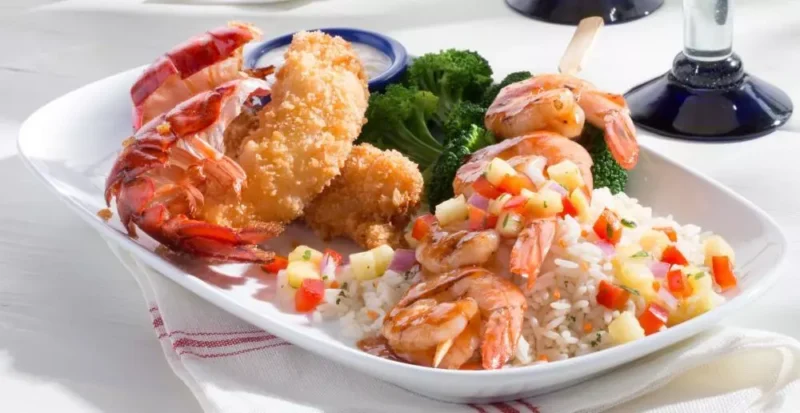 Red lobster is another high-scale restaurant in Terre Haute renowned for its excellent customer service and helpful staff, always willing to assist you.
Prices are reasonable where I am. It's a lovely location with a cozy vibe. 4.4 out of 5 stars on Google, according to visitors' reviews of this location.
The chefs at this restaurant do their utmost to serve customers tasty salads with cheese, salmon, and grilled prawns. Here, eating delicious biscuits is a pleasure.
Try some wine; it's excellent. It's time to sample some excellent tea. Their special features include wifi, takeaways, delivery, booking and wheelchair access.
Address: HAUTE CITY CENTER, 3407 S US Hwy 41, Terre Haute, IN 47802, United States
#15. New Day Cafe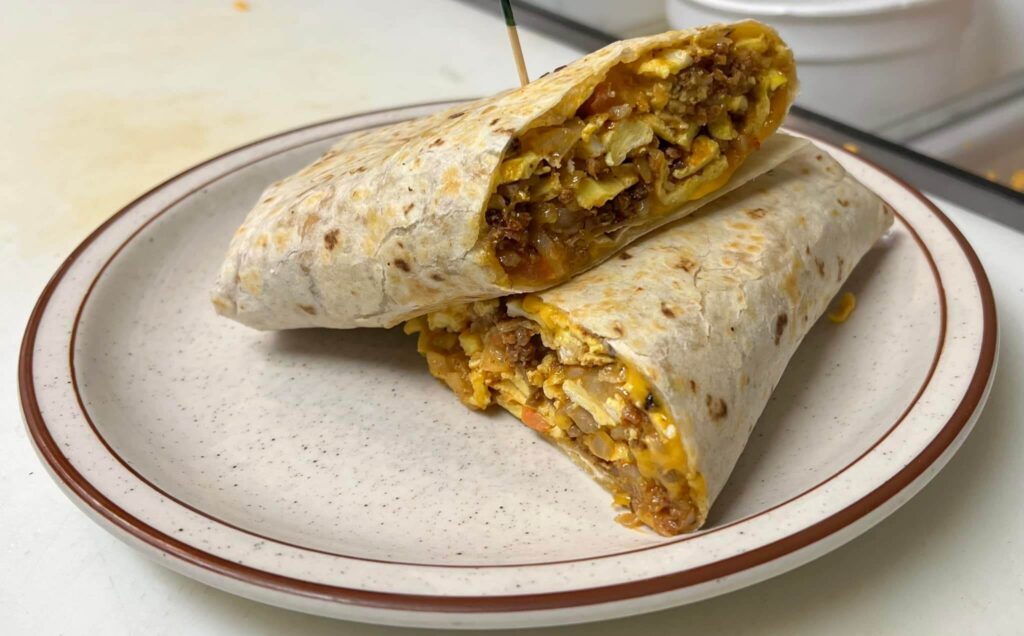 The New Day Cafe is renowned for its excellent customer service and helpful personnel who are always willing to assist you.
The chefs here make delectable pies, bacon, and hash browns. Visit this cafe for a change of pace from your usual dinner and sample expertly baked biscuits, pancakes, and French toast. Pick a great cup of coffee, and you won't be sorry.
Customers also appreciate this location due to the reasonable costs. The environment is welcoming, as several reviews have stated. Google has given this location a rating of 4.5, according to visitors.
Address: 2919 S 3rd St, Terre Haute, IN 47802, United States
Time to Spare? Why not check out:
Enjoy Your Meal At Terre Haute Restaurants
There are plenty of options when finding a great meal in Terre Haute. Whether you're looking for a casual place to grab a bite, a romantic spot for dinner, or a spot to grab drinks with friends, these restaurants are sure to satisfy your cravings.
You might want to check out these amazing restaurants in Terre Haute, Indiana, whenever you visit. All your food needs will be met at these beautiful restaurants, which offer a wide range of meals, sweets, and drinks.
From succulent steaks and seafood to an impressive selection of craft beer, these restaurants have something for everyone. Make sure to visit at least one of them during your stay in Terre Haute for an unforgettable dining experience!
Disclaimer: Vasttourist always strives for content accuracy. Since the time of publishing, travel-related information regarding pricing, schedules, and hours may have changed. Please see individual websites embedded in this post for the most current trip-planning information.

Unless otherwise stated, Vasttourist does not claim ownership of any images used on our blog site. The respectful owners of all visual content have copyright protection. We try to include links to the sources. If any images are your property and you do not want them to appear on our blog, don't hesitate to contact us; we will take them down immediately. We support properly crediting the original writer, artist, or photographer.