10 Best Restaurants In Eagan MN that offers Amazing Dining Experience
Restaurants in Eagan mn: Discovering great food when travelling to a new place can be rewarding and satisfying. What's more? Experiencing an intriguing environment can also add to the beauty of your trip.
Getting a combination of great food and an engaging environment can be challenging. Some restaurants might offer great food but a lousy environment, and others offer elegant food but a bad environment but tasteless food. You can bypass these struggles. All you need is a dining guide, and we've covered you!
This article provides a list of the top 10 Eagan, MN restaurants that offer quality and complete service. These restaurants are the best in what they do. Read more about the restaurants below to know the one that best fits your preferences.
10 Best Restaurants In Eagan MN that offers Amazing Dining Experience
#1. Andiamo Italian Ristorante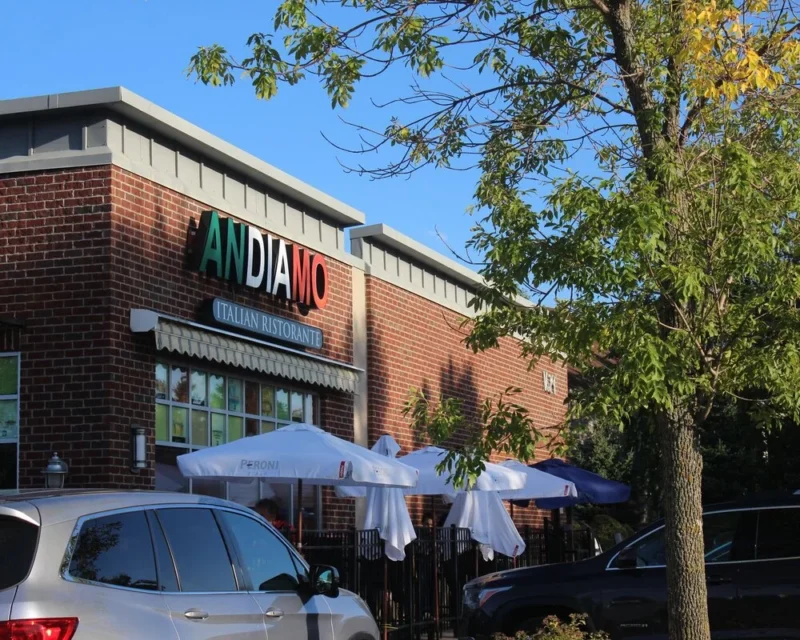 This beautiful family-operated restaurant offers a comfy environment where you can enjoy hearty Italian dishes. Here in Andiamo Italian Ristorante, they take pride in providing authentic meals that satisfy your taste buds and leave you asking for more.
Their menu has delicious pasta, salads, pizza, and seafood. They have various pasta dishes and a fine selection of seafood and salads. This restaurant is a good pick if you are craving a home-cooked meal. There are provisions for special diets such as gluten-free, vegetarian, and vegan options.
Their drink menu covers red wine, house wine, and white wine. They also serve draft beer, including seasonal, regional, domestic, and imported beers.
Their signature cocktails are delicious and particularly go well on dinner dishes. Andiamo Italian Ristorante is quite flexible, especially regarding customers' needs. They offer outdoor seating, waiter service, happy-hour specials, a full bar, and a private parking lot.
Address: 1629 Lena Ct Ste 100, Eagan, MN 55122, United States
#2. Kyndred Hearth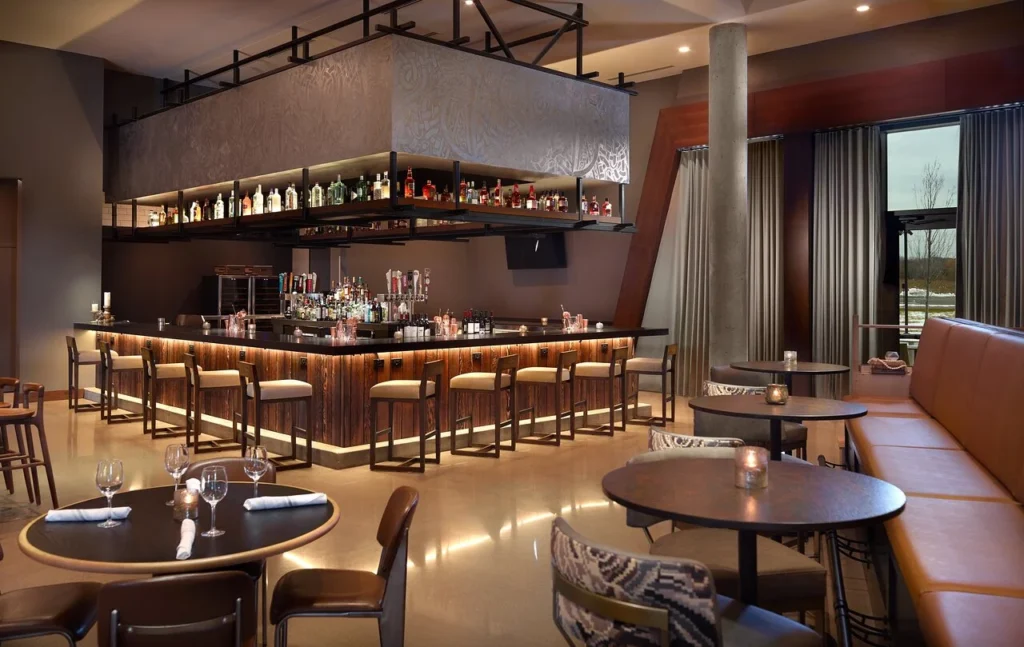 Kyndred Hearth is a classy restaurant offering gourmet burgers, pizza, and pasta presented in a refined style. This restaurant is an upscale, trendy food destination that offers quality service, great food, and drink selections in casual dining seating.
They offer pasta, salad, steak, sandwiches, vegetable dishes, burgers, wood-fired pizzas, and desserts. Here, they provide generous space for all groups and visitors. Their services are organized, and their chefs are pretty impressive.
Kyndred Hearth features a full bar where they serve a great selection of cocktails, fine wines, and beer. You'd discover a fine selection of classic and new food and drinks in Kyndred Hearth, so it's a great option if you want to try something new.
It's also a good place for dates and casual hangouts. The place is kind of pricey, but their services are worth it.
Address: 2611 Nordic Way, Eagan, MN 55121, United States
You may also like to check out the best restaurants in Guatemala City, Plymouth MA and Novi Michigan.
#3. Jensen's Food & Cocktails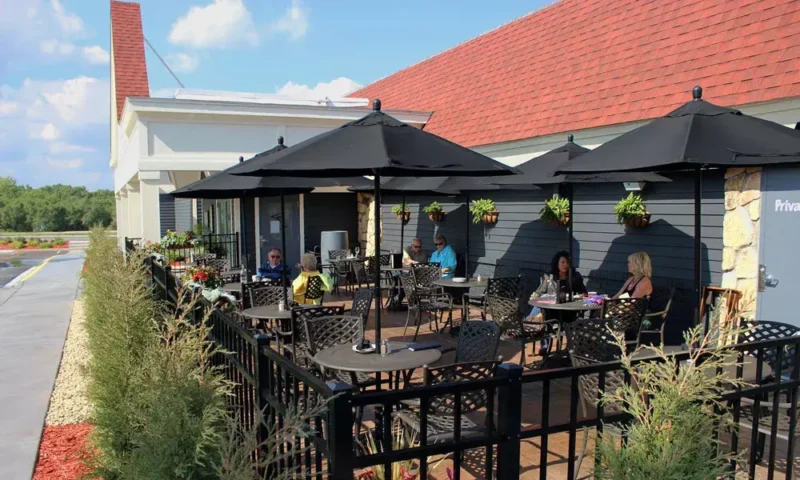 Enjoy classic steak and seafood dishes plus beers and signature cocktails in one of Eagan, MN's best steak house restaurants. Jensen's food & cocktail is a wonderful steak spot in Eagan, MN, that offers creative dishes in a lively environment with a supper club atmosphere.
This eatery offers a menu that cuts across sandwiches, burgers, prime ribs, steak, seafood classics, pasta desserts, salads, and appetizers. Their menu is quite extensive and designed to satisfy all types of eaters. You could easily find your preferred dish, despite the category.
In addition to great food, they also specialize in delicious cocktails. Their cocktail selections are the best. No matter what you choose, you'd love it. They do not only offer cocktails; they also serve wines and beers and trust me, their collection is great.
Jensen's Food and Cocktails is on our list of top restaurants in Eagan, Minnesota because they focus on providing customers with exceptional food and quality service.
Address: 3840 Rahn Rd, Eagan, MN 55122, United States
#4. Mason Jar Kitchen & Bar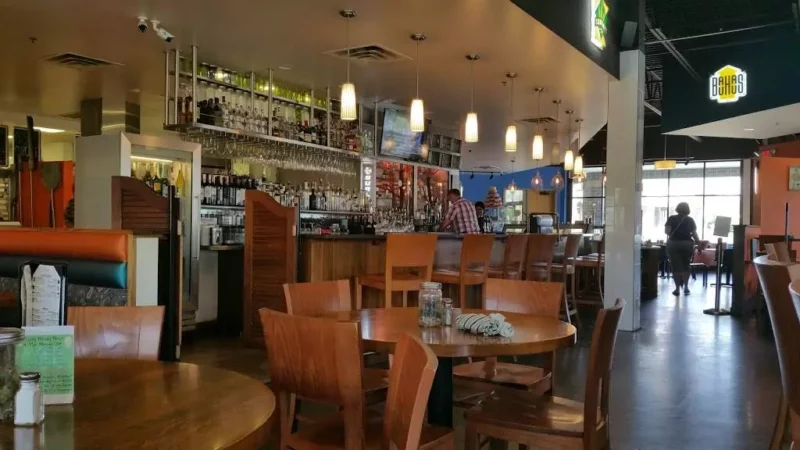 We've found you a great breakfast spot where you can enjoy hearty meals on days when you are craving home-cooked meals. Mason Jar Kitchen & Bar also serves classic comfort foods and bar items.
Some popular dishes include Tater Tot Hot Dish, Huevos Rancheros, Pot Roast, Walleye, Biscuits and gravy, Breakfast Burrito, Wild Rice Soup, and Chili Mac. They take pride in serving fresh, local dishes with authentic and delicious tastes and flavours.
Their menu is designed to allow you experience a unique taste of typical American cuisines for breakfast, lunch, and dinner. Their drink list is extensive; they offer vodka, whiskey, scotch, tequila, rum, gin, beers, wines, and cocktails.
Mason Jar Kitchen and bar is an excellent place for brunch, good for groups, breakfast food, and bar items. Other accessible services in Mason Jar Kitchen and bar include Vegan options, man vegetarian options, catering services, happy hour specials, waiter service, reservation plans, and private parking lots.
Address: 1565 Cliff Rd #1, Eagan, MN 55122, United States
#5. Doolittle Woodfire Grille
Doolittle Woodfire Grill is an upmarket American restaurant that offers rotisserie-grilled meats and an extensive fine wine selection served in a cosy and classy dining seating. You have to experience the fantastic wood-fired rotisserie in Doolittle's Woodfired Grill.
The meats' juicy and delicious savoury wood-roasted flavour will make you ask for more. Their menu covers appetizers, salads, steak, fish and seafood, sandwiches, burgers, saute, and signature wood fire cooking options.
Everything is fantastic, from their Spit-roasted chicken and smokehouse ribs to Rotisserie BBQ chicken and pork tenderloin with cider cream.
If you are a wine lover, Doolittle is the place for you! Their wine selection is the best; they cover all types of wine, both regional and international.
You can also go for the beer, and they offer craft beer and beers in cans and bottles. Doolittle's Woodfire Grille is perfect for special occasions, late-night hangouts, group dining, and casual hangouts.
Address: 2140 Cliff Rd, Eagan, MN 55122, United States
Read more on the best restaurants in bloomington illinois, Waxahachie Texas, Fayetteville Georgia and Olive Branch MS (Mississippi).
#6. Mad Cow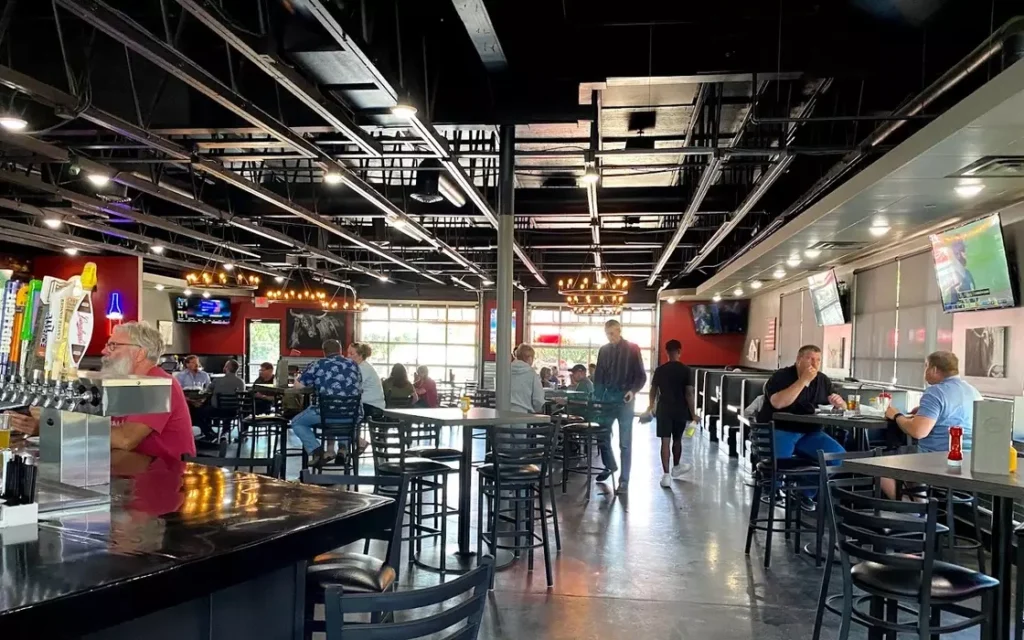 Set in an elegant dining room, Mad Cow, one of the coolest American restaurants in Eagan, MN, is an upscale restaurant serving burgers, sandwiches, flatbreads, Street Tacos, and soup, plus salad, homemade sides, and appetizers.
It is a locally owned and operated restaurant that serves authentic dishes prepared with ingredients sourced from local Eagan farmers.
Their food is always served fresh and presented in a unique style. The service here is stable as the staffs are fast and attentive. The environment is friendly, their meal selection is excellent, and their food is affordable. They serve burgers, chicken, pizza, Buffalo burgers, port, bacon, wood fire mussels, and more.
Mad Cow has a special menu, but their selection is great. It's a great place to come for a beer or cocktail. With 19 TVs for sports, Mad Cow is an excellent place to watch your favourite game while enjoying a drink. Other available provisions for you include late-night food, outdoor seating, takeaway, delivery, and reservation plans.
Address: 1288 Promenade Pl, Eagan, MN 55121, United States
#7. Trail Stop Tavern
The next on our list of restaurants in Eagan, MA, to explore is Trail Stop Tavern. This gastropub is where you can enjoy delicious meals in a cosy environment. The place has a trendy look, stylish decor and a lively atmosphere.
Some of the meals they offer include chicken sandwiches, cowboy burgers, chicken wings, wild cat fries, Tacos, Steak sandwiches, Top Sirloin, Quesadilla, Chicken stir fry, and lots more.
Trail Stop Tavern is fun and entertaining as they offer bar games and TV for watching sports. They provide a service for convenience focused on customer satisfaction. Special diets such as Vegetarian options and the kid's menu is available too.
Trail Stop Tavern features a full bar where they serve wine, cocktails, and beer. This place lives during the weekends, so reservation us highly recommend if you come in during the weekends.
Address: 525 Diffley Rd, Eagan, MN 55123, United States
#8. Volstead House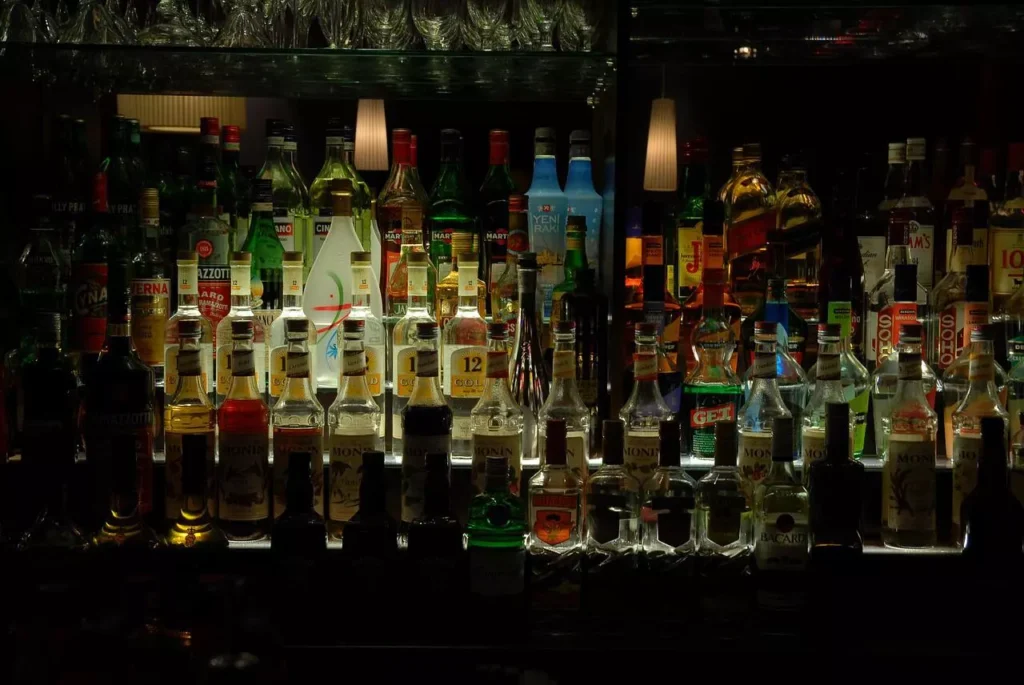 If you are looking for an excellent way to unwind, Volstead House offers just that. Volstead House is an industrial hideout that offers small plates, late-night food, comfort food, beer, cocktails, wine, and spirits in a lively dining space.
This enchanting place is an excellent place to chill while enjoying a drink or a meal. It's more of a bar than an eatery, but they offer a fine selection of food, including steaks, rib eye, house-made sausage, burgers, pizza, tacos, and desserts.
Their cocktails are impressive, inspired by the style of the drink from 1800 and 1900. They offer drinks prepared with simple but creative ingredients.
They provide old-fashioned selections of cocktails, liquor, and wines. Volstead House is the perfect place to experience classic beverages, so if you want to share something new, visit Volstead House.
Address: Enter through the Red Door inside Burgers and Bottles, 1278 Lone Oak Rd, Eagan, MN 55121, United States
You dont want to miss out on the best restaurants in West Covina California, Loveland Colorado and Downtown Orlando.
#9. Hiko Sushi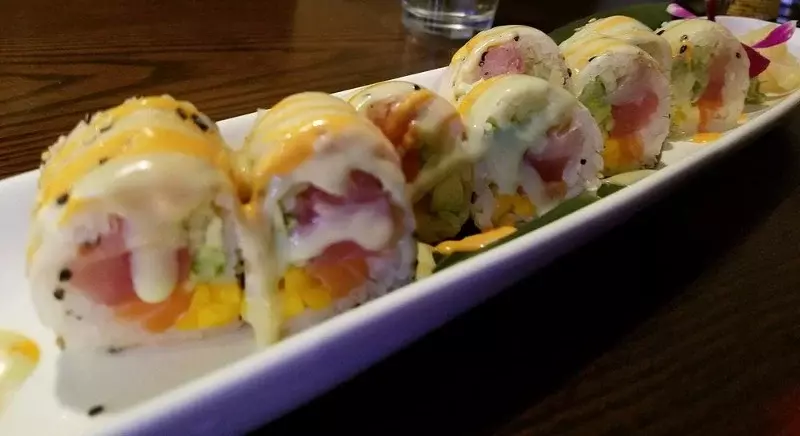 Hiko Sushi is an excellent destination for Japanese dishes. They offer classic sushi rolls, and Japanese fares served in a relaxed, informal dining space. Their menu is a handful of Japanese rolls, Hibachi meals, katsu, sushi entrees, noodles, rice salads, and soups.
They also serve homemade sweets and sides. They offer a regular drink menu consisting of a fine selection of beer, wine, and soft drinks. They offer many vegetarian options, vegan options, and other healthy options.
You can also dine with your kids here, as there's a provision for a kids menu. You can access the waiter service, catering service, takeout, delivery, and curbside pick up.
Address: 1466 Yankee Doodle Rd, Eagan, MN 55121, United States
#10. Cielito Lindo Mexican Restaurant
Experience Mexican flavours in Eagan, Minnesota, at Cielito Lindo Mexican restaurant. This eatery offers authentic Mexican dishes, including ensaladas, Mexican burgers, quesadillas, flautas, fajitas, burritos, street races, chimichangas, and lots more.
The food here is served fresh and flavourful and served homestyle. The environment is friendly and healthy, and the staffs are hospitable. So if you are craving homemade Mexican dishes, this restaurant is also a great choice.
Address: 1981 Silver Bell Rd #1200, Eagan, MN 55122, United States
Enjoy your meal in Eagan, Minnesota
Choosing the right restaurant is always easier when using a dining guide. All you have to do is pick the restaurant that fits your preference and pocket.
Do not be afraid to try new dishes, as the restaurants above offer delicious dishes. With the list of best restaurants in Eagan, MN, you are assured of a fulfilling dining experience.