Top 10 Best restaurants in Greenville TX (Texas) that should be on your must-visit list
There are a lot of good restaurants in Greenville, TX, but among these good restaurants, we have a higher category – the best restaurants! which is determined by high-quality service, great food, and an enchanting environment. If you are reading this article, it means you've found the perfect dining guide!
With so many restaurants to choose from, it will require a lot of time to determine which restaurant suits your standards.
So we've compiled a list of the top 10 Greenville, Texas, restaurants that offer the best service. This list is designed to narrow down your choices and ensure you enjoy an amazing dining experience in Greenville, so relax and make your choice!
10 Best Restaurants in Greenville TX
#1. Rib Crib BBQ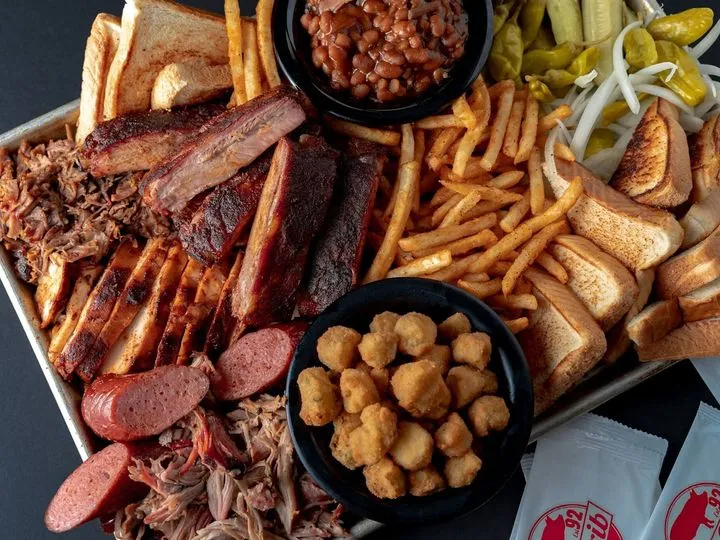 You just found the perfect barbecue restaurant in Greenville, Texas, to enjoy delicious ribs, brisket, and sandwiches. Rib Crib BBQ is popular for its homemade BBQ sauce, delicious meat dishes, and excellent customer service.
They feature a menu of salads and spuds, stacked sandwiches, chips and salsa, burgers, steaks, and tenders. If you'd like to try something new, you can create your plate, which will be served with your preferred side dish. Other provisions include outdoor seating, catering service, and credit card payments.
Address: 6815, I-30, Greenville, TX 75402, United States
#2. Shogun In Greenville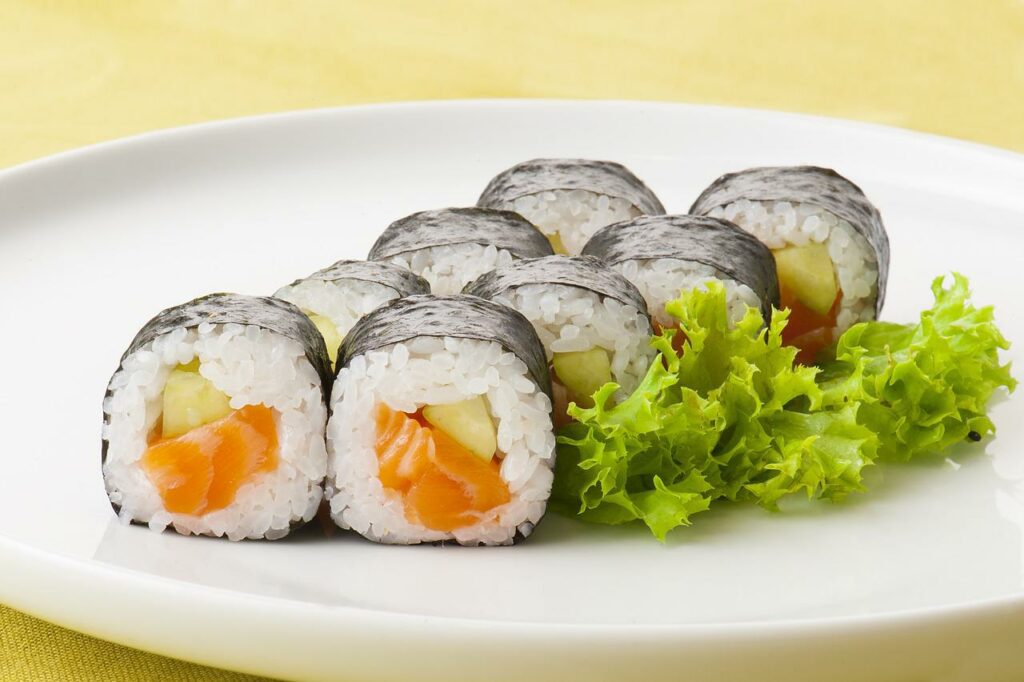 Next on the list of top restaurants in Greenville is Greenville's favorite Japanese restaurant, Shogun in Greenville. This classic grill spot offers traditional Asian cuisine with a modern flair.
They offer hibachi grills, perfectly cooked steaks, and other grilled dishes. Their special delicacies are sushi, Nigiri and Sashimi, hibachi grills, and craft cocktails, creatively prepared with a great selection of spirits, fruits, and flavored syrup.
Their signature cocktails offer different flavors and tastes. What's more? You do not want to miss their Hibachi Grills; you should try their steak combination, filet combination, or lobster filet choice.
It's impressive how their menu covers seafood and other local fares and maintains a balance of individual taste and flavor. Experience the best Asian drinks through the sake and wine menu, which features plum sine, gingo, hakutsuru, pinot grigio wine, Zipang, Ozeki sake dry, and many others.
If you are familiar with Japanese drinks, you'd be pleased with their sake selection, but if you've not tried their drinks, you should try them out!
Address: 7215 I-30 Frontage Rd West, Greenville, TX 75401, United States
#3. Snuffers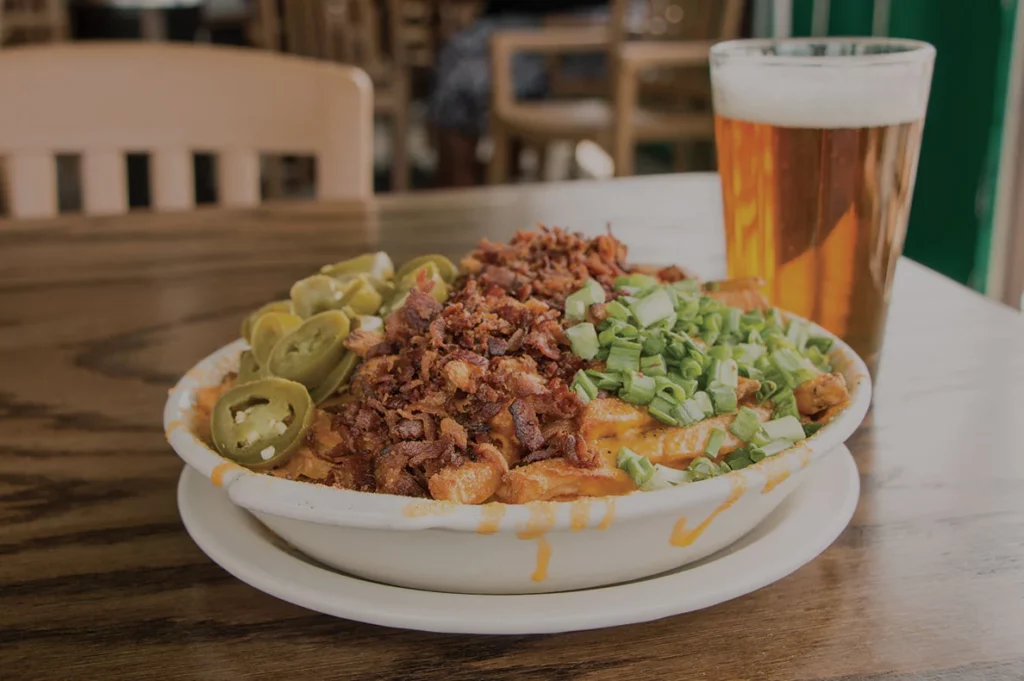 For your delicious typical American dishes, you should visit Snuffer's restaurant. Snuffers is an American restaurant that serves sandwiches, burgers, cheddar fries, and other American entrees in an old-school decorated dining room.
They offer unique homestyle cooking skills aimed at offering healthy and flavourful dishes. They offer a handful of American dishes, prepared with the American blend and in the typical American style.
If you are into sports, you'd be delighted to learn that you can enjoy a refreshing drink while watching sports. They offer waiter service, fast service, a private parking lot, and moderate noise levels, all for your convenience.
You'd enjoy your time at Snuffer's, but if you can't dine in, you can still enjoy their dishes, order for takeout or delivery, or pick up your meal a curbside.
Address: 3104 I-30 Frontage Rd, Greenville, TX 75402, United States
You might also want to check out the best restaurants in Cherry Hill NJ, Bricktown OKC and Perrysburg Ohio.
#4. Bottlecap Alley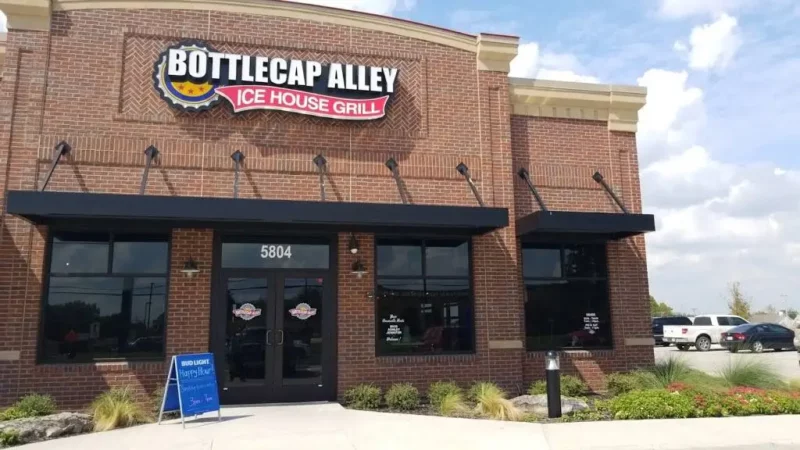 Bottlecap Alley is another restaurant in Greenville, tx, where you can enjoy great dining service. This restaurant offers both dine-in and outdoor seating, where you can enjoy the best of nachos, grilled meats, salads, burgers, sandwiches, seafood combos, chicken tenders, wings, fries, and desserts.
If you are going for dine-in service, you'd be pleased with the bistro-like setting, and if you'd be going for outdoor seating, you'd enjoy the lively environment.
They offer a variety of cocktails, margaritas, and draft beer, so you can enjoy a regular drink with your dish or try something new. Bottlecap Alley is a good place to dine, as their food and service are satisfying.
Address: 5804 Wesley St, Greenville, TX 75402, United States
#5. Cotton Patch Cafe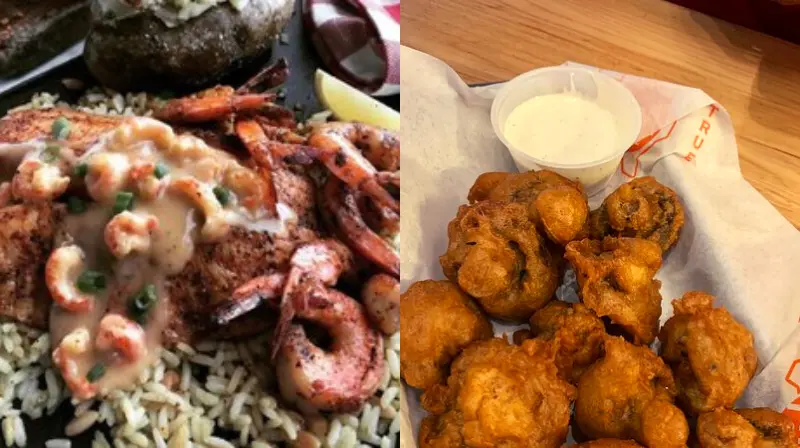 Enjoy fresh southwestern recipes in one of Greenville's local favorites – Cotton Parch Cafe. The first thing you'd notice about this place is that they offer delicious homemade dishes and generous portions.
You'd enjoy Texas-based recipes, other American fares, comfort, and organic foods. Authentic dishes are realized through quality ingredients and cooking style.
There's a provision for private dining, waiter service, catering, credit card payments, group dining, and reservation plans.
Address: 3128 I-30, Greenville, TX 75402, United States
#6. Buffet Palace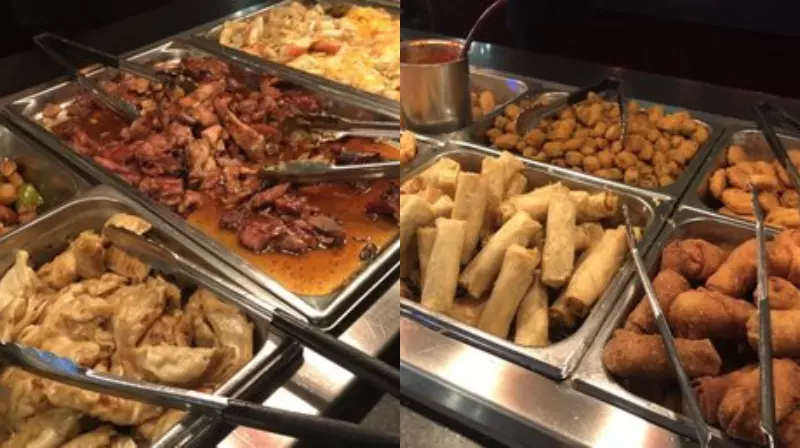 Buffet Palace is a good pick if you want a Chinese restaurant in Greenville to experience authentic Asian flavors.
They offer an all-you-can-eat buffet featuring sushi, hibachi grills, and other Chinese and Japanese dishes, served in a cozy high chair dining room. In addition to their all-you-can-eat menu, they also offer quick bites and desserts, which you can enjoy in the restaurant or order takeout.
Their menu covers appetizers, soups, fried rice dishes, lo mein or mei fun, egg dishes, chicken dishes, beef dishes, seafood, and vegetarian options. You'd notice that their menu is accommodating, even for a picky eater. For drinks, they serve non-alcoholic beverages, including iced tea, lemonade, and sweet tea.
Address: 3202 I-30 Frontage Rd, Greenville, TX 75402, United States
#7. Red Lobster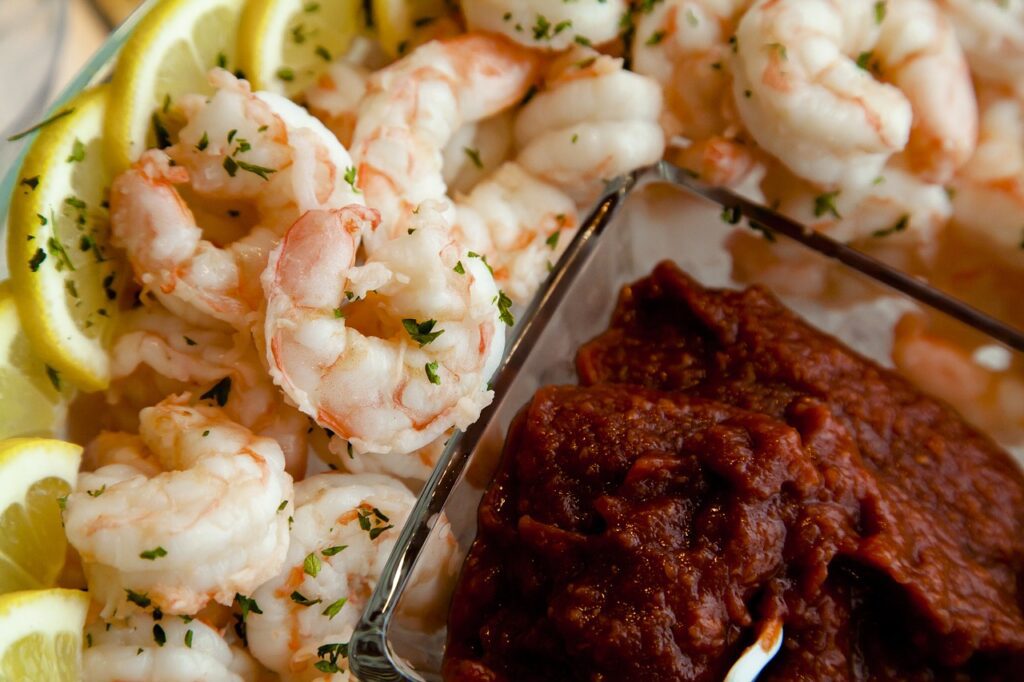 Another amazing seafood restaurant in Greenville, TX, that you should visit is Red Lobsters. They offer a variety of seafood, and dishes, which I noticed are usually skillfully cooked and creatively presented.
Their seafood menu covers lobsters, shrimp, lobster tails, fried fish, and snow crabs, served with homestyle sides and sauces.
Their sides include rice, baked potatoes, broccoli, crispy Brussels sprouts, Caesar salads, and lots more. They have an impressive record for customer service satisfaction and have received so many positive reviews:
Top review: "Went to Red Lobster with family! I enjoyed everything I always do. I had the garlic shrimp, and fully baked potato, with a salad first. My family had crab legs, fried shrimp, and steak, which I also helped finish. The service was great everyone was full and happy!" – Cupadyne Burdick (Google Review)
Address: 7601 Wesley St, Greenville, TX 75402, United States
#8. Soulman's Bar- B- Que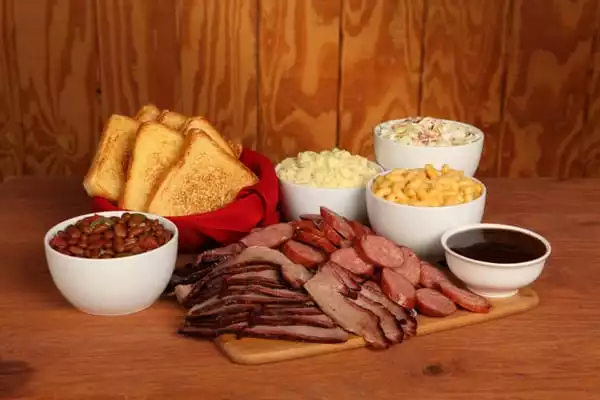 This is the best spot to enjoy Texas-style barbecue dishes in Greenville, Texas. They are popular for their pulled pork, sausage, and sliced brisket.
They feature unique recipes with dishes bursting with flavor. The environment is healthy, and the staff is nice and well-coordinated. Their service is stable and fast. You'd easily relax here, as the place is cozy and comfortable.
Address: 3201 I-30, Greenville, TX 75402, United States
Looking for more restaurants around texas? why not check out Best Restaurants in Galveston (Texas), Sherman (Texas), Abilene (Texas), and Canton (Texas).
#9. Mariachi Mexican Bar and Grill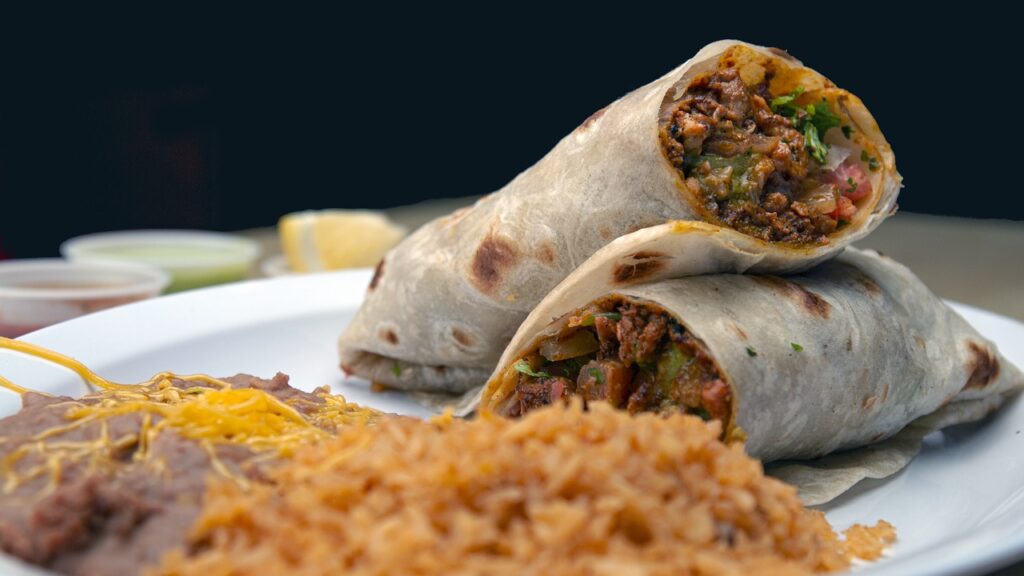 It is popular for its delicious margaritas, chicken fajitas, enchiladas, and beef fajitas. Mariachi is a homestyle Mexican restaurant offering amazing dishes in a fancy style. Their menu cuts across Mexican appetizers, quesadillas, soups, seafood, burgers, sandwiches, and typical beverages, including Mexican soda.
They are known to serve great desserts, prepared in a homey style. They also offer an a la carte menu that includes chips and salsa, rice, french fries, nopalitos, beans, and more.
If you are a fan of Mexican dishes, you'd love the dishes here, but if it's your first time, you can start with chicken fajitas, three quesadillas, burrito san Jose, or beef fajitas.
There's provision for waiter service, and the staff is good at their job, so you do not have to worry about bad service. Additional features include a full bar, a private parking lot, and credit card payment.
Address: 5469 Wesley St, Greenville, TX 75402, United States
#10. St. Martins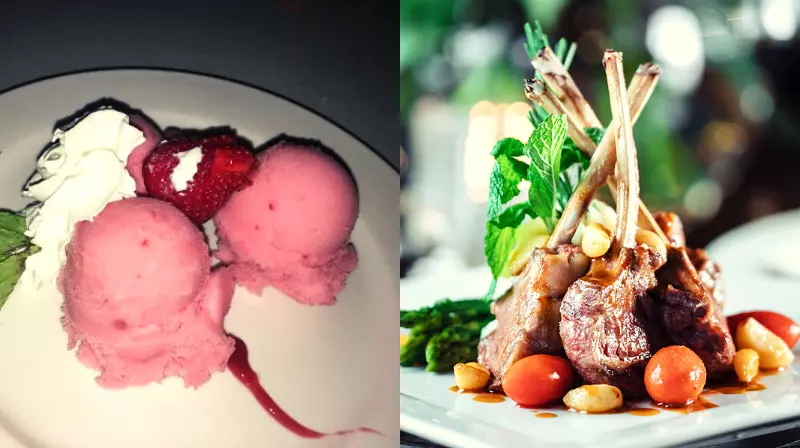 There are a few French restaurants in Greenville, but among these few restaurants, St. Martin's is a great pick! St. Martin's features a blend of French and American cuisines, served in a classic old-century decor room in a fine dining setting.
This place has an impressive rating of 4.7 for excellent food and drinks, service, and environment. Their menu features appetizers, entrees, desserts, soups, and salads.
Their wine selection includes both regional and international white and red wines. Some of their popular dishes include champagne brie soup, escargot, salmon, creme brulee, lamb, beef bourguignon, and Le Carre d'agneau grille. As a starter, you can try these dishes.
Address: 3020 Greenville Ave, Dallas, TX 75206, United States
Enjoy your meal in Greenville, Texas
A satisfying dining experience is marked by great food, good service, and a healthy environment. A great selection of food and drinks is what everyone looks forward to, and you do not need to worry about having a bad dining experience because our list carries only the best restaurants in Greenville.
To your satisfaction, we picked out the restaurants above so you can enjoy quality service and great food. Kindly inform us if your preferred restaurant is not on our list, and we will consider adding it.
You May also Like: