The 10 Best Restaurants in Ocala Florida
There are plenty of unique restaurants in Ocala Florida, to choose from, but ten, in particular, stand out as the best restaurants in Ocala, FL. These restaurants offer diners everything from cuisine styles you don't typically see elsewhere to some of the unique food and beverage selections around.
These spots offer cuisines worldwide, everything from French and Italian to Asian and Cajun from breakfast to lunch to dinner. Whether you're visiting or living in the area, you'll want to check out these Ocala, Florida restaurants to ensure that you get the best food and possible experience.
So if you're looking for good eats and can't decide where to go, here are the ten best restaurants in Ocala, FL, to give you some ideas on where to go next time you visit the beautiful city of Ocala, Florida. You can also check out the travel guide and best things to do in Ocala, Florida here.
The 10 Best Restaurants in Ocala Florida
#1) Latinos Y Mas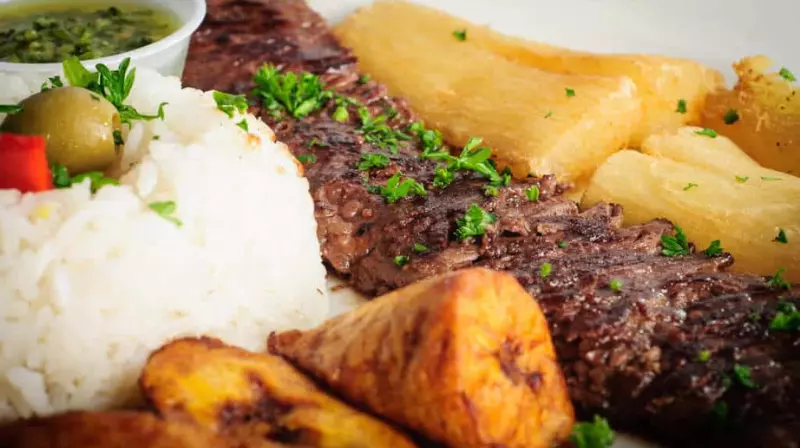 If you're looking for a good selection of Mexican cuisine, Latinos Y Mas delivers. Featuring classics like chicken tacos and combo plates and a more extensive menu that includes larger entrees like fajitas and carne guisada, Latinos Y Mas delivers a comprehensive selection of Tex-Mex flavours at reasonable prices.
Address: 2030 S Pine Ave, Ocala, FL 34471, United States
#2) Mesa de Notte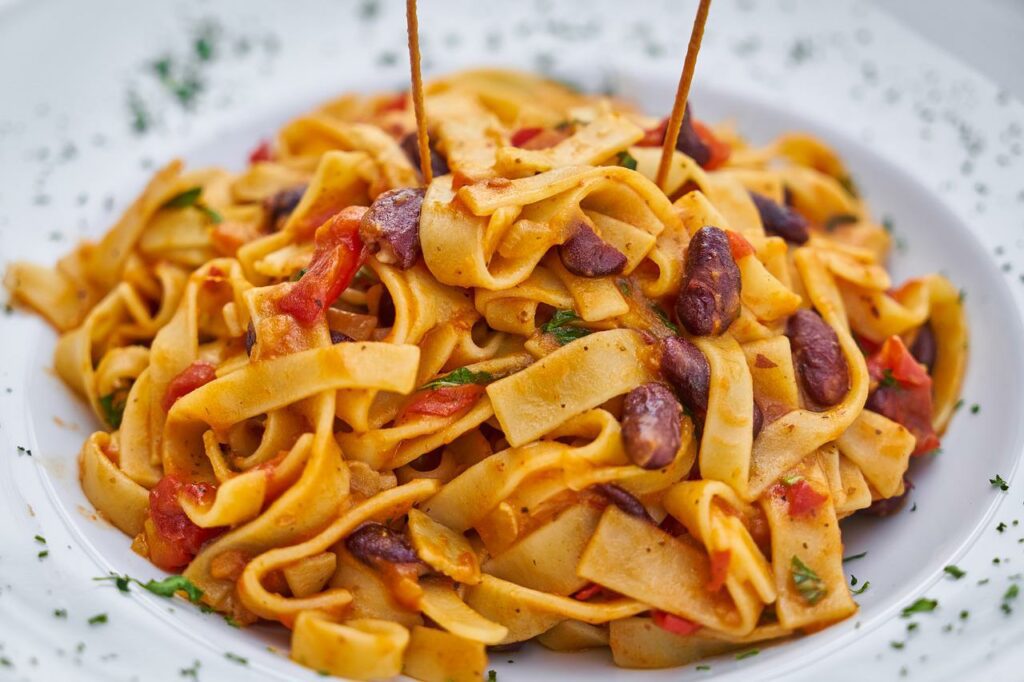 I love Italian food, so I love Mesa de Notte. This restaurant serves authentic Italian dishes that will impress any discriminating foodie.
Everything here is fresh and tastes homemade. Order your favourite red wine, bring a friend and enjoy one of the many fine selections on their menu.
Please don't leave without trying a pizza because they're amazing! Whether you stop by for lunch or dinner, you will never be disappointed with anything on their menu! This is one of the open restaurants in Ocala, Florida.
Address: 2436 E Silver Springs Blvd, Ocala, FL 34470, United States
#3) Amrit Palace Indian Restaurant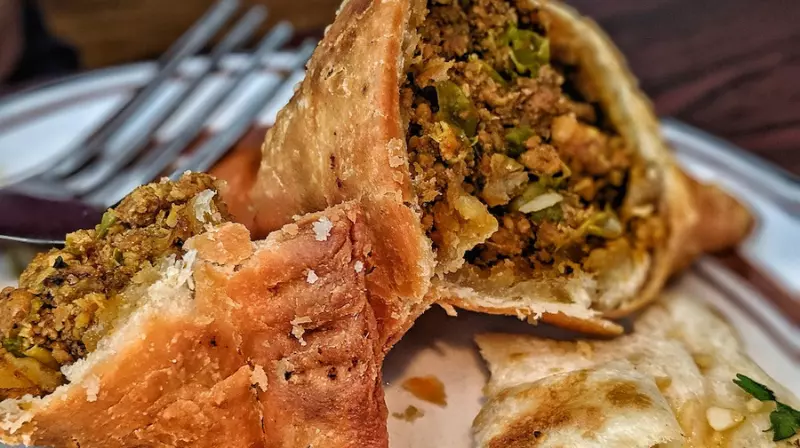 Amrit Palace Restaurant has been serving delicious Indian cuisine to its customers since 2006. Their menu includes your favourite favourites, including Tikka Masala and their specialities, like Chicken Curry.
In addition to these tasty dishes, they have a great lunch buffet with a full spread of food, including appetizers, pieces of bread, and samosas.
The owners pride themselves on making customers feel right at home. Stop by Amrit Palace for lunch or dinner and see what everyone is talking about!
Address: 3415 SW College Rd, Ocala, FL 34474, United States
You might also want to check out the best reataurants in Bettendorf, Crossville, and Yuma.
#4) The Mojo Grill & Catering Company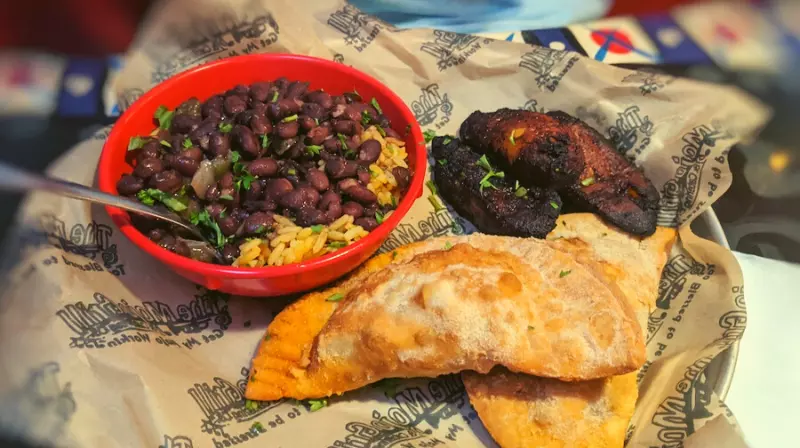 The Mojo Grill & Catering Company offers fine dining and catering services to give its patrons a memorable meal experience.
The menu features favourites such as smoked salmon flatbread, fresh seafood quesadillas, and classic pork chops with au gratin potatoes.
Address: 2015 SW 17th St, Ocala, FL 34471, United States
#5) Braised Onion Restaurant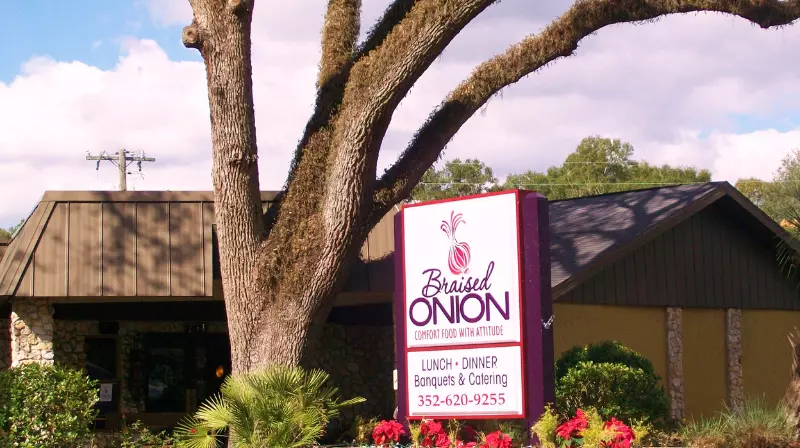 Zagat has named Braised Onion Restaurant one of America's Top Ten New Emerging Bistros. This farm-to-table restaurant uses fresh ingredients and local produce to craft unique seasonal dishes. The menu offers everything from avocado toast to steaks and salmon; guests can enjoy breakfast on weekends.
Address: 754 NE 25th Ave, Ocala, FL 34470, United States
#6) Harry's Seafood Bar and Grille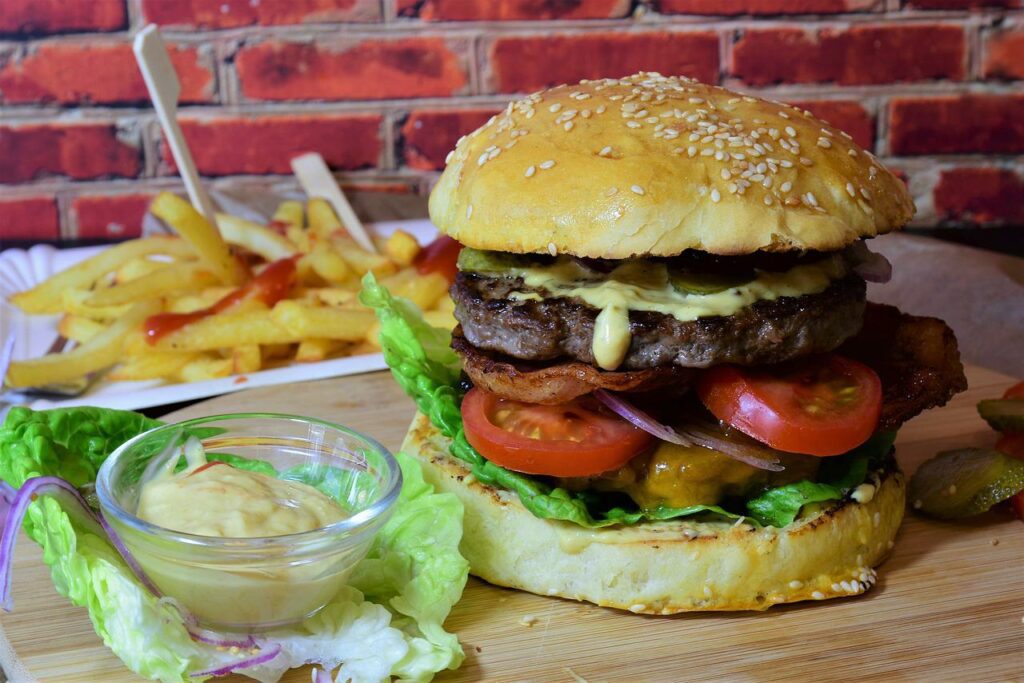 Harry's Seafood Bar and Grille offer a large seafood menu. It's one of Ocala's best seafood restaurants. You can get all kinds of shellfish, including king crab legs and snow crab clusters, plus dishes like roasted oysters, shrimp scampi, lobster ravioli, and other mouthwatering entrees.
The restaurant also offers traditional American cuisine with a twist; they're here if you want fried chicken or baby back ribs.
Address: 24 SE 1st Ave, Ocala, FL 34471, United States
#7) Stella's Modern Pantry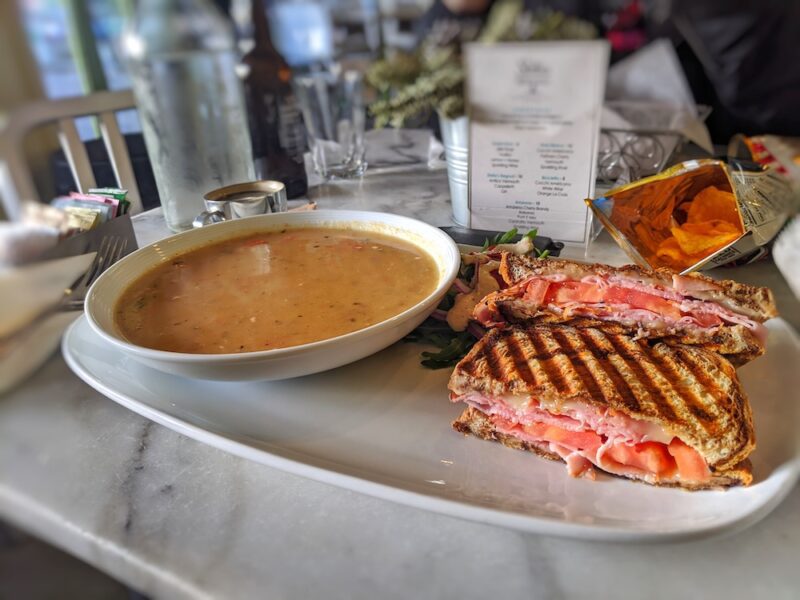 Contemporary Southern food with a twist is what you'll find at Stella's Modern Pantry. It's easy to see why locals love it; portions are enormous, and delicious meals.
If you're watching your waistline or wallet but don't want to miss out on great food, stop by for lunch items under $12, including a sandwich and soup or salad. Even better, there are gluten-free and vegetarian options!
Address: 20 SW Broadway St, Ocala, FL 34471, United States
Since you love the best restaurant in Ocala, you might also want to check out the best restaurants in Gainesville, Patchogue and Davenport Florida.
#8) La Hacienda Restaurant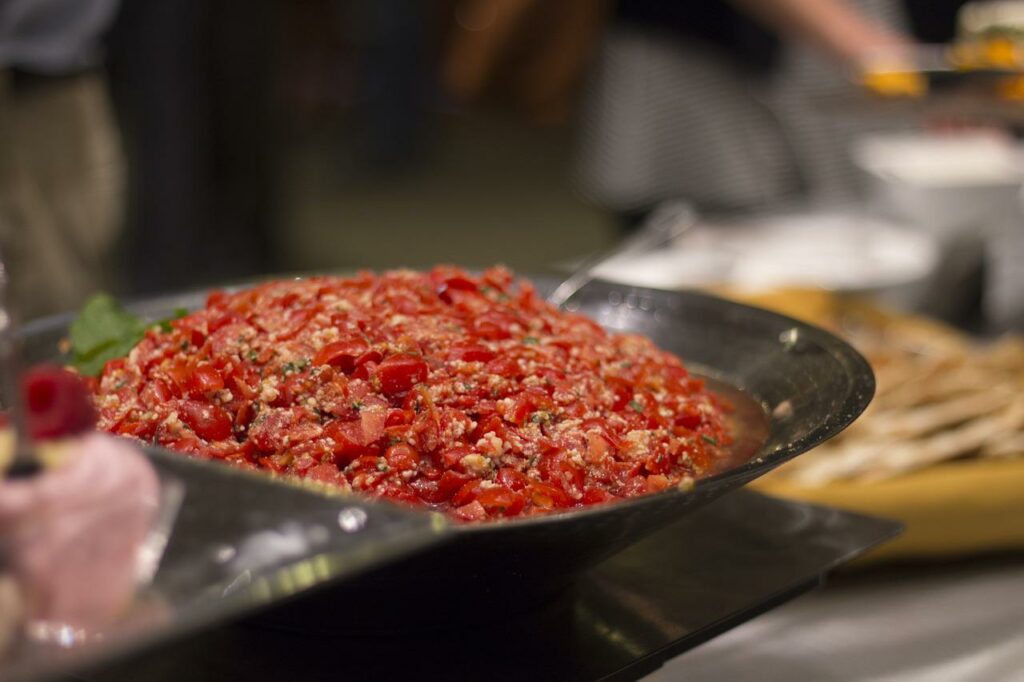 La Hacienda is your place if you're looking for authentic Mexican cuisine with authentic Mexican service. Enjoy fresh seafood and classic dishes like enchiladas and tamales made from scratch using family recipes passed down through three generations. You can have the best lunch in Ocala, Florida. Don't forget to try their delicious flan!
Address: 4185 West Highway 40, Ocala, FL 34482, United States
#9) Brick City Southern Kitchen and Whiskey Bar
Brick City Southern Kitchen and Whiskey Bar serve Southern favourites for breakfast, lunch, and dinner. The outdoor patio offers a nice place to enjoy one of Brick City's featured cocktails.
This hip restaurant provides a fun and delicious dishes like fried pickles with chipotle ranch dip, honey BBQ wings, and blackened catfish tacos.
Address: 10 S Magnolia Ave, Ocala, FL 34471, United States
#10) Brooklyn's Backyard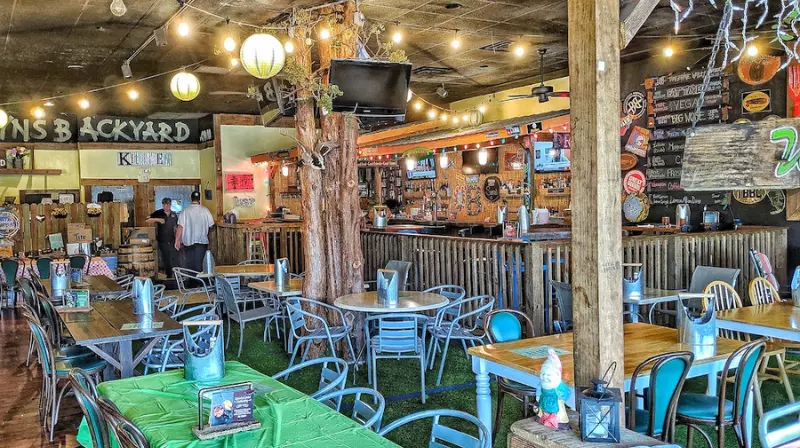 Brooklyn's Backyard is one of my favourite restaurants in Ocala, Fl. The restaurant has an awesome atmosphere; it's a laid-back place where you can hang out with friends over good food and drinks without being rushed out by waiters who are just trying to move as many people through their seats as possible.
The drink menu is delicious, and they have a surprisingly large variety of options that everyone will enjoy. They also serve breakfast, lunch, and dinner daily!
Address: 2019 E Silver Springs Blvd, Ocala, FL 34470, United States
Enjoy Your Meal in Ocala, Florida
How do you know which ones to choose with so many restaurant options? Our list should give you a great starting point.
You can be sure that these restaurants offer great service and unique atmospheres that will satisfy even the pickiest palates. So go ahead and try something new!
Your taste buds will thank you for it. And don't forget to share your experiences with us by leaving a comment below! We love hearing from readers.
Disclaimer: Vasttourist always strives for content accuracy. Since the time of publishing, travel-related information regarding pricing, schedules, and hours may have changed. Please see individual websites embedded in this post for the most current trip-planning information.

Unless otherwise stated, Vasttourist does not claim ownership of any images used on our blog site. The respectful owners of all visual content have copyright protection. We try to include links to the sources. If any images are your property and you do not want them to appear on our blog, don't hesitate to contact us; we will take them down immediately. We support properly crediting the original writer, artist, or photographer.