25 Best & Fun Things to do in Ocala Florida
Looking for the best things to do in Ocala FL, for an unforgettable vacation? Ocala, Florida, is known as the "Horse Capital of the World," and whether you come to ride or relax, there are plenty of places to visit in Ocala, Florida, that will make your vacation unforgettable.
When planning your next vacation, it can be tough to choose exactly where to go and what to do while you're there. Luckily, you don't have to limit yourself to one location because Ocala, FL, has so much to offer any traveller who wants an unforgettable experience.
Whether you love visiting historical landmarks or taking in the great outdoors, Ocala's got an activity that will keep you entertained. if you're looking for fun things to do in Ocala, FL, with your friends or family, or a romantic getaway with your significant other, Ocala's got you covered!
Before you embark on an adventure to Ocala Florida, you can check out the travel guide and the best restaurants in Ocala Florida.
Let's get started…
The Best Things to Do in Ocala Florida
#1. Appleton Museum of Art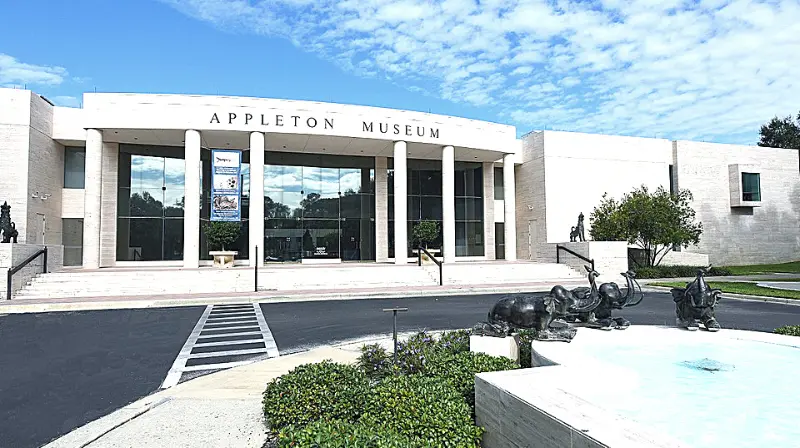 There you'll find one of Central Florida's most impressive art museums. It features a permanent collection of more than 6,000 paintings and sculptures worldwide, including Impressionist masterpieces.
The museum is also home to travelling exhibitions from America's biggest galleries. If you're visiting during the winter months or if it's simply raining, don't miss out on a chance to take in masterpieces.
Your ticket also grants you access to two romantic courtyards designed with indoor fountains. There are five galleries and an auditorium surrounded by a neatly landscaped courtyard that's part of the museum.
The Museum boasts an expansive collection of European art, designs, and artefacts available year-round. It also has temporary exhibits provided by locals and other donors on display.
Among the different offerings of this museum, you can participate in one of their classes, shows, lectures, or contests throughout the year.
Address: 4333 E Silver Springs Blvd, Ocala, FL 34470, United States
#2. Alexander Springs Recreation Area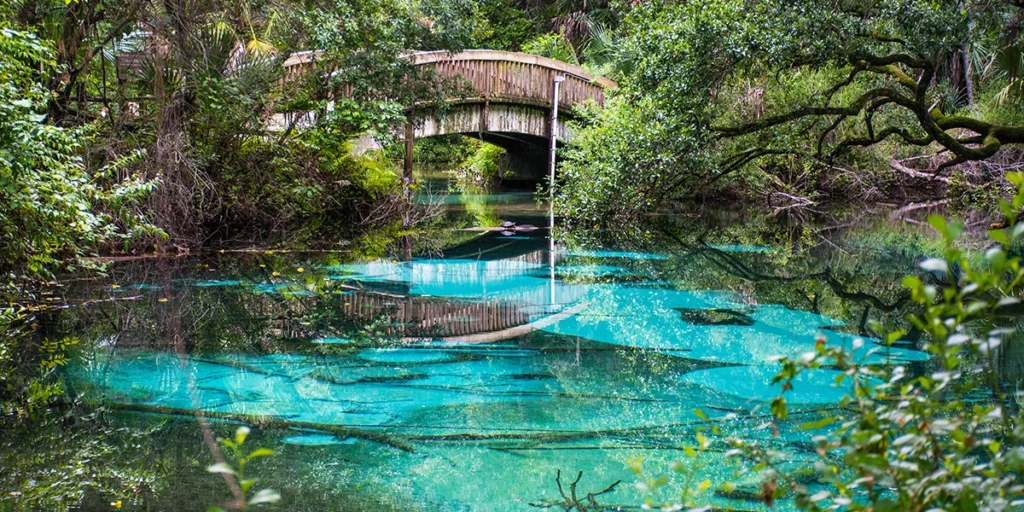 The Alexander Springs Recreational Area is a 16,500-acre area in Marion County, Florida. Alexander Springs is a clear, cold, spring-fed water that emerges beneath cypress trees, flowing down sand and gravel banks into a natural swimming hole.
As you wade around or swim under the falls and cascades of water, it's hard not to feel rejuvenated as your eyes soak up nature's beauty. When you need a break from all that fun and sunbathing, take some time to fish or canoe on Lake George or picnic on one of its many islands.
This outdoor recreation area includes a fresh-water spring that tourists can access for swimming. You can enjoy some fun things while swimming or snorkelling in the turquoise water, including water volleyball with friends.
Several recreational activities, including fishing, canoeing, and off-road ATV riding, are also available.
There are also walking trails and picnic areas among the various attractions in Alexander Springs Recreational Area. There is also a campground with space for tents and RVs for those who wish to spend the night.
#3. Ocala Civic Theatre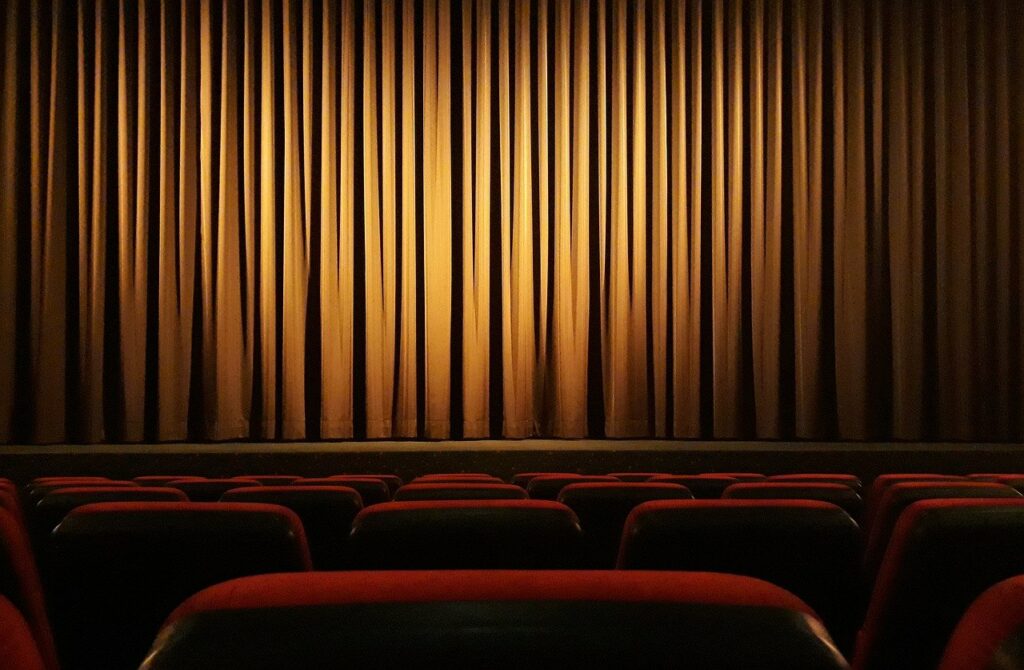 Enjoy various shows such as comedy, musical theater, and community plays at Ocala Civic Theatre. Bring your family and friends out for a night on the town at OCAT, where you can take in a show and enjoy dinner or drinks before or after.
Tickets are reasonably priced, and plenty of seating is available, so you don't have to worry about not getting tickets. Children under four years old get into shows free. Seating options include premium orchestra seats with cushioned chairs that patrons may reserve online before their show date.
You can also get food served right to your seat during intermission if you prefer not to go out and eat beforehand. Don't miss any of their upcoming shows. The next one is called Broadway Hits! Be sure to add this to your list of fun things to do in Ocala this weekend.
Address: 4337 E Silver Springs Blvd, Ocala, FL 34470, United States
#4. Juniper Prairie Wilderness Area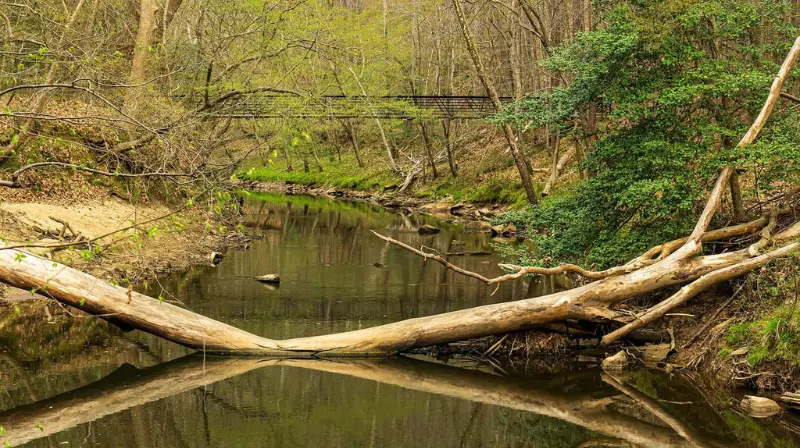 As its name implies, Juniper Prairie is a paradise for juniper trees. If you're hiking here or even just driving through on County Road, stop at Juniper Prairie and hike a short trail through virgin prairie and see plenty of wildlife. The best part about Juniper Prairie? It's just minutes from downtown!
You can find a walking trail at Juniper Prairie Wilderness Area that goes through grass prairies, hardwood swamps, pine Flatwoods, and marshes to learn about various ecosystems.
There is also an on-site interpretation center to learn more about the local plant and animal species and recreational activities such as paddle boarding across the wetlands and rent a canoe from Juniper Springs. One of them is tent camping when it comes to other fun activities.
When camping, you should bring plenty of food and water because there are no restaurants or other places to eat around.
#5. Don Garlits Museum of Drag Racing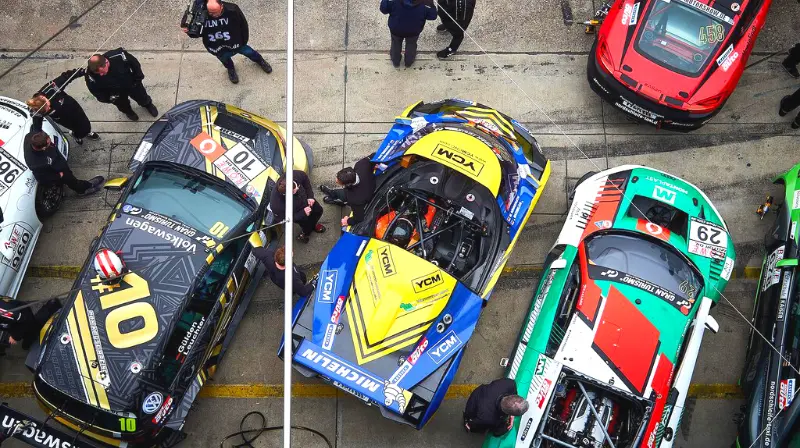 One of the best things to do in Ocala, FL, is to visit Don Garlits' museum when you're in town. Garlits was known as the "Father of Drag Racing," and his achievements will be on display here at The Swamp Buggy Museum.
You can learn more about Garlits and see some of his amazing vehicles by visiting The Swamp Buggy Museum while vacationing in Ocala.
Most importantly, he has been racing at almost 80 years old! This shows how much dedication it takes to achieve these types of goals when you are older than most people even consider working full time. Other parts of the museum include Mr Garlits' dragsters, racing memorabilia, classic cars, and a gift shop.
When you explore the museum, you might get to see the famous artist known as the Big Daddy because he lives next door with his wife, Pat.
Address: 13700 SW 16th Ave, Ocala, FL 34473, United States
Considering California road trip, here are guides on the best things to do in Gilroy, San Bernardino and Palmdale California.
#6. Sholom Park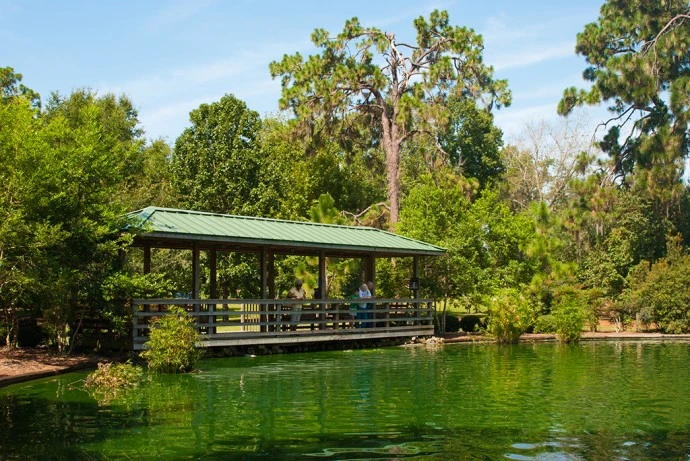 This scenic park is nestled away just north of Ocala, offering a variety of activities, including hiking and biking trails, fishing, and even horseback riding. And while you're there, be sure to check out Evergreen Cemetery, one of Florida's oldest cemeteries.
It contains historic burial mounds from pre-Columbian times and Civil War veteran's graves. Once you explore the park, you will see that it comprises eleven beautiful areas a labyrinth, a ginger garden, an azalea trail, and a formal garden.
To see this park in its entirety, you'll need to explore the connected walkways that border it. The park is open to the public daily, and there is no admission charge. However, if you want to donate, that is always welcome.
Address: 7110 SW 80th Ave, Ocala, FL 34481, United States
#7. Blue Wagyu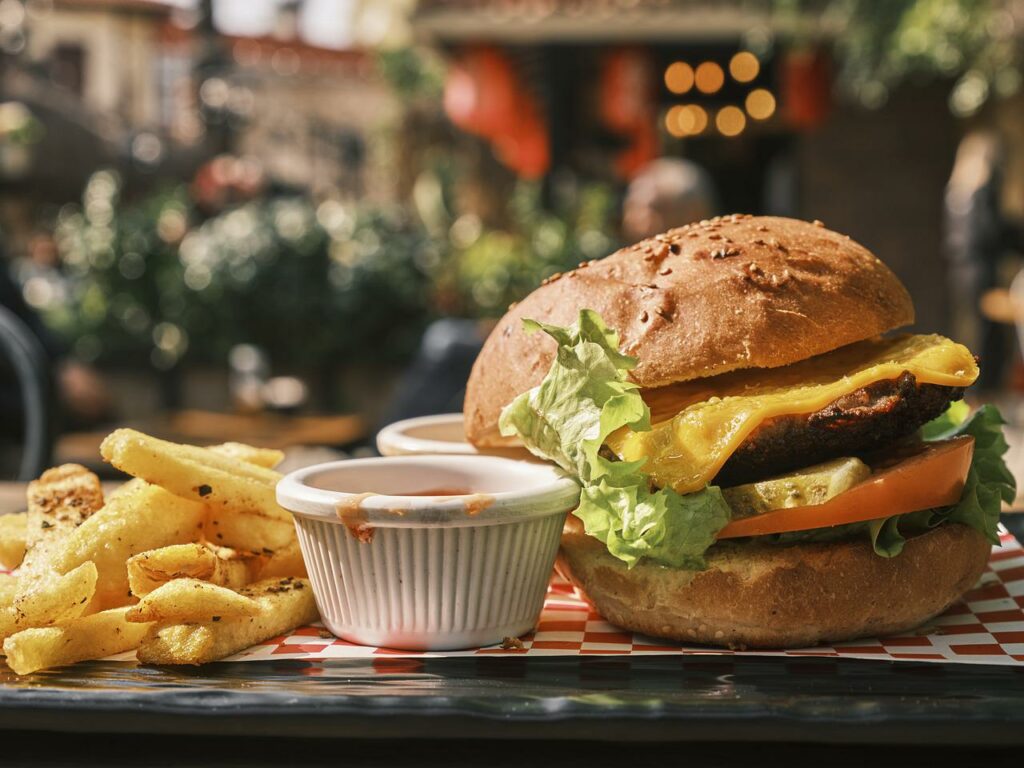 If you're a foodie and have never had Wagyu beef, it's time to taste what will undoubtedly be your new favourite indulgence.
These high-quality cattle are bred and raised strictly for their meat. In other words, they aren't pumped with hormones or steroids, which makes each bite even more delectable.
Enjoy your choice of top-quality Wagyu steaks, prime-aged steaks, and fresh seafood at one of the best restaurants in Ocala, FL. Besides their tasty burgers, you should also try their dishes, including the Wagyu Burger. It comes with crisp, house-cut French Fries.
Address: 6998 US-27 #111, Ocala, FL 34482, United States
#8. La Cuisine French Restaurant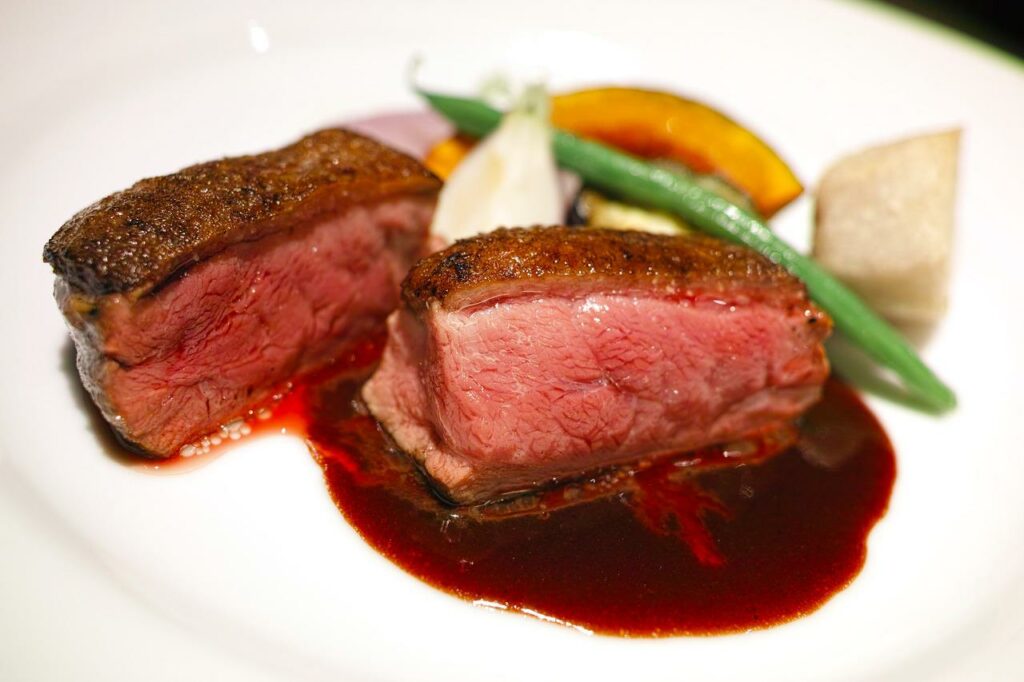 While diners can choose from entrees like pan-seared white fish, herb-roasted chicken, or braised short ribs, they should also consider beginning their meal with some mussels.
The raw shellfish, which are similar to clams, come steamed in French white wine and topped with fresh garlic. According to patrons of La Cuisine, they are a must-try when dining at the restaurant.
After finishing off a glass of wine or two, diners can continue to one of six desserts on offer, such as warm chocolate cake with caramel sauce or Grand Marnier creme brulee. Guests won't walk away hungry after eating here!
Address:  48 SW 1st Ave, Ocala, FL 34471, United States
#9. Silver River Museum and Environmental Educational Center
Silver River Museum and Environmental Educational Center is a great choice if you're travelling with kids. The museum has fun activities like fossil hunts, making learning about prehistoric animals a blast.
The park also offers kayak tours that let you see beautiful Silver Springs as you paddle through it. Visiting the Silver River Museum and Environmental Educational Center, one of the most popular attractions in Ocala, Florida, will be enjoyable.
Silver River Museum and Environmental Educational Center is a Marion County school system branch.
This museum aims to establish a learning pathway to teach children about the ecology and natural history of Florida as a state.
You can find here exhibits showcasing the plant and animal life of Florida. These exhibits show the various ecosystems, insects, reptiles, and the history and lifestyle of the Seminole Indians.
On weekdays, the museum is closed to the public to allow for educational groups from the state. On weekends, the museum is open to the public.
Admission to the museum costs $2.00, but children ages six and under are free, so this is what to do in Ocala, Florida, with kids for a fun time.
Address: 1445 NE 58th Ave, Ocala, FL 34470, United States
#10. Silver Spring State Park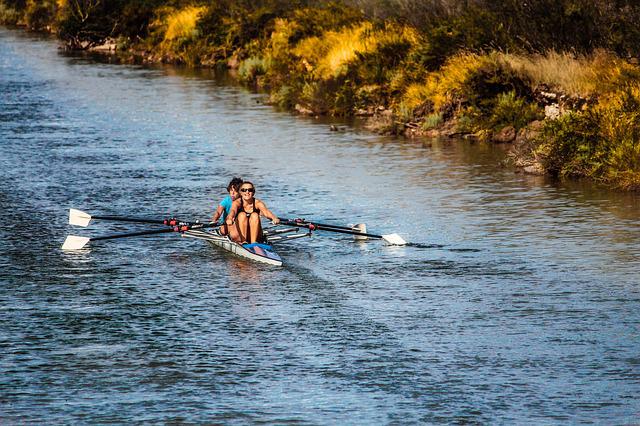 The Silver Spring state park is one of the fun things to do in Ocala, Florida. Silver Spring State Park is an outdoor destination for local and out-of-town visitors alike. The park is named after a natural spring of pure water emptying into the Silver River.
Walking through this park, you get the chance to explore its paved trails, taking in the views of the Silver Spring and the surrounding woods.
You might choose to take a glass-bottomed boat ride on the river, which allows you to see under the water and interact with life as they live.
You are welcome to bring your canoe, kayak, or boat. However, if you don't have one, you may also rent one from the park.
Visiting other exciting locations may include:
The local museum.
An educational centre.
A picnic area.
A campsite that offers cabin rentals as well.
Address: 5656 E Silver Springs Blvd, Silver Springs, FL 34488, United States
#11. Belleview-Santos Trail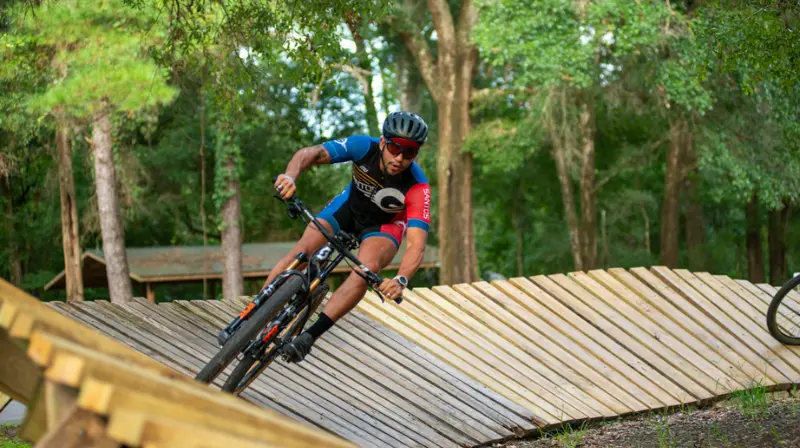 This is a 10-mile trail located along Lake Weir near Belleview, Florida. A large portion of it runs through protected wetlands, and that's why it's called a Greenway instead of a trail. Boat ramps, picnic areas, restrooms, and fishing spots along its route.
While walking on Belleview-Santos Trail, you will be able to enjoy its scenery, which is truly beautiful and admire Florida's beautiful, wild environment.
The Belleview-Santos Trail spans four and a half miles. You will find restrooms, picnic tables, and a paved parking lot at the trailhead. Welcome to the hiking trail: people who hike, people who horseback ride, and people who bike.
Want to camp and stay for the night after going on the trails? You can do so at the Santos Campsite, right next to the trail. It's hard to plan a vacation because there are so many cool things to do for photographers or those who love nature.
Address: 3080 SE 80th St, Ocala, FL 34480, United States
There are many beautiful places in Texas that are perfect for exploration. Here are some examples of the best things to do in San Angelo, Victoria, and Castroville Texas.
#12. Gypsy Gold Horse Farm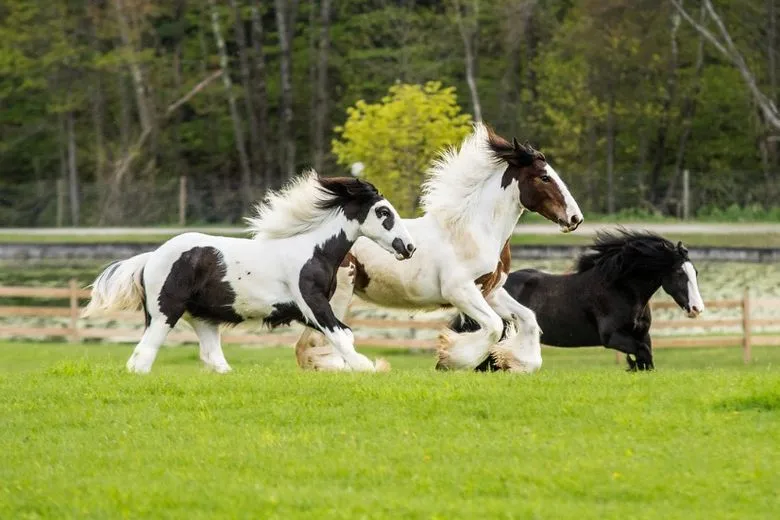 Gypsy Gold Horse Farm is one of those things that sounds like a silly tourist attraction but makes complete sense if you're into horses. There are two different horseback riding programs you can take advantage of The Trail Ride and The Schoolhouse Ride.
I recommend booking both as they're so different and unique. On your first ride, you'll gallop along a beautiful, wooded trail, looking at picturesque lakes and ponds.
The second option takes place near some old shacks and teaches you about life on a farm back in 1908, giving you insight into what it was like for your Florida ancestors.
And if nothing else, these trails will allow you to see some local wildlife! If you are asked what to do in Ocala? Just tell them you love going on a Gypsy gold horse farm horse ride.
Address: 12501 8th Ave, Ocala, FL 34473, United States
#13. Ocala National Forest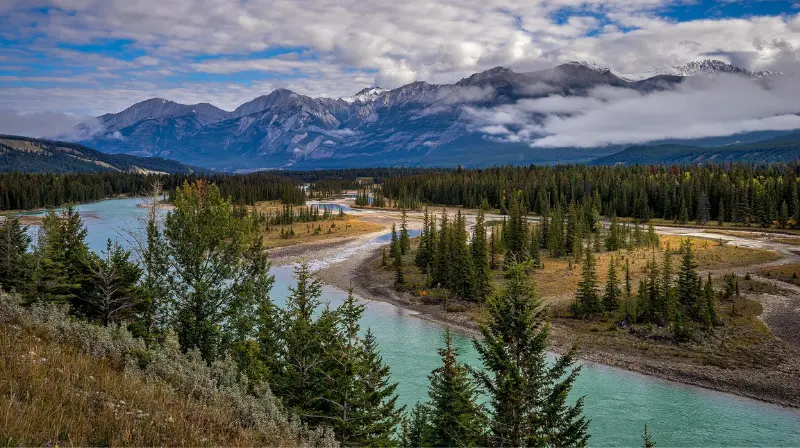 Head over to Florida's third-largest national forest, whether you're looking for a challenging hike, a family-friendly bike ride, or just a relaxing drive along State Road 40A.
The 88,000 acres of protected land is home to more than 70 miles of marked trails and access points, all of which provide picturesque views that offer a reprieve from city life.
At Ranger Lake Campground, horseback riding is available and primitive and electric campsites, but pets are not allowed. If you're interested in staying overnight at Ocala National Forest's cabins or shelters, contact Alachua State Parks.
#14. Withlacoochee State Forest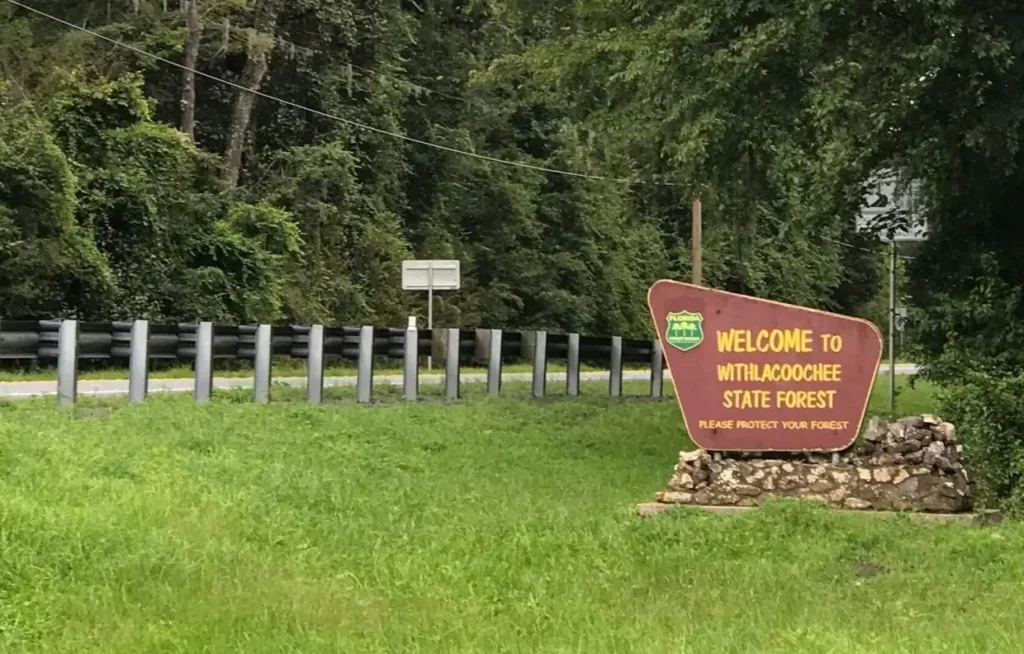 The Withlacoochee State Forest has a whopping 1.1 million acres of beautiful natural areas and is filled with activities such as hiking, canoeing, boating, and camping.
This is one of the best things to do in Ocala, Florida, today because many biking trails run throughout the forest, so you can spend some time on your bicycle exploring.
Of course, there's plenty of wildlife to be seen here; take a walk down along one of these many trails and keep your eyes peeled for deer or other types of native animals in their natural habitat.
Nature lovers will feel at home here, that's for sure! Before exploring the forest, it's helpful to know where it's all located to be more strategic.
Here's how to do this: find the Withlacoochee State Forest website or watch a documentary at the visitor's centre.
#15. Canyons Zip Line and Canopy Tours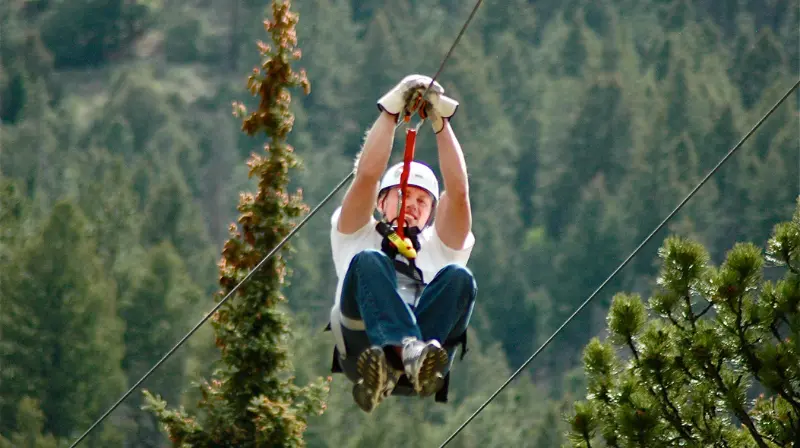 Ziplining is one of the best attractions in Ocala, with tourist attractions that draw people in. This activity involves dangling from a rope attached to a fixed point hundreds of feet.
If you don't fear heights, this makes for a fun way to spend the day. With this in mind, you'll be able to take in the full scope of the landscape. Interested in experiencing this unique adventure? We at Canyons Zip Line and Canopy Tours can help.
Before the ride starts, you will be given an orientation and be equipped with safety gear for your protection for those looking for an adventure in Ocala, FL. Keep this in mind if you are one.
Address: 8045 NW Gainesville Rd, Ocala, FL 34475, United States
#16. Fort King National Historic Park
The park preserves historical military artefacts from as far back as when Florida was still a Spanish colony, but most of its attractions date more recently.
The visitor centre offers walking tours of campsites and other historical locations. During battle reenactments, visitors can view local theatre troupes portray soldiers from both sides.
If you're not into history, Fort King is only about an hour's drive north of Walt Disney World Resort in Orlando; it's also home to some good restaurants and bars near I-75 that make it worth stopping on your way up or down. There are also many hotels nearby if you're looking for something a little nicer than camping.
Address: 3925 E Fort King St, Ocala, FL 34470, United States
#17. Silver River Activities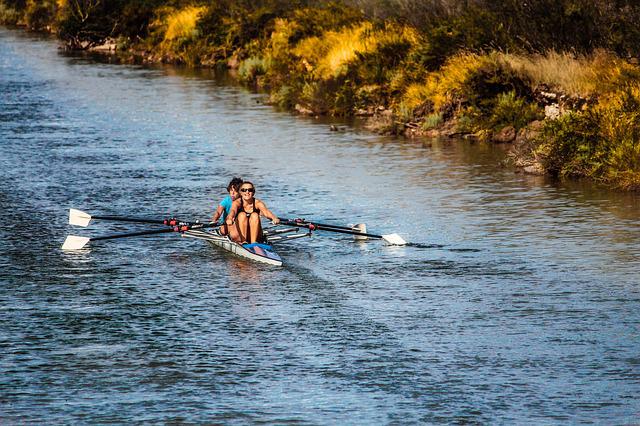 The Silver River is part of Marion County's 441,000-acre Ocala National Forest, one of only 15 national forests and grasslands covering central Florida. Nestled between Orlando and Gainesville, it's a great place to visit any time of year.
Whether you want to swim or fish, hike or bike, birdwatch or horseback ride, there are many great activities throughout all four seasons.
A full variety of animals call Silver Springs State Park home: river otters, squirrels, wild turkeys, and turtles. Over 450 species of birds have been sighted here as well!
And don't forget about canoeing down a spring run, which will make you feel like you've entered another world. This lush and tropical environment is rich with wildlife that calls Silver Springs their home.
It's also rich in history. The first American explorers arrived here after hearing stories from Seminole Indians about a great white father who lived at Silver Springs. Swimming is not allowed in the river, but kayaking is allowed.
If you bring your kayak, feel free to join any of the kayaking tours organized by the various tour companies around the area. But if you don't have a kayak, the various tour companies in the area will organize the kayaking tours. Exploring the river is fun because the water is so clear. It allows you to see marine life as you explore.
#18. Power Yoga Ocala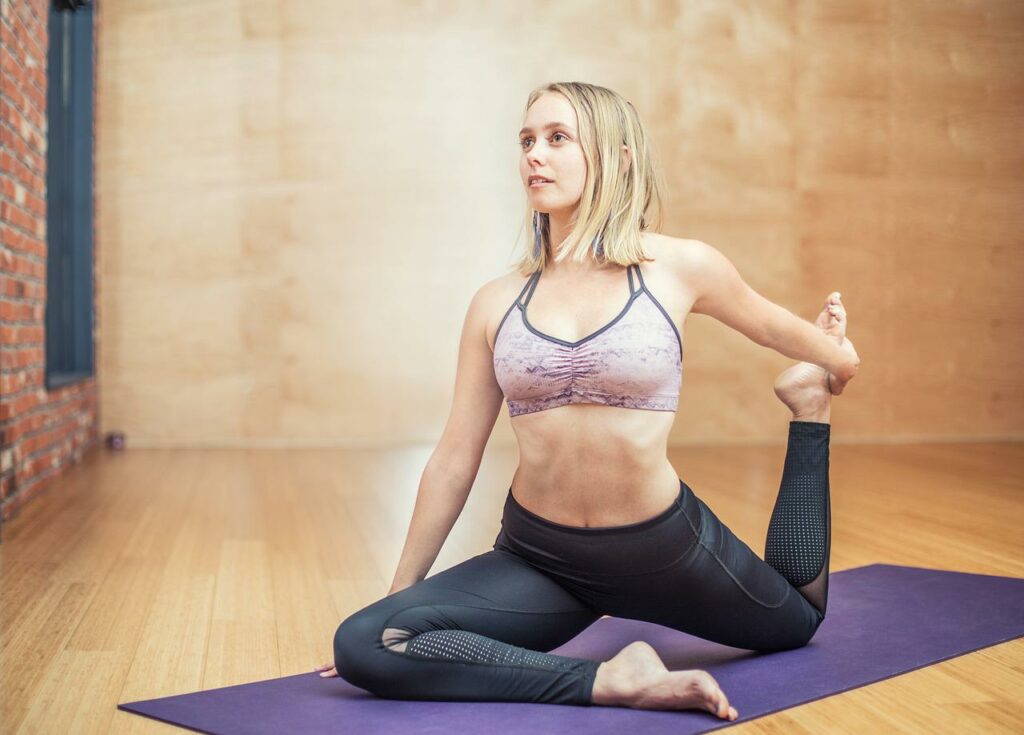 Power Yoga is a great form of exercise that helps build muscles and firm up your body. It also reduces stress, calms you down, and gives you a sense of peace.
Power Yoga is truly a complete workout that burns calories without putting too much strain on your body; it's just enough to help you tone up. In addition, classes are divided by difficulty level, so you can slowly work your way up as you gain confidence.
If you're looking for a fun way to burn fat while building muscle, try Power Yoga! Be sure to add this to your list of the best thing to do in Ocala, Florida, this weekend.
Address: 1325 SE 25th Loop Suite 101, Ocala, FL 34471, United States
#19. Seva Massage Therapy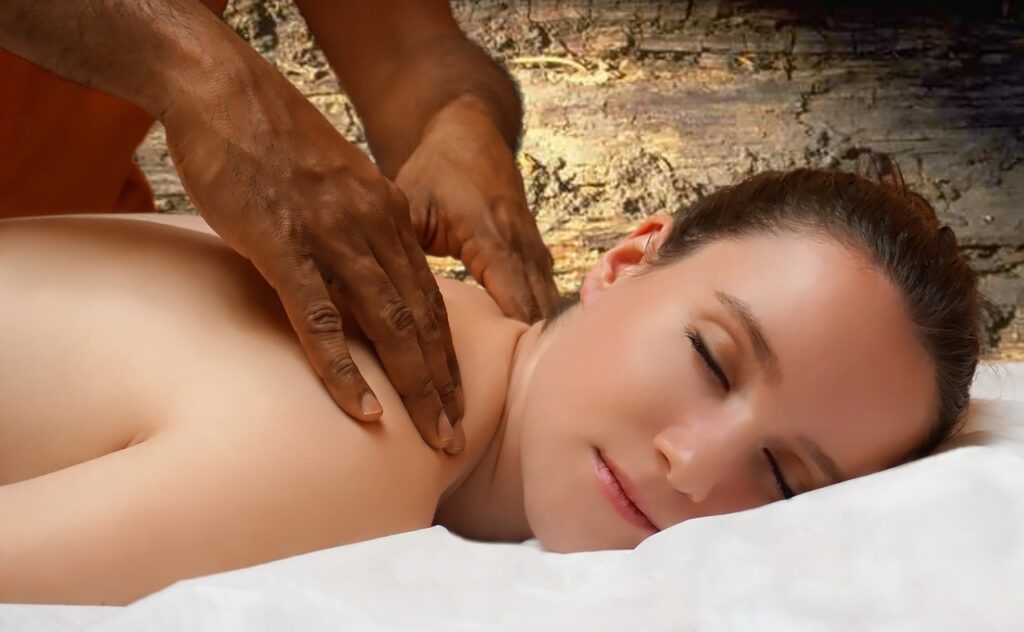 Incorporating a tantric element into your message is a surefire way to make your session more fulfilling and therapeutic. A session with Seva Massage Therapy includes several sacred spots that clients can focus on as they lie down and get worked on.
There's no s*x involved, but there is lots of sensuality, which can help soothe some of your everyday stress and improve circulation, blood flow, immunity, flexibility, digestion, and awareness.
The resulting sense of calm can leave you feeling energized instead of exhausted after workdays that seem never-ending. But one of our favourite things about working with Seva Massage Therapy is not just their amazing techniques. It's their kind personalities too!
Address: 2141 NE 2nd St, Ocala, FL 34470, United States
#20. Azulene Day Spa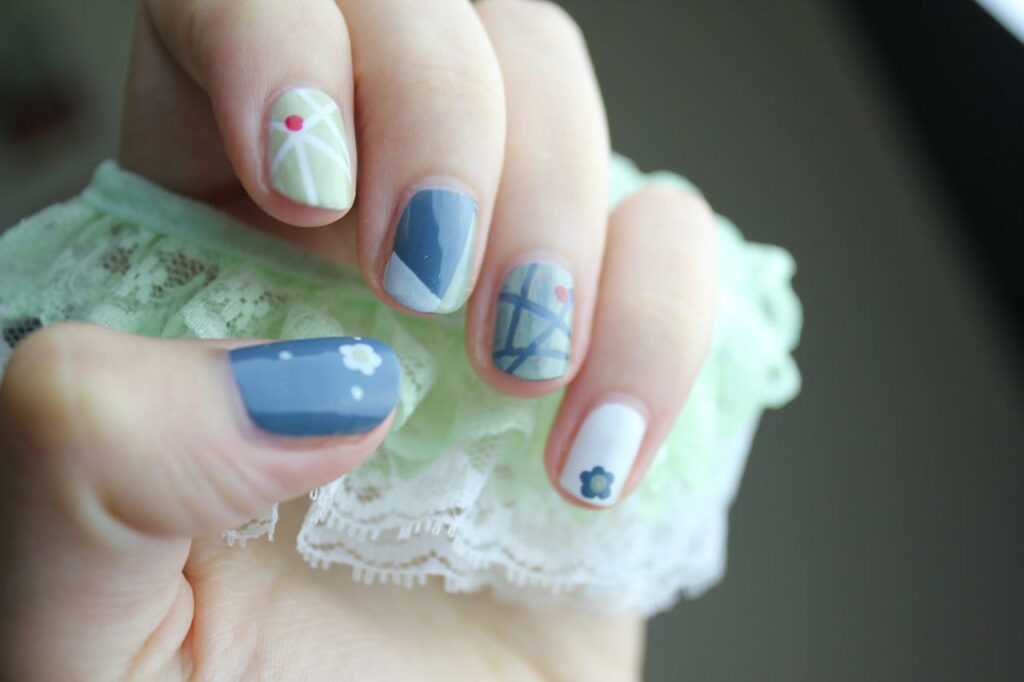 The azulene day spa is one of the best spas in Ocala, Florida, and this full-service day spa is located right off US 301 and I-75. Guests can enjoy signature facials, exfoliating body scrubs, deep tissue massages, anti-aging treatments, and other therapeutic services.
After their treatment, guests are encouraged to relax on private sun decks that overlook several lakes or catch up with friends in one of several two-story relaxation areas.
The spa menu features several services, including acupuncture, microdermabrasion, and waxing. The Day Spa at Azulene also features a nail salon where guests can treat themselves to manicures and pedicures before hitting the town for dinner and drinks.
Address: 4414 SW College Rd #990, Ocala, FL 34474, United States
#21. Lubee Bat Conservancy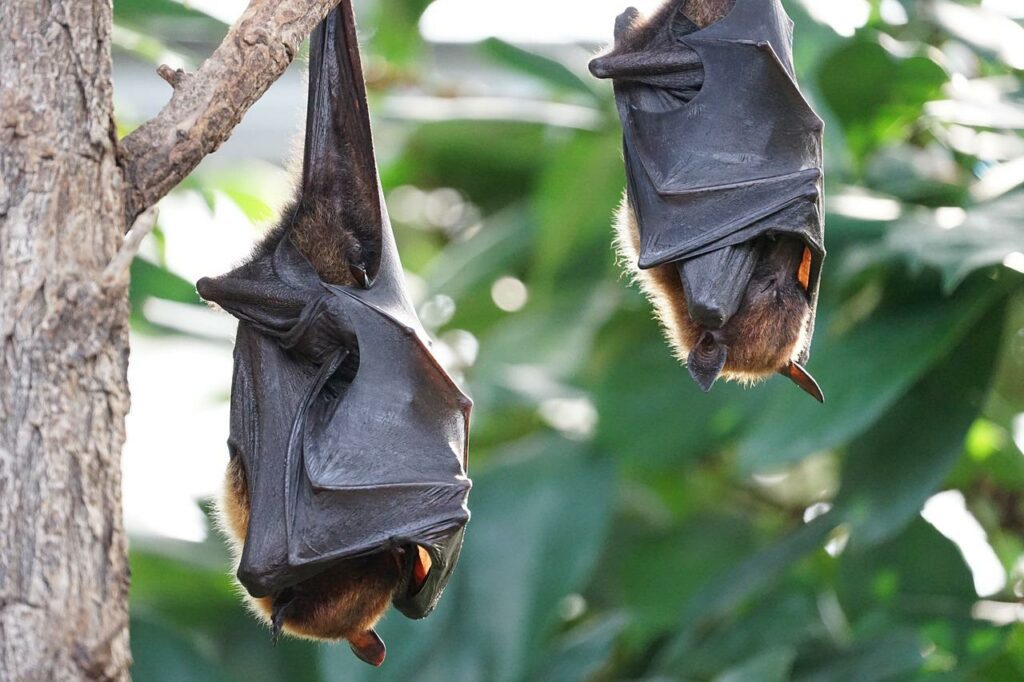 This is a must-see attraction while you're in town. The conservancy allows visitors of all ages to have hands-on encounters with live bat species worldwide.
We invite you to visit our bat cave and walk among tens of thousands of bats as they rest or fly about. There are interactive exhibits, educational displays, and even opportunities for special programs and experiences that can be tailored to your personal needs (i.e., birthday parties).
Don't miss out on a once-in-lifetime opportunity at Lubee Bat Conservancy! If you have time after visiting us, there are many other great things to do in Ocala, FL, including Riverfront Park & Amphitheater.
#22. The Cade Museum for Creativity and Invention
One of the best things to do in Ocala is to visit The Cade Museum for Creativity and Invention, located on South Main Street in Gainesville.
The Cade Museum for Creativity and Invention inspires visitors with new ideas. It is known to be a site with special and stimulating attractions. Offered by this museum are popular programs like the Early Entrepreneur Program.
This program strives to prepare kids for their careers by offering valuable skills often neglected in the traditional school curriculum. Few places in Florida can foster education and the Cade Museum.
#23. Union Street Downtown Farmer's Market
Union Street turns into a lively marketplace featuring fresh food and goods every Wednesday and Saturday. Open year-round, except on Christmas Eve, you can expect to find locally grown fruits and vegetables, honey from nearby beekeepers, baked goods like cinnamon rolls and cupcakes, and works by local artists.
The market also boasts some of Ocala's most popular restaurants, such as Woody's Smokehouse BBQ & Brewery (located right off of Union St.), where you can dine on ribs or brisket at one of its outdoor picnic tables before shopping for your new favourite vintage item.
On Wednesdays when there is not a full moon (which is all too often), there are free concerts from 6-8 p.m., keeping things fun with live music.
Address:  403 SE Osceola Ave, Ocala, FL 34471, United States
#24. Devil's Millhopper Geological State Park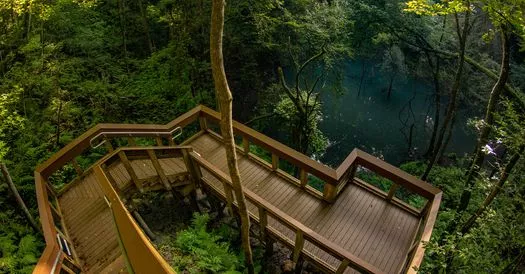 What makes Devil's Millhopper Geological State Park so unique is that it has one of Florida's largest and deepest sinkholes.
The resulting cavern resembles a giant bowl turned upside down, hence its nickname, The Bowl of Bad Luck. Many people come here to jump off into its 100-foot depths, although hiking trails allow access to its heart, where many water features can be found.
There are a few different hiking trails here, some easier than others; make sure you bring along a flashlight to see some of the more interesting rock formations inside.
The most spectacular part of this park is a giant sinkhole that plunges 100 feet into the earth. If you're up for it, you can take a tour that includes walking across a 100-foot-long walkway built right over the chasm's edge.
Visit the Mini Rainforest at Devil's Millhopper State Park. Here you'll find a mix of plants and animals with the park entrance just off Millhopper Road.
Keep in mind that you will get a greater overview of the park when you stop by the visitor's center before venturing out on your own. If you'd rather not wander around the park on your own, they organize a ranger-led tour every Saturday.
Address: 4732 Millhopper Rd, Gainesville, FL 32653, United States
#25. Kanapaha Botanical Gardens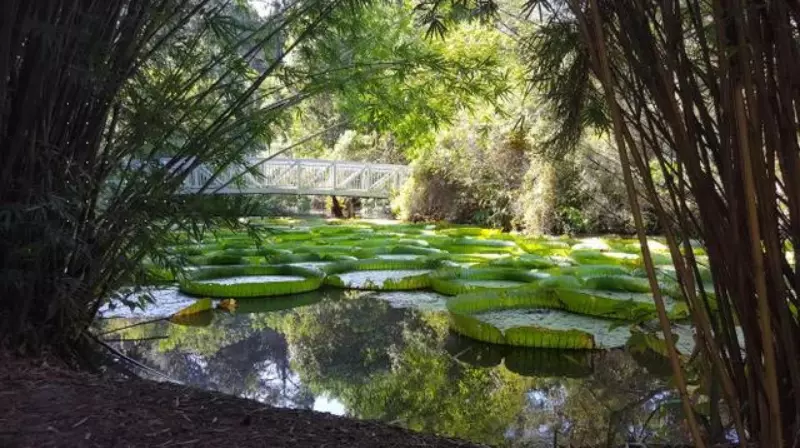 The Kanapaha Botanical Gardens is a 320-acre oasis featuring plant life from worldwide. The gardens and its main attraction, the hummingbird garden, are open to visitors seven days a week with many outdoor activities such as hiking trails and a relaxing gazebo area.
No visit is complete without stopping by their 35-foot waterfall or watching monarch butterflies migrate through their famous butterfly tunnels.
With an abundance of rain, sun, and warm weather, Florida is abundant with botanical gardens. The Kanapaha Botanical Gardens, one of these places, is in the Ocala and Gainesville area and is quite popular.
It features multiple cultivated gardens with pathways shaded by trees, plenty of open and hidden corners to rest, and charming, decorative gazebos to offer perfect little oases.
The garden is especially gorgeous every spring and early summer, so why not be a part of the Spring Garden Festival in March and March of each year? This is one of the best things to do for nature lovers, and you really should check this out.
Address: 4700 SW 58th Dr, Gainesville, FL 32608, United States
Plan your trip to Ocala, Florida
If you are looking for what to do in Ocala, there is a lot of fun waiting for you! You can catch a rodeo, visit nearby natural parks and historical sites, or check out some great museums.
If that's not enough, how about golf? From mini-golf to driving ranges, any skill level will find something here. And let's not forget about shopping at outlet malls or boutiques.
In other words, it's easy to see why so many families love visiting Florida and if you're trying to decide where to go on vacation next year, then plan your trip today!
To learn more about these exciting things to do in Ocala, we have just shared you with the 25 lists above, so feel free to drop your comment below!
Disclaimer: Vasttourist always strives for content accuracy. Since the time of publishing, travel-related information regarding pricing, schedules, and hours may have changed. Please see individual websites embedded in this post for the most current trip-planning information.

Unless otherwise stated, Vasttourist does not claim ownership of any images used on our blog site. The respectful owners of all visual content have copyright protection. We try to include links to the sources. If any images are your property and you do not want them to appear on our blog, don't hesitate to contact us; we will take them down immediately. We support properly crediting the original writer, artist, or photographer.