Top 10 Best Restaurants In Brookfield Wisconsin that offer the best dining experience
The Top Ten Must-visit Restaurants in Brookfield Wisconsin: Discovering great food when you travel can be exciting and fulfilling, especially when the restaurant exceeds your expectations. But you can't always be sure of the right restaurant, as finding the perfect one for you can be difficult.
While visiting Brookfield, you'd discover a long list of restaurants, from bistros to grill spots, smokehouses to steak places, pizza spots, and seafood spots. Restaurants in Brookfield, Wisconsin feature eateries that have different flavors, environments, and services. Going through all the restaurants will take years, and you must choose a place soon.
Don't worry; we've got you covered. We've compiled a list of the best restaurants in Brookfield, WI. No matter your craving, you'd surely find the perfect restaurant to satisfy your taste buds. Just relax and go through our list. You won't regret any decision.
Subscribe to our YouTube channel and also follow us on Facebook below for more travel guides!
10 Best Restaurants In Brookfield WI
#1) Bravo! Italian Kitchen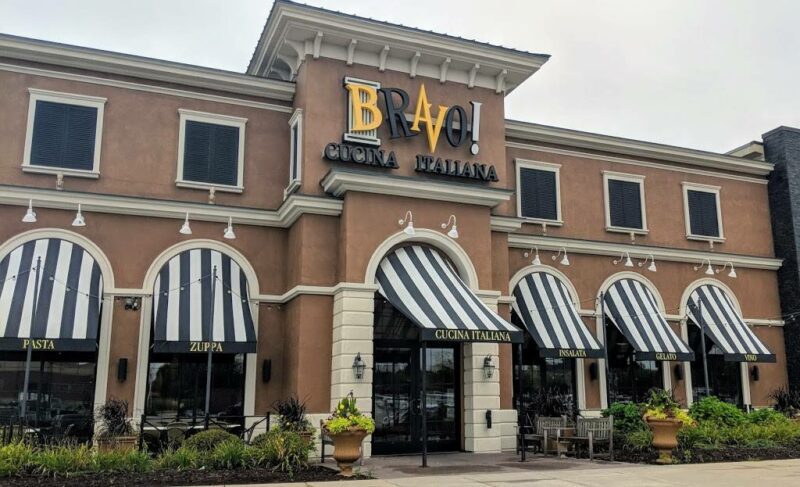 Bravo! Italian Kitchen is an upscale casual Italian restaurant that features Italian cuisine with a flair for modernism. Best in pasta, grilled dishes, pizza, and cocktails, Bravo!
Italian Kitchen offers assorted options, including vegetarian options. Bravo Italian Kitchen is the best place to enjoy a healthy meal with great food, atmosphere, and top-notch service.
Everything on their menu is worthwhile, from their juicy grills to their delicious pasta and signature entrees to their homemade desserts and amazing cocktails.
They provide food prepared with fresh ingredients and locally sourced meats, prepared in the best style and served uniquely. You will notice that their staff are friendly and always eager to help out. The place is good for group dining, dates, business meetings, and solo dining. We highly recommend you make reservations before visiting.
Our waitress Theresa was excellent. She was very helpful and accommodating. The food was very tasty and plentiful. The fascia bread appetizer was unique and flavorful. The kids menu with the make your own pasta dish was a hit with our granddaughter. We're definitely coming back

Debra Sommerfeld on Google
Address: 95 N Moorland Rd A147, Brookfield, WI 53005, USA
#2) Cooper's Hawk Winery & Restaurant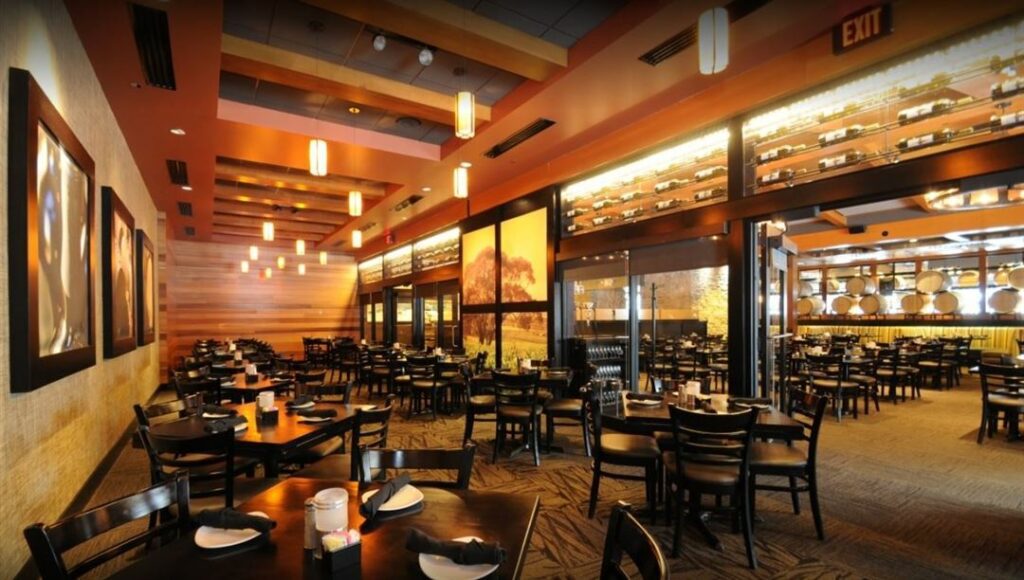 Restaurants with Wineries is usually an exciting place to visit, and Cooper's Hawk is no different. Cooper's Hawk is an upscale contemporary American restaurant with a classic, modern dining room with fine dining service.
Their menu covers typical American cuisines, seafood, Beef, Pork, Chicken, appetizers, salads, soups, pasta and risotto, desserts, and other signature dishes. They offer an impressive list of wines, including Red and White wines.
They have a great wine collection designed. If you are a wine lover, you'd appreciate their wine collection. You do not have to worry when pairing wines with your food, as they can offer fitting wine for your meal.
They also feature a tasting room and a wine club designed to help you explore wines from around the world. For special diets, they offer gluten-free options and vegetarian options.
I always have a great experience here. Today I called to make a reservation for my dad's birthday and everyone was so friendly, from the gentleman on the phone to our server (Josh, Jordan?)! He made great recommendations on wine and I have found a couple new favorites. I was impressed with the taste, so much I had my mom stop in for two bottles. The food is delicious and so are the desserts. We look forward to being back again!

Yolotzin Mendez
Address:  15 S Moorland Rd, Brookfield, WI 53005, United States
#3) North Star American Bistro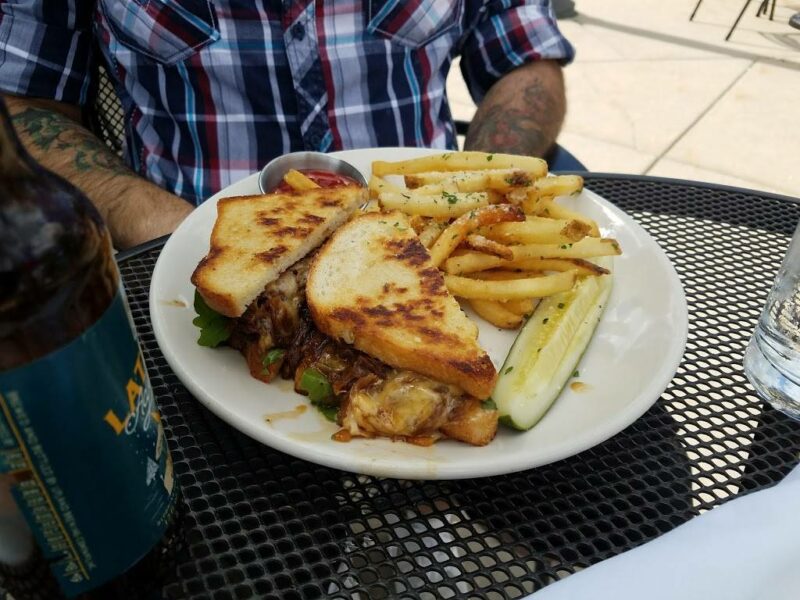 North Star American Bistro is one of Brookfield's favorite restaurants that offer authentic American meals prepared in a unique style. They focus on serving quality and flavourful meals for lunch, brunch, and dinner. They offer seasonal dishes ranging from burgers, pasta, salads, pizza, desserts, steak, sandwiches, chicken dishes, and lots more.
You'd be pleased with the stylish interior decor and be comfortable with the lively atmosphere. When offering classic American cuisine, North star serves an amazing food selection. When it comes to dessert, you need to try out their chocolate cakes, and you'd love it!
You do not have to worry if you are a vegetarian, as they offer many vegetarian options. Their service is on point, the staffs are organized and friendly, and the environment is healthy. You'd easily find any food served in a restaurant or more.
North Star features a full bar where they serve trilling cocktails and a nice wine and beer selection. Other accessible services include waiter service, gender-neutral restrooms, outdoor seating, happy hour specials, credit card payments, and reservation plans.
It was a really great place. The food was excellent and the bartender was amazing. This is a classier place, so I would recommend that you would wear shirt and tie/dress. This makes a great place for a date!! Will be going back in the future!

Kelby Stewart on Google
Address: 19115 W Capitol Dr #100, Brookfield, WI 53045, USA
#4) Bonefish Grill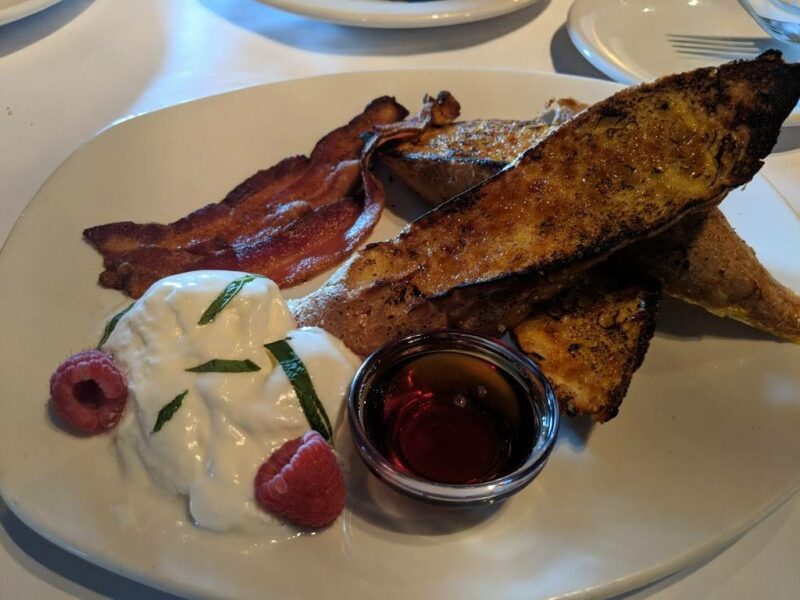 Bonefish Grill is a highly recommended seafood restaurant in Brookfield. They know how to cook and sauce their seafood. You'd enjoy fresh seafood sourced locally and cooked to perfection. You'd also enjoy their wood-grilled specialties, especially their steak.
You can also enjoy savory items such as burgers, pork chops, chicken dishes, pasta, and Tacos. They serve homemade sides; you can ask to pair a side dish with your main dish, as you are offered the option to pick your preferred sides. 
You'd discover new flavors and tastes from their seasonal menu. They offer a special menu for gluten-free options and Vegetarian options. If you are coming in for a drink, you can enjoy their bar dishes with a cocktail or beer.
Their wine selection range from whites, sparkling, Sauvignon Blanc, Chardonnay, Rosé, Pinot Noir, Reds, and Merlot/Cabernet. They also draft and bottle beers, spirit-free wine, hot beverages, and other non-alcoholic beverages.
First timer and definitely WILL be back ! I ordered the grilled rainbow trout and it was very , very delicious . Lightly grilled too perfection and the best I've ever eaten. I chose rice and a vegetable too compliment my rainbow trout, both were very tasty. I've eaten a lot of fish from some of Florida's finest restaurants and this was by far better!

Margie Lochowicz on Google
Address: 18355 W Bluemound Rd, Brookfield, WI 53045, USA
#5) The Melting Pot of Brookfield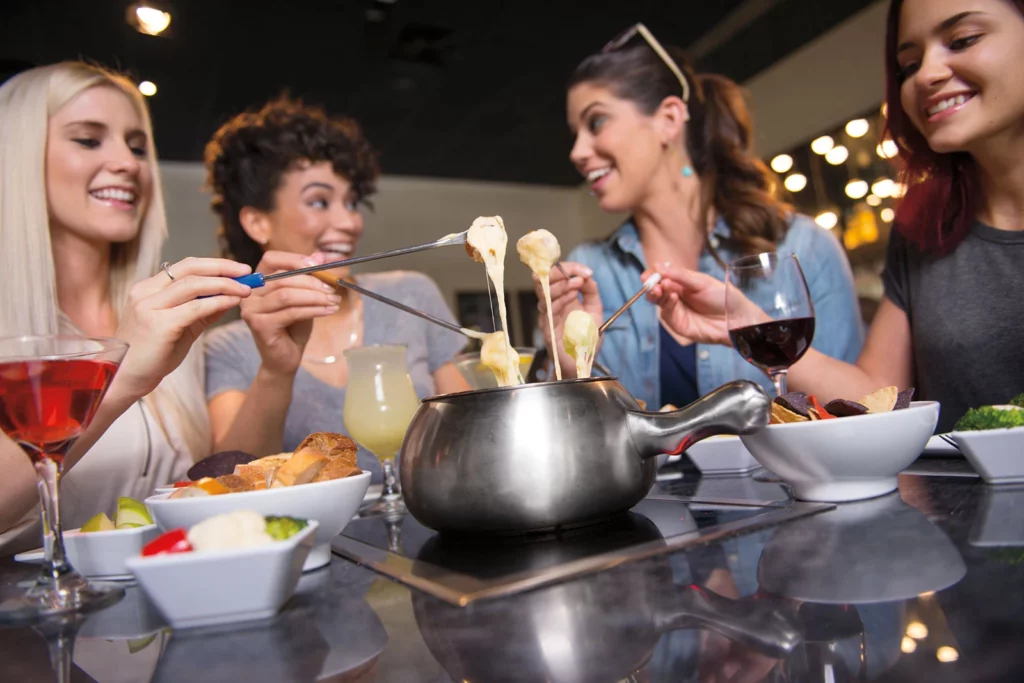 The Melting Pot is one of the top restaurants in Brookfield that offers a savory menu loaded with Cheese Fondue, Salad Entrees fondue, Chocolate fondue, housemade sauces, desserts, and other special dishes.
You enjoy an extraordinary dining experience as you discover new flavors through their fine selection of beef, chicken, seafood, and vegetarian and gluten-free options. This place is great for group dining, date night, and family dinner, as they offer an elegant dining room with a lively atmosphere.
Whatever the occasion is, The Melting Pot will grant you a pleasant dining experience. As a starter, these are some delicious dishes you might want to try out: Melting point, lobster tail, Ceasar salad, vegan cheeses fondue, and blueberry lemon drop martini.
We highly recommend you make reservations before visiting. Their menu also features wines, spirit-free drinks, Sangria, local cocktails, beer, coffee, and other Melting pot special drinks.
Address: 19850 W Bluemound Rd, Brookfield, WI 53045, United States
You might also like to check out the best restaurants in Cullman Alabama, Sanford and Orem Utah.
#6) Fujiyama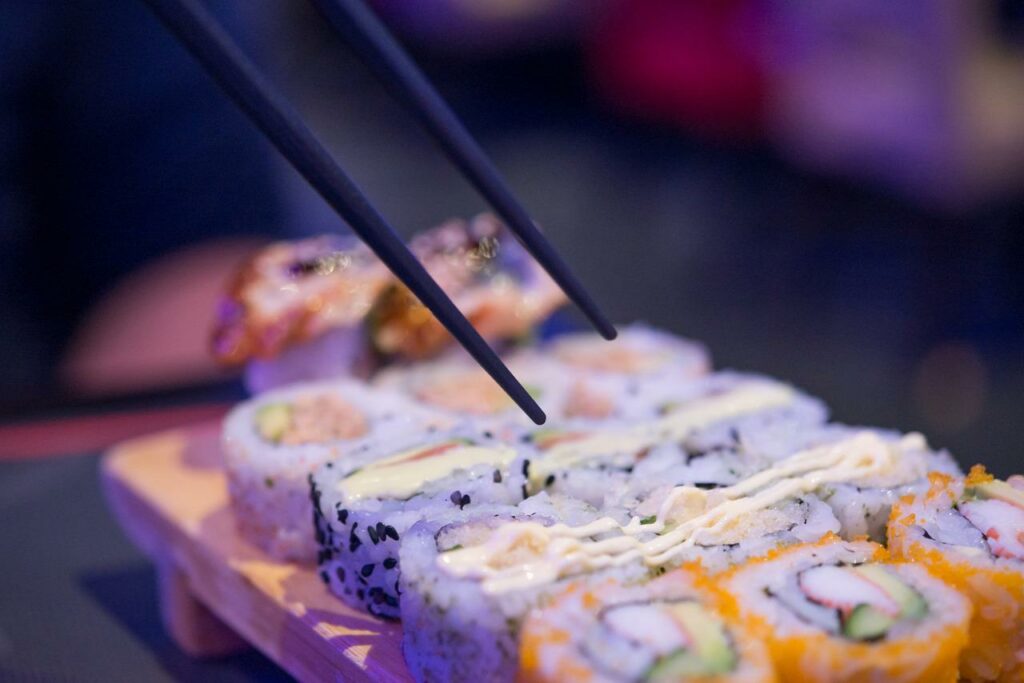 Fujiyama is one of the favorite Japanese restaurants in Brookfield. They serve the best local and contemporary Japanese dishes cooked in the local Japanese style. They specialize in hibachi fares, sushi, and other Asian cuisines. You'd first be impressed by the elegant casual dining room and the high-tuned atmosphere.
They offer dine-in and outdoor seating, and both are a good pick, depending on occasion and mood. They are meticulous with the food and ensure they serve only authentic meals, as ingredients and meats are locally sourced and cooked. 
They offer a wide menu covering Sushi and Sashimi entrees, Sushi and Sashimi A la carte, soups, appetizers, salads, Fujiyama signature rolls, Teriyaki, Vegetarian Maki and Temaki, Donburi, Age Moni, Noodles, Hibachi Dinner, and desserts.
The delicious look of the dishes first attracts you, and after savoring, you'd come back for more. Their Japanese treats do not end in food; they also serve local Japanese drinks such as assorted Sakes. If you are a Japanese or Asian Cuisine fan, you should visit Fujiyama, and you won't regret it!
Address: 17395 W Bluemound Rd, Brookfield, WI 53045, United States
#7) ParkSide 23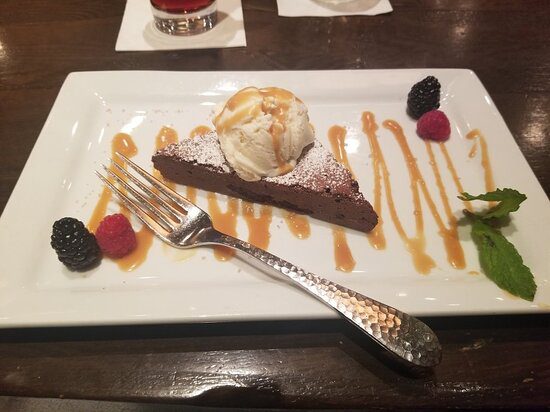 Another Farm to table restaurant to enjoy great meals is ParkSide 23. They offer American fare, craft beers, and cocktails served in a casual dining room with a patio. You will experience unique recipes and flavors. They ensure quality service and customer service satisfaction.
The atmosphere is great for group dining, solo dining, dates, and other special events. You do not have to worry about eating bland food; their dishes are authentic and healthy. For special diets, they offer vegetarian, gluten-free, and vegan options.
At ParkSide 23, happy hour specials are always a fun time. You can dine-in or enjoy their dishes at home, as takeout and delivery options are available. They offer waiter service, reservation plans, credit card payments, and live music.
Address: 2300 Pilgrim Square Dr, Brookfield, WI 53005, United States
#8) First Watch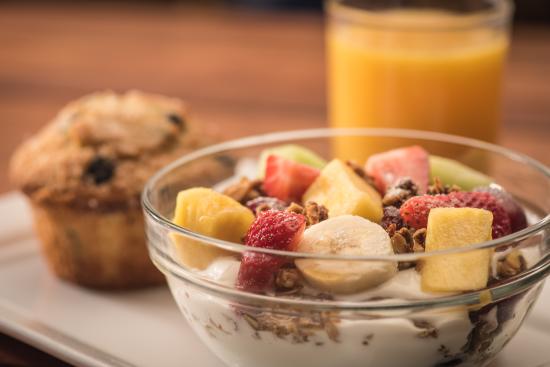 If you are looking for a great restaurant in Brookfield to enjoy breakfast or lunch, you have just arrived at the perfect spot! First Watch is a casual restaurant offering a hearty menu of homemade meals.
They offer quality breakfast and brunch dishes such as omelets, salads, soups, appetizers, and desserts. They also serve frittatas, sandwiches, pancakes, and other dishes. They offer a homely atmosphere and breakfasts rich in nutrients and flavor.
You can make your meal with tea, coffee, juice, or soda. Their service is stable and organized, and the staffs are down to earth. Other available services include vegetarian options, vegan options, outdoor seating, credit card payments, and a private parking lot.
Address: 17550 W Bluemound Rd Unit A, Brookfield, WI 53045, United States
#9) Casablanca Brookfield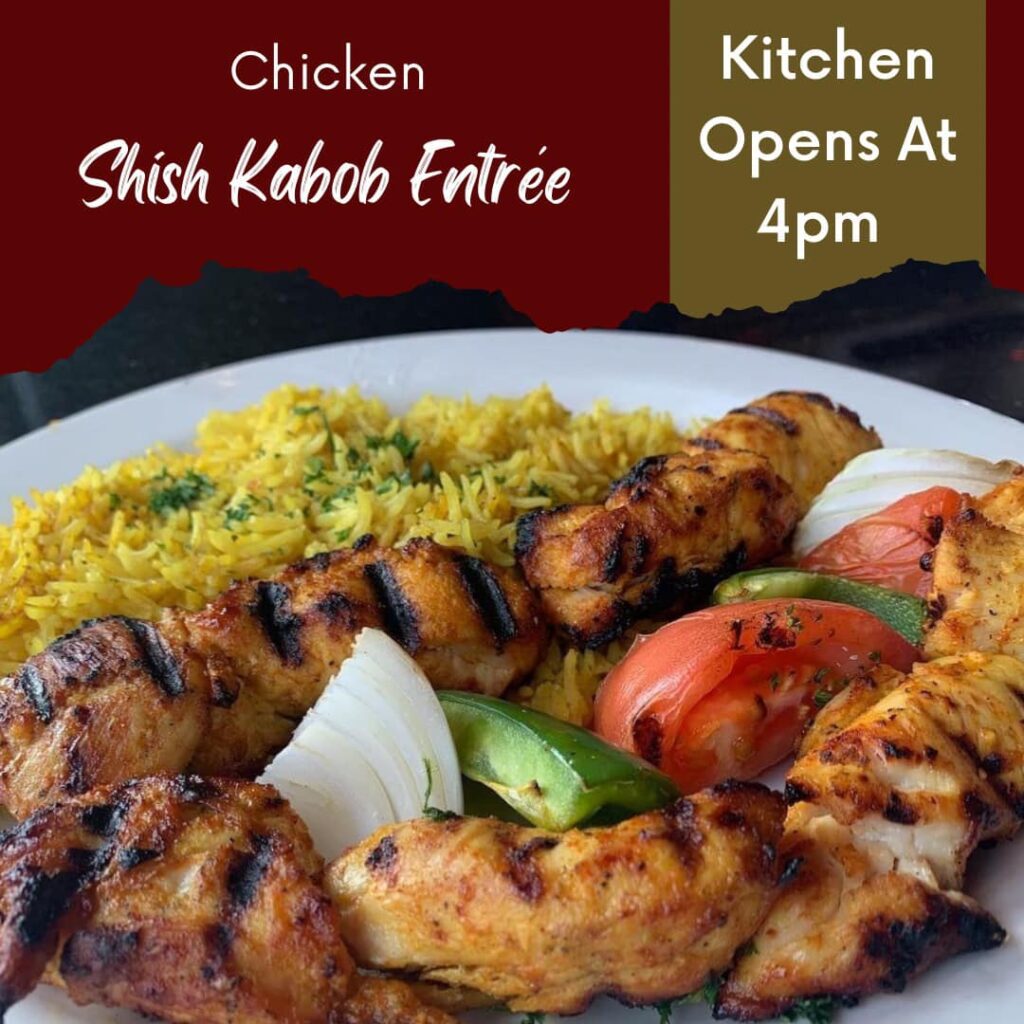 Enjoy delicious Mediterranean dishes at Casablanca restaurant. They feature an elegant dining room with an upscale interior design. The place has an attractive look and a trendy look. The atmosphere is lively and relaxed. This is a good place to enjoy a meal after a long day.
It's also a good place to visit if you want to enjoy an intriguing dining environment. When it comes to food, they offer a lot of Mediterranean fares and a blend of American dishes, all served in a stylish style.
Their menu covers sharwama, appetizers, salads and soups, desserts, beef entrees, chicken entrees, lamb entrees, seafood entrees, vegetarian entrees, wraps and sandwiches, and burgers. They offer a wide menu, so you have many options to choose from. But you should not be worried because everything on their menu is worth exploring.
You can dine-in or order takeout. They also offer outdoor seating with a beautiful view. For drinks, they offer wines, cocktails, beer, and other non-alcoholic beverages.
Address: 17800 W Bluemound Rd, Brookfield, WI 53045, United States
#10) Champps Americana Brookfield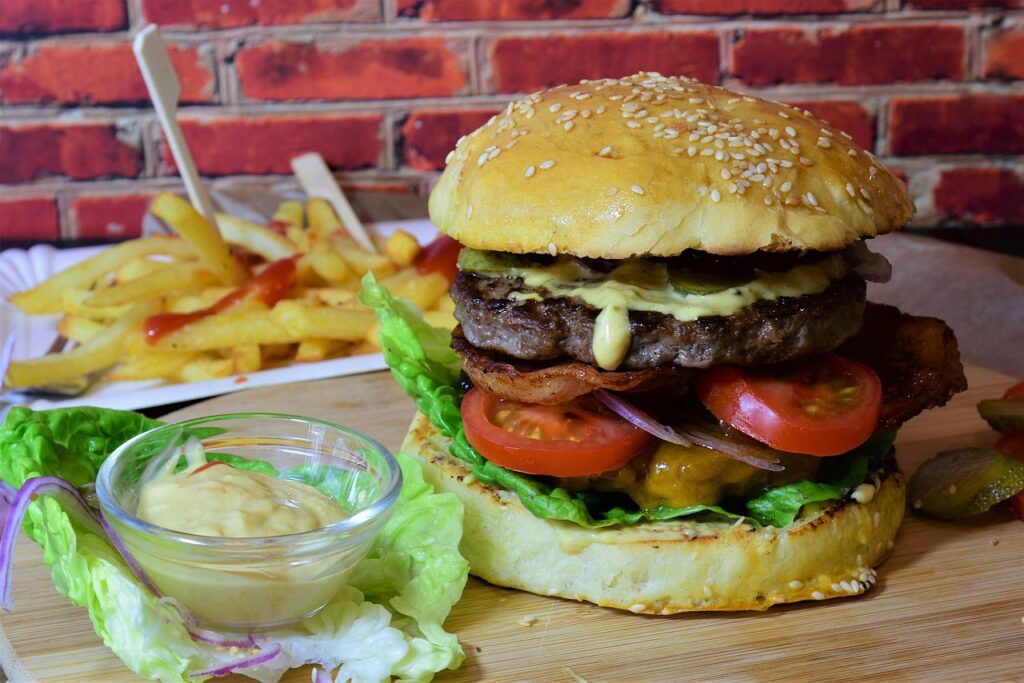 Champs Americana is a casual dining restaurant that offers American fares and comfort food in a relaxing atmosphere. They offer a wide menu covering desserts, sandwiches, pasta, seafood, pizza, and other specialty dishes.
They also offer seasonal dishes, allowing you to experience the unique flavors of the seasons. Their chef is good at preparing authentic meals rich in nutrients and flavor. If you want vegetarian options, Champps Americana has got you covered as they offer many vegetarian options.
Champps Americana is a good place to watch sports, as they offer a comfortable patio where you can enjoy your game while enjoying a nice drink. Their beer selection beats standard beer collections, and they have great handcrafted cocktails. You'd be easily impressed by their service, as they offer quality service. Their staff is professional and hospitable.
Address: 1240 S Moorland Rd, Brookfield, WI 53005, United States
Subscribe to our YouTube channel and also follow us on Facebook below for more travel Guides!!!
Enjoy your meal in Brookfield
While planning your food trip, it would be wise to consider your diet needs and your budget. You do not have to worry about quality, as our list also covers restaurants that offer quality and affordable meals.
Our priority is your satisfaction, and we are sure our list of restaurants in Brookfield will offer you an amazing dining experience.
Read More restaurants content below:
Disclaimer: Vasttourist always strives for content accuracy. Since the time of publishing, travel-related information regarding pricing, schedules, and hours may have changed. Please see individual websites embedded in this post for the most current trip-planning information.

Unless otherwise stated, Vasttourist does not claim ownership of any images used on our blog site. The respectful owners of all visual content have copyright protection. We try to include links to the sources. If any images are your property and you do not want them to appear on our blog, don't hesitate to contact us; we will take them down immediately. We support properly crediting the original writer, artist, or photographer.