The 10 Best Restaurants in Sanford NC (North Carolina)
If you are looking for the best restaurants in Sanford NC, to enjoy an amazing dish, you've found the right list. Sanford, NC, offers a long list of restaurants.
From seafood spots, grill spots, cafes, pizza places, and steak houses. Whether you are looking forward to enjoying a typical American dish, Chinese dishes, Italian, Columbian, or Mexican dishes, Sanford offers any restaurant you can think of.
As a visitor, it is only natural to worry about the right restaurant to dine in, as not every restaurant offers great food and service. Some might be great but too expensive or not meet your dietary needs. As a local, you might also want to try something new. Whether you are a visitor or a local, we've got you covered.
This article covers a great selection of restaurants in Sanford, NC, that cater to particular dietary needs, offer affordable and quality dishes, and have great service. You'd discover new flavors, recipes, a great environment, and good dining.
The 10 Best Restaurants in Sanford NC (North Carolina)
#1) The Flame Steakhouse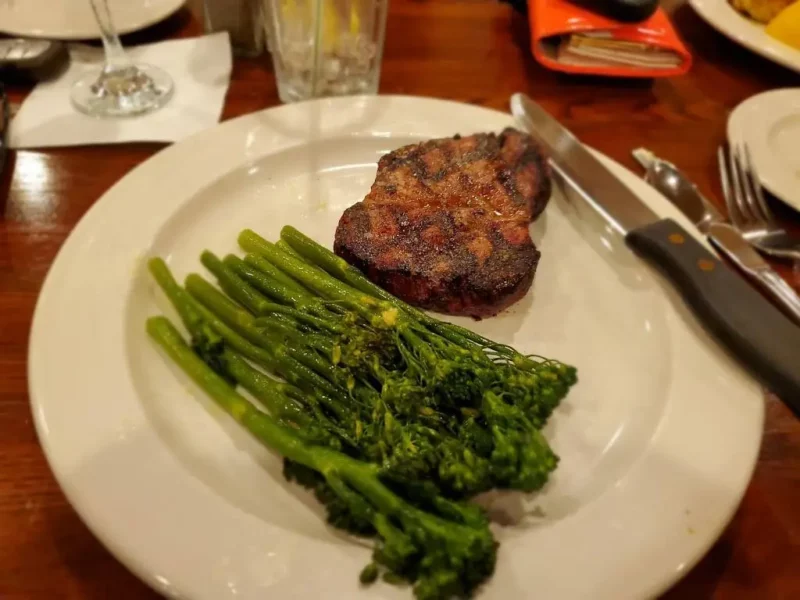 The Flame Steakhouse is a great steakhouse that serves amazing prime ribs, delicious juicy steaks, chicken tenders, and mixed grills. In addition to their amazing grills, they also serve wonderful seafood, burgers, and sandwiches.
The Flame Steakhouse features a fancy dining hall with an attractive interior and a lively atmosphere. They do not only serve delicious meals but also focus on presenting authentic meals rich in nutrients and flavors. Foods are presented in an appetizing manner, properly garnished, and sauced to soothe your cravings.
They also serve homemade sides, perfectly paired with your preferred main dish. Some popular dishes include baked potatoes, fried green beans, steak, mashed potatoes, seafood combinations, and shrimp and grits.
For beverages, you can order a soda, iced tea, coffee, beer, and wines, including red wine, white wine, blush wine, champagne, and house wine. They also serve bar chops, vegetarian options, waiter service, keto options, live music, nightlife, credit card payment, and outdoor seating.
Address: 109 Carbonton Rd, Sanford, NC 27330, United States
#2) Brick City Grill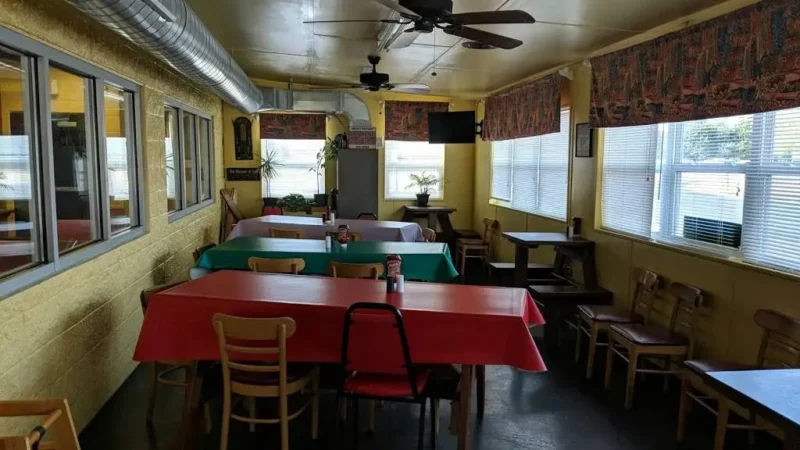 Brick City Grill is on our list of top restaurants in Sanford, NC, because of its delicious authentic meals. They specialize in juicy grilled dishes such as steak, chicken tenders, pork chops, and grilled chicken. They also serve salads and soups, appetizers, and desserts.
This is a local restaurant, but they are good with grilled dishes, plus you'd get to enjoy dishes prepared with fresh ingredients and locally sourced meals. They offer casual dining with a homely atmosphere. Their service is stable and convenient, and the staff is considerate.
Their dishes are moderately priced and still maintain good quality. They offer dine-in, take-out, delivery, and curbside pickup options. So whichever option suits you best, you can still enjoy Brick City's delicious dishes.
Address: 120 Bank St, Sanford, NC 27332, United States
#3) San Felipe Mexican Restaurants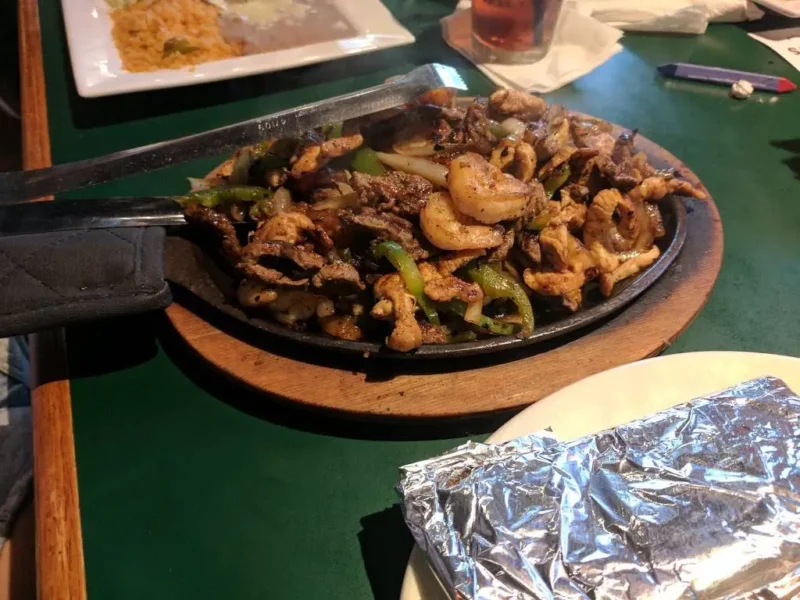 Mexican restaurants are always a good place to enjoy local dishes with different flavors and tastes, and San Felipe is no different. They even offer more than an amazing meal, and they offer excellent service.
They offer chori pollo, sangria swirl margarita, Hawaiian pork fajitas, enchiladas Verdes, and lots more. Provision for a special diet, such as vegetarian options, is readily available. San Felipe Mexican Restaurant is a good place for lunch and dinner, good for group dining and casual outings.
They only offer indoor seating, so reservations are highly advised. Furthermore, they offer a full bar and sports bar, so you can enjoy a drink while watching your favorite game.
Address: 1706 S Horner Blvd, Sanford, NC 27330, United States
#4) Smoke and Barrel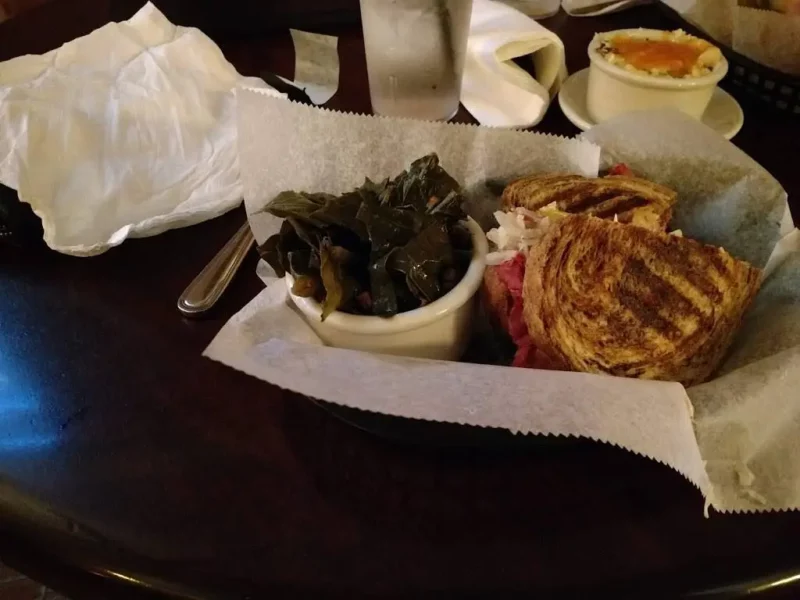 Another local grill restaurant in Sanford, NC, offers great grilled dishes: Smoke and Barrel. Smoke and Barrel features a rustic smokehouse with brick walls interior and a buzzing atmosphere. This place is a relaxed hangout where you can enjoy classic smokehouse fares alongside beers and brown spirits.
Their menu covers appetizers, salads, house-made dressings, and specialty entrees. Some of their popular dishes include brisket sandwiches, pulled pork sandwiches, charcuterie plates, carnitas tacos, and Italian and Cuban sandwiches. Specials diet such as vegetarian option is available.
You can choose to dine in, use the outdoor seating or enjoy your meal at home after ordering takeout or delivery. Smoke Barrel also offers a full bar, serving draft and bottled beers, beers on tap, cocktails, and wines.
Address: 120 S Steele St, Sanford, NC 27330, United States
You may also want to check out the best restaurants in Orem Utah, Greenville and Abuja.
#5) Brass Kettle Family Restaurant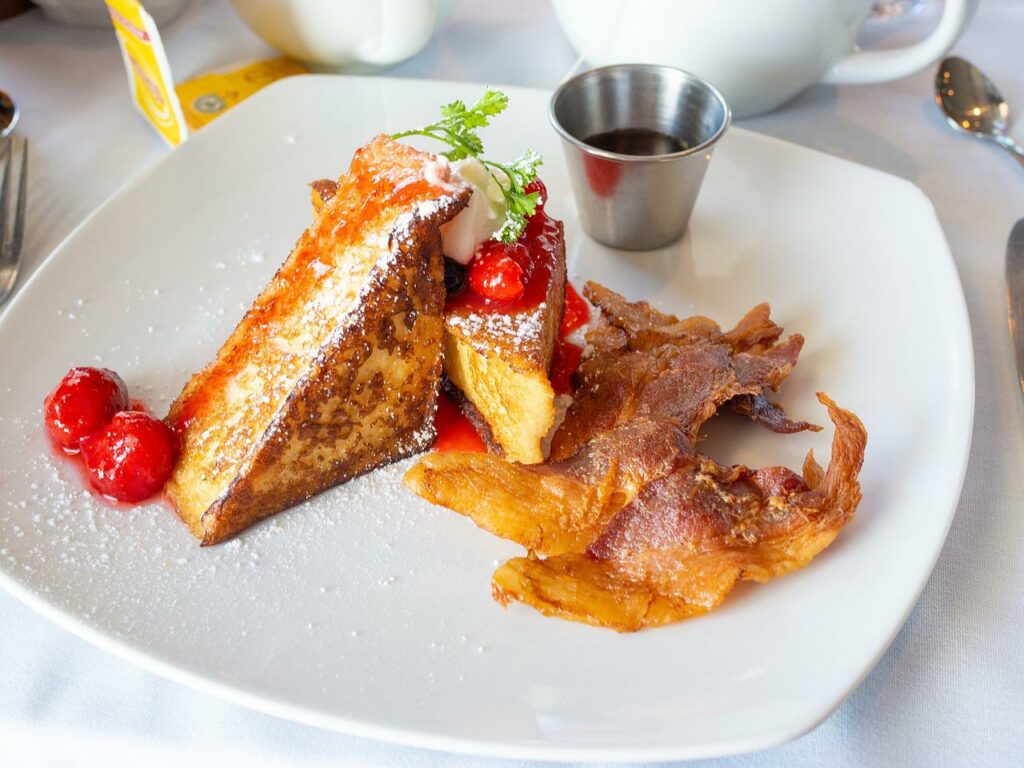 If you want to enjoy a quality home-cooked meal, you've just found the right restaurant. Brass Kettle Family Restaurant is a family-friendly restaurant that offers home-cooked meals, including breakfast and brunch dishes such as pancakes, French toast, omelets, waffles, biscuits, and gravy with fried tomatoes.
They also serve burgers, chicken tender wraps, sandwiches, steaks, fries, and other specialty dishes. Their pancakes are quite popular amongst the locals, and they live up to their praise.
It would be best if you tried out their Spanish omelet and fried okra, which they prepare well. They offer casual dining, good for groups, family dinners, and vegetarians. Other services include private parking lots, credit card payments, and TV.
Address: 2401 S Horner Blvd, Sanford, NC 27330, United States
#6) Bay Breeze Seafood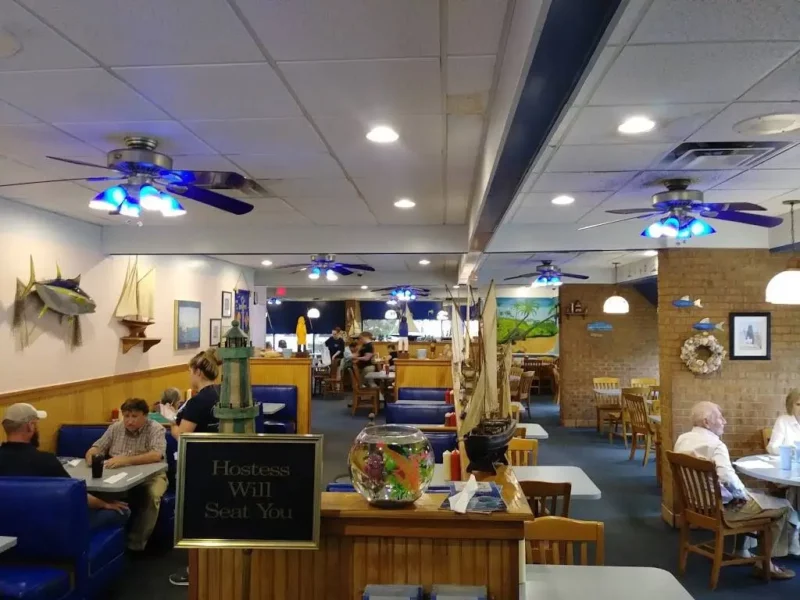 Bay Breeze seafood is a great seafood spot around town. They offer perfectly cooked seafood dishes ranging from crabs, oysters, shrimp, and lots more.
They also serve steaks, sandwiches, salads, desserts, and appetizers. Their dishes are served fresh and always come out flavorful. Their sauces are homemade, as are their sides. They offer only wine and beer; you don't need to worry about limited options as they offer a great selection of beers and wines.
You can also order other non-alcoholic beverages. Waiter service is available for your convenience. You don't need to carry cash, as they accept credit card payments.
Address: 1385 N Horner Blvd, Sanford, NC 27330, United States
#7) Big T's Restaurant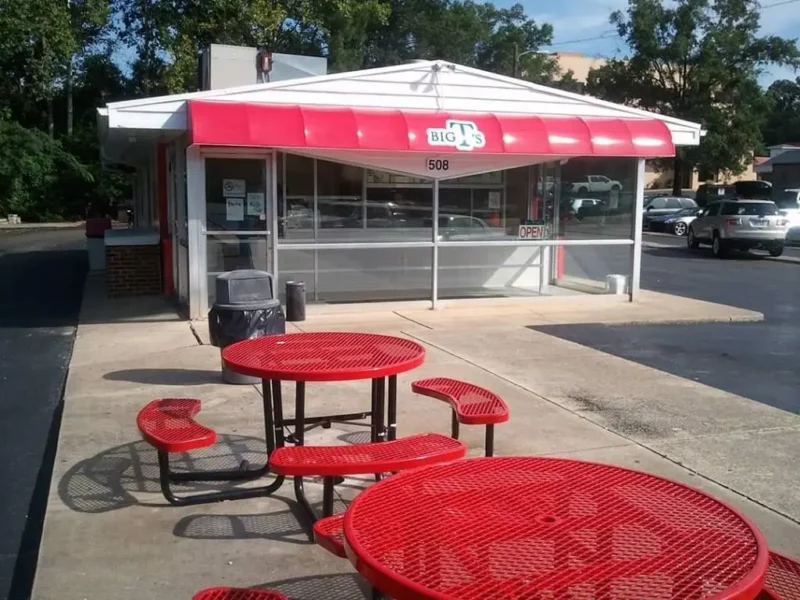 This restaurant is a good place to stop for quick bites and American dishes. This place has an impressive customer rating because of its good service and food. At Big T's restaurant, they provide quality comfort foods, thus maintaining a healthy standard. Organic dishes are also available.
They serve burgers, sandwiches, hot dogs, sausage rolls, biscuits, chicken filets, and beverages, including coffee, orange juice, and soda. The environment is clean and serene. They offer takeout options and delivery, so if you want to enjoy your breakfast or lunch at home or in the office, Big T's restaurant has got you covered.
Address: 508 Wicker St, Sanford, NC 27330, United States
#8) Beli's Sazon's Columbian Restaurant
This restaurant has a rating of 4.9! The locals highly recommended this place in Sanford, NC. They serve traditional Columbian dishes empanadas, sanococho, trifasico, bandeja paisa, picads and lots more. If you are a fan of Columbian dishes, you'd love this place.
If it's your first time, then you'd surely come back. As a starter, if you are not sure of what to try out, you can start with their specialty dishes. And as a regular, you can always try something new, as everything on their menu is delicious. Their menu covers appetizers, traditional dishes, grills, homemade sides, soups, salads, and desserts.
They also offer a kid's menu. In addition to great food, they offer a healthy environment, and their staff is attentive and friendly. You'd be glad to know that the dishes are affordable and have good food value. They offer takeout but no delivery options, so if you can't dine in, you can order takeout.
Address: 812 N Horner Blvd, Sanford, NC 27330, United States
#9) Landmark Restaurant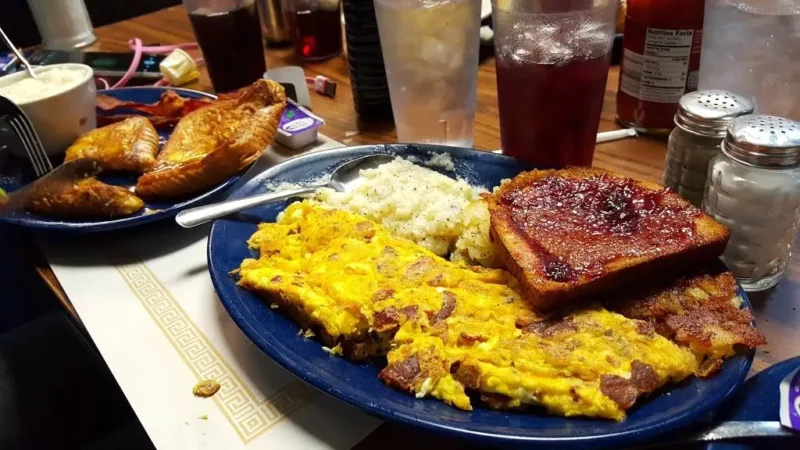 Landmark Restaurant is a good place to enjoy American cuisine, from small plates to quick bites to comfort food. This place is a great breakfast spot, offering homemade dishes, great coffee, and a wonderful tea selection. They serve beef, ham, pork, bacon, sausages, fries, tenderloin ribs, and lots more.
This place is popular amongst the locals and tourists. Landmark restaurant offers a casual dining setting in a cozy room with historic décor. The staff are friendly and quick, and their service is stable. They offer fair prices for their dishes and serve generous portions.
Address: 1949 S Horner Blvd, Sanford, NC 27330, United States
#10) Hunan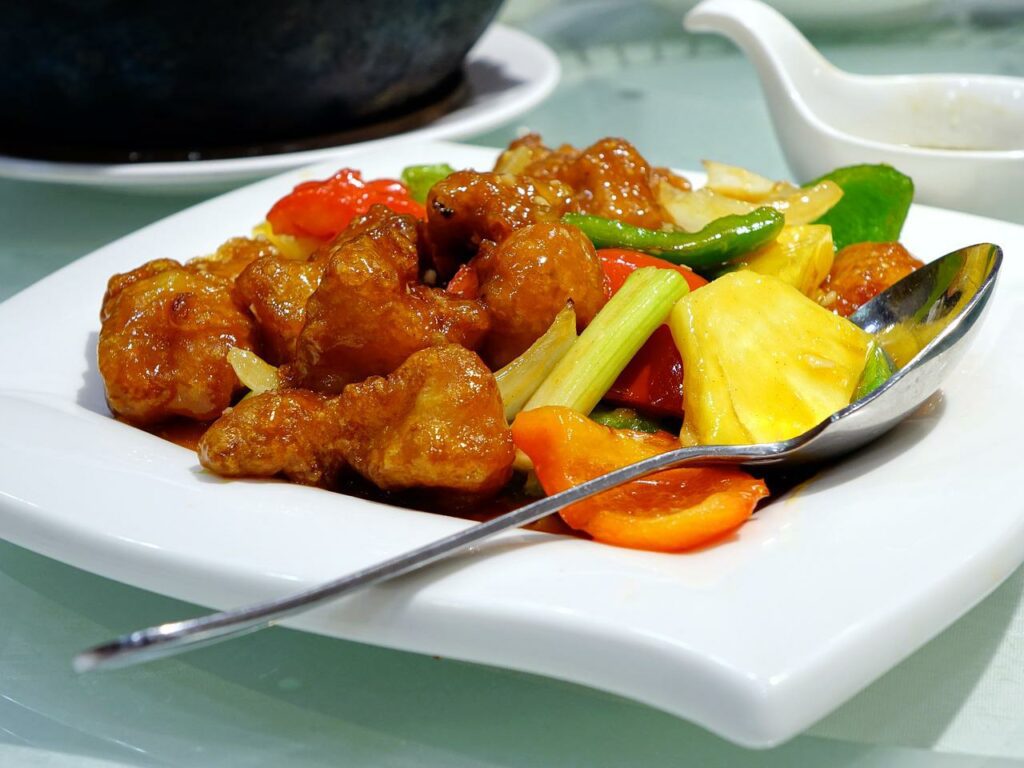 This is one of the good local Chinese restaurants in Sanford, NC. They offer traditional Chinese dishes in casual dining, with Chinese fixtures and old-world décor. The atmosphere is quite relaxing, so you'd easily get comfortable here.
They offer Chinese classics, including seafood, pork, soup, appetizers, lo mien, fried rice, mai fun, vegetables, beef, and sides. It's a good place to enjoy dinner or lunch with family and friends, or you can choose solo dining.
They serve comfort foods, healthy options, quick bites, small plates, and vegetarian options. Their menu accommodates a wide selection, so you'd find something to satisfy your cravings with many options.
You might already have a dish in mind, but if you don't, you can try out their orange chicken, sweet and sour chicken, egg drop soup, seafood soup, or beef with mixed veggies. Other accessible provisions include credit card payment, TV, private parking lots, and an accessible wheelchair.
Address: 1216 N Horner Blvd, Sanford, NC 27330, United States
Enjoy your meal in Sanford NC (North Carolina)
If you've gotten to this point in the article, you might have chosen your preferred restaurant amongst our list of the best restaurants in Sanford, North Carolina.
You'd enjoy a pleasant dining experience as we carefully choose restaurants that offer great food and service. You'd find something delicious to satisfy your cravings from American to Chinese restaurants, Columbian restaurants, Italian and others.
However, if you didn't see a restaurant that you think offers great food and service, kindly inform us in the comment section, and we'd consider adding it to our list.
If you enjoyed this post, you may also be interested in the following posts:
Image credits: Usarestaurants