10 Best Restaurants in Quincy MA – The Ultimate Dining Guide
Are you looking for the best restaurants in Quincy, MA? Maybe you're here on vacation, or maybe you just moved to town, but you want to make sure you try out the restaurants that will give you the most bang for your buck (and your stomach).
We'll explore the hottest eateries that are guaranteed to delight your palate and tantalize your taste buds, as well as provide you with some helpful insight into the many other options available.
Each restaurant has been rated and reviewed by people who know to dine, so you'll be able to find the highest-rated places to eat at any given moment, no matter what food preferences you have or what kind of mood you're in.
Check out our list of the 10 best restaurants in Quincy, Massachusetts, below, and let us know which places we missed!
10 Best Restaurants in Quincy Massachusetts
#1) McKay's Breakfast and Lunch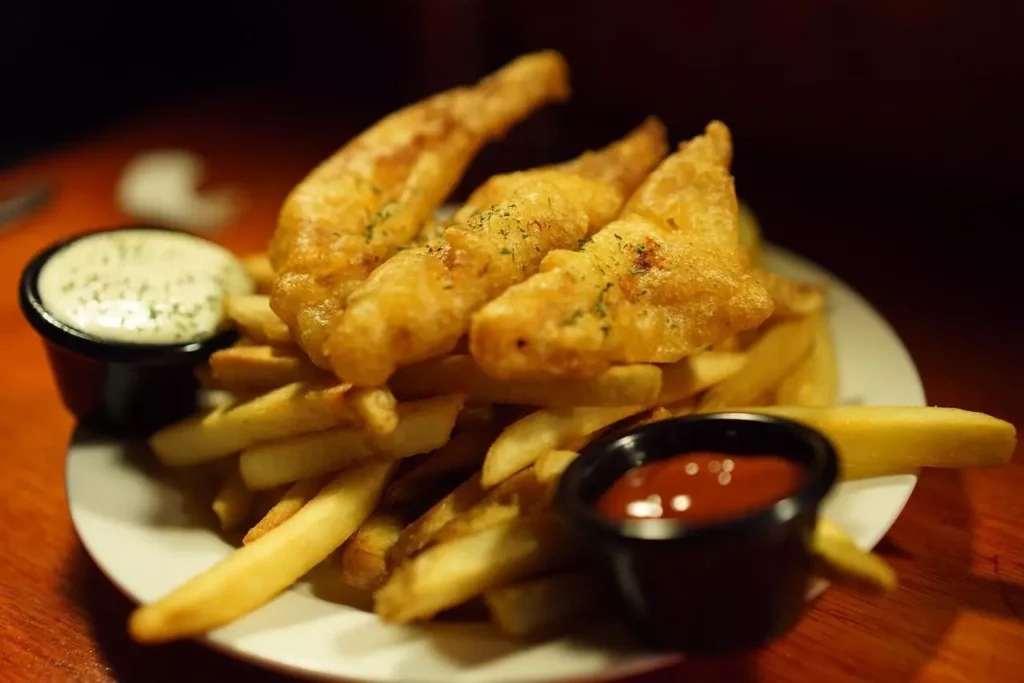 McKay's is one of your best options if you want to eat breakfast, lunch, or dinner with a genuine Irish pub atmosphere.
McKay's offers everything from traditional scrambled eggs and bacon with toast on the side to full-on Irish breakfasts with potatoes, sausages, and black and white pudding (blood sausage). You can also choose some American classics like eggs Benedict.
They also have a pretty extensive lunch menu, including burgers, sandwiches, salads, soups, and more. And if you're looking for something sweet after dinner? Try their delicious crème brûlée!
Top Reviews: "Another one of my go to breakfast places in Quincy. The place is very big and the food is pretty good. The portion was adequate for the price sometimes I even need a take out box for my leftovers. 8/10 would recommend!" ~ Carita H.
Address: 144 Franklin St, Quincy, MA 02169, United States
#2) The Wheelhouse Diner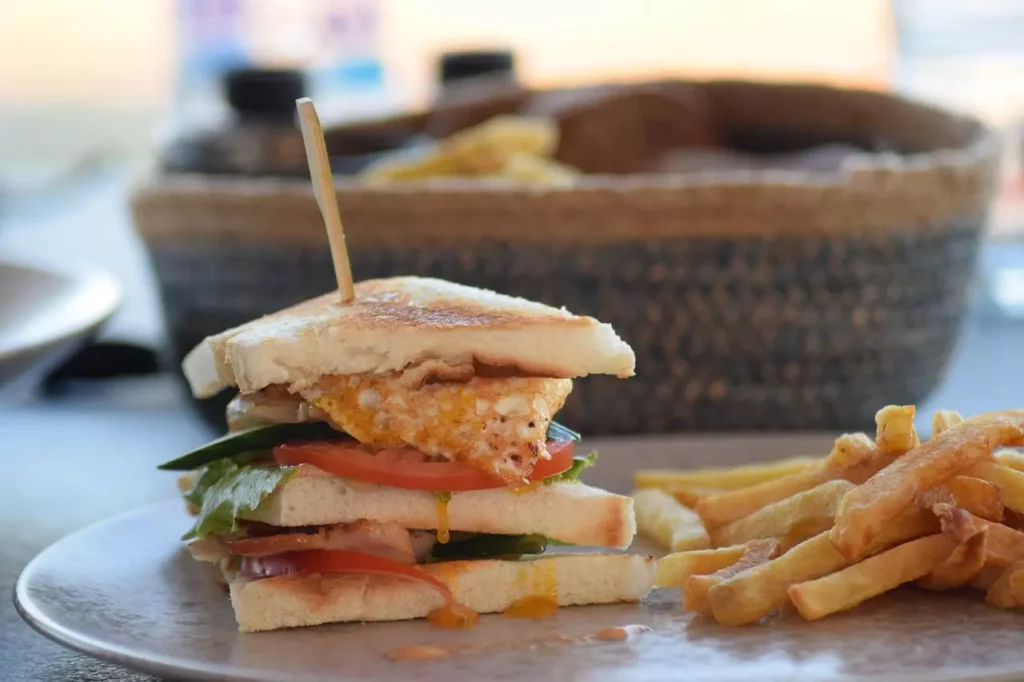 In a town full of amazing restaurants, it can be hard to know where to go. Fortunately, we've found one of our favorite spots: Wheelhouse Diner. They're famous on Main Street for their fresh seafood and huge portions.
We suggest trying their Egg Omelets – it will change your life! Our favorite thing about Wheelhouse is how much food you get for your money. This is also one of the new restaurants in Quincy, MA.
#3) Craig's Cafe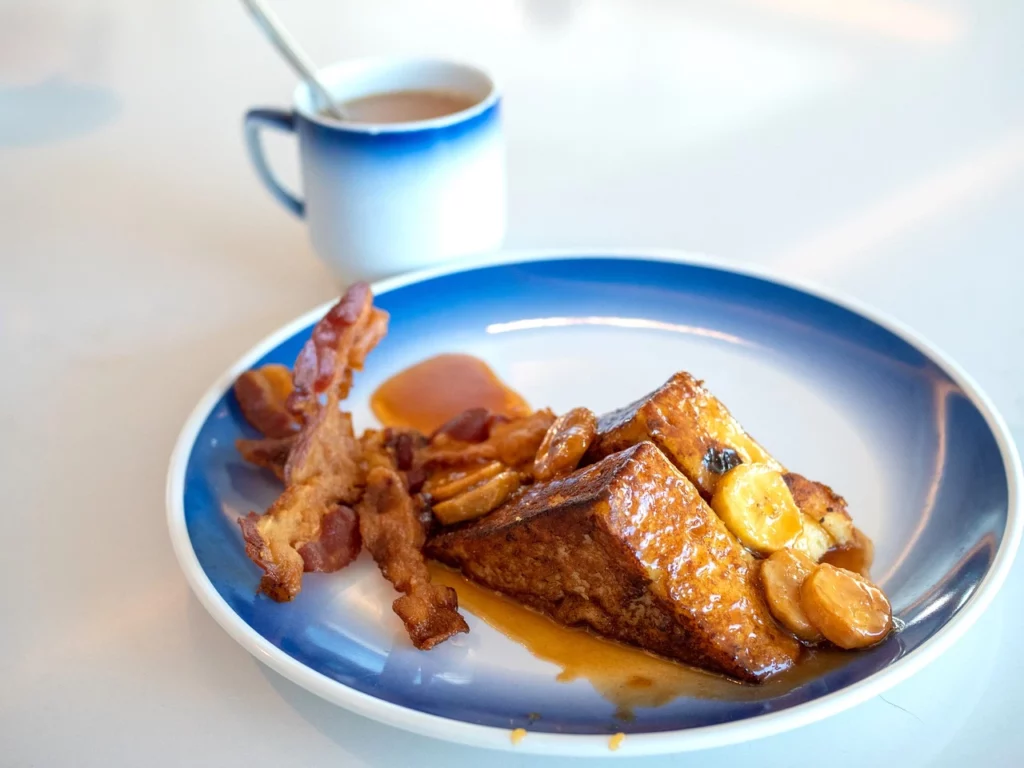 Craig's Cafe is a quaint, classic restaurant serving some of the best breakfast food. You'll find all your favorite morning treats, from hash browns to eggs, bacon, and french toast.
Their staff are extremely friendly and attentive and will be more than happy to bring you fresh coffee or a hot cup of tea if that's what you're craving on your visit! You can stop by for breakfast, lunch, dinner, or all three if you so desire.
Top reviews: "One of the best breakfast spots anywhere.  I drive from Hyde Park usually on the weekend to get Eggs Benedict…and the waffles are great too..They give you your full money's worth." ~ Leo G.
Address: 453 Hancock St, Quincy, MA 02171, United States
You might also want to check out the best restaurants in Newnan GA, Ocala Florida, and Bettendorf IOWA.
#4) Fuji At Woc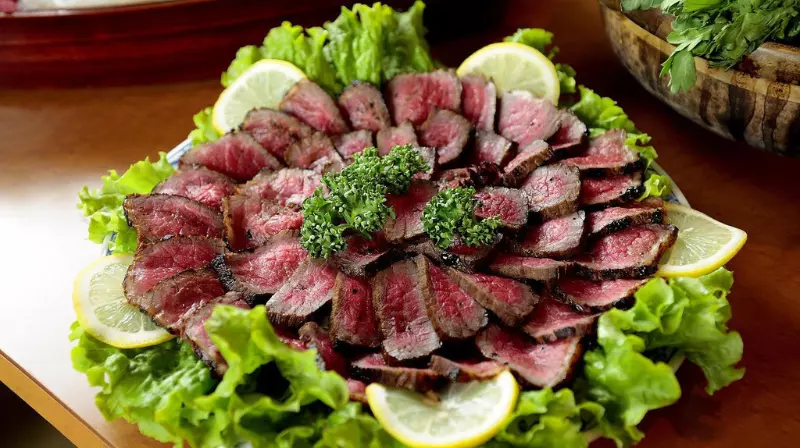 Fuji at Woc is a solid choice for both lunch and dinner. It's also one of the best Japanese restaurants in Quincy, Ma. Their menu includes Shrimp Tempura, Beef Tataki, Chicken Lettuce Wraps, Crispy Duck Mooshi and lot more.
After all, how could you go wrong with a sushi bar offering fresh, delicious rolls and an excellent hibachi grill featuring delightful Japanese entrées served by chefs who work magic with their spatulas? Don't forget to order some spring rolls; you won't regret it!
Top reviews: "Some of the best sushi in Quincy and the drinks are incredible. Everything is so fresh and delicious I would suggest making reservations" ~ Sarah E.
Address: 1420 Hancock St, Quincy, MA 02169, United States
#5) Rozafa Mediterranean Bistro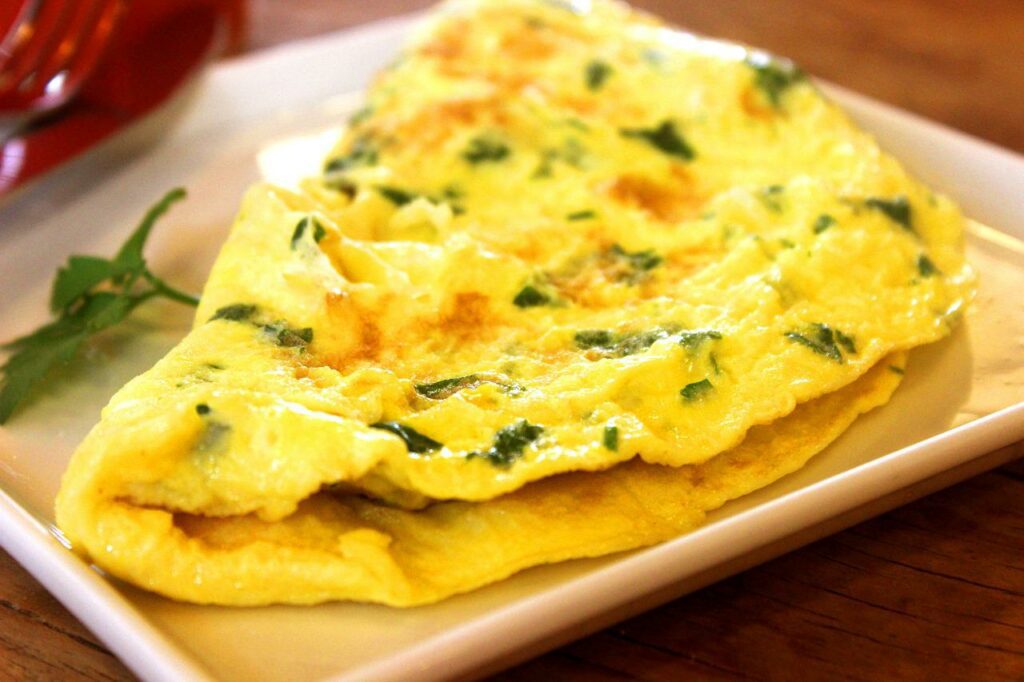 Great service, fair prices, delicious food, and a great wine selection makes Rozafa one of my favorite places to grab a bite to eat. Their menu includes, Egg Omelette, Sandwich, Beverages, Soup, salad, Pizza and lot more
So if you are looking for some good Mediterranean Fusion food with a bit of that special atmosphere, you can't go wrong here. Plus, they have live music on Friday nights! Be sure to check it out next time you're in town.
Top Reviews: "I love the food and ambience and some of the service people.  However the last two times the service was horrible. Long wait time, excuses from server etc." ~ Jim B.
Address: 1089 Hancock St, Quincy, MA 02169, United States
#6) Granite Street Cafe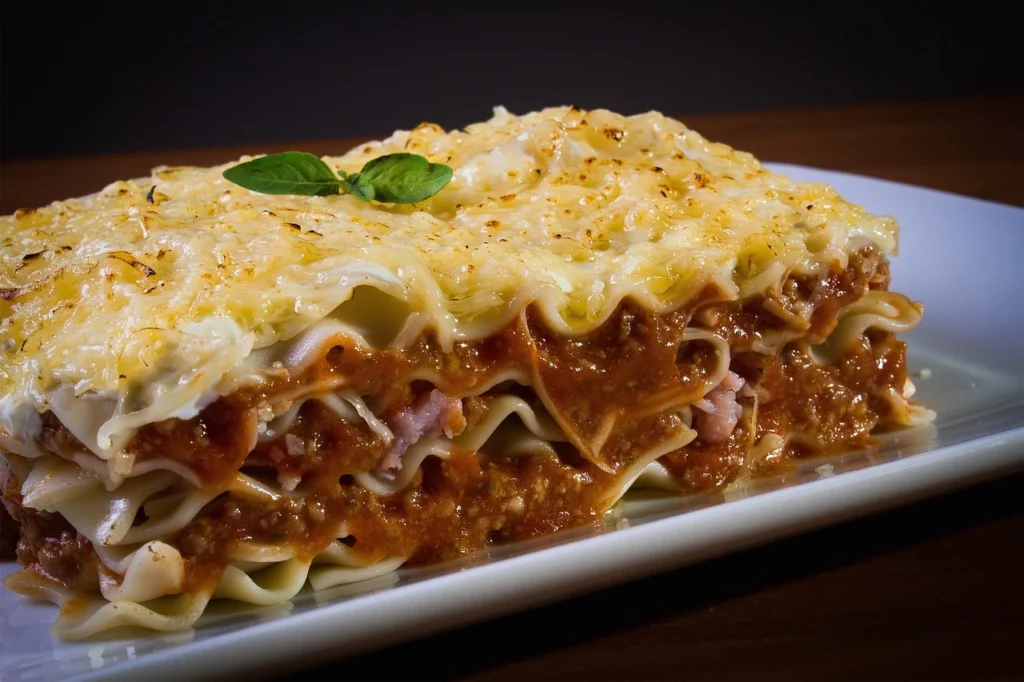 Granite Street Cafe is one of my favorite places to eat, and I'm sure you will love it too. It has a wonderful atmosphere, the food is delicious, and their desserts are out of control good.
One of my favorite things to get at Granite Street Cafe is their Greek salad with chicken breast. Yum! Another thing I like about Granite Street Cafe is that they have live music on some nights.
If you're looking for somewhere fun to go on a date or want to hang out with friends, then Granite Street Cafe should be your first choice. It has great service and an even better menu selection, so don't miss out on your chance to check it out! It's also one of the best Italian restaurants in Quincy, MA.
Top Reviews: "I live in Rockland and work in Weymouth and it wouldn't matter how far away I was, I would still make the drive to Quincy just for the full irish breakfast.  I spent some in England and got severely spoiled with the full english and so having this available makes me very happy.  Their full irish is amazing and so delicious.  Great food, great service and fast!  HIGHLY recommend!!!!" ~ Jen H.
Address: 378 Granite St, Quincy, MA 02169, United States
#7) Common Market Restaurants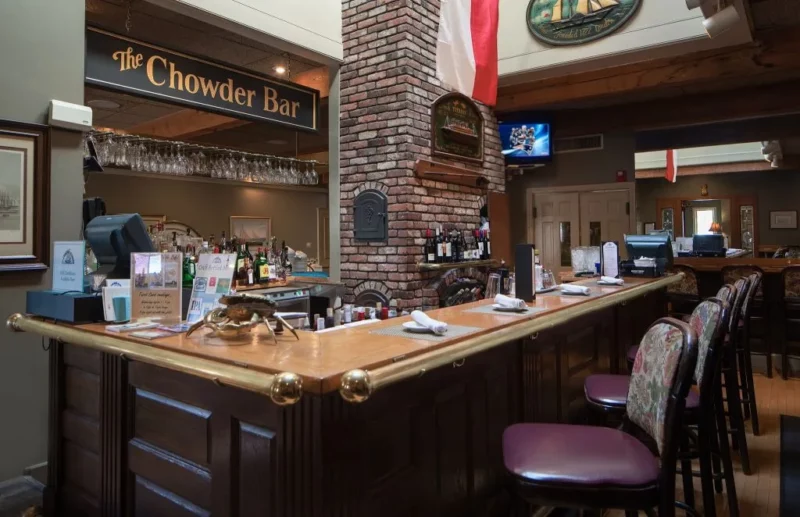 This quaint, locally owned restaurant chain is what you would call a hidden gem. However, you can't miss it, as its bright orange exterior makes it hard to overlook.
Common Market not only offers fine dining with wine and beer pairings; they also have a fantastic bar area with 17 craft beers on tap and a great selection of local brews. Their appetizers, sandwiches, and burgers are delicious, as well as their generous portions of pasta.
Top Reviews: "We had a confirmation dinner for our daughter at the common market. I cannot say enough wonderful things about our experience. From the first call to the last person to walk out the door we received top notch service. The food was absolutely delicious and everything was immaculate including the bathrooms. Thank you common market for a wonderful evening" ~ Shelly W.
Address: 97 Willard St, Quincy, MA 02169, United States
If you have been following up to this extent you would enjoy reading on the best restaurants in Ardmore Oklahoma, Gainesville and San Marcos.
#8) Cucina MIA Cafe & Deli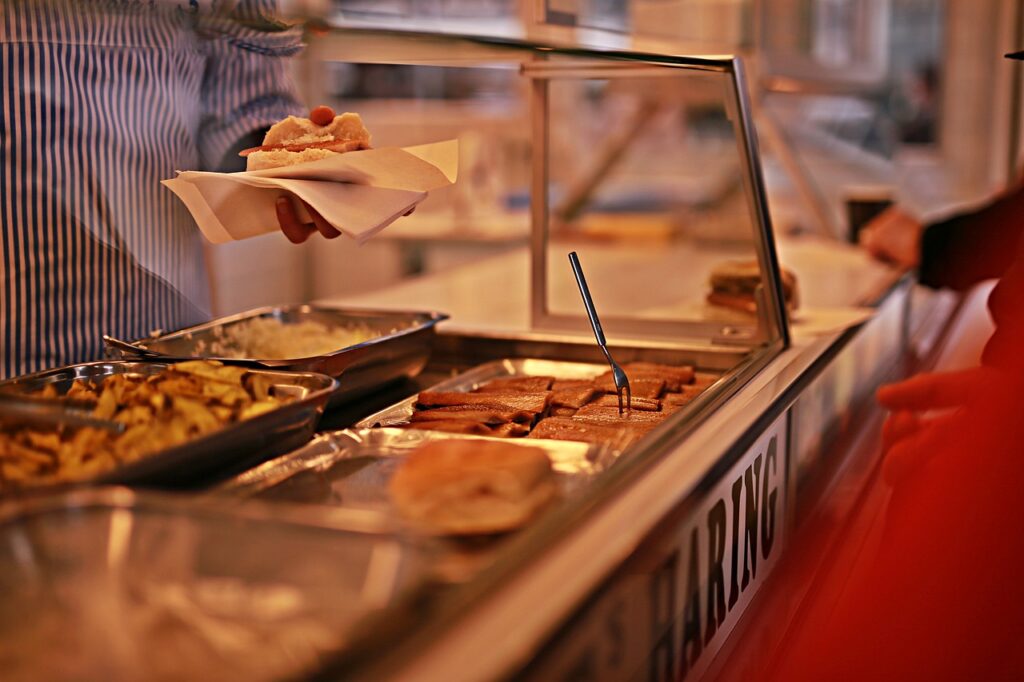 This family-owned restaurant serves up fantastic food with a traditional Italian flair. You can't go wrong at Cucina MIA Cafe & Deli, and whether you're stopping by for breakfast, lunch, or dinner, you can't go wrong at Cucina MIA Cafe & Deli. And don't forget to save room for dessert. Cucina MIA has some amazing desserts as well!
Some of our favorites include Italian sandwich, Omelets, cannoli and chicken. With friendly service and great food, it's no wonder that Cucina MIA is one of our favorite restaurants in Quincy. We recommend checking it out!
Top Reviews: "Got the antipasto salad and my friend got the Ruben. Both were large portions and at an affordable price and tasted great! Very community feel here, will be back!" ~ Priti K
Address: 94 Washington St, Quincy, MA 02169, United States
#9) Fusion Kitchen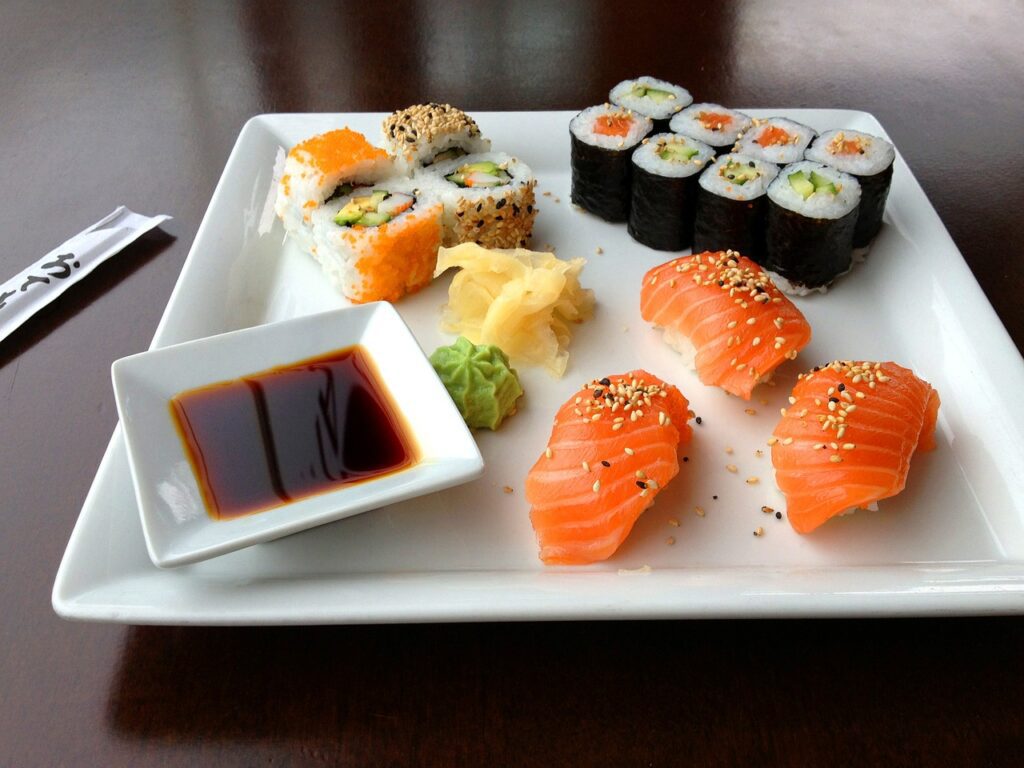 Fusion Kitchen is my favorite restaurant in Quincy! They offer amazing sushi and a long list of other delectable foods to choose from.
The restaurant offers delicious Chinese food like Pad Thai, Peking Ravioli, with an array of options for all palates. Try their chicken fried rice, steamed dumplings, or crab rangoon appetizers to introduce their food.
Top reviews: "I want to commend these guys on their service. I ordered DoorDash and the wrong items were delivered. they went out of their way to remake the food and personally re-deliver it to me.
Delicious and A++" ~ Evan F.
Address: 75 Franklin St, Quincy, MA 02169, United States
#10) Zef Cicchetti & Raw Bar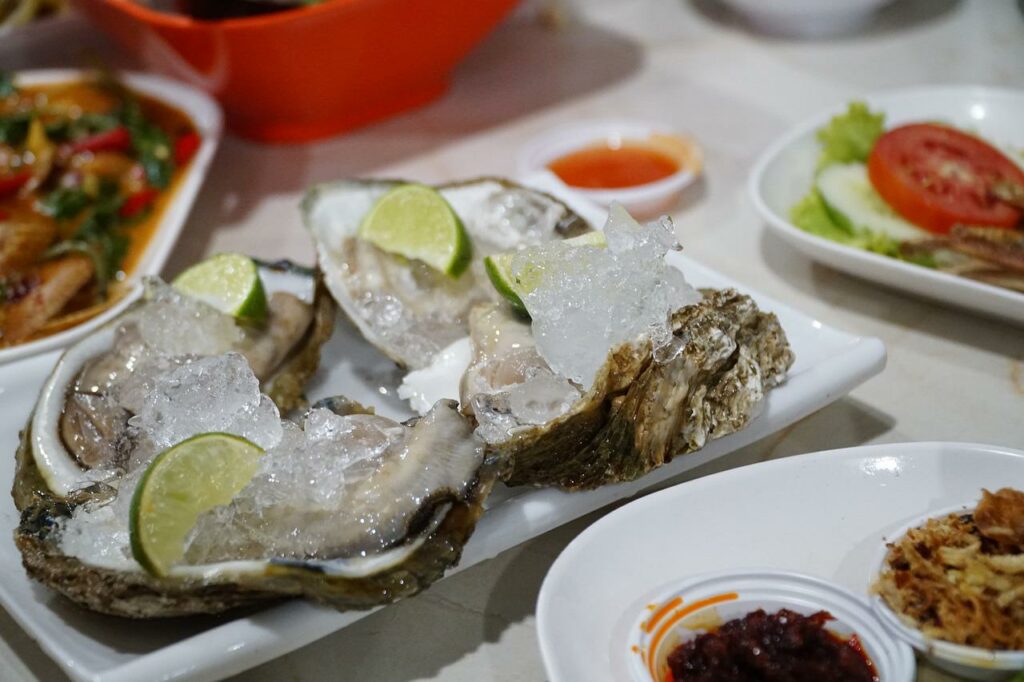 Zef Cicchetti & Raw Bar serves modern Italian food heavy on seafood, but there's plenty to love for those who aren't fans of shrimp and scallops. New York steak and rack of lamb are among a few meat dishes you can order.
There are plenty of options for pasta lovers with more than 20 pasta selections, including fettuccine with littleneck clams and squid ink linguine with garlic shrimp.
But when it comes to food that Zef is known for, you won't want to miss its grilled octopus carpaccio, or broiled calamari served over roasted potatoes. This is one of the best seafood restaurants in Quincy, MA.
Top Reviews: "This was my go to dollar oyster place. They have large fresh oysters. They used to do dollary oysters everyday except Saturday. Now they only do dollar oysters on Tuesday nights. Confirmed this schedule with the host. Time to find a new dollar oyster place!" ~ Shirley W.
Address: 1472 Hancock St, Quincy, MA 02169, United States
Enjoy your meal at Quincy Massachusetts
It's tough to eat healthy when you are on a tight budget. This list guides you to find affordable restaurants that will help you maintain your diet and enjoy some of your favorite foods.
While dining out can be expensive, following these tips can save money and allow you to make smart choices while you enjoy yourself. You don't have to sacrifice quality food just because you are trying to watch your finances or stay healthy; keep these tips in mind when eating out next time!
Thanks for reading about my favorite restaurants in Quincy, MA. I hope you visit some of them on your next trip to Quincy. It's a beautiful city that offers many things to do, especially with its historical sites, museums, and nearby attractions like Boston. Hope you come back soon!
Disclaimer: Vasttourist always strives for content accuracy. Since the time of publishing, travel-related information regarding pricing, schedules, and hours may have changed. Please see individual websites embedded in this post for the most current trip-planning information.

Unless otherwise stated, Vasttourist does not claim ownership of any images used on our blog site. The respectful owners of all visual content have copyright protection. We try to include links to the sources. If any images are your property and you do not want them to appear on our blog, don't hesitate to contact us; we will take them down immediately. We support properly crediting the original writer, artist, or photographer.