Top 15 Best Restaurants in Little Rock Arkansas that offers the Best Dining Services
Discover the best places to eat in Little Rock, whether you're looking for affordable and accessible fast food or a more upscale dining experience. These top-rated restaurants will make your next visit to Little Rock even more enjoyable.
When finding great restaurants, your best bet is to research beforehand so you know what to expect from each place before you even sit down. That's why we put together this list of the 15 best restaurants in Little Rock, Arkansas for foodies, so you can ensure that the next time you dine out, you get the most delicious meal possible.
In this blog, we list the best restaurants in Little Rock. Whether you're visiting from out of town or live here and want to try something new, these spots will not disappoint.
From breakfast spots to vegetarian-friendly restaurants, find all the information you need about the eateries worth a trip to Little Rock. You can also check out the best things to do in Little Rock, Arkansas.
Top 15 Best Restaurants in Little Rock Arkansas
#1. Eat My Catfish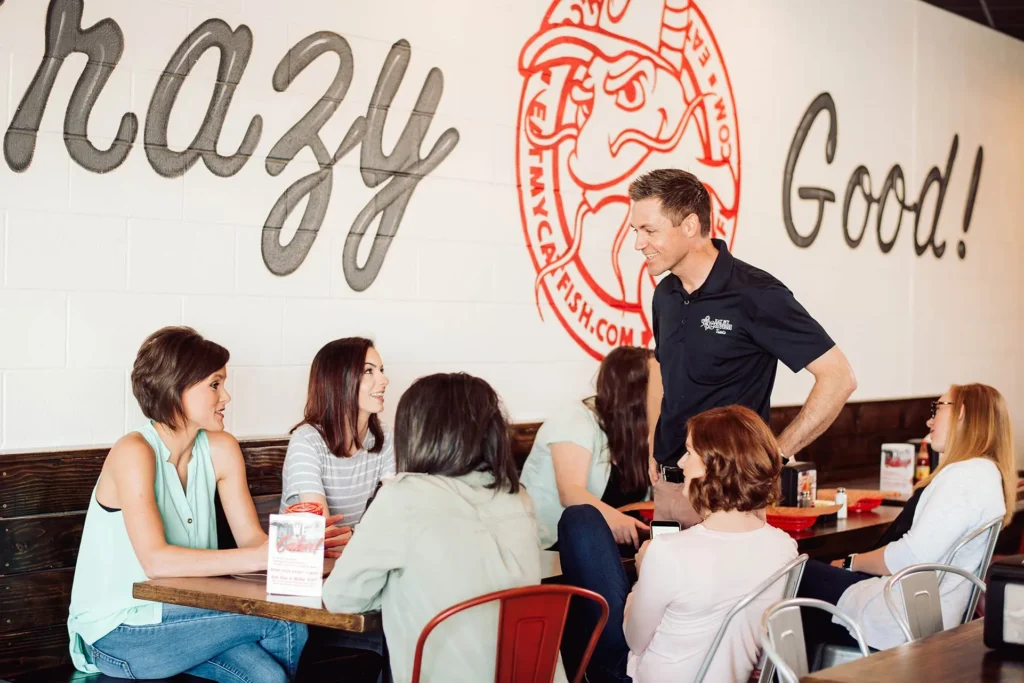 Eat My Catfish is a nice seafood restaurant in Little Rock that serves tantalizing seafood dishes, from their specialty meal, catfish, to crab, shrimp, and amazing seafood combos. They also serve delicious chicken dishes, blackened Cajun combos, and a great selection of desserts.
Their service option includes dine-in, outdoor seating, curbside, and takeaway with no contact delivery. Their service is generally fast and efficient, focusing on attaining customer satisfaction. While using their indoor seating, you'd enjoy a relaxing and cozy atmosphere as you dine in a casual style.
The place is always lively and sometimes loud. It's a great place for group dining and casual solo dining. The place looks trendy, so you can come in for date night.
In addition to lunch and dinner dining options, it also offers catering services for casual and special events. Regular services such as waiter service, free wifi, private parking lot, TV, and credit card payment are available. Special provisions such as wheelchair accessibility, vegetarian options, and the kid's menu are available.
Address: 10301 N Rodney Parham Rd Suite A-4, Little Rock, AR 72227, United States
#2. YaYas, Euro Bistro in Little Rock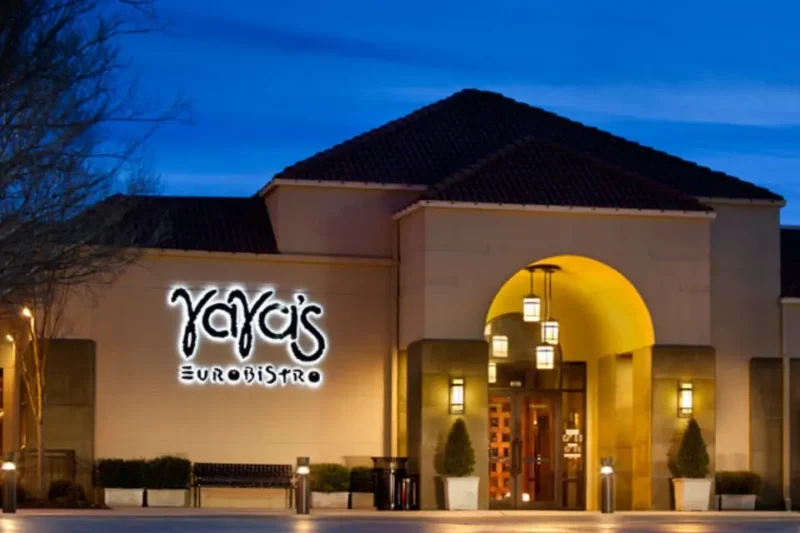 Speak of an elevated dining experience in Little Rock, and I'd recommend YaYas Euro Bistro. This upmarket restaurant and bar offer guests an eclectic, sophisticated dining experience. The place beams with an attractive dining setting with a whimsical vibe.
Everything is so fanciful and elegant, from the wood décor to the well-lit environment, the shiny bar on site, and the seat arrangement.
YaYas Euro Bistro is not just a fancy restaurant, they offer value in terms of food, and their service is rated high class. They offer a menu that cuts across American, French, and Italian and greets culinary traditions.
The name YaYas, which means Grandmother, complies with their food being prepared home-style, with quality, natural ingredients. You'd enjoy delicious pasta, hand-tossed oak-fired pizza, fresh seafood, innovative meat entrees, vegetarian plates, and many tantalizing fusion plates.
It's ideal for romantic meetings, official meetings, and casual hangouts. This restaurant should be on your must-visit list, and you have to confirm the warm atmosphere, amazing food, and excellent service here in YaYas Euro Bistro.
Address: 17711 Chenal Pkwy, Little Rock, AR 72223, United States
#3. Buenos Aires Grill and Café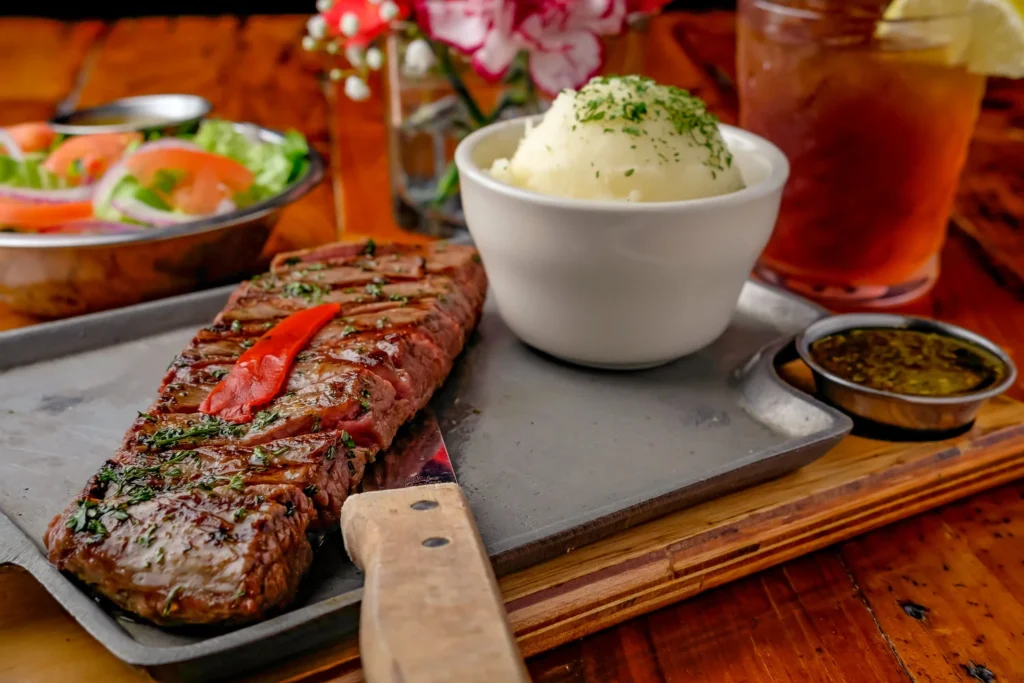 If you are familiar with Argentinian cuisine in Little Rock, Arkansas, you'd love Buenos Aires Grill and Café. But if you are unfamiliar with Argentinian cuisine, you don't have to worry, and you'll still enjoy a great time in Buenos Aires.
The restaurant is a family-owned and operated restaurant that offers the best of authentic Argentinian cuisines, including grilled Argentinean meats, empanadas, sandwiches, salads, and other main entrances.
Whether you are visiting for dinner or lunch, you'd get to enjoy authentic home-cooked meals and a warm and relaxing atmosphere.
You can choose to dine in or use the outdoor seating facility; if not, you can go for takeaway service. Whichever way, Buenos Aires Grille, and Café is a must-eat!
Address: 614 President Clinton Ave a, Little Rock, AR 72201, United States
You may love to check out the best restaurants in Chesterfield, Missouri, Colville, Washington, Artesia, NM, and Restaurants in Ashland, KY.
#4. Samantha's Tap Room and Wood Grille
The excitement is never ending at Samantha's Tap Rome and Wood Grille. And when we speak of excitement, we talk of an exciting dining experience.
Samantha's Tap Room and Wood Grille feature a bar and grill where you can enjoy contemporary American cuisine and a variety of wines and beers.
When drafting, you must visit restaurants in Little Rock, Arkansas. Do not hesitate to add this restaurant there, as missing the fun and great food here is something you do not want to do. They offer small plates, healthy options, and late-night food.
It's a great place to come by for lunch and dinner, especially dinner. Some of their popular dishes include lamb chops, chocolate sacks, key lime pie, chopped salmon salad, and grouper tacos.
Of course, these are not all there is; their menu is filled with delicious dishes, especially their grilled items, help yourself with your preferred dish, and you won't regret it.
There's more than just great food, a great selection of drinks. Samantha's Tap Room and Wood Grille offer a wide variety of wine and beer on tap and a delicious selection of their signature cocktail. The service here is great, and everything is kept casual and trendy. The environment is nice, the prices fair enough ad the staffs are professional.
Address: 322 Main St, Little Rock, AR 72201, United States
#5. Petit and Keet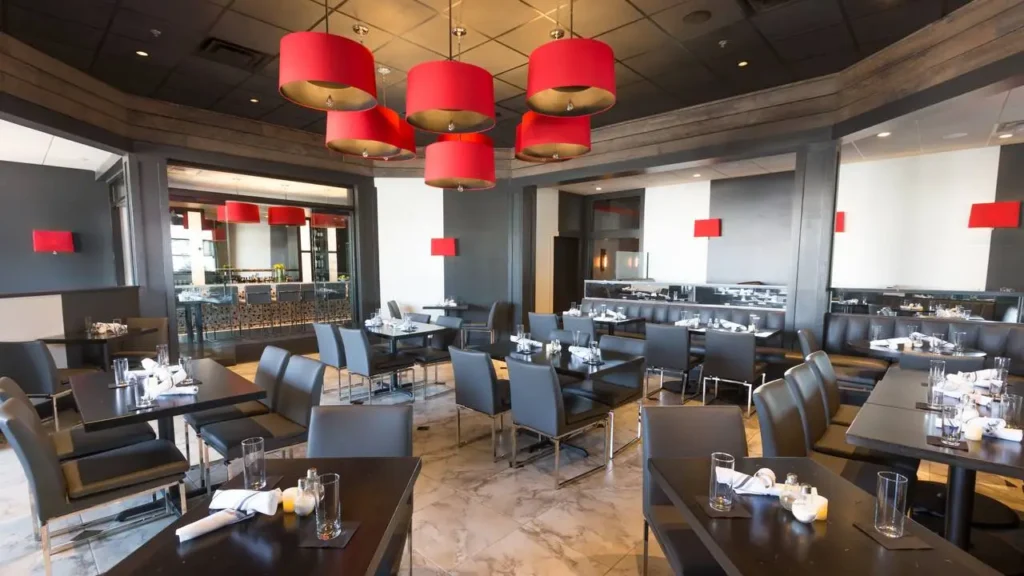 If you are looking forward to dining at a unique restaurant in Little Rock that is a popular spot for a classic cocktail with a great wine list, then Petit and Keet is the place for you.
This restaurant features a fancy eatery and a large bar, serving refined American cuisines and exotic drinks. The place has a bright and stylish dining space with fancy outdoor seating. It's one of those amazing restaurants on the critic's list, and they sure live up to the praise.
They mainly serve dinner plates and are more popular for solo than group dining. But it's a great place for group dining and special dinner.
Their servings include burgers, bbq plates, seafood, soups, vegetarian plates, and other American cuisines. The popular dishes include steak, key lime pie, cherry limeade, filet mignon, miso salmon, braised pork cheeks, and sourdough.
They have five stars for excellent service, quality food, and a great environment.
Address: 1620 Market St, Little Rock, AR 72211, United States
#6. Bruno's Little Italy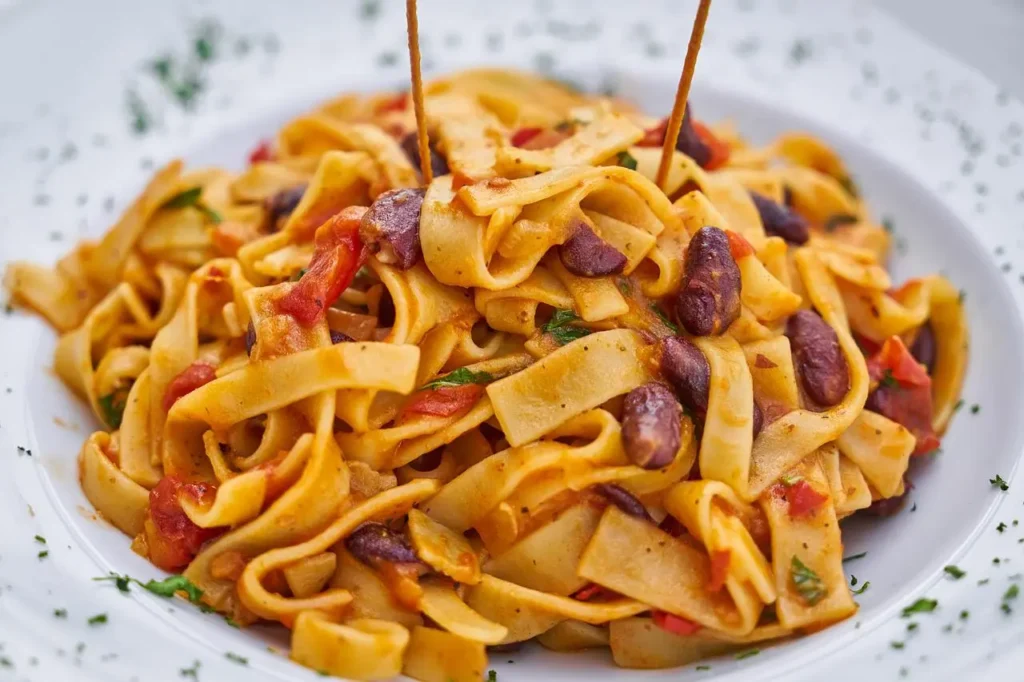 Bruno's Little Italy is a must-visit. The interior alone is attractive, and their tasty dishes will leave you coming back for more. Bruno's Little Italy is a stylish, family-owned restaurant and one of the best Italian restaurants in Little Rock.
They offer comfy dining seating and authentic Italian meals prepared in home style. One thing about Bruno's Little Italy is that it gives visitor's a homely vibe. Their menu includes classic Italian dishes and Bruno's specialty cuisines.
They also offer appetizers and desserts. Vegetarian options and other healthy options are also readily available. Some popular dishes you should try include Manicotti, Spaghetti Carbonara, and Chicken Vincenzo.
You could also try out other dishes. Their menu is a handful of amazing dishes. Outdoor seating, takeaway, and curbside pickup are available.
Address: 310 Main St #101, Little Rock, AR 72201, United States
#7. Three Fold Noodles plus Dumping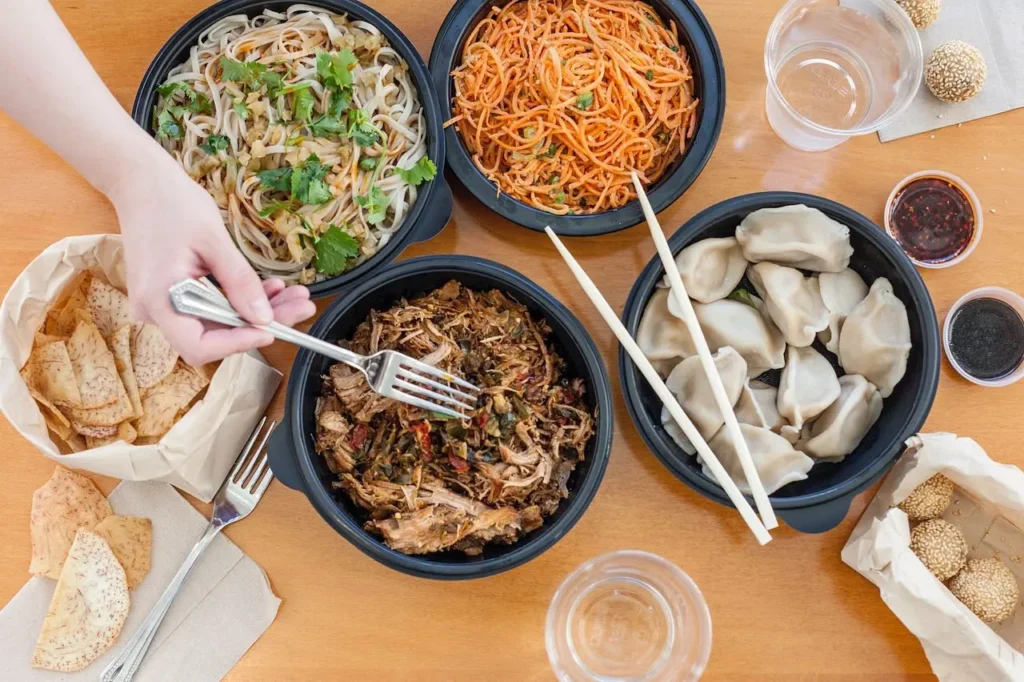 One of the best Chinese restaurants in Little Rock, Three Fold Noodles, offers the best noodle dishes, dumplings, and steamed buns in a cool dining space.
They focus on providing customers with diverse flavors, from their robust noodles to handmade dumplings, offering guests the traditional Chinese culinary experience. Their dishes are made with high-quality ingredients and quality farm produces.
The dishes are prepared using Chinese ingredients and freshly made dumplings and sauces. The restaurant offers fresh food at an affordable rate and in a relaxed environment. The place is common amongst groups, tourists, and university students, and it is LGBTQ friendly.
Address: 611 S Main St, Little Rock, AR 72201, United States
#8. One Eleven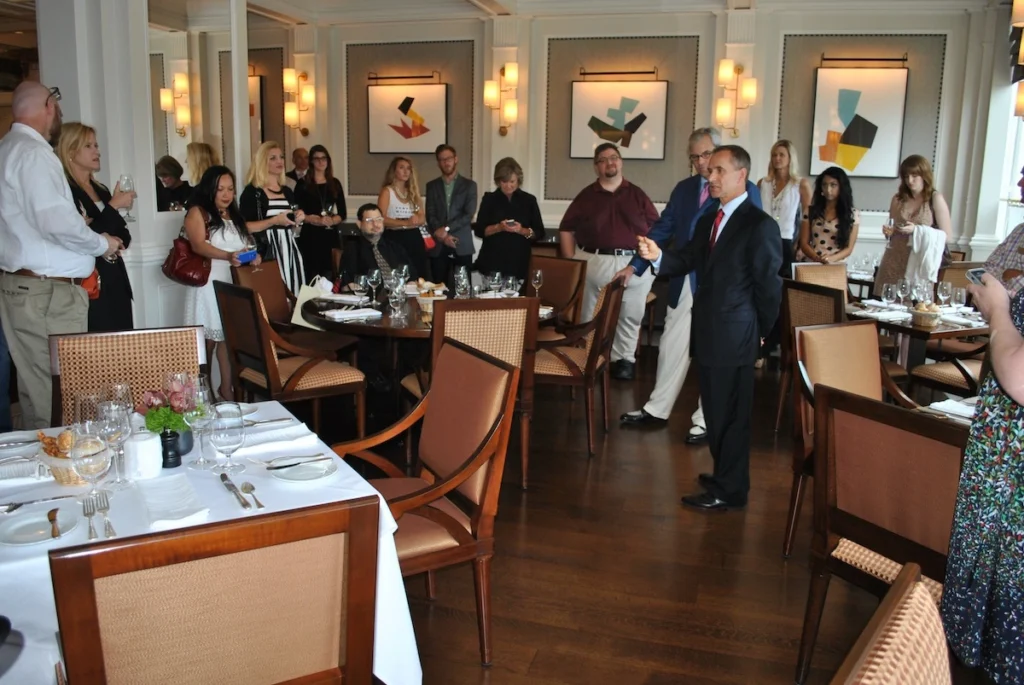 One Eleven is a fine dining restaurant that offers French-inspired and American plates in formal dining seating. This upmarket restaurant is one of those amazing restaurants on the critics' list, and they are certainly the best around town.
They offer many healthy options, comfort foods, and vegetarian options for breakfast, lunch, and brunch. Their dishes are meticulously prepared with fresh and quality ingredients. The restaurant also features a bar on site, where they serve a variety of wines, cocktails, and beers.
They have an impressive, highly curated wine list, from fortified wines to dessert wines and other international brews. The place is classy a date-worthy.
It's also a great place for special and formal meetings. Their service is impressive, and they serve quality food. Reservations are accepted and are highly advised, especially for dinner nights.
Address: 111 W Markham St, Little Rock, AR 72201, United States
You don't want to miss out on the best restaurants in Alexandria Bay, NY, Starkville, Mississippi, Eagan, MN, and Hurricane Utah.
#9. Allsopp and Chapple Restaurant plus Bar
Allsopp and Chapple's restaurant features a modern bistro interior with an elevated menu featuring classic American fare and handcrafted cocktails.
This restaurant is considered to have one of the most beautiful buildings in Little Rock. And you'd find the atmosphere quite pleasing and delightful. They offer quality food prepared in contemporary American style. They serve seafood, grilled plates, soups, salads, lasagna, desserts, meat entrees, and other American fares.
Their service is generally concerned with achieving customer satisfaction and ensuring customers have a relaxing dining experience.
Other offerings include an excellent wine list, a great beer selection, great cocktails, dessert, spirits, vegetarian options, and happy-hour food.
Address: 311 Main St, Little Rock, AR 72201, United States
#10. Copper Grill
Copper Grill is an American restaurant with a warm and gorgeous bistro, serving southern-inspired American dishes alongside a long list of wines.
Their dining options cover lunch and dinner and offer grilled items, seafood, flatbreads, burgers, hamburgers, snacks, vegetable treats, and special treats. Some of the favorite cuisines are shrimp and grits, white chocolate bread pudding, signature sweet hot burgers, and lots more.
Their drinks include beer, wine, spirits, cocktails, and coffee. It's a great place for a casual hangout and ideal for a group hangout. The popular crowds are tourists and groups, and the place is LGBTQ friendly. Reservation is highly recommended.
Address: 300 E 3rd St # 101, Little Rock, AR 72201, United States
#11. Table 28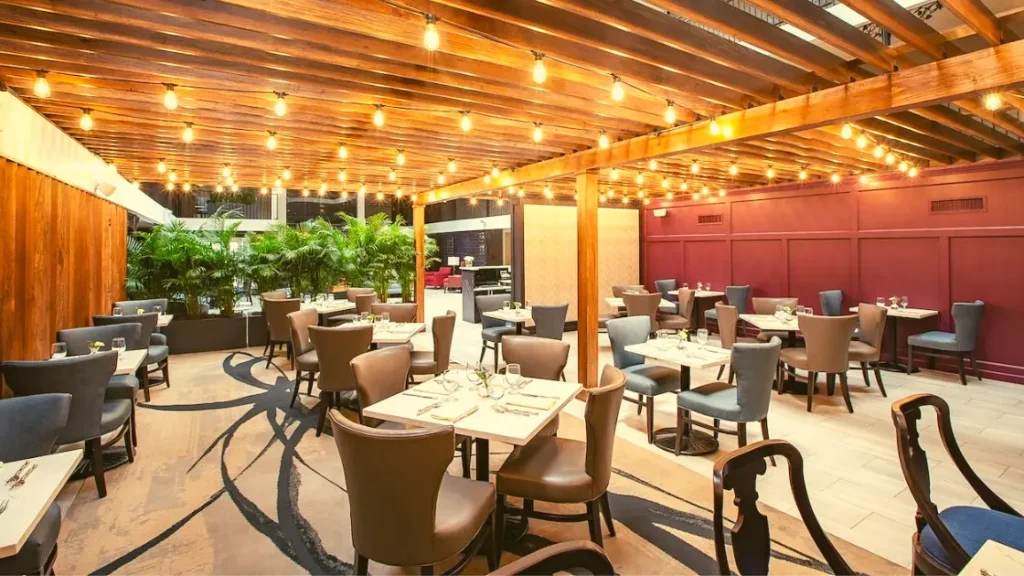 Another great fine dining restaurant in Little Rock is Table 28. This restaurant offers a high-class dining space, where they serve modern American cuisine with a twist. They boast of dishes prepared with locally-grown organic produce from local Arkansas farmers.
Their ingredients are of high quality, making their food delicious while maintaining an authentic taste. The food is prepared by renowned Chef Rains, who showcases his skills in his tantalizing American dishes with a southern flair.
They offer outdoor seating and a bar on site where they serve a fine collection of wine, spirits, cocktails, and beer. Special diets such as vegetarian, gluten-free, and vegan options are also available.
Address: 1501 Merrill Dr, Little Rock, AR 72211, United States
#12. Arthur's Prime Steakhouse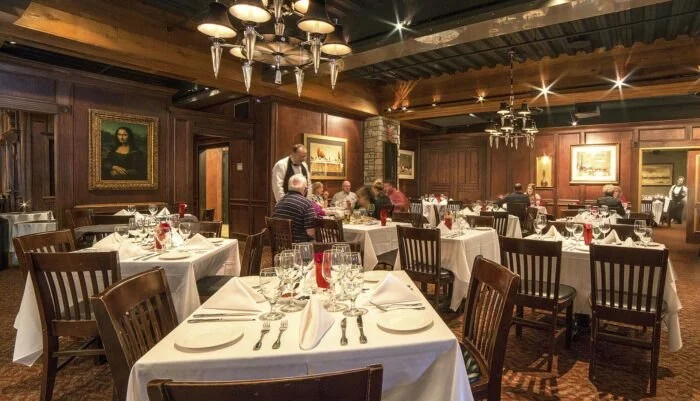 Looking for a good steakhouse to enjoy a yummy and quality steak? Then it would help if you visited Arthur's Prime steakhouse.
The restaurant features a high-end steakhouse, serving dry-aged beef, Japanese Kobe, Kobe-style Australian wagyu beef, vegetable treats, and soups.
Their popular meals include wagyu tomahawk steak with lobster tail, Bone-in veal chop, Arthur's filet Migon, and sea bass. IN Arthurs Prime Steakhouse, you'd enjoy prime natural beef, authentic Japanese Kobe, and other delicious meals.
If you are into wines, this restaurant might as well become your favorite, as they serve an extensive wine selection. Drinks such as cocktails are also available. Their service is top-notch and so organized. They offer waiter service, table service, and exclusive dining.
Address: 16100 Chenal Pkwy, Little Rock, AR 72223, United States
Also, check The 10 Best Restaurants In Tifton, GA (Georgia)
#13. Kemuri Restaurant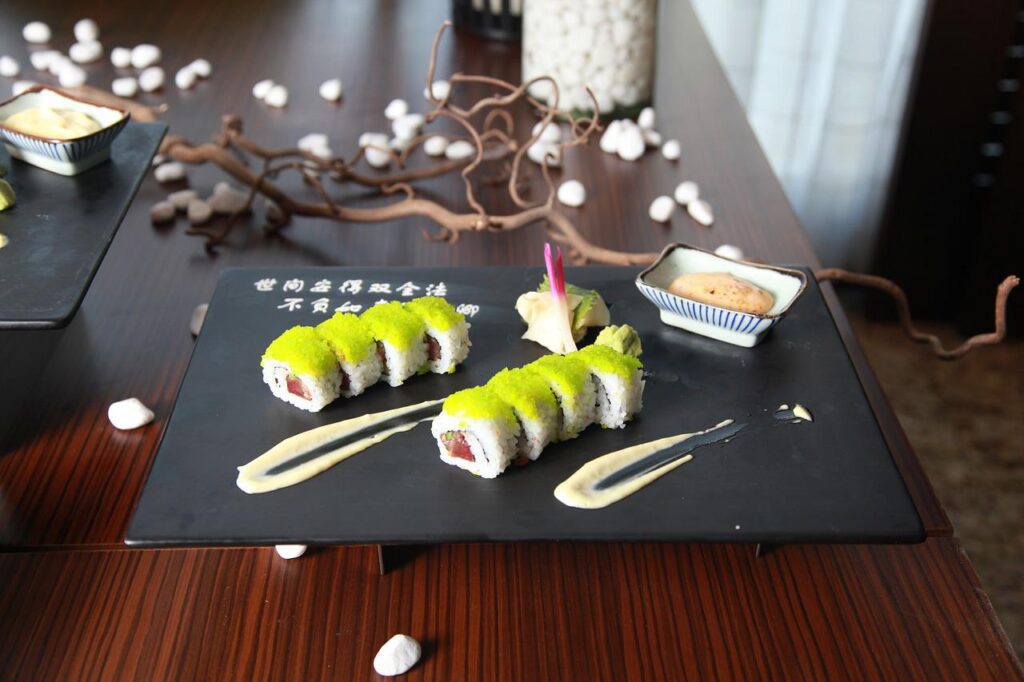 Kemuri restaurant is one of the most sought-after Japanese restaurants in Little Rock. They do not just offer amazing sushi but also unique and flavourful dishes that make it a little like Japan in Little Rock.
They serve the tastiest and juiciest seafood and smoked meat around town, alongside other delicious Asian cuisines. Regarding authenticity and flavor, Kemuri is at the top of its game.
From delectable dishes to unique recipes, new and tasty grilling methods, and sauces, Kemuri offers a whole new dining experience and more. Their dining options cover lunch, dinner, and brunch, and they offer dine-in, outdoor seating, takeouts, and private dining.
When it comes to seafood, you'd be exposed to a wide selection of unconventional recipes, and their sushi gives you yet another delicious experience. Kemuri will satisfy your taste buds and grant you the dining treat you yearn for.
The atmosphere alone gives a sophisticated ambiance. The place makes a great pick for romantic dates and special meetings with its classy look. Foods are served fresh and delicious. You must experience this highly exclusive dining service at Kemuri restaurant.
Address: 2601 Kavanaugh Blvd, Little Rock, AR 72205, United States
#14. Brave New Restaurant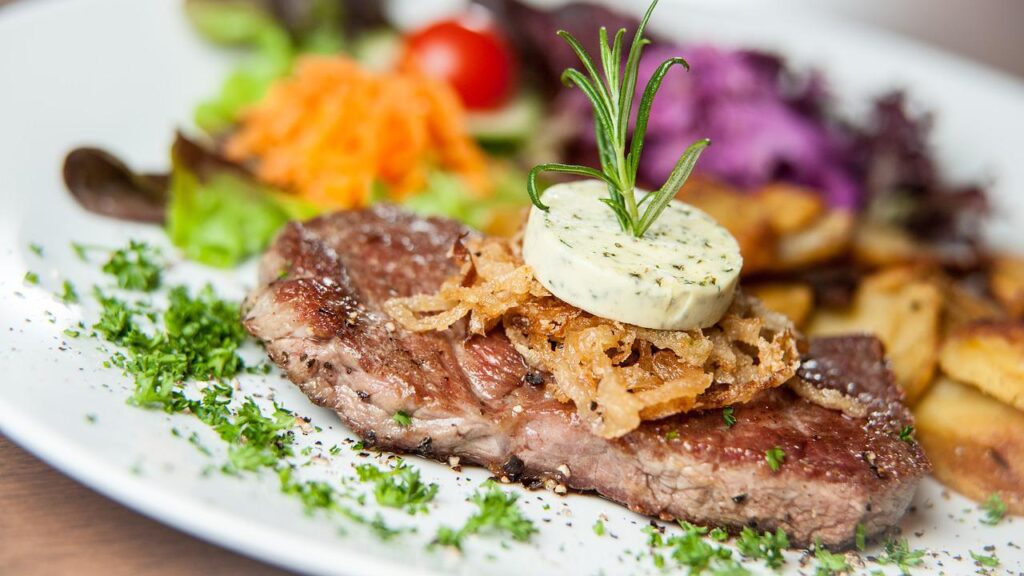 Are you looking for a classy, upscale restaurant where you can enjoy a satisfactory dining experience? Look no further, as Brave New Restaurant is the restaurant you desire. Brave New Restaurant boasts great food, excellent service, and a classy environment.
They offer nothing short of delicious and flavourful food prepared with quality ingredients and locally sourced farm produce. They provide first with a casual and warm environment where they can feel at home while savoring a delicious dish.
They specialize in offering contemporary American cuisines as their dishes grilled items, seafood, salads, sandwiches, etc. Their steak is something you wouldn't want to miss. They come out juicy and delicious! The restaurant features a full bar, where they serve beer, wine, and exotic cocktails.
They also serve a fine collection of wines, ranging from red wine to white wines. In addition to great service, Brave new restaurant guesses that views and the best servers. The food is consistently fresh, and they prepare their dishes with quality ingredients.
Special diets such as gluten-free, vegetarian, and vegan options are also available. Other accessible features include takeout, outdoor seating, street, and private parking, table service, free wifi, private dining, and credit card payment.
Address: 2300 Cottondale Ln #105, Little Rock, AR 72202, United States
#15. The Pantry Restaurant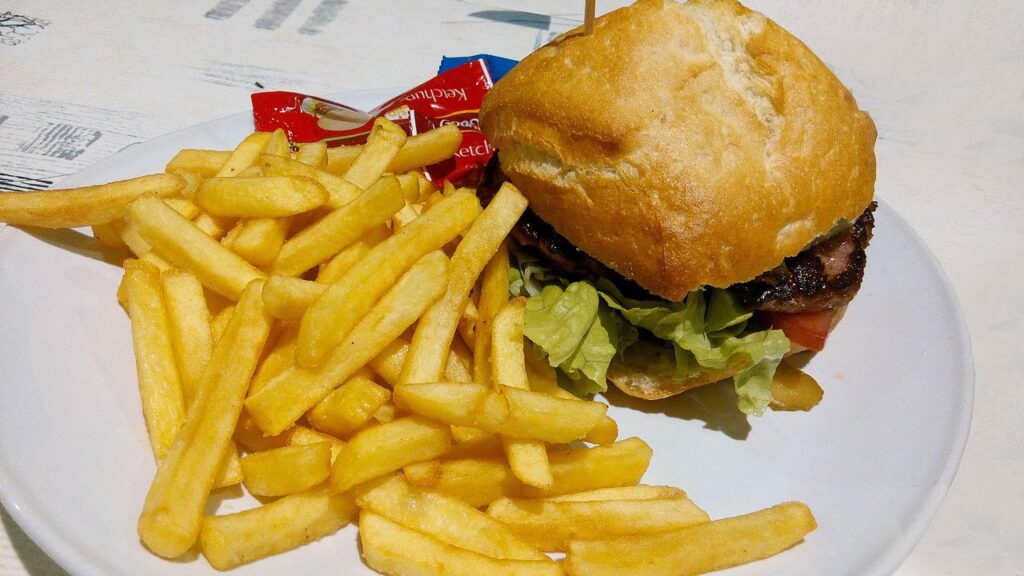 Another great restaurant in Little Rock is the Pantry restaurant. This restaurant has an impressive 4.7 rating, and they are truly worth the rating. I'd recommend this restaurant anytime, any day.
The place features a warm, stylish eatery where they serve a variety of European cuisines, including Czech and German classics, burgers, flatbreads, and sandwiches. The pantry restaurant offers visitors a relaxing dining experience in a simple yet classy dining space.
They offer only lunch and dinner with a menu offering flatbreads, nibbles, salads, pantry burgers, housemade sausages, and gluten-free and vegetarian plates. If you are looking forward to enjoying an amazing cocktail journey, then the pantry restaurant and you.
Their cocktail menu is a whole new experience. You'd also be impressed by their wine collection. Beer is also available in both domestic and international brews. The atmosphere at the pantry restaurant is romantic and cozy, and the dining setting is informal yet classy.
They serve a lot of healthy yet delicious options. Service options include outdoor seating, dine-in, takeaway, and curbside pickup. They accept reservations, so they do well to make reservations, especially for dinner.
Address: 11401 N Rodney Parham Rd, Little Rock, AR 72212, United States
Enjoy your meal at Little Rock Arkansas
Restaurants in Little Rock, Arkansas, offer guests an upmarket dining experience. When it comes to classy and stylish restaurants, Little Rock is the place to go.
While we've narrowed down your long list of restaurants in Little Rock to the 15 best restaurants, we are sure you'd be able to find the restaurant that fits your preference.
Do well to plan your visit and make reservations where necessary. Enjoy your dining experience in Little Rock.
Disclaimer: Vasttourist always strives for content accuracy. Since the time of publishing, travel-related information regarding pricing, schedules, and hours may have changed. Please see individual websites embedded in this post for the most current trip-planning information.

Unless otherwise stated, Vasttourist does not claim ownership of any images used on our blog site. The respectful owners of all visual content have copyright protection. We try to include links to the sources. If any images are your property and you do not want them to appear on our blog, don't hesitate to contact us; we will take them down immediately. We support properly crediting the original writer, artist, or photographer.