Top 15 Best Restaurants In Dodge City KS (Kansas)
Thinking about visiting a new city and want to find the best restaurants in town? All you need is a list of the top restaurants in Dodge City, KS. This list will include 15 of the best restaurant options for your trip!
Dodge City is renowned for being at the center of the Wild West. It was once a hub of crime and gambling. The community abandoned its gun-toting cowboys, Mexican bullfighters, and brothel owners around ten years after its official foundation in 1872 and transformed into a tranquil Kansas hamlet.
Despite this, it has kept up one of its major industries, cattle ranching, and most importantly Top, notch restaurants that won't disappoint.
You don't have to go far in Kansas to find fantastic restaurants that provide mouthwatering cuisines. When it comes to Kansas, everyone knows there is no place like home.
So if you're in the mood for a dish that would make you think of home or your mother's dishes, you may get it here. Kansas may also satiate your appetite if a gourmet meal is more of your style.
Here are 15 excellent restaurant options for your next visit to Dodge City, especially for steak lovers.
What are the Best Restaurants In Dodge City KS?
#1. Central Station Bar & Grill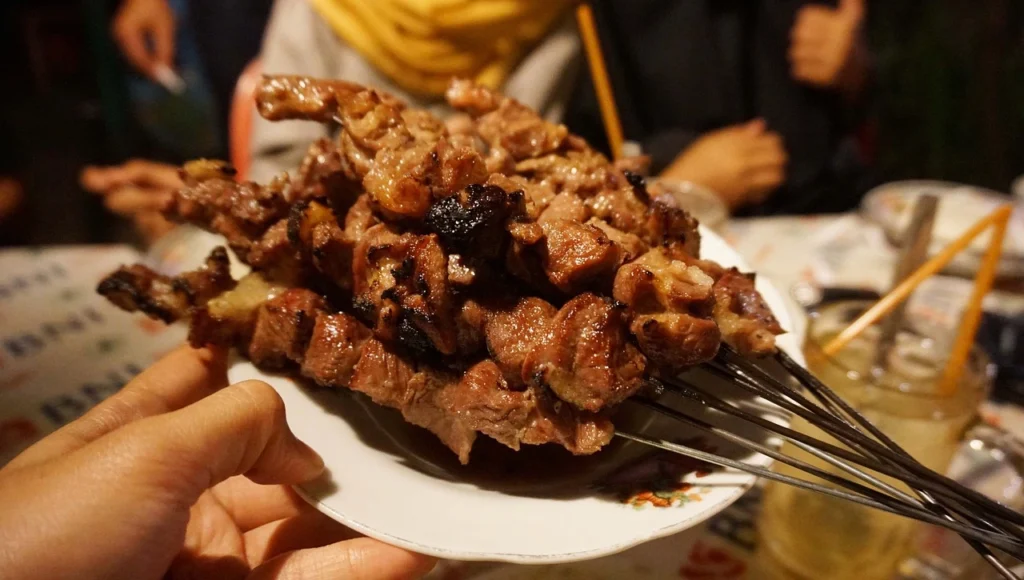 Central Station bar & grill is one of Dodge City's most popular and sought-after restaurants. For a swift combination of cuisine and amusement, check out one of Central Station's three distinctive locations.
Enjoy a wonderful supper at the welcoming full-service restaurant and bar, catch a game in the buzzing sports bar, or hit the dance floor on a Friday or Saturday night.
A historic train dining car is available for dining at the restaurant with a railroad motif, and the mesquite barbecue produces delicious meals.
I will recommend this as one of the best restaurants in Dodge City. It was also nominated for "Best Steaks" by Reader's Choice Awards for six years in a row!
Address: 207 E Wyatt Earp Blvd, Dodge City, KS 67801, United States
#2. Prime on the nine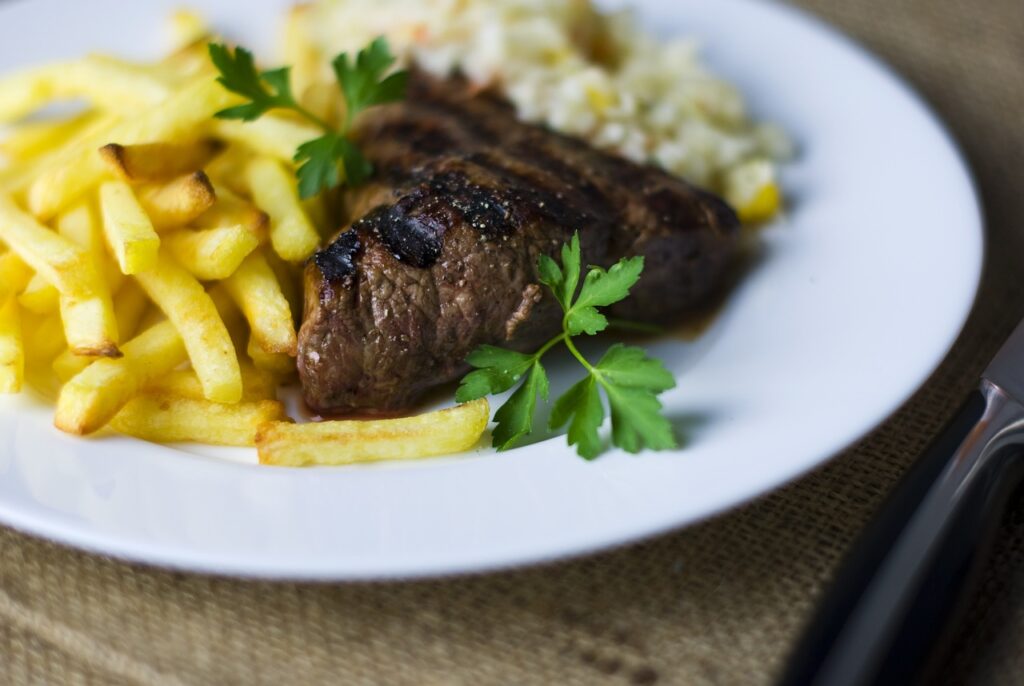 Located at the Mariah Hills golf course, Prime on the Nine is one of the best steakhouses in Dodge City, Kansas. It serves only hand-cut steaks and regional beef. The eatery is also known for its enormous chicken fried steaks covered in jalapeo cream gravy.
There is floor to ceiling windows in the setting that faces out onto the Mariah Hills golf course. Their cuisine is that of classic dishes with a contemporary touch from Chef Ryan Emery.
There are 100 seats at Prime on the Nine, and a qualified standby staff is always available to assist you.
They take pleasure in providing excellent meals and the standard of service you expect. The restaurant has a full-service bar and accepts reservations. Seafood, steaks, and other dishes on the menu are sure to satisfy any appetite.
Address: 1800 Matt Down Ln, Dodge City, KS 67801, United States
#3. Dodge House Hotel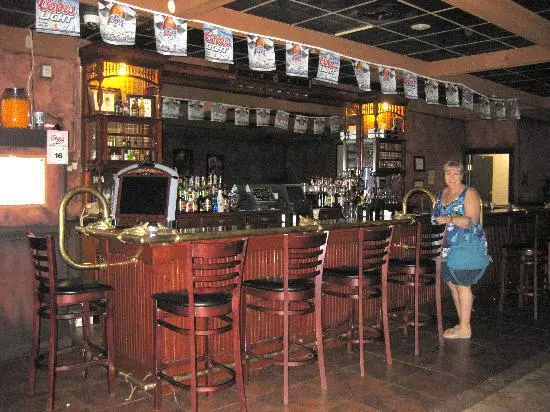 Dodge House Hotel is one of the best places to eat in Dodge City, Kansas. Featuring a white tablecloth dining experience in a saloon-style restaurant appropriate for the cowboy capital. The hotel restaurant serves traditional American cuisine at a discount.
Try the brisket sandwich or one of the delicious, 21-day-aged steaks. This elegant restaurant can be your quiet retreat for the evening, thanks to the welcoming staff. A hot breakfast buffet is offered to hotel guests every morning.
Address: 2408 W Wyatt Earp Blvd, Dodge City, KS 67801, United States
#4. Kate's Bar & Grill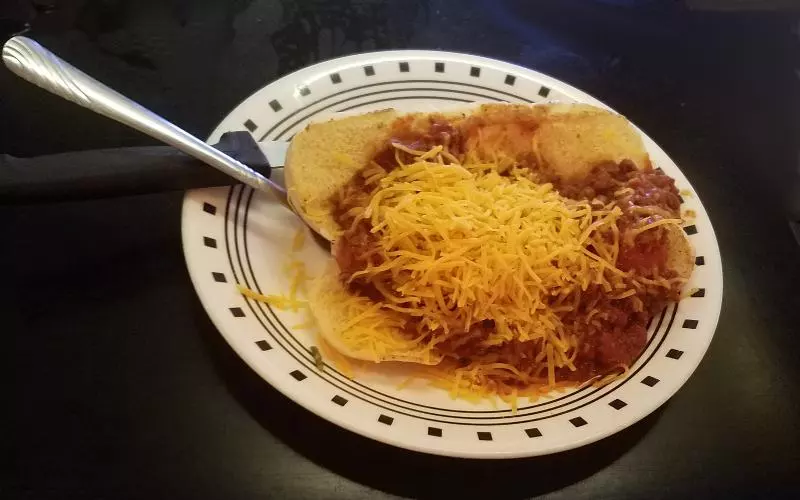 Although it appears inconspicuous from the outside, Kate's is precisely what you would expect to find in Dodge City. This is most definitely another amazing restaurant in Dodge City.
A straightforward diner with tasty home cuisine, chilled beer, and amiable service. Locals and passing tourists both like visiting the pub and grill.
Once inside Kate's, savor a leisurely lunch with friendly neighbors and employees who treat your table like a family. It also has the best burgers in the city, and Kate's is renowned for its mouthwatering burritos and tacos.
Address: 305 E Trail St, Dodge City, KS 67801, United States
Check out our lists of the best restaurants in Fayetteville (North Carolina), Bangor Maine, and Gainesville Florida.
#5. Casey's Cowtown Club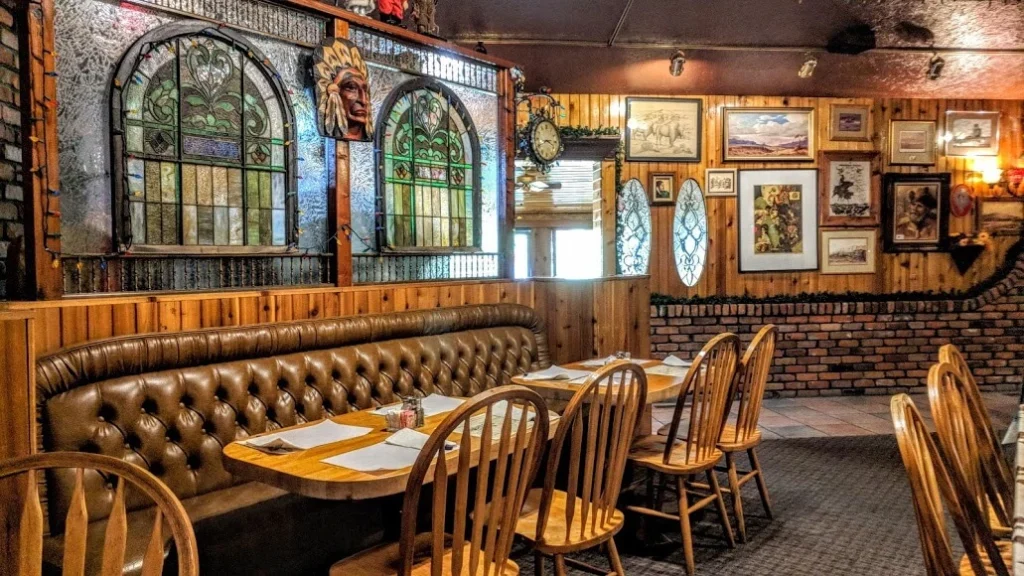 Since it opened in 1996, Mike Casey's neighborhood restaurant has become famous as Dodge City's best place to get a superb steak. The restaurant's specialties are locally produced Kansas beef steaks and other traditional American fares.
The steaks at this restaurant are a tribute to the cattle ranchers of Kansas, which lead the nation in the production of beef. You'll be immediately transported to the days of the Old West by the style of the retro diner.
Check out the Santa Fe steak, which is composed of lean ground beef and is covered with melted cheese and sautéed vegetables, or the Dodge City Strip, produced from meat farmed and prepared in Dodge City.
Address: 503 E Trail St, Dodge City, KS 67801, United States
#6. Sarocha's Thai Restaurant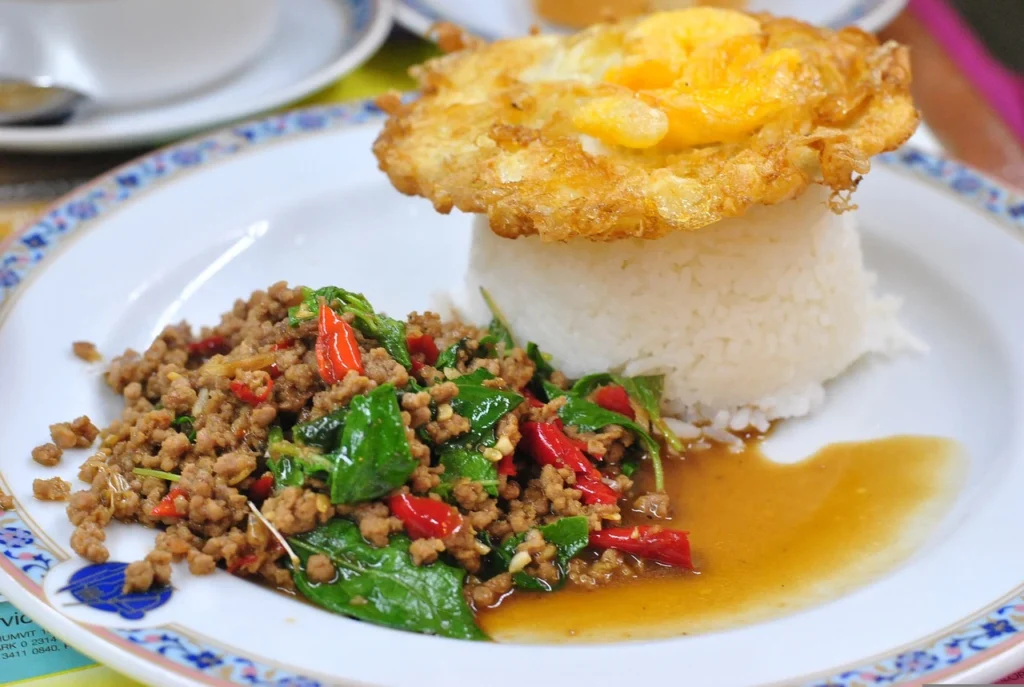 The restaurant opened in 2006, and This is a chill restaurant where the staff prepares exquisite, authentic Thai food. Try some expertly prepared meals, such as hot and sour soup or spicy basil noodles.
The area's top curries dishes include red, green, massaman, and others. Even if the restaurant is sparsely furnished, the freshly cooked food elevates the eating experience.
Substantial portions are offered in a welcoming setting at fair pricing. Check out Sarocha's during lunchtime for the lunchtime specials goes for an even better price.
#7. Saigon Café Bistro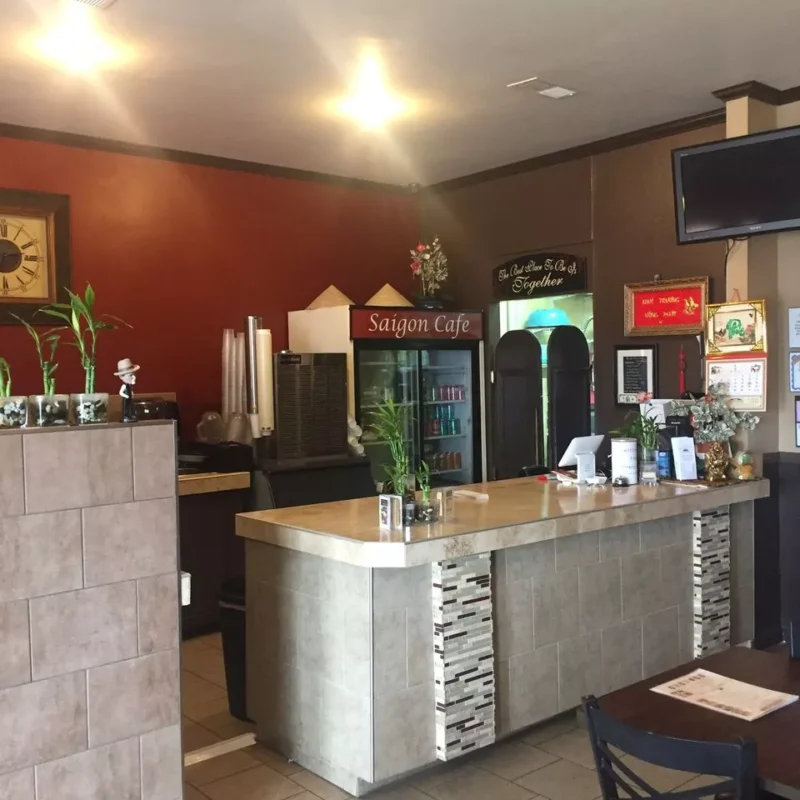 Any palette looking for a change of pace from Dodge City's love affair with steak will be satisfied by the genuine Vietnamese cuisine at Saigon Cafe.
The egg rolls are delightfully crisp and toasty, while the pho noodles, vegetables, and pork are presented in a bowl of tasty soup. Although the popular lunch eatery is frequently crowded, service is prompt.
Try the beef salad with rice and garlic soup or the Vietnamese-style grilled pork. The people of Dodge City adore Saigon Café as a place of business.
#8. Osaki Steak & Sushi House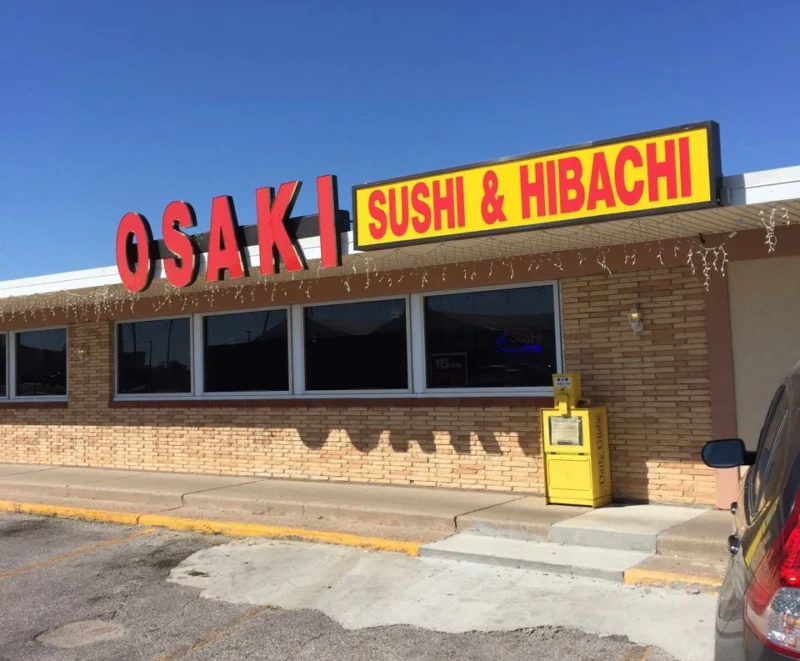 If you are a sushi fan, Osaki is the best Japanese restaurant in Dodge City to have sushi. The prices for the Japanese food is reasonable, and the service is prompt and pleasant.
Try the warm miso soup, fresh salad with ginger dressing, or lobster Rangoon for your appetizer. Make sure to order some freshly made sushi, a hibachi combo, or a bento dinner with your appetizers.
Although Osaki's restaurant was recently renovated and boasts a warm ambiance, food is also available for takeout.
Address: 2100 W Wyatt Earp Blvd, Dodge City, KS 67801, USA
#9. 2nd Ave. Lunch Co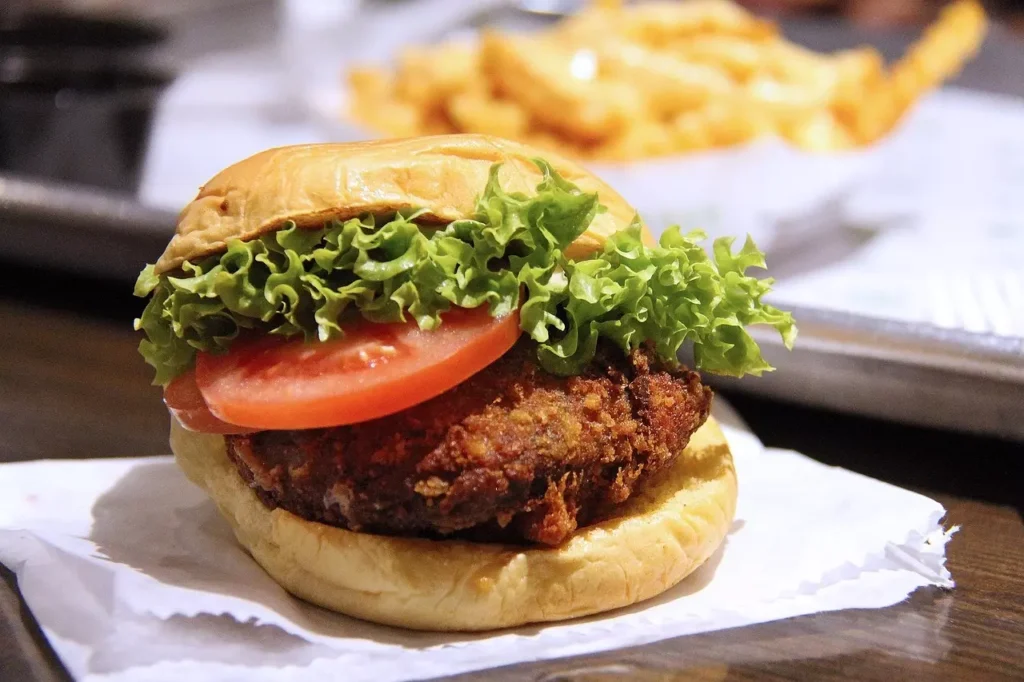 Try a homemade soup, salad, or sandwich at d 2nd Ave. Lunch Co. If you need a light and healthy lunch. Fresh, seasonal produce is included in daily menu adjustments.
You'll receive excellent service at the café and eat enough food to be satisfied without going overboard. Their daily specialties include robust turkey and noodle soup, spinach and artichoke grilled cheese, green chili corn chowder, and a vegetarian salad (a salad made up of every vegetable in the kitchen).
Take a beverage from the flavored water and tea bar, then go upstairs to shop at Boot Hill Antiques after your meal.
Address: 500 2nd Avenue Dodge City, KS 67801. United States
You don't want to miss out the best restaurants in Athens Ohio, Evanston (Illinois), Jefferson City (Missouri), and Minocqua Wisconsin.
#10. Chicken Annie's Original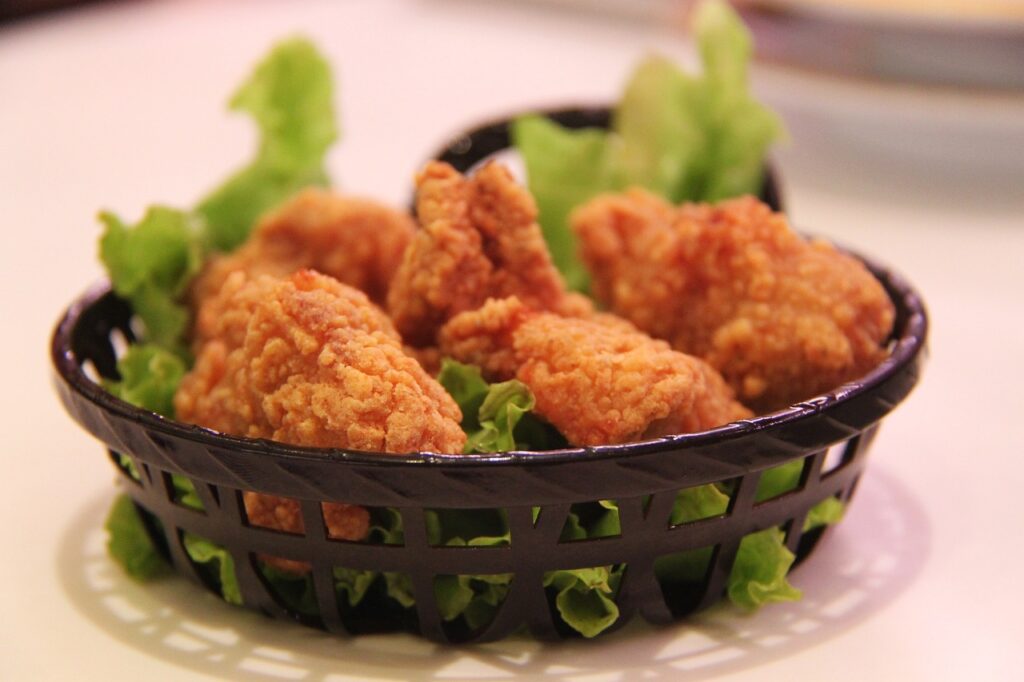 This is a restaurant in Dodge City where chicken reigns supreme. There are many 1934-era family recipes on the menu.
Chicken Annie's recipes, which are still owned and run by the third generation, are made with plenty of love and secret ingredients.
Although chicken is the most popular item on the menu, there are also superb shrimp and steak options. Be sure to eat a delightful meal here.
Address: 911 W Wyatt Earp Blvd, Dodge City, KS 67801, United States
#11. Fritz's Railroad Restaurant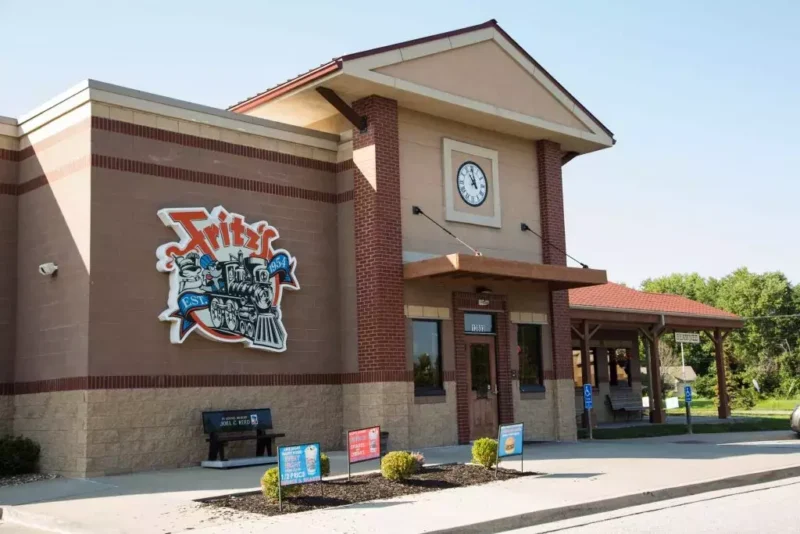 Fritz's Railroad Restaurant offers a unique method of food delivery in a restaurant along with a selection of burgers, hotdogs, and fries.
Their breakfast menu is superb with all the family favorites, All orders must be placed over the phone, and your meal will be delivered tableside by an overhead railway. Awesome!
#12. Bad Habit Sports Bar & Grill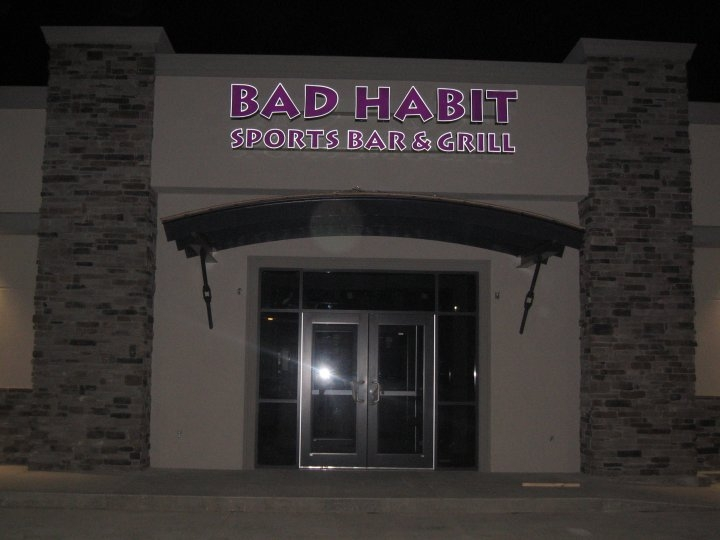 At Bad Habit Sports Bar & Grill, enjoy dinner while watching the next big game. The neighborhood eatery is a laid-back dining establishment that serves delicious traditional bar fare, including cheese sticks, wings, and lots more.
Burgers, ribeyes, and sandwiches are excellent for consuming the main course selections during halftime.
Visit Bad Habit only if you're ready for a noisy crowd and loud TVs. Grab a beer and join the fun if that's your thing.
Address: 2303 W Wyatt Earp Blvd, Dodge City, KS 67801, United States
#13. Gella's Diner and Lb. Brewing Company, Hays
If you're looking for a delicious meal in Dodge City, look no further than Gella's Diner and Lb. Brewing Company. Both establishments offer great food at reasonable prices, and they're located in the heart of town.
Gella's Diner is a classic diner that serves up classic American dishes like burgers and fries. The diner is also known for its friendly staff and great atmosphere.
Lb. Brewing Company is a brewery that specializes in craft beers. It has various beers, from light lagers to dark ales. The brewery also has a pub area where you can enjoy your drinks with friends.
Gella's distinctive cuisine offers only regionally-inspired meals using local fare and includes a few German specialties.
The open setting is completed with Kansas-inspired décor. Every meal is home-cooked and offers something for everyone. Even if you come for the hand-crafted beer, there's a good chance you'll stay for the meal.
#14. Cozy Inn restaurant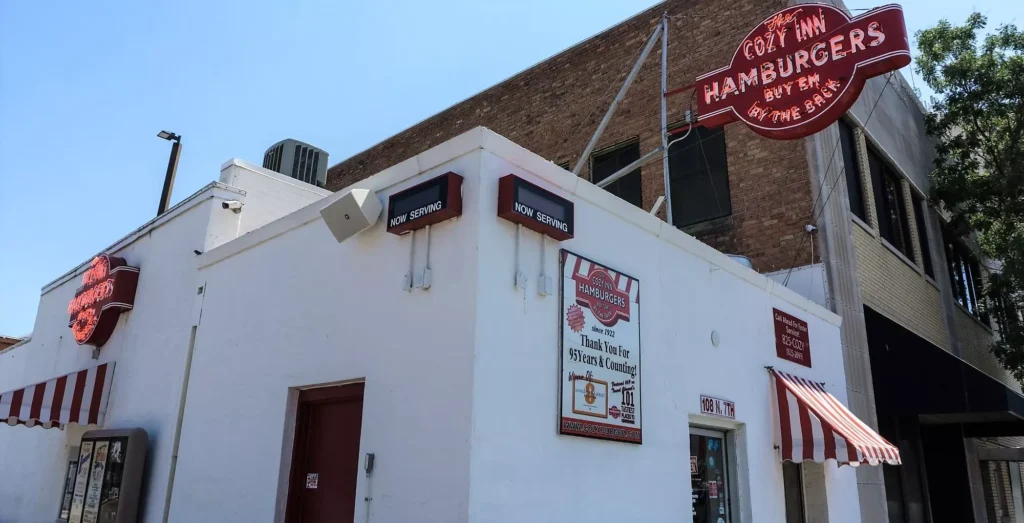 Since 1922, the Cozy Inn restaurant has been popular for its tiny sliders, also called onion burgers. One of the few "six-stool diners" in America, the restaurant is famous across the city for its simple but delectable menu options.
Takeout, outdoor seating, parking, wheelchair accessibility, and credit card payment are some of its great features.
A walk-up window in the restaurant advertises "BUY 'EM BY THE SACK." Their consumers put their orders here. Would recommend this place to burger lovers especially.
Address: 108 N 7th St, Salina, KS 67401-2604
#15. Commercial Street Diner, Emporia, ks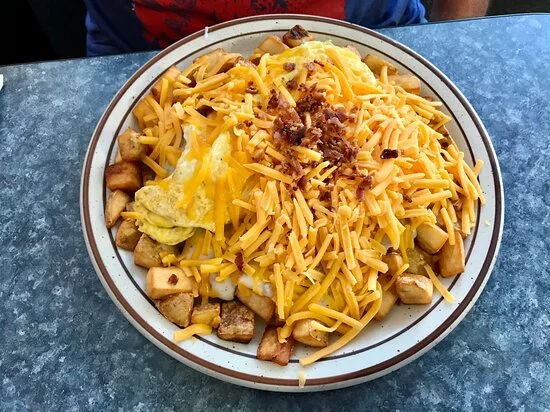 Commercial Street Diner is known for its delicious breakfast and lunch menu. The diner also offers various dishes, including some of the best barbecues in town. This restaurant is a great place for a casual meal with friends or family.
The Commercial Street Diner in downtown Emporia is famous for its homemade scratch biscuits with gravy and chicken fried steak. There are several homemade options for breakfast and lunch on this restaurant's menu. You won't go away from this well-liked eatery hungry.
Address: 614 Commercial St, Emporia, KS 66801, United States
Time to spare? You can also check out the best restaurants in:
Enjoy Your Meal at Dodge City
Dodge City, KS, has the best restaurants you can ever ask for, so I would advise you to relax and choose the perfect one that suits you best.
We've carefully selected the best of the best in the city, and am certain none of those mentioned above would disappoint.
If you have any other questions concerning the restaurants, as mentioned earlier, you can always drop them below. That said, please have an amazing trip/holiday in Dodge City!