20 Best & Fun Things To Do In Ranchi (Jharkhand)
Are you looking for the best things to do in Ranchi? Then look no further, for this post renders the best. Ranchi is a great city and the capital of Jharkhand state in northeastern India. It is a place that reveals the marvelous wonders of nature via its waterfall, hills, lush green valleys, etc.
It's one of the most diverse cities in India, with people from all parts of the country living here side-by-side. This city has so much to offer that it will take you several visits to explore everything, and every trip will be different from the previous ones because there are always new things to do in Ranchi and new places to discover.
It is a place of great interest that attracts millions of visitors annually due to its pleasant weather and amazing historical monuments. Apart from all these, Ranchi is a state endowed with mineral deposits and mining industries.
There are many fun things to do in Ranchi, but we will reveal the best ones for an amazing trip. Follow this guide and forget disappointment!
What are the Best Things To Do In Ranchi?
#1. Explore Birsa Zoological Park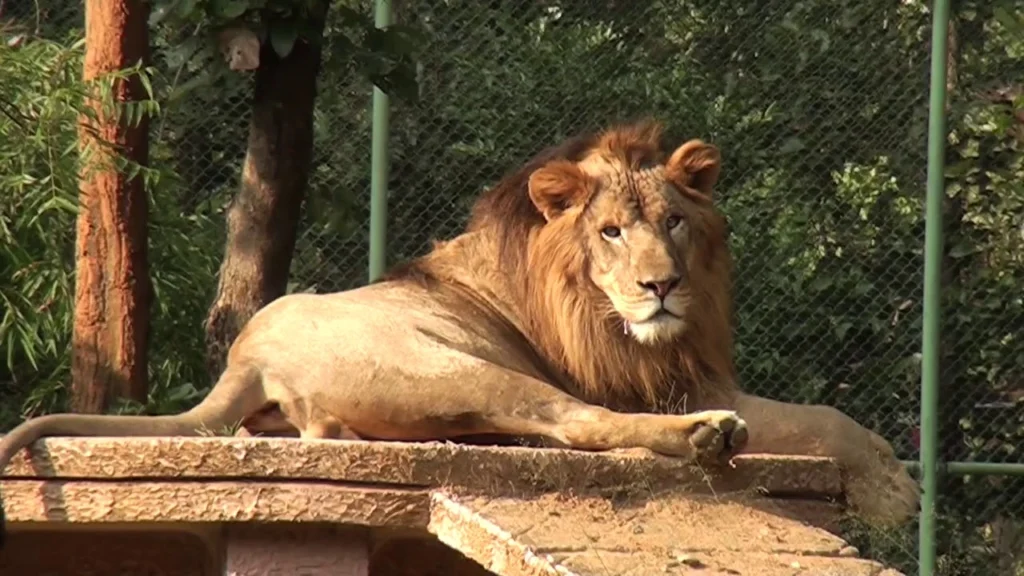 One of northern India's largest zoos, Birsa Zoological Park, is spread over 20 acres. Housed in its leafy confines are some interesting animals, such as caracal, black buck, hog deer, and wild boar.
One of India's most stunning and forward-thinking zoos, Bhagwan Birsa Biological Park in Ranchi, is composed of 104 acres of the gently sloping terrain, natural dry deciduous Sal woods, and water bodies.
It offers wild animals a natural home where they may dwell in peace and harmony with the environment. It is located on National Highway 33's Ranchi-Ramgarah segment, some 20 kilometers outside Ranchi.
With an estimated 8 lakh visitors each year, the park is one of the top tourist destinations and the pride of Jharkhand. The zoo is home to over 1450 natural creatures, including 83 different kinds of birds, reptiles, and mammals.
The governing committee approves the zoo's yearly plan, which the independent Jharkhand Zoo Authority oversees. Grants from the state government proceeds from the sale of admission tickets, and other revenue sources make up the authority's funds.
Address: Main Road, National Highway 33, Ormanjhi, Jharkhand 835219, India
#2. Visit the Rock Garden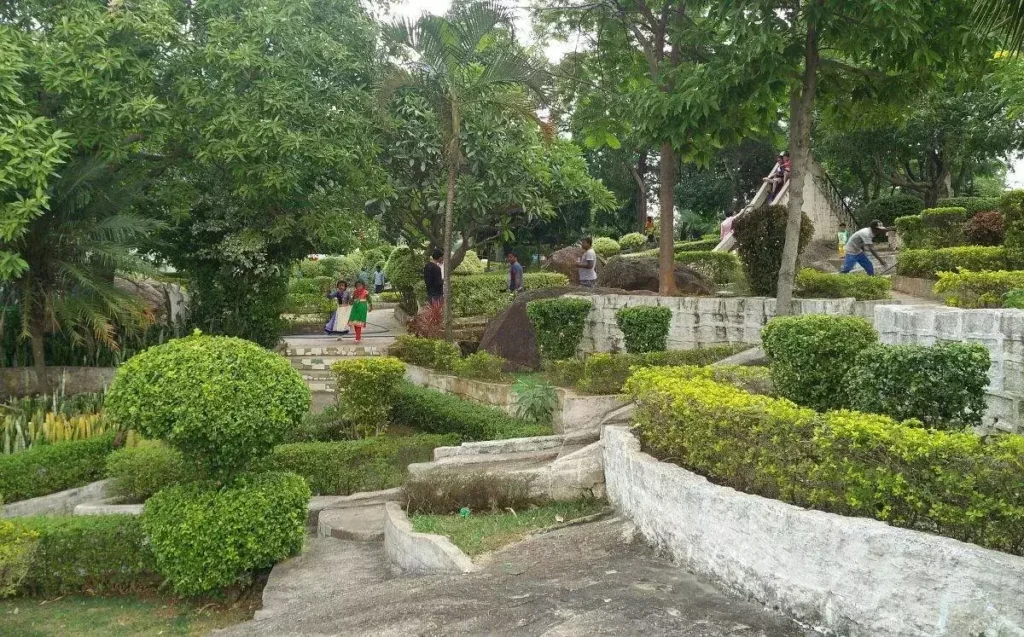 One of the best places to visit in Ranchi is the Rock Garden. In Ranchi, the Albert Akka Chowk is around 4 kilometers from the renowned Rock Garden.
The boulders from Gonda Hill were used to construct Ranchi's Rock Garden. In the capital city of Jharkhand, there is a rock garden with a jhula constructed of an iron rod with two sides. The waterfalls and many sculptures contribute to this location's attractiveness.
The best time to visit is April through November. This is when the temperature isn't too high, and crowds are at their lowest. Additionally, November through March will allow you to see all sorts of lovely flowers like amaryllis and tulips bloom at that time of year!
#3. Tagore Hill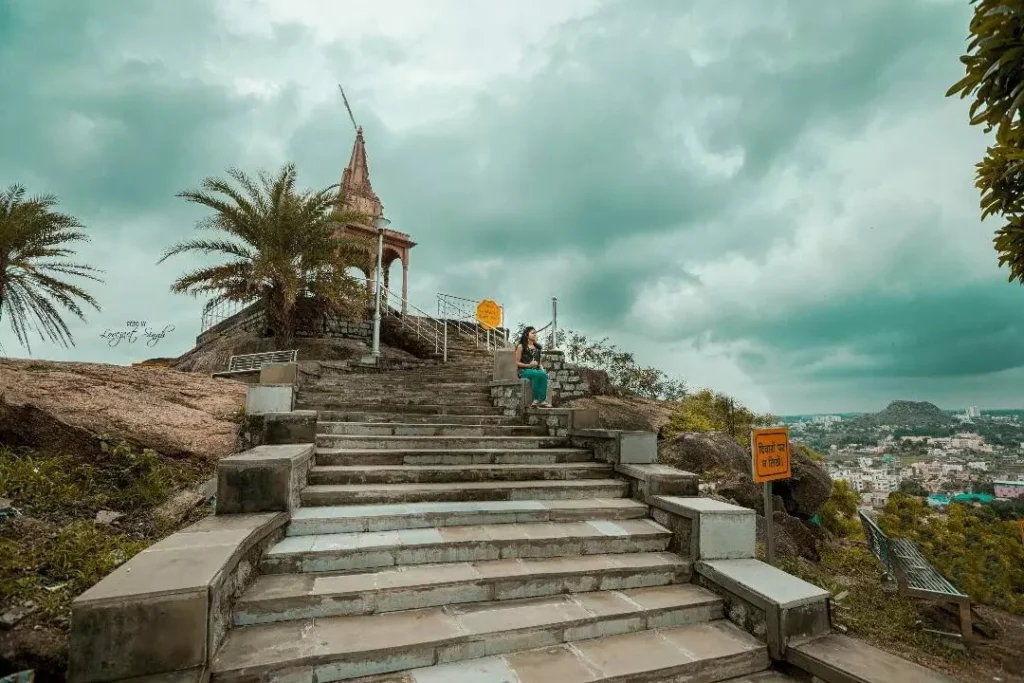 Tagore Hill is a scenic hill situated in Morabadi in Ranchi, also known as Morabadi Hill. It is a gorgeous hilltop engulfed by lush greenery and one of the best picnic spots in Ranchi.
Tagore hill has a long associated history with the revered poet, Nobel Laureate Rabindranath Tagore, which was believed to have conceived most of his story on the hilltop. Before this, the hill has taken up his name, "Tagore."
For the best trip to Ranchi, Tagore hill is a must-view with lots of activities, such as rock climbing, picnics, trekking, etc. It is a great spot for adventure with the sunrise and sunset view, the most mesmerizing thing to see. The hilltop is about 300 kilometers high, with about 250 steps to trek to the hilltop.
Address: Morabadi Rd, Van Vrindavan Colony, Morabadi, Ranchi, Jharkhand 834008, India
#4. Bhagwan Birsa Biological Park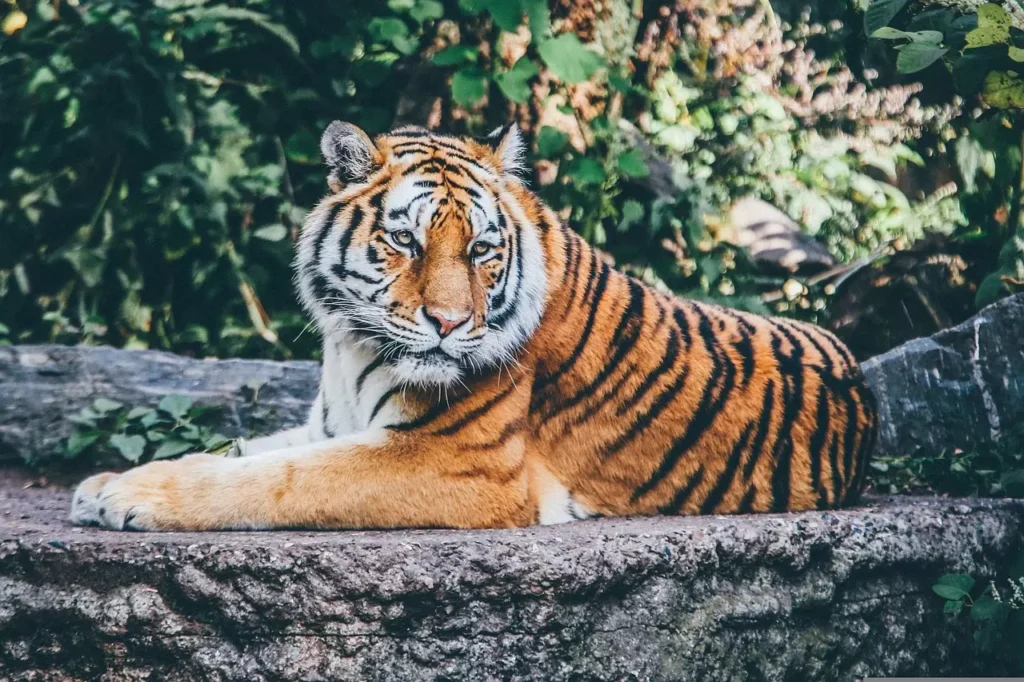 This is one of the best tourist attractions in Ranchi, situated in Ormanjhi. It is a very large park covering an area of about 104 hectares of land, 81 hectares serve its zoological section and 21 hectares its botanical section.
Visiting and touring Bhagwan birsa biological Park is one of the top things to do in Ranchi, surrounded by lush greenery.
It is a very nice park where wildlife is fully displayed in a wide forested zoo enclosing about 23 species of mammals, 33 species of birds, and 15 species of reptiles, with a total of about 1200 animals on its premises.
Bhagwan birsa's biological garden also lies an artificial lake known as the Getalsud dam, which is one of its amazing features. It offers battery-operated vehicles, the best to tour, and boating in a 2-4 seater please boat is another interesting activity in the park.
The Biological Park also features a canteen, kiosk service, information center, wheelchair-accessible, rest areas, direction maps, etc., enlightening visitors and serving as a non-punishable adventure. Visit today and enjoy the fascinating view, have fun!!
Address: Main Road, National Highway 33, Ormanjhi, Jharkhand 835219, India
Planning a road trip around India? We've got you covered, you can check out the best things to do in Noida (Uttar Pradesh), India, and Jammu (Jammu and Kashmir)
#5. Chotanagpur Fun Castle Amusement Park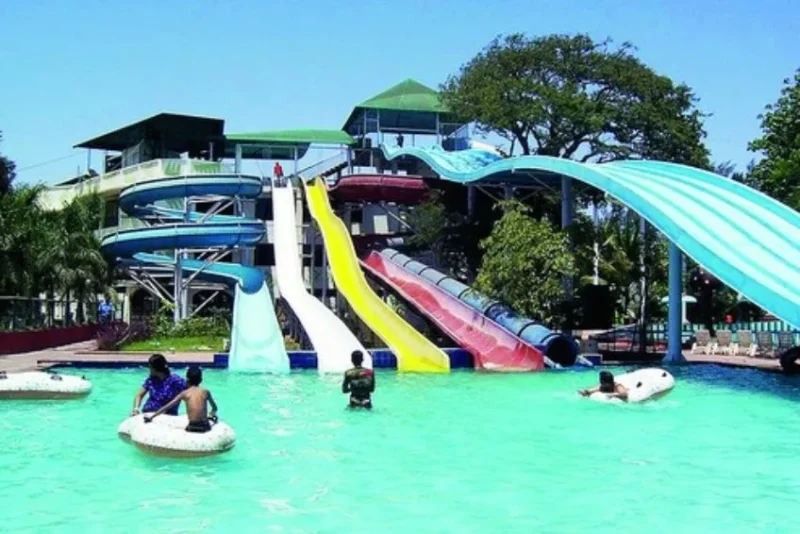 Chotanagpur Fun Castle is one of the fascinating amusement parks if you are looking for what to do in Ranchi, apparently one of the best. It is a great, fun place that attracts kids and adults annually.
This is one of the best places to have fun and should be included in your list of things to do in Ranchi for a memorable trip. It possesses water and dry land rides to ascertain full fun for all.
Chotanagpur fun castle is not just an amusement and water park but great destruction for events like birthday parties, wedding parties, etc., offering event facilities. It also features a canteen, where varieties of food options are displayed for visitors, Chota Nagpur fun castle amusement park is indeed fun-filled.
Address: Kathitand Rd, opp. Ratu Palace, Ratu, Ranchi, Jharkhand 835222, India
#6. Aqua World Machhli Ghar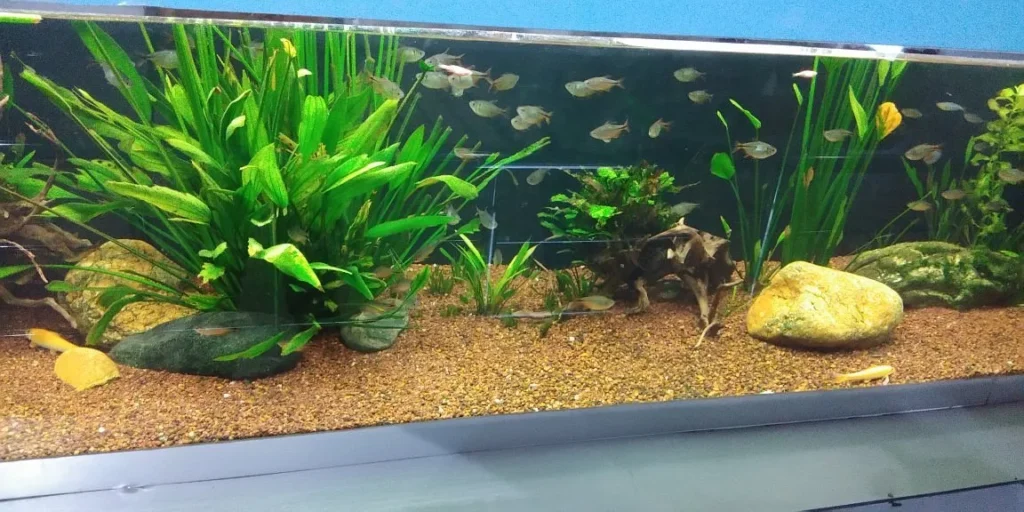 This is one of the amazing places worth visiting in Ranchi, with quite a lot to offer kids and adults alike. Aqua world Macchli Ghar is a big aquarium and a breathtaking sight.
Suppose you are a lover of the aquarium. In that case, I bet this is one of the best you can visit, housing several fish species and some amazing bird species like ostrich, turtle, and in general, Aqua world is a place to witness exotic marine animals. Aqua world Macchli Ghar is not just an aquarium but a dazzling theme and amusement park with many rides.
It features picnic spots, restaurants, playgrounds, gardens, lakes, etc., making it one of the best in town. Picnics, fishing, boating, and other fun are fully displayed in Aqua world Macchli ghar. Its restaurant offers the best of quick bites and foods.
Visiting Aqua world Macchli Ghar is one of the most amazing things to do in Ranchi for an interesting trip. I know you won't like to be left out, it is visited throughout the year, but for tourists, it is best visited between March to October.
Address: 98JC+W4J, Ranchi University, Morabadi, Ranchi, Jharkhand 834001, India
#7. Dassam Falls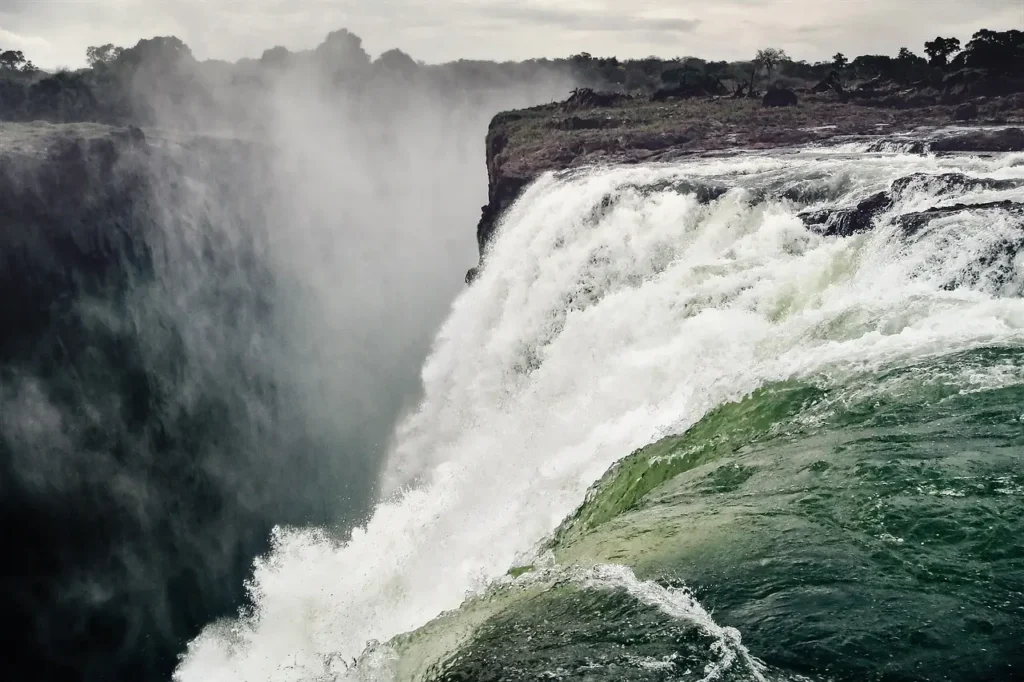 This is one of the best and most visited destinations in Ranchi. It is a mesmerizing destination to spend quality time with family and friends. Dassam falls a wonderful fall with beautiful scenery from a height of 144 feet.
Dassam fall is a must-visit place and one of the amazing things to do in Ranchi. It offers the best picnic mood, fully and beautified with greenery. The simplest part of dassam fall is its less stressful steps, as it only requires a few steps to go up and down.
There are small shops around the Fall where Survenirs are sold. The best place to tour around Ranchi with good roads to fall. It is also a place to enjoy a romantic vibe with lovers, girlfriends, wife, etc. Indeed, the dassam fall is one of Ranchi's most lively falls ever.
Address: 4FW8+GV5, Ranchi District, Tarub, Jharkhand 835204, India
Are you about to embark on an adventure to the United States? You can check out the best things to do in Fayetteville (North Carolina), Bangor Maine, Gainesville Florida and Athens Ohio.
#8. Jonha Falls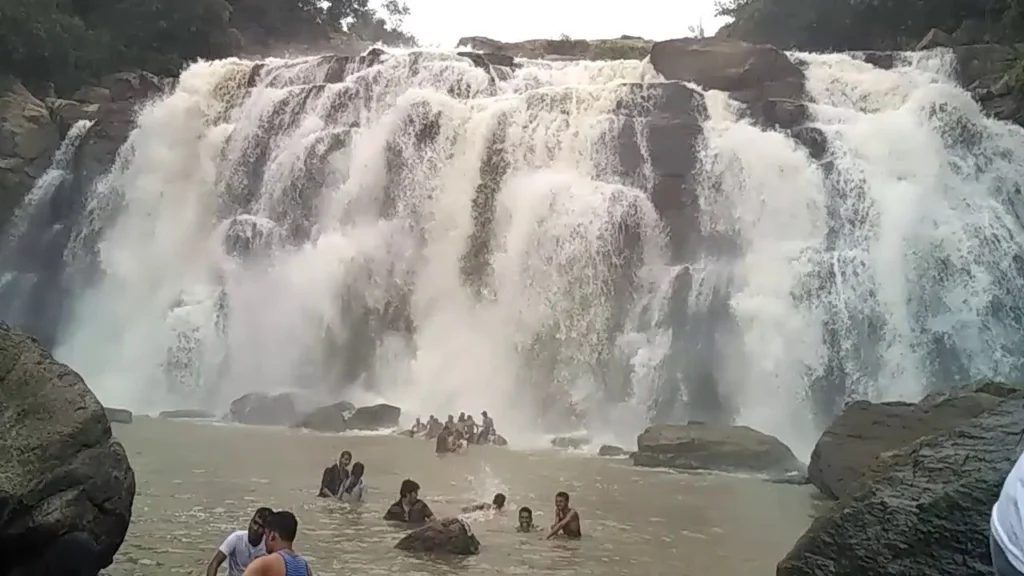 Jonha falls another fascinating tourist attraction in Ranchi. Spending quality time admiring its significant natural endowment is a great fall worth visiting.
It is a short but amazing fall, falling from a height of 141 feet. Jonha falls s a very nice tourist destination and one of the top things to do in Ranchi. It produces romantic vibes, peaceful and fresh breath, serenity, etc. It is formed as a result of rejuvenation.
Jonha falls, situated 40 kilometers from Ranchi, can be gotten by road or rail. One of the most stressful parts of Jonah's fall is its steps. It has close to 722 steps to reach its top, a strenuous walk or trek, unlike Dassam falls.
It is located at site falls Rd, Guridith, Ranchi, Jharkhand 835101, India.
#9. Pahari Mandir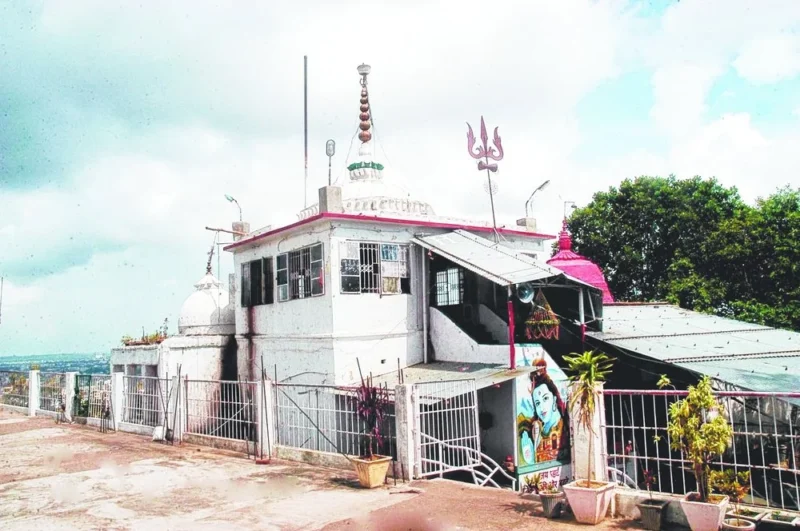 Pahari Mandir is one of the great temples in Ranchi, situated 2140 feet above sea level. It is the first temple to hoist the tricolor in Ranchi dedicated to Lord Shiva. The first temple in India where the national flag was hoisted.
Pahari Mandir is one of the places for tourists, especially during its festivals of Shraavana and Maha Shivaratri. Initially, this temple was colonized by the British and served as the hanging ground for Indian freedom fighters, but after their independence, the Pahari mandir became a great temple.
From this hilltop temple, one will get a closer view of Ranchi city, that is to say, it requires more than 450 steps to reach its summit. Pahari Mandir is a significant tourist destination and one of the things to do in Ranchi for an outstanding trip.
Address: Shiv shanti path pahari mandir, Ranchi, Jharkhand 834001, India
#10. JD HI Street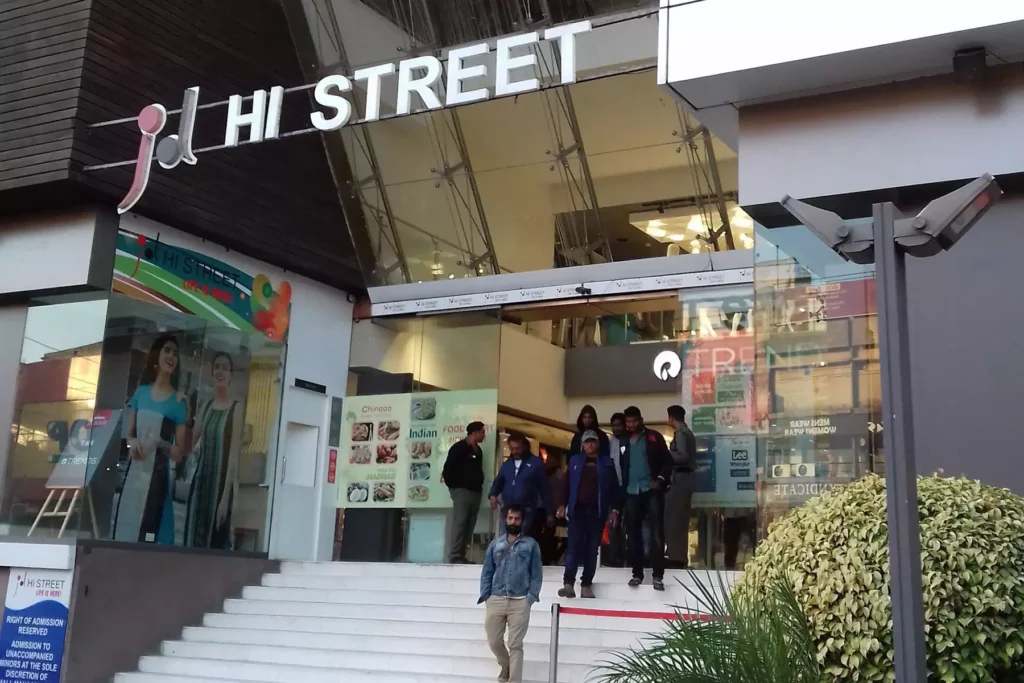 JD HI Street mall is one of the amazing malls in Ranchi, situated right on the main road. No strings are locating this mall. It offers the best of shopping in town with amazingly best brands. Seriously I can't imagine a vacation without shopping and entertainment.
JD HI Street mall Is a perfect destination where shopping, dining, and entertainment are offered palatably. Its food plaza offers the best of delicious foods, and the cinema on the topmost floor displays the best movie brand in Ranchi. I am sure you won't like to miss out on this entertainment.
There is also a gaming zone, large parking spaces, movies, and restaurants in JD hi street mall.
JD HI Street mall will be your first choice of shopping in Ranchi, as it is for me. Add this to your list of things to do in Ranchi. Happy shopping.
Address: Mahatma Gandhi Main Rd, opposite GEL Church Complex, Hindpiri, Ranchi, Jharkhand 834001, India
#11. Nakshatra Van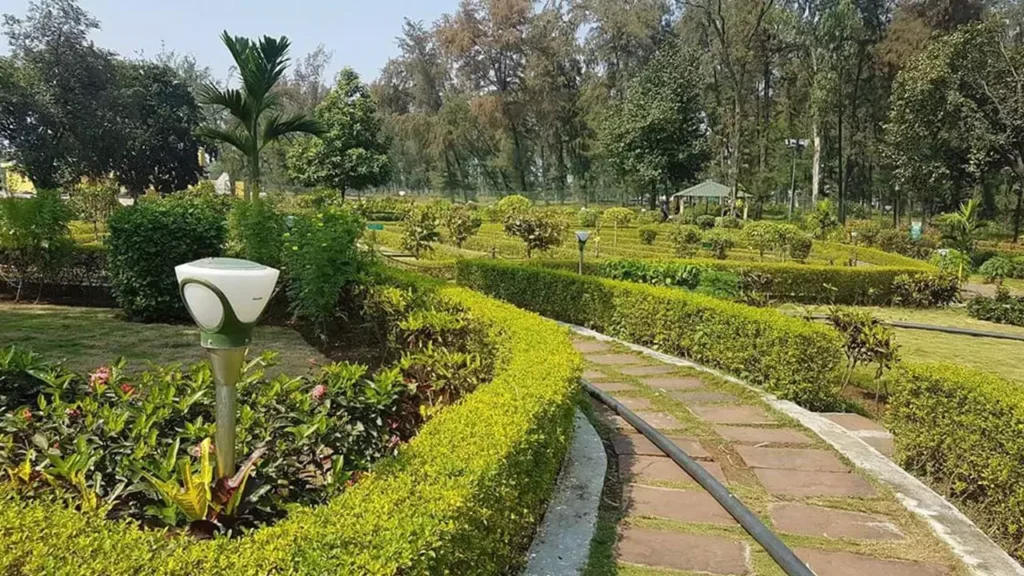 This is a significant park in Ranchi with an extremely beautiful and attractive environment. It was created by the Jharkhand forest department in 2003 and has grown to be one of Ranchi's most popular parks and good tourist sights.
Nakshatra Van features a beautiful musical fountain, gorgeous Flora, lots of greenery, an artificial hillock, a waterfall, gardens, children's parks, etc., which makes it one of the best in the city.
It also features a garden with over 40 medicinal plants, aesthetics, social, and economic value plants. It is an awesome place to behold various nakshatras associated with Zodiac signs on each other. It is quite a fun and romantic place to visit, especially with kids, lovers, etc.
Enable to add Nakshatra van to the list of amazing things to do in Ranchi with lots of romantic vibes to offer.
Address: Rajbhawan Road, near Rajbhavan, Ranchi University, Morabadi, Ranchi, Jharkhand 834001, India
#12. Patratu Valley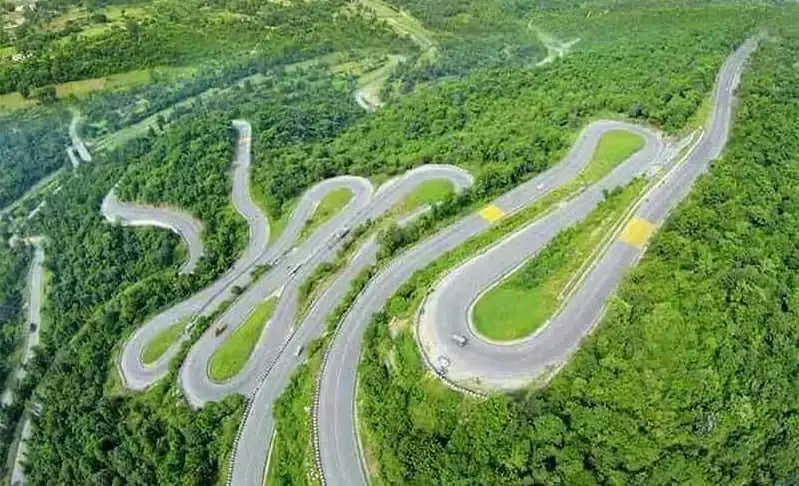 This is an amazing place to visit. Patratu valley is a beautiful and attractive zig-zag path in an S or Z shape when observed above. It is indeed a naturally endowed valley worth an adventure. Touring patratu valley is one of the fascinating things to do in Ranchi for quite a memorable vacation.
It is surrounded by scenic views of greenery, mountains, hills, water bodies, etc. Wow, what an amazing valley for diving, biking, great adventure, and lots more. Besides the valley like the patratu dam, where lots of activities like boating etc., children can also enjoy swings, etc. in its park and also the presence of food stalls to avert starvation.
Patratu valley is quite a great place for outdoor activities to tag along with your kids, family, friends, etc. Indeed this is a wonderland for tourists.
Address: Kanke Patratu Rd, Ranchi, Jharkhand 829209, India
#13. Hudru Falls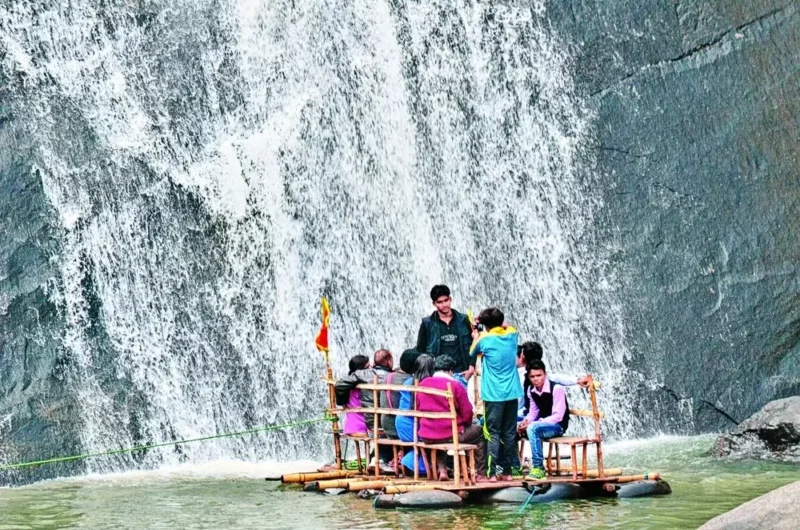 Hudru falls, one of those wonders which lie hidden in plain sight. Apart from being an awesome spot for picnics and camping trips, there is hardly any information about it online. The waterfall is a natural beauty, but hardly any tourist infrastructure is developed around it.
It's located around 100 kilometers from the capital Ranchi and has many resorts around it where one can plan a weekend getaway.
One must set out early in the morning to get to its picturesque location amidst lush green trees and bushes. And what makes it even more enjoyable is that once you reach there, you are all alone!
Even though the best time to visit Hudru falls is during monsoon season (May-September), a trip here anytime will give you that breathtaking experience! You could also visit a nearby dam or two if you want to spend some time away from your hustle-bustle routine in life.
Address: Faul, Hundru, Jharkhand 835101, India
Looking for more thrills around Alabama? Feel free to check out the best things to do in Fort Payne (Alabama), and Fairhope (Alabama).
#14. Biodiversity Park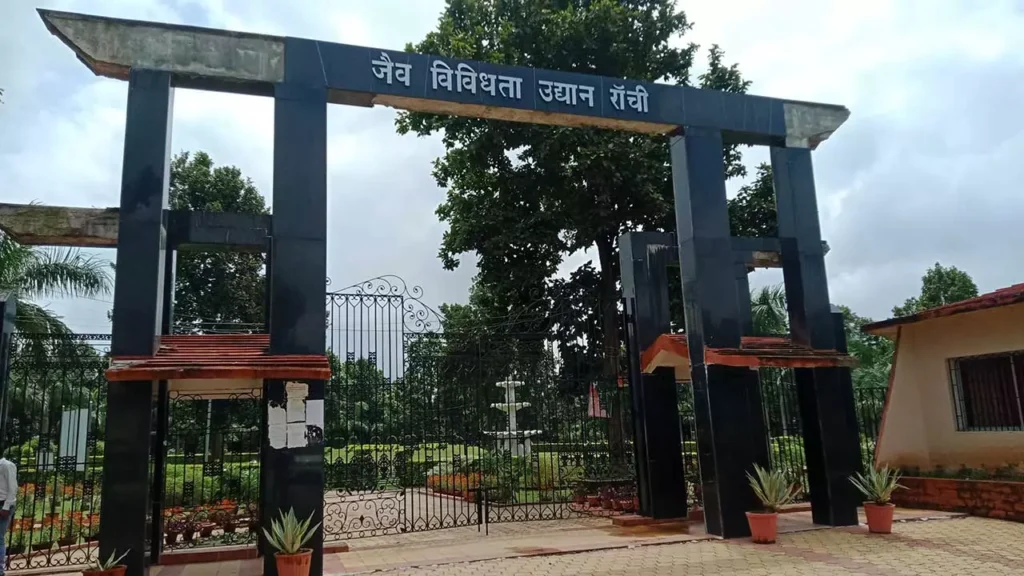 As one of India's leading cities, Ranchi is packed with various stunning landscapes. With so much to see and do in and around town, it can be hard to know where to start. Fortunately, you don't have to go far. The city's Biodiversity Park is a great way to sample some of what Ranchi offers without being overwhelmed.
The sprawling 30-acre park is filled with lush greenery, natural landmarks like rock formations and flowing waterfalls, and acres of captivating sculptures that make for a visual feast no matter which way you turn.
It's also home to countless animals from all over Asia, including rhinos, deer, and wild boars. If you want to get up close and personal with nature while enjoying all of Ranchi's other offerings, there's no better place than Biodiversity Park.
You can explore the Medicinal Garden, Indigenous Specious Zone, Bambusetum, Grass Zone, Aquatic Garden, Palm Garden, Grass Lawn and Shrubbery, Rose Garden, and so on. Add this to your list of the best things to do in Ranchi.
Address: 783W+VQR, Lalkhatanga, Ranchi Ring Rd, Ranchi, Jharkhand 834010, India
#15. Nucleus Mall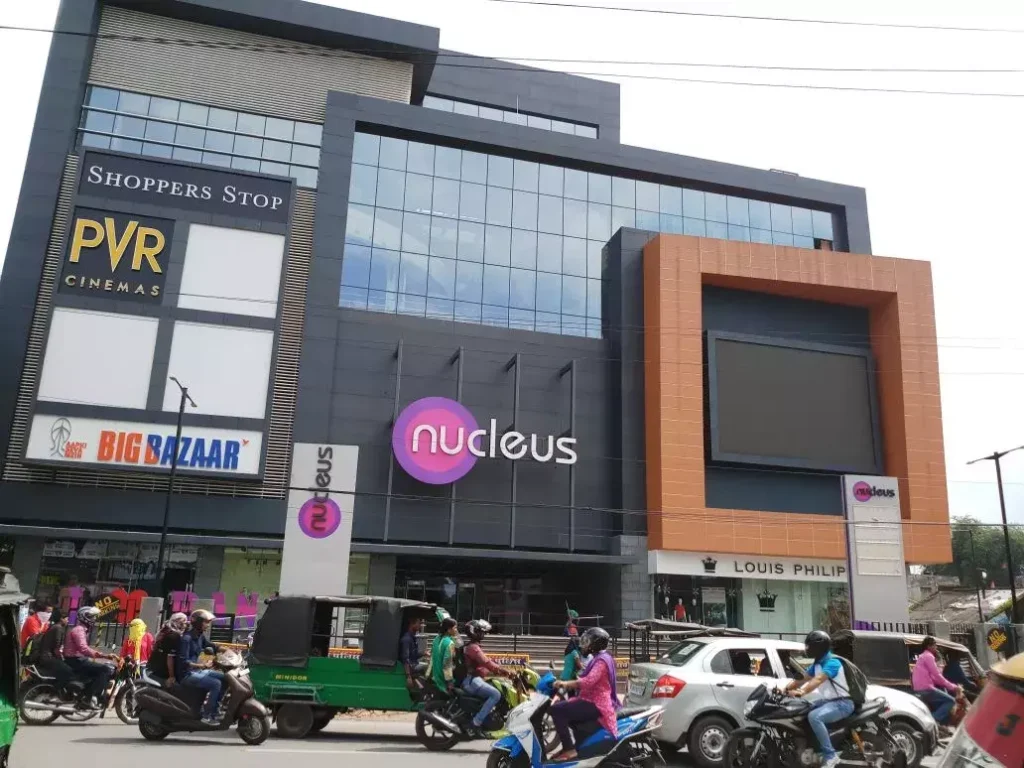 One of India's biggest and most modern malls is located in Ranchi. Filled with various upscale stores and featuring a cinema hall, it's great for a day out or when you need to shop for new clothes.
It's home to restaurants and cafes; Café Coffee Day is particularly famous as a hangout spot.
While not far from Nucleus Mall, another popular destination is Camel Safari Park – which offers a fun-filled outdoor experience and an opportunity to ride camels!
Address: Circular Rd, Lalpur, Ranchi, Jharkhand 834001, India
#16. Deer Park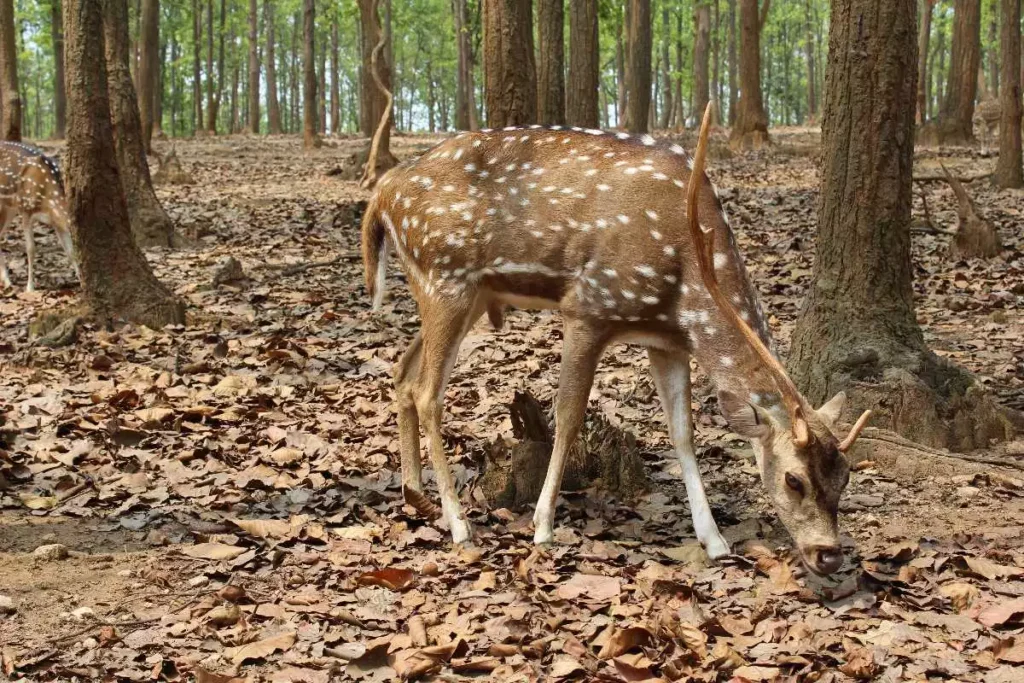 If you're into nature and wildlife, visit Deer Park. Here you'll find over 70 deer species and several other animals roaming freely.
The park is divided into two parts: a natural habitat and an artificial habitat that includes a golf course, greenhouses, and galleries. This is one of the best things to do in Ranchi because it offers an opportunity to see animals outside their enclosure and is fun for kids!
As they say, seeing is believing, so check out these cute creatures in person! You can also get married here; beautiful ponds, greenery, and flowers make for quite a scenic backdrop.
Address: Ranchi-Khunti Road, Kalamati, Jharkhand 835221, India
Travelling around Texas? Take a look at some of the best things to do in Lake Jackson (Texas), Waxahachie (Texas), San Angelo (Texas), and Victoria (Texas).
#17. Ranchi War Cemetery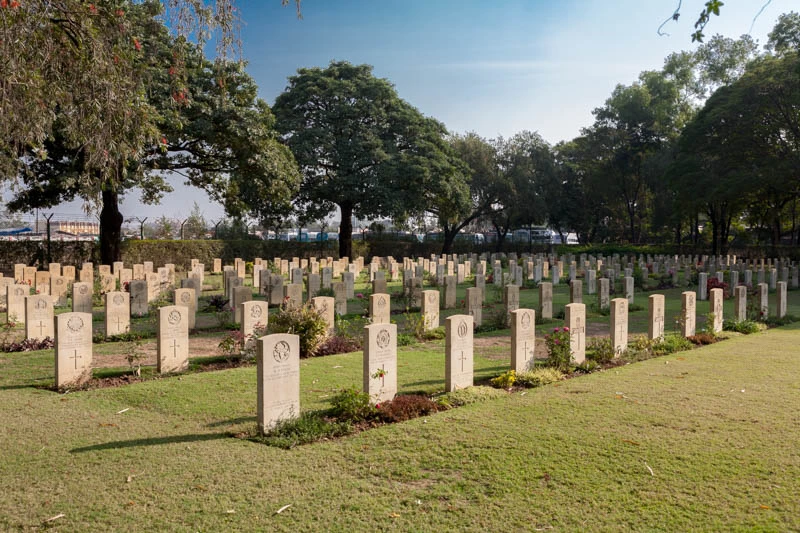 The graves of 2273 soldiers who died in World War I and II are located here. It's close to a hill that offers views of Ranchi, topped with a cross built in memory of all soldiers killed in battle. This memorial is revered by locals as well as tourists who come to visit it.
Apart from remembering those who fought for our freedom and independence, it also encourages nationalism among citizens. Although small compared to other war cemeteries around India, it conveys a powerful message through simplicity.
The cemetery is open 24 hours, and entry is free; there's no need for prior permission if you want to take pictures there too! If you plan on visiting, respect any signboards or instructions local authorities provide.
Address: 987V+5VG, Netaji Nagar, Kathartoli, Ranchi, Jharkhand 834001, India
#18. Birsa Munda Hockey Stadium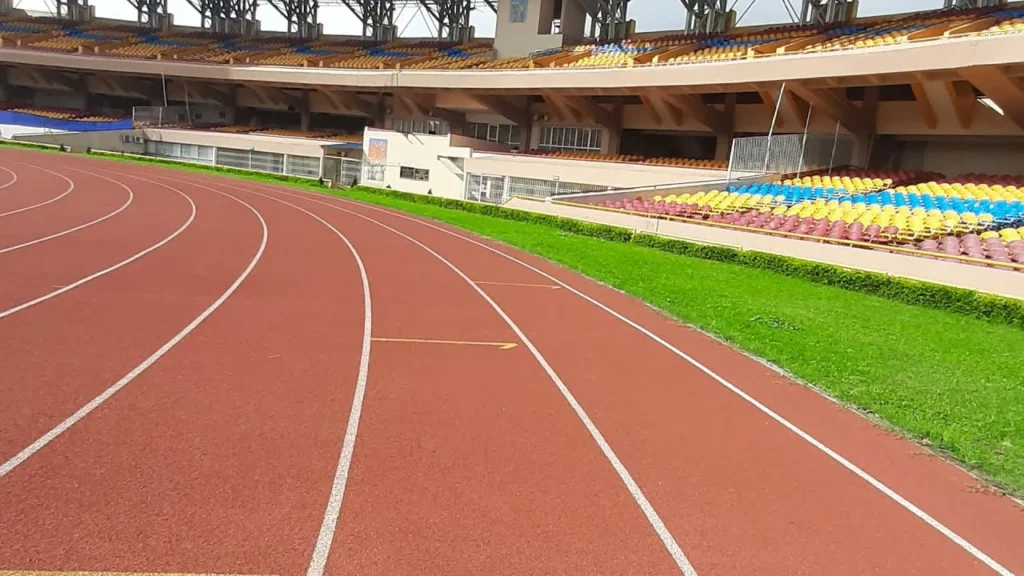 Nestled amidst tall trees and greenery, Birsa Munda Hockey Stadium in Ranchi is a popular tourist attraction. As one of Jharkhand's premier sports stadiums, it is home to India's hockey team and occasionally hosts matches for other international teams.
During non-match days, you can head here for fun activities like paintballing. You can even rent bicycles at a small fee from here to go around town!
Address: 98QH+JF9, Birsa Munda Stadium Road, Morabadi, Ranchi, Jharkhand 834008, India
#19. Machli Ghar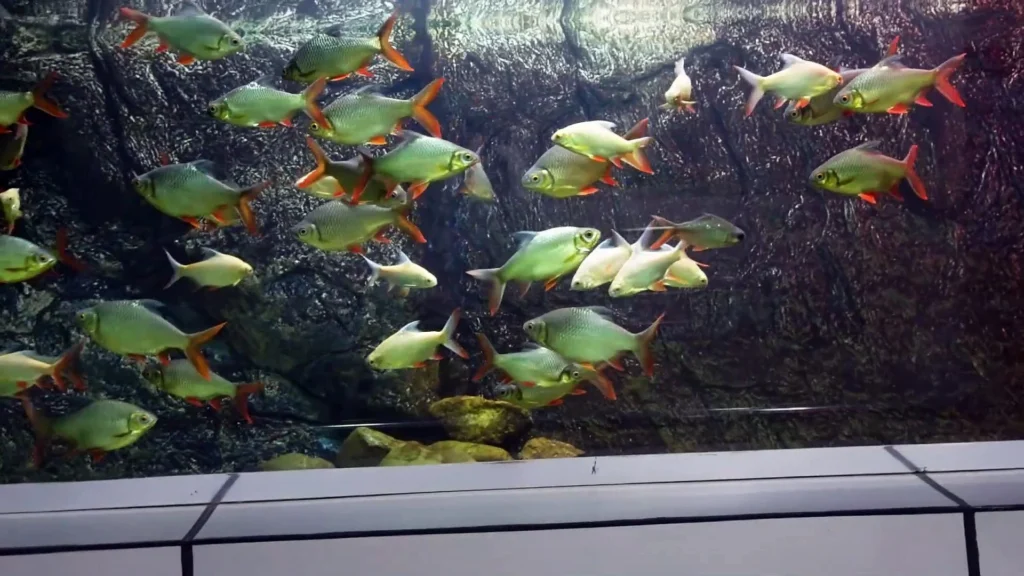 The meaning of Machli Ghar may sound like a character in a Harry Potter book, but it is quite simple: Fish House. You can expect that at India's largest fresh-water aquarium at Ranchi's Indira Gandhi Zoological Park.
Take a short trip to witness thousands of fish swimming gracefully and quenching your thirst for aquatic life.
The best part is that entry is free (but you might have to pay for parking). If you're lucky, you'll also catch a glimpse of some rare species!
Address: 98JC+W4J, Ranchi University, Morabadi, Ranchi, Jharkhand 834001, India
#20. The Ocean Relax Spa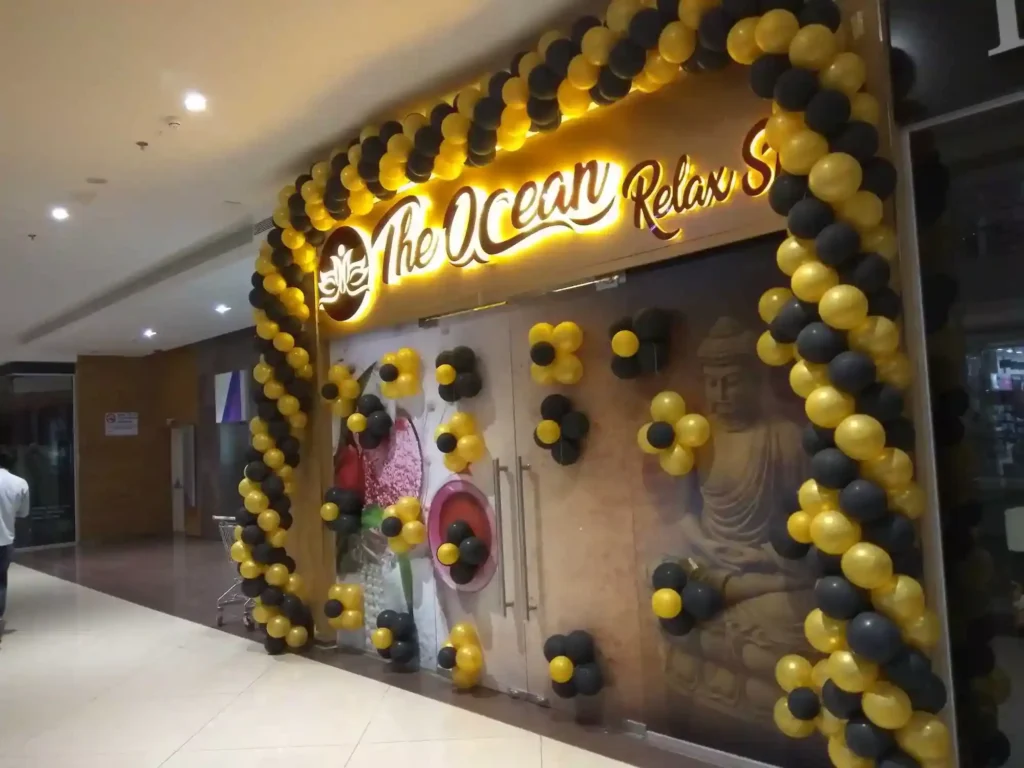 Located at Ocean View Resorts in Ranchi, this spa offers a great way to relax after a long work day. This luxurious spa has great facilities like Jacuzzis and Steam rooms that allow you to take some time out of your busy schedule.
Treatments include Thai Massage and Indian Head Massage, which are great for improving blood circulation. If you're looking for luxury, then The Ocean Relax Spa is definitely where you need to be!
It also includes an indoor swimming pool and gym facilities, so if you feel like working up a sweat or just taking it easy with some swimming, there's plenty to choose from. All in all, it makes for an unforgettable experience!
Address: 2nd floor, Nucleus Mall, East Jail Road, Lalpur, Ranchi, Jharkhand 834001, India
Time to spare? Why not check out Dubai most incredible places to visit for a wonderful vacation.
What is Ranchi famous for?
The city is famous for many things. It's the state capital of Jharkhand, located on National Highway 33. Tourists visit to see Boro-Kachari art and culture and travel through nearby destinations like Hazaribagh National Park and Gumla.
But there's one thing that makes Ranchi truly great: The people here are welcoming and kindhearted. They love their city and are eager to share its wonders with you.
Don't be surprised if a local invites you into their home for a meal or even offers you a place to stay! (If you stay with a host, remember to bring gifts.) If you're looking for fun activities in Ranchi, look no further than these favorites
What is the best time to visit Ranchi?
Typically, it is advisable to visit Ranchi between October and April. The weather during these months is milder than that of summer or winter.
Though summers in Ranchi can be hot, it doesn't remain unbearably so for long hours at a stretch. Winter season also provides ample opportunities for outdoor activity as days are shorter with adequate sunshine.
Is there snow in Ranchi?
It might come as a surprise, but there is no snowfall in Ranchi. However, it does get cold and frosty during winter. The average temperature during winter months ranges between 2-20 degrees Celsius (36-68 degrees Fahrenheit).
As for rainfall, Ranchi gets about 1,000 millimeters every year on average. The monsoon season in Ranchi lasts from June to September and brings torrential rains that cause landslides and flooding every year.
Plan Your Trip In Ranchi (Jharkhand)
This article must have covered you for a great trip to Ranchi. Ranchi is quite a nice destination and a dreamland for couples on Vacation, families on vacation, business vacations, etc. Ranchi is formally known as a city of the waterfall, with other great natural beauty to the envelope.
There are loads of places to explore in and around Ranchi. There's a lot on offer, from Nature reserves to Historical Monuments. Check out these landmarks to get a feel of Ranchi culture.
Sometimes trips can be quite challenging, but with the above-listed 10 amazing things to do in Ranchi, Jharkhand guide, a memorable trip awaits you.
Have a great trip!
Disclaimer: Vasttourist always strives for content accuracy. Since the time of publishing, travel-related information regarding pricing, schedules, and hours may have changed. Please see individual websites embedded in this post for the most current trip-planning information.

Unless otherwise stated, Vasttourist does not claim ownership of any images used on our blog site. The respectful owners of all visual content have copyright protection. We try to include links to the sources. If any images are your property and you do not want them to appear on our blog, don't hesitate to contact us; we will take them down immediately. We support properly crediting the original writer, artist, or photographer.