6 Tips for Planning the Perfect Girls Day Out in Abu Dhabi
Seeking a destination for your next holiday with some of the best women in your life? Look no further than Abu Dhabi.
Home to many wonderful tourist spots, the United Arab Emirates (UAE) capital appeals to all kinds of travelers. This city has everything – from cultural centers and historical landmarks to world-renowned amusement parks and other thrilling destinations. It even has tourist destinations that hold events prepared exclusively for female guests.
In other words, it houses everything that can make a trip with your girlfriends most enjoyable.
To make your outing even more memorable, here are six travel planning tips you can try to bring your Abu Dhabi vacation to the next level.
6 Tips for Planning the Perfect Girl's Day Out in Abu Dhabi
#1. Time your visit wisely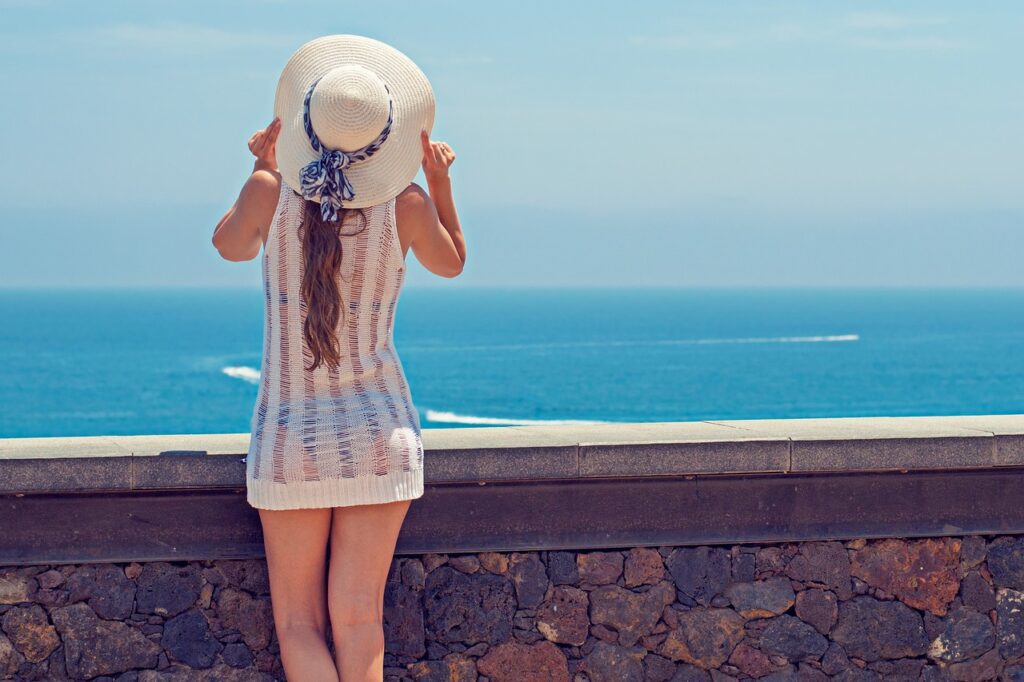 Timing is important for many things. Trips to Abu Dhabi are no exception.
When choosing a date for your visit to the UAE, you need to consider several things:
The weather
The crowd
Current and upcoming events
Most travel guides would tell you to schedule your visit between November and March since the weather in the country is relatively cooler during this period. Scheduling your trip during this time will allow you to enjoy more outdoor attractions and activities, like desert safaris and dune bashing.
On the other hand, those months also comprise the peak season for tourism in the country, particularly in major cities like Dubai and Abu Dhabi. If you decide to schedule your trip around this time, you must be prepared for long queues and enormous crowds, especially if you're planning to visit some of the most popular tourist destinations.
If that doesn't sound like something you'll enjoy, you're better off timing your visit during the non-peak months, which is around summer (May to September). Your primary concern during this period would be the scorching desert heat.
Of course, it wouldn't matter much if your itinerary consists of indoor and air-conditioned destinations. Besides, these months also come with incredible deals on travel and tourism necessities, including airfare and accommodation.
Are you about to embark on an adventurous vacation to Dubia? You can check out the best things to do in Yas Island, Abu Dhabi, and Dubai.
#2. Curate an itinerary everyone will enjoy
Aside from the timing, your itinerary is also an important aspect of your trip that you must plan carefully.
Even if you're traveling with friends who share your preferences, you must ensure that everyone has something to look forward to among the activities and tourist spots you include in your itinerary.
Here are a few popular recommendations for first-time travelers to Abu Dhabi based on various interests and personalities:
Those who prefer exciting adventures or adrenaline-pumping action will surely have a great time visiting theme parks like Ferrari World Abu Dhabi. If motorsports aren't your thing, you can also try indoor wall climbing at CLYMB Abu Dhabi.
Culture and history buffs are more likely to enjoy a visit to the Louvre Abu Dhabi, Qasr Al Watan (the country's presidential palace), and Sheikh Zayed Grand Mosque (the largest mosque in the UAE).
If you're not a fan of exploring new things, then perhaps you're better off spending your girls' day out at Yas Waterworld and Yas Beach. After all, there's no way you can go wrong with water-based activities when visiting a desert city like Abu Dhabi.
#3. Don't forget to plan for food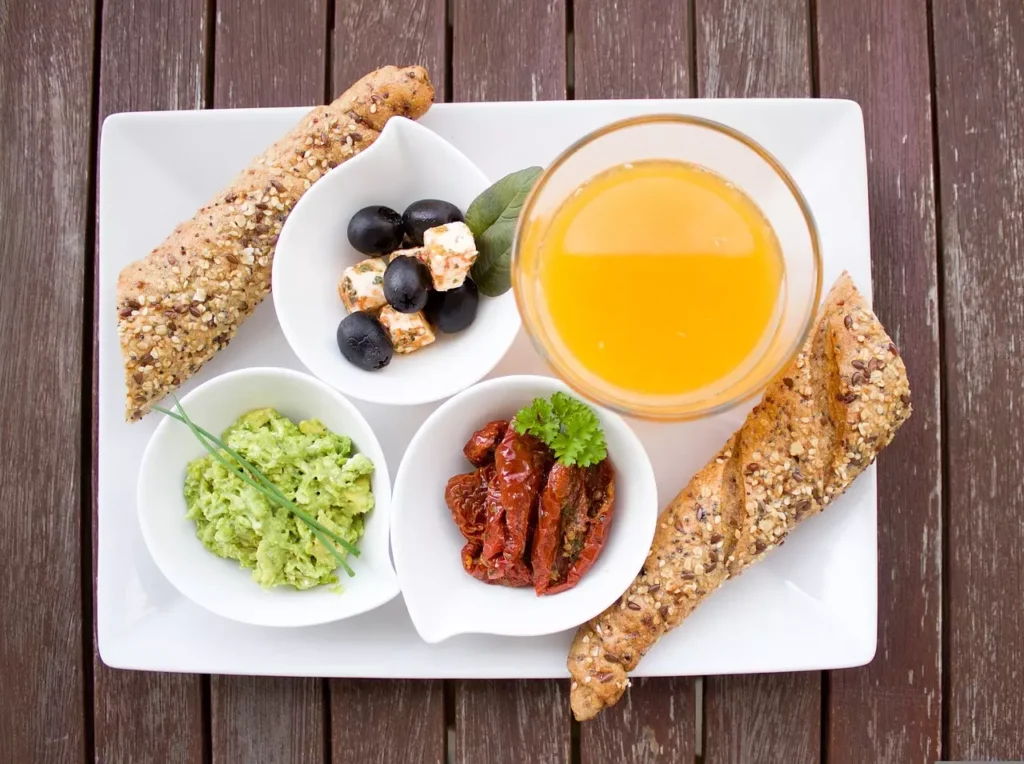 Food tripping is another thing you can add to your itinerary.
If you're new to the country, take the time to try the unique dining experience there.
First, look for restaurants that offer local favorites like harees, machboos, and falafel, as well as authentic Arabic kebab and shawarma.
After sampling the local cooking, you can continue your gastronomic adventure by exploring the various international cuisines available in Abu Dhabi, including Lebanese, Thai, Mediterranean, Indian, Chinese, Japanese, and many more.
You can also check out the best Restaurants In Honduras (Tegucigalpa), Fayetteville (North Carolina), and Noida.
#4. Know the dress code and pack accordingly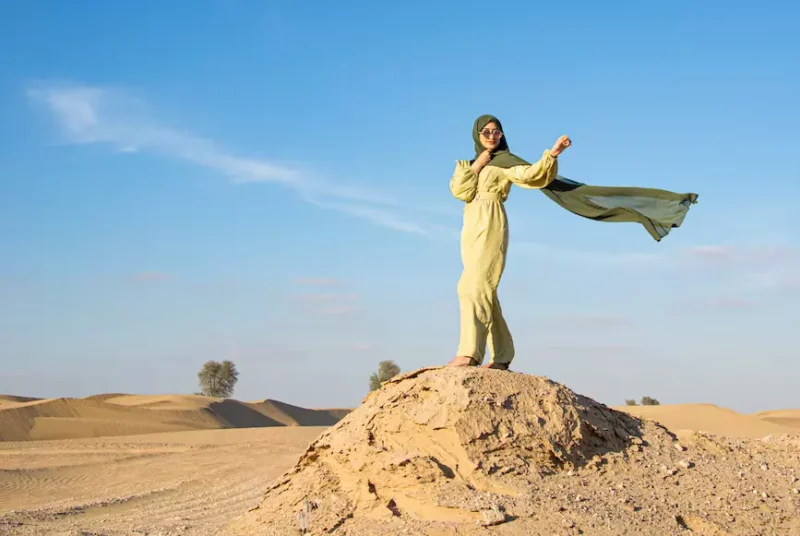 The UAE is a Muslim country that follows a conservative dress code, which applies to both men and women.
But given the country's diverse population, foreigners and non-Muslim guests aren't required to wear traditional clothing. The only exception is when visiting religious sites where women are expected to don abayas and head covers.
Generally, you can wear anything you want, so long as it falls under the modest fashion category. This means:
Covering up from your shoulders down to your knees.
No plunging necklines and see-through or skin-tight clothing.
Avoiding pieces that carry obscene or offensive prints and designs.
When packing, don't forget to consider the warm weather in the country. Choose pieces made from light, comfortable materials, like cotton and linen.
Don't forget to bring shawls and cover-ups (e.g., pashmina). These can help keep you comfortable inside air-conditioned areas and protect you from the sun and sand outdoors.
Planning to swim at the beach or in swimming pools? You can pack a bikini that's not too revealing, but remember to only wear it on designated premises (i.e., beaches and hotel pools).
#5. Research events in the area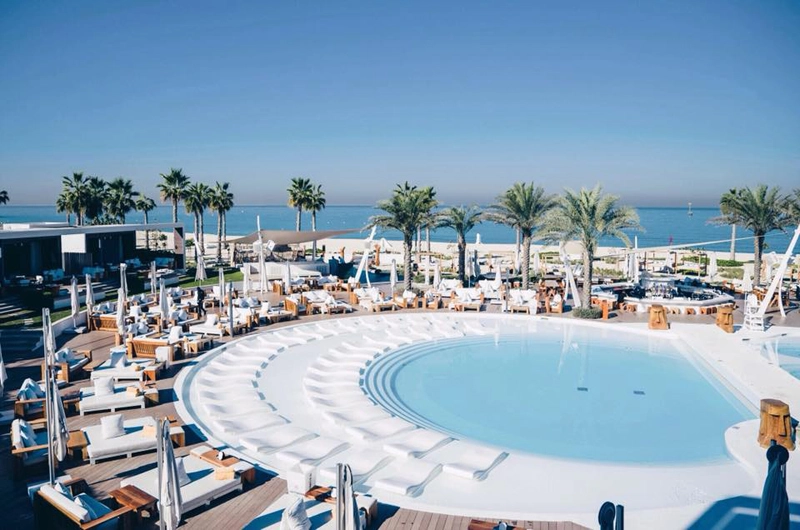 Since you're going on an all-girl adventure, you might as well look for a place that offers exclusive events for women. These gatherings usually include limited performances and other perks, like private facilities.
Many tourist destinations schedule a ladies' day in Abu Dhabi, including Yas Waterworld, Warner Bros. World, and Ferrari World. Often, these events are set during a specific day of the week or a day in a month.
Research the exact date beforehand so you can time your trip accordingly. Ensure you note all the requirements, including dress codes, travel documents, etc.
#6. Finalize your plan as early as possible
Early travel planning has a lot of advantages. Not only will you have more time to compare prices and features for hotels and destinations, but you'll also be able to find air charters or commercial flights without worrying about whether everyone can fly together.
Plus, finalizing your plan early also lets you prepare for the logistics of your trip. Whether you intend to go mall hopping and shop 'til you drop off or attend an invitation-only event; you can easily stay on top of your itinerary when you've decided on the major details of your trip beforehand.
Once the destination, accommodation, and travel date are finalized, make the necessary reservations. This way, you can focus more on having a good time rather than thinking about the preparations you need to do for the following stages of your trip.
Have Fun in Abu Dhabi
Going out with your girlfriends can help deepen your bonds with your BFFs.
Get started with your all-girl outing preparations using this article as a guide, and plan a wonderful vacation in Abu Dhabi.