Top 15 Best Restaurants in Peterborough (United Kingdom)
As a food lover and avid traveler, it's natural to want to discover new flavors. Where should you eat to get the best food in Peterborough? More importantly, where can you find a good variety of different types of food?
While a visitor in Peterborough will be worried about the best restaurant to dine at, a local might be looking for a new place to spend time with friends.
Restaurants in Peterborough offer whatever you need, from the steakhouse to fancy restaurants, cozy restaurants, trendy spots, and much more. This post will consider the top 15 best restaurants in Peterborough and their offerings.
Below are some of the top restaurants in Peterborough.
What are the Best Restaurants in Peterborough
#1. Turkish Kitchen Peterborough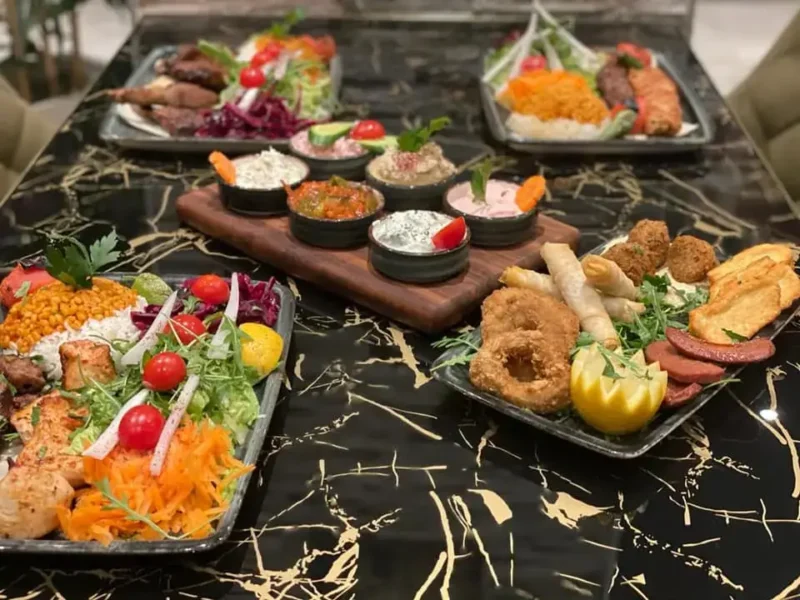 Turkish Kitchen Peterborough is one of the top restaurants in Peterborough, and it's because of its specialty in Turkish cuisine. The restaurant offers a wide range of Turkish dishes, including starters, main courses, and desserts.
The menu is reasonably priced, and the food is delicious. Everything is worth a try, from their delicious mezes and juicy grilled meats to fish and vegetarian plates. The starter menu features a selection of traditional Turkish starters, such as hummus, bread with dipping sauces, and fried calamari.
The main course menu offers a variety of meat, fish, and vegetarian dishes. The desserts are also delicious, with a wide selection of cakes, pastries, and ice creams.
The Turkish Kitchen staff is friendly and helpful, and the restaurant has a relaxed and comfortable atmosphere. Overall, Turkish Kitchen Peterborough is a great choice for a meal out. The food is excellent and affordable, and the atmosphere is relaxing and comfortable.
Address: 34 New Rd, Peterborough PE1 1FW, United Kingdom
#2. Tavan restaurant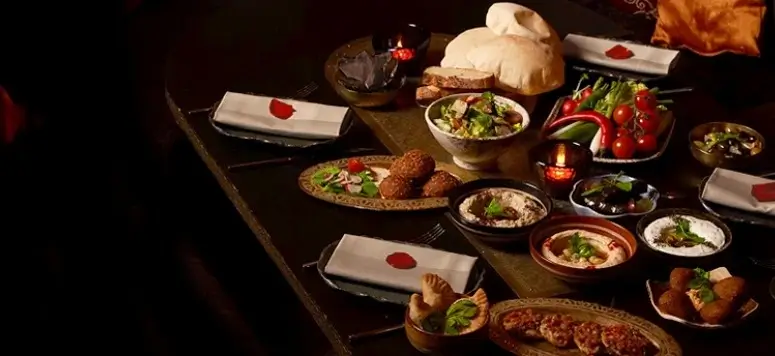 Tavan is a family-owned business that has been serving the Peterborough area for over 15 years. The restaurant offers a variety of Persian and Afghan dishes and a wide selection of vegetarian options.
The owners take great delight in serving clients fresh and healthful meals since they are passionate about what they do. They boast classic dishes and the perfect dining space for a special lunch and dinner with style and luxury.
Tavan's casual atmosphere makes it a great place to enjoy a meal with family or friends. The staff are always willing to assist with menu choices and can make recommendations based on your preferences. Additionally, they provide food for special events.
If you're looking for a delicious, authentic Persian meal, Tavan is a perfect choice. Their hearty dishes will leave you feeling satisfied and coming back for more. Other provisions include delivery, takeaway, dine-in, coffee, beer, late-night food, healthy options, and wine.
Address: 77 Lincoln Rd, Peterborough PE1 2SH, United Kingdom
#3. Salamis Greek Taverna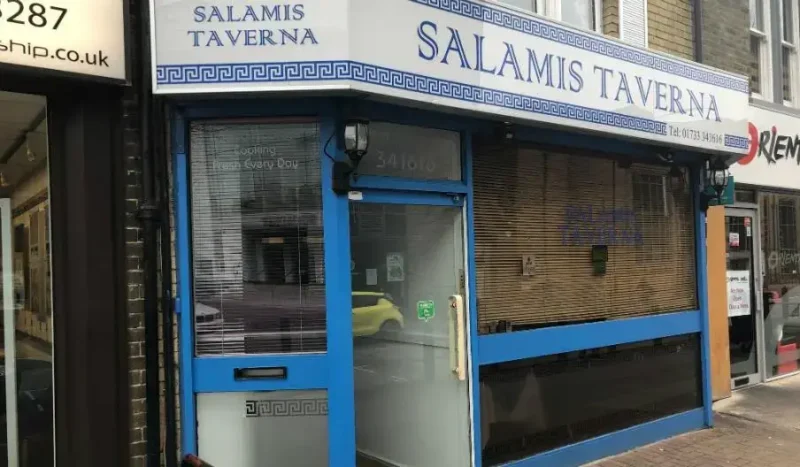 If you're craving delectable Greek cuisine, head to Salamis Greek taverna in Peterborough. This restaurant serves traditional Greek dishes like Souvlaki and Gyros and more modern fare such as Greek salad and Moussaka.
The food at Salamis is amazing, and the service is top-notch. It doesn't just end in food. Moussaka, chicken souvlaki, fish course, mussels, meat course with rice, and fritto misto are popular meals you may want to try.
They offer great drinks, too, from wine to beer and cocktails. Their wine menu covers a fine selection of house, white, and red wines. At the same time, their beer selection includes both domestic and international brews.
The atmosphere at Salamis Taverna is great because it's peaceful and everyone there is friendly. I recommend this restaurant to anyone seeking a wonderful Greek dining experience.
Address: 31 Broadway, Peterborough PE1 1SQ, United Kingdom
#4. Wildwood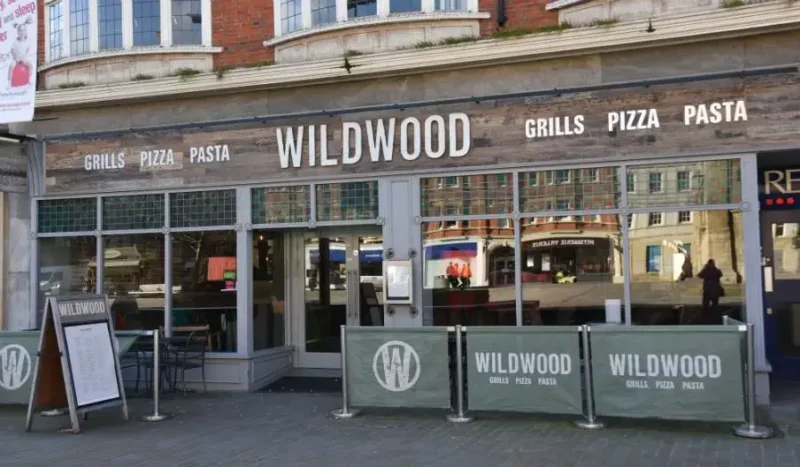 If you're looking for a typical unique dining experience, visit Wildwood in Peterborough. This restaurant is all about locally sourced, sustainable ingredients, and they even have their on-site farm!
Though the restaurant is all stylish and trendy, they focus on providing guests with healthy and quality meals. Their menu covers European and international favorites, including a kid's menu.
They offer a seasonal menu, but you can always expect fresh, flavorful dishes. When it comes to cocktails, they are fantastic at it. They serve innovative handcrafted cocktails, great for late-night and evening hangouts.
In addition to a cocktail, they also serve wine, beer, and spirits, as found in the bar-on site. And, of course, the views of the countryside are simply beautiful. Wildwood, Peterborough, is too impressive for you to miss. So do well to visit if you are around town.
Address: 6, 6A Cathedral Square, Peterborough PE1 1XH, United Kingdom
You may also check out the best places to eat in Bakersfield (California), Fresno (California), and Scranton (Pennsylvania).
#5. Middleton Steakhouse and grill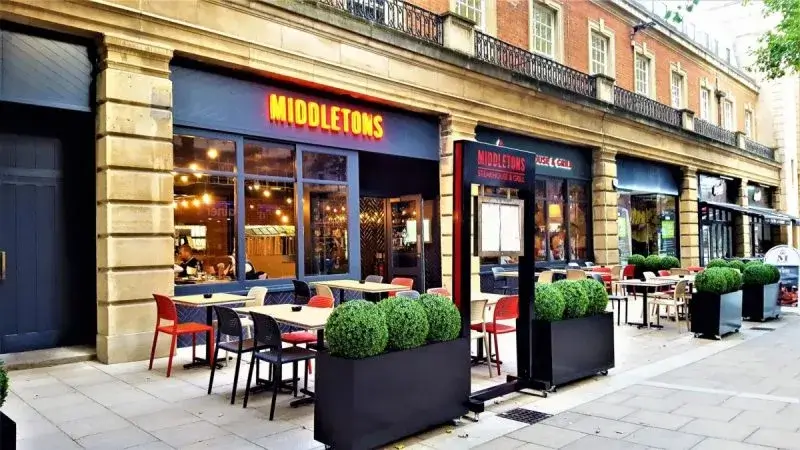 If you're in the mood for a delicious steak, you'll want to head to Middleton Steakhouse and Grill in Peterborough. This restaurant is known for its fantastic steak dishes, as well as its friendly and attentive service.
They boast of efficient and quality service, with a customer-based service. You'd enjoy juicy steaks, burgers, seafood, and delicious desserts.
They even offer classical options with a modern twist and old-school buzz. If you have any food intolerance, you do not have to worry, as all special diets are catered for.
All you need do is inform your server, and you'd be presented with the perfect meal for your taste and diet needs. Middleton Steakhouse is undoubtedly the ideal place to enjoy a nice dinner with family or friends.
Address: 9-15, Bridge St, Peterborough PE1 1HJ, United Kingdom
#6. Fratelli tavola calda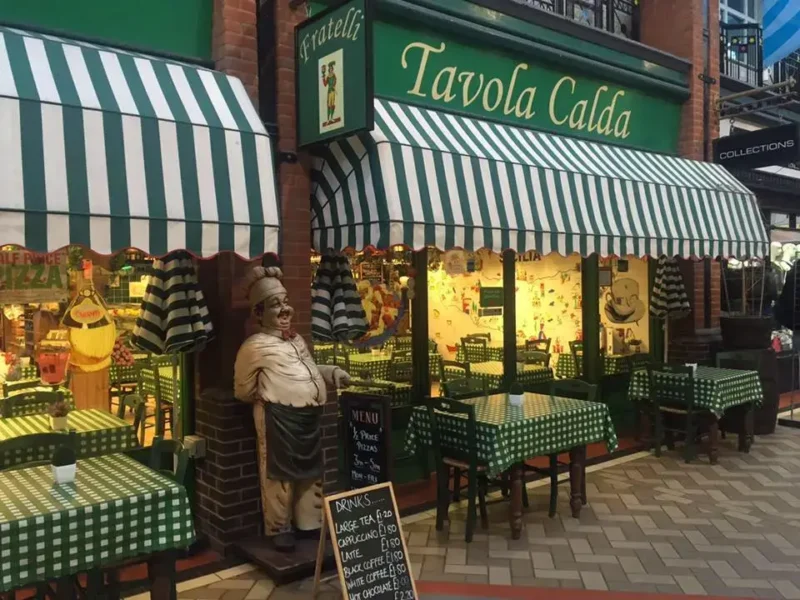 Are you looking for the best place to eat in Peterborough? Check out Fratelli Tavola Calda! This restaurant is well-known for its delicious Italian cuisine and warm and inviting atmosphere.
Whether you're looking for a romantic dinner with someone special or a night out with friends, Fratelli Tavola Calda is the perfect spot. This dining spot is quite relaxing and warm.
They offer breakfast, lunch, brunch, and dinner. They also have a kids' menu and many vegetarian options. Make sure to try the signature dish, the Tavola Calda pizza! Dessert is also excellent here, so you can start with a drinkable dessert.
Address: 2-3 Rivergate, Peterborough PE1 1EL, United Kingdom
#7. Turtle Bay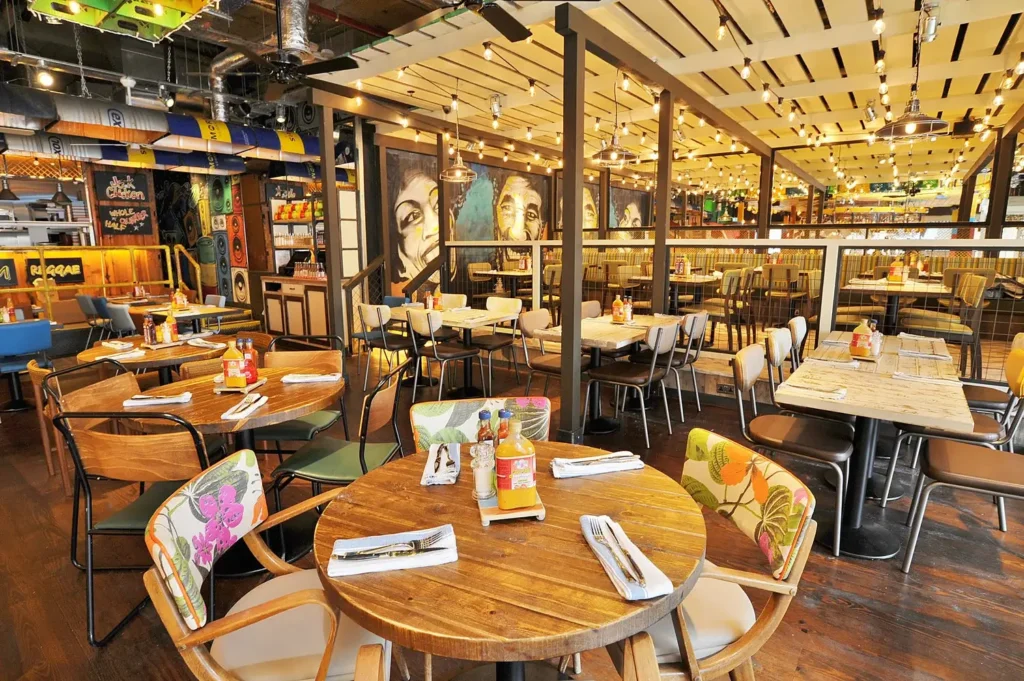 For a delicious Caribbean meal in Peterborough, look no further than Turtle Bay! This restaurant serves authentic Jamaican cuisine, and the friendly staff will make you feel at home. It is also an excellent spot for vegan and vegetarian offers.
They are also great with crafted cocktails, wine, and beer. If you want to experience the nightlife, you can also enjoy some late-night food. You can visit for breakfast, brunch, dinner, and dinner.
Turtle Bay is the perfect spot for a casual night out with friends or a romantic dinner for two. And remember to try one of their signature rum cocktails!
Address: 46, Queensgate Shopping Centre, Peterborough PE1 1NH, United Kingdom
#8. Gurkha durbaar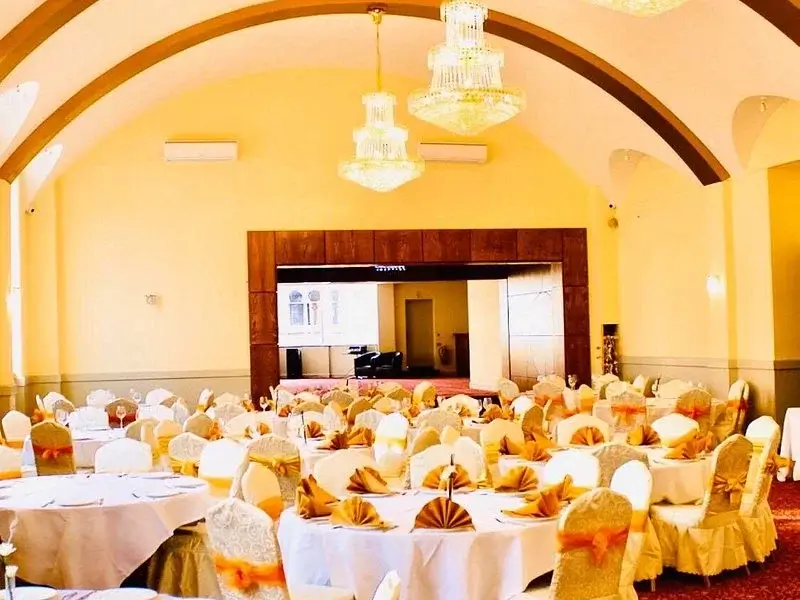 If you're looking for a truly unique dining experience, you should take advantage of Gurkha Durbaar in Peterborough. This restaurant specializes in Nepalese and Indian cuisine, and the dishes are delicious.
They serve dishes like kebab, onion bhaji empress pakora, chicken biryani, butter chicken, tandoori chicken, and lots more. At Gurkha Durbaar, they are always looking for ways to help customers and make them happy.
The atmosphere is also charming, and the staff is amicable. I highly recommend Gurkha Durbaar if you're looking for a great meal in an unforgettable setting.
Address: 42 Broadway, Peterborough PE1 1RS, United Kingdom
#9. Cote Peterborough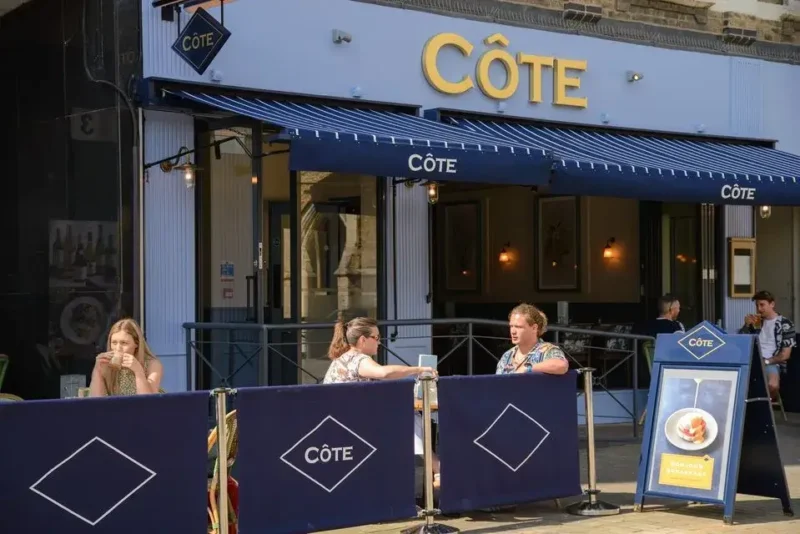 If you're looking for a top-notch dining experience in Peterborough, you can't go wrong with Cote. This restaurant offers French-inspired cuisine featuring classic and contemporary dishes. The setting is elegant yet relaxed, and the service is impeccable.
Cote Peterborough is a modern all-day French restaurant serving regional and traditional classics. This upmarket restaurant offers visitors authentic French classics, freshly cooked to order.
The highest quality ingredients are used to prepare the dishes. This eatery amazes guests with its mouth-watering. Whether you're out for a romantic date for two or a night out with friends, Cote is sure to please your taste and cravings.
Address: City Centre, 4 Church St, Peterborough PE1 1XR, United Kingdom
You may also like to check out the best eatries in Beaver Creek (Colorado), Bethesda (MD), Greenville (Texas), and Columbus (Mississippi).
#10. Cherry House at Werrington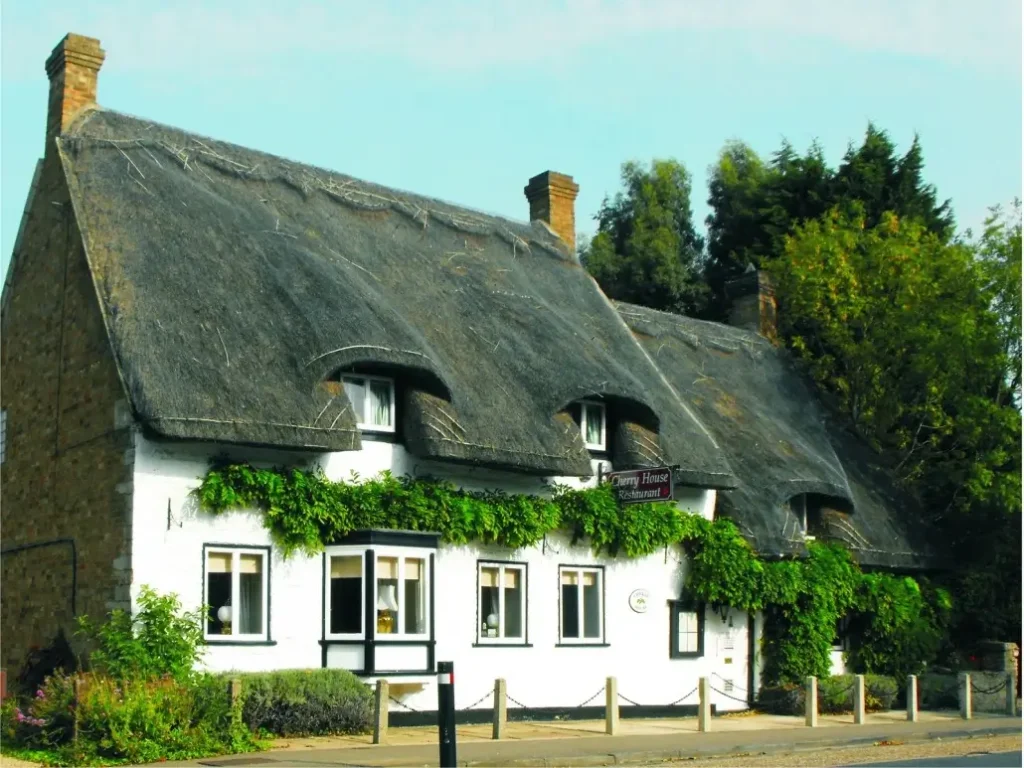 When it comes to hearty meals, whether for lunch or dinner, you should visit the Cherry House at Werrington. This upmarket restaurant serves some of the best food in town, and you're sure to find something to your taste.
You'd find varieties of French flavors, including new and unique recipes. They offer exclusive dining without delivery or takeaway option.
Cherry House has got you covered whether you're in the mood for some yummy steak or a light salad. And do not forget to try one of their signature desserts – you won't be disappointed!
Address: 125 Church St, Werrington, Peterborough PE4 6QF, United Kingdom
#11. The Banyan tree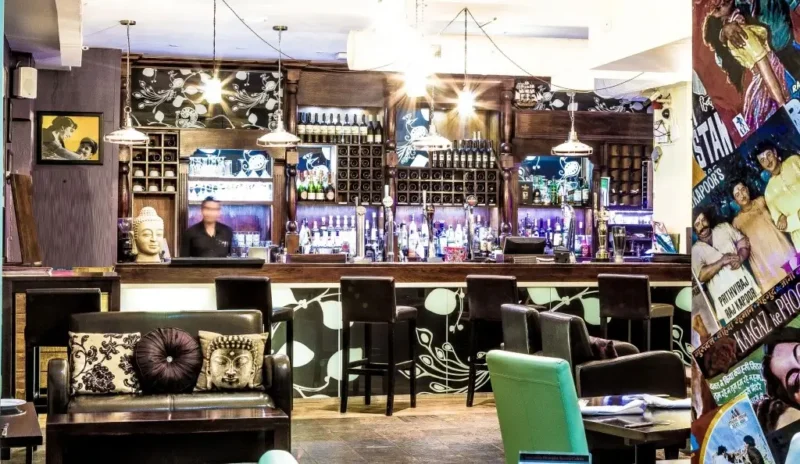 If you desire a top-notch dining experience in Peterborough, Banyan tree might be the perfect spot for you. This restaurant offers a contemporary twist on traditional Indian cuisine, and the results are simply stunning.
The menu features quite a wide range of dishes, all expertly prepared and delicious. And the atmosphere is just as inviting as the food. You'll feel at home from the point you step through the door.
Trust us, the banyan tree is not to be missed, especially if you love Indian food.
Address: 53 Westgate, Peterborough PE1 1QA, United Kingdom
#12. Wagamama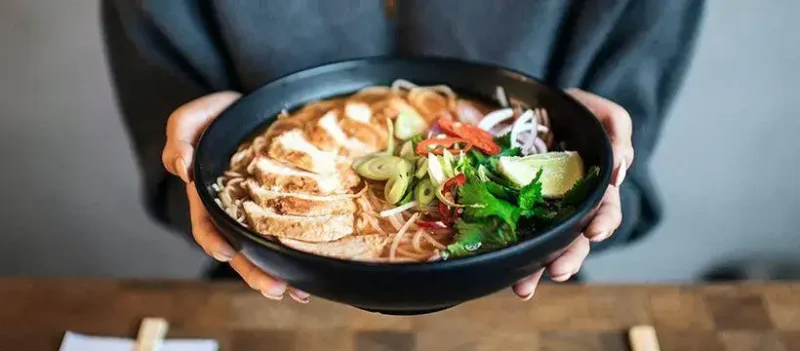 If you're looking for a delicious and moderately priced meal in Peterborough, Wagamama suits your search. This popular chain restaurant offers a comprehensive menu of Japanese-inspired dishes, from ramen and curry to stir-fries and noodles.
The menu is significant, and there's something to suit everyone's taste. The uniqueness of this restaurant lies in its communal dining theme and the distinct flavor of its food.
Plus, the service is always fast and efficient. You'd enjoy the best Asian food, prepared the traditional way, with a modern twist.
Address: 37-39 Long Causeway, Peterborough PE1 1YJ, United Kingdom
#13. Tap and Tandoor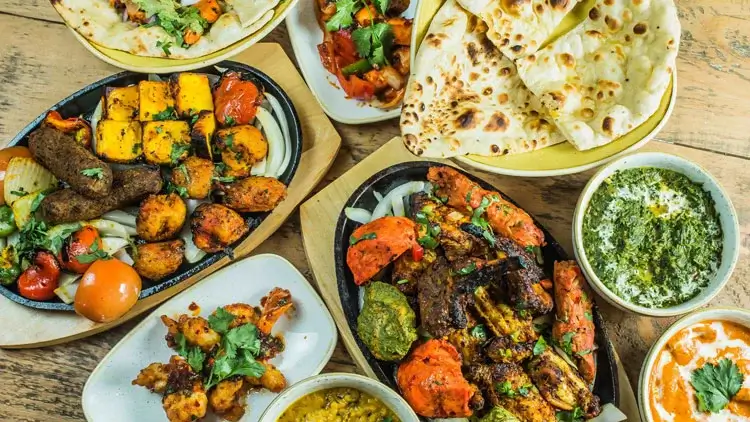 Another great restaurant in Peterborough is Tap and Tandoor. This restaurant is excellent for those in the mood for some fantastic Indian cuisine.
Offering lunch and dinner, Tap and Tandoor offer only the best selection of modern plates. This popular restaurant serves delicious dishes that will tantalize your taste buds, and they have a wonderful selection of vegetarian and non-vegetarian options.
The service is quick and friendly, and the prices are very reasonable. Take advantage of this hidden gem!
Address: 53 Cumbergate Queensgate Shopping Centre, Peterborough PE1 1YR, United Kingdom
#14. Bella Italian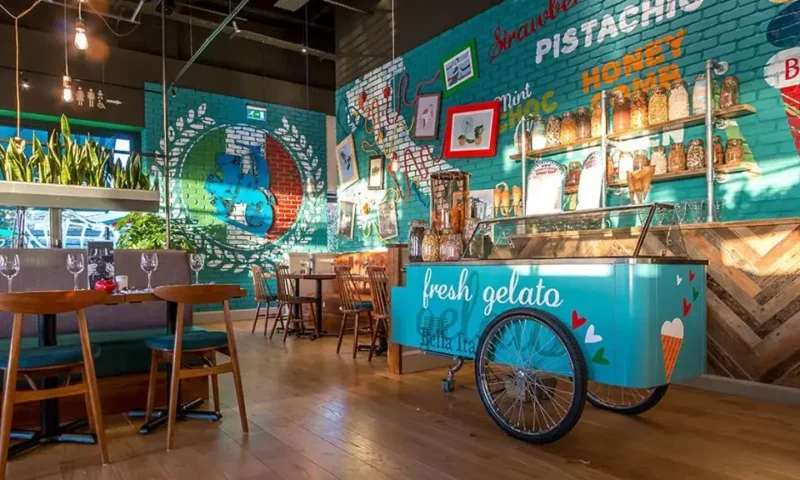 If you desire a delicious Italian meal in Peterborough, you'll want to check out Bella Italia. This restaurant offers classic dishes like spaghetti and meatballs and special fares like chicken marsala and shrimp scampi.
And remember to try one of their signature desserts, like the tiramisu or cannoli! When it comes to authenticity, you can trust Bella Italian restaurant.
This is because they prepare their food with locally sourced ingredients. If you want healthy picks, you've got them. If you have a sweet tooth, you should try their Framenti. There are many other recipes to enjoy, so visit Bella Italian restaurant today.
Address: Cygnet Park, Phorpres Way, Hampton, Peterborough PE7 8FD, United Kingdom
#15. Flame bar and restaurant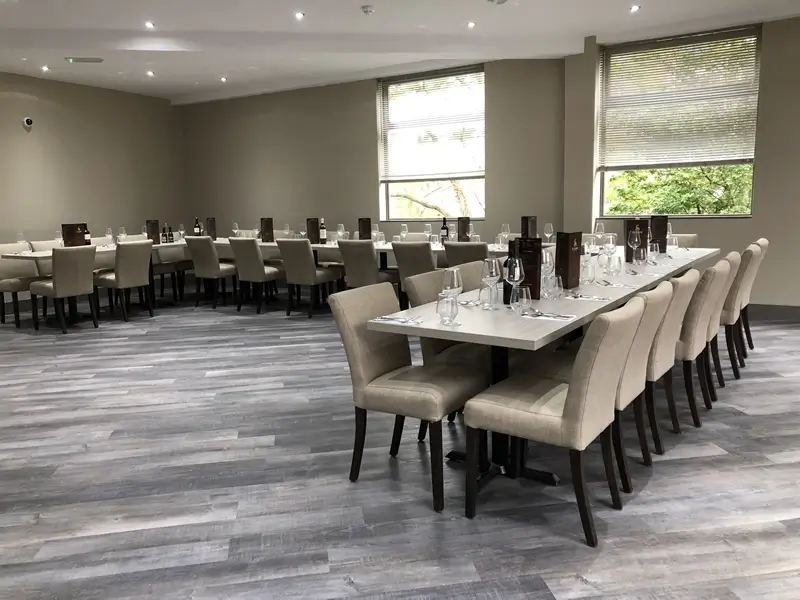 Check out Flame bar and restaurant If you desire a trendy spot for an afternoon hangout or nightlife. With its stylish setting and delicious menu, it's no wonder this eatery is one of the top restaurants in Peterborough.
Regarding food, Flame bar and restaurant offers something for everyone. Whether you're craving a juicy steak, fresh seafood, or a hearty pasta dish, you'll find it all here.
If you're looking to pair your meal with the perfect drink, you'll be happy to know that the restaurant has an extensive wine list.
Whether you're stopping in for lunch or dinner, Flame bar and restaurant are sure to make your dining experience memorable.
Address: 11-13 Broadway, Peterborough PE1 1SQ, United Kingdom
#16. East Restaurant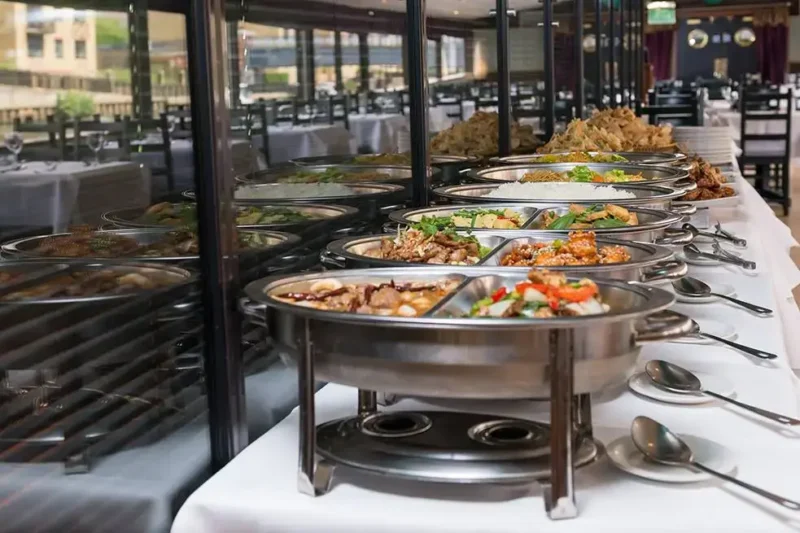 If you're craving some good East Asian cuisine, Peterborough has several excellent options. East restaurant in Peterborough offers visitors a food journey through tantalizing dishes from diverse cultures and flavors in Southeast Asia.
Some of their popular picks include Sunday buffet, green curry, banana tempura, and pad thai. They are so many other delicious cuisines so that you can explore them.
For Chinese food, head to East restaurant, where you'll find all your favorite dishes like kung pao chicken and Beijing duck.
If you're craving Japanese, check out Sushiya or Wasabi House. And for Korean food, try Seoul Express. With so many delicious options, you'll be able to satisfy your cravings!
Address: Upper Deck Charters, Town Bridge, Town Brg, Peterborough PE1 1FP, United Kingdom
Time to spare? Why not check out the best restaurants to eat in Morristown (Tennessee), Clovis (New Mexico), Montclair (New Jersey), and Salem (Oregon).
Enjoy Your Meal at Peterborough Restaurants
We hope you enjoyed reading about our top picks for restaurants in Peterborough. Whether you're looking forward to a romantic night out, a night with friends, or a family-friendly meal, there's something perfect on this list for everyone.
If you're still feeling hungry, check out our honorable mentions.
Happy eating!
Disclaimer: Vasttourist always strives for content accuracy. Since the time of publishing, travel-related information regarding pricing, schedules, and hours may have changed. Please see individual websites embedded in this post for the most current trip-planning information.

Unless otherwise stated, Vasttourist does not claim ownership of any images used on our blog site. The respectful owners of all visual content have copyright protection. We try to include links to the sources. If any images are your property and you do not want them to appear on our blog, don't hesitate to contact us; we will take them down immediately. We support properly crediting the original writer, artist, or photographer.