Top 15 Best Restaurants In Temple Tx (Texas)
Have you had it up there trying to find the best restaurants in Temple TX? We're here to tell you about the best places to eat in Temple, Texas, so you don't have to look for them.
As they say, everyone can relate to food. Therefore, the easiest way to do it is to check out Temple, Tx, booming food scene.
In terms of cuisine, Temple has something for everyone, whether you're craving traditional Tex-Mex, juicy burgers, real barbecue, or something a little fancier. It can be challenging to know where to start when there are so many fantastic restaurants to pick from.
To sample the best culinary specialties of the city and discover your new favorite dining establishment, we've compiled a list of Temple, Texas's top restaurants. As we take you on a culinary tour of the best restaurants in Temple, Texas, get ready to indulge in some delectable dishes.
What are the Best Restaurants In Temple (Texas)
#1. Megg's Cafe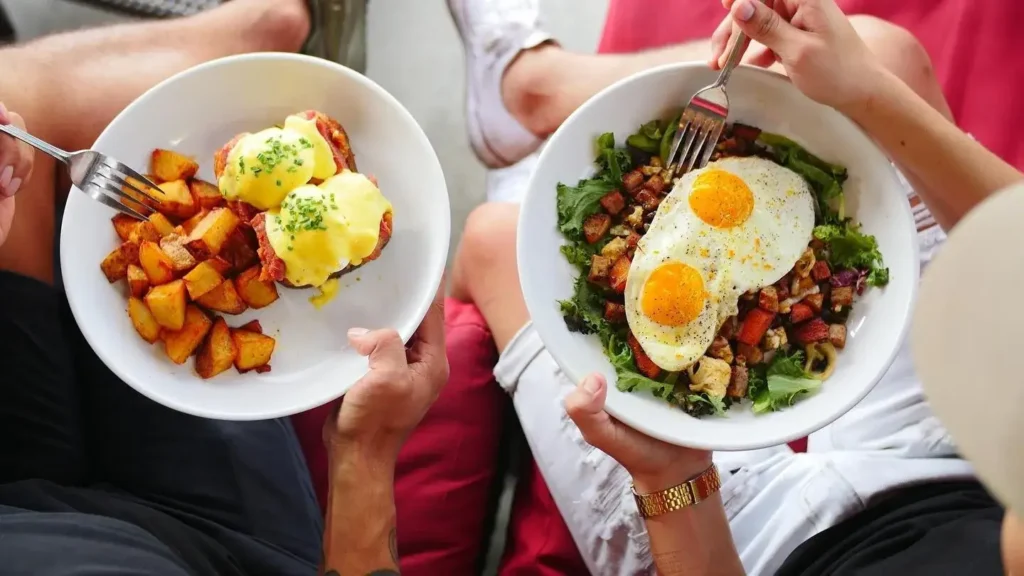 Megg's Cafe is one of the top restaurants in Temple, TX. Try deviled eggs, delicious egg rolls, and eggs benedict. This restaurant is so popular because of its tasty buttermilk pancakes, cinnamon rolls, and Belgian waffles.
Enjoy a tasty craft beer, mimosa, or glass of wine. Great iced coffee, fresh juices, and tea are all available here.
An excellent feature of Megg's Cafe is food delivery. Many visitors point out how kind the staff is at this establishment.
People comment about enjoyable service in their reviews. The fair prices at this establishment merit attention. Visitors can unwind in this space thanks to the exquisite décor and amazing environment. This restaurant scored 4.4 out of 5 stars on Google.
Address: 1749 Everton Dr, Temple, TX 76504, United States
#2. Mee's Authentic Thai Cuisine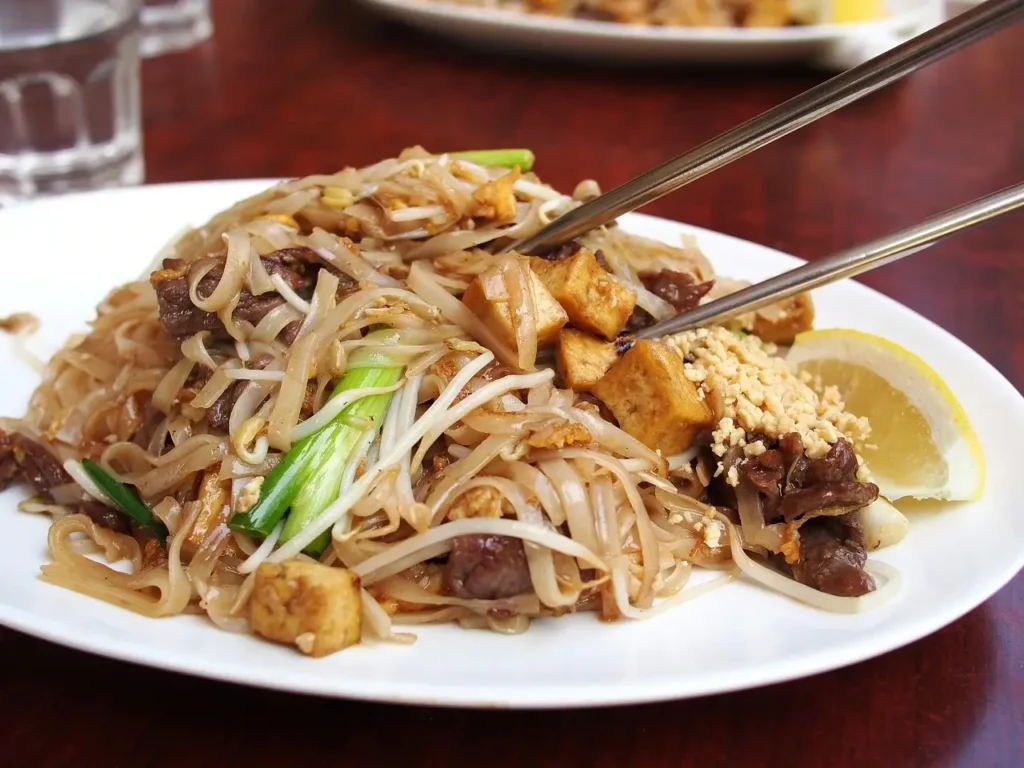 Mee's Authentic Thai Cuisine is a top-notch Thai restaurant in Temple, TX. Customers are urged to experience Thai cuisine at this restaurant.
The chefs make excellent egg rolls, tom yum, and chicken pad thai here. Mee Mee's authentic Thai restaurant will provide delicious coffee, iced tea, or Thai tea.
This establishment has a friendly ambiance that makes customers feel comfortable and helps them have fun. Customers of this location laud the staff as being adorable. If you want courteous service, you should go to this site.
The majority of people comment on the dishes' affordable prices. It is well known for its lavish furnishings. This restaurant is rated 4.5 on the Google scale.
Address: 3550 S General Bruce Dr, Temple, TX 76504, United States
#3. Green Sausage House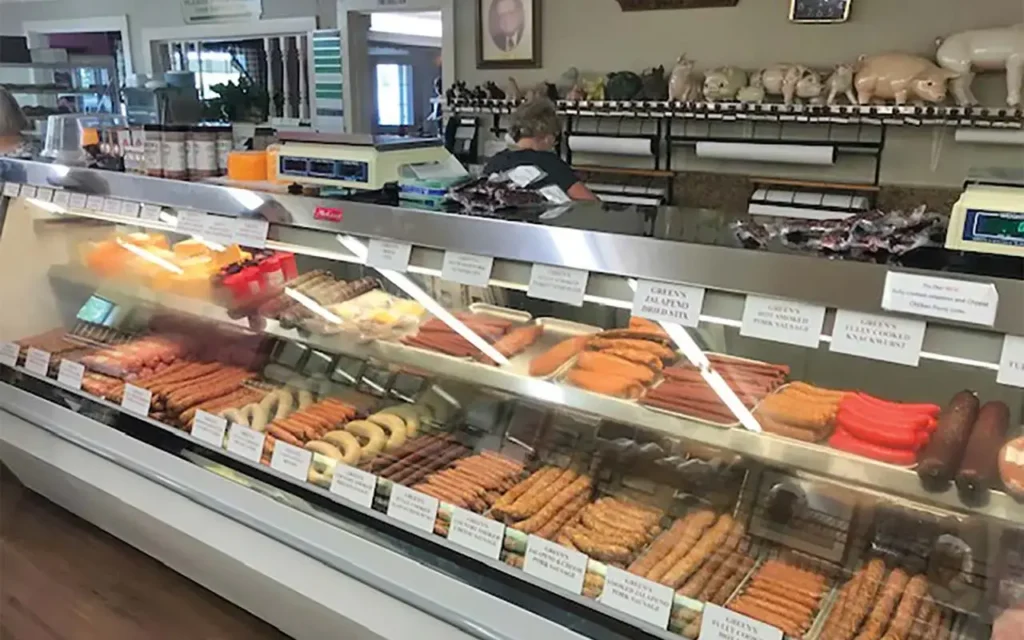 You ought to go to this cafe if you enjoy German food. You can order bacon, boudin balls, and perfectly cooked smoked sausages.
Enjoy yourself and treat your guests to delicious kolaches, biscuits, and cinnamon rolls. You won't soon forget a nice beer that you can taste. The coffee or iced tea at this location is superb.
Green's Sausage House has a friendly atmosphere where people can relax after a long day at work. Without friendly employees, this place would not be successful.
Customers enjoy this place because of the amazing service. You will be pleasantly surprised by the location's average pricing. Visitors to this cafe gave it a Google rating of 4.8.
Address: 16483 TX-53, Temple, TX 76501, United States
#4. Pignetti's
Pignetti's is a top Italian restaurant in Temple, Tx. You ought to eat at this restaurant if you enjoy Italian food. The first mouthful of a good Margherita pizza, lobster ravioli, or Italian lasagna will amaze you. Ordering delectable tiramisu, chocolate cakes, and brulee desserts is smart.
For mouthwatering marsala, lager, or limoncello, go to Pignetti's. After a long work week, you can enjoy a delicious cappuccino, iced tea, or bread drink.
After a long day of work, people can relax here thanks to the cozy atmosphere and comfortable setting. Without the helpful employees, this establishment couldn't be as successful. Customers here agree that the service is quick. Many reviews find that the prices of the dishes are average. The magnificent decoration is worth viewing.
Address: 14 S 2nd St, Temple, TX 76501, United States.
If you are looking for more restaurants to dine at in the United States, then you can check out the best restaurants in San Marcos (Texas), Addison (Texas), Greenville (Texas), and Galveston (Texas).
#5. Old Jody's restaurant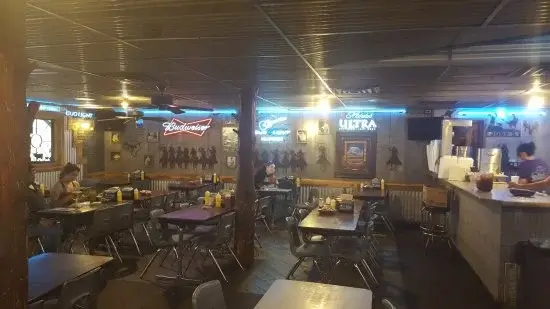 This is a casual restaurant in Temple, Tx. Many patrons suggest ordering well-cooked fried catfish, hamburgers, and chef salads.
According to reviews from customers, the staff here serves tasty biscuits. Start your dinner with a refreshing draft beer. The excellent coffee at this eatery can entice you to return.
After a long day of work, people can relax at Old Jody's Restaurant because of how cozy it is. Most reviews deem the staff to be excellent.
Many claim that pricing is reasonable given what is offered. According to the thoughts of the visitors, the decor is lovely. This location received 4.5 from Google users.
Address: 1219 S 1st St A, Temple, TX 76504, United States
#6. BJ's restaurant & brewhouse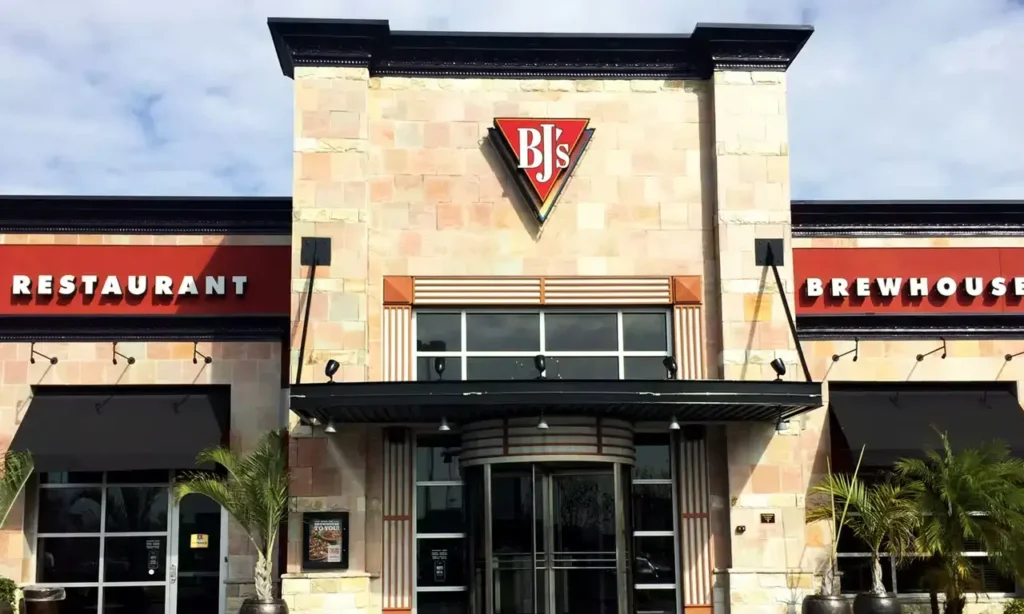 BJ's Restaurant & Brewhouse is one of Temple, TX's premier restaurants. It has been serving delectable cuisine to Temple for more than ten years.
This is one of the best pubs & bars in Temple, Tx. At first glance, the restaurant doesn't seem to be a remarkable pit stop, But once you try one of their dishes, you'll see why it was included on our list. Check out their Happy Hour specials, or take advantage of the long hours to grab a late-night snack.
The beer at this eatery is excellent. In the evening, musicians perform live music. The guests enjoy the prompt service here. The BJ's Restaurants-Temple Brewery Tasting Room has a welcoming atmosphere.
Address: 3550 S General Bruce Dr Bldg G, Temple, TX 76504, United States
#7. Cheeves Bros Steakhouse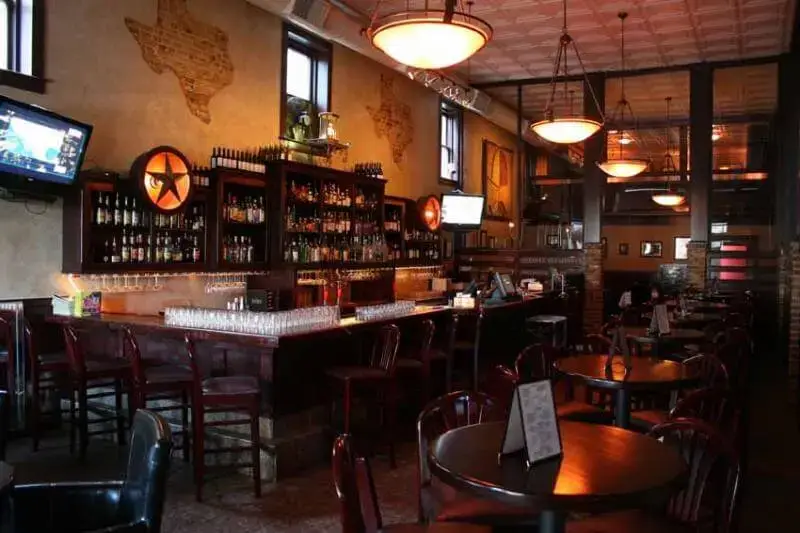 Cheeves Bros Steakhouse is an amazing place to dine in Temple, Tx. While visiting this restaurant, have Temple Railroad & Heritage Museum in mind. It's a major attraction that is close to the restaurant.
Visit Cheeves Bros Steak House for a break and enjoy some delicious lobster bisque, mashed potatoes, and oysters Rockefeller. You may find delicious crème brûlée, chocolate cakes, and brulee desserts here. Drinking good Merlot, beer, or martinis might be cool. Visitors claim that servers provide excellent coffee.
Celebrate an anniversary, a wedding, or a birthday party here. The professionalism of the workers at this location is frequently emphasized. Customers concur that the service is cool and the pricing is fair. There is a lovely atmosphere.
Address: 14 E Avenue A, Temple, TX 76501, United States
#8. Cracker barrel old country store restaurant
Cracker Barrel Old Country Store is a restaurant near the Ralph Sr. and Sunny Wilson Home in Temple, Tx. Instead of your normal dinner, try this establishment's perfectly cooked bacon, casserole, and cod. Blueberry pancakes, muffins, and French toast are all excellent.
After a hard day at work, patrons can relax in this establishment's inviting environment. The staff is praised for being top-notch here.
The service at this business may be characterized as delightful. Prices are fair, given the quality you receive. The modern fireplace is a plus.
Address: 3687 S General Bruce Dr, Temple, TX 76504, United States
#9. Bird creek burger co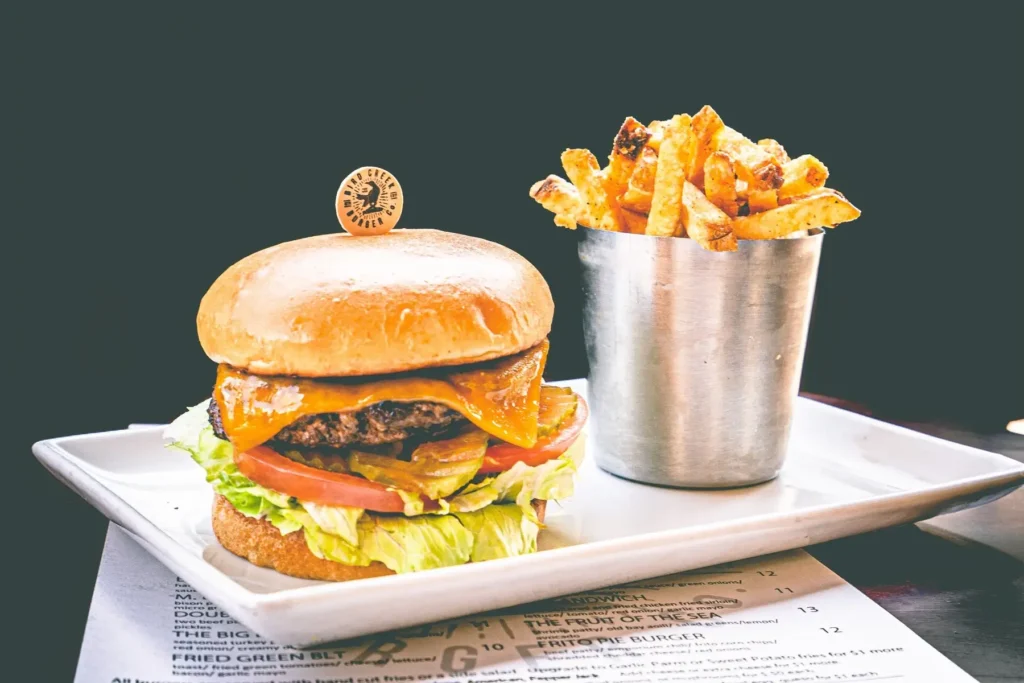 Bird Creek Burger Co. is a casual restaurant in Temple, Texas. This is where you can go and unwind after a hectic day. Savour good fried green tomatoes, parmesan fries, and garlic parmesan here. Try the delicious beignets, waffles, and bread pudding at this eatery as an alternative to your usual meal.
You can choose from mouthwatering craft beer, mimosas, or wine. When visiting Bird Creek Burger Co., you must have fantastic iced tea, coffee, or lemonade.
To make things easier for its customers, this restaurant offers food delivery. Most tourists comment on how kind the staff is. The outstanding service at this location demonstrates its high degree of quality. You will pay reasonable costs for your food. This restaurant's customers can enjoy the welcoming ambiance and lovely decor.
Address:  6 S Main St, Temple, TX 76501, United States
Looking for more culinery experiences in Texas? why not check out the best places to eat in Sherman (Texas), Abilene (Texas), Canton (Texas), and Lake Jackson (Texas).
#10. Roopas kitchen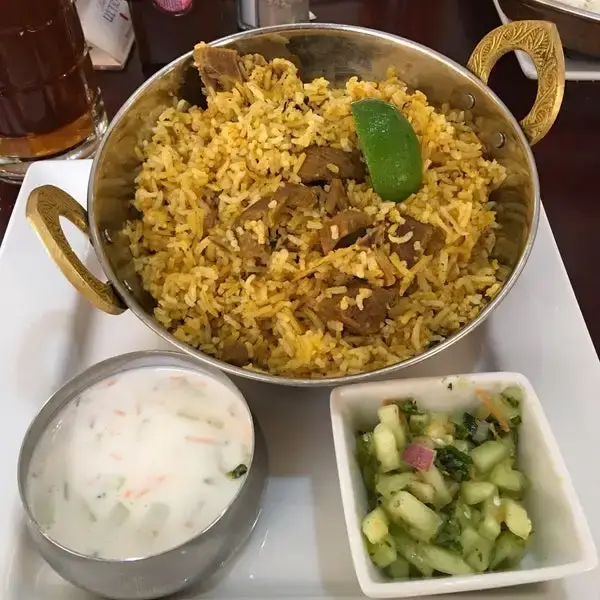 Roopa's kitchen is a top-scale restaurant in Temple, Texas, that offers delectable Indian cuisine. A superb chicken biryani, butter chicken, and naan are recommended.
The yogurt, pudding, and doughnuts served here are reviewed to be highly delectable. You can Kickstart your day with a delicious marshala.
At Roopa's kitchen, you can get delectable lemonade, iced tea, or mango lassi. This location is perfect for travelers who need dinner quickly because you can get food to go. Most visitors deem the staff to be top-notch. People remark on the high caliber of the service.
You'll appreciate the reasonable costs. Guests enjoy the restaurant's quiet atmosphere and modern decor. Given that Google offers this restaurant a rating of 4.3, you can rest assured of having a great time there.
Address: 1710 Canyon Creek Dr B-C, Temple, TX 76502, United States
#11. Cotton patch cafe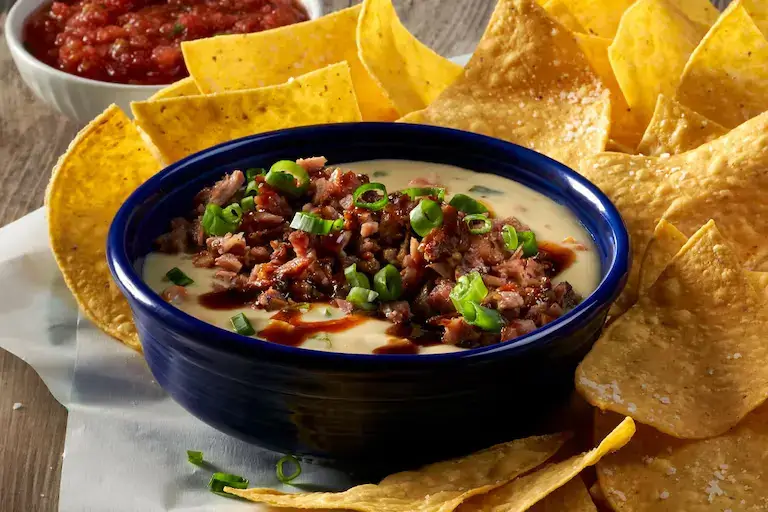 If you visit temple Tx for the first time or live nearby, stop by this restaurant to sample wonderfully cooked pork chops, chicken steaks, and rolls.
Enjoy yourself while socializing with your friends over delectable peach cobbler, chocolate cakes, and creamy desserts. Drink great wine when you visit Cotton Patch Cafe. Good coffee receives favorable evaluations.
Due to its excellent position, this place is simple to find. The excellent personnel at this establishment demonstrates its high caliber.
These restaurant owners give a lot of thought to their outstanding service. For the patrons of this eatery, the average prices are good. Most of the time, it also has a cool environment.
Address: 3111 S 31st St Ste. 3043A, Temple, TX 76502, United States
#12. Longhorn Steakhouse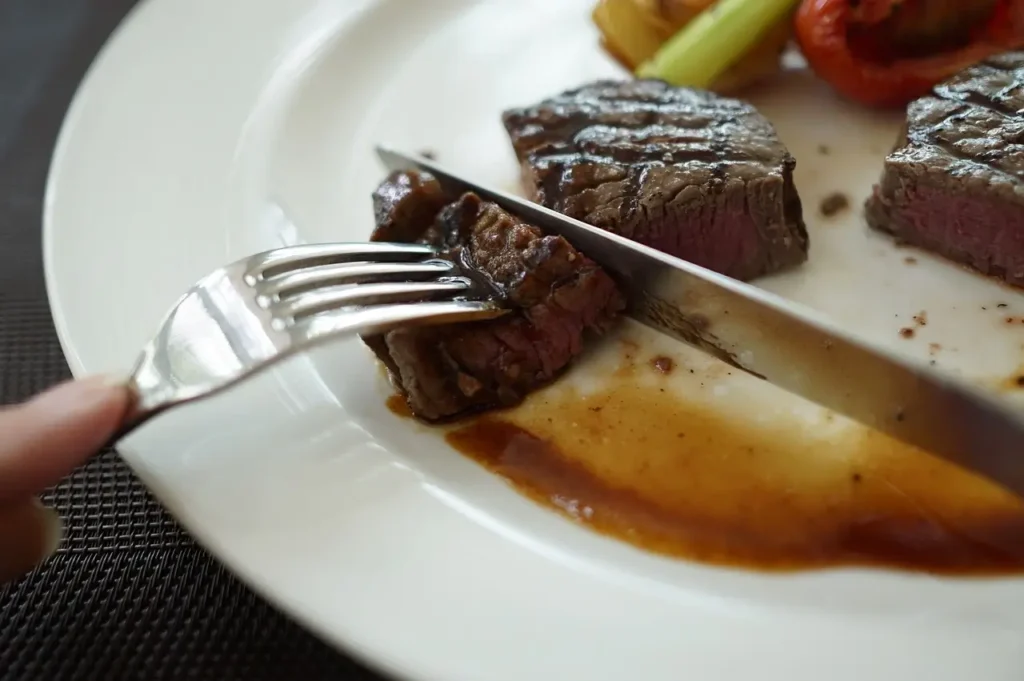 Longhorn steakhouse restaurant is one of the best steakhouse restaurants you can find in Temple, Tx. Enjoy deliciously prepared fried chicken, cheese salads, and ribeye.
It's a necessity to try the delectable margaritas, draft beer, or wine when dining at this barbecue. Great tea is famous in this location. You can place a takeaway order at LongHorn Steakhouse.
Most customers comment on how courteous the staff is. This location is famous for its outstanding customer service. You will pay typical prices here. This location has a pleasant ambiance and excellent decor. Visitors of this BBQ have given it a 4.4 rating on Google.
Address: 4507 S General Bruce Dr, Temple, TX 76502, United States
#13. Dynasty Chinese restaurant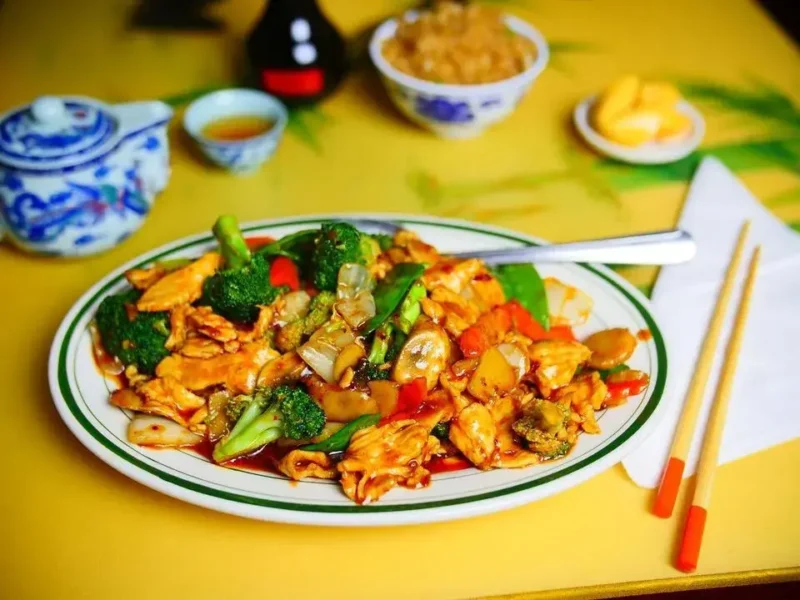 If you're craving Chinese food, this restaurant is a good choice. You'll enjoy the food here, especially the excellent fried fish, spring rolls, and beef with broccoli.
Order some wonderful peach cobbler and good ice cream at Dynasty Restaurant as a departure from your usual dinner. It's lovely to enjoy a fantastic American or a cup of tea.
To make things easier for its customers, this establishment offers food delivery. The professional personnel is what makes this place so great. Visitors love the excellent service offered here. Judging from the reviews, the pricing is reasonable. Customers can enjoy the friendly atmosphere and cozy decor at this eatery.
Address: 2501 Airport Rd, Temple, TX 76504, United States
#14. Pit Stop BBQ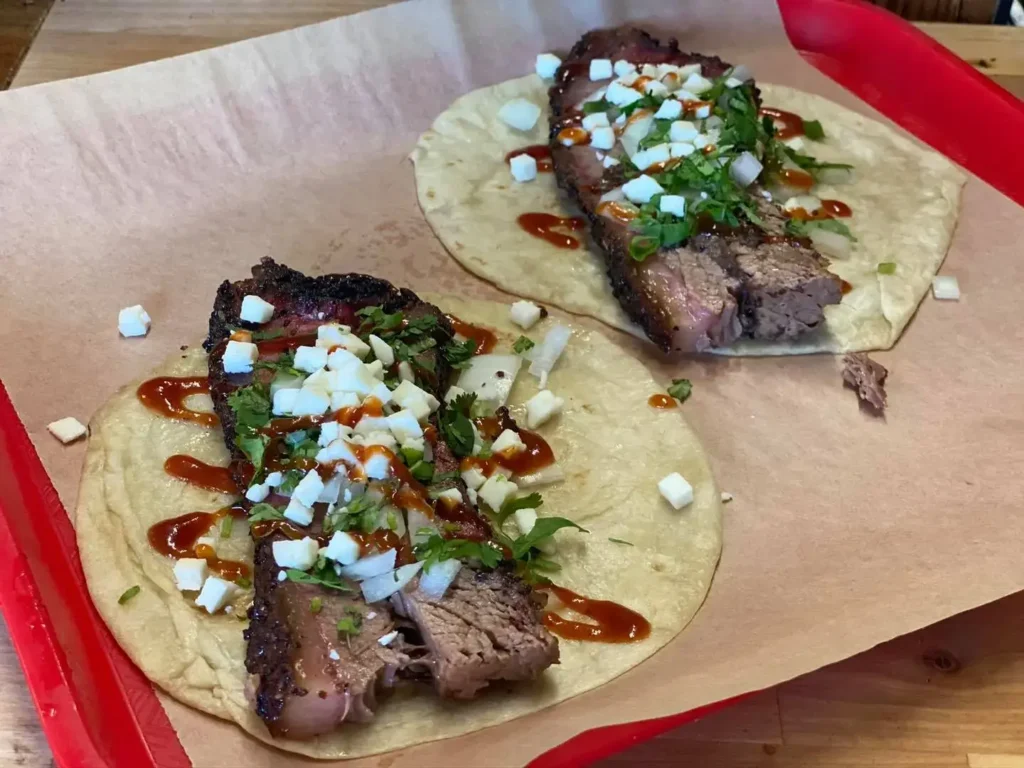 Pit Stop BBQ is a good place to stop after touring the Temple Railroad & Heritage Museum. The Cajun and Creole foods served in this barbecue establishment are recommended. Good fried chicken, potato salads, and bean rice can all be found here. Start your lunch off with some excellent tea or delectable juice.
Many guests think the staff is competent. Visitors praise the friendly service. The affordable pricing at Pit Stop BBQ is noteworthy.
You may decide to stay slightly longer than you had anticipated because of the welcoming atmosphere.
Address: 502 S 1st St, Temple, TX 76504, United States
#15. Thai Cafe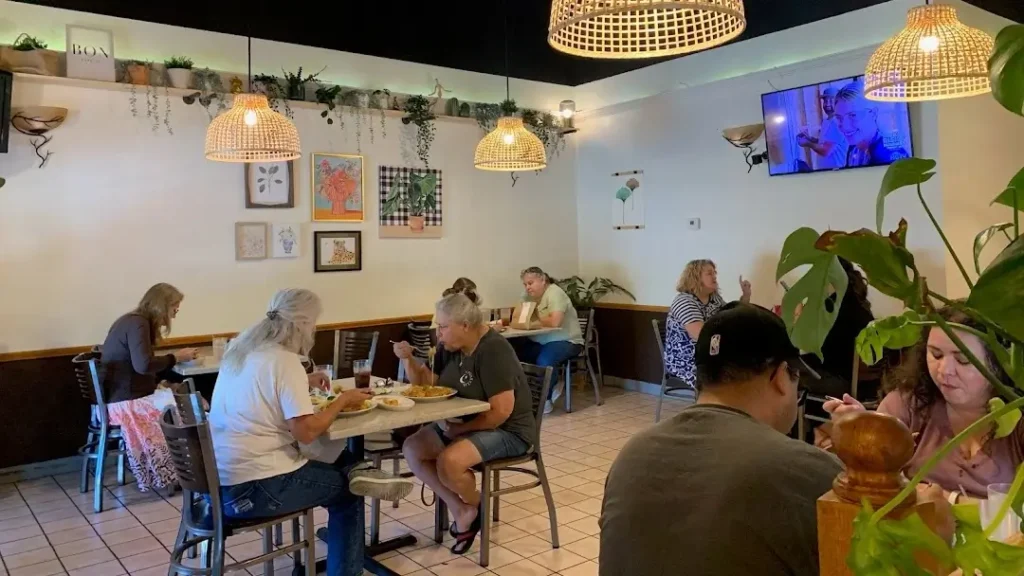 Are you looking for spicy Thai food in Temple, Texas, but don't know where to go? If yes, you should put this restaurant at the top of your list of outstanding Belton restaurants you must try.
Come here for dinner just after visiting the city. Eat delicious Thai food at this restaurant. The restaurant's chefs are known for their mouthwatering khao soi, red curry, and shrimp pad thai dishes. Customer testimonials say the servers deliver excellent coffee, Thai tea, and smoothies.
Due to the ability to order food for takeout, Thai Cafe is a fantastic option for those who need to have dinner quickly. Many people comment on how enthusiastic the staff is at this establishment. Here, prices are democratic. It's usually a good idea to experiment in a serene ambiance.
Address: 109 W Central Ave, Temple, TX 76501, United States
Time to spare? Why not check out the best restaurants in Waxahachie (Texas), Gainesville (Texas), Swindon, and Watford.
Enjoy Your Meal at Temple Texas
Here is a list of the 15 best restaurants in Temple, Texas. This list will help you find a great restaurant in Temple, Texas, that will properly satisfy your needs for food, whether you plan to visit the city or are simply a local.
If you enjoy Tex-Mex cuisine and barbecue, you don't need to worry since Temple Tx has some of the best Mexican food you've ever had.
Aside from the museum, there are many other fascinating locations in this great city that you may explore. Any of these is a visit you won't regret!
Disclaimer: Vasttourist always strives for content accuracy. Since the time of publishing, travel-related information regarding pricing, schedules, and hours may have changed. Please see individual websites embedded in this post for the most current trip-planning information.

Unless otherwise stated, Vasttourist does not claim ownership of any images used on our blog site. The respectful owners of all visual content have copyright protection. We try to include links to the sources. If any images are your property and you do not want them to appear on our blog, don't hesitate to contact us; we will take them down immediately. We support properly crediting the original writer, artist, or photographer.