20 Fun & Best Things To Do in Odessa TX (Texas)
Are you in search of the best and most fun things to do in Odessa TX? Then, you are on the right page. Odessa is a vibrant city located in western Texas. Odessa was given the name of the Ukrainian city due to the short grass prairie there resembling the steppes of Europe.
This city serves as the county seat of Texas' Ector County and was the residence of Barbara Bush, the First Lady, in 1948, as well as a previous residence of the President.
There are many things to keep you entertained on your visit to Odessa. The city is friendly and dynamic, and a lot of entertaining events are planned for guests, including live performances, festivals with brilliant colors, and cultural activities.
There are so many places to visit in Odessa, Texas, that you can extend your trip by one or two days!
Choosing which sights or attractions to visit in Odessa might take a lot of work. Well, we've compiled a list of the best and brightest things to do in Odessa to help you plan your next trip.
#1. Odessa Meteor Crater Site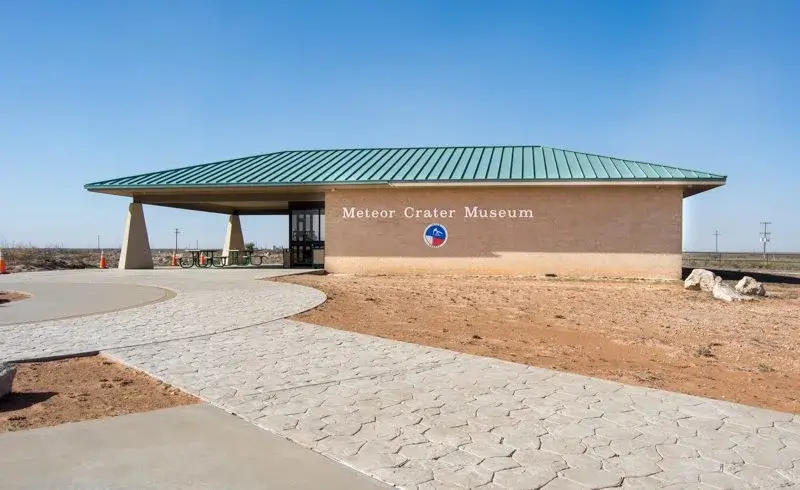 This enormous meteor crater is situated southwest of the city of Odessa in the region of Ector County. It is one of Texas's three primary impact crater sites.
This crater is significant geographically due to the impact of numerous pieces of octahedrite, a significant type of iron metallic rock, that fell thousands of years ago.
Nearby is a museum that is devoted to the Odessa meteor crater. This exhibit features a 70-pound meteorite sample. According to estimates, the rock must be at least 63,000 years old. They have identified and extracted as many as 1,500 meteorites from the local area throughout the years.
The National Park Service designated the Odessa Meteor Crater Site as a National Natural Landmark. You are welcome to set off on a self-guided walk over a nature trail from the little information area that is situated here.
Odessa Meteor Crater Site is an exciting spot to visit and a somewhat unique attraction among other tourist destinations in this city.
#2. Ellen Nol Art Museum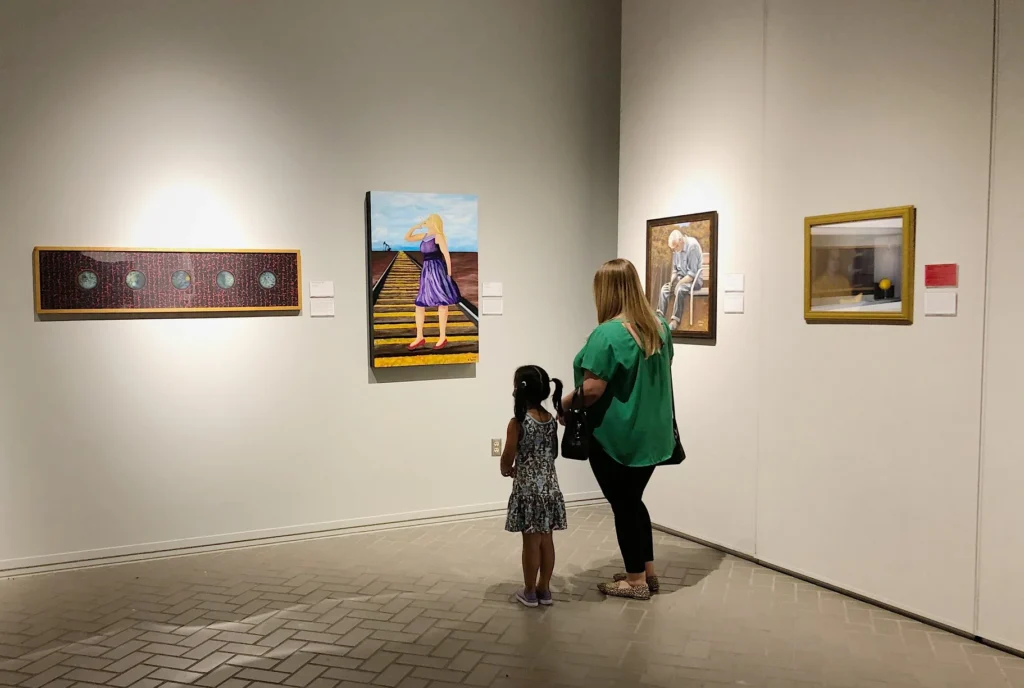 The Ellen Nol Art Museum embraces art in all shapes and forms, demonstrating that works of art are not always required to be paintings. These kinds of themed exhibits are commonplace here and are always fascinating.
The fact that entrance is free is the most excellent feature. Both permanent and changing exhibits are housed within the museum's numerous galleries.
They also have a lovely sculpture garden and a section dedicated to photography. There is also a cute little gift shop where you can buy some trinkets to bring home.
Address: 4919 E University Blvd, Odessa, TX 79762, United States
#3. Floyd Gwin Park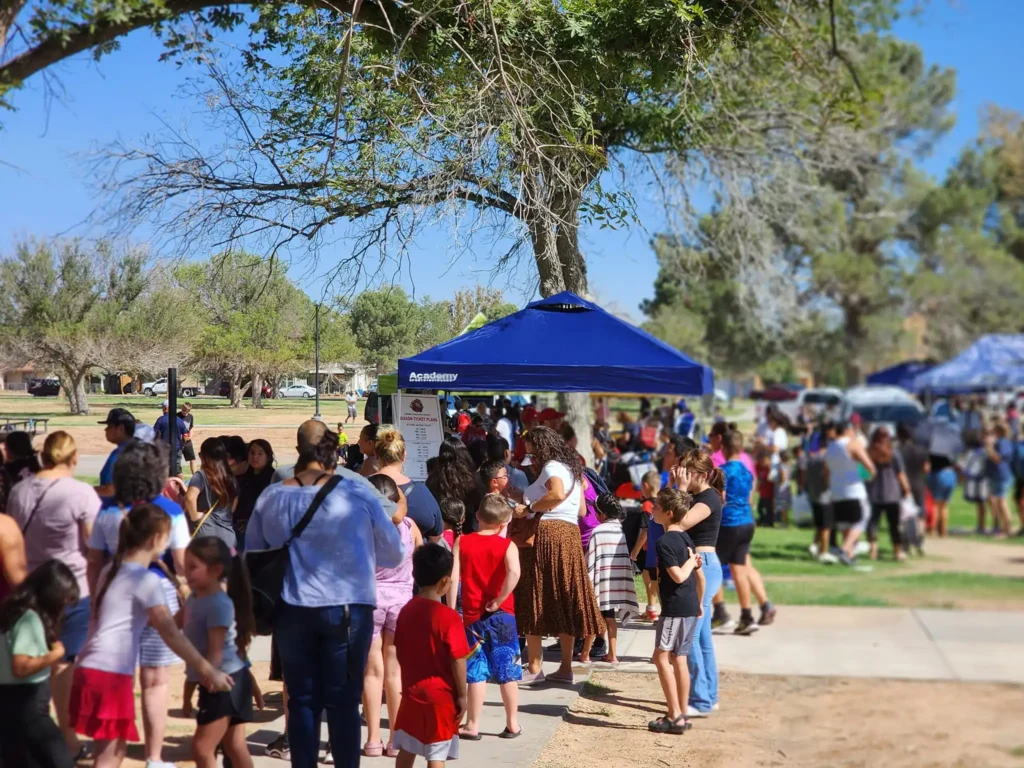 Visit Floyd Gwin Park if you want to have an entertaining time on your trip to Odessa. Floyd Gwin Park covers an enormous expanse of land—21 hectares.
They have fantastic play spaces and playgrounds with a variety of fun toys for kids, such as swings and other things, in their designated zones. They also have baseball diamonds, volleyball courts, basketball courts, and soccer fields.
The picnic pavilion is well-built and sheltered, allowing adults to unwind while watching their kids play and run around. The lawns are well-kept, and everything is quite tidy and clean.
Address: 1015 N County Rd W, Odessa, TX 79763, United States
#4. Parker House Museum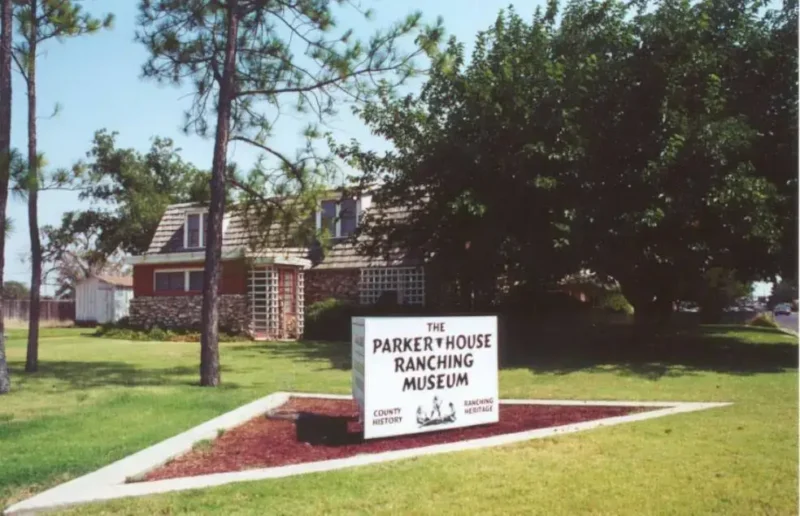 The Parker House Museum is a fascinating location to go to if you're interested in learning about ranchers and seeing how they lived. Rancher Jim Parker lived here in the early 1900s, using it as his home.
The house has been transformed into a fantastic museum with a variety of ranching-related items and exhibits. They are furnished inside with antique furnishings as well. Many pictures and other relics have also been on display here.
You should absolutely attempt the experience because it is highly educational and enjoyable. If you are looking for what to do in Odessa, Texas, then you should check out the Parker House Museum!
Despite the fact that the visits are free, you should donate.
Address: 1118 Maple Ave, Odessa, TX 79761, United States
#5. The Stonehenge Replica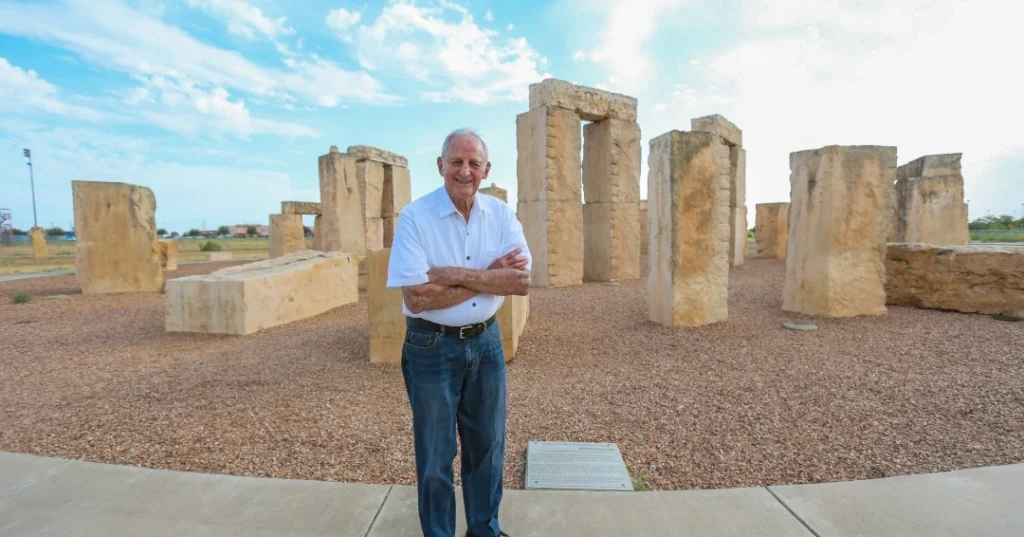 The Stonehenge Replica in Odessa, which lies on the campus of the University of Texas Permian Basin, is a worthwhile attraction you should check out on your trip to this city.
The enormous monolithic rocks used to build the replica will make you think of the original Stonehenge. You can even reach out and touch the stones if you want to, enjoying their textures and soaking up all the grooves to make yourself feel like a druid.
It is an incredibly meditative experience that makes you respect and feel a sense of reverence for the so-called primitive people who must have created these enormous works of art. The majority of tourists and visitors vouch for it as one of the top attractions in the city.
Address: Preston Smith Rd, Odessa, TX 79762, United States
Are you about to embark on an adventure to Texas, for a wonderful vacation? why not check out the best places to visit in Lubbock (Texas), Woodlands (Texas), and Denton (Texas).
#6. The Chris Kyle Monument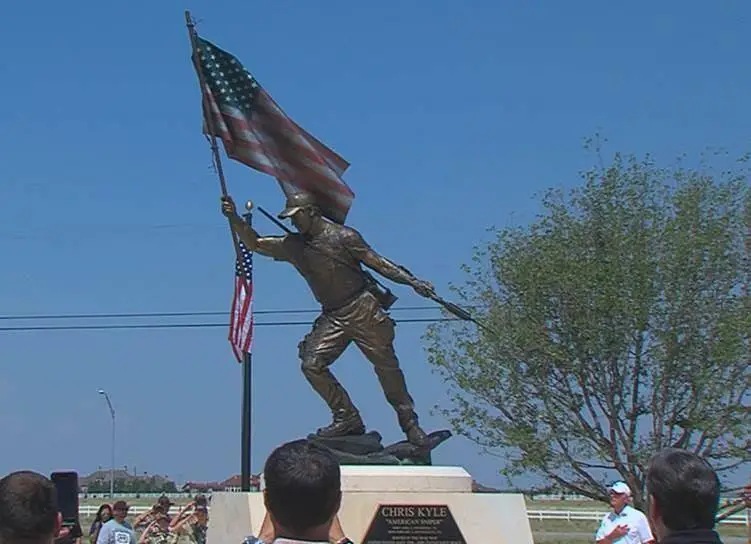 The Chris Kyle Monument, honoring the decorated former US Navy SEAL and famed military sniper, is a superb tourist attraction in Odessa.
This monument celebrates Kyle's courage and bravery. The beautifully constructed monument depicts a statue of Chris Kyle clutching a flag. You experience an air of respect and awe when you walk around it.
There are so many motivational sayings posted close to the university. Chris Kyle's family has left a really touching and heartfelt note on a plaque.
Visiting the location will serve as a reminder of the significant sacrifices that the majority of navy and military personnel make for the welfare of others.
Address: TX-191 Frontage, Odessa, TX 79765, United States
#7. Presidential Museum and Leadership Library
The Presidential Museum and Leadership Library is one of the major attractions to visit in Odessa.
This museum, in contrast to most well-known presidential libraries, focuses on the presidents' offices rather than the American presidents themselves.
It was formerly situated in the downtown center of Odessa and is now found at 4919 East University Boulevard.
Its extensive collection of campaign-related things includes artifacts, signatures, paperwork, portraits, mementos, and more.
There are several amazing political drawings of the president and vice president. The first ladies' collection of Dishong tiny dolls is another intriguing exhibit in this place.
The oldest son of Texas Attorney General John Ben Shephard, John Ben Shephard Jr., has a section named the Library of the Presidents that is devoted to him.
There are almost 4,500 volumes of repositories here, including magazines, journals, newspapers, records, and other documents about the presidency.
There is also a fascinating exhibit here called Presidential Hopefuls, which showcases a variety of artifacts from unsuccessful presidential candidates.
The civil rights movement is highlighted in the "We Shall Overcome" portion, which is devoted to John F. Kennedy and Lyndon B. Johnson. There is also a copy of the carpeting that former President Harry Truman used in the Oval Office.
Address: 4919 E University Blvd, Odessa, TX 79762, United States
#8. Sprayground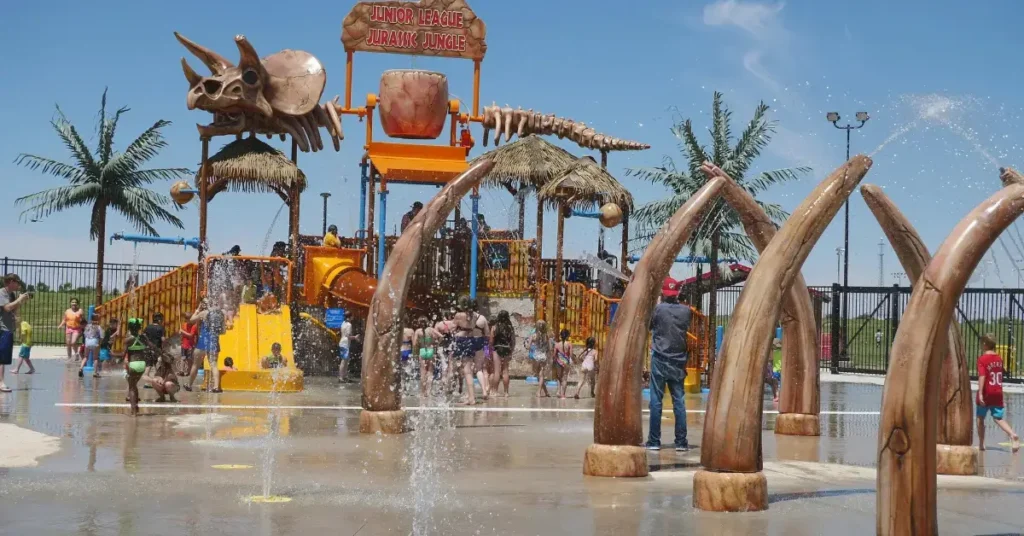 If you are looking for the best things to do in Odessa, Texas, this weekend, then you should check out the Sprayground. Located inside McKinney Park, it is a favorite among children. Your children will enjoy playing and splashing around in the water.
There are many water fixtures scattered throughout that periodically spray water. There is also a sizeable primary water area that sprays water at you from a giant bucket if you want to ride a bicycle or take a stroll along the walking path.
If you're fortunate enough to travel when it is open, which only happens at specific periods of the year, Make sure you pay a visit to this place.
Address: TX-191 &, TX-338 Loop, Odessa, TX 79762, United States
#9. Rosa's Cafe & Tortilla Factory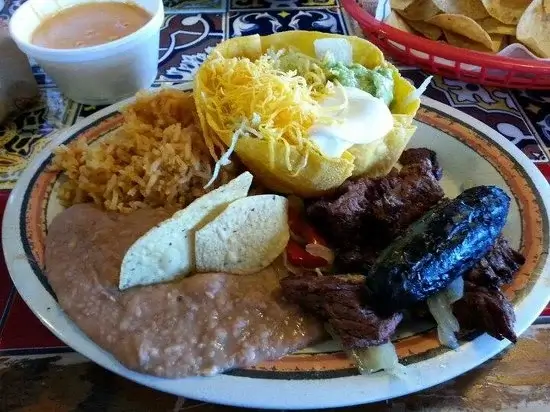 Rosa's Cafe & Tortilla Factory is an exquisite dining establishment in this city. The greatest tortillas in the area are served at Rosa's Cafe & Tortilla Factory, and Mexican food is always enjoyable and intriguing to sample.
There are so many mouthwatering options on their menu, including fajitas, nachos, burritos, tacos, and tortillas. Chorizo or other breakfast specialties are available during breakfast. Give their carrot cake and sopapillas a try if you're searching for something sweet to satisfy your craving.
This is a fantastic location for a quick bite and is extremely family-friendly. It's one of the numerous premium cafes in the neighborhood and boasts a lively and inviting atmosphere.
#10. McKinney Park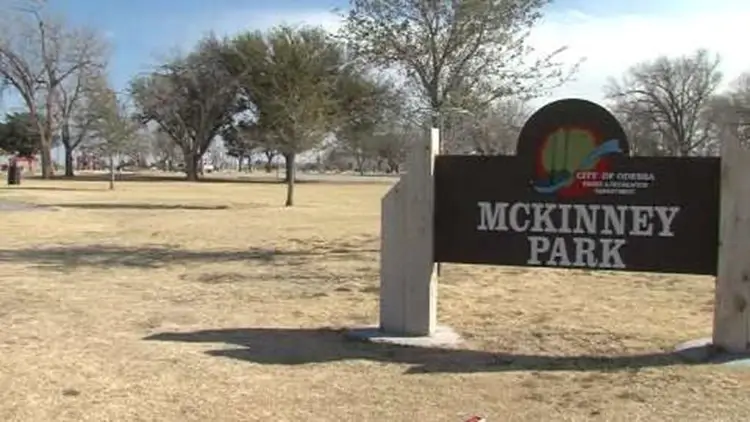 McKinney Park is a fantastic place to visit in Odessa, TX. Many individuals travel great distances only to view the renowned light show in McKinney Park.
The fairy lights are just so lovely. Try to go at night when the lights fill the entire night sky with hues of red, yellow, blue, and other colors.
You are invited to bring your four-legged companions with you to McKinney Park because it is pet-friendly.
Your kids can play and have fun on the swing sets and slide sets that are all across the playground. They also have a basketball court and a baseball diamond.
Address: 625 W Pool Rd, Odessa, TX 79763, United States
#11. Kellus Turner Park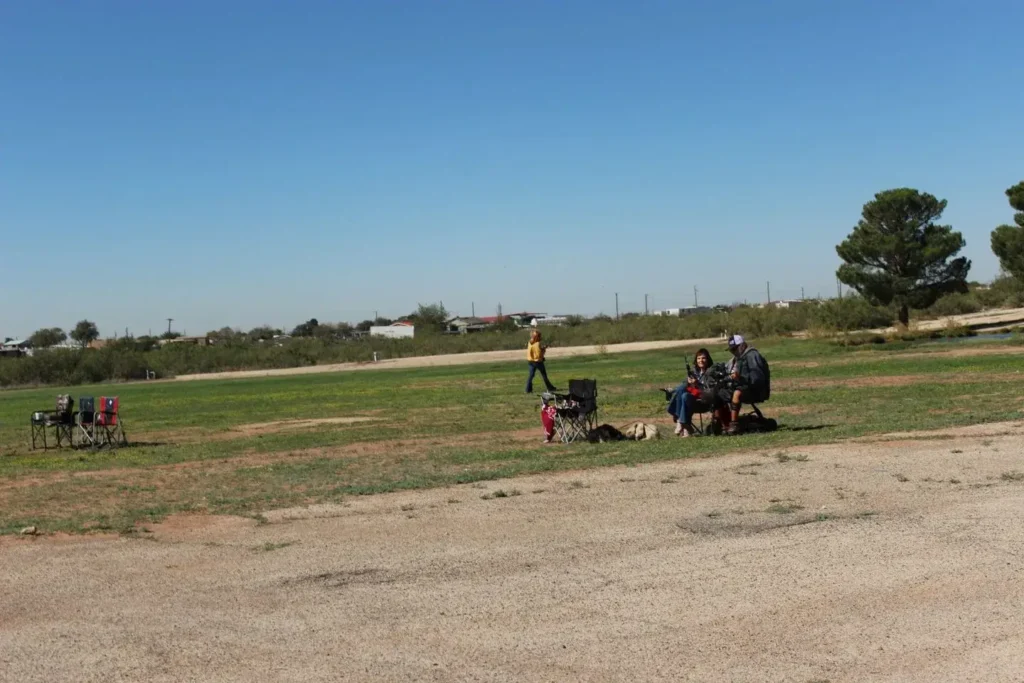 The dog-friendly Kellus Turner Park is a great place to go if you want to meet some canine pals while you're in Odessa.
This lovely park has a lake where you can feed the ducks. Carry some food with you for these lovely birds swimming in the water; your kids will definitely love this enjoyable activity. Geese are waiting for your delectable treats as they swim along the banks.
Address: 2230 Sycamore Dr, Odessa, TX 79763, United States
#12. The Historic White-Pool House
The Historic White-Pool House is one of Odessa's most significant structures. On a small knoll in what is now South Odessa, Charles White's family built the two-story red brick residence in 1887.
The Historic White-Pool House is one of the oldest structures in Ector County and is still standing today.
This historic structure, constructed in 1887 and returned to its original state, exemplifies the pioneer and oil boom eras of old Odessa.
The museum complex contains a two-story Victorian farmhouse that has been painstakingly restored and furnished with old artifacts and personal items. In 1986, the White-Pool House Friends, a non-profit group, was established exclusively for charitable and educational purposes.
Visitors can go on excursions and participate in events there. Add this to the list of the best things to do in Odessa, TX, today!
Address: 112 E Murphy St, Odessa, TX 79761, United States
While you are exploring the beautiful places in Texas, you may also like to check out the best things to do in San Marcos (Texas), Katy (Texas), and Corpus Christi (Texas).
#13. Permian Playhouse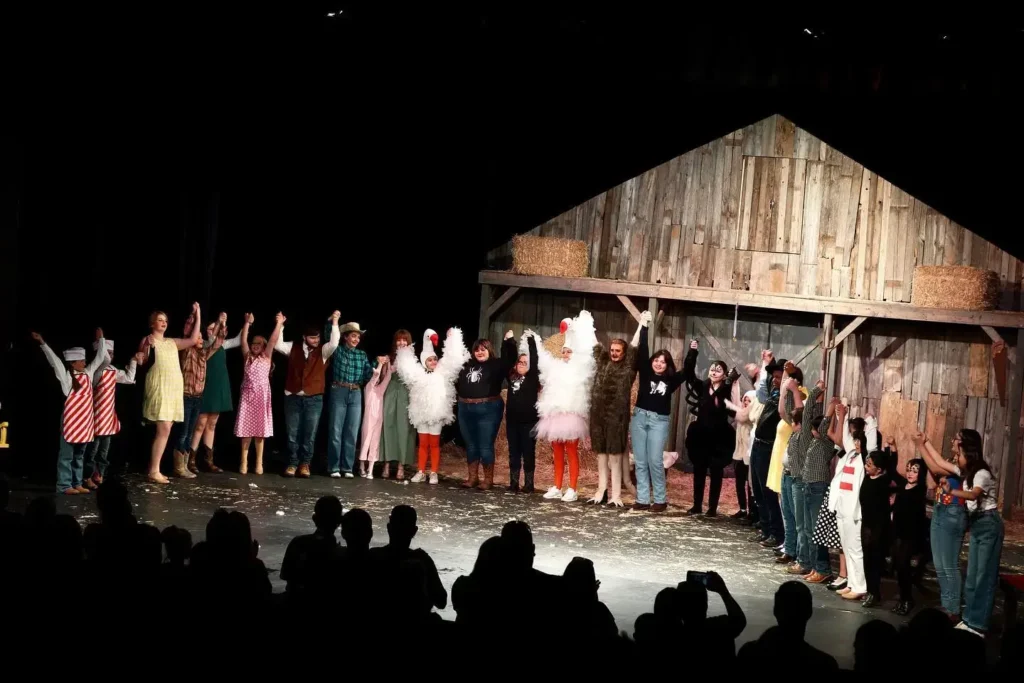 Visit the Permian Playhouse to take in a show, and experiencing a live theater is always a wonderful moment. It offers a range of theatrical productions, including comedies, plays, and musicals that are performed on stage.
There are a lot of burger restaurants close by, so you can grab a fast meal when you become hungry before continuing to partake in an hour or two of captivating events.
Book your tickets in advance and bring your family along for a beautiful experience.
Address: 310 W 42nd St, Odessa, TX 79764, United States
#14. Altitude Trampoline Park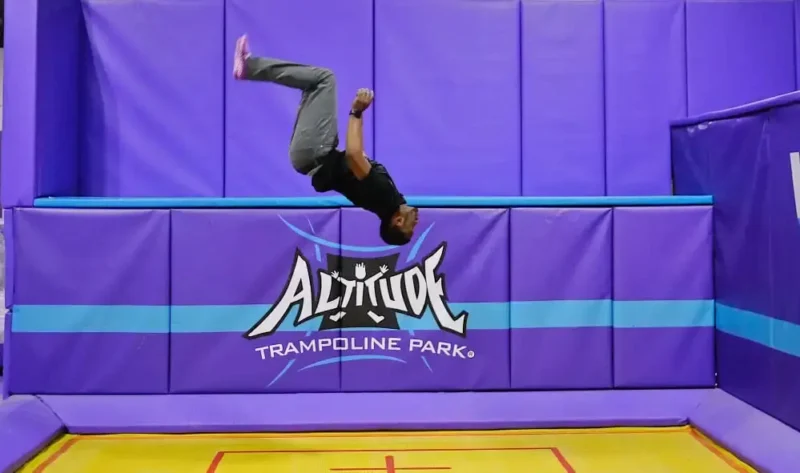 Feeling yourself on a trampoline is always entertaining and can bring back memories of simpler times in your youth.
The only thing that matters in this situation is having fun, regardless of your age or gender. Jumping on the trampolines, rising into the air, and falling to your face is a really thrilling feeling.
They provide these activities in their sizable trampoline park and guarantee your enjoyment.
It's a great recreation area and entertainment hub.
There is a trampoline here that is Olympic-sized as well. They also have a foam pad, a trapeze swing, a battle beam, dodgeball, and tumble tracks, among other excellent and enjoyable activities.
Try racing on these trampolines while you and your kids jump and hop.
Address: 5161 E 42nd St, Odessa, TX 79762, United States
#15. Southern Maid Donuts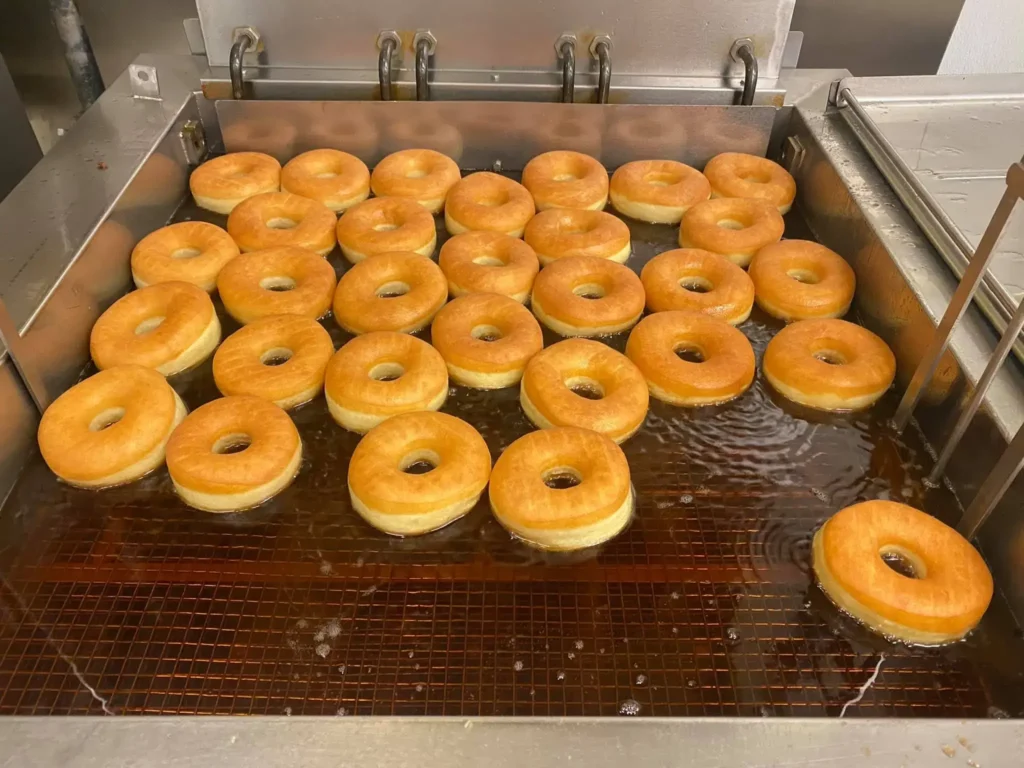 Southern Maid Donuts will undoubtedly drive you crazy with its fantastic selection of doughnuts. It has a wide range of flavors, including strawberry, maple, chocolate, blueberry, and even lemon and orange, making it ideal for different palates and preferences.
Their exquisitely decorated cherry doughnuts, which taste just as unique as they look, are among their must-try menu items. The donuts are expertly crafted and have the ideal amount of sweetness. As soon as you take a bite and bury your teeth in them, they melt in your mouth.
The best aspect is how reasonably priced they are. You should forgo lunch and have as many donuts as you can at once!
Address: 721 N Hancock Ave, Odessa, TX 79761, United States
#16. Ratliff Stadium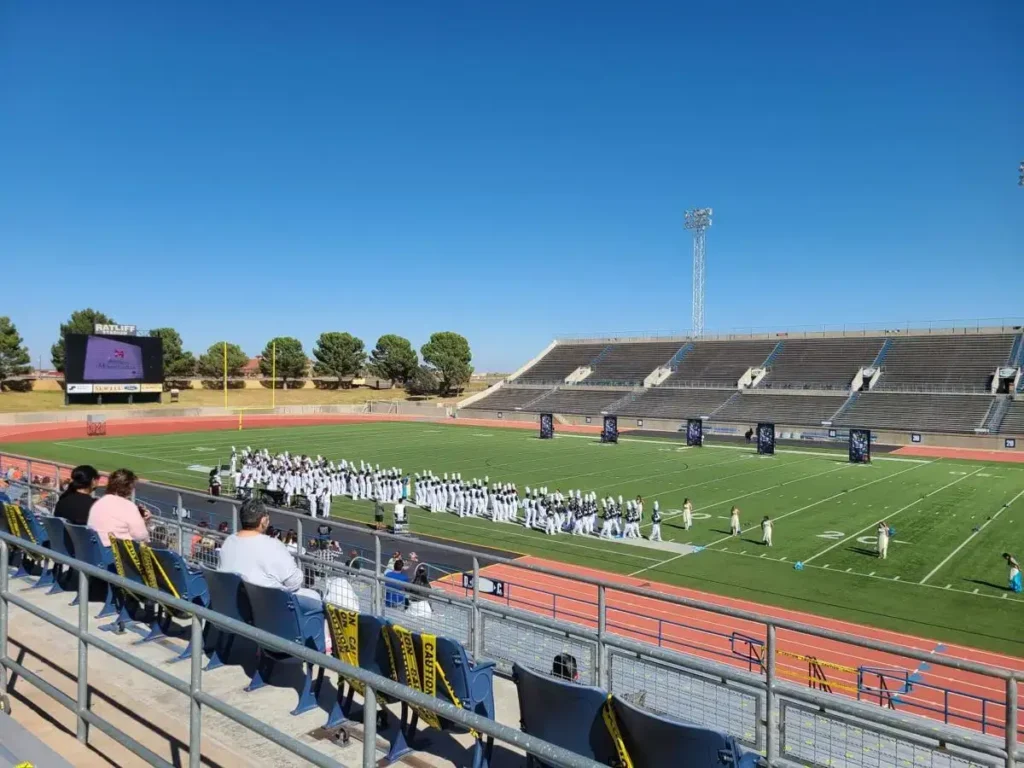 Every sports fan visiting Odessa should visit Ratliff Stadium. This large stadium has room for up to 193,000 seats. The stadium was finished and opened on September 15, 1982.
The majority of the football action in the 2004 movie Friday Night Lights, which was based on a 1990 book about Permian's 1988 football season, took place against this backdrop.
It is a stadium that solely hosts American football games and is also the home field for two high schools in Permian and Odessa. It also hosts track and field competitions and graduation ceremonies.
Check out a live sporting event. If you're lucky enough to get a ticket, ensure to add this to your list of things to do in Odessa, Texas.
Address: 1862 E Yukon Rd, Odessa, TX 79765, United States
#17. Ratliff Ranch Golf Links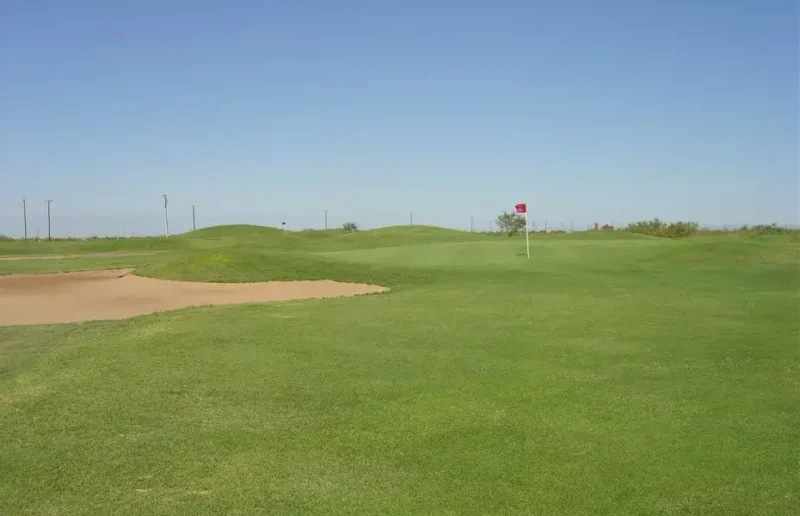 Ratliff Ranch Golf is a terrific spot to visit, especially if you enjoy playing golf or are considering it. It is a pleasant attraction for residents and visitors who enjoy golfing.
The grounds are kept up, and the lawns are properly mowed. This course has 18 holes, making it a fantastic option for amateur golfers.
There are also rental cart services available. You can visit the golf shop to look at the equipment and accessories for golf.
Address: 7500 N Grandview Ave, Odessa, TX 79765, United States
#18. Jack Ben Rabbit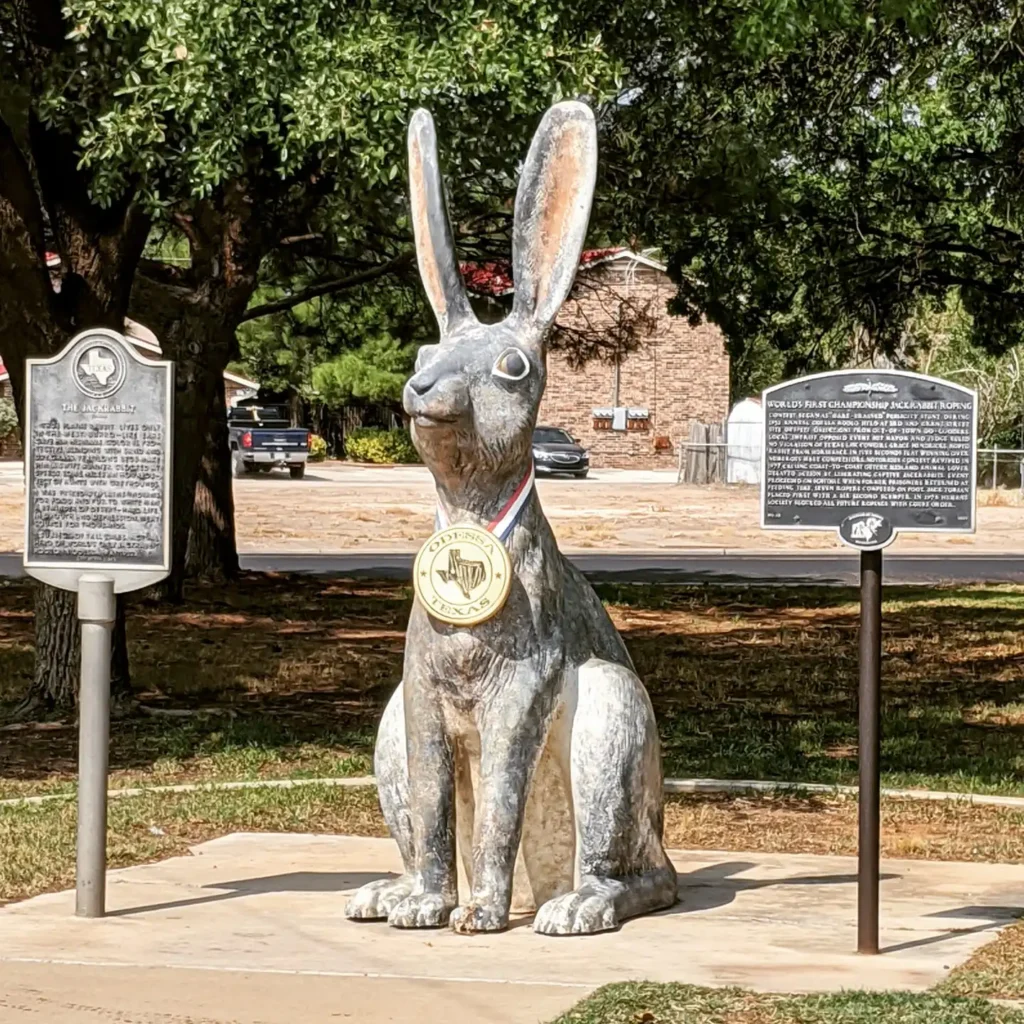 John Ben Shepperd, President of the Odessa Chamber of Commerce, came up with the name "Jack Ben Bunny" when the rabbit was constructed in 1962. Shepperd did it as a tribute to the city's yearly jackrabbit roping contest at the Odessa Rodeo.
It had been on display for years in the former Prairie Pete Park until being moved to a maintenance yard, where it stayed until a public outcry forced it to move.
It was the tallest jackrabbit in the world until Ralls, Texas, unveiled its 14.5-foot-tall replica in 2017.
Address: 802 N Sam Houston Ave, Odessa, TX 79761, United States
#19. Jackrabbit Jamboree Trail
Jackrabbit Jamboree Trail Is one lovely attraction you shouldn't miss out on during your visit to this city. Each of the creatures has a plaque with its name on it. Jackrabbit.
The main objective of this project is to support the arts and get to know the city. You must pick up your award in person at the Odessa Chamber of Commerce during regular business hours. For access to 16 of the 31 Jackrabbit sites, use the Jackrabbit Jamboree pass to check-in.
Remember to take pictures of each one of them!
#20. Anne Hathaway House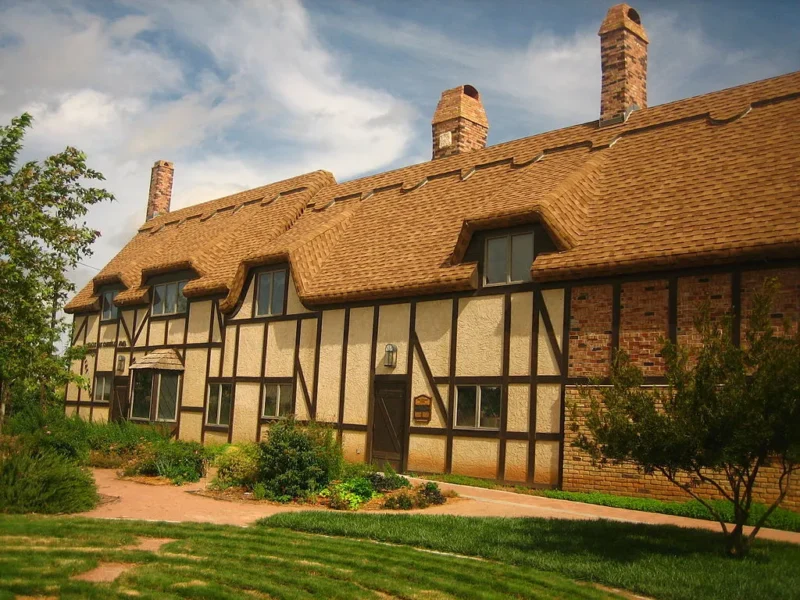 Anne Hathaway House is one of the hidden gem attractions you should check out on your visit to Odessa, especially for poetry enthusiasts.
This building is a reproduction of the cottage where Anne Hathaway, William Shakespeare's wife, stayed. Two separate areas give access to the kitchen and a larger meeting space on the second level.
The 2,475-square-foot conference hall in the modest block and steel building known as The Black Box, which is close to the Globe Theater and the Anne Hathaway House, has a 16-foot ceiling.
Anne Hathaway House offers a set up in concert-style seating, tables, and chairs in an open floor plan for meetings, seminars, private gatherings, and live performances.
Address: 2308 Shakespeare Rd, Odessa, TX 79761, United States
Time to spare? Why not check out the best places to visit in Rockwall (Texas), Round Rock (Texas), and Beaumont (Texas).
FAQs On The Best Things To Do In Odessa TX (Texas)
What is the best time to visit Odessa, TX?
Visiting Odessa, Texas, is an excellent idea if you're looking for good weather. The best times to go are between March 5 and May 27 and between September 17 and November 18. During these periods, the weather is usually quite pleasant, making it the perfect time to explore the city.
In terms of temperature, the hottest months to visit Odessa are August, June, and July. During early to mid-August, the temperature usually reaches a high of 98.2°F (36.8°C), and the nights rarely drop below 73.6°F (23.1°C). Generally, the weather in Odessa is quite favorable compared to other tourist destinations, ranking in the 48th percentile.
When you're in Odessa, there are plenty of attractions to check out. Some of the most popular ones are the Presidential Archives and Leadership Library, the Chris Kyle "American Sniper" Memorial, the Globe Theatre, the Stonehenge Replica, and the Ellen Noel Art Museum.
Remember that the best time to visit Odessa may vary depending on your plans. So, make sure to plan accordingly and have a great time in Odessa, Texas!
What is Odessa, TX known for?
Situated in the middle of the Permian Basin, one of the most important oil-producing regions in the US, Odessa, Texas, is a bustling and growing metropolis. It is renowned for its Friday Night Lights, its temperate climate, and its cowboy culture.
Odessa has a long and exciting history that goes back to the early 1800s. Initially, the city was a rest stop for cowboys and travelers on the Chisholm Trail. After oil was discovered in the area in the early 1900s, Odessa quickly grew into a boomtown.
Many oil companies and oilfield service providers are based in Odessa, and the city's oil industry is still going strong today.
In addition to its oil sector, Odessa is also well-known for its cowboy culture. There are many rodeos and other cowboy-related activities held in the city. The world's largest Jack Rabbit, a 60-foot-tall neon sculpture of a jackrabbit, is also located in Odessa.
Is Odessa Tx a nice place to live?
Many people in Odessa, Texas, consider it a great place to live. Located on the southwest edge of the Llano Estacado, in the middle of the beautiful plains of Western Texas, Odessa offers a modern mix of culture and architecture with a true football and cowboy atmosphere.
The city is renowned for being the setting of the movie Friday Night Lights and provides its citizens with plenty of outdoor parks, accommodations, fine dining options, farms, and museums.
The median house price in Odessa is $151,500, which is more than $130,000 less than the state's, and the cost of living is 6% lower than the national average.
It's important to remember, though, that not all parts of the city have the same level of security and that property crime is the most common type of crime that takes place there.
All in all, Odessa has a dense suburban feel, and the majority of its citizens are homeowners. Odessans is a family-oriented city with a generally moderate political outlook.
Plan Your Vacation To Odessa, Texas
There are several possibilities available, including Anne Hathaway's home, historical structures of local, national, and international significance, museums, and amusement parks.
This city has everything you could need to enjoy yourself if you're traveling with kids.
Consider Odessa as your next vacation spot if you're in Texas.