The Future of Cycling: How Electric Bikes are Revolutionizing Urban Transportation
Urban transportation is one of the most pressing challenges due to increasing traffic congestion, air pollution, and climate change. These are some of the main reasons why people around the world are looking for sustainable and efficient ways to move around.
As we stand at the crossroads of progress, one promising solution is electric bikes, or ebikes for commuting, which combine the benefits of cycling with the convenience of electric power. 
Ebikes for commuting are not only fun and healthy, but also fast, affordable, and eco-friendly. They are ideal for urban commuting, as they can cover long distances, climb hills, and navigate traffic with ease.
In this article, we will introduce you to the Addmotor CITYPRO E-43, a game-changing electric commuter bike that is redefining daily transportation. So, let's explore the transformative potential of a commuter ebike, focusing on the remarkable Addmotor CITYPRO E-43
The Addmotor CITYPRO E-43: Redefining Daily Transportation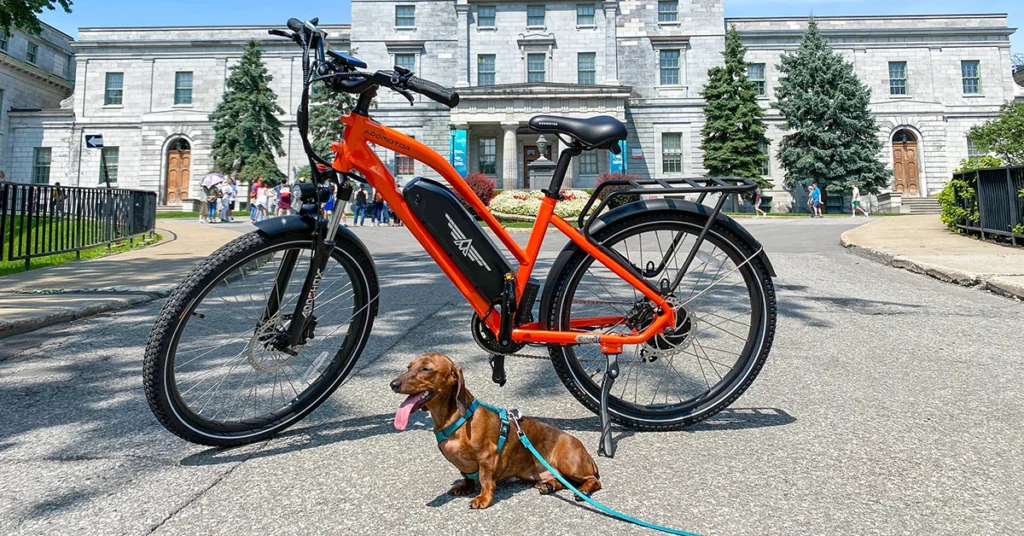 The Addmotor CITYPRO E-43 is an electric city bike that is designed to meet the needs of modern urban commuters. It is a high-performance commuter ebike that comes with cutting-edge features and a thoughtful design, which is perfect for anyone who wants to get around town quickly and easily.
So, let's explore the highlights of this electric commuter bike
High-Capacity Battery: Extending The Range And Powering The Ride
One of the most enticing features of the CITYPRO E-43 is its impressive range, making daily commutes not just efficient but enjoyable. Whether navigating bustling city streets or cruising along bike lanes, this electric commuter bike is up to the task. 
It has an estimated range of 125+ miles per charge with pedal assist level 1. Also, its high-quality 48V*20Ah (960WH) UL-certified battery is rated for 1000-1500 charge cycles, which indicates that this battery is durable and going to support you for a long time.
Innovative Motor Technology: Enhancing Efficiency And Power
The e-bike has a 48V*500W rear brushless gear motor that provides ample torque and acceleration. The motor has a peak power output of 907 watts, making it one of the most powerful motors in its class. 
This advanced propulsion system not only increases efficiency but also delivers tremendous power. With each pedal stroke, the motor seamlessly blends electric assistance, helping you propel forward with minimal effort. 
Seamless Integration: 7-level Pedal-Assist Brilliance
The CITYPRO E-43's pedal-assist system is a stroke of brilliance. It adapts intuitively to your pedaling cadence, providing just the right amount of assistance when needed. 
This commuter ebike also features an intelligent 1/2 twist throttle to control the speed of the e-bike. It has a power-cut switch that automatically cuts off the power when the brakes are applied, improving safety and braking performance.
Mastering Urban Terrain: Robust Frame and Components
Urban landscapes are diverse, ranging from smooth roads to uneven paths. The CITYPRO E-43 conquers them all with its robust 6061 aluminum frames with EB 2.0 Strong Polygon Design.  
The sturdy frame can support 250 lbs of load. It also has a 100 mm oil spring fork that absorbs shocks and bumps on uneven roads. 
It has 26" x 2.3" puncture-resistant, anti-slip, and durable tires that can handle various road conditions. Equipped with a front and rear fender, rear rack, headlight, tail light, and patented add buttons for enhanced convenience, visibility, and safety.
You may like to check out Ride Safe, Shine Bright: Understanding the Crucial Role of Bike Lights.
Commuter Electric Bikes: Transforming Commuting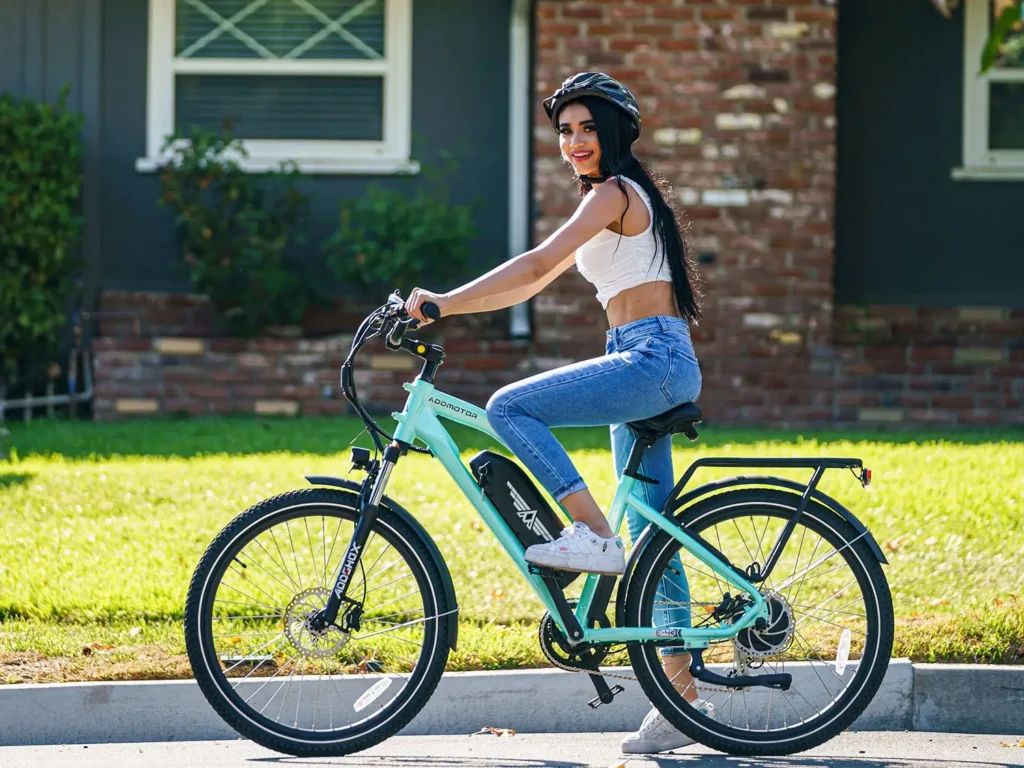 The Addmotor CITYPRO E-43 is not only a powerful electric bike but also a commuter-friendly one. It has several features that make it convenient and comfortable for daily use:
Commuter-Friendly Features: A Seamless Experience
Recognizing the needs of urban commuters, the CITYPRO E-43 is equipped with a range of commuter-friendly features. From built-in storage solutions for essentials to integrated lights that ensure visibility in all conditions, every aspect is designed to enhance the riding experience. 
User Experience and Comfort: A Cohesive Journey
The epitome of a great electric commuter bike lies in user experience. The CITYPRO E-43 excels in this regard, offering a comfortable and effortless ride. The design ensures an ergonomic posture, reducing strain on your body during extended rides. 
It has an adjustable seat post and U Style Curved Handlebar that allows you to find the optimal riding position. It also has a soft saddle with back handles and ergonomic grips that provide cushioning and support. 
Moreover, the e-bike has a multi-functional LCD display that shows essential information. The display is easy to read and operate with buttons on the handlebar.
Convenience and Accessibility: Redefining Travel
Commuter ebike setting a new standard for convenience and accessibility in urban transportation. With the ability to effortlessly cover distances that might otherwise be daunting on a traditional bicycle, ebikes for commuting provide a viable solution for urban dwellers seeking efficient travel options. 
The CITYPRO E-43, in particular, showcases how a commuter ebike can seamlessly blend into the fabric of city life. It has a removable battery pack that can be charged on or off the bike. The e-bike also has a Hydraulic Disc Brake to effectively reduce the loss of kinetic energy and increase the braking force.
Last-Mile Connectivity: Reaching Your Destination
Often, the last mile of a commute poses the greatest challenge. This is where electric commuter bikes shine. With their ability to navigate through congested areas and find parking spaces where cars can't, they offer an unrivaled solution for completing your journey. 
The CITYPRO E-43, with its agile handling and electric assist, ensures that the last mile is a breeze rather than a hurdle. The e-bike can help you save time, money, and energy by avoiding traffic jams, parking fees, and walking distances. It can also help you explore new places and enjoy the scenery along the way.
Read more at How to Overcome Jet Lag when Travelling?
Conclusion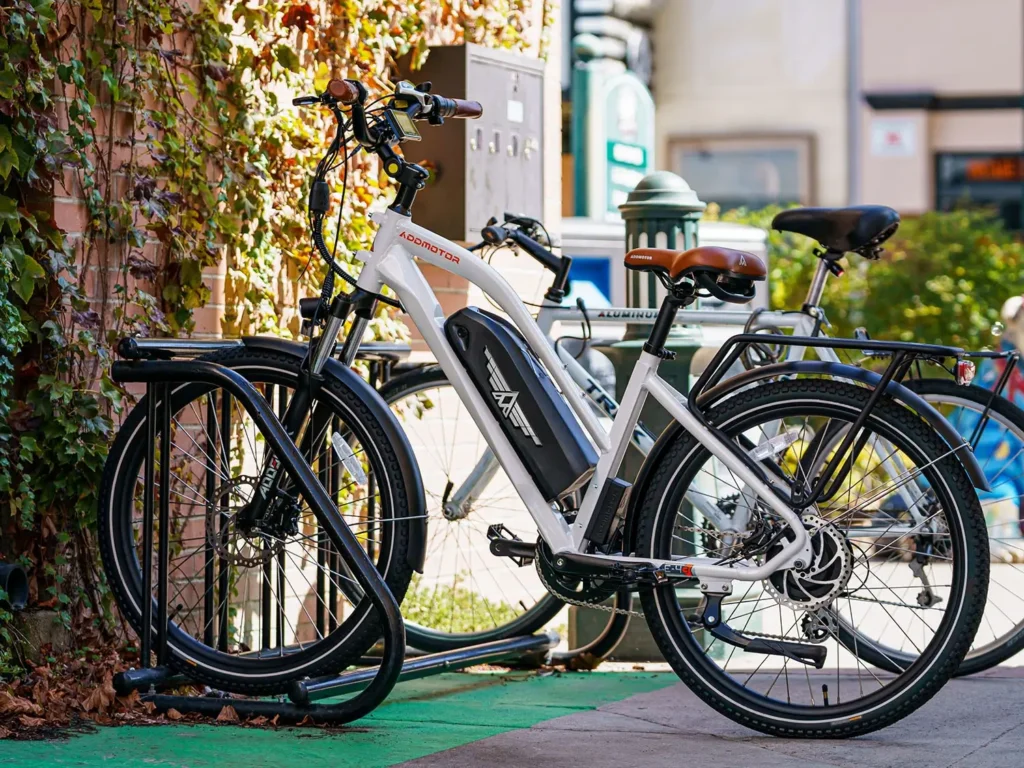 In this journey through the evolution of urban transportation, the Addmotor CITYPRO E-43 emerges as a symbol of progress. Its fusion of technology and thoughtful design has the potential to reshape how we navigate our cities.
With its impressive performance and commuter-friendly features, it paves the way for a more sustainable and efficient urban future.
As cities continue to grow and evolve, consider embracing the potential of ebikes for commuting and contributing to a future where urban transportation is efficient, eco-friendly, and exhilarating.
Disclaimer: Vasttourist always strives for content accuracy. Since the time of publishing, travel-related information regarding pricing, schedules, and hours may have changed. Please see individual websites embedded in this post for the most current trip-planning information.

Unless otherwise stated, Vasttourist does not claim ownership of any images used on our blog site. The respectful owners of all visual content have copyright protection. We try to include links to the sources. If any images are your property and you do not want them to appear on our blog, don't hesitate to contact us; we will take them down immediately. We support properly crediting the original writer, artist, or photographer.