The Best Adventure Tours in Costa Rica You Can't Miss
Are you in search for the best Adventure Tours in Costa Rica? Then you are on the right page Adventure is the heartbeat of Costa Rica, a vibrant country brimming with diverse ecosystems, captivating wildlife, and adrenaline-pumping activities.
From the dense rainforests and imposing volcanoes to the stunning beaches and sprawling national parks, Costa Rica is a treasure trove of experiences for every adventure enthusiast.
This article explores some of the most thrilling tours you simply cannot afford to miss in this exotic land.
The Best Adventure Tours in Costa Rica
Ziplining in Monteverde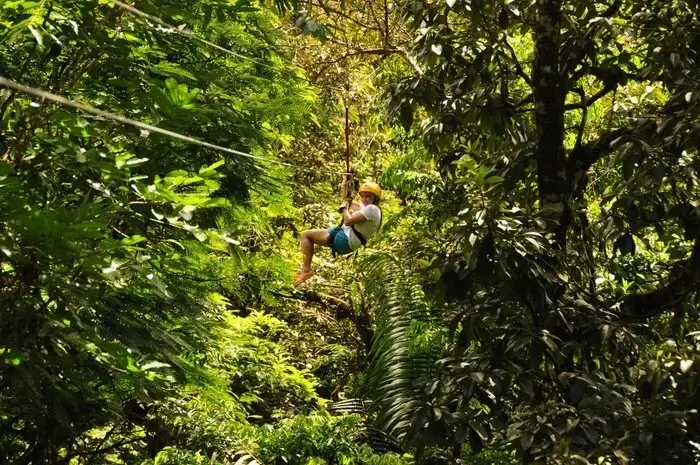 Imagine soaring high above the lush rainforest canopy, feeling the wind in your hair, and enjoying panoramic views of Costa Rica's beautiful landscapes.
This dream becomes a reality with ziplining in Monteverde. Often referred to as the birthplace of ziplining, this area offers a unique blend of thrill and natural beauty, making it a must-try adventure.
Rafting in the Pacuare River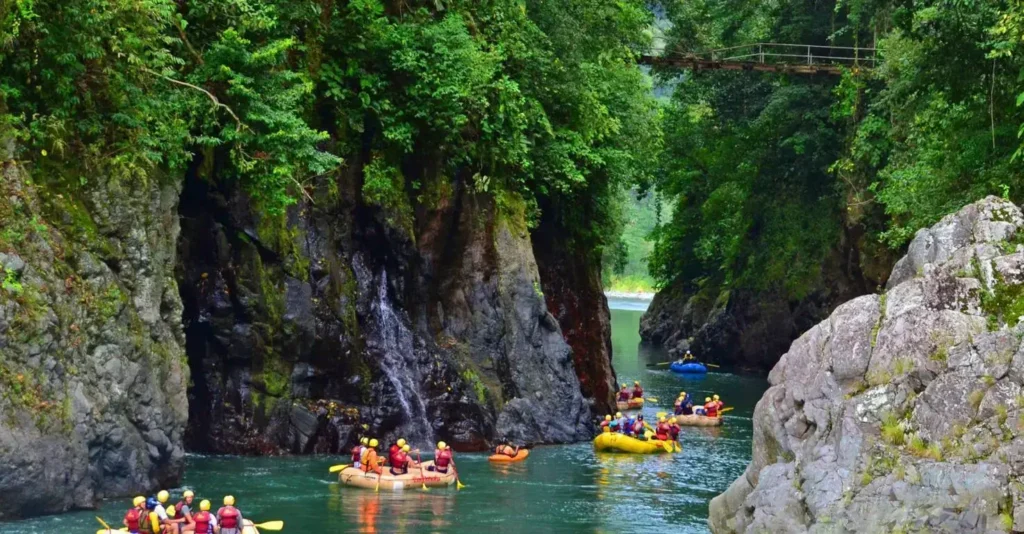 The Pacuare River is renowned as one of the world's best rafting destinations. Cutting through lush rainforests and deep gorges, this river's rushing waters offer Class III and IV rapids that are perfect for an exhilarating white-water rafting experience.
The river journey is not only an adrenaline rush, but it also presents opportunities to witness Costa Rica's diverse flora and fauna.
Hiking Arenal Volcano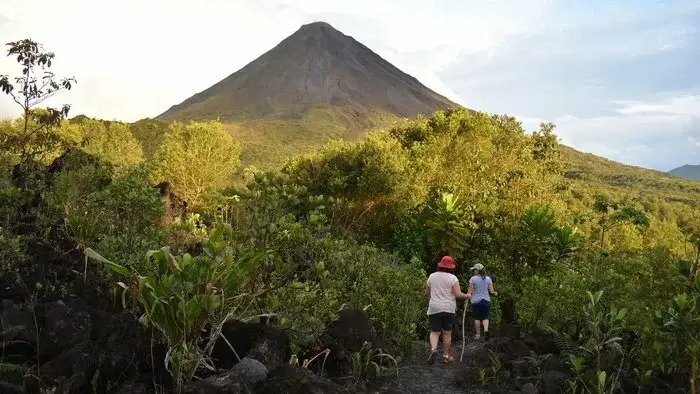 Arenal Volcano, an iconic symbol of Costa Rica, offers a captivating setting for hiking. Trails wind through lush forests, leading to vantage points offering stunning views of the volcano and the surrounding landscapes.
At the volcano's base, you can relax in the Tabacon Hot Springs, natural thermal waters heated by the volcano's geothermal activity.
You may like to check out 10 Best Things to do in Singapore with Family.
Snorkeling in Cahuita National Park
Located on the Caribbean coast, Cahuita National Park is an underwater paradise for snorkelers. The park's coral reef, one of the most important in Costa Rica, is home to a colorful array of marine life, including sea turtles, stingrays, and a variety of tropical fish.
The park also offers hiking trails through the rainforest, where you can spot monkeys, sloths, and many bird species.
Exploring the Manuel Antonio National Park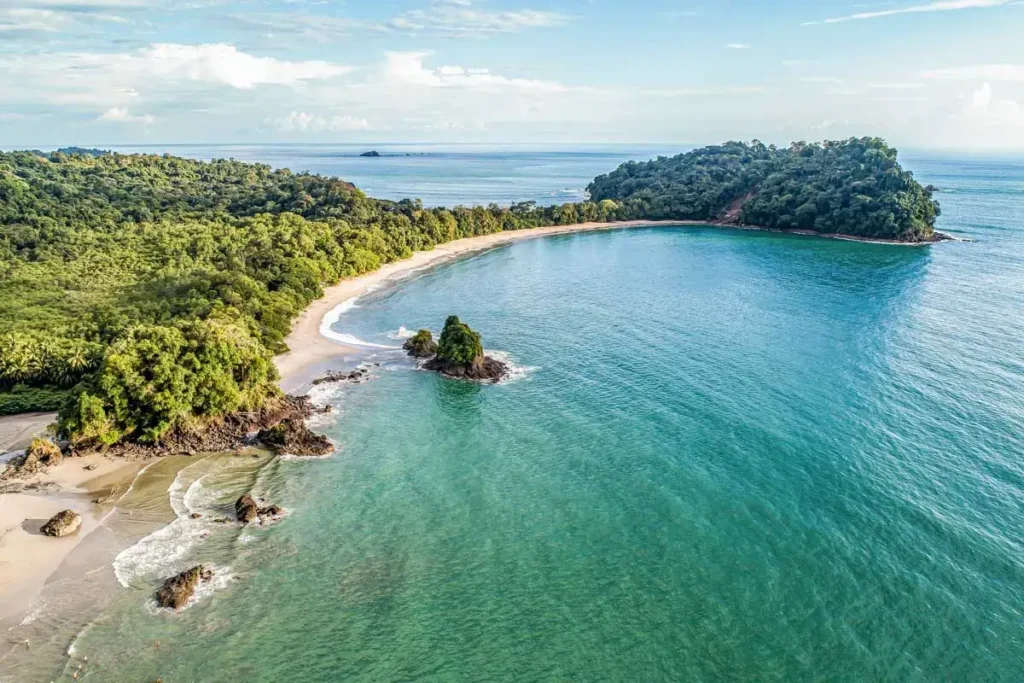 Despite being the smallest national park in Costa Rica, Manuel Antonio is a biodiversity hotspot, teeming with an impressive array of wildlife.
The park's lush rainforest, white-sand beaches, and clear turquoise waters make it a paradise for nature and adventure lovers alike. Besides hiking, you can also indulge in activities like parasailing, kayaking, and horseback riding.
Canyoning in the Lost Canyon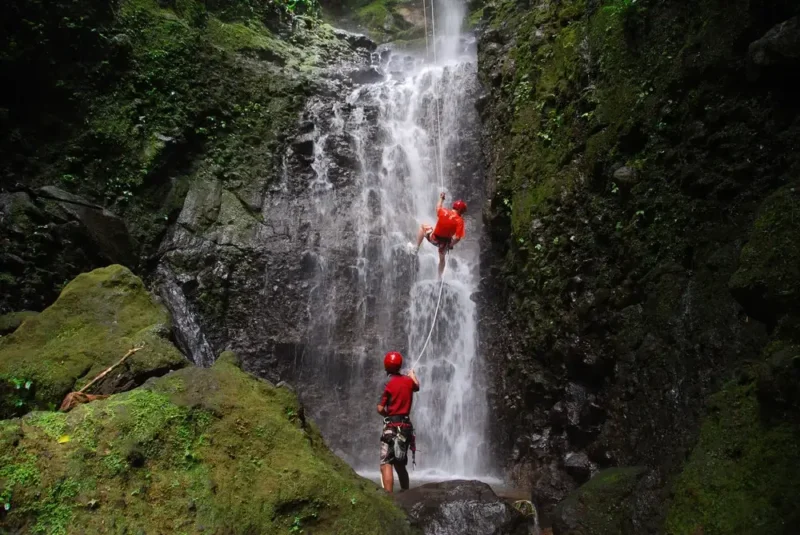 If you're seeking a unique and thrilling adventure, canyoning in the Lost Canyon is the answer. This tour involves rappelling down waterfalls, trekking through the rainforest, and maneuvering through river canyons. It's an exciting way to experience Costa Rica's wild beauty up close.
Turtle Watching in Tortuguero National Park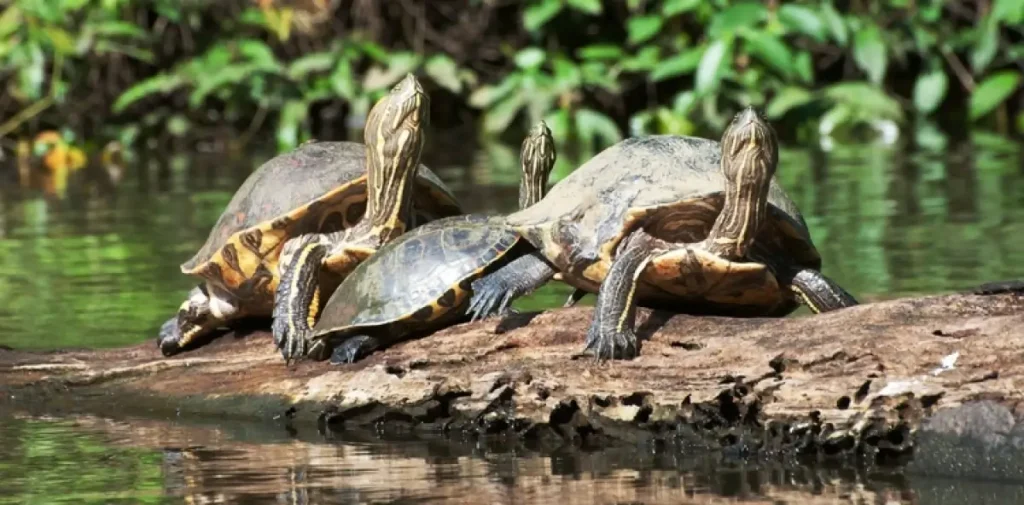 If wildlife watching intrigues you, a visit to Tortuguero National Park is a must. The park is one of the most important nesting sites in the world for green sea turtles.
During the nesting season (July-October), you can witness these majestic creatures laying their eggs – a truly humbling experience.
Surfing in Santa Teresa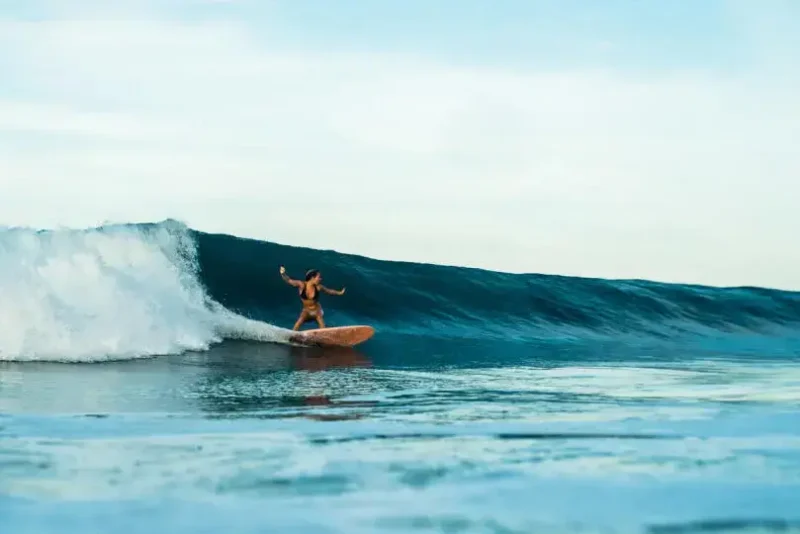 Santa Teresa, a small beach town on the Nicoya Peninsula, has emerged as a surfing hotspot for both beginners and experienced surfers.
The town's sandy beach-breaks offer consistent waves throughout the year, making it an ideal place to ride the waves. Surf schools dot the coastline, offering lessons to those new to the sport, while board rentals are readily available for seasoned surfers.
Apart from the thrill of surfing, Santa Teresa's laid-back vibe, beautiful sunsets, and vibrant culinary scene further enhance the experience.
Mountain Biking in Rincon de la Vieja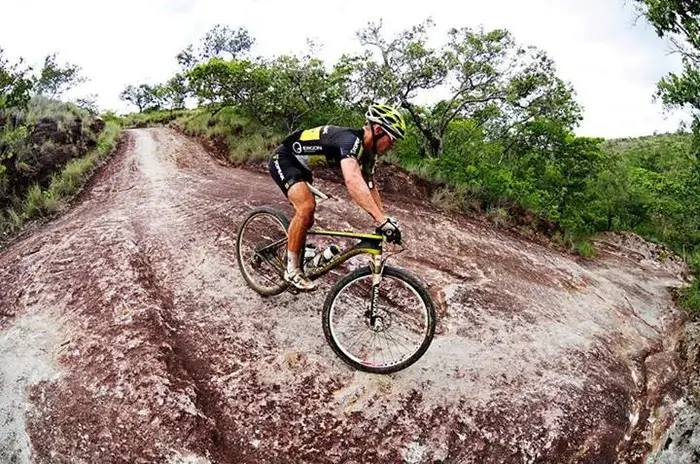 For those who prefer their adventures on land, mountain biking in Rincon de la Vieja offers an intoxicating mix of thrill and natural beauty.
This area is known for its diverse landscapes, featuring everything from lush forests and waterfalls to volcanic terrain. Mountain biking trails here cater to all skill levels, offering varying degrees of difficulty.
Riders can navigate through winding paths, steep hills, and challenging terrains, all while surrounded by the area's natural beauty. Wildlife sightings of monkeys, coatis, and a variety of bird species further enrich this adventurous journey.
Whether you're a novice rider or a seasoned cyclist, this activity ensures a thrilling ride against the backdrop of Rincon de la Vieja's stunning landscapes.
The Essence of Adventure: Costa Rica Guided Tours
In conclusion, the phrase "Pura Vida," or "pure life," perfectly encapsulates the essence of Costa Rica, an idyllic haven for nature lovers and adventure seekers alike.
This captivating country offers a plethora of exhilarating activities, from ziplining through Monteverde's cloud forest to diving deep into the turquoise waters of Cahuita National Park.
To truly immerse in the rich biodiversity and thrilling adventures Costa Rica has to offer, considering costa rica guided tours can be an excellent idea.
These guided tours can make your journey even more fulfilling, providing a well-rounded and personalized exploration of Costa Rica's most enchanting destinations. Indeed, a trip to Costa Rica promises an unforgettable journey packed with adventure and stunning natural beauty.
Disclaimer: Vasttourist always strives for content accuracy. Since the time of publishing, travel-related information regarding pricing, schedules, and hours may have changed. Please see individual websites embedded in this post for the most current trip-planning information.

Unless otherwise stated, Vasttourist does not claim ownership of any images used on our blog site. The respectful owners of all visual content have copyright protection. We try to include links to the sources. If any images are your property and you do not want them to appear on our blog, don't hesitate to contact us; we will take them down immediately. We support properly crediting the original writer, artist, or photographer.