7 Best Photo Editing Apps to Skill Up Your Travel Photography
Photo editing has become a necessity for everyone. It would help if you polished your pictures to upload those on social media and get more reactions to form your connections. However, photo editing has become inevitable if you talk about the digital marketing and business sectors.
But hiring an expert photo editing company & clipping path service provider may appear costly and time-consuming in some cases. So, it has become necessary to learn photo editing techniques. I have developed the seven best apps to improve your travel photography career.
However, photo editing requires a lot of patience and practice to get perfection in editing. So, pick the best photo editing apps and practice more and more to level up your photography career.
Why do you need to edit the travel photographs?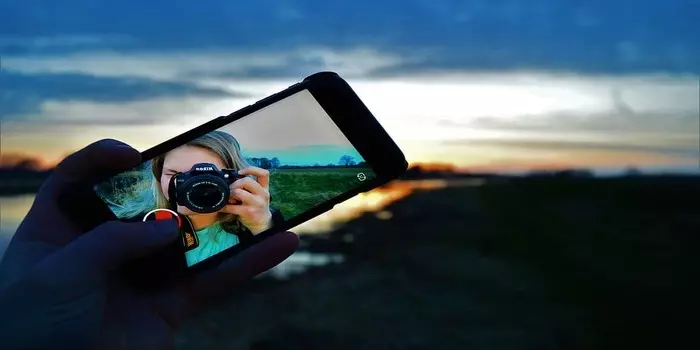 Travel photography is a particular version of photography where people get the opportunity to learn about different cultures through the camera lenses of the photographer. It has become the duty of the travel photographer to take some incredible shots of their tour and represent them nicely to the audiences.
However, sometimes it becomes challenging to take a perfect shot due to the surroundings or other mechanical issues. That's why famous photographers get the help of a photo editing app. They remove all the problems in the pictures and bring the real essence of the location.
Also, photo editing is necessary to make the image compatible with different platforms. For example, your client may ask for custom-sized pictures. So, it would help if you resized them to comply with the client's demands. Likewise, other reasons have made photo editing inevitable for travel photographers.
Seven most helpful photo editing apps for the professional travel photographers
Travel photographers use different image editing software to perform various types of editing in the photos. Let's look at the best apps to improve our photographs.
#1. Adobe Lightroom Classic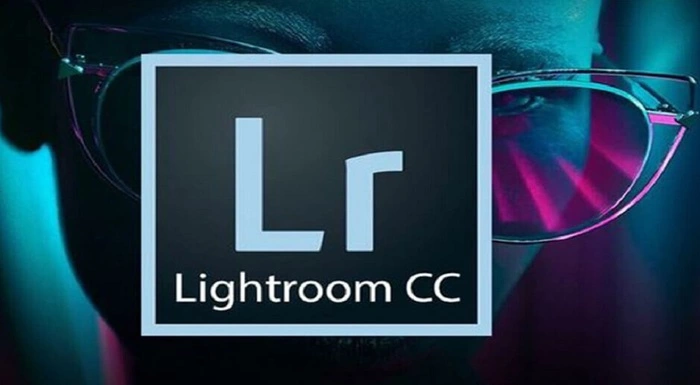 Lightroom Classic, a photo-editing program from Adobe, is designed primarily for desktop use and has built-in desktop management for your photographs.
Depending on your wants, you may switch between the Library, the Develop Module, and Editing Mode using appropriate workflow parameters. Users will undoubtedly like the additional editing features that let you change your photographs' color, brightness, and depth.
With features like Select Subject and Select Sky, which incorporate AI-powered masks to enhance the image, you may also focus on particular regions of your photograph.
Additionally, Adobe gathered fresh premium presets from experts in various fields, including cuisine, travel, and architecture. The HDR panoramic tool lets you merge many photographs into a single panorama if you utilize HDR photography.
Adobe's Metadata panel allows batch metadata editing when you have several photos to add. Lightroom Classic is linked to your desktop, so storing files is simple.
#2. ACDSee Ultimate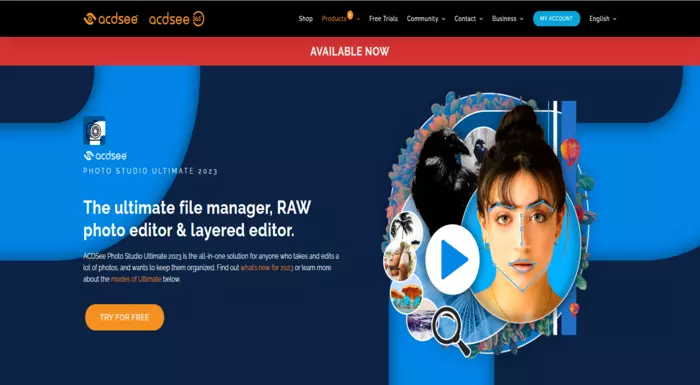 ACDSee Ultimate is a well-liked photo-editing program that works with various cameras. The most recent version, 2022, has elevated media management to new heights.
With Mobile Sync, which moves media from your iPhone to your Windows PC, uploading images is simple. ACDSee's new People Mode combines face identification and recognition using machine learning, which is also unique.
The handy AI assistant offers helpful labeling ideas and assists with face merging and deletion, instantly cataloging all of your topics.
Media Mode is a simple method to create and browse media folders with the ability to sort and filter your files. It is another database-driven utility. Features for editing that make work simple and access even simpler include Channel Selection, Channel Filtering, and Selection Basket.
#3. Adobe Photoshop Elements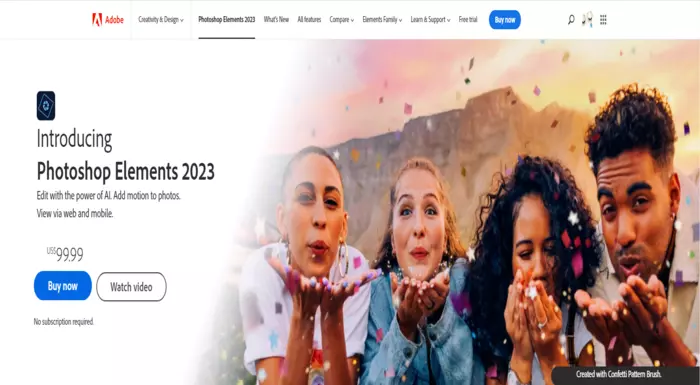 Photoshop Elements is new for 2023. This software uses Adobe Sensei AI face recognition and automatic editing. Thus, you can employ animated effects on the part of a picture. 2D and 3D animated MP4s and GIFs may bring your shot to life. Five Smart Looks are ready-made filters.
Photoshop Elements 60 Guided Alterations provide basic adjustments for modest modifications and complex edits. Adobe provides step-by-step instructions if you're new to editing or have a problem. Photoshop Elements has a print and present service for convenient sharing.
#4. Canva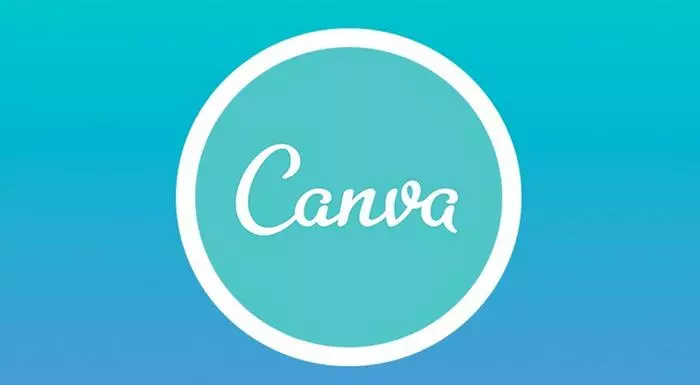 Canva offers quick uploading for a range of ready-made social media formats. Canva instantly formats and shares graphics to Facebook, Instagram, and Pinterest, whether you're posting or sharing a story. You may start with thousands of templates or a blank slate.
Canva offers text animation, captioning, and drag-and-drop speech bubbles. Prints, movies, teams, applications, graphs, and charts with built-in PDF and picture editor. Remote team members benefit significantly from real-time cooperation.
Canva Pro provides company-branded team access for corporations and sophisticated projects. Moreover, it is great for students preparing Canva Presentations.
#5. GIMP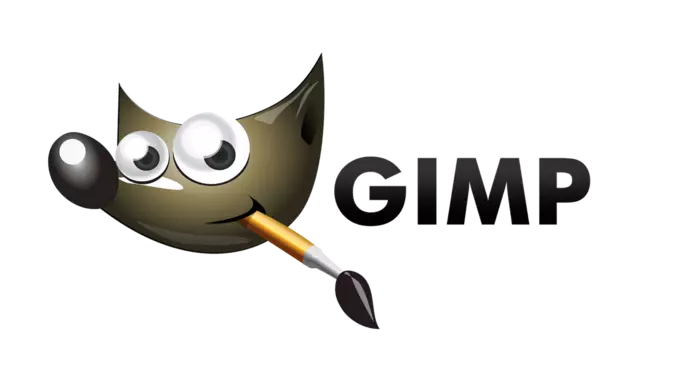 GIMP allows for high-quality picture modification, unlike Canva and Adobe. GIMP is a powerful picture editor for designers, photographers, and scientists. Again, this open-source picture editor enables code modification and dissemination.
GIMP's high-fidelity color reproduction works with digital and printed material. Composing, editing, and creating images are also possible.
GIMP may be customized and works with C, C++, Perl, Python, and Scheme. It's compatible with third-party plugins, Windows, macOS, and GNU/Linux. Therefore, it is recommended for Scribus, Inkscape, and SwatchBooker processes. This free application is excellent for budget-conscious consumers.
#6. Ribbet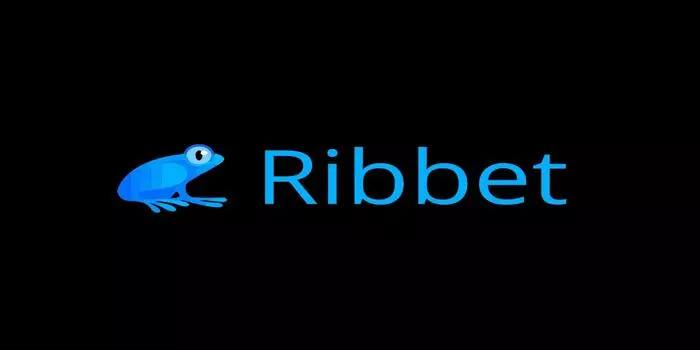 Ribbet is a lesser-known photography software, which is a shame since it's one of the most influential and easy picture editors. Snapseed-like interface and design (in terms of its uncomplicated swipe navigation).
Ribbet is speedier and more convenient for filters and retouching, however. The retouching tool immediately loads filters and enables you to whiten teeth and repair skin blemishes.
#7. ON1 Photo RAW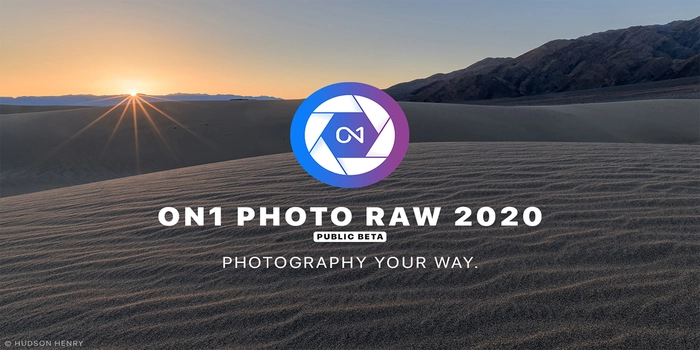 ON1 Photo RAW's 2022 edition has several new features. Version 2022 offers all the highlights of previous versions with additional capabilities for better picture editing.
Here browse, Effects, Portrait, HDR, and Resize are standard functions. Sky Swap AI, Time-Lapse Creator, and NoNoise AI are new features.
ON1 Photo RAW employs a Photoshop Plugin Host for simple categorization. Again, advanced raw processing adds dynamic contrast, textures, B&W, split tones, and glow. HDR, Pano, and Focus Stacking generate layered photographs.
Facial recognition and geotagging, ubiquitous in picture editing applications, are missing. It's easy for novice people to navigate, nevertheless.
Best Image Editing Methods for Travel Photography
A photo editing company uses different types of image editing methods. I have listed a few below so you can find the best ones for your photographs.
Clipping path service: The clipping path photo editing method is useful for selecting a particular portion of the image. The photo editors make different adjustments by applying the clipping path using the pen tool.
Color correction: Photo Color correction is another important photo editing method. You can use different color correction methods such as brightness adjustment, changing contrast, saturation, and hue. However, try to bring the natural color and not over-saturate the photos.
Image masking service: Image masking is also an image selection method. However, this method is helpful for complex images with furs and hair-like features. It is the must-go method when you need to create any particular effect.
You can also utilize background removal, photo cutout, and shadow-adding methods to create mind-boggling photos.
What is the price for editing your photos?
Photo editors need years of skill to produce a stunning photo. The photo editing services are not too pricey. It starts at $0.25 per picture.
What are the advantages of editing images?
Photo editing is essential to remove all the issues that can affect the beauty of the image. The photo editors use different methods to make the RAW photos look flawless.  
What are the advantages of a clipping path?
The clipping path has several purposes in image editing. The photo editor applies this method for background removal, photo cutout, color correction, and other selective image adjustments.
Conclusion
Photo editing and photoshop services are necessary to get the best from your photographs. You can look at the best modern-day travel photographs. The photographers fix their mistakes in post-production and provide eye-catching photographers to their audiences.
You can use the over mentioned photo editing software to eliminate the inconsistencies in your photos. Also, you can hire an experienced photo editing agency if you do not have enough time to edit the images.