11 CANCUN TRAVEL TIPS You Must Know Before Visiting
Do you want to explore Cancun? Here, We Have Complied the best Cancun Travel Tips for your vacation.
Cancun offers a plethora of hotels for accommodation options, from romantic adults to only boutiques, kid-friendly all-inclusive resorts, and a wide range of restaurants at various price points.
This means travelers with different travel budgets can visit the famous city with ease and affordably too.
So, whether you're looking for a fitting destination to host your honeymoon, family reunion, a girlfriend getaway, or whatever your travel plan is, we got you covered!
This article will cover all your Cancun travel tips and all you need to know before that getaway to Cancun.
Let's go!
11 Cancun Travel Tips You Must Know Before Visiting
1. Cancun is a tourist-friendly location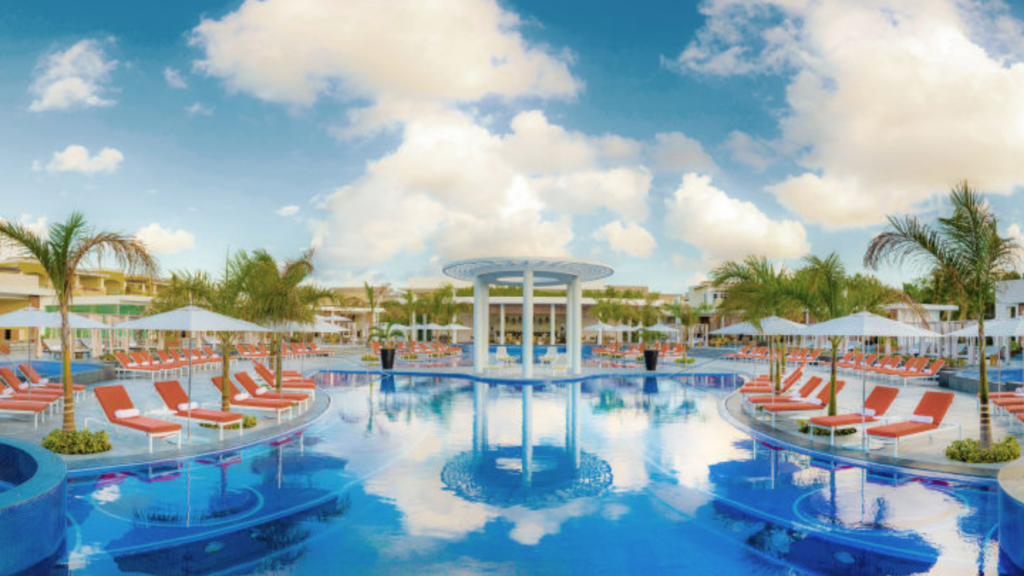 Travelers from other continents and countries need not worry about how to communicate with the local people in Cancun or access to their home comforts like snacks or medicines, and generally about their ease of traveling.
Cancun is extremely friendly to travelers and adventurers who have come to explore their land.
Cancun city saw almost six million travelers from across the globe in 2016, and trust me, the number keeps increasing. So, it goes to say that Cancun primarily caters to several English-speaking visitors from all around the world.
Most Cancun locals and hotel staff speak reasonably good English. So, no stress about conversing with the locals.
Cancun prides a barrage of hotels and bars, which is a downside for many travelers, but for some others, they love the allure and easiness of Cancun.
2. Cancun Couldn't Have Been Any Safer
The usual question we get from most backpackers — Is Cancun safe? Truly it is. Although some regions of Mexico long held a reputation for being unsafe, and many resorts around the city have avoided mainly violence, Cancun rose in murders in 2017.
However, these murders were gang-related. Notwithstanding, the U.S. Department of State issued a Level 2 travel warning, which means travelers visiting the city should exercise extreme caution while in the area.
The warning goes thus "Although a majority of these homicides seem targeted — criminal organization assassinations — turf battles between criminal organizations have resulted in violent crimes in such areas frequented by citizens of the United States of America."
So here's the caveat, as long as visitors and tourists alike stick to the popular areas and exercise some caution, Cancun remains totally for travel.
3. Cancun is not all about the partying
Cancun has a reputation for rowdy bachelor/bachelorette groups indulging in all-inclusive drinks at the swim-up bar earlier than heading to nightlife spots, including Senor Frogs or Coco Bongo.
No doubt about that, booze-loving travelers are partying all night long in Cancun. Still, the city also has honeymooners, traveling families with young children, wedding ceremonies, and other low-tone adventure seekers who are keener in low-key beach time than a margarita all the time.
The good thing is that Cancun has dozens of hotels ready to cater to each type of traveler, so every kind of tourist can create their vacation suited to their taste.
Cancun is also one of the most favorite wedding planning destinations. If you are interested and want to find out more about the cost of a wedding in cancun please check here.
4. Hotel Zones Offer Less Cultural Feel
The chain outlets and large English-speaking resorts in the Hotel Zone do an excellent job of making travelers feel at home because the area is absent from local culture.
Colorful signage, Caribbean views, and a few nearby eateries serving nearby and seafood dishes offer sufficient Mexican attraction for a few travelers. However, the ones wanting a more incredible revel, ought to stick with downtown Cancun or less-evolved locations within the Riviera Maya, including Akumal or Puerto Morelos.
These areas are nice if you're looking to get the cultural feel of Cancun.
5. Caribbean seashores have a sturdy undertow.
Cancun has some of the most jaw-dropping beaches around Mexico, with large expanses of powdery white sand and butting turquoise waters.
After bathing in the hot Mexican sun for a bit, you'd need to cool off with a dip in the ocean, but caution is required due to the strong undertow and rough surf.
Thankfully, Mexico has a flag system to alert swimmers on water conditions– green signifies the water is safe for swimming; a yellow flag means apply caution while swimming, red means dangerous conditions, and a black flag say do not swim.
6. Tap Water is Unsafe
Most travelers probably know this rule, but it's an important one– Don't drink tap water. Tap water is unsafe to drink in Cancun. It could contain parasites or very lethal bacteria. Non-locals may also be exposed to non-filtered tap water.
To avoid getting sick on vacation, stick to filtered bottled water, accessible at most resorts, and decline drinks with ice if you cannot confirm whether it has been filtered.
If you find ice that's in the shape of a cylinder with a hole in the center, be rest assured it is purchased from a purified ice factory. To be safe, you can use bottled water for your brushing.
In addition, beware of raw food like salads and fruit, as they are most likely to contain bacteria. You don't want to get sick on a trip now.
7. Hurricane Occurs in Cancun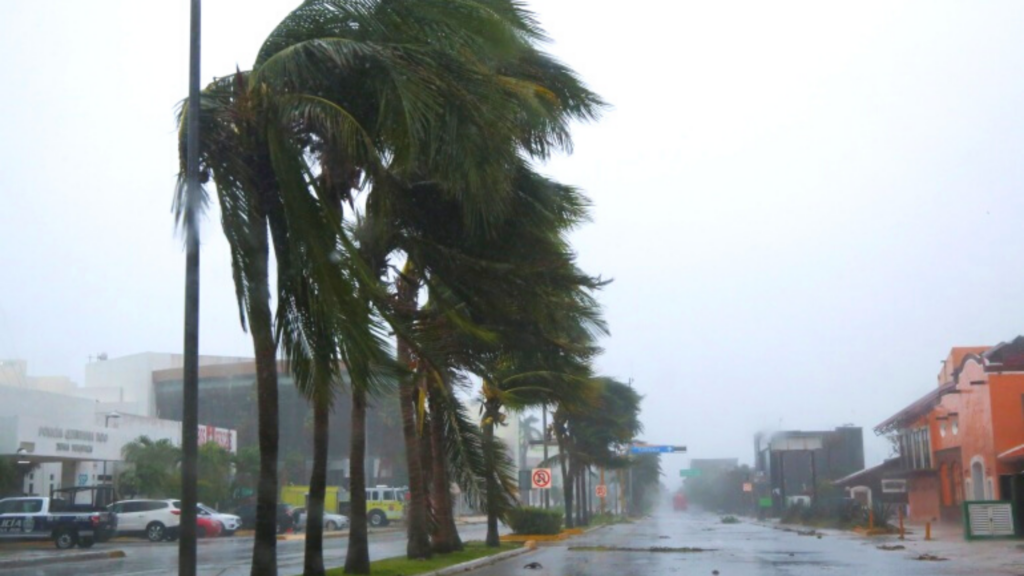 Cancun and Mexico's hurricane season occurs between June through November, with the highest risk of solid storms between August and October.
Because these months often experience fewer travelers and its attendant lower rates, tourists are most likely to visit Cancun during this time.
Many weather experts highly recommend travel insurance for those planning to visit Cancun during the hurricane season. The last two hurricanes in Cancun were the Gilbert hurricane in September 1988 and the Wilma hurricane in October 2005.
8. Make Day Trips for More Cultural Feel
Though the Hotel Zone in Cancun indeed lacks authenticity. The downtown part of Cancun promises to make up for it, with a beautiful dose of local culture situated in nearby spots suitable for day trips.
Are you looking to find souvenirs? There are many colorful handicrafts–from silver jewelry to ceramic bowls, embroidered dresses, and so many crafts you can find. You'll quickly find them downtown (Mercado 28 or Mercado 23). They are both excellent flea markets with local vendors
In addition, there are numerous day trips from Cancun for genuine adventure seekers who'd love to explore places like Mayan ruins, the refreshing swimming holes, or (cenotes) and eco-parks like Xcaret in Playa del Carmen.
Also, Chichen Itza ruins are very popular, and they are located two-and-a-half-hour drive inland, while you'll find the much smaller ruins of Tulum at the seaside. Several cenotes are found in the area, and frequented options include Ik Kil, close to Chichen Itza and Selvatica, within an hour's drive of Cancun.
9. Hotels in Cancun run the gamut.
Hotels in Cancun run the gamut, so for all budget resort-seekers and well-heeled travelers looking to splurge, be sure you'd find a place to suit your pocket.
You'll find the most valuable properties and hotels in downtown Cancun, whereas the luxury options are located in the Hotel Zone or satellite areas like Playa Mujeres.
10. Cancun uses U.S. dollars & Pesos.
Most eatery, motels, and taxis in Cancun accept U.S. dollars, but to avoid an uptick in price, use pesos.
For paying in Pesos, you'll be getting change, so better to stick to one currency. You can also convert dollars to pesos at a local bank before your trip to Cancun. You will get the best rate to exchange that way, but if you're unable to do that before your trip to Cancun, get pesos from an ATM.
Hotels or airport vendors often offer such services at a high exchange rate, the worst you can get in the market.
In Cancun, credit cards are universally accepted everywhere except for street vendors and cabs but note that you may have to pay a foreign transaction fee.
Don't forget to notify your bank before traveling to avoid being stranded with no cash due to a frozen card or account. It is also ideal, for carrying some cash in case something happens to your debit or credit card.
Am sure this will help you on your Cancun travel tips.
11. Taxis are expensive – buses are cheap.
Taxis in Cancun are expensive and not metered, and all comply with a hard and fast price, including 900 pesos ($45) from Playa del Carmen to Cancun's Hotel.
A trip from Cancun International Airport to the Hotel Zone with taxis costs 450 pesos or 26 USD, whichever way. And because cabs are costly, most travelers opt for local bus transportation, which is quite reliable, frequent, and affordable.
Hotels also help visitors know where to get picked up and dropped off, and it usually costs 12 pesos, less than 1USD to commute between the Hotel Zone and downtown Cancun.
Uber is currently inactive in Cancun after it was banned.
Do's And Don'ts in Cancun
Cancun is a choice spot for so many reasons. Aside from being a hotspot for young booze-loving travelers. When it involves excursion, vacation, or holiday time, it's far a favored vacation spot for an all Inclusive form of trip.
Arguably, it is one of the most affordable destinations that provide all of the above experiences– Cancun, Mexico. Nevertheless, travelers must beware, don't forget you're visiting a city in Mexico. And this is because of the massive tourism in the area.
Here, in this section, we will be listing the do's and don'ts in Cancun. We offer these tips with hopes of making your Cancun travel tips experience an unforgettable one.
9 Do's and Don'ts in Cancun
| | |
| --- | --- |
| 1. Bring U.S. Dollars/Pesos | Don't Bring Electronic Credit Cards |
| 2. Use Buses | Don't Use Taxis |
| 3. Do Beaches | Don't Keep A Low Profile At The Resort |
| 4. Drink bottled water | Don't drink Tap Water |
| 5. Visit Resorts  | Don't Get Flustered At The Airport |
| 6. Meet New People | Don't Exchange Money At Hotel/Airport |
| 7. Visit The City | Don't Be Afraid to Haggle |
| 8. Do All-Inclusive Resort | Don't Lose Your Resort Bracelet |
| 9. Do Book Excursions On The Resort | Don't Drink their ice cubes |
Plan Your Next Trip Now To Cancun
Cancun is a fantastic place to visit because of its many attractions that explore parks, museums, and trails.
You can plan a vacation or a business trip to Cancun by exploring the attractions and activities.
These 11 Cancun travel tips will help you plan your Cancun travel better.
You may also like the Things to do in;
Disclaimer: Vasttourist always strives for content accuracy. Since the time of publishing, travel-related information regarding pricing, schedules, and hours may have changed. Please see individual websites embedded in this post for the most current trip-planning information.

Unless otherwise stated, Vasttourist does not claim ownership of any images used on our blog site. The respectful owners of all visual content have copyright protection. We try to include links to the sources. If any images are your property and you do not want them to appear on our blog, don't hesitate to contact us; we will take them down immediately. We support properly crediting the original writer, artist, or photographer.