Capturing Paradise: A Visual Journey Through the Florida Keys and Key West's Seafood and Fishing Wonderland
If you're a traveler with a taste for adventure, the Florida Keys and Key West offer an incredible blend of natural beauty, mouthwatering seafood, and thrilling fishing experiences.
Embark on a journey through this tropical haven as we guide you through the must-see highlights, from indulging in local seafood treasures to casting your line in the crystal-clear waters.
Here's your ultimate listicle guide to a seafood and fishing paradise in the Florida Keys and Key West.
1. Savoring Delectable Seafood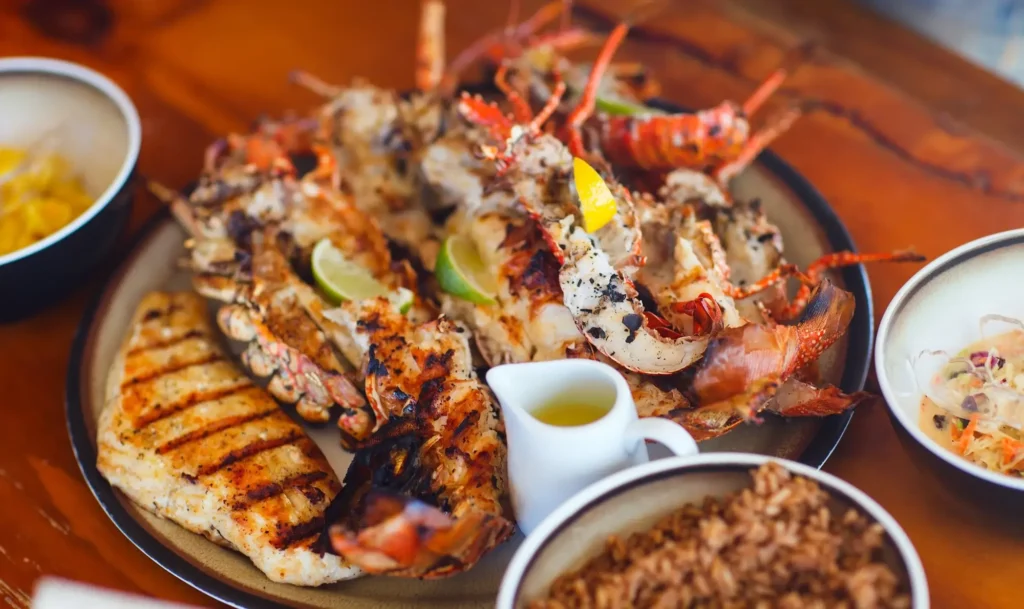 Local Delights at Eaton Street Seafood Market
Begin your culinary journey at Eaton Street Seafood Market, a local gem in Key West. With its commitment to sourcing fresh catches from nearby waters, this market is a haven for seafood enthusiasts.
Treat yourself to a seafood platter brimming with succulent shellfish and expertly-prepared fish fillets. Don't miss their signature stone crab claws during the season – a true delicacy that epitomizes the coastal flavors of the region.
Beachfront Dining Experiences
Explore Key West's upscale dining scene, where beachfront eateries offer a chance to savor seafood with a view. Capture the essence of elegance as you indulge in freshly caught fish and shellfish against the backdrop of the turquoise waters.
The interplay of flavors and the picturesque setting create a feast for both your taste buds and your camera lens.
2. Embarking on Fishing Charters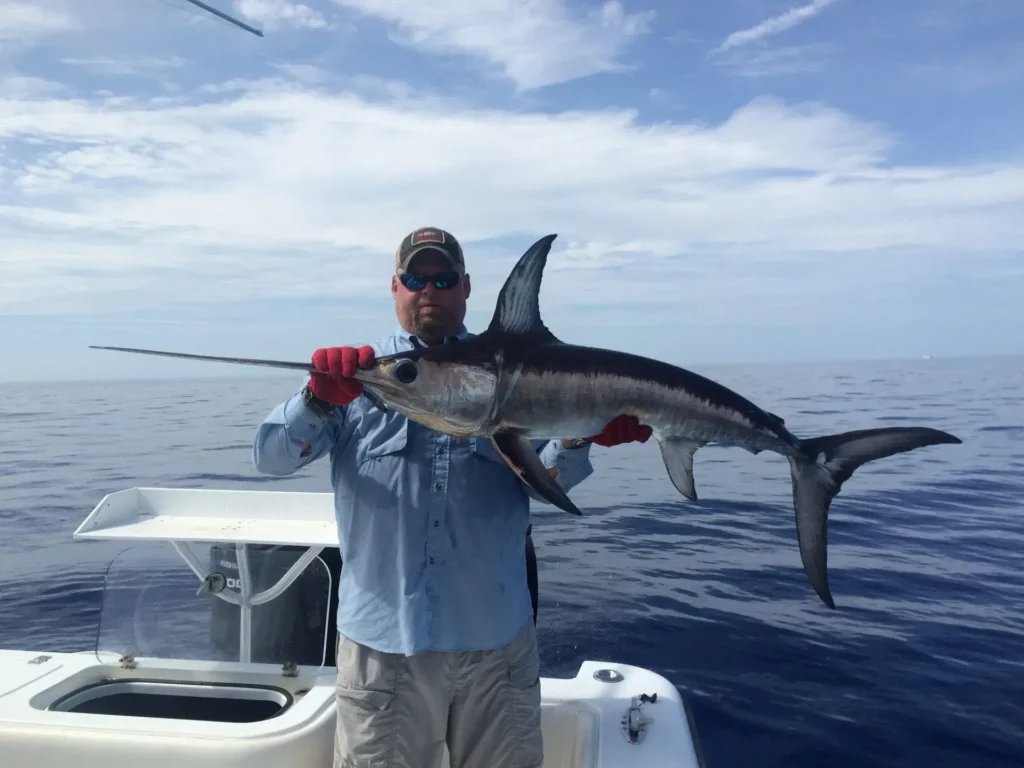 Reel in the Adventure with Fishing Charters
Key West's fishing charters offer a thrilling adventure for anglers of all levels. From deep-sea fishing to reef fishing and backcountry exploration, there's a charter for every preference.
Hop aboard a fishing charter and set your sights on reeling in the catch of a lifetime. Expert guides like Garret Frey will lead you to the best spots, ensuring a memorable experience on the water.
Luxury Yacht Fishing
For those seeking a touch of luxury, opt for a private yacht fishing charter. These charters combine world-class fishing equipment with opulent amenities, giving you a taste of the high life while you cast your line.
Capture the excitement of the chase, the anticipation as you feel a tug on the line, and the triumphant moment as you pull in your prized catch.
3. The Ultimate Road Trip Adventure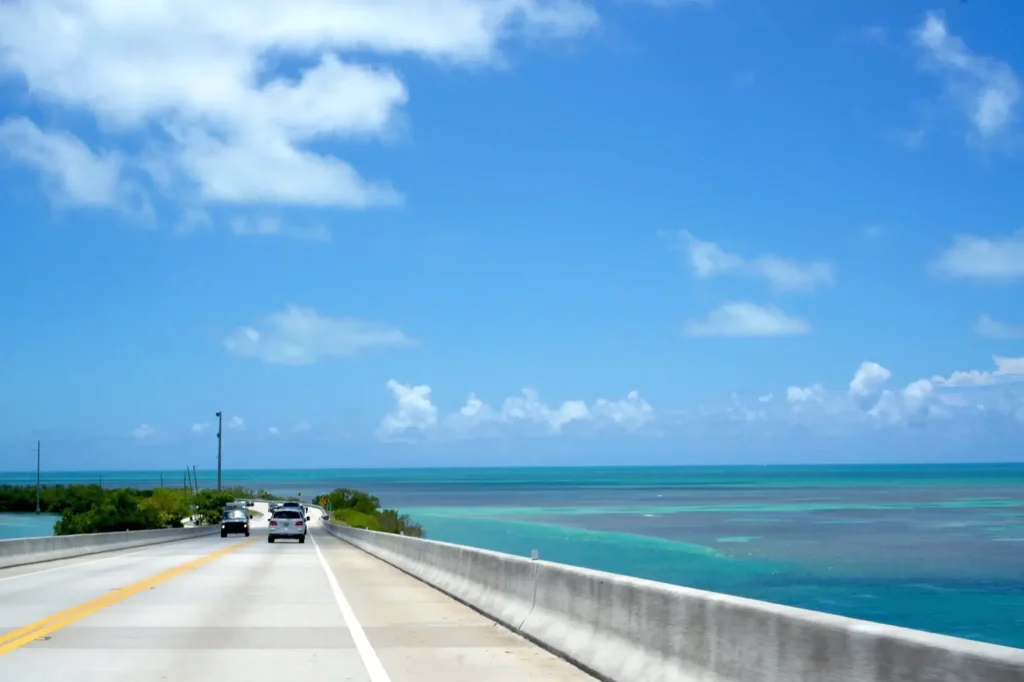 Scenic Drive Along the Overseas Highway
Embark on an unforgettable road trip adventure as you traverse the iconic Overseas Highway connecting the islands.
As you travel through the Florida Keys' stunning natural beauty and over bridges that span turquoise waters, take in the breathtaking vistas. Stop at picturesque viewpoints to immortalize the scenic landscapes that unfold before you.
You may also like to check out A Taste of History: Best Heritage Sites & Monuments to Visit in Canberra.
4. Captivating Underwater World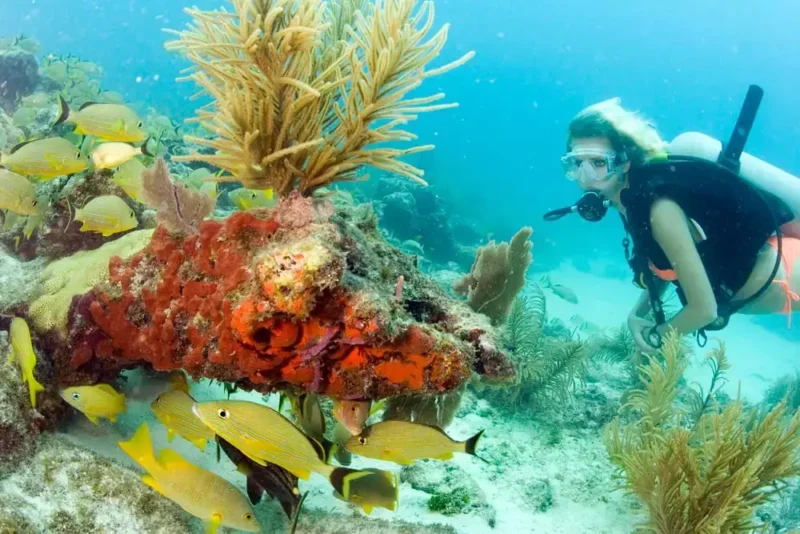 Snorkeling and Diving Adventures
Capture the underwater wonderland of the Florida Keys with your camera as you snorkel or dive through vibrant coral reefs.
Immortalize the kaleidoscope of colors, the graceful movements of marine life, and the serenity of the underwater world. These shots will bring to life the enchanting ecosystem that thrives beneath the surface.
5. Charming Historic Districts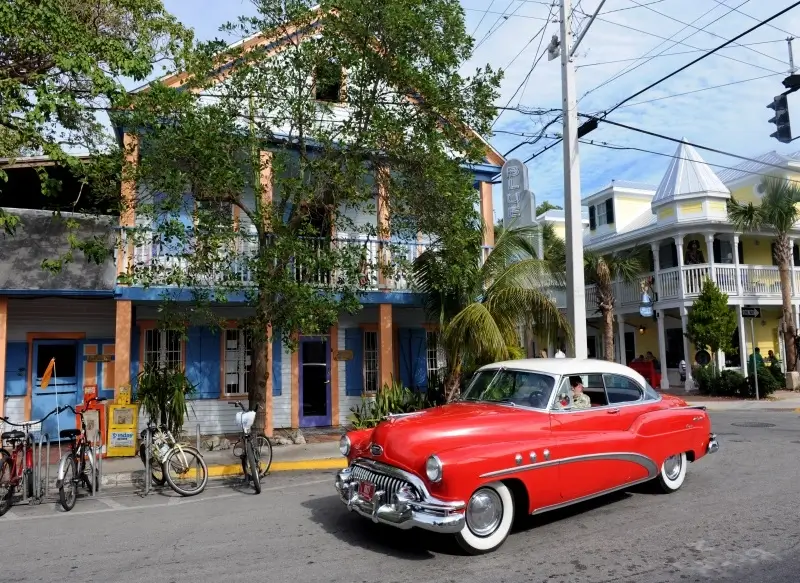 Old Town Charm in Key West
Stroll through the historic districts of Key West and capture the timeless charm of Conch-style houses, cobblestone streets, and lush gardens.
Frame your shots to highlight the architectural details, capturing the essence of a bygone era. The juxtaposition of history and modern vibrancy creates a visual narrative that's both captivating and nostalgic.
6. Picturesque Sunsets
Sunset Magic in Key West
Key West is renowned for its mesmerizing sunsets, a daily spectacle that never fails to captivate. As the sun sinks below the horizon, the sky transforms into a canvas of vibrant hues.
Capture the gradual transition from golden to fiery oranges and deep purples, creating a collection of images that showcase the magic of twilight.
7. Unique Souvenirs for Memories
Photographic Keepsakes
As you capture the beauty of the Florida Keys and Key West through your lens, why not transform your images into tangible memories?
Create personalized photo albums or prints that showcase your journey – a visual diary of your seafood feasts, fishing triumphs, and the mesmerizing landscapes that made your trip unforgettable.
In the Florida Keys and Key West, every moment is a frame-worthy memory waiting to be captured. From savoring succulent seafood at Eaton Street Seafood Market to embarking on thrilling fishing charters, this tropical paradise is a travel photographer's dream come true.
As you explore the myriad of experiences this destination has to offer, don't forget to let your camera lens tell the story of your unforgettable adventure.y
Time to spare? Why not check out Why Montenegro should be your next destination: top 10 tips & places.
Florida Keys and Key West's Seafood and Fishing Wonderland