7 Tips on How to Enjoy Dubai Like a Local
Most famous tourist destinations in Dubai are divided into two areas: one for tourists and another for locals.
Although the places designed for tourism offer lovely things, there's a different kind of fulfillment you can only get from areas serving the residents of a community. If you wish to understand the Dubai culture better, you should consider visiting those who belong there.
This emirate houses some of the most unforgettable experiences in the United Arab Emirates (UAE). Although it is most famous for ultra-modern architecture, there are still plenty of experiences in Dubai that offer a glimpse of life there.
Can't decide among the things to do in Dubai? These seven tips will help make sure you can enjoy the emirate like a local:
7 Tips on How to Enjoy Dubai Like a Local
#1. Visit Old Dubai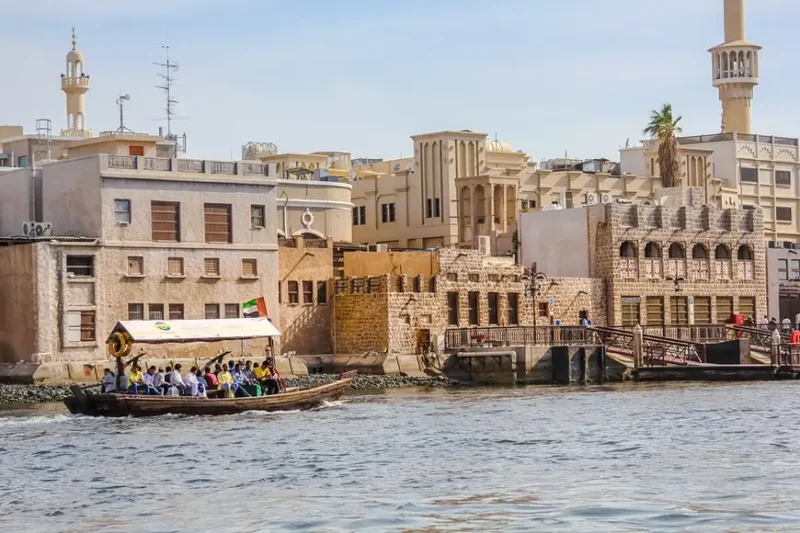 There are very few places that will help you understand the culture of the City of Gold, but there's no better place to peek at the original settlement in the emirate than Old Dubai.
The Al Fahidi Historical Neighbourhood is the oldest place to live in the city. It used to be where Dubai Creek merchants lived.
It has maze-like alleys filled with sand-coloured houses that have since been transformed into cafés, art galleries, and local boutiques.
Here, you can go to places that specialize in ancient art and show off the talent of the people who live in the area. It even has a museum that can take you on a journey through the community through the eyes of a world-famous Arabic classical poet.
#2. Shop from Souks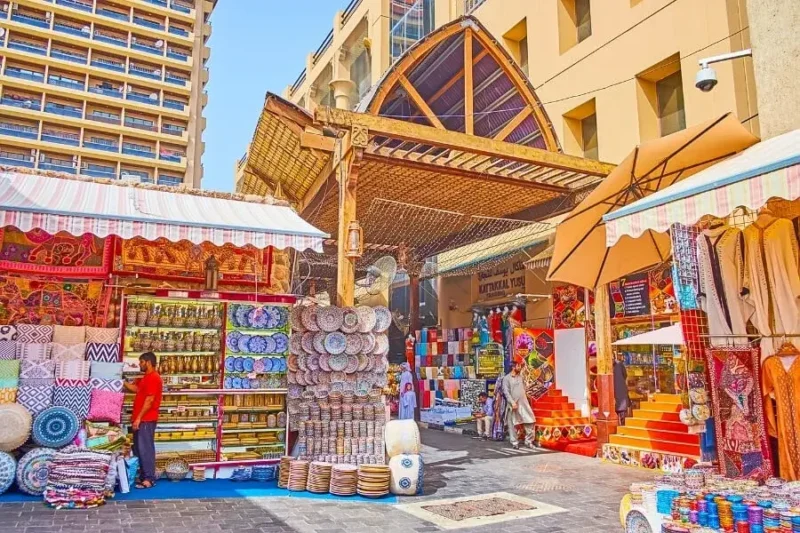 Shopping from souks is one of the most traditional experiences you can try in Dubai.
While you're there, make sure you try the spice souk, where you can purchase a wide range of spices sourced from India, Pakistan, Iran, and other parts of the world. There's also a section dedicated to fragrant perfumes across the Middle East.
And then there's the gold souk.
Buying gold is a must-try experience when in Dubai. Not only is the product cheaper there, but there are also strict quality regulations and various options.
When browsing through ornaments, prices are pretty stable and uniform. Of course, you must still haggle and never settle for the first price you are given.
If you are visiting Dubai for a wonderful vacation, you may like to check out Fun Things to do in Dubai That Will Make Your Trip Unforgettable, and Best Attractions in Dubai You Can't-Miss.
#3. Cruise the Dubai Creek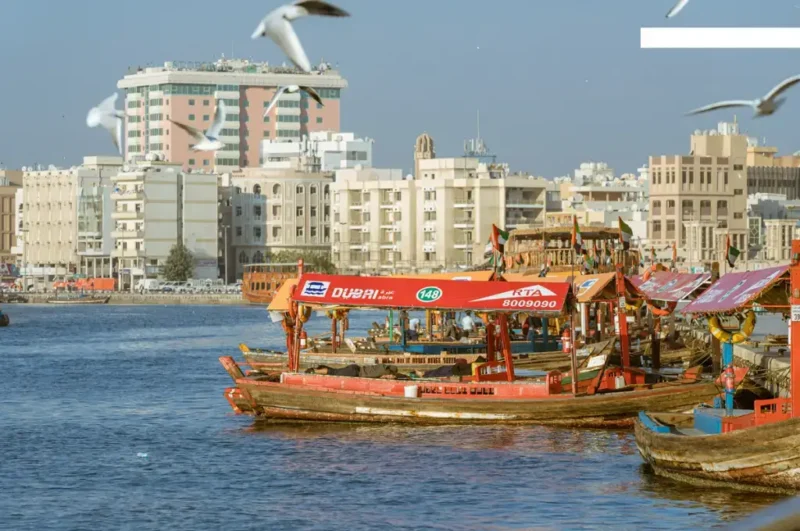 Residents of ancient Dubai used vessels known as "dhows" to transport goods they traded across the Gulf. They also got around in wooden boats called "abras", which still sail the Dubai Creek today.
If you genuinely wish to experience Dubai like a local, you should never miss a ride on one of these vessels.
Lucky for you, you can now easily book one of many Dubai Creek cruises and tours. Some even feature exceptional food and entertainment to ensure you enjoy what the city offers.
Try this activity late in the afternoon so you won't miss the magical Dubai sunset then checkout Dhow cruise Dubai.
#4. Try Dubai-Style Brunch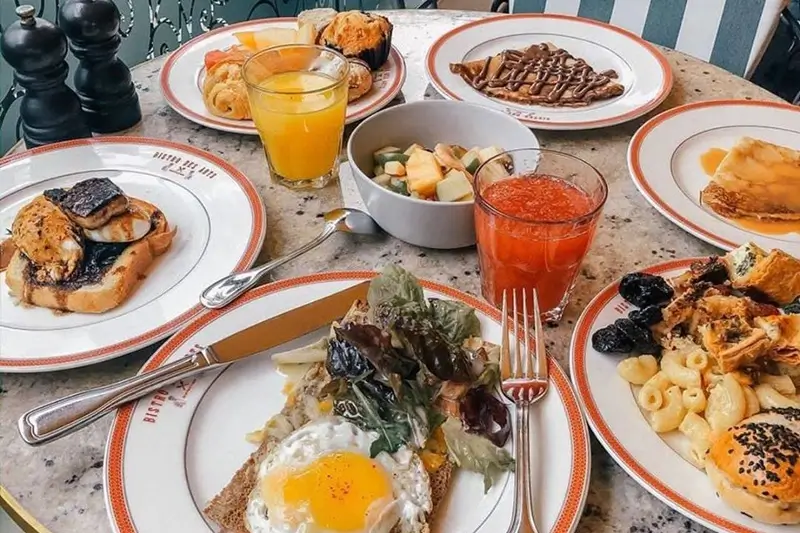 Your local tour of any city won't be complete without the gastronomic segment of the adventure. For Dubai, that means one crucial thing: brunch.
Dubai-style brunches replace the traditional mid-morning meal with afternoon feasts.
Previously, it was served every Friday because of the UAE's Friday-Saturday weekend setup. But since it was changed in January 2022, the famous Emirati tradition was also moved to Saturdays.
Brunch remains the locals' favourite pastime in the city. Of course, you can try local and international cuisines in Dubai, no matter what time. Schedule aside.
Don't know any local Emirati food? Here are a few dishes you should try:
Luqaimat
 Samboosa
 Machboos
 Chebab
Don't miss out on the Fun Family-Friendly Things to Do in Ferrari World Abu Dhabi
#5. Hit the Beach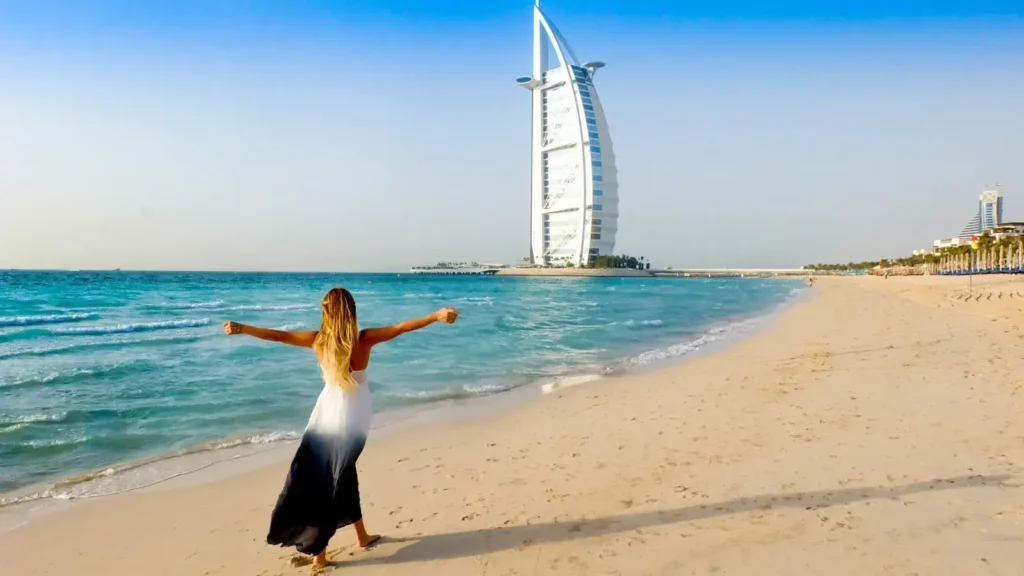 The UAE has many gorgeous beaches, thanks to its location in the Arabian Gulf. And some of them are found in the different corners of Dubai.
A good example is Jumeirah Beach.
Like Saadiyat Beach in Abu Dhabi, Jumeirah Beach is a popular vacation and relaxation area for locals and tourists. It is on the coast of Dubai Marina and has many restaurants and sun lounges.
Besides sunbathing and swimming, beachgoers can also enjoy water sports, such as water skiing, jet skiing, surfing, and paragliding on Jumeirah Beach.
If you plan to visit, make sure you schedule your trip during winter to enjoy the golden sun's rays for more hours during the day.
#6. Witness IMAGINE Dubai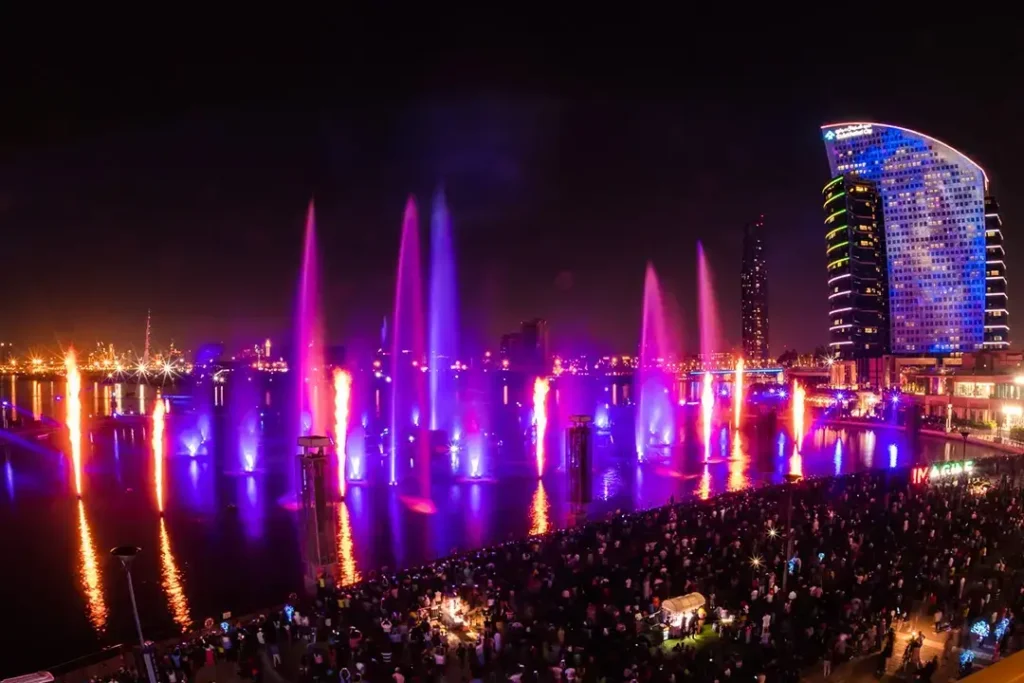 One more thing you need to know about the locals in Dubai is that they have an active nightlife. However, this goes beyond bar hopping and partying.
Since the evenings in the city are relatively cooler, residents seek outdoor attractions to fill up their nightlife. Fortunately, there's no shortage of fountain shows that light up the night sky in Dubai.
IMAGINE Dubai is one of those spectacular attractions that bring locals and tourists together.
This fountain show in Dubai Festival City was hailed as the world's largest water screen projection and the biggest permanent projection mapping by the Guinness World Records.
This attraction also leaves the audience in awe with its brilliant light and water choreography, spectacular music, and unique sensory experience.
#7. Live in Dubai Festival City
If you enjoyed reading about what it's like to experience Dubai like a local, you might want to linger a bit longer. After all, Dubai is a place that offers a diverse mix of leisure, culture, modern architecture, business, and technology.
When staying in the emirate for a considerable period, booking tourist accommodations like hotels may not be the most practical choice. Instead, consider moving into a Dubai apartment.
Staying in such a place is much more comfortable than a hotel room, not to mention it offers more value for your money. It will also help you take your Dubai experience to the next level, immersing you more in the local community.
There are many apartments in Dubai Festival City that offer the best accommodations in the emirate. Should you fall in love with the city, consider buying the property instead.
Don't worry; foreigners get 100 per cent real estate ownership designated freehold developments in Dubai. Even if you don't plan to relocate, you can always use the property as an investment or source of passive income.
Enjoy Dubai Like a Local
Being a tourist and a resident of a specific place comes with different experiences. To get the most out of Dubai, you should live like a local by following the tips in this article.