Jeddah Travel Guide: A Trip to Saudi's Ultimate Cosmopolitan Hub
Tourists are going to Saudi Arabia's big cities more often now that the Kingdom has made it easier for people to get visas. This is in line with the nation's goal of becoming one of the top leisure destinations in the world.
Now that it's easier to go to Saudi, there's no reason to think twice about a trip to Jeddah – the gateway to the Holy Cities and well-known among pilgrims and traders.
Considered a fascinating city in the Kingdom, Jeddah is where you can experience cosmopolitan life with a liberal air not found anywhere else in Saudi.
This travel guide will give you all the information you need to enjoy Jeddah to the fullest.
You may like to check out The Ultimate Travel Guide To The Lake Of Jellyfish, and Effingham Illinois Travel Guide for Newcomers!
When to Visit Jeddah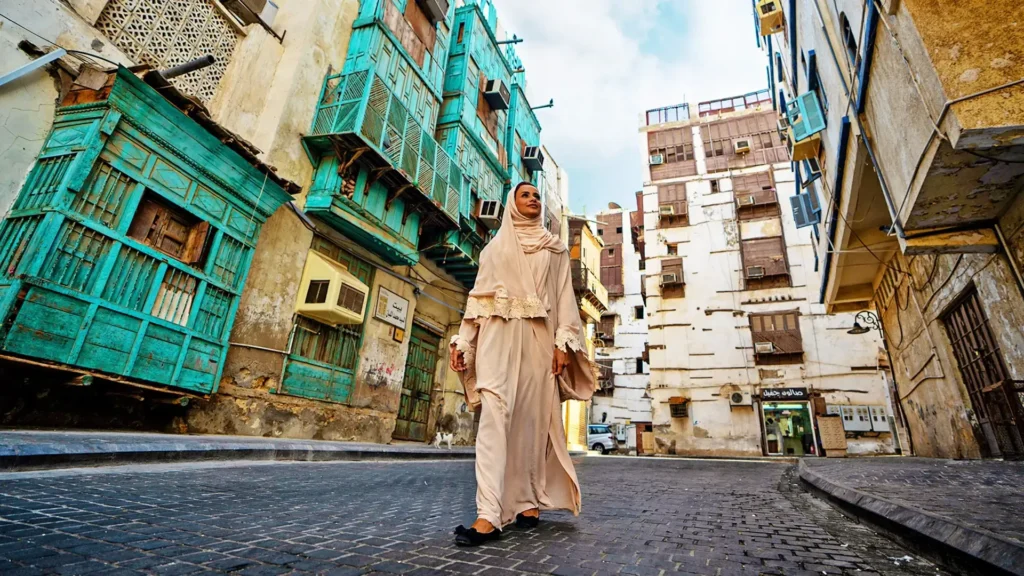 Jeddah and the rest of Saudi Arabia are mostly deserts, which means the climate can be hot during certain months of the year, especially in July and August. There's also almost no chance of rain in the city.
That said, the temperature drops between November and March, with January being the most fantastic month of the year. During this period, it can get as cold as 21 degrees Celsius (69 degrees Fahrenheit) in the evenings.
If you want to enjoy more sightseeing during the day, July has the longest days, but it's also one of the hottest months. To balance the length of day and heat, you may want to consider visiting in June, when summer is just about to begin.
On the other hand, you'll be able to witness more gorgeous sights in Jeddah during September, as it is when Saudi's national day festivities are scheduled. This includes the Al-Hemma Celebrations, Kingdom of Stars, and Fireworks Shows.
Where to Stay in Jeddah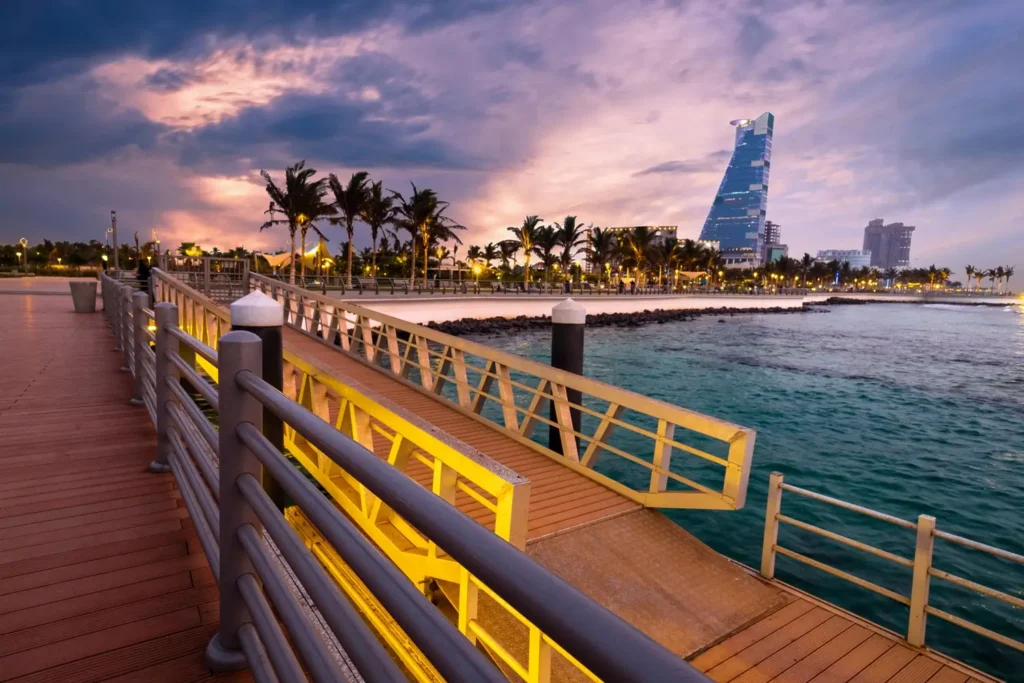 Many hotels in Saudi Arabia offer luxury, comfort, and convenience. Some are even rated five stars regarding hospitality industry standards and guest experience.
Depending on your itinerary, you can book a room at one of the following hotels in Jeddah:
Hilton Hotel
 Crowne Plaza Hotel
 Jeddah Marriott Hotel Madinah Road
 The Venue Jeddah Corniche 
 Elaf Jeddah Hotel
 Rosewood Jeddah
 Movenpick Hotel City Star Jeddah
 Ascott Sari Jeddah
 Narcissus Al Hamra Hotel Jeddah
 InterContinental Jeddah
 Casablanca Grand Hotel
 Holiday Inn Jeddah (formerly Al Hamra Hotel)
 Ibis Jeddah Malik Road
 The Ritz-Carlton Jeddah
You may also like to check out The Best Ocala Florida Travel Guide, and Euriental Fashion Luxury Travel, Your Ultimate Guide.
What to Do in Jeddah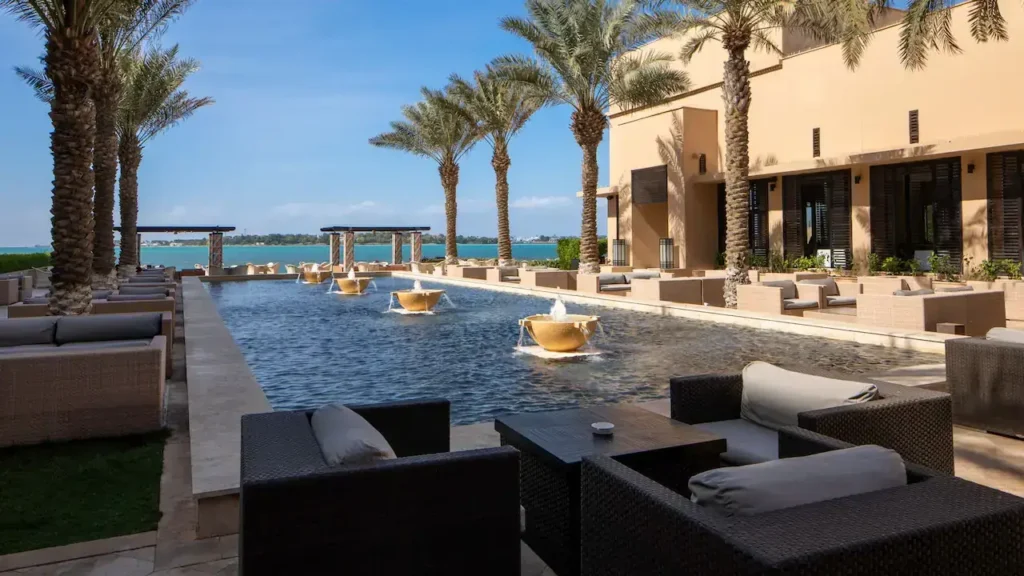 Famously known as "the Bride of the Red Sea," Jeddah is located in the middle of the eastern coast of the Red Sea. It is the gateway to the holy city of Makkah and a passageway for traders in Saudi.
But what makes Jeddah even more popular among tourists is its collection of art galleries that made the city one of the most prominent outdoor museums in the world.
On top of that, you can witness plenty of unique and unforgettable sights in Jeddah. Below are some of the best places you can visit when in the city:
King Fahd's Fountain
King Fahd's Fountain is a 30-year-old landmark that helps create a beautiful sunset in the middle of the Red Sea. It is one of Jeddah's most celebrated monuments that build a magical scene you won't find elsewhere.
The Floating Mosque
Jeddah also houses Al Rahmah, more popular as "The Floating Mosque."
Considered one of the most sought-after religious sites in Saudi, it is arguably the most beautiful mosque in the city.
The white-and-turquoise-hued structure is planted on the water's surface and equipped with advanced lighting technology that makes it look like it's floating (hence the name).
Fakieh Aquarium
Fakieh Aquarium lets you enjoy underwater fun – something you wouldn't think you'd be able to enjoy in a desert country.
This aquarium houses over 200 marine life species (most of which are native to the Red Sea) and also features entertaining and educational shows for guests.
The Tayebat Museum
The Tayebat Museum highlights Jeddah's role in the history of Saudi Arabia as the oldest seaport in the Gulf. From recreating the traditional Hijazi architecture to displaying photos that tell the story of King Abdulaziz's reign and rise to power, the museum leaves no stone unturned in depicting the country's origins.
What to Eat in Jeddah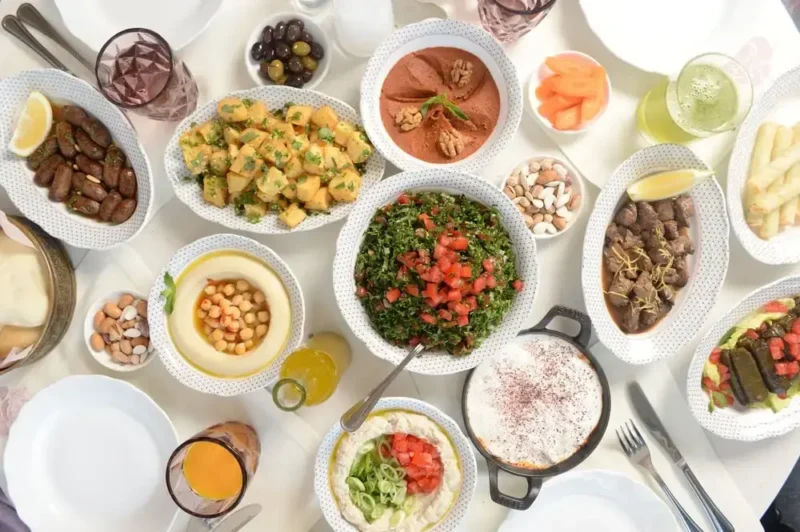 Every trip is complete with a gastronomic adventure. If you're visiting Saudi, make sure you take the time to see some of the most popular restaurants in Jeddah and look for the following local dishes:
Kabsa
Kabsa is a mixed rice dish made for a communal platter. It has different versions found in various Middle Eastern countries like the United Arab Emirates, Oman, Yemen, Kuwait, Bahrain, Qatar, and Saudi Arabia.
Aside from rice, its main ingredients include vegetables, spices, and meat. Each version uses a different type of meat, but the blend of spices used generally consists of the following:
Black pepper
 Cloves
 Cardamom
 Saffron
 Cinnamon
 Black lime
 Bay leaves
 Nutmeg
Madfoon
Madfoon is not just another meat-and-rice dish popular in Arab countries like Saudi. Unlike many others, this dish entails cooking marinated meat in an underground space – buried in sand and surrounded by charcoal.
The slow-cooked meat remains moist and tender while gaining a slightly smoky aroma from the smoke and heat underground. When added to the carousel of flavours from the lamb (or chicken), coriander, pepper, cumin, cloves, and turmeric, the resulting dish offers a unique and mind-blowing gastronomic experience.
Matazeez
Usually made with lamb meat, matazeez is a traditional Saudi Arabian dish served in a rich stew. It consists of flat dumplings, vegetables, tomato sauce, and a mix of the following spices:
Cumin
 Cinnamon
 Loomi (dried limes)
 Black pepper
 Bahar spice blend
Matazeez is quite similar to margoog. However, the former has a less soupy consistency since the flat dumplings soak up the juices from cooking the dish.
Qursan
If you like all foods with gravy, you'll love the Saudi Qursan. This tasty delicacy is made from dried and pressed wheat loaf and is typically served as a side dish for lamb or vegetable dishes.
Saleeg
Dubbed as Saudi's favourite chicken rice dish, saleeg is a type of food you can make in just two simple steps: making broth and overcooking the rice. It is known as the Hijaz region's national dish, and there are many different ways to make it.
Visit Jeddah
Jeddah is a cosmopolitan city in Saudi Arabia that has gained popularity since new policies have made it easier for tourists to enter the country. If you plan on heading there soon, use this article to guide you to be fully prepared to enjoy the trip.