10 Best Tips for Sticking to Your Diet on Vacation
Sticking to your diet on vacation can be difficult, especially if you visit friends or family who make unhealthy food choices or live in an area that doesn't cater to your diet restrictions.
Vacations are a time for exploring, relaxing, and letting loose. However, with a lot of vacations also comes food. Many people associate a good vacation with good meals, whether you are visiting a new country and want to taste the cuisine or try restaurants in a new city.
We tend to indulge when we are away from home, and there's nothing wrong with putting on a few pounds during your trip. However, if you're trying to avoid the stress of losing that weight when you get home, there are ways to maintain a good diet on your trip.
Not only does indulging all week put you at risk of gaining weight, but it can also leave you feeling bloated and uncomfortable during your trip.
A good diet is about more than just the number on the scale; it is also about feeling good in your skin. Not everyone can afford chin liposuction or a tummy tuck to feel more confident in their appearance, but a good diet and some exercise can make a world of difference in how you feel in your skin.
If you are going on vacation soon and don't want to stray too far from your regular diet, here are some easy and helpful tips.
10 Tips for Sticking to Your Diet on Vacation
#1. Indulge in Moderation
You can't exactly go to Maine without ordering a lobster bisque or to Los Angeles without trying a burrito, and everyone deserves to indulge now and then.
The key is to indulge in moderation; you can try those foods the city is famous for, no matter how dense in calories, as long as your other meals are healthier.
#2. Pack snacks and drink lots of water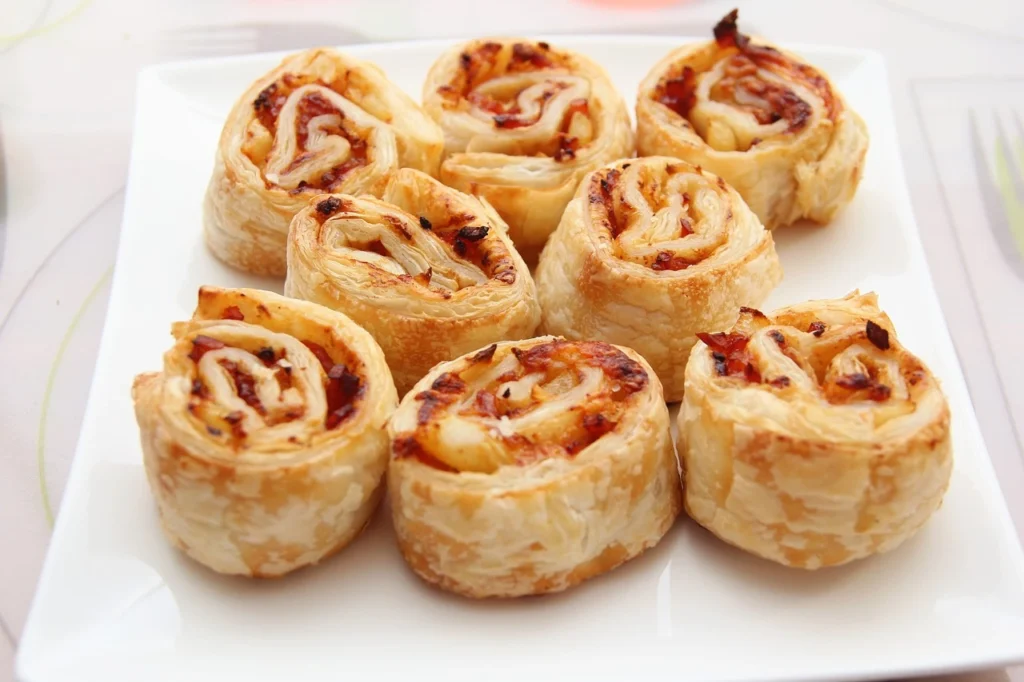 It's easy to get bored when travelling. When you get hungry, it's hard not to succumb to cravings, especially when you can't resist a slice of cheesy pizza or a soft-serve cone. Bring protein bars and trail mix, which will provide nourishment without breaking your diet plan.
By packing your snacks and water, you can skip fast food stops known for their poor nutritional value (and caloric content). Order an appetizer as your main course when eating at a restaurant, and drink water with ice rather than sugary sodas or alcohol.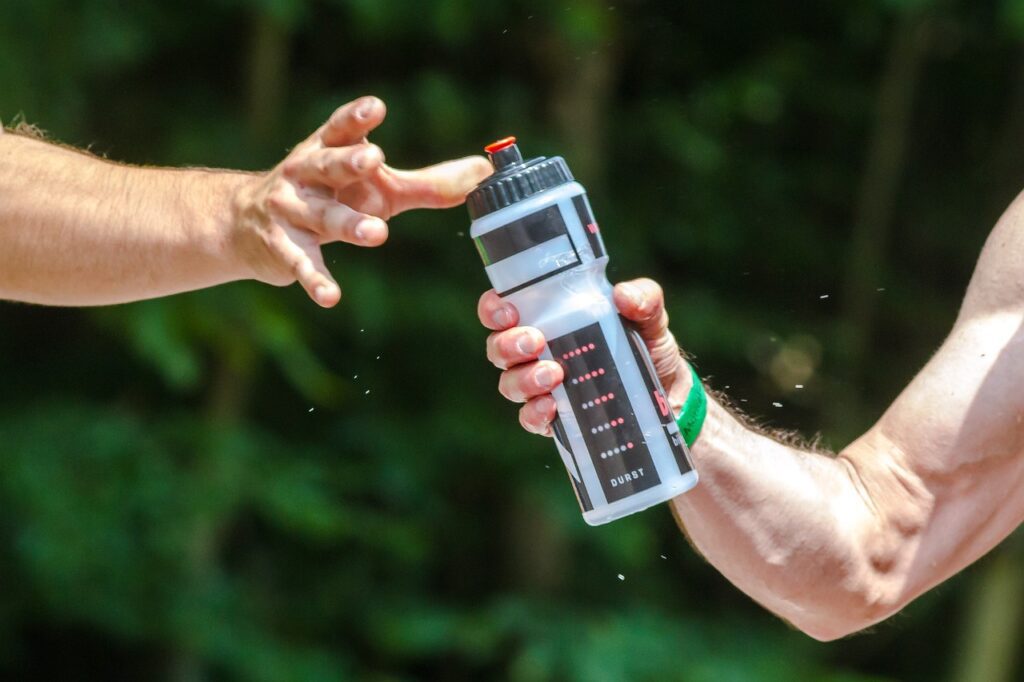 Not only will water prevent you from getting a headache, but it will also help your body digest any food you eat and keep you from overeating at once. If you drink water, you also avoid sugary sodas and alcohol.
You may also like: Ways To Stay Safe In A Vacation Rental
#3. Limit Alcohol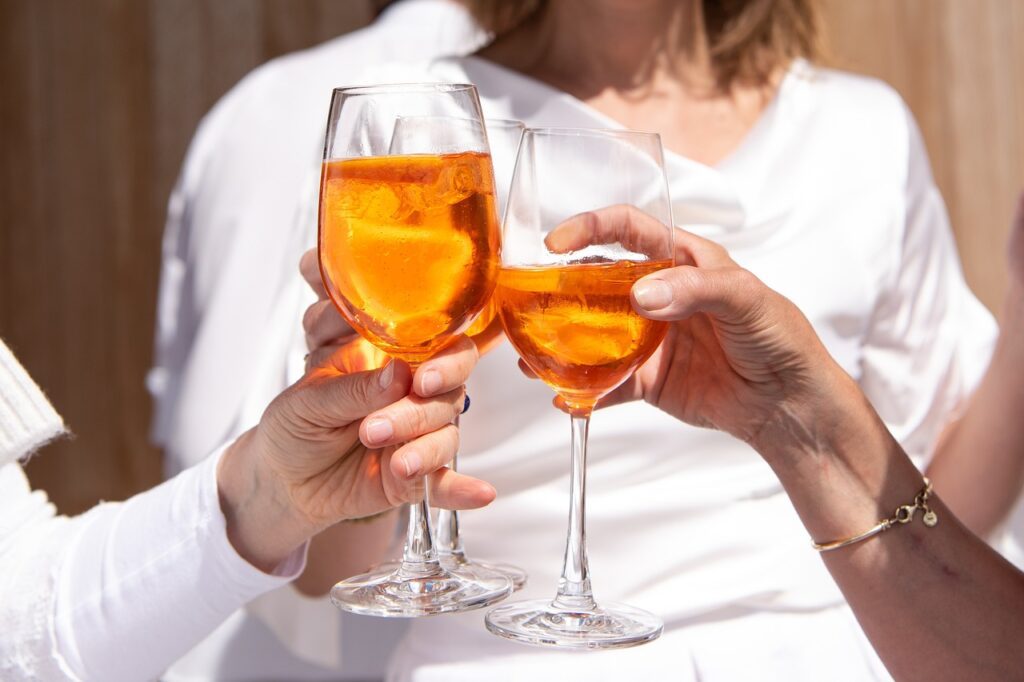 You may be surprised by how many calories are packed into alcoholic beverages. Alcohol alone is very high in calories, with a shot of most liquors having around 100 calories in a single shot.
When you combine this with sugary mixers, you can look at anywhere from 150 to 300 calories or more in each drink. An "it's 5 o'clock somewhere" mentality may be fun, but drinking daily and throughout the day can significantly increase your overall daily calorie intake.
#4. Maintain Similar Eating Habits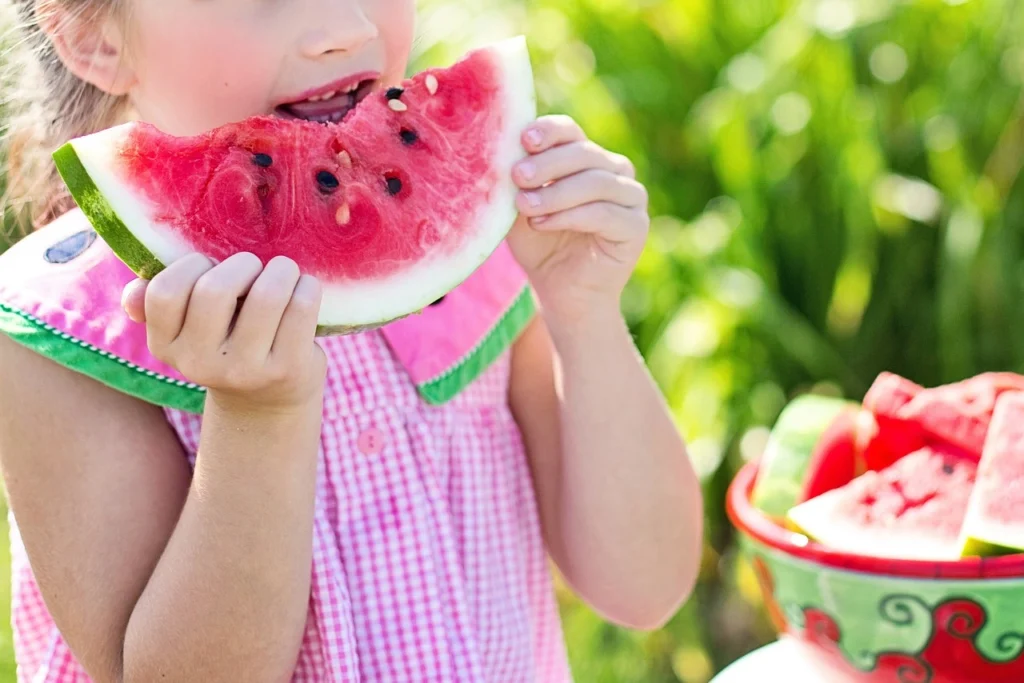 If you are already on a diet, you can maintain some of your similar eating habits during your trip. Make sure you're getting enough fruits, vegetables, and essential nutrients.
You can also make intelligent meal choices, like a leaner protein option. When you are packing snacks for the day, pick something that will keep you full longer, such as nuts, protein bars, and other snacks high in protein that will help you get by until the next meal.
Eating healthier foods throughout the day will also keep you from feeling ravenous when it is time to indulge in a meal. If you aren't starving by dinner time, you will make smarter choices about what you want to eat.
If you are going on a vacation that requires walking or any physical activity, keep in mind that you may be hungrier than normal, but this is because your body is replacing lost energy. 
#5. Book a Room with Kitchen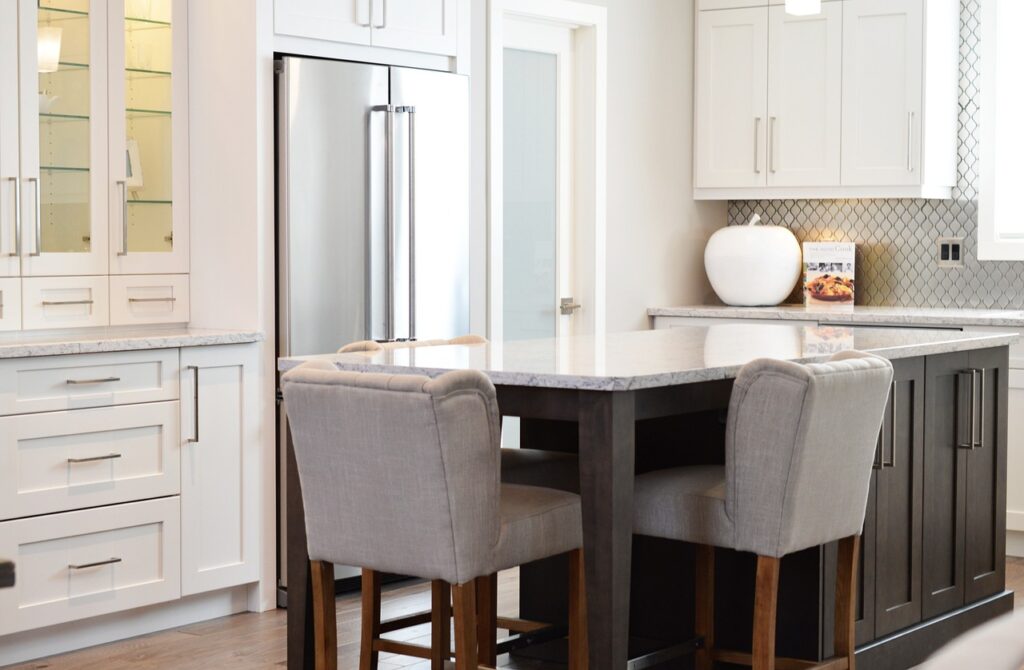 To help you stay fit while travelling, try booking hotel suites or rooms with a kitchen. You'll probably be eating most of your meals out, but having your sink, stove, and fridge gives you the luxury of preparing and storing great healthy snacks and at least a few meals.
Most hotels offer great suite options that you can upgrade to or consider an Airbnb, which almost always includes kitchen access.
#6. Stock Your Fridge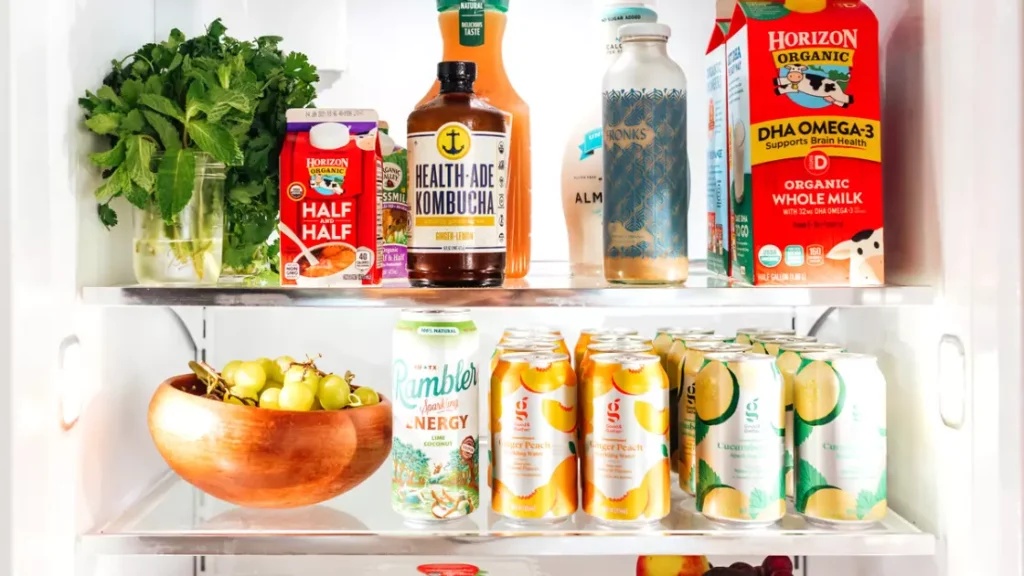 With so many meals to cook and desserts to enjoy, sometimes meal planning can seem overwhelming. But there are steps you can take to make it easier on yourself. With a little freezer and pantry organization, it becomes much more straightforward.
Don't be caught off guard by hunger. Even if you're planning on travelling a long way from your next meal and don't want to worry about evaluating food, Marriott's Residence Inn and Hilton's Homewood Suites have partnerships with grocery delivery services such as FreshDirect.
It would help if you considered getting Yogurt, fresh fruit and vegetables, egg whites and some other protein so that nothing goes to waste.
Read More:
#7. Control the Chaos
No matter where you travel, enjoying the local cuisine is essential. However, don't make every meal into an event. When you're on vacation, indulging and not making healthy choices is easy.
Try to spend more time eating your veggies and less eating out at greasy restaurants because otherwise, that translates to hundreds of extra calories a day and hours of additional cardio activities!
#8. Eat breakfast at home
One of your most important meals, breakfast, gives you energy and helps keep your mind sharp during the day. If you need something sweet, try fruit. It's loaded with antioxidants and vitamins.
Plan: Try making some of your favourite meals at home before you leave, so they're waiting for you in a hotel-room freezer when you get there.
Portion control: A large serving of pasta might seem like a great idea when you're starving but stick with a more modest portion to prevent overeating later in the evening.
Eat at least three hours before bedtime: You don't want indigestion or acid reflux interfering with sleep.
If you love luxury travels you can check out Luxury Family Travel and Lifestyle Blog RSS Feed, and Luxury Travel Trends and Tours For Luxury Travellers and Accommodation
#9. Limit alcohol intake
Most of us want to enjoy a cocktail or two while on vacation, but if you're trying to lose weight, you'll want to be very mindful of how many drinks you consume. Alcohol is loaded with empty calories and doesn't have any nutritional value.
It can also have a dehydrating effect on your body which can leave you feeling tired and sluggish throughout your trip. Be sure to stick with water between alcoholic drinks when possible (no one will notice!) and order an unsweetened drink at happy hour.
If it still makes more sense for one person in your group to abstain entirely, then make sure they do so when ordering (or keep it non-alcoholic).
But unless you're an abstainer, you'll probably drink on vacation a lot. Forgo the festive Pina Coladas and mojitos loaded with sugar and opt for wine, champagne or hard liquor on the rocks now that we have your attention. In between every cocktail, have a glass of water.
#10. Wake Up and Work Out
If you want to stick to your diet on vacation, getting up and working out early in the morning can help you set a routine that helps keep food cravings at bay.
Plus, working out before you eat breakfast means more energy and fewer hunger pangs later in the day. Of course, it's not always possible to get up and work out early, but if there's a way that works for your schedule, then do it!
This is also an excellent strategy for maintaining healthy habits when you return home. It's easy for life's daily routine to sneak back in once vacation ends. Make healthy habits a part of your new routine before leaving, and they will be much easier to maintain once you return home.
When you're on vacation, your body will be exhausted, so working out might be difficult to do, especially early in the morning. Consider taking vitamins and desiccated organ supplements, which can provide essential nutrients to promote muscle growth and recovery.
These supplements contain amino acids, proteins, minerals, and other nutrients to help fuel your body for workouts. They can also help reduce fatigue and increase energy levels, allowing you to push yourself harder. This is added boost, especially if you're having trouble with challenging exercises. 
You don't want to go from being healthy on vacation to returning to old eating habits once you're home.
Conclusion
The biggest challenge to sticking with your diet while travelling is not having control over all of your food choices. Going through airport security, eating in restaurants and staying at hotels will expose you to temptations, making it difficult (if not impossible) to stick to your routine.
The solution: Take charge of your diet by being prepared and planning. Follow these ten tips, and you'll be more likely to stay on track with your diet, even when you find yourself far from home.
Jenn Walker is a freelance writer, blogger, dog enthusiast, and avid beachgoer operating out of Southern New Jersey.