7 Great Vacation Spots for Seniors in the U.S
Looking for the best vacation spots for seniors? Seniors love to travel, but sometimes some challenges make travel difficult, especially if you're on a budget or have physical limitations that affect how you move around.
If you're looking to retire or have a relaxing time, plenty of places in the U.S. will suit your needs and help you enjoy your golden years to the fullest extent possible.
Living in an independent senior living community and looking for some adventure? Now is a great time to get out and see the country. The U.S is widely diverse and has so many great destinations for seniors to visit.
Some of the top vacation spots for seniors throughout the country will serve as excellent getaways during your retirement years. From coast to coast, there's something for everyone. Just pack your bags and get going!
Disclosure: This article may contain affiliate links. I may receive compensation from eligible purchases made on Amazon.com as an Amazon Associate. Without charging you any further fees, these sales assist in maintaining this blog. Details are available on our policy page.
7 Great Vacation Spots for Seniors in the U.S
#1. Alaska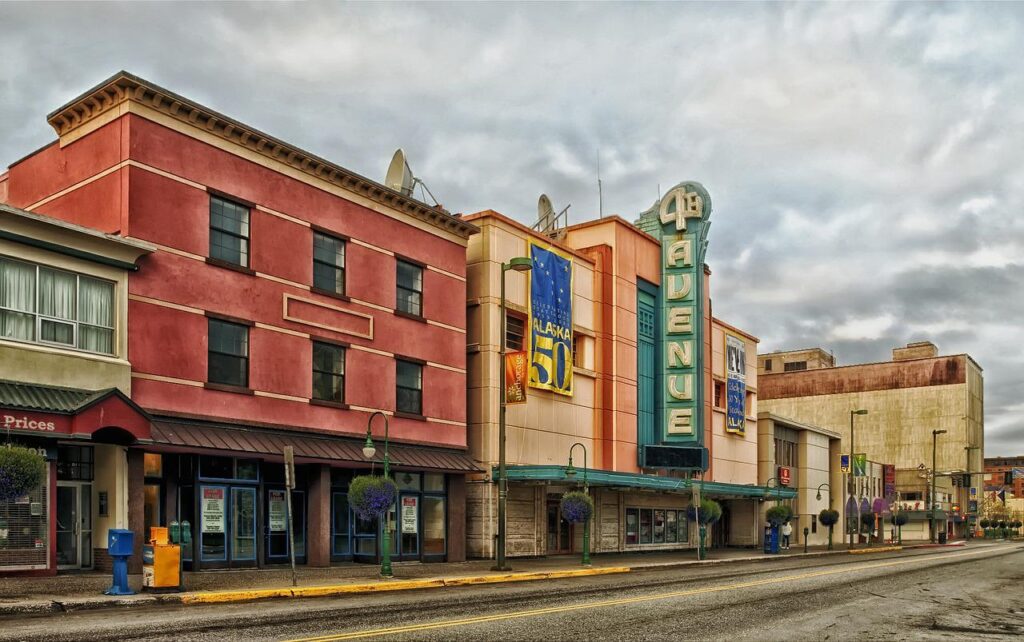 Alaska is like no other place in the US. From glaciers to the untamed wilderness, Alaska has it all. The best part is that you can experience the best sights on an Alaskan cruise.
Cruises allow you to enjoy the creature comforts of a hotel with views of glaciers, waterfalls, stunning coastline, and whales. There are 17 national parks for nature hiking and tours for those staying inland.
Alaska is a great vacation destination for seniors. Its beautiful scenery and plethora of outdoor activities make it the perfect place to get away from it all and enjoy quality time with nature.
Seniors can hike through the stunning landscapes, go fishing in one of the many rivers or lakes, or even take a cruise down the Inside Passage. Whatever your interests are, Alaska has something to offer everyone.
#2. Sedona, Arizona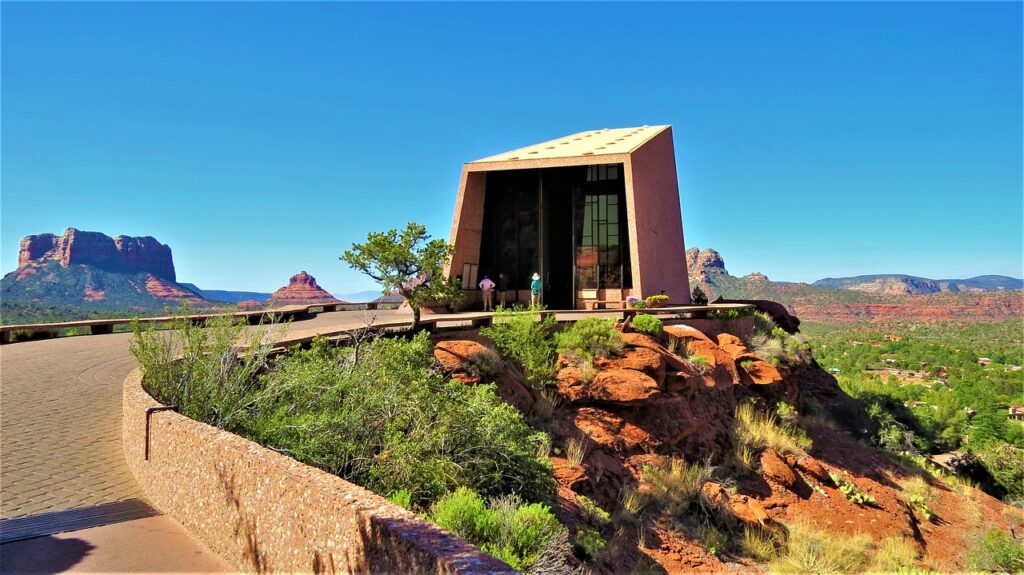 A bit further south than Alaska, you can find yourself in Sedona, Arizona, just a two-hour drive from Phoenix. Sedona has a great mild climate and is a great place to visit for any lifestyle.
You can sightsee the amazing red rocks or relax at one of the spas or resorts. Its location offers excellent wilderness opportunities like hot air balloon rides, star gazing, and Jeep tours.
Sedona, Arizona, is a beautiful vacation spot for seniors. The area is known for its red rocks and stunning scenery. Many activities keep seniors busy, including hiking, shopping, and exploring the local culture.
Sedona is a great place to relax and enjoy the outdoors. South Padre Island, Texas. South Padre Island, Texas, is the place for seniors who love the beach.
The area has plenty of activities for active seniors, including biking, fishing, and swimming in the ocean. There are also plenty of places for seniors to stay, such as hotels and condos offering amazing ocean views.
You may also love to check out the best things to do in Hurricane Utah, Southern California, Plymouth Massachusetts and Fun Things to do in Novi Michigan
#3. Key West, Florida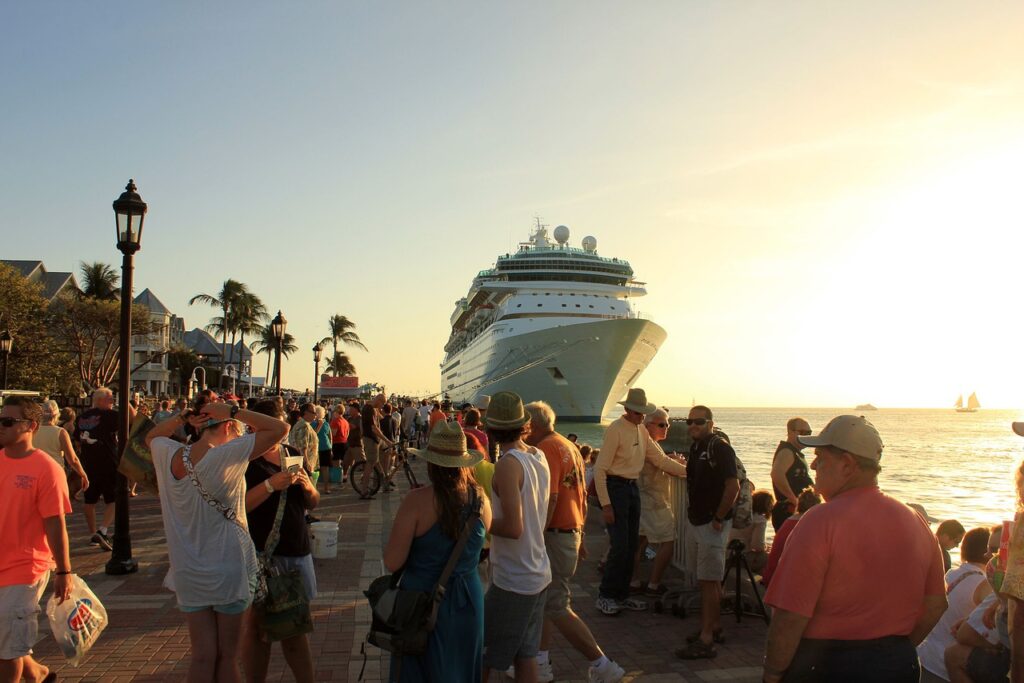 Want a taste of the Caribbean without leaving the country? Then Key West should be on your list. There are plenty of sights for the inner history buff, like the Hemmingway home and the Southernmost Point of the Continental US. There are also plenty of opportunities to relax and take in sunsets.
There's no place quite like Key West, Florida – especially for seniors looking for an amazing vacation spot. From the moment you arrive in Key West, you'll feel like you're in a different world entirely.
The vibrant colors, the laid-back atmosphere, and the friendly locals all contribute to the unique charm of this island destination.
And, of course, there's plenty to do in Key West. Whether you're looking to relax on the beach, explore the local shops and restaurants, or participate in some of the many activities available, you'll find plenty to keep you busy.
There's also a rich history to explore – Key West was once home to some of the most famous writers and artists of the 20th century, including Ernest Hemingway and Tennessee Williams.
If you're looking for a vacation spot with it all especially for Cruises For Over 50s singles, then you should try relaxation, excitement, history, and culture, also look no further than Key West, Florida.
#4. Santa Fe, New Mexico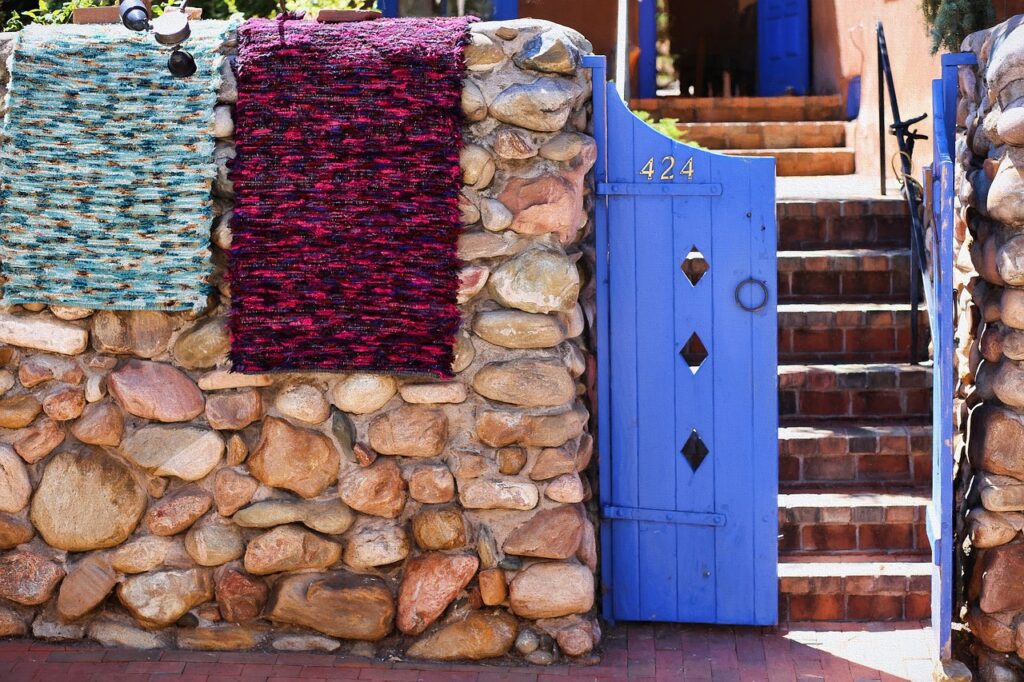 Santa Fe is one of the oldest state capitals in the US. It boasts opportunities in and out of the city, from unique museums to golf. In this walkable city, you can experience a variety of art galleries and museums.
The mild climate, like Sedona's, is one of the main benefits of the city. Live music and Turquoise are also big here and support the local economy.
When choosing a vacation destination, there are many factors to consider. But if you're a senior citizen, a few places in the United States stand out as being particularly welcoming and accommodating. One of those places is Santa Fe, New Mexico.
This historic city is rich in culture and tradition and offers a wide variety of activities and attractions that will appeal to seniors.
There are plenty of museums and art galleries to explore, scenic hiking trails, and beautiful parks. And the food in Santa Fe is truly unique and delicious – you'll want to sample some of the local cuisines while you're here!
Santa Fe should definitely be at the top of your list if you're looking for a relaxed and enjoyable vacation spot that caters to seniors.
#5. U.S National Parks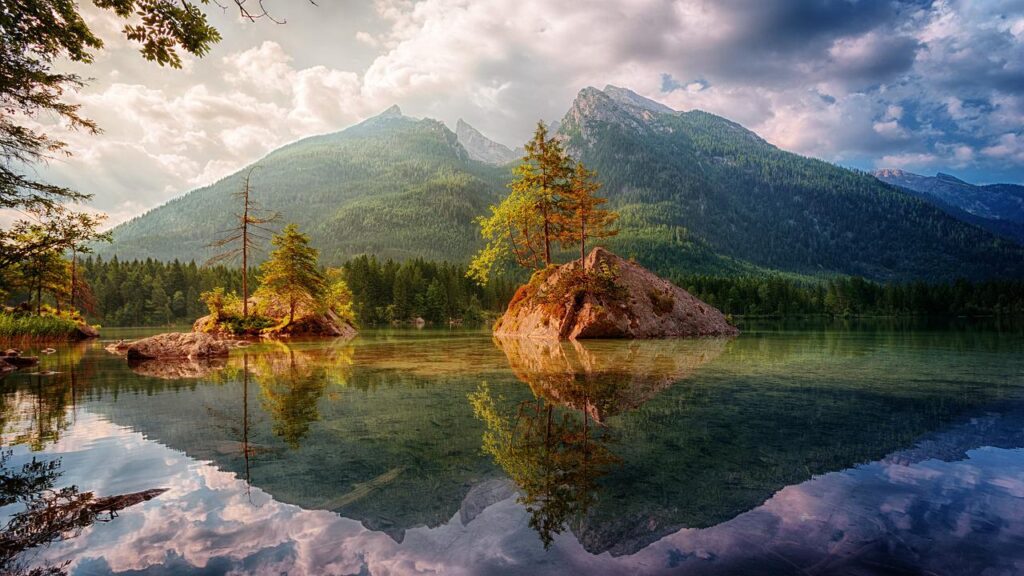 Seniors can access a lifetime pass to the U.S national parks for just $80 or $20 annually. This will grant you access to unique locations like The Grand Canyon and Yellowstone, to name a few. A big plus is that traveling companions get in free with you, up to three adults.
There are so many beautiful places to see in the United States, and luckily, many are seniors-friendly! National parks are a great option for those who want to enjoy the outdoors without worrying about too much physical activity.
Here are seven of the best national parks for seniors:
Yellowstone National Park – Yellowstone is one of the most iconic parks in America. It has mountains, lakes, valleys, and forests that will offer plenty of options for exploration. There are scenic and close-up views where you can get up close with geysers or even bears!
Zion National Park – Although this park is small compared to others on this list, it offers some spectacular scenery with red sandstone cliffs framing green canyons and springs that bubble through deep rock pools.
The Virgin Islands – If you don't know, the Virgin Islands consists of three large islands (St. John, St. Thomas, and St. Croix), making it easy to explore on foot and cruise around by boat. The beaches are pristine, tons of water sports are available, and plenty of opportunities for people who love history to learn more about Caribbean life back in the day!
Grand Canyon National Park – While it might not be the easiest place to travel to, there's no denying that Grand Canyon is one of the most breathtaking landscapes in North America.
Acadia National Park – Located along Maine's rocky coast, Acadia is full of hiking trails and coastal beauty. It doesn't matter if you're looking for seclusion or want to be surrounded by other tourists; here, you'll find both!
Mount Rainier National Park – One of Washington State's most popular destinations, Mount Rainier has snow-capped peaks that provide stunning vistas anytime.
Arches National Park – If you're looking for desert beauty, head west towards Utah, where Arches awaits. There are over 2,000 arches to explore and lots of wildlife like deer, bighorn sheep, and coyotes.
#6. Colonial Williamsburg, Virginia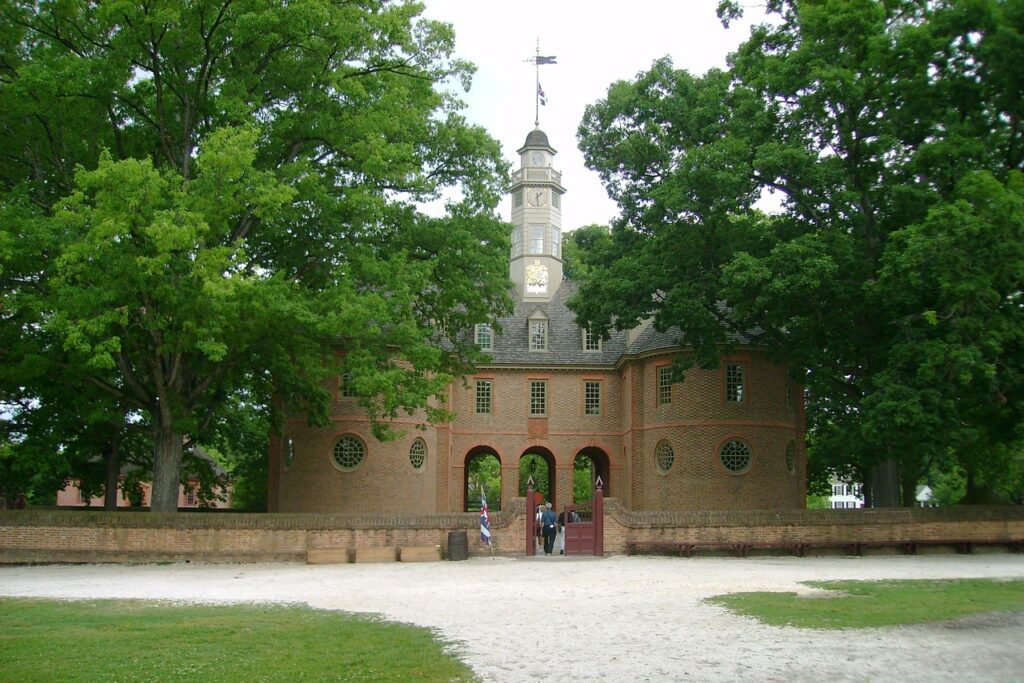 Williamsburg and the surrounding areas like Jamestown are a must-see for any history fan. The living museum of Colonial Williamsburg transports you back in time to see how the colonists lived.
The museum is staffed with historical characters to immerse you in the setting. The area is excellent for shopping and relaxing, among other things like golf are all nearby.
Colonial Williamsburg is a living history museum that lets you step back in time and experience what life was like in 18th century America. There are dozens of historic buildings to explore, including homes, shops, taverns, and government buildings.
You can also watch costumed interpreters reenact everyday activities like carpentry, cooking, and farming. Plus, plenty of special events throughout the year are perfect for seniors, such as concerts, lectures, and dance performances. You'll never run out of things to do or people to meet!
#7. Hawaii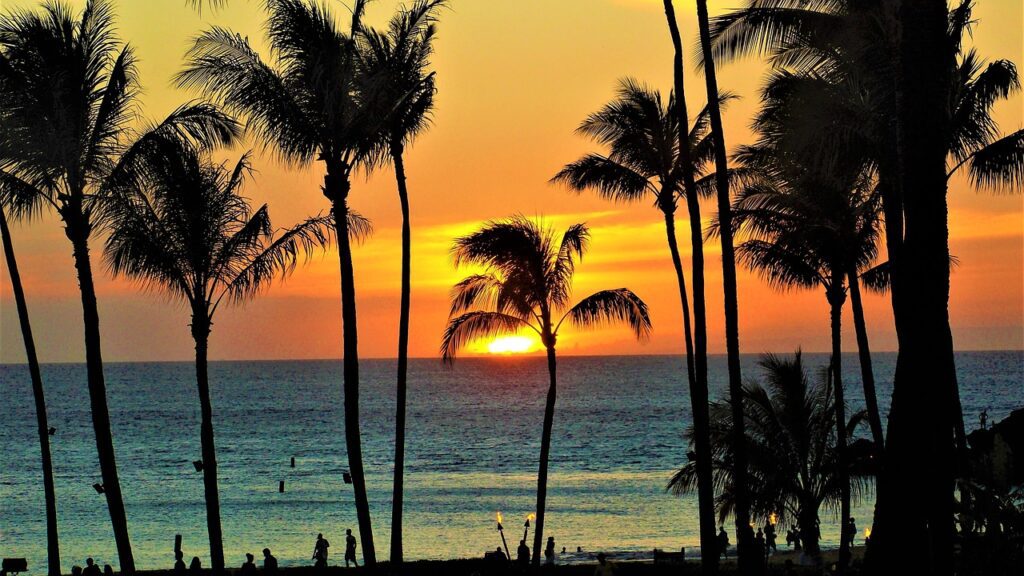 Hawaii is a beautiful tropical state full of opportunities for active seniors. From volcanoes and natural formations, there are a lot of opportunities to get out and explore.
Historical landmarks like Pearl Harbor and the USS Arizona are popular tourist attractions. If you want a fun, relaxing option, there are plenty of beachfront resorts for you to relax and put your feet up.
Seniors are looking for a warm and sunny destination. Hawaii is a great choice, with its beautiful beaches, lush rainforests, and vibrant culture. Honolulu, on the island of Oahu, is a popular spot for seniors, with its many shops, restaurants, and activities.
The Big Island of Hawaii is also a great option, with its diverse landscape and active volcanoes. Other islands in Hawaii worth considering include Maui, Kauai, and Lanai. Visitors can enjoy golfing, horseback riding, whale watching, zip lining, or other outdoor adventures.
What to Pack for a Trip
We advise you to carry the following items with you:
Comfortable Walking Shoes: Make sure to have good walking shoes because you'll be doing a lot of walking throughout the city. I've cherished the Brooks brand shoes I've worn for years. For guys, I've linked them here, and for women, see it here.
Power bank: When exploring, we always have a power bank with us that is completely charged. In this manner, we can plug in our phone and recharge it on the road if the battery is becoming low. For navigation and photography, we rely extensively on our phones. Thus, this device is essential for us.
Bottle water: We prefer to take an insulated, reusable water bottle when exploring.
Travel journal: Making a list of the locations and activities you wish to accomplish while traveling is possible with a travel journal. This saves time and ensures that you make the most of your journey. You might look up interesting and hidden locations to visit!
Backpack: Whether planning a trip to North America or just going on a day hike, backpacks are necessary. Backpacks allow you to carry your items in one easy-to-manage location. They also allow you to keep your valuables close and safe.
Plan Your Vacation in the U.S
There you have it! The seven best vacation spots for seniors in the United States. We hope this list has inspired you to start planning your next getaway. And remember, no matter where you go, have fun and stay safe!
Whether you're a senior citizen or taking a trip with older family members or friends, prepare before traveling anywhere new.
Keep yourself hydrated while traveling so that even if you become stranded somewhere due to inclement weather or other circumstances out of your control, you can last as long as possible without water until help arrives.
Water is important when going on any trip, but especially if it's a long one! Also, ensure everyone knows how to use any life jackets in case of boating mishaps.
Jennifer Bell is a freelance writer, blogger, dog enthusiast, and avid beachgoer operating out of Southern New Jersey.