Ultimate Boy Scout Summer Camp Packing List: Essential Gear and Tips
Are you looking for what to pack for Boy Scout Summer Camp Packing List? When going to camp, pack the recommended items so you won't feel ghosted.
Being a boy scout, you will need some things such as;
While all these items are essential for your productivity in camp, without you packing and organizing properly, you might still forget some things — causing you to feel uncomfortable.
Therefore in this article, we'll talk about the various important items you need as a boy scout for summer camping and share some tips for a successful camping experience with you.
What are the Things to Pack For Summer Camp As a Boy Scout?
A meticulously planned packing list ensures you recognize essential items, making your camp experience comfortable and worry-free.
From camping gear to personal items, having everything you need at hand enhances your scouting adventure and allows you to focus on making memories.
Here are some items you should pack for summer camp as a boy scout.
#1. Tent and Shelter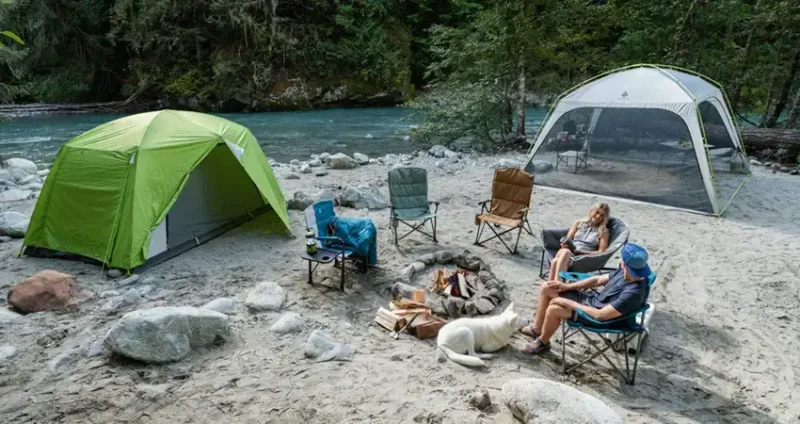 You are away from home, so you will need a sturdy and weather-resistant tent to prevent you from the harsh weather in the campground.
Tents and shelters are of different types, and if you got one, you should bring it with you, especially if the camp organizers have no shelter in place to offer. 
In the same way, it's essential for you to pack for summer camp; you should ensure you know how to pitch a tent and the different types of tents available in the market.
#2. Sleeping Gear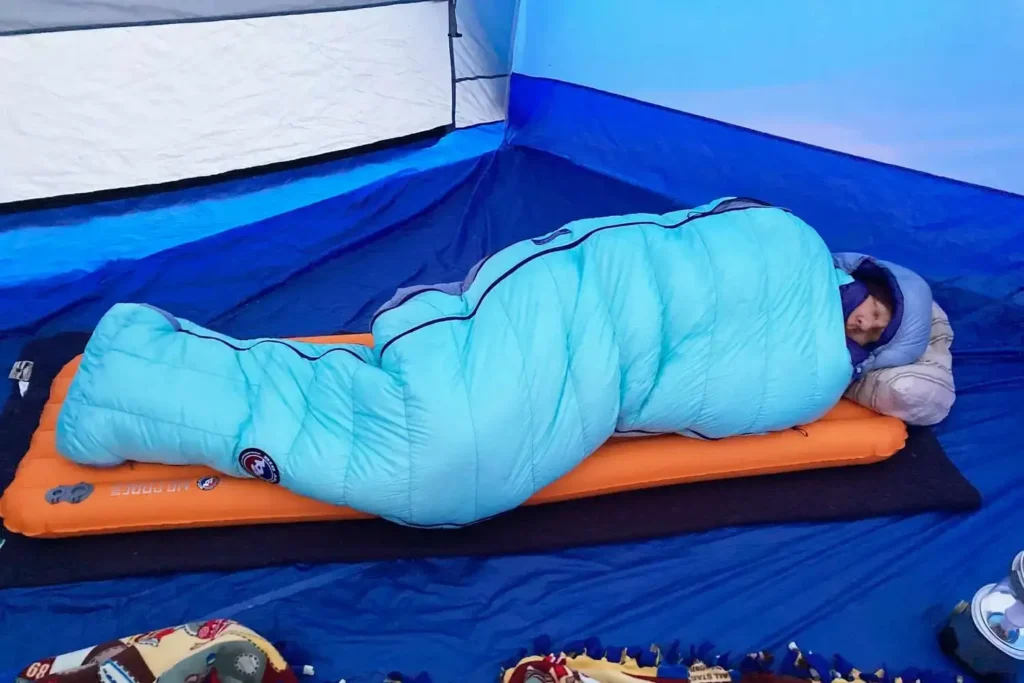 While a tent shelters you from harsh weather, and a sleeping environment, nice sleeping gear, such as a sleeping bag, etc, is essential.
A good night's sleep is important for an action-packed camp day; with it, you will be very active for the next day's camp activities.
Pack a suitable sleeping bag that matches the expected temperature range, and remember a sleeping pad or air mattress for insulation and comfort.
#3. Clothing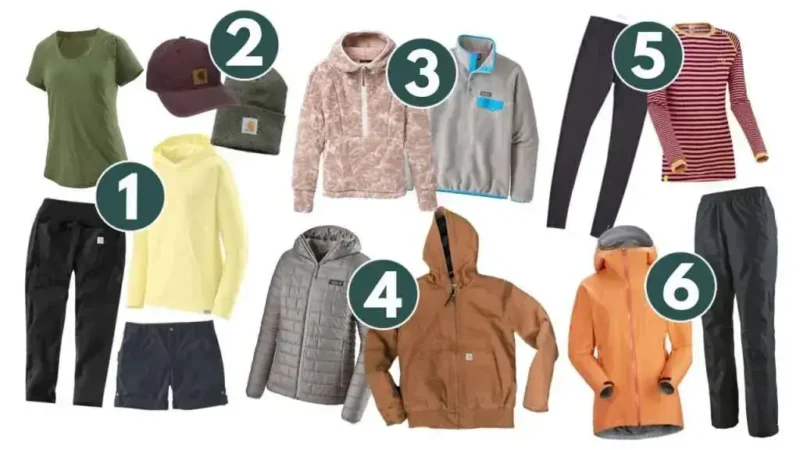 The type and amount of clothing you pack for camping matters a lot in ensuring your comfort in the camp.
When coming to camp, pack a variety of clothing, only a little but for the estimated time for being in camp.
Make sure that they are suitable for the camp's weather and activities. Some clothing you should pack include:
T-shirts.
 Poncho/raincoat.
 Shorts and long pants.
Additionally, remember your underwear, socks, and sleepwear. Make sure you also carry a lightweight jacket or sweatshirt for cooler evenings.
#4. Footwear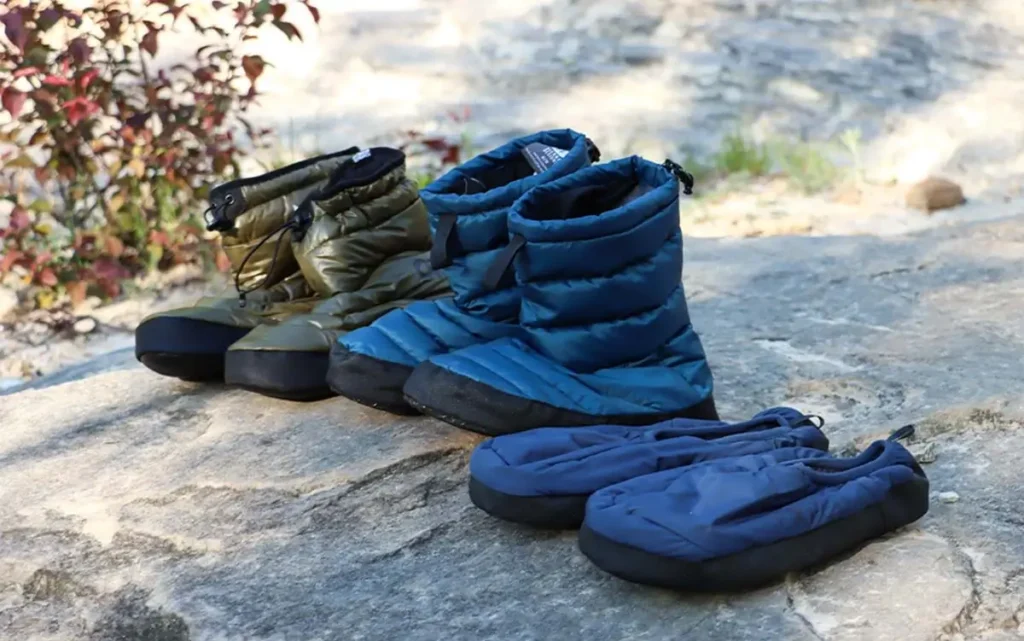 Some camps would encourage you to hike, which means you will need sturdy and comfortable footwear that is rugged and good with water.
Not only will you need sturdy and comfortable footwear, but it's also a must. And sometimes footwear like flip flops won't be advisable.
In that sense, you will need hiking boots, ideal for rugged terrains, and sandals or water shoes, such as flip-flops, perfect for water activities.
#5. Personal Items and Hygiene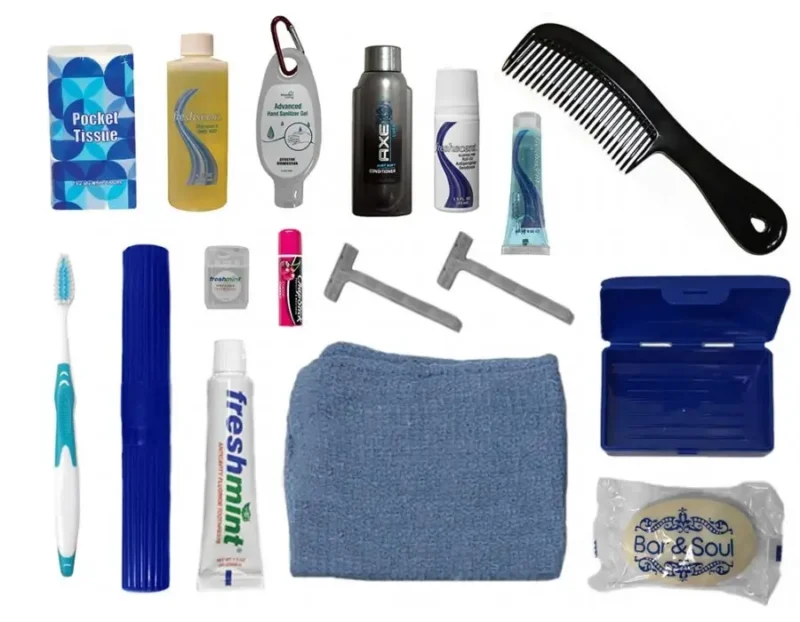 Personal hygiene is essential for keeping yourself clean and healthy. During challenging camp activities, you need to wash yourself; during water activities, you need a towel to clean yourself up.
To keep yourself healthy and clean while in camp, you will need items such as:
Also, remember sunscreen with a high SPF rating and insect repellent to protect against bugs and insects.
#6. Scout-Specific Gear and Uniform
As a Boy Scout, your uniform is an essential representation of your scouting identity.
Pack your complete scout uniform, including any badges or patches you've earned.
Additionally, carry your Boy Scout Handbook for reference and record-keeping.
#7. Camping Equipment and Cooking Supplies
Some camps will encourage you to come with cooking supplies, while some won't. In that case, ensure you check with your camp-approved list on what's acceptable and not acceptable.
If cooking supplies are acceptable in your camp, here are a few lists of things to pack same with needed camping types of equipment:
Summer Camp Packing Tips
While all the listed items are essential, only some things you can pack depend on how much you can carry to the camp.
To efficiently pack your gear, here are some tips to follow:
Roll your clothes to save space and reduce wrinkles
Use ziplock bags to organize smaller items and keep them dry.
Distribute weight evenly in your backpack to ensure comfortable carrying during hikes.
Label all your belongings with your name and contact information to avoid loss or mixture.
You may also like to check out 19 Best Travel Backpack: Buyer's Guide.
Before You Go On Boy Scout Summer Camp Packing List
Camping is an unforgettable experience for everyone, especially boys scouters. However, sometimes, it might be frustrating when packing and arranging the things we need.
But with the help of this article, we are sure you already have the estimated amount of items you need to pack and why they are essential.
Additionally, when packing, pack little and carry on the items you need for your limited stay in camp. Most importantly, before packing anything, check out the acceptable and non-acceptable items in your camp.
Disclaimer: Vasttourist always strives for content accuracy. Since the time of publishing, travel-related information regarding pricing, schedules, and hours may have changed. Please see individual websites embedded in this post for the most current trip-planning information.

Unless otherwise stated, Vasttourist does not claim ownership of any images used on our blog site. The respectful owners of all visual content have copyright protection. We try to include links to the sources. If any images are your property and you do not want them to appear on our blog, don't hesitate to contact us; we will take them down immediately. We support properly crediting the original writer, artist, or photographer.