19 Best Travel Backpack: Buyer's Guide (2023)
Have you been thinking of the best travel backpack you can get in 2022? Well, read through this post because we have the best pick-up for your next trip.
If you imagined backpacks to be something that belongs to young people and in the classroom, you'd find out that you thought wrong.
These recommended backpacks are based on their sleek design, sturdiness, comfort, performance, versatility, and practicability.
Whatever category of traveler you are, these travel backpacks will surely enhance your next getaway.
So, right here are the Best Backpacks for Traveling.
What is the Best travel backpack?
The NOMATIC Travel Pack is one of the best for traveling, designed for trips that would last for three days max.
The NOMATIC travel pack is sturdy, cute, practical, and constructed with pockets and compartments to protect all your stuff. It's expandable from 20L to 30L to suit any travel purpose.
It comes with excellent features such as magnetic water bottle holders and is versatile, allowing you to convert it into a briefcase if you wish.
The style, sturdiness, quality, and practicability make the NOMATIC TRAVEL PACK the best backpack for traveling.
And hey, it comes with a lifetime warranty! Cool right?
This beautiful backpack comes with a neat, user-friendly design and lots of innovative features that it's pretty hard to find a better expandable bag for your travels.
For all long and short trips, Medium Expandable Knack Pack is your best bet!
They are smartly designed with inner packing compartments for all your important stuff. It is expandable, which ranges from 17L to 31L.
It also has organizational features such as padded side laptop sleeves, an easy-access front triangle pocket, and other compartments for your gadgets, water bottle, sunglasses, and different kinds of stuff.
The Medium Expandable Knack Sack comes with stain-resistant technology, plus an antimicrobial fabric lining that provides long-lasting freshness all day long.
It was made from ultra-durable, sleek and water-resistant materials, making it the ideal backpack for daily commuting and weekend adventures.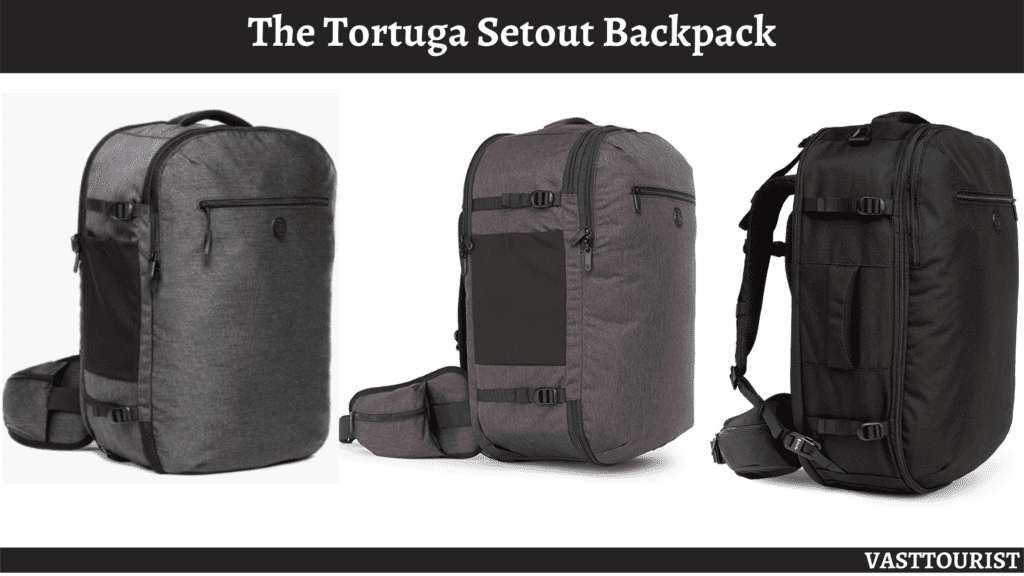 The Tortuga Setout Backpack comes with a sleek design, perfect size, and a series of innovative details that make it one of the best backpacks for traveling.
It comes as a maximum-sized carry-on backpack with lots of inner space and tons of thoughtful packing and organization, making it look like a suitcase.
Unlike your standard rucksacks, it opens from the sides like a notebook, with compartments for laptops and other travel essentials.
The sleek design is simple, practicable, and versatile, which means you might consider taking it on all your travel trips.
You may also want to check out:
Best Womens Travel Kits to Keep You Safe and Stylish on Your Next Adventure
10 must-have travel skirts for women on the go!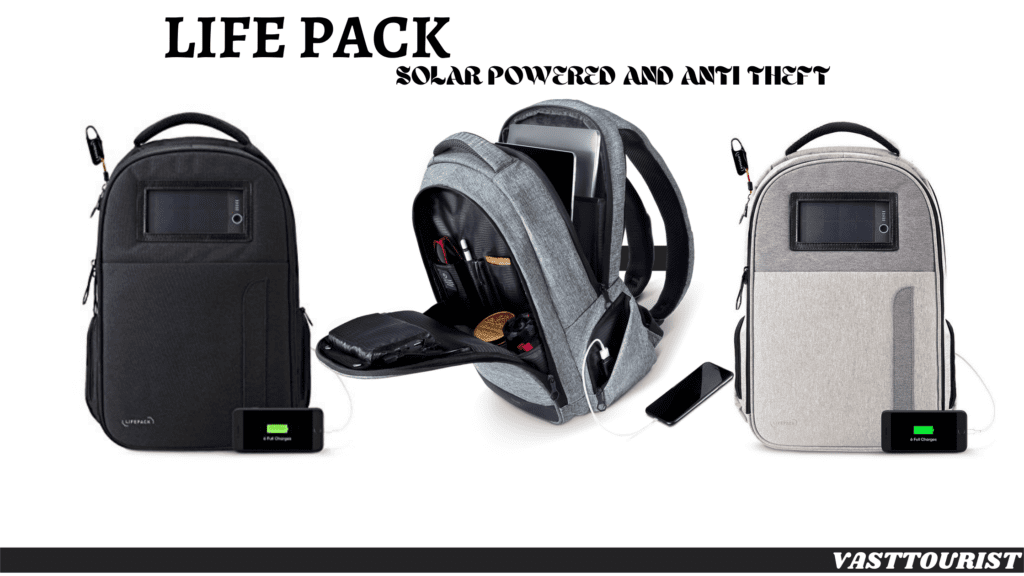 This organized and functional backpack is all you need to stay organized and productive.
The Lifepack is the world's first travel backpack with an integrated lock and solar-powered USB power bank.
They are constructed explicitly with mobile nomads in mind. This neat water-resistant backpack is a mobile office with a solar-powered USB charger, Bluetooth speakers, conference calls microphone, and a drop-resistant laptop pocket.
It also comes with innovative layouts dubbed 'work zone' and 'life zone' that let you keep your work items and personal belongings in separate compartments.
It also comes with an anti-theft feature such as a secret pocket and retractable cable lock.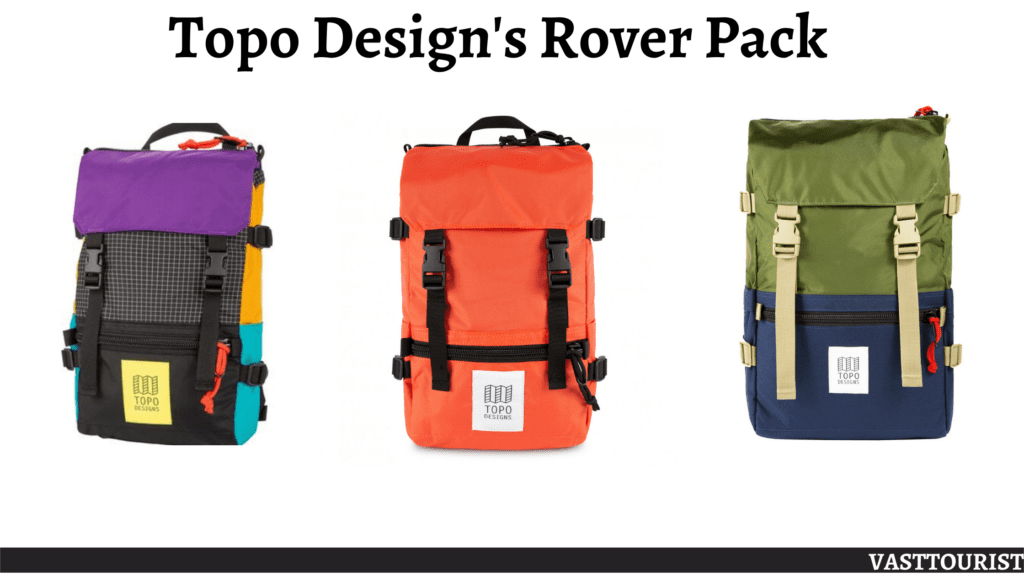 The Rover Pack is handcrafted in Colorado. Wow, it's indestructible 1000d Corduroy fabric, built to withstand every weather activity and lifestyle, is one of its outstanding features.
It comes with a sleek old-school look and lightweight design that lets you securely store all your travel essentials in one spacious compartment.
It also has internal space for your laptops, plus two extra outer pockets for quick access to your must-haves. Whatever your travel category is, this backpack is your best bet!
Do you want a sleek, comfortable, and practical multi-functional backpack that fits into all your travel plans? Then, Peak Design's new Everyday Backpack is your best choice!
This backpack comes with weather-resistant, comfortable, and beautiful versatility. It also comes with tons of configurable Flex-fold compartments designed to organize your stuff inside.
This beta version comes with more oversized pockets than the former, plus improved zippers and shoulder straps, which offer all the comfort in backpacks. It also boasts expandable external pockets, adjustable 15″ laptop sleeves, and a convertible to different carrying options.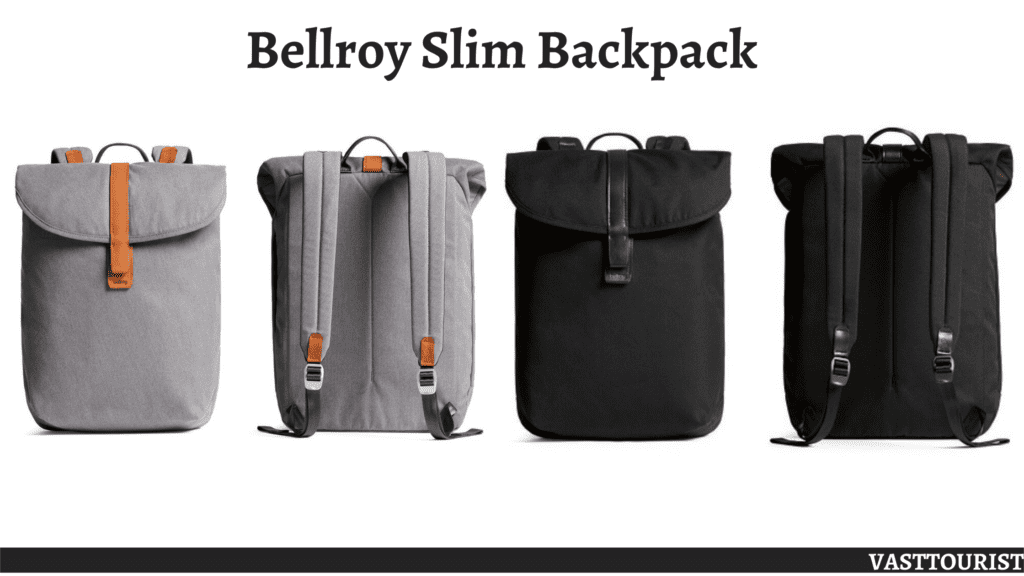 Bellroy is one brand that knows the true meaning of versatility and practicability.
The Bellroy Slim Backpack is wrapped in a lightweight, water-resistant material, handwoven from recycled plastic bottles, with a classy touch. It also boasts water-resistant fabric, magnetic straps, and a padded inner pocket designed for 13″ laptops.
The built-in pockets allow you to organize your daily necessities such as chargers, USB cables, pens, and other travel essentials.
The Bellroy slim backpack is a neat, sleek, and stylish look, plus its convenient 16-liter capacity makes it the perfect choice for your trip.
You can also check out
Best Travel Accessories For Men That Every Man Needs
Best Sneaker Travel Bags to Help You Stay Organized on the Road
Best Travel Watch Cases to Protect Your Timepiece on the Go
#8 The Kapten Son & Lund' Sand Brown' Pack
This stunner backpack features a stylish, sleek, and minimal design, with a padded laptop pocket and comfortable straps that make it the ideal backpack for traveling.
The Kapten son & lund' sand brown' pack comes with a water-resistant canvas fabric and vegan faux leather, making it practical and sturdy. It has three internal compartments to help you stay organized, plus breathable mesh back cushions that ensure strap-on comfort.
Its roll-top closure scores it high on functionality and beauty. It is also expandable, ranging from 18L to 26L, making it ideal for all your travel purposes.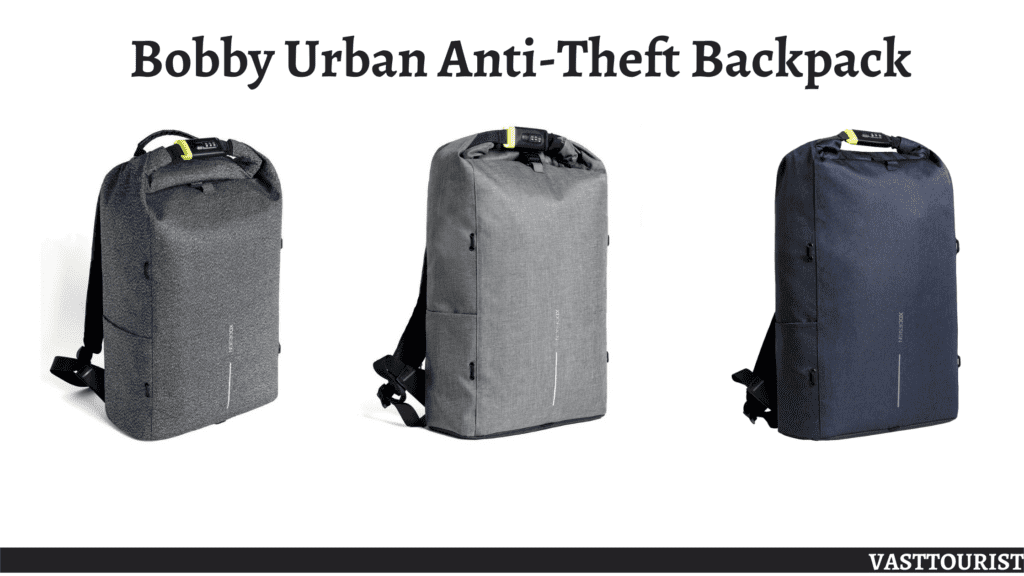 The Bobby Urban Anti-theft Backpack for travelers comes with a hidden RFID-protected zipper and an anti-cut external fabric, plus a steel-enforced combination lock for its spacious compartments. This makes it the number one anti-theft backpack in the market.
It also comes with a waterproof fabric that is expandable for a decent amount of personal stuff, plus a carrying capacity of up to 15,6″ and a 12,9″ for your laptops and devices.
The Bobby urban anti-theft backpack for travelers also comes with a bonus detachable elastic net for sporting equipment. So cool!
So, if you are looking for a backpack built with anti-theft technology, sleek, lightweight, comfortable, and practicable, look no further. This backpack is it!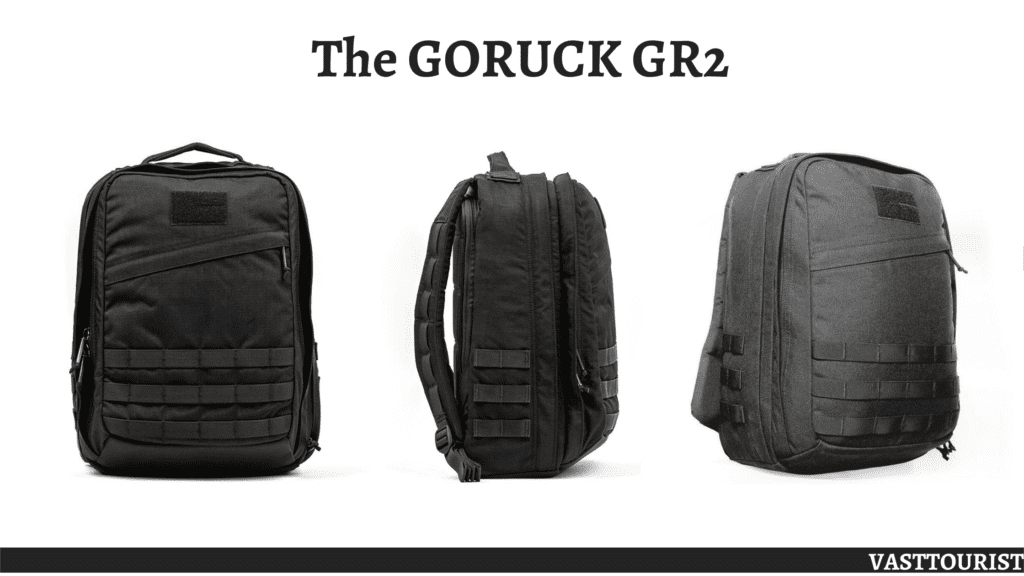 Looking for a highly efficient backpack with good looks and withstand all weather conditions, the GORUCK GR2 is the backpack.
It is constructed from Special Forces-grade waxed fabric. This backpack ticks all the boxes on that list, it comes with three spacious inner compartments and eight internal pockets that let you have all your stuff in one carry-on piece.
This stunner backpack comes with GR2 jam-rammed features such as silent zippers, Molle attachments, waterproof outer fabric, and extended padded straps.
It also has a bomb-proof technology that makes it one of the best backpacks for traveling.
Which backpack is best for traveling? Well, you should look out for good quality, design, and practicability. And the Question Brown Leather Canvas Backpack delivers just that and even more!
This backpack is practical and sophisticated, with a water-repellent cotton canvas external fabric and stylishly designed exterior, with a convenient front pocket for easy access to your must-haves.
It also comes with internal compartments for all your travel gears, wears, and padded sleeves to securely store 15″ laptops, devices, and other travel documents.
Whatever travel category that you fit into, this backpack is ideal for all styles and occasions. 
#12 The Locker Pack LUX 24L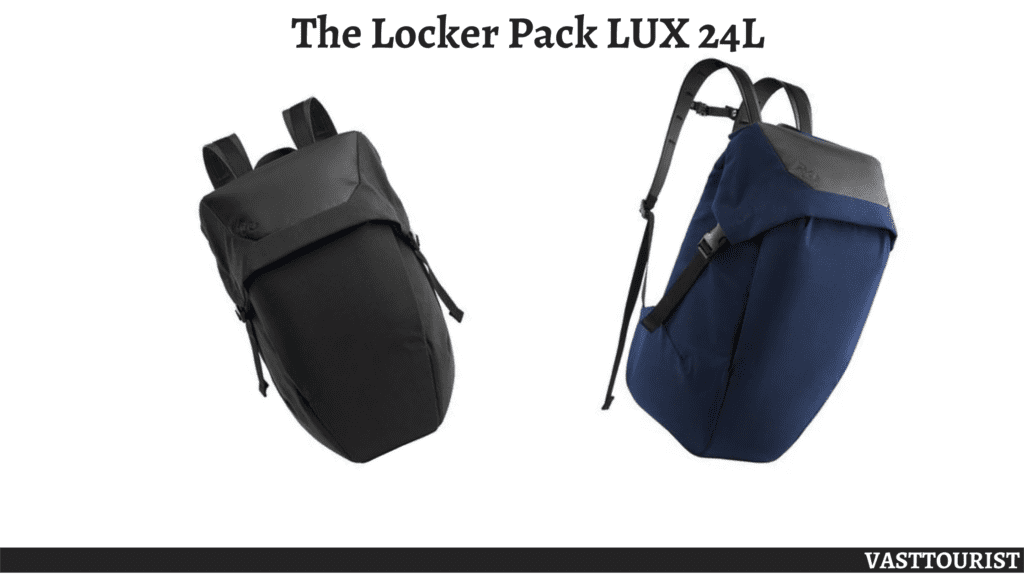 This Locker Pack LUX is an innovative backpack with urban aesthetics, suited for every activity.
The pack is made from durable, DWR-treated workwear canvas fabric with tasteful leather trim.
The locker pack comes with a water-resistant exterior that fits into a 15″ laptop as well as water bottles, wraps, and other travel essentials. It also has inner pockets with a unique sleek design and a top locker loop, which lets you hang the bag anywhere. 
The Samsonite Encompass Convertible Wheeled Backpack is a zip-away backpack with a retractable handle that is adjustable and comes with a water-repellent fabric that keeps your stuff safe.
The Backpack is organized with an internal padded laptop compartment and other devices, and an interior pocket. It also comes with padded shoulder straps and RFID Data Vault that protects your travel essentials.
Its sturdy and versatile nature makes it one of the best backpacks for traveling.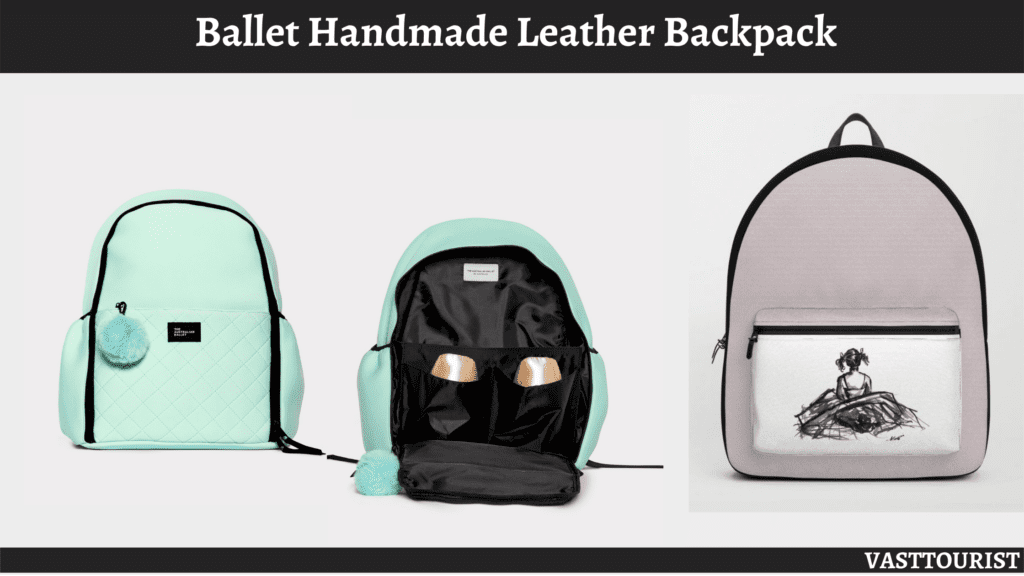 With the Ballet Handmade Leather Backpack, you don't have to sacrifice style for utility.
Crafted in Kiev from genuine leather, this backpack is the definition of urban cool.
It also comes with roomy zipped pockets and adjustable straps that are ideal for professionals.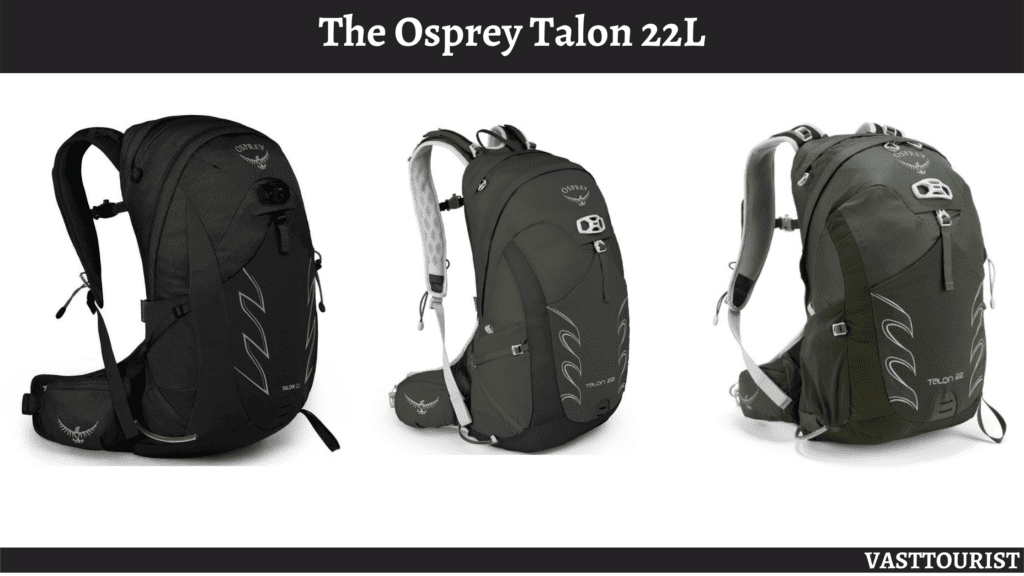 The Osprey Talon is one of the best backpacks for traveling. It comes lightweight, durable, and versatile for casual hikes.
It also has internal pockets and spacious inner compartments for storing all your travel essentials.
This backpack is the best choice for everything hiking, mountain climbing, cycling, or trekking in the woods!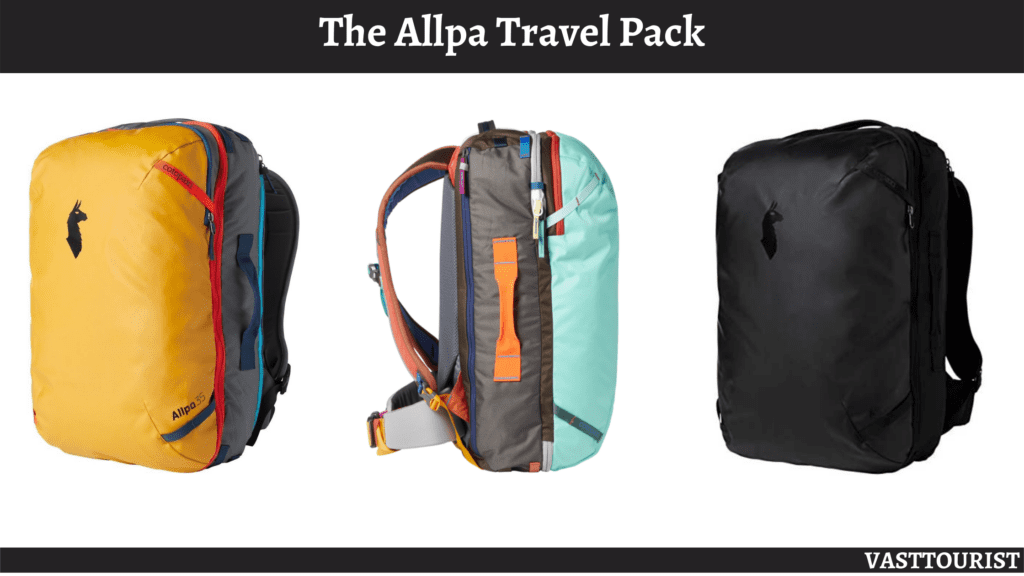 The Allpa Travel Pack comes with a mix of TPU-coated polyester and durable nylon that gives it an unparalleled sturdiness.
This suitcase-backpack has anti-theft and water-resistant features with a carry-on capacity of up to 35L worth. With a clamshell for easy packing and unpacking, and an adaptable strap design that suits all occasions.
They are organized with two zippered inner compartments and padded sleeves for laptops, tablets, and other travel essentials.
A long or short trip, the Allpa is your go-to backpack.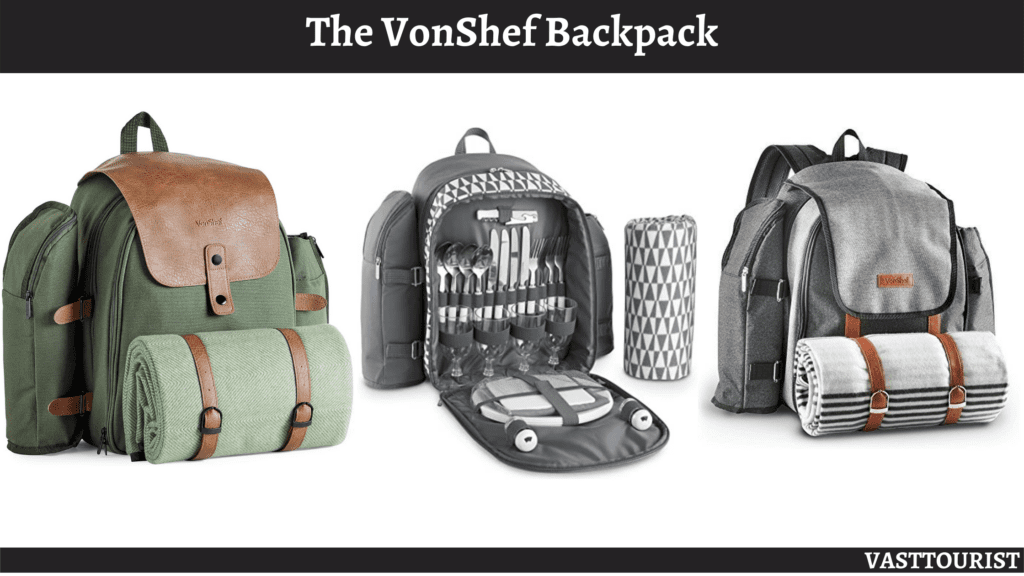 The VonShef Backpack comes with an extra-large, hardwearing blanket, ideal for traveling and picnics.
It comes with a 600d polyester and waterproof exterior, which is both durable and good-looking.
It also features a water bottle holder, sturdy straps, and other inner compartments for other travel essentials.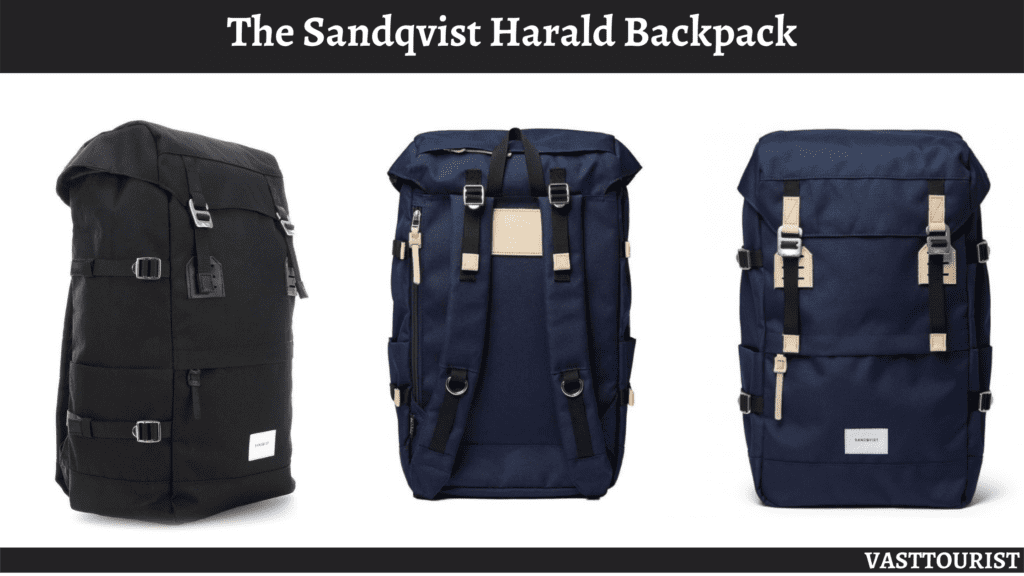 The Sandqvist Harald Backpack is a stylishly sleek and practical backpack with an aesthetic exterior.
They are crafted with water-resistant polyester with adjustable shoulder straps and two outer pockets.
It also comes with internal compartments for carrying a 13″ laptop and for storing all your travel essentials.
This backpack ticks all the boxes for everything recreational. 
#19 The Matador Free rain 24 2.0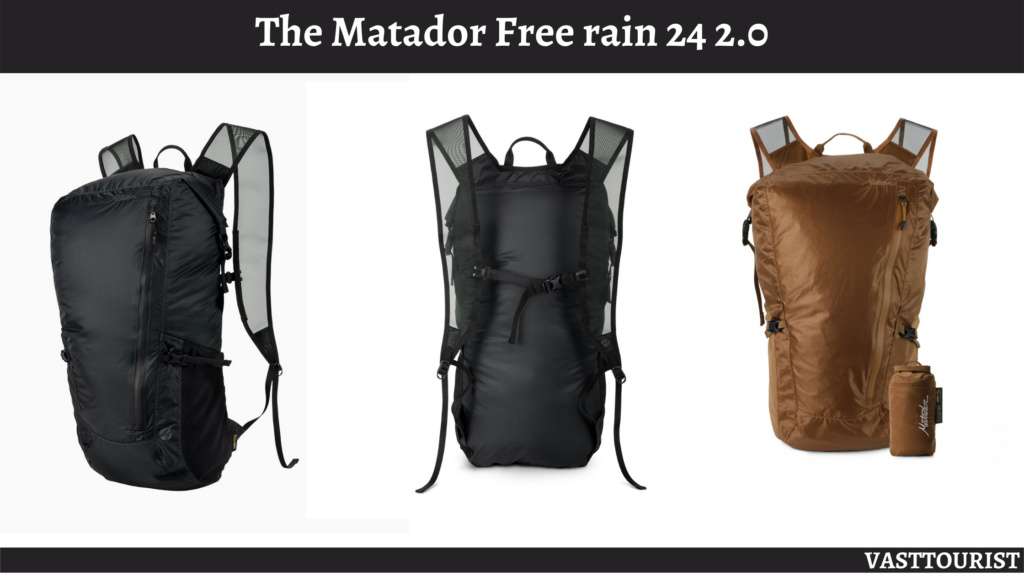 This specially crafted water-repellent backpack is built to keep your stuff safe and dry all through every season.
The Matador's Free rain 24 2.0 offers these and so much more.
It is arguably the most comfortable water-resistant backpack, with a 24L carrying capacity and easily foldable into the palm of your hand.
Indeed, it is an excellent companion for all travel purposes. 
Final Thought On The Best Travel Backpack
There is an ideal travel backpack for everyone, which all comes down to personal preferences.
We initially thought there was one perfect bag for travel. But as we dug deeper, we discovered that it all depends on you and your travel needs.
You need to know that a lighter and more durable backpack will work well for a shorter trip. You may need heavy-duty weatherproofing if you are traveling to Southeast Asia in the monsoon season.
We wish you the best in your selection.