Skiing For Beginners: Getting Ready for Your First Skiing Holiday
Skiing holidays are increasingly popular, and you can skip being an advanced skier to book one. However, booking a ski trip is likely to take a lot of work if you are new to skiing.
Of course, depending on where you choose to go, you are likely to find many other things to do besides getting on the slopes.
A skiing holiday offers a truly unforgettable experience, and we firmly believe everyone should go on one at least once in their lives. We have compiled the following tips to help you prepare to hit the slopes.
Borrow & Rent, Don't Buy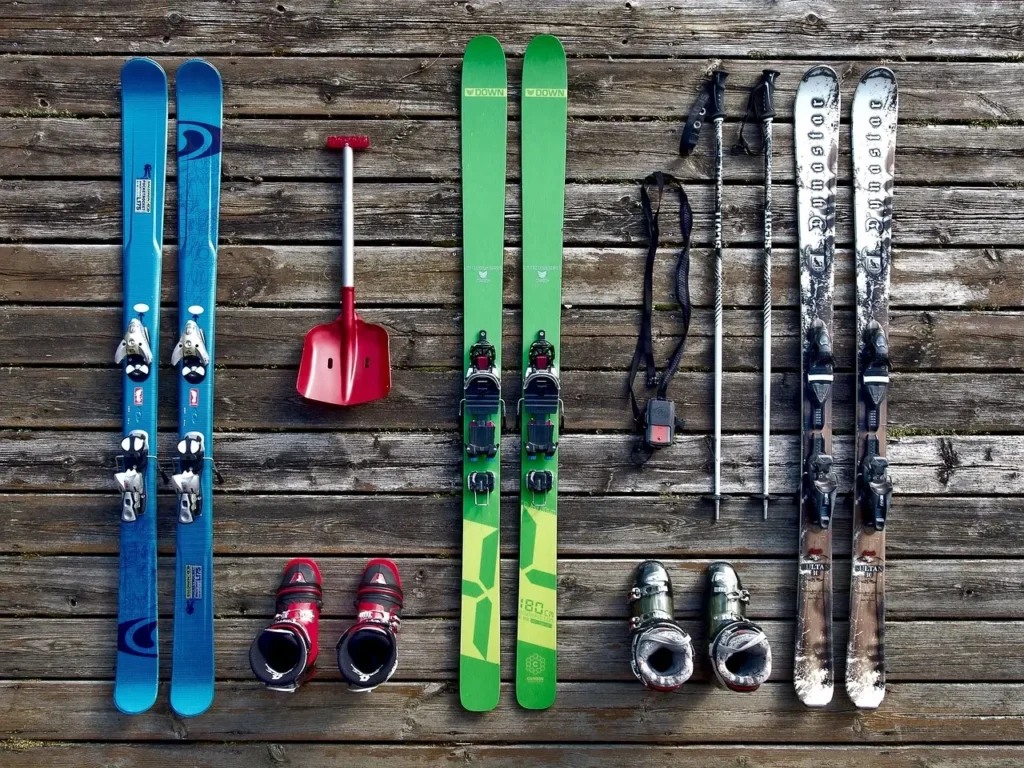 Thanks to the rise of social media, it is almost impossible today to do something without feeling the need to snap a pic for the 'gram. We're all familiar with the phrase 'pics, or it didn't happen.'
This is all to say that it is normal for you to want to look good on the slopes to get that perfect shot for your social media accounts.
However, before you are sure that this is a hobby for you and that you will want to go again, there is no point in wasting your money on expensive ski equipment that you will only wear or use once, so remove that Chanel ski suit from your cart.
On your first trip, you should make every effort to borrow or rent the equipment you will need, including the outfits, instead of buying them. Although, for hygiene purposes, it would make sense to buy your thermals.
You may like to check out The Best Ways to Document Your Adventure and Capture Your Travel Experiences.
Always Choose a Chalet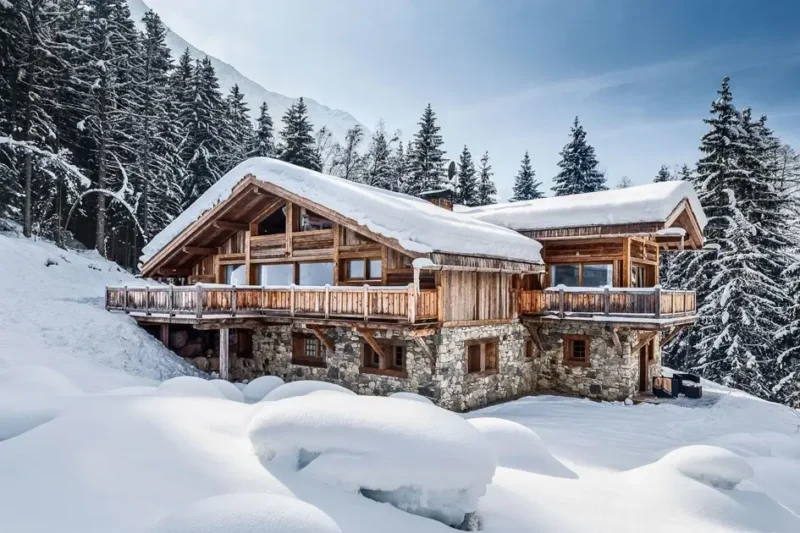 You might need more control over this, depending on your budget for the holiday. You should always opt for a chalet simply because they deliver the best possible experience.
If you have the money, then why not treat this holiday as a once-in-a-lifetime opportunity and opt for a luxury chalet rental like the ones in Megève from Fée Pour Vous Luxury Properties? Now, if you don't have the money for this, then there are a few things that you can do to make it cheaper.
Firstly, look for a cheaper chalet with transfers and even flights in the package and try to avoid the school holidays.
Hire an Instructor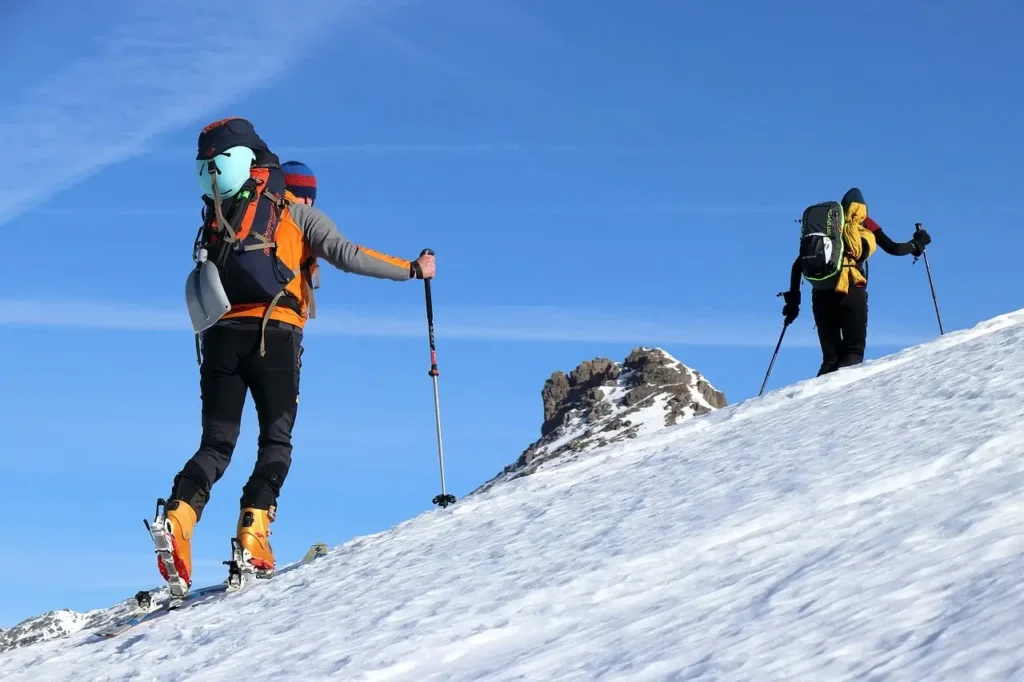 If you have been enticed to join some experienced skiers on this holiday, they have sold it to you by offering to teach you how to ski. While it is a lovely offer, make sure you resist. In all likelihood, they start strong before getting bored and leaving you to it anyway.
This is somewhat understandable as it is their holiday too, and they want to challenge themselves on slopes suited to their level, not hold your hand on the bunny slopes.
This is why you should always book yourself into a ski school or hire an instructor. It ensures that you will learn the basics from a qualified instructor. You will still have free time to hang out with others and show them what you have learned.
You don't want to miss out on the top most romantic travel destination for mature couples in South America.
Subscribe to our travel newsletter to stay updated.
Try Out an Indoor Slope Before You Go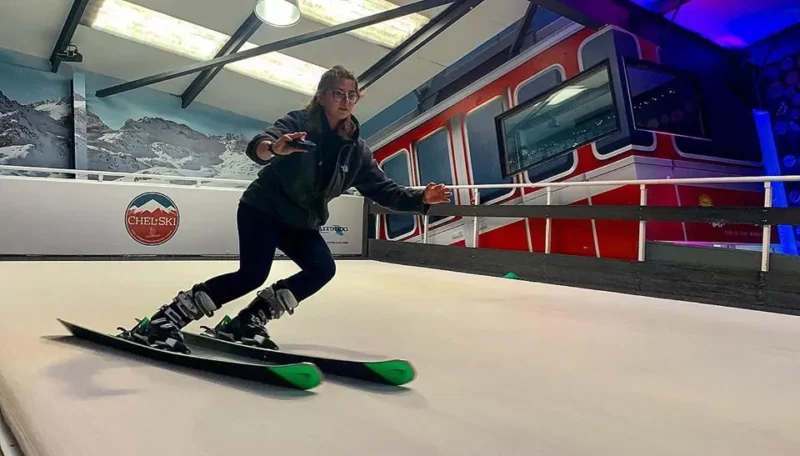 You don't want the first time you ever set foot on a ski slope to be the first day of your trip. It makes sense to get a bit of practice in beforehand.
You won't be able to ski down any mountains in Britain, but there are a number of indoor ski slopes that you can go to. They will help you build your confidence, give you an idea of what you can expect, and help you build a foundation of knowledge that will be beneficial when you finally make it to the slopes.
They tend to be either dry slopes or imitation slopes which use other materials to mimic what it is like to ski on snow. While the experience isn't particularly authentic, it is somewhat accurate. They are dotted throughout England, so you should be able to find one slightly near you.
The Bottom Line
Skiing is a great hobby to get into it; obviously, there is a learning curve, and it isn't easy to master, but that is arguably part of the fun. Of course, you might get there, give it a go and realize that skiing isn't for you, which is okay.
However, we firmly believe that everyone should give it a go at least once. The above tips can make the experience more enjoyable for you.
Hold off on purchasing equipment until you are sure you will stick with it. Remember to book lessons for when you get there, and finally, head to an indoor slope to try it out first. Have fun!
Skiing For Beginners
Disclaimer: Vasttourist always strives for content accuracy. Since the time of publishing, travel-related information regarding pricing, schedules, and hours may have changed. Please see individual websites embedded in this post for the most current trip-planning information.

Unless otherwise stated, Vasttourist does not claim ownership of any images used on our blog site. The respectful owners of all visual content have copyright protection. We try to include links to the sources. If any images are your property and you do not want them to appear on our blog, don't hesitate to contact us; we will take them down immediately. We support properly crediting the original writer, artist, or photographer.