Corfu – The Island That Gives You a Sense of Authentic Greece
It is said that all you need to do in Greece is discover your own island. Rhodes is great for entertainment, Crete is packed with cultural attractions, and Corfu is one of the friendliest islands in all of Greece. So much so that you'll soon start to feel like a local. Corfu's vibrant aesthetic is another effect of its stormy past.
In the northern Ionian Sea, the island of Corfu (Kerkyra) extends in the shape of a sickle. It is renowned across the world for its azure seas, dazzling sunshine, and orange and lemon plantations.
In addition to its breathtaking surroundings and pleasant temperature, the island of Corfu also draws visitors because of its intriguing architecture. Many visitors take their time exploring the winding historic streets while admiring the historic buildings in the squares, churches, museums, and other notable locations.
The ideal months to visit Corfu in Greece are May through September. Of course, there are a lot of other people looking to relax at this time, but the weather is ideal and the sea is so calm…
The sun is not too hot, and the sea heats up to the temperature of warm tea. One of Greece's airports, Corfu International Airport, also known as Ioannis Kapodistrias International Airport, is situated close to Kerkyra.
Corfu has poor public transit and poor transport in general. There are just two actual possibilities to go to or from the airport, which are Corfu airport transfers and auto rentals. AtoB airport taxi is the most convenient way for this, and such an airport transfer service is reasonably priced.
Remember that Corfu airport is tiny and sometimes unable to handle the surge of visitors during the busy season. It is preferable to arrive using an AtoB airport taxi and check in early because doing so will help preserve your nervous system.
Kerkyra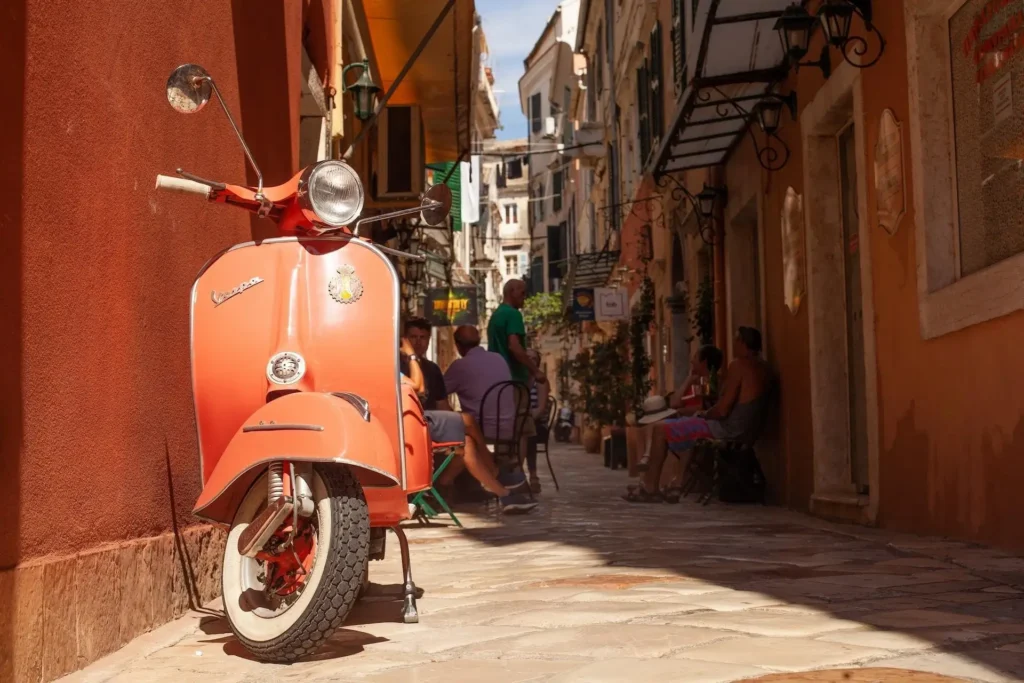 Corfu's capital is located here, although the island as a whole used to be known by that name. Even now, some Greeks still refer to Corfu as Kerkyra.
The small, quaint village has several gift stores, cafés, and vaulted columns, giving it a Venice-like appearance. Given that Corfu belonged to it for over 400 years, this is hardly shocking.
When visiting the capital, the majority of visitors go here by AtoB airport taxi to visit the historic old and modern forts, the St. Spyridon Cathedral, and the quaint Liston neighborhood.
You may also like to check out The Travel Enthusiast: A Lifelong Passion for Exploring the World.
Old fortress
It dates back to the Venetian era, Venetians set out to preserve it as much as possible and created a tiny moat. To the fortress, you can easily get using Corfu airport transfer but only a bridge may be used to cross to the opposite side.
The view from the summit is breathtaking. As it is exceedingly hot during the day, it is advised to visit the stronghold in the morning or evening. Evening entertainment activities including musical performances and light displays take place close to the fortification.
St. Spyridon's Cathedral
In Corfu, Spyridon of Trimython is the saint who is most revered. A church bearing his name is where his relics are stored.
There are often large lines at the church, travellers come here by airport taxi because religious people think that Spyridon helps everyone who goes to him. According to legend, the saint defended the island against Turkish invasion, starvation, and twice the plague.
Subscribe to our travel newsletter to stay updated.
Liston
The well-known Liston Street is a representation of Kerkyra. It has a charming, peaceful, and sophisticated ambiance, which makes it resemble the French Rivoli Street. Along the street, there are two buildings that have open galleries on the first floors.
An exquisite bridge with a Venetian lantern adorns each story. Greeks congregate to have coffee or catch up with friends beneath the charming arches of the galleries.
Achilleion Palace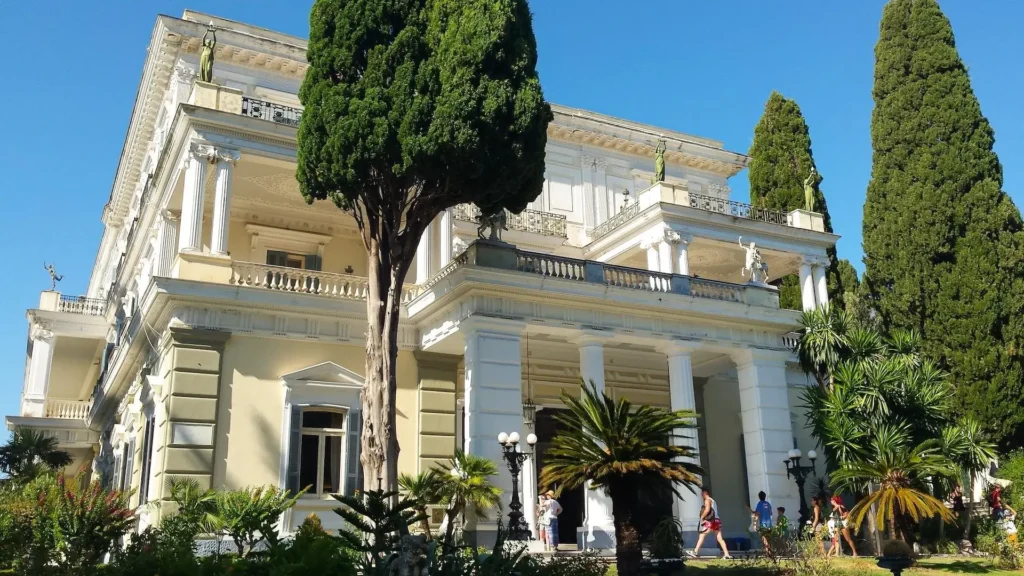 One of Greece's most stunning locations is Achilleon Palace. It is situated next to the lovely hamlet of Gastoura. Just book an AtoB airport transfer and drive 20 km from Corfu. Elizabeth of Austria constructed it on one of her trips to Corfu.
Neoclassical in design, the Achilles is flanked by enormous flower gardens and several magnificent statues. Various artists' pieces are shown in the spacious space.
Achilleon is not likely to leave you unimpressed, even if you are not a huge lover of palaces and castles because it was built in the finest manner possible by Austrian kings, who were renowned for their magnificent architectural designs.
Palaiokastritsa
The region is the birthplace of the island of Corfu and is situated 25 kilometers from Corfu, where you can go by pre-booked Corfu airport taxi. It has long been a favorite picnic and recreational spot for the people. The sea along the coast is crystal clean, and it is adorned with lovely coves and several communities that ascend the mountains. The Monastery of the Virgin Mary and the Museum of Ancient Byzantine Icons are located in Paleokastritsa, which also has a number of waterfront taverns where you can eat Greek food and take in the bay's expansive views.
Pontikonisi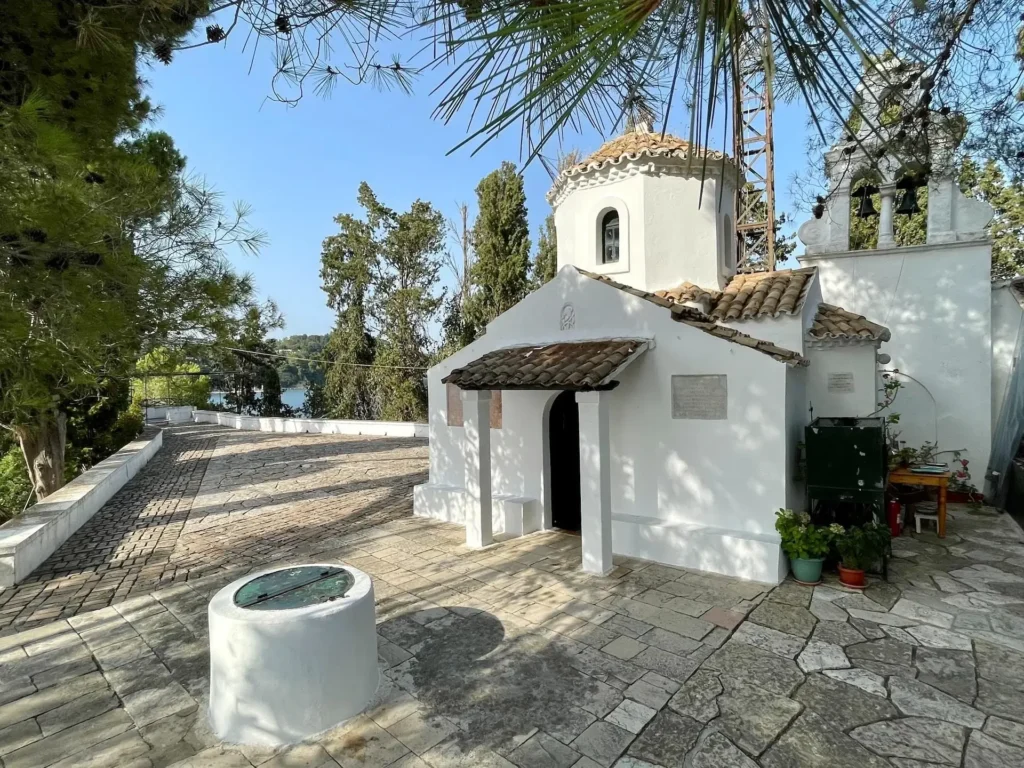 Mouse Island is another name for this island. It's all about the narrow mouse-tail-shaped white staircase. It leads to Pantocrator's historic monastery.
The island offers a breathtaking view. It is already the subject of a legend. Pontikonisi is said to have once been the ship of Odysseus, but Poseidon's wrath caused him to turn it into stone.
There are many gorgeous locations on the island of Corfu, but its natural beauty is what draws most people there. Olive, orange, and cypress trees, which are abundant and flourish virtually everywhere, all contribute to Greece's exquisite flavor.
The island's array of delectable and nutritious goods makes it seem like a sizable plantation. It is rare to encounter visitors to Corfu's paradise who leave without a wealth of sensations.
Time to spare, you may like to check out The Best Ways to Document Your Adventure – Capture Your Travel Experiences.
Disclaimer: Vasttourist always strives for content accuracy. Since the time of publishing, travel-related information regarding pricing, schedules, and hours may have changed. Please see individual websites embedded in this post for the most current trip-planning information.

Unless otherwise stated, Vasttourist does not claim ownership of any images used on our blog site. The respectful owners of all visual content have copyright protection. We try to include links to the sources. If any images are your property and you do not want them to appear on our blog, don't hesitate to contact us; we will take them down immediately. We support properly crediting the original writer, artist, or photographer.