10 Delightfully Fun Summer Activities in New Jersey
"Who says you can't make a silk purse from a sow's ear?" New Jersey – the silk state – is a gem waiting to be explored this summer.
Infused with cultural diversity, rich history, and picturesque landscapes, it is a destination that satiates every type of traveler.
But, if you're hunting for the top family-friendly fun summer activities in New Jersey, we've got you covered like sunscreen on a beach day.
Ready to dive in?
Explore Storybook Land in Egg Harbor Township
First, let's embark on a journey to the magical world of Storybook Land. Serving up kid-friendly enchantment since the 1950s, it's a land where fairy tales come to life, and your children become the stars of their own stories.
It's a surefire hit for families, where "happily ever after" isn't just a pipe dream. Aside from the storybook-themed rides and attractions, kids can enjoy the interactive and educational Mother Goose Land.
With numerous events and shows scheduled throughout the summer, your family's adventure in this magical land will be one for the books!
Ride High on Wildwood's Boardwalk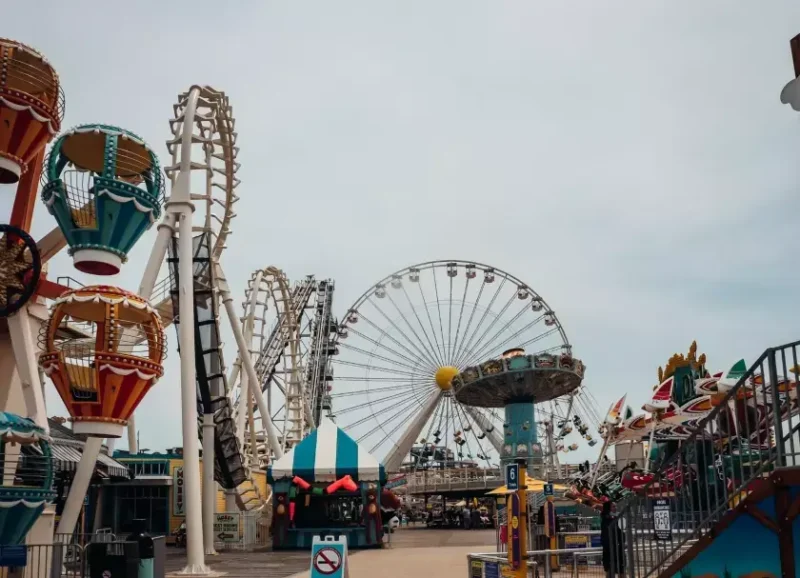 What's summer in New Jersey without a trip to Wildwood's Boardwalk? It's where summer memories are created, and fun times are guaranteed.
It's a cornucopia of amusement, packed with water parks, thrilling rides, games, and shops. All you adrenaline junkies, brace yourselves for the ride of your life!
Stretching over a whopping five miles, this iconic boardwalk offers not only 100+ attractions but also a stunning view of the Atlantic Ocean. The evening fireworks are the cherry on top, illuminating the summer nights and leaving lasting memories.
You may also like to check out 5 Things to Consider for a Smooth Travel Experience.
Chill Out at Cape May County Park & Zoo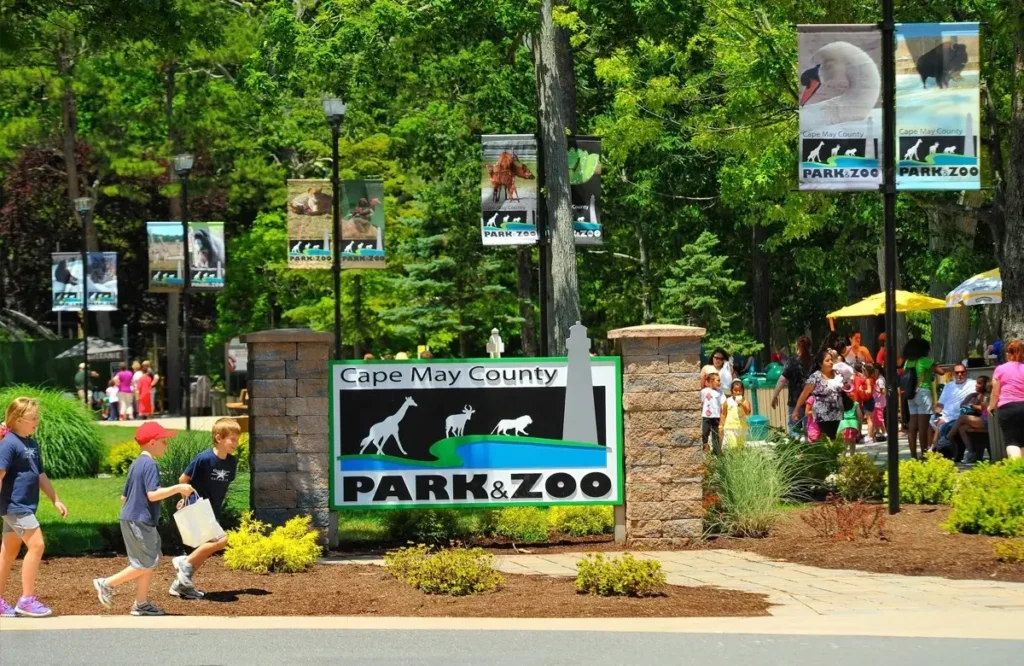 When you're fed up to the back teeth with the scorching summer heat, head over to the refreshing Cape May County Park & Zoo.
Filled to the brim with exotic animals and lush greenery, it's a paradise for nature lovers and a fantastic educational trip for the little ones.
The best part? Admission is free! With over 550 animals representing 250 species in a beautifully maintained environment, this zoo is a delightful refuge from bustling city life and an actual summer escapade.
Discover Treasures at Grounds for Sculpture in Hamilton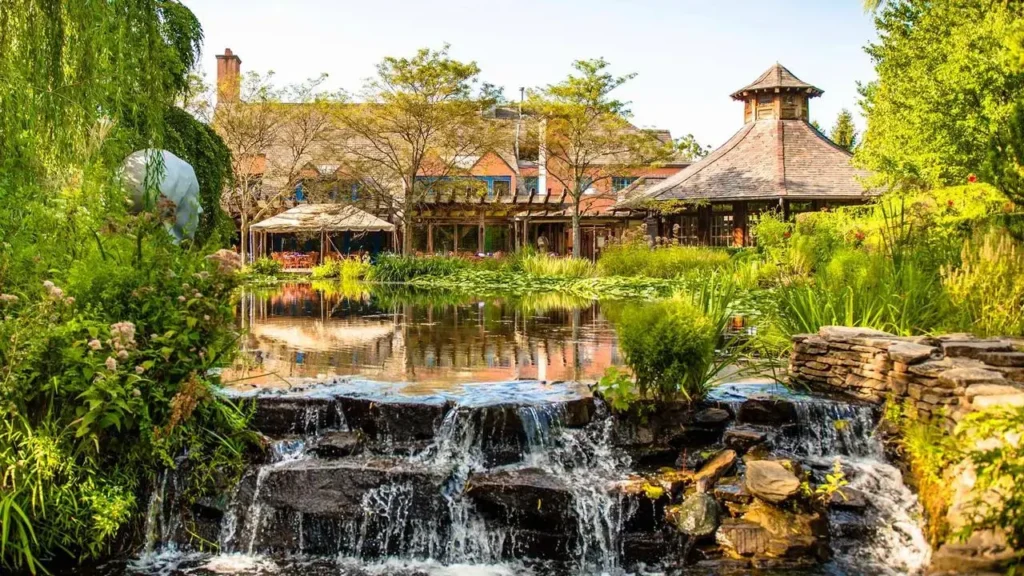 For art enthusiasts, Grounds for Sculpture is your golden ticket. This unique park is home to over 270 outdoor sculptures and is the perfect amalgamation of nature, art, and pure joy. Oh, what a treat for the senses!
With rotating exhibits, each visit provides a new perspective, and the on-site restaurants offer delicious fare, enhancing the overall experience.
Make sure to catch a glimpse of the famous 'Were You Invited?' sculpture which captures a 3D rendition of Renoir's 'The Luncheon of the Boating Party.'
You can also read more at Unveiling Your US Adventure: Essential Guide for International Travelers Planning a Trip.
Dig into the Sandy Hook Beach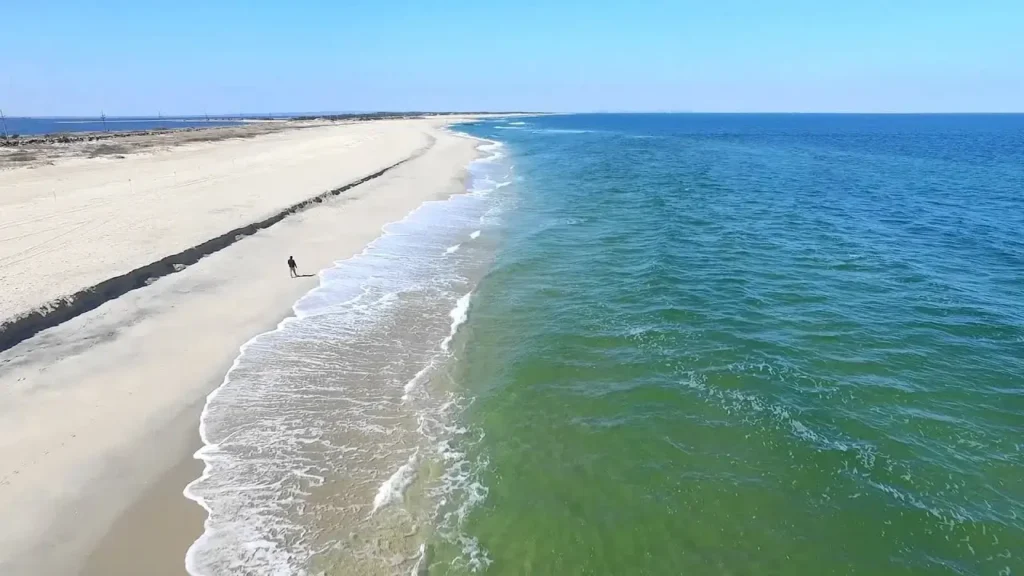 Fancy some beach fun? Look no further than Sandy Hook, one of the best family-friendly beaches in New Jersey. Here, summer equals sunbathing, building sandcastles, and splashing around in crystal-clear waters.
Just watch your worries melt away like ice cream on a hot day. With lifeguard-supervised swimming areas, Sandy Hook provides a safe environment for your little ones to frolic freely.
Don't forget to explore the oldest surviving lighthouse in America that resides here, adding a dash of history to your beach day.
Witness the Summer Concerts 2023 New Jersey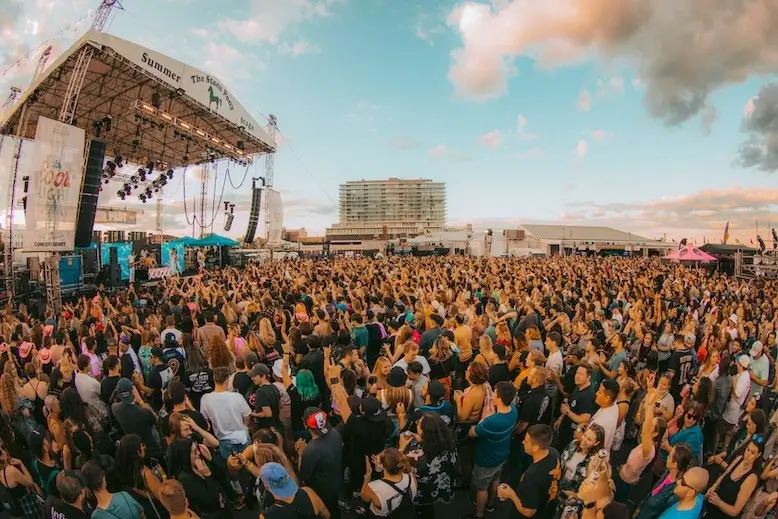 If music is your jam, take advantage of the toe-tapping, heart-thumping summer concerts 2023 New Jersey offers.
Venues like PNC Bank Arts Center and MetLife Stadium are known for hosting chart-topping artists and epic live performances like Snoop Dogg, Warren G, Berner, DJ Drama, Wiz Khalifa,
and Too $hort on August 2nd at PNC Bank Arts Center, Metallica, Pantera, and Mammoth WVH on August 4th at MetLife Stadium, Fall Out Boy, Bring Me The Horizon, Royal & the Serpent and Games We Play on August 5th at PNC Bank Arts Center or Metallica, Five Finger Death Punch and Ice Nine Kills, on August 6th at MetLife Stadium.
So, come and let your soul groove to the beat.
Enjoy Foodie Fun at The Cowtown Farmers Market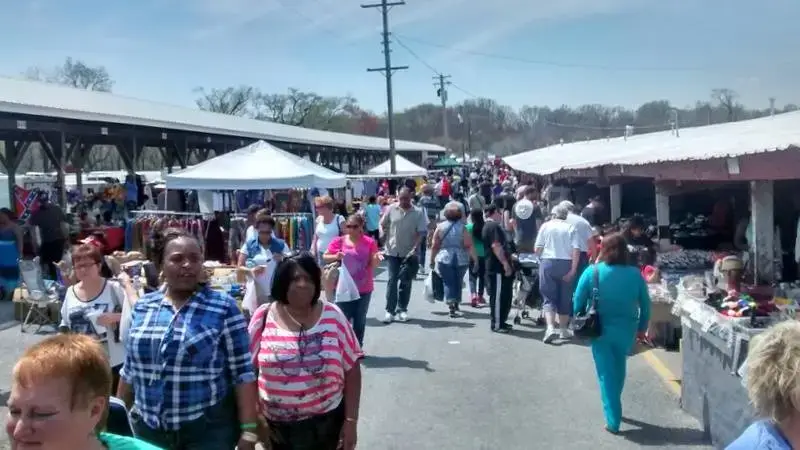 Have you got a hankering for local produce and handmade goodies? The Cowtown Farmers Market in Pilesgrove is the place to be.
A trip here provides a fruitful family outing and a chance to support the local community. It's a win-win! Held twice a week, this bustling market has more than 400 sellers offering fresh produce, unique crafts, and delicious local foods.
A visit here allows you to introduce your children to the vibrant farm-to-table culture of New Jersey.
Revel in History at Thomas Edison National Historical Park
Stir the curiosity of young minds and journey back in time at the Thomas Edison National Historical Park. It's a fascinating, hands-on experience that pays homage to one of the world's greatest inventors. It's a blast from the past that's worth every minute.
This historic park lets you tour Edison's home and his main laboratory, providing a rare glimpse into the life and mind of the renowned inventor.
With live demonstrations and interactive exhibits, your family will leave with a renewed spark of creativity and imagination.
Get Hooked on Adventure Aquarium, Camden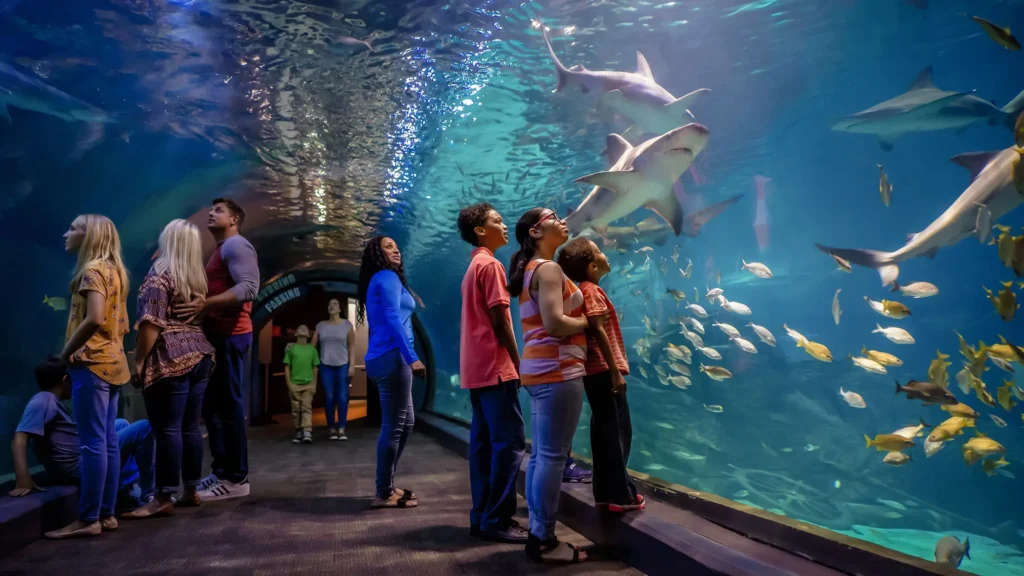 If you're yearning for an undersea adventure, the Adventure Aquarium in Camden is your port of call. Home to over 15,000 aquatic species, it's an immersive and educational experience for everyone. Sharks, stingrays, hippos – oh my!
There's never a dull moment at the Adventure Aquarium between the 3D theater, touch exhibits, and daily shows.
It's an opportunity for your children to discover the vastness and beauty of aquatic life, one stunning creature at a time.
Catch the Action at Six Flags Great Adventure & Safari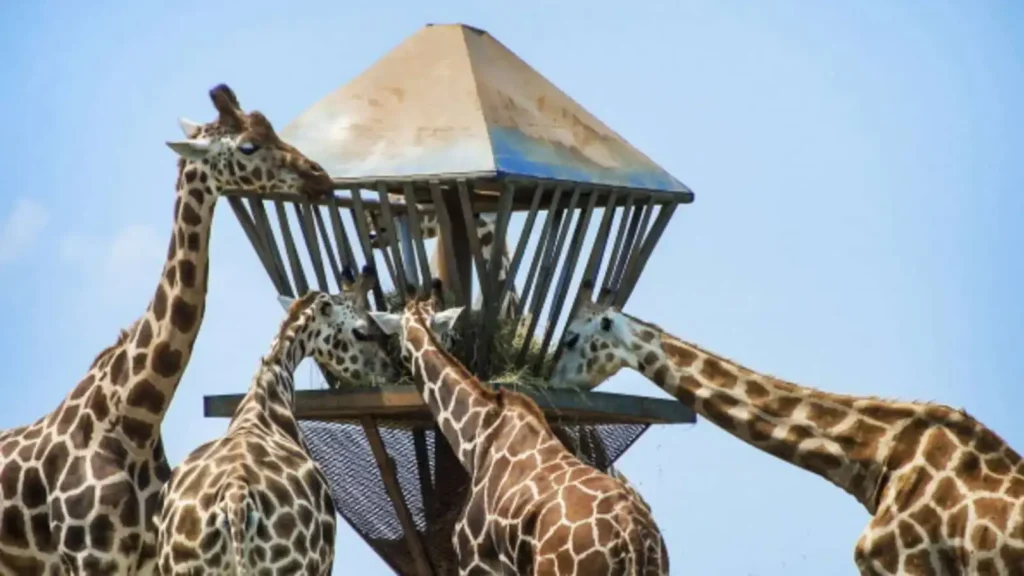 Last but not least, gear up for Six Flags Great Adventure & Safari in Jackson. With exhilarating roller coasters, fun-filled family rides, and an exciting wildlife safari, it's the epitome of summer in New Jersey. Go ahead, embrace the wild side!
Not just a typical theme park, this location boasts one of the largest drive-thru safaris outside Africa. For thrill-seekers and animal lovers alike, this wild adventure combines exhilarating rides with an up-close look at 1,200 animals from six continents.
Conclusion: A Summer of Fun Awaits in New Jersey!
So there you have it – a list as fresh as a daisy, chock-full of the ten best family-friendly fun summer activities in New Jersey. The Garden State promises a cornucopia of fun and adventure regardless of age or interests.
Plan your New Jersey summer in style. Your days will be joyful, while nights will be colored by the reds and oranges of the most beautiful sunsets. It's time to buckle up and prepare for a trip that'll have the family talking for years.
Take the Hassle Out of Travel with Airbrook Limo Service
With all this summer excitement, you need reliable and comfortable transportation. Enter Airbrook, your trusted partner for all your limo needs. Their superior service ensures your travels are smooth as silk and as comfortable as your favorite armchair.
Whether it's a ride to the summer concerts in 2023 New Jersey or a family day out at Sandy Hook, you'll arrive in style and leave a lasting impression.
Summer in New Jersey is calling, and it's time to answer with enthusiasm. Ready, set, summer!
Disclaimer: Vasttourist always strives for content accuracy. Since the time of publishing, travel-related information regarding pricing, schedules, and hours may have changed. Please see individual websites embedded in this post for the most current trip-planning information.

Unless otherwise stated, Vasttourist does not claim ownership of any images used on our blog site. The respectful owners of all visual content have copyright protection. We try to include links to the sources. If any images are your property and you do not want them to appear on our blog, don't hesitate to contact us; we will take them down immediately. We support properly crediting the original writer, artist, or photographer.