The Ultimate Vegas Travel Guide For First-Time Visitors
Looking for Vegas Travel Guide? Las Vegas is one of the most popular places in the US for people to visit. It is a draw for those who live in the country and tourists from other parts of the world.
The number of people who travel to Las Vegas every year is believed to be around 42.5 million. That makes it one of the world's top tourist hotspots.
Of course, the biggest reason is its famed Strip, where the huge and luxurious hotel/casino complexes are all situated. Many of the best activities are to be found within that stretch of the city.
Visitors to Las Vegas are genuinely spoilt for choice, though, so we have created this travel guide to help you find fun things to do.
Where is it?
Las Vegas is located within the state of Nevada. What many people who associate it with the urban bustle of the Strip tend to forget is that it is right in the heart of the Mojave desert.
That means stunning views are never far away from town. The best way to get there is by flying, and there are low-cost flights that can be found to minimize travel prices.
What are the best things to do In Las Vegas?
#1. MGM Grand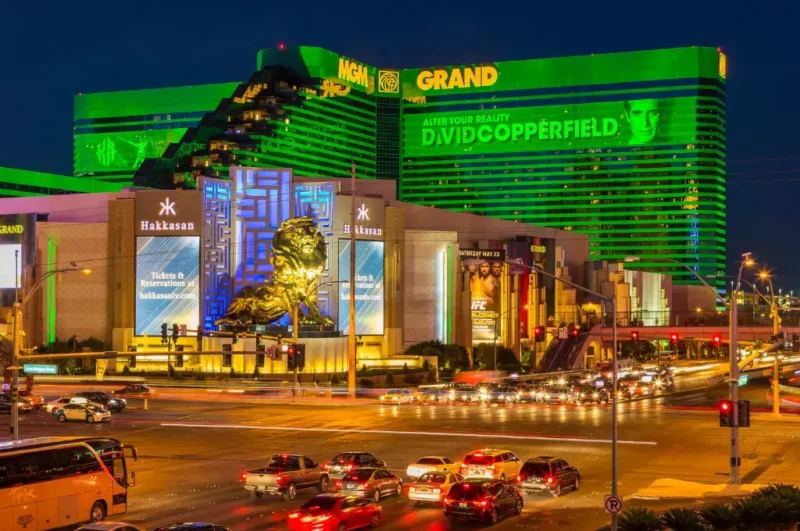 Any guide to Las Vegas has to start with the casino. The Strip is famed for its enormous complexes that combine casino gambling with hotel accommodations and other forms of entertainment.
One of the most famous of them is the MGM Grand. This features a huge gaming floor with hundreds of the latest hot slot machines and every sort of table game you could want, from blackjack and baccarat to roulette.
Land-based casinos are increasingly facing a challenge from the fantastic, themed video slots games at sites like 888. Those in Vegas continue to thrive though, due to the simplicity of the games and the chance of winning big.
#2. Concerts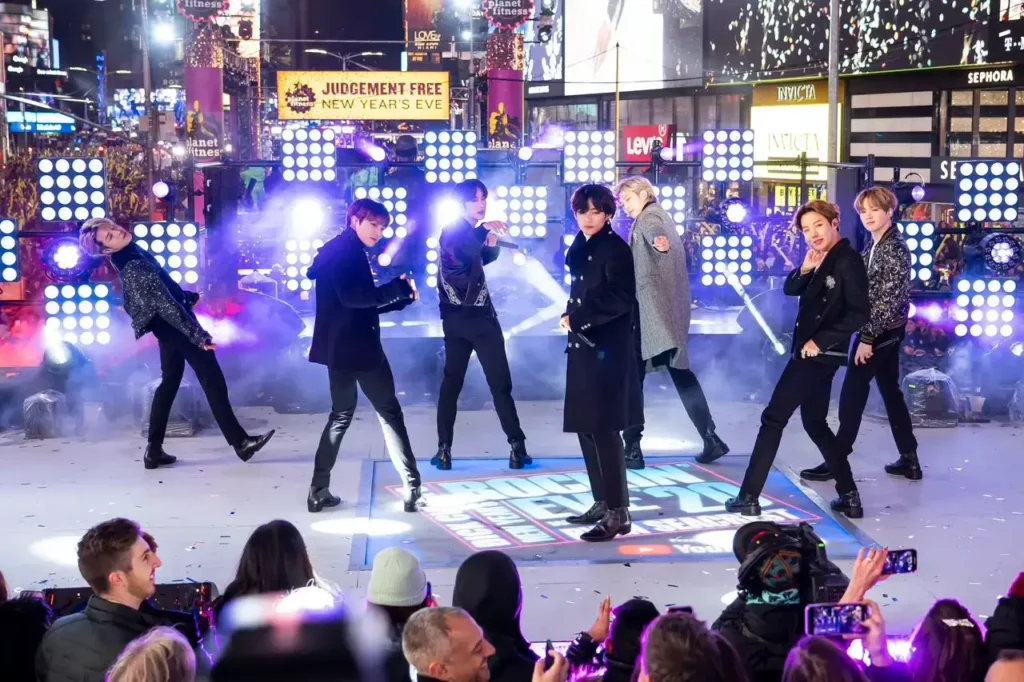 Another reason the many casinos on the Las Vegas Strip can keep attracting tourists in this era of online gaming is that they offer more than just gambling. Venues like the MGM Grand and the Bellagio are total entertainment experiences.
They have live shows all year round, and no trip to Vegas would be complete without taking one in. There are performers in the city to suit people of all ages and tastes.
Younger visitors may enjoy seeing shows by the likes of Usher, Adele or Katy Perry, while for older ones, Garth Brooks and Sting currently have Vegas residencies.
The spectacular Cirque du Soleil circus show will please people of any age.
#3. Museums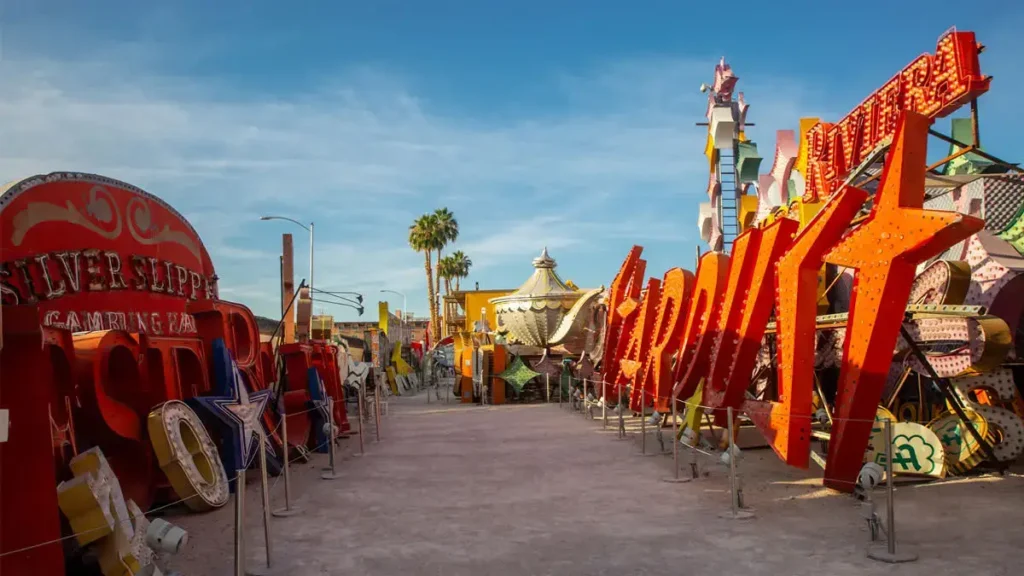 One of the fascinating museums in Las Vegas is the Mob Museum. The links the resort had with organized crime during its earliest days are detailed here.
It tells the full story in a fascinating interactive style, with video and audio exhibits as well as photographs and text.
#4. Downtown
Las Vegas is not all about the Strip. The downtown area is known as the city's Arts District and is a must-visit for anyone who wants to see the other side of this celebrated resort.
You will find stimulating performances by the Vegas Theater Company, vintage shops, thrift stores and art galleries. One of the best times to visit this district is on First Friday.
#5. Out of Town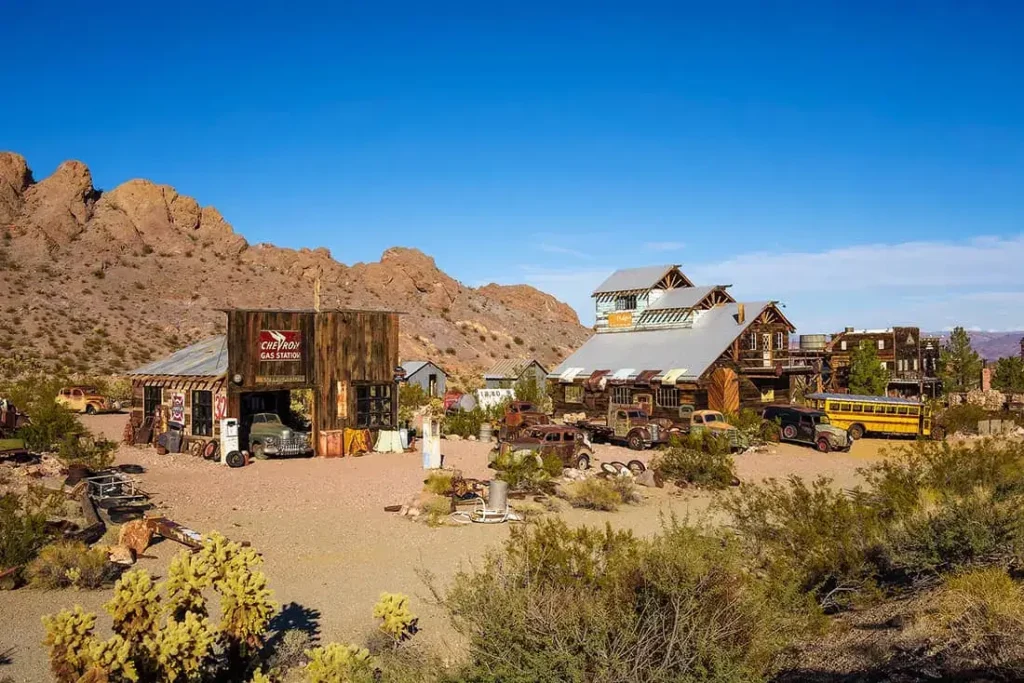 If you step away from the city's bright lights, you can visit places like the Red Rock Canyon, Grand Canyon and Pahrump Valley. Here you can take photographs, hike, climb or even float in a hot air balloon, offering the perfect contrast to the city.
Where are the best places to eat and drink in Las Vegas?
Las Vegas has lots of fabulous restaurants, cafes, and bars to choose from.
If you do not want to spend much of your budget on food, there are Subway and Chipotle outlets on the Strip where you can dine cheaply.
On the other hand, if you are willing to splash out a bit, Ramsay's Kitchen, Toca Madera and Chi Asian Kitchen – all found on the Strip – are great dining choices.
The city has plenty of fine bars for spending a night in too. If you want to enjoy a drinks party, try We All Scream on Fremont Street. For something quieter and classier, great rooftop venues like the Alle Lounge on 66 or Taverna Costa will let you sip cocktails and gaze out over the city.
Las Vegas has something for everyone, which is why so many different types of people continue to flock there each year. It is known for its casinos, but the city is more than that.
Vegas Travel Guide