20 Best & Fun Things to Do in Aberfeldy Perthshire
Aberfeldy is a very special city in Highland Perthshire, Scotland. This vibrant city has lots of amazing experiences to offer visitors to Scotland for a vacation. There are undoubtedly several amazing things to do in Aberfeldy, Perthshire, given its wonderful attractions, events, and beautiful natural sights.
Located in the heart of Scotland's beautiful Perthshire countryside, Aberfeldy is one of those hidden gems you might easily overlook if you aren't paying attention to your road map. But once you arrive in this unassuming little town, you'll start to understand why people repeatedly return here! Aberfeldy has a lot to offer!
It is impossible to talk about Aberfeldy without mentioning the lush surroundings of nature and forests. There are many entertaining things in Aberfeldy, including hiking paths through wooded areas, waterfalls, Highland safaris, and castles.
You won't be dissatisfied at the end of your visit to this wonderful Scottish city in Perthshire because there is something on the list for everyone. Here are the 20 best things to do in Aberfeldy Perthshire this weekend.
What are the Best Things to Do in Aberfeldy Perthshire?
#1. Dewar's Aberfeldy Distillery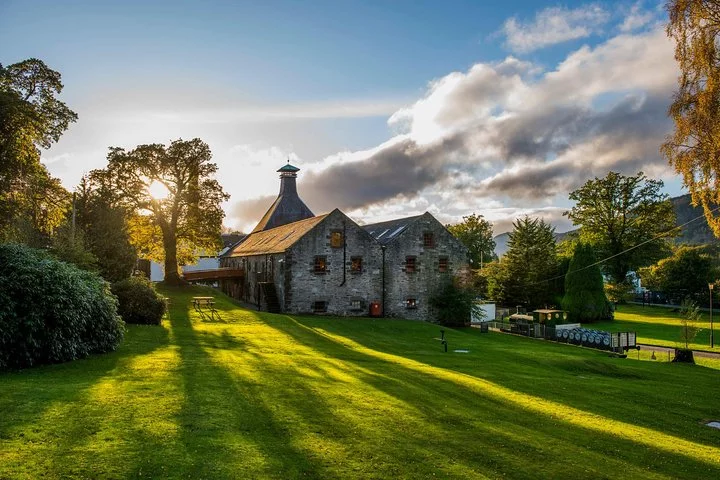 Are you Interested in tasting the finest whiskey produced in the Highlands and touring a historical display? Don't forget to visit Dewar's Aberfeldy Distillery.
Dewar's World of Whisky is open all year round and provides a glimpse into John Dewar's life in the nineteenth century. Visitors can also schedule a tasting or tour.
The Aberfeldy Distillery is one of Aberfeldy's most popular tourist destinations. The Distillery is ideal for travelers interested in whisky and distillery tours.
Address: Aberfeldy PH15 2EB, United Kingdom
#2. The Scottish Crannog Centre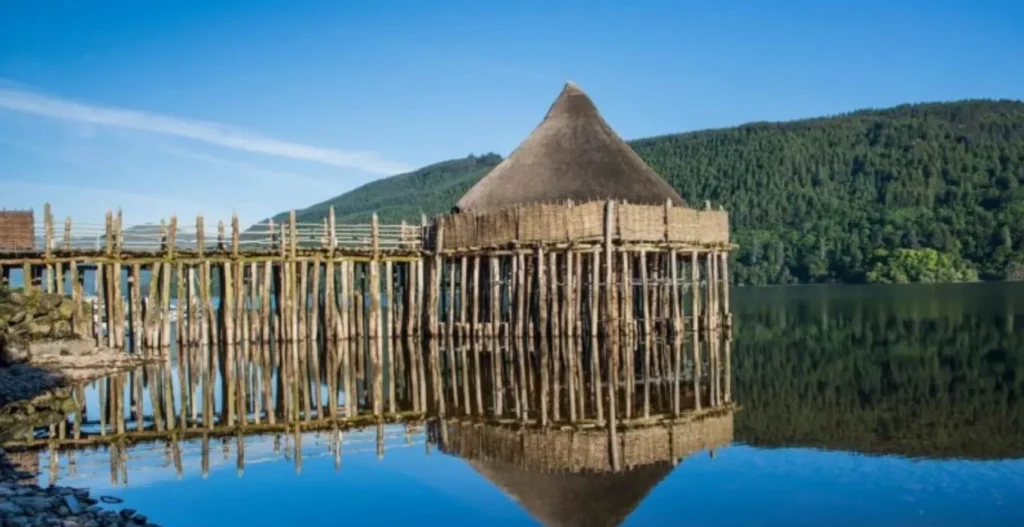 The Scottish Crannog Centre is also one of the best places to visit in Aberfeldy, Perthshire. It is located on the outskirts of Aberfeldy, to the west. The Scottish Crannog Centre gives you breathtaking views of Loch Tay and the nearby Tay Forest Park.
This Center offers visitors an unmatched opening into the past. Enjoy guided tours that transport you to the Iron Age World, complete with historical artifacts, musical performances, and artifacts created in a bygone era that have been preserved for your viewing enjoyment. Vasttourist.com has got you covered!
Address: Kenmore PH15 2HY, United Kingdom
#3. The Birks of Aberfeldy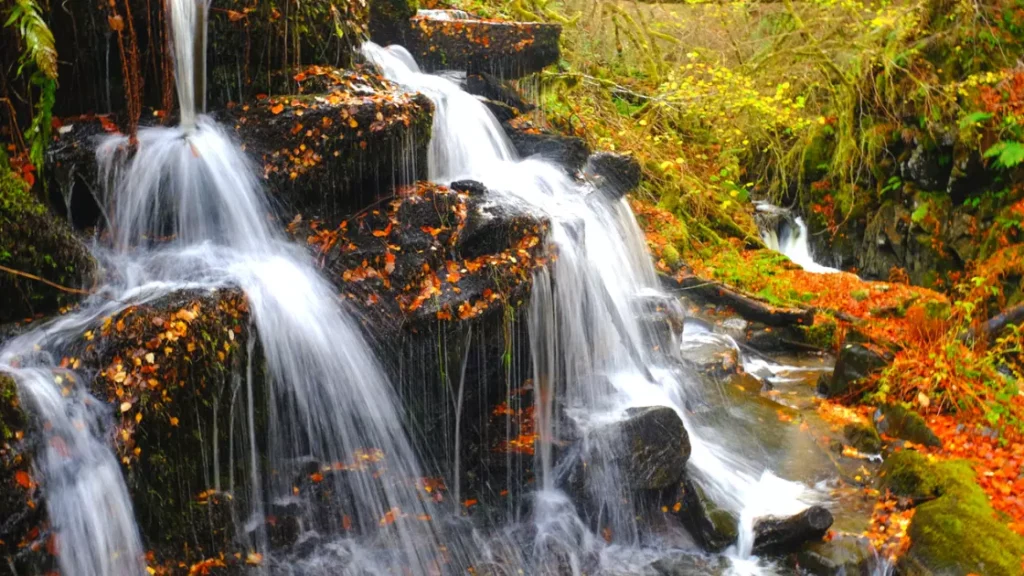 The birks of Aberfeldy are known as birch trees in Scotland and are also a great place to be if you are looking for what to do in Aberfeldy Perthshire. It's situated on the gorge's slopes and overlooks the Moness Falls, formerly known as the Dens of Moness.
The Birks of Aberfeldy was named after Robert Burns, the national poet of Scotland, who wrote The Birks o'Aberfeldie in 1787.
Visitors can observe the birch, oak, ash, and elm trees by following the marked trail surrounded by mature trees. The trail also provides fantastic views of the gushing waterfalls and, during the winter, in Strathtay.
Address: Easdale, Weem, Aberfeldy PH15 2LD, United Kingdom
#4. Black Watch Memorial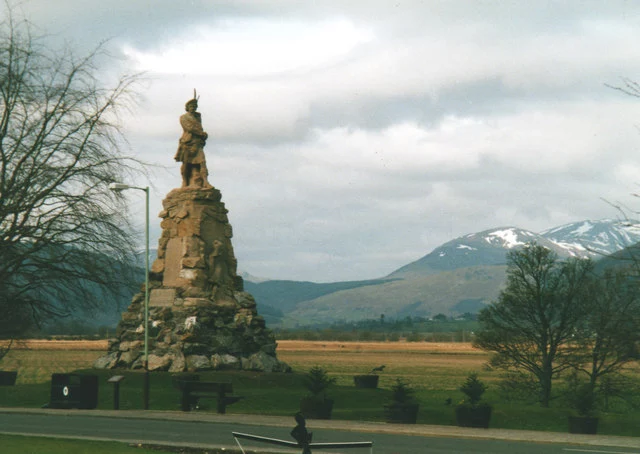 The Black Watch Memorial is one of Perthshire's most recognizable memorial towers honoring the members of the Black Watch Regiment and is located in a public park in Aberfeldy.
This statue of a Black Watch soldier was installed in May 2014 at the southwest corner of the Polygon Wood, which is almost exactly where the "Black Watch Corner," where a German offensive was stopped on November 10/11, 1914, made history.
It serves as a perpetual ode to the famed Black Watch Regiment's tenacity and honors the almost 9,000 commanders and soldiers who died and more than 21,000 wounded during World War One.
This Black Watch Memorial is a must-see destination for history enthusiasts visiting Perthshire.
Address: Aberfeldy PH15 2FG, United Kingdom
#5. Falls of Dochart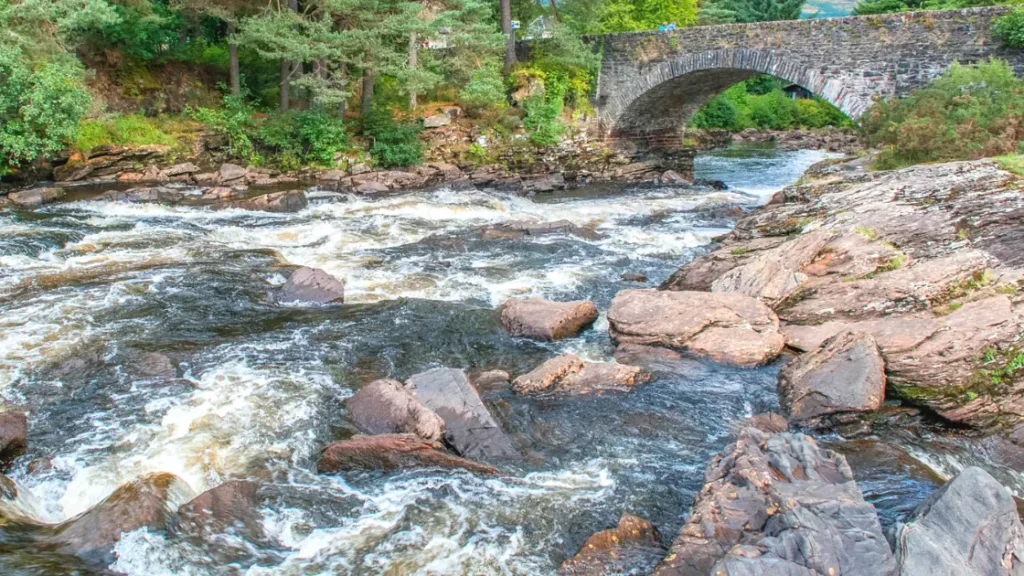 The beautiful Falls of Dochart waterfall is located at the western end of Loch Tay, which passes through the small town of Killin, Loch Lomond, and The Trossachs National Park. The famous pale waters of the Dochart waterfall can be viewed from the village's bridge.
Enjoy the misty spray rising into the air as the river's waters flow past the Islands of Inchbuie, regarded as the traditional and historic resting place of Clan Macnab, after crashing into the rocks.
You can learn more about the area's history nearby at the Breadalbane Folklore Centre.
Address: Gray St, Killin FK21 8SL, United Kingdom
Are you about to embark on an adventure to the United States for a wonderful vacation? You can check out the best things to do in Little Rock Arkansas, Chesterfield Missouri, Colville Washington, and Artesia New Mexico.
#6. Loch Tay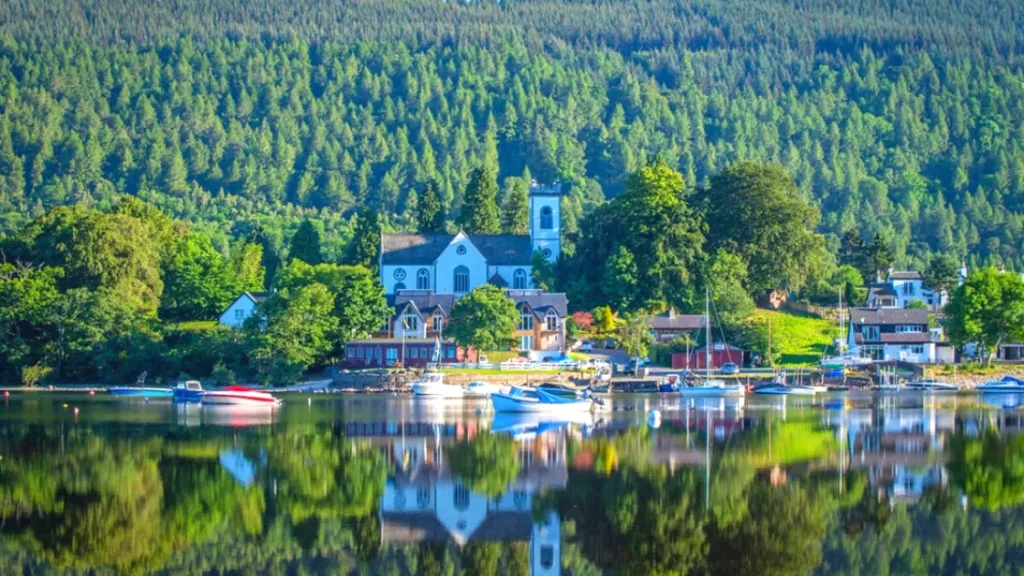 Loch Tay is one of Scotland's deepest lochs and Perthshire's largest loch. Have fun skimming over the water's surface. It's also recognized as one of the fun things to do in Aberfeldy Perthshire today.
You will be mesmerized by mystical and enthralling tales of the people who have created the very fabric of this beautiful location throughout the millennia. At the same time, you are surrounded by the stunning and dramatic landscape in a region rich in history, myths, and folklore. Loch Tay has several amazing RIB (rigid inflatable boats), often called Iolaire.
The boat can seat up to 12 passengers comfortably. With front and back on-deck viewing platforms, you can feel the wind in your hair and be close to everything that makes Loch Tay unforgettable.
#7. Wade's Bridge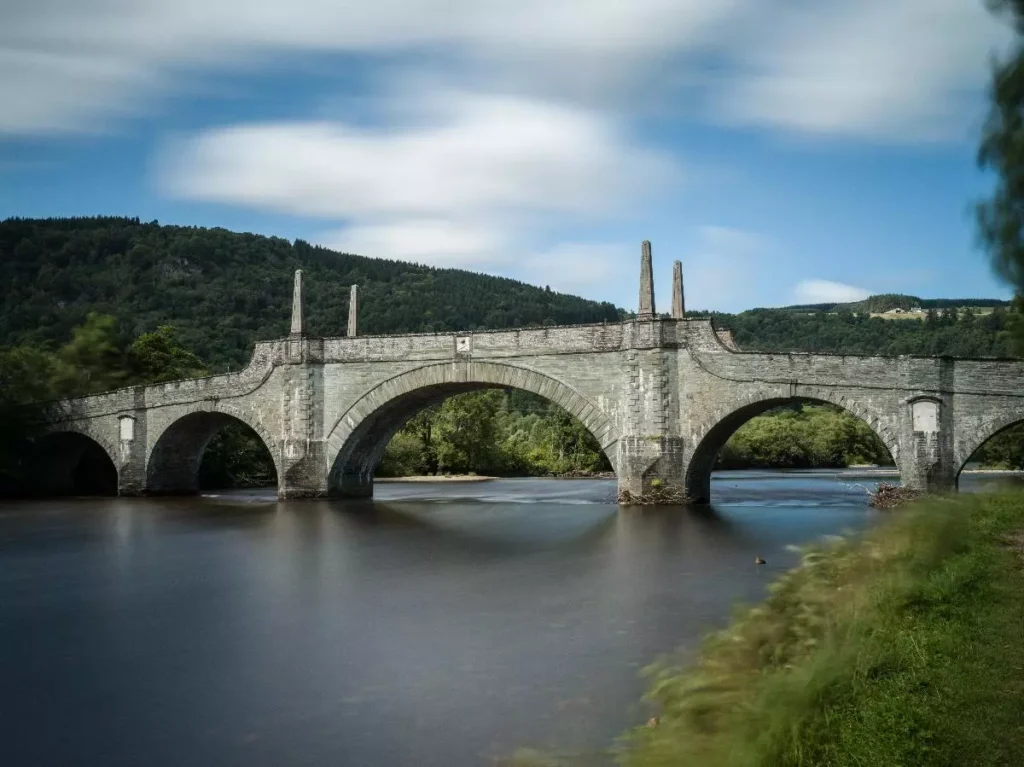 Wade's Bridge is a must-see if you're looking for something to do in Aberfeldy, Perthshire! The bridge is a beautiful example of Victorian engineering and was built over the River Devon in 1725.
It's a popular tourist destination and can be seen from many vantage points in the area. If you're feeling energetic, take a hike up the nearby Devil's Bridge Trail. This hike will stimulate your heart as you cross a series of steel footbridges and steep stairways.
When to Go: Wade's Bridge is open year-round and sometimes visited by local duck-hunting enthusiasts, so be sure to check the weather before you visit! It's common for the bridge to be open in the evening and closed on weekends.
One of the many sources of inspiration for George Wade was a panel devoted to the Latin roots and contributions of routes in the British Isles.
Address:  Poplar Ave, Aberfeldy PH15 2FG, United Kingdom
#8. The Aberfeldy Watermill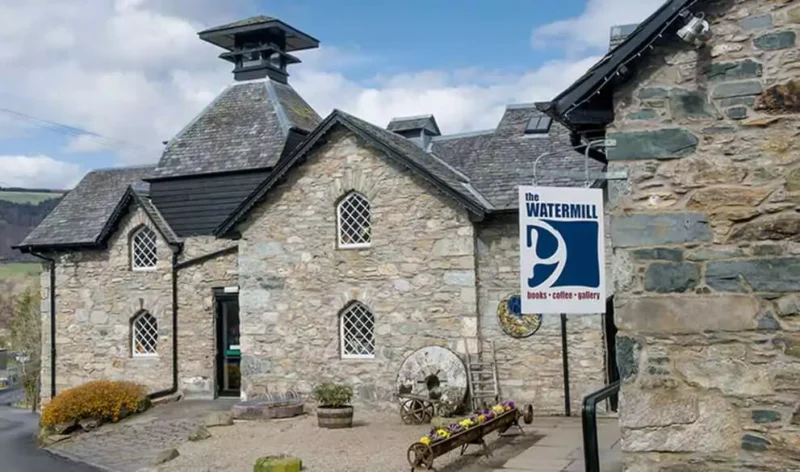 The Aberfeldy Watermill is one of the top destinations for tourists visiting Aberfeldy. It is not unusual to see a water mill near the River Tay in Aberfeldy. The Aberfeldy Watermill is an ideal place to make your visit to Aberfeldy remarkable.
Aberfeldy Watermill is a great place to go for a family outing. The mill has a children\'s play area and an adult coffee shop. It also has exhibits on the history of the mill and local produce. The Aberfeldy Watermill has been renovated into a center for culture and learning, full of a bookstore, café, and baked products.
Looking for a peaceful setting to relax and read a book while you're in town? The Aberfeldy Watermill is one of the best tourist attractions in Aberfeldy, Perthshire.
Address: Mill St, Aberfeldy PH15 2BG, United Kingdom
#9. Bolfracks Garden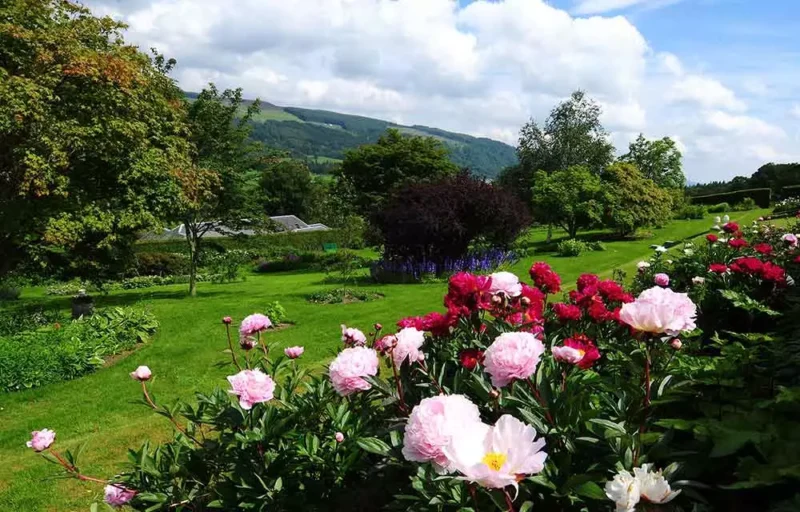 Bolfracks Gardens is a privately-owned family estate encircled by Perthshire's majestic highlands. Bolfracks Garden is located on the River Tay's banks, and from here you take in some of Scotland's most breathtaking scenery.
Families or parties looking to visit this beautiful part of Scotland can use it as their home base because of its central position. The Scottish Highlands are renowned for their breathtaking vistas, the wealth of animals, and sporting opportunities because they are one of Europe's remaining major wildernesses.
With an astonishing collection of rare and exotic plants, Bolfracks House's gardens are a haven of tranquility and color. The garden offers fantastic views of the Tay valley and is open to the public. Add this to your list of things to do in Aberfeldy, Perthshire.
Address: Estate Office, Aberfeldy PH15 2EX, United Kingdom
Planning a road trip around Georgia? We've got you covered! Here are some of the best things to do in Statesboro, Georgia, Valdosta, Georgia, and Dahlonega, Georgia.
#10. Castle Menzies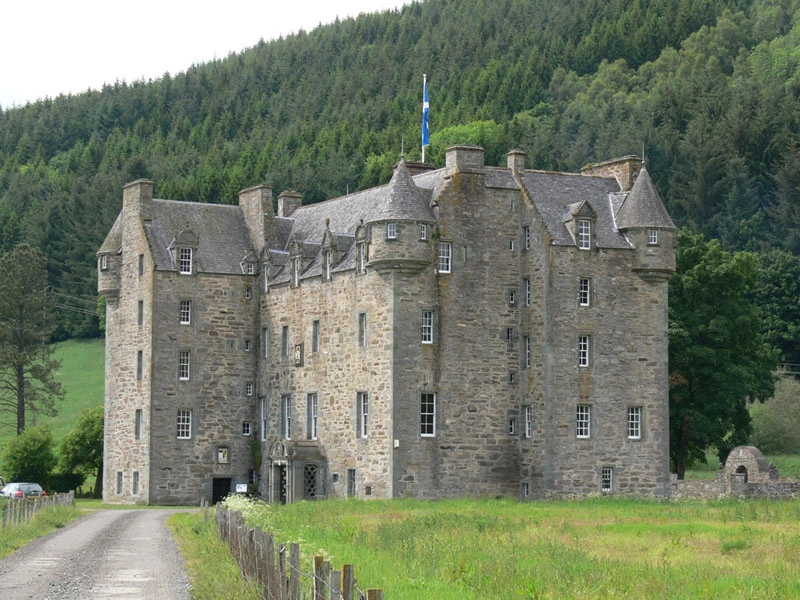 The wonderful Castle Menzies, which once served as the Clan Menzies' residence, is now one of Aberfeldy's top tourist destinations, built more than 500 years ago.
Castle Menzies is a stunning, heritage-listed castle in Aberfeldy, Perthshire, Scotland. The castle is located on the banks of the River Tay and is surrounded by beautiful gardens. It was built in the 12th century by the De Menzies family and has been used as a residence, a courthouse, and a prison. Today, it is open to the public as a tourist attraction.
There are many things to do in Aberfeldy while visiting Castle Menzies. The gardens are a great place to relax and enjoy the area's natural beauty.
A history exhibition at the castle also tells the story of the De Menzies family and their connection to Aberfeldy. If you are looking for something more active, there are plenty of activities nearby, including golfing, fishing and hiking.
What more could you want from a structure that is beautiful, significant to Scottish history, and filled with artifacts? Kindly pay a visit to castle Menzies for an awesome experience when you visit.
Address: Weem, Aberfeldy PH15 2JD, United Kingdom
#11. Cluny House Gardens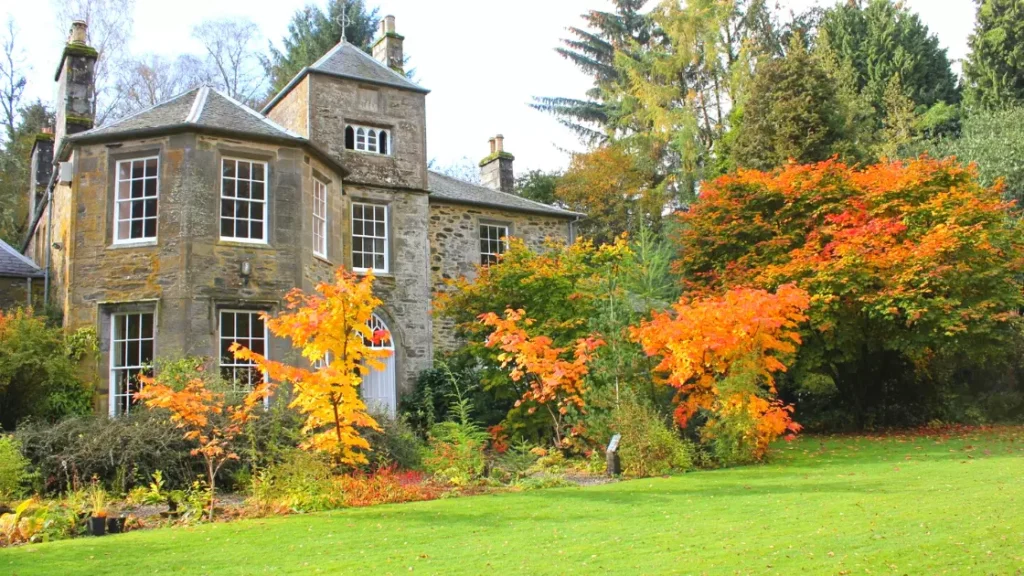 If you're looking for a spot to relax and escape the hustle and bustle of life, Cluny House Gardens may be just what you're looking for. This beautiful garden is home to numerous statues, gardens, and fountains, making it an ideal spot to take a break from everyday life.
If you're in the mood for some exercise, plenty of paths will allow you to get your heart pumping. And if you're looking for something to do on a rainy day, Cluny House Gardens is also home to the Aberfeldy Distillery, which offers tours and tastings.
The Cluny House Gardens is only a short drive north of Aberfeldy, where you can see more than 150 years old trees.
These spectacular gardens were cultivated by Bobby and Betty Masterton in the 1950s. From there, they have developed a variety of stunning plants and trees that are still in existence today, such as Tibetan Cherries, Perennials, and even Meconopsis!
Everybody who has the chance to visit Aberfeldy should enjoy a stroll through the lush gardens of Cluny House.
Address: Cluny House Gardens, Aberfeldy PH15 2JT, United Kingdom
#12. Aberfeldy Gallery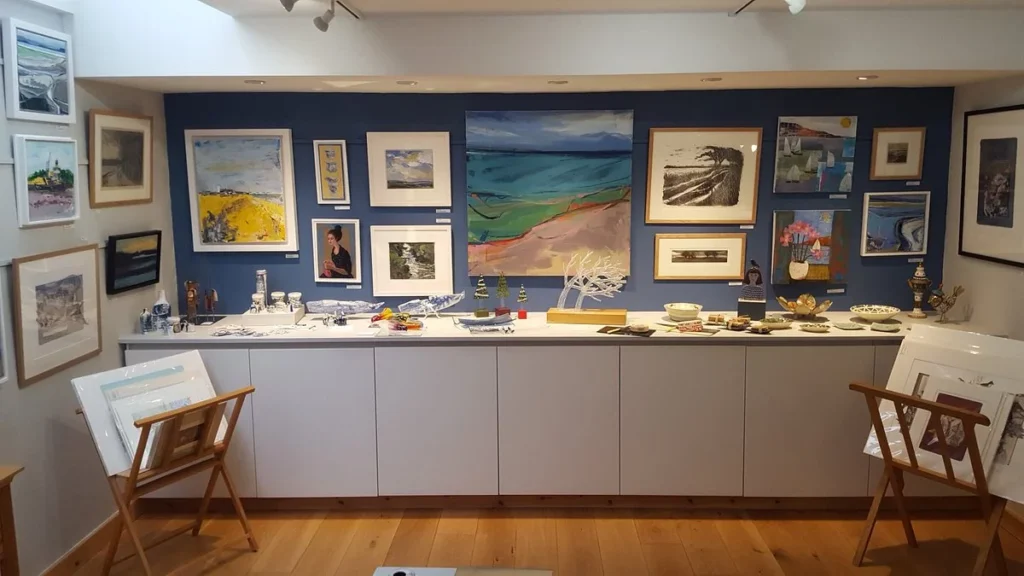 The Aberfeldy Gallery is the best place to see how abundantly creative Aberfeldy is and shows no signs of drying out of incredible artwork.
You can get lost in various styles and methods while admiring the work of outstanding Scottish contemporary artists on display. The gallery is right in the middle of Aberfeldy, where you can visit whenever you like to see the creations of both renowned and emerging Scottish artists.
Make sure to visit one of the top art galleries in the Highlands if you find something you like because there's a chance it might be for sale.
Address: 9 Kenmore St, Aberfeldy PH15 2BL, United Kingdom
#13. Birks Cinema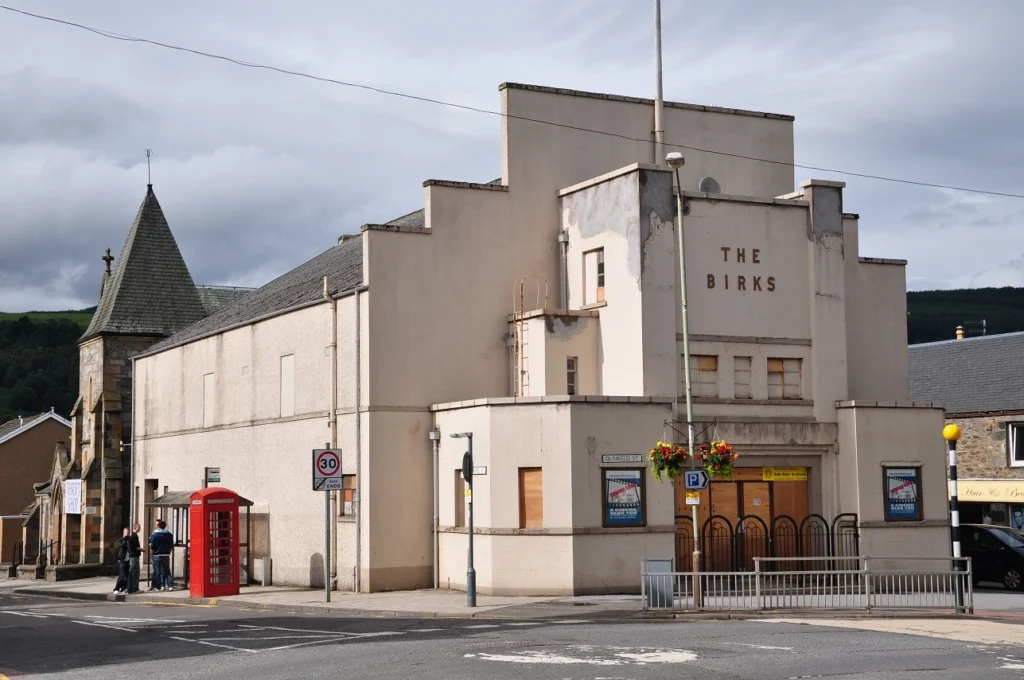 When visiting Aberfeldy, do you want to check out the cinema? Birks Cinema takes pride in showing the most recent and legendary classic films!
Aberfeldy is a great place to visit if you love the cinema. The Birks Cinema has been screening movies since and shows a wide variety of new and old films. It's also home to the Aberfeldy Film Society, which organizes screenings, film festivals, and other events.
This company operates a cutting-edge rural theater that everybody can respect. You can't miss this attractive theater the next time you're in town because it's located right in the middle of Aberfeldy. This place features great movies and a cafe bar and is a gathering place for the neighborhood.
You won't be dissatisfied with their service, so do yourself a favor and look at their website for movie times and contact information for bookings.
Address: 1 Dunkeld St, Aberfeldy PH15 2DA, United Kingdom
#14. Victoria Park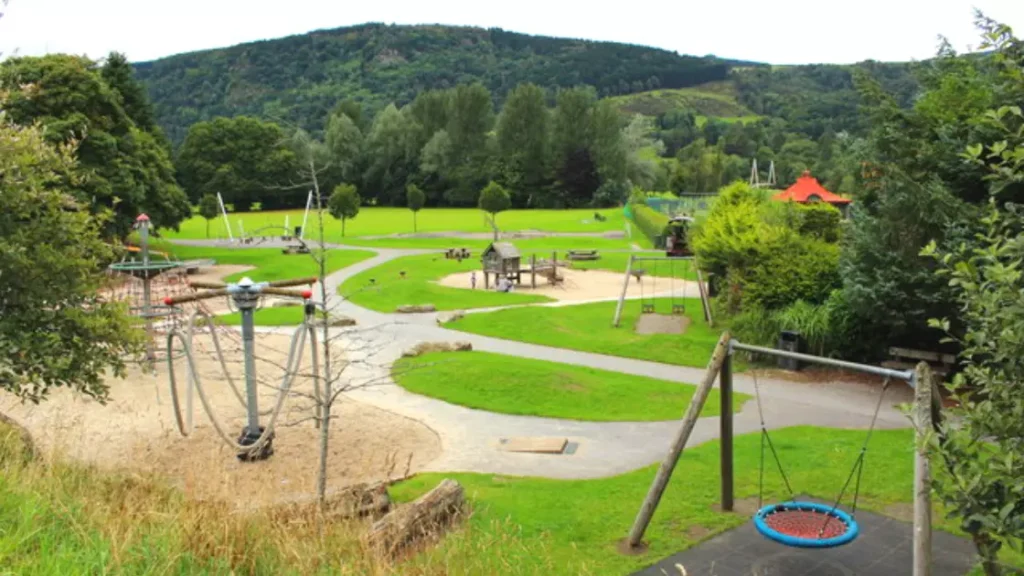 Victoria Park is a great option if you're looking for a place to spend some time outside in Aberfeldy. With various activities and attractions to keep you busy, this park is sure to have something that interests you.
There's a playground, a lake, and plenty of open space perfect for hiking or biking. If you're looking for something more passive, there are also several benches and picnic areas where you can relax and enjoy the views.
Whether you're visiting for an afternoon or spending the entire day, Victoria Park is a great choice for your vacation in Aberfeldy. Victoria Park is an excellent place to spend some time outdoors.
Activities in Victoria Park
Victoria Park's main attraction is its playground, a play area for kids between the ages of 4 and 14, a skate park, and an old steam road roller, which offers a unique point of interest. There are a lot of sitting and picnic tables.
The Park also features large grassy areas for sporting events. The park also has a lake where you can fish and swim, tennis courts, picnic areas, and plenty of other amenities.
There are no fees to use any of these amenities during regular operating hours. If you'd like to bring your food or drinks to enjoy while you're at the park, several barbecue grills are available. The closest grocery store is just outside the park gates, and there's also a restaurant on site for grab-and-go meals or snacks.
There is no better spot to enjoy the warmth than a few hours in Victoria Park when the sun is shining, and there are no clouds in the sky. 
Victoria Park is only a short stroll from the town center, where you can find shops and cafes. Public restrooms are also close to the park. Add this to your list of Aberfeldy Perthshire things to do.
Looking for more thrill around Illinois? Here are some of the best things to do in Bloomington Illinois, Effingham Illinois, and the 25 Best Things to do in Schaumburg Illinois.
#15. Dunolly Cottage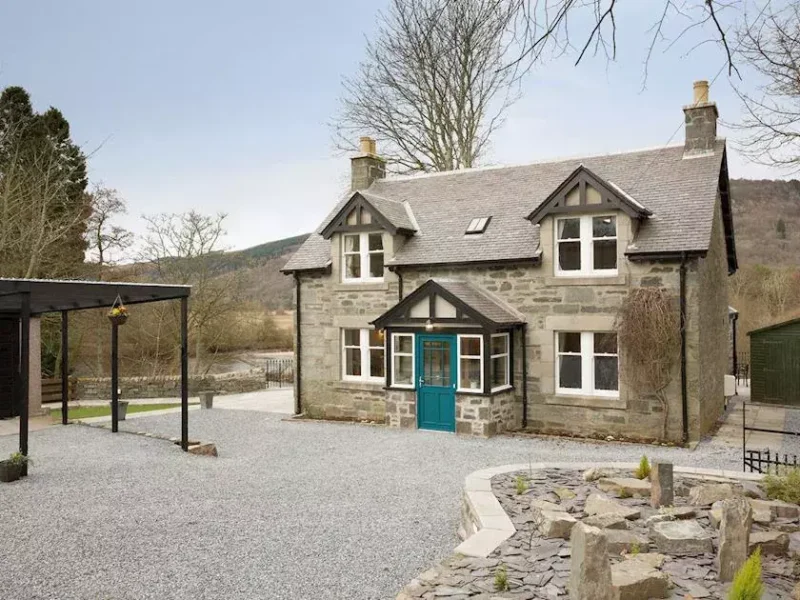 Dunolly Cottage is a traditional, stone-built cottage built in the 1890s.
This lovely Cottage has a rich history and is located close to the River Tay, and there are many attractions within walking distance.
Dunolly Cottage is situated in a beautiful environment in Perthshire, at the westernmost point of the Aberfeldy Conservation Area. It's a short stroll from the town center and offers stunning views of the River Tay and the surrounding hills and mountains.
The Dunolly Cottage is a lot of indoor activities. This Cottage provides lodging for up to six persons and recently underwent a high-quality renovation to provide guests with an unforgettable holiday experience.
You can take advantage of a luxurious cottage that is exquisitely designed and well-appointed and provides a high level of comfort.
Address: 2BP, Taybridge Dr, Aberfeldy, United Kingdom
#16. Falls of Moness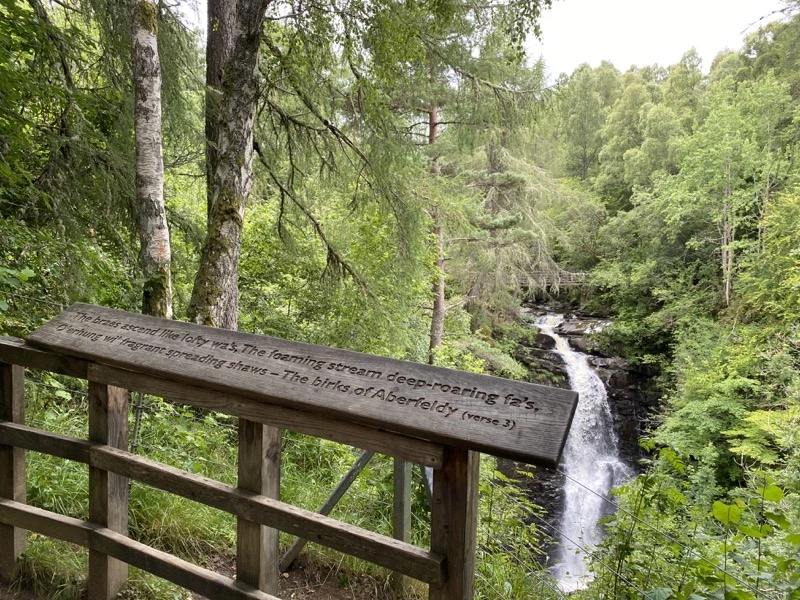 The serene Falls of Moness is one of Aberfeldy's top attractions. Falls of Moness is a beautiful cascade that Robert Burns, a Scottish poet, featured in one of his poems.
The famous poet's statue and the cave where he conjured up the Birks of Aberfeldy, who brought great prominence to the area, are included on a fantastic trail walk that includes the Falls. As you walk the trail to find the impressive waterfall at its ultimate end, you will pass through lovely trees and the peaceful Moness Burn.
The Moness Falls, Moness Burn, and the Birks of Aberfeldy are located south of the town and are all reasonably accessible, making them ideal for an early-morning stroll through pretty Scottish streets.
#17. Faskally Forest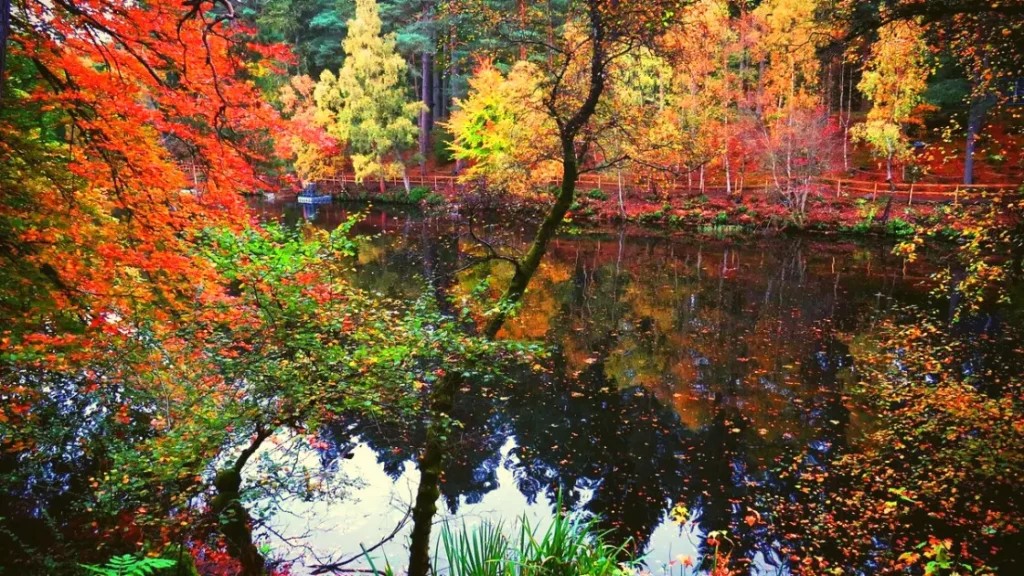 If you're looking for a place to escape the hustle and bustle of everyday life, Faskally Forest is the perfect place for you. This 85-acre forest is filled with winding trails, scenic viewpoints, and plenty of wildlife to spot.
There's also a pond, waterfall, and play area for the kids. If hiking isn't your thing, several other activities are available, like fishing, birdwatching, and horseback riding.
With its variety of wildlife, woodland trails, and serene Loch Dunmore, Faskally Forest offers a genuine escape from everyday life. Additionally, it's a great location for a picnic.
On one of their many treks, like the Forester's Trail, which leads directly up Dunmore Hill, they get lost among the trees. After that, you can either head to the Loch or pause in the "foresters' classroom" to learn about different tree species, some of which are more than 200 years old!
So whether you're looking for a peaceful getaway or some fun in the sun, Faskally Forest is worth checking out!
#18. Iain Burnett Highland Chocolatier
Suppose you're on the road and have a sweet tooth. Head north along the River Tay from Aberfeldy to find a chocolatier you can't resist. Iain Burnett Highland Chocolatier brings you world-class chocolate gifts bursting with classiness.
Aberfeldy, Perthshire, is the perfect place to experience the unique flavors of Highland Chocolatier. This chocolate shop is located in Aberfeldy and offers an incredible selection of chocolate products, from chocolates to truffles.
The chocolatier also offers a range of sweet and savoury treats, such as tea time favorites like scones and muffins, and more unusual items such as bacon-wrapped dates and sticky pecan buns.
The store is well designed, reminding me of my younger years and a candy gift shop. There is no other chocolate experience like this Highland Chocolatier, and you will be overwhelmed by the sheer variety of chocolates available. You must test them all out!
If you're looking for a delicious souvenir or something special to take home, visit Highland Chocolatier in Aberfeldy, Perthshire. You can also check out the best restaurants in Aberfeldy, Perthshire.
Address: Grandtully, Pitlochry PH9 0PL, United Kingdom
#19. Perthshire Wildlife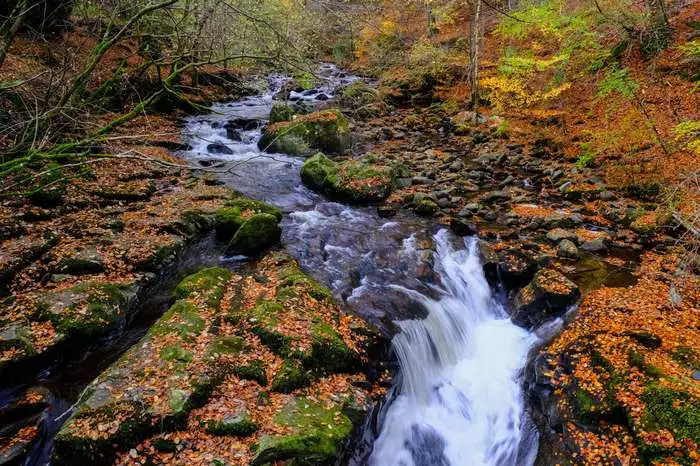 Visit Perthshire Wildlife, where you'll get incredible private tours and guided hikes so you can get up close and personal with the incredible wildlife in central Perthshire.
Perthshire Wildlife offers custom beaver tours and wildlife walks. Paddle and hike the Perthshire Wildlife looking for the wild European beavers. Alternatively, you can ask the Perthshire wildlife staff about the species you'd want to view, and they'll arrange your excursion.
Address: The Old Post Office, Murthly PH1 4EL, United Kingdom
#20. Revival Theatre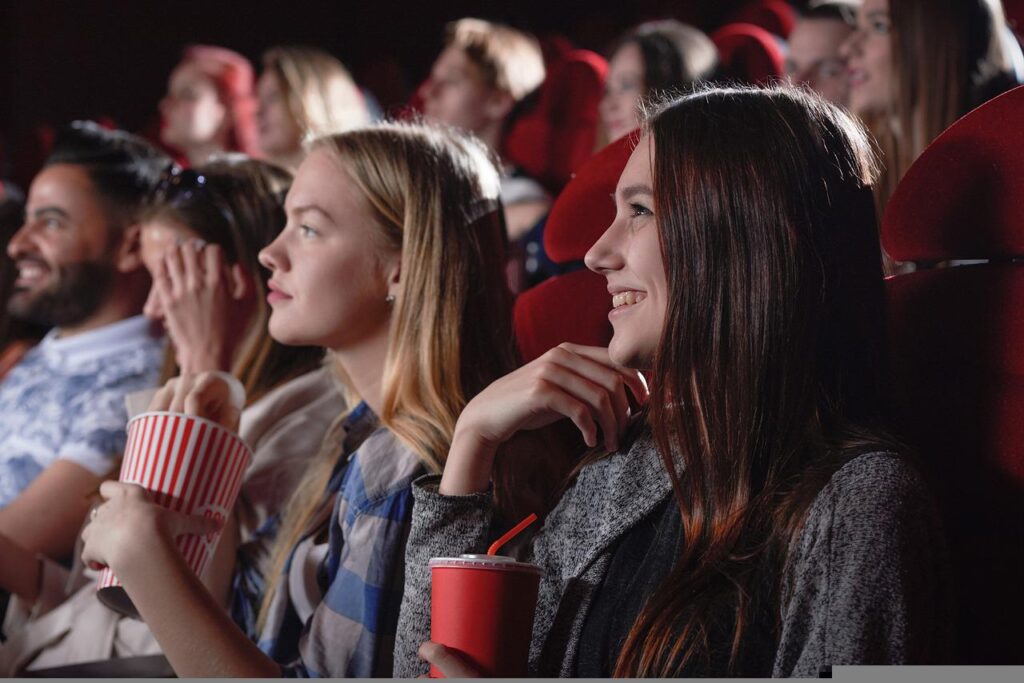 Rosie Glow Productions present Revival Theatre. Revival Theatre is a unique Drive-In Theater event in the heart of Scotland, ensuring that everyone can enjoy themselves in any situation.
Revival Theatre is a groundbreaking, extraordinary live variety show performed at a drive-in theater that features nonstop singing, dancing, music, humor, and variety.
Enjoy some amazing time with family-friendly entertainment, and their hilarious show will keep you glued to your car seats. Also, ensure you stick to the rules set forth by the government.
Ensure you visit this place to experience mind-blowing dancers, singers, magic, and comedy performances.
Time to spare? Why not check out Fairhope most incredible things to do?
What to Pack for a Trip to Aberfeldy Perthshire?
We advise you to carry the following items with you:
Comfortable Walking Shoes: Make sure to have good walking shoes because you'll be doing a lot of walking throughout the city. I've cherished the Brooks brand shoes I've worn for years. For guys, I've linked them here, and for women, see it here.
Power bank: When exploring, we always have a power bank with us that is completely charged. In this manner, we can plug in our phone and recharge it on the road if the battery is becoming low. For navigation and photography, we rely extensively on our phones. Thus, this device is essential for us.
Bottle water: We prefer to take an insulated, reusable water bottle when exploring.
Travel journal: Making a list of the locations and activities you wish to accomplish while traveling is possible with a travel journal. This saves time and ensures that you make the most of your journey. You might look up interesting and hidden locations to visit!
Backpack: Whether planning a trip to North America or just going on a day hike, backpacks are necessary. Backpacks allow you to carry your items in one easy-to-manage location. They also allow you to keep your valuables close and safe.
Is Aberfeldy worth visiting?
Yes, Aberfeldy is worth visiting because you would learn more about their culture, languages, and environment. You can also visit recreational places like museums, parks, islands, and oceans. With its pretty villages, stunning scenery, and plenty of activities to keep you entertained, there's something for everyone here.
From exploring the local caves to enjoying a day out on the golf course, there's plenty to do in Aberfeldy. You would run out of choices when it comes to exploring Aberfeldy.
Is Aberfeldy a nice place to live?
Aberfeldy is a beautiful area in Scotland. There aren't many restaurants in the town proper, but plenty of lovely locations nearby, such as Dunkeld, etc. There aren't many places better to be for peace in gorgeous surroundings than Aberfeldy, a charming tiny town.
What is the weather condition in Aberfeldy?
The weather condition in Aberfeldy is usually cool, in as much as it rains, but they still have a temperate climate. The weather can change quickly in Aberfeldy, so it is important to be prepared for any weather condition.
Plan Your Trip to Aberfeldy Perthshire
If you're looking for free things to do in Aberfeldy Perthshire, you've come to the right place! Our comprehensive list of attractions and activities will have something for everyone.
Whether you're a nature lover fascinated by the rolling hills and tranquil lochs or an adrenaline junkie who loves adrenalin-pumping sports, Vasttourist has got the perfect attraction for you. So what are you waiting for? Check out our list and start planning your Aberfeldy, Perthshire vacation today!
Plan your vacation to Aberfeldy right away!