20 Best & Fun Things To Do In Bayfield Wisconsin
Are you searching for the best and most fun things to do in Bayfield Wisconsin? Then you are on the right page.
Despite being one of Wisconsin's smallest towns, there is a lot to discover and do in Bayfield. This city is as attractive as many other locations throughout the state and the country.
Everyone can find something to enjoy in Bayfield, whether seeking an exciting day trip, a weekend vacation, or a family-friendly excursion. There are so many things to do in Bayfield that you can extend your trip by one or two days!
Choosing which sights or attractions to visit in Bayfield might take much work. Well, we've compiled a list of the best, the brightest, and the most beautiful things to do in Bayfield to help you plan your next trip.
Discover The Fun Things To Do In Bayfield Wisconsin
#1. Apostle Islands National Lakeshore Ice Caves
Apostle Islands National Lakeshore Ice Caves Is one of the major attractions in Bayfield. This big excursion to the Apostle Islands National Lakeshore Ice Caves must be on your must-visit locations list, especially if you enjoy the outdoors and visual splendor.
You will have a fantastic time on this tour across the lovely waterways. Please be sure to bring some neighborhood residents who can serve as your tour guides with you.
The Apostle Islands National Lakeshore is a section of Lake Superior beachfront to the north of Wisconsin that consists of 21 islands and offers hiking routes past cliffs and sea caves. These sea caverns are stunning and include delicately carved ice sculptures.
Address: Apostle Islands National Lakeshore, 415 Washington Ave, Bayfield, WI 54814, United States
#2. Big Top Chautauqua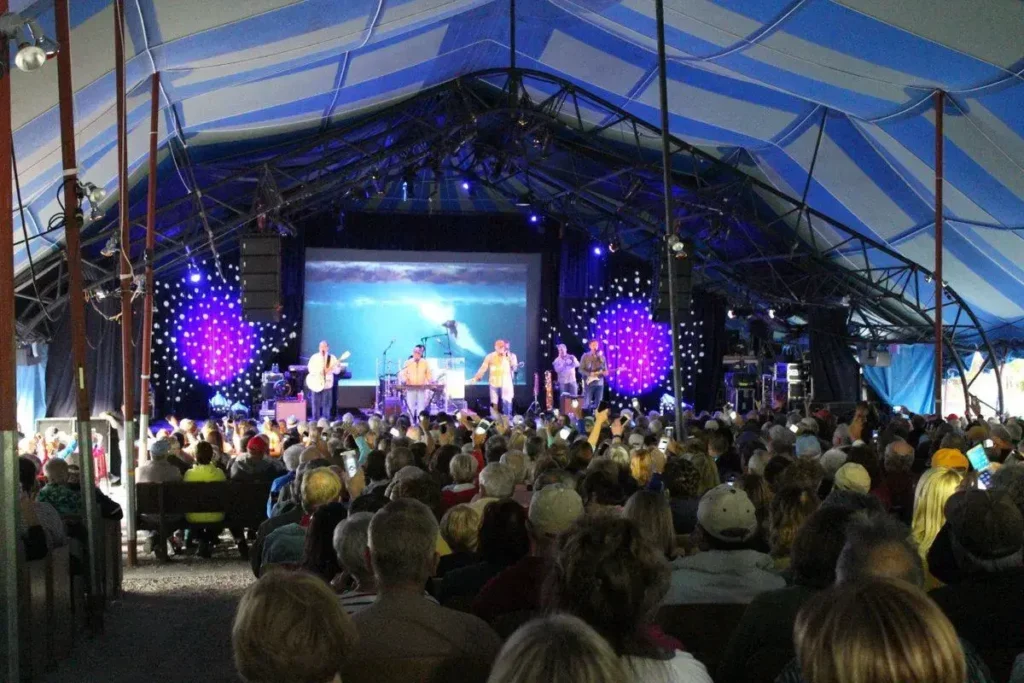 The Big Top Chautauqua should be at the top of your list of things to do in Bayfield, WI, if you enjoy good music. This music arena and performing arts complex is just one of many places to take advantage of.
There are over 900 seats available at the music venue. This theater's all-canvas construction gives it a highly appealing appearance.
The theater has been providing entertainment since the late 1980s and is primarily open in the summer. It has hosted several well-known artists and is a popular destination for this area.
#3. Meyers Beach Sea Caves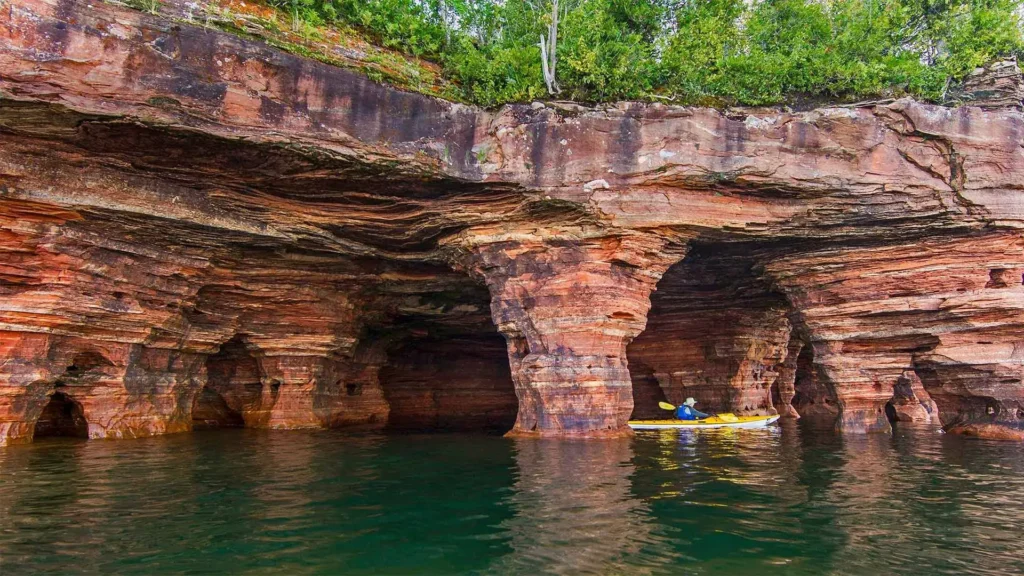 Visit Meyers Beach Sea Caves if you want to have a fun time on your trip to Bayfield. Kayaking through these caves is one of the main draws of this location. These caves are among the largest and most popular tourist attractions.
You can also choose the guided tours, which give you a completely unhurried opportunity to view Lake Superior's shoreline.
Another charming attraction from this excursion that will stick in your mind is the eerie illumination of the submerged Fedora shipwreck.
Just be aware that Getting to the Meyers Beach Sea Caves is a challenging hike. This is also one of Bayfield, Wisconsin's best places to visit.
Subscribe to our travel newsletter to stay updated.
Address: Meyers Rd, Bayfield, WI 54814, United States
#4. Bayfield Maritime Museum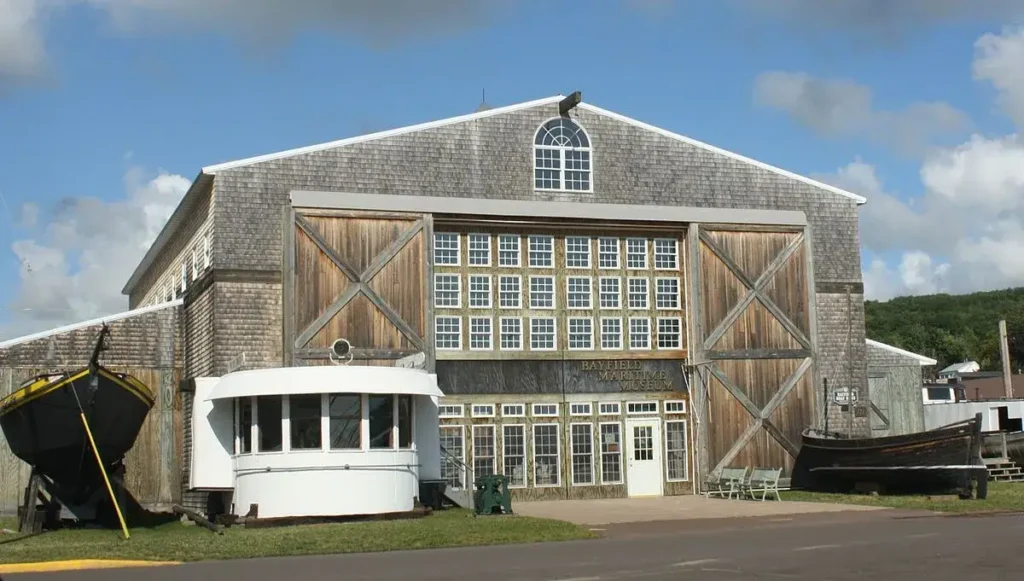 The Bayfield Maritime Museum is another activity we have listed under things to do in Bayfield, Wisconsin. You will adore the excursion to the Bayfield Maritime Museum. If you want an exciting trip to the caves and islands, this location is in Bayfield, Wisconsin.
The Apostle Islands in Lake Superior and this city's rich history are showcased by the artworks this museum collects, preserves, interprets, and displays.
The museum doesn't charge for admission. Visitors can take a virtual tour of the museum to get a better sense of the area's fascinating history.
Address: 131 S 1st St, Bayfield, WI 54814, United States
#5. Brownstone Trail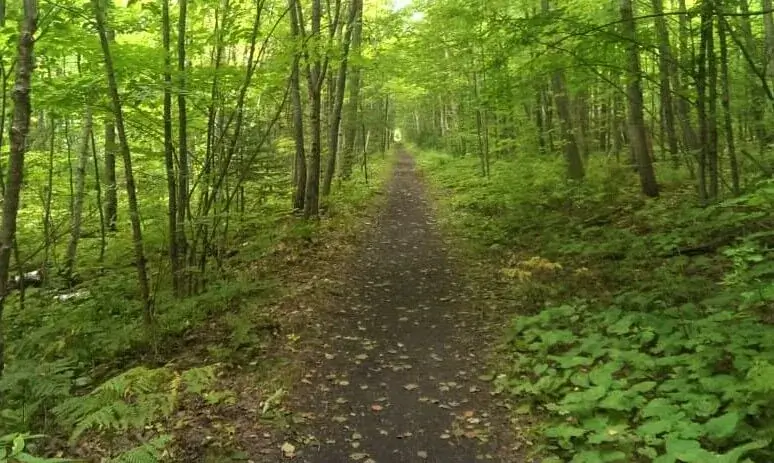 If you don't visit Brownstone Trail to have fun and feel good with your friends and family, your trip to Bayfield won't be complete. You will indeed spend more than the hours you planned on staying here.
This entire section is beautiful and well-kept and a haven for those who love the outdoors. The sideways blossoming wildflowers and the surrounding forest foliage promise a pleasant and peaceful route to enjoy a leisurely walk.
The magnificent paths create a beautiful place to unwind and form unique relationships with nature. So if you are looking for what to do in Bayfield, WI, you can visit the brownstone trail.
Address: 300 Manypenny Ave, Bayfield, WI 54814, United States
Planning a road trip around Wisconsin? You may like to check out the best places to visit in Minocqua (Wisconsin).
#6. Ravine Trail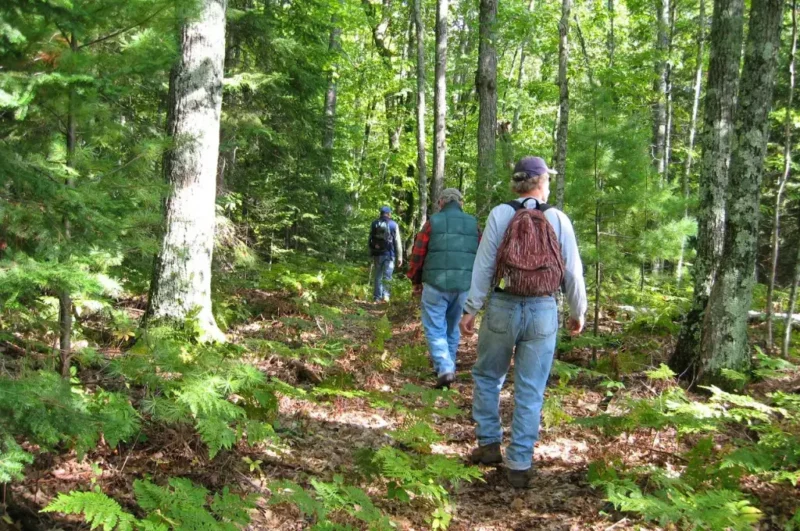 The Big Ravine Trail is one of the popular attractions in the lovely city of Bayfield, Wisconsin. It is a beautiful place to spend time in this city, especially for those who enjoy the outdoors and hiking. It is undoubtedly a place you don't want to miss out on during our visit to Bayfield.
The Ravine Trail guarantees tourists the best entertainment and enjoyable activities. The geocache is another pleasant thing to keep an eye out for while you're in this place.
The Big Ravine walk is stunning, and the area around it is peaceful. It would help to climb a significant hill to take in the many beautiful sights. You want to visit the course in autumn since it is so beautiful.
Address: Sweeny Ave, Bayfield, WI 54814, USA
#7. Pikes Bay Marina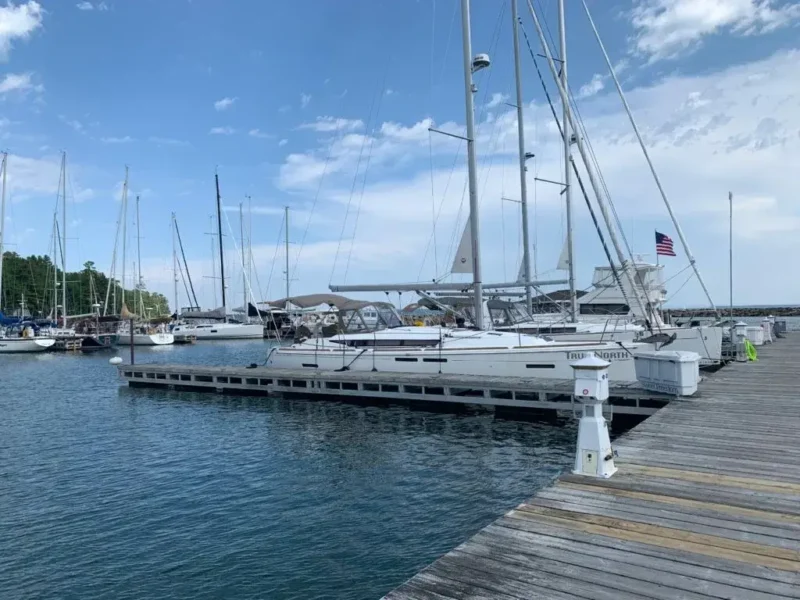 Visiting the Pikes Bay Marina is among the most remarkable things to do in Bayfield, Wisconsin. It is one of the most popular marinas on Lake Superior and is located on the shore of the biggest lake in the world.
Pikes Bay Marina is renowned as one of the best boat cruising sites in the nation and includes people who enjoy boat cruising on Lake Superior in addition to being a place to store your yacht.
This is a beautiful location to spend the weekend with friends, family, or coworkers. Treat yourself to a boat cruise and take in the area's breathtaking views.
Address: 84190 Pikes Bay Rd, Bayfield, WI 54814, USA
#8. Copper Crow Distillery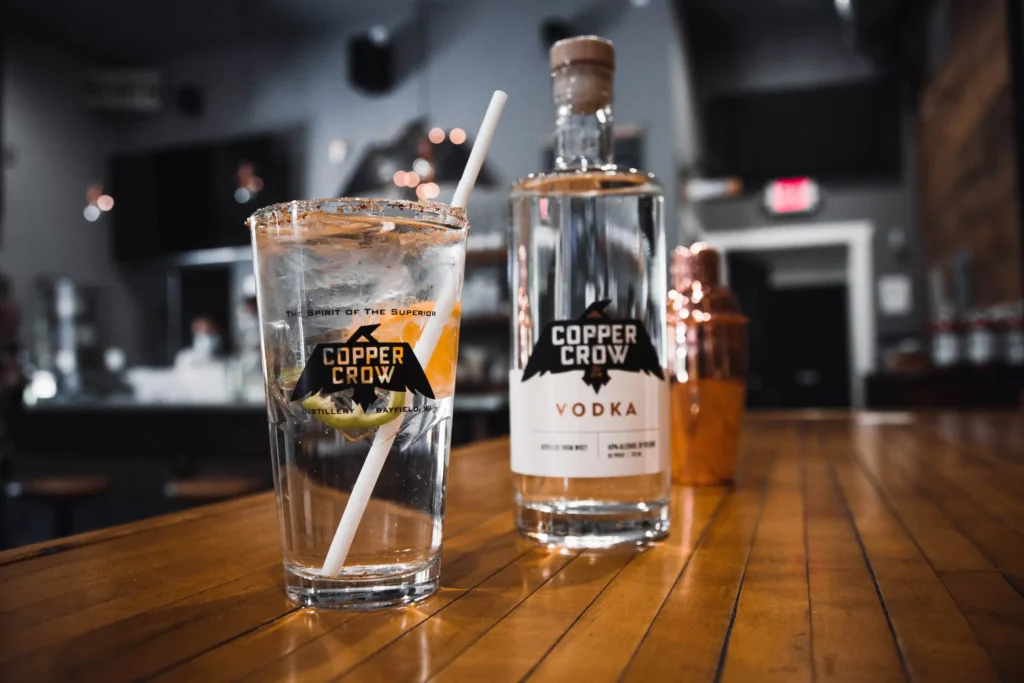 Another interesting sight to include on your list is the Copper Crow Distillery. The Copper Crow Distillery is the ideal location to have some beautiful drinks in Bayfield. You can get some of the best brews and a quick drink here.
This location also includes a picnic-style bench-side setting where you can relax and take in your refreshments.
The distillery offers the ideal backdrop for a relaxing day with drinks because it is tucked away in the woods. You will receive friendly and enjoyable customer service from the staff here.
Address: #37395, 54814 State Hwy 13, Bayfield, WI 54814, USA
#9. Hauser's Superior View Orchard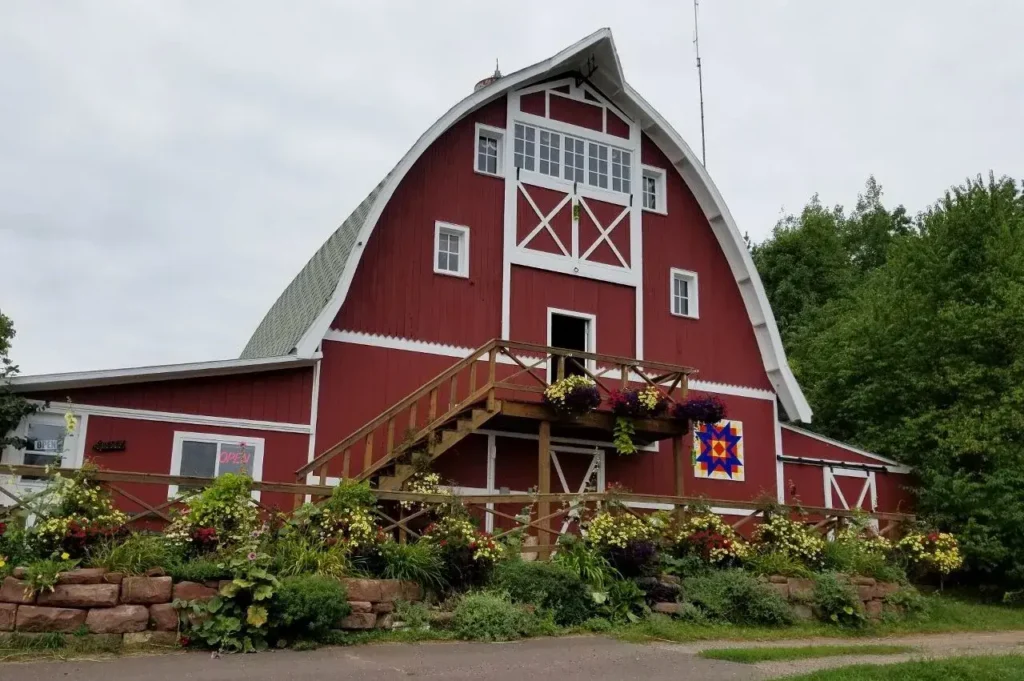 The Hauser's Superior View Orchard is a must-see if you have farms and orchards on your itinerary. It is among the top places for a day trip.
This orchard offers a lovely vista that you surely won't forget. You are going to enjoy exploring and cider tasting.
Please remember to take the "Apple Tour" when you go there; it sounds like a lot of fun. The staff here are welcoming and helpful. They assist you in a tasting before you make a purchase.
Address: 86565 Co Hwy J, Bayfield, WI 54814, United States
#10. Superior Charters and Yacht Sales
You should put Superior Charters and Yacht Sales on your list of must-see attractions to have an outstanding experience sailing around the stunning Apostle Islands Lakeshore.
Visitors can participate in the Captained Trips and enjoy sailing over Lake Superior's crystal-clear, swiftly flowing waters while also getting stunning views of the Islands. The US Coast Guard Licensed Captain also provides guests with plenty of opportunities to ride the boats.
Superior Charters and Yacht Sales make for the most enjoyable riding possible; you can unwind and hear the water rushing over the boat's body.
Address: 34475 Port Superior Rd #719, Bayfield, WI 54814, USA
Are you about to embark on an adventure to Texas for a wonderful vacation? Why not check out the best things to do in Rockwall (Texas), Round Rock (Texas), Beaumont (Texas), and Galveston (Texas).
#11. Whitecap Kayak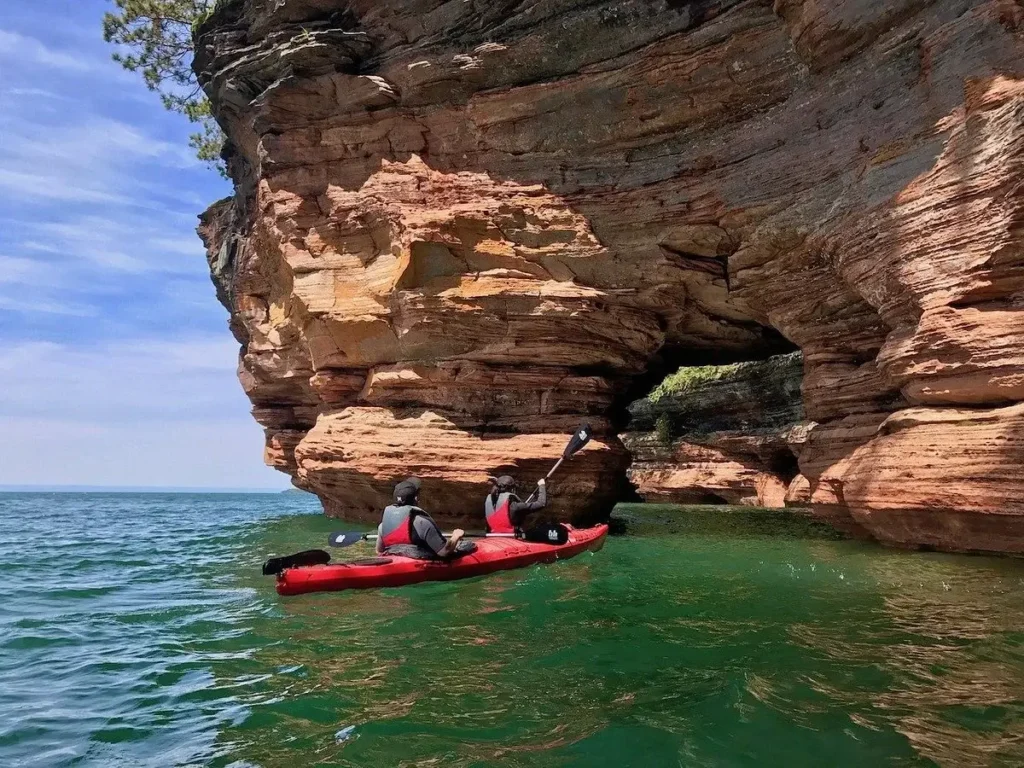 Whitecap Kayak is situated on the Apostle Islands National Lakeshore and Lake Superior. The Whitecap Kayak offers guided boat tours. Whitecap Kayak offers a variety of kayaking opportunities, from day outings to overnight boat adventures.
You should come here if you want to go kayaking with family and friends and have an unforgettable experience. You should also bring a camera to take exciting pictures to share on Instagram.
Whitecap Kayak provides tourists with ACA certification courses, weekend outdoor leadership programs, and Wilderness First Aid.
You must place your booking in advance. Visitors can pick the date that works best for them, and a tour will then be organized according to their preferred timetable.
Address: 31375 Wannebo Rd, Washburn, WI 54891, USA
#12. Blue Vista Farm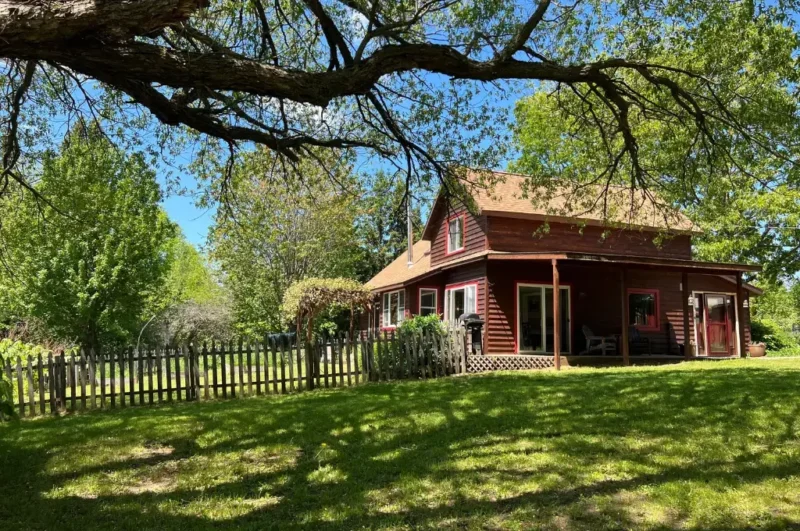 The Blue Vista Farm is one of the hidden gem attractions you should check out on your visit to Bayfield. The Blue Vista Farm has an apple tree, a flower garden, a barn, blueberries, raspberries, and other fruits.
Visitors can pick berries, buy honey, jam, and many other things, and feed the goats. Take in the scenery, and if you have a camera, bring it along so you can capture lovely pictures to share on social media about your visit.
Address: 34045 S Co Hwy J, Bayfield, WI 54814, USA
#13. All Sister Winery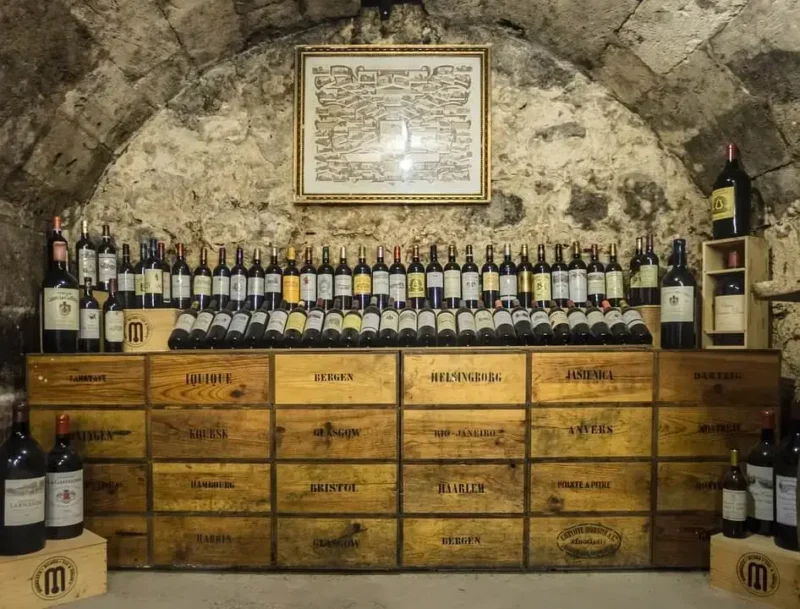 The All Sister Winery is a fun location if you enjoy fine alcohol and wine. It is a family-run winery originally known as the All Sisters Winery and now called Seven Ponds Winery.
The winery offers a large green area with 150 acres of land. The location includes a modern vineyard, apple orchards, and seven ponds.
Visitors can stop by their tasting room to learn more about wine production steps. For a token of $5, you can sample every wine produced there. Visitors to the winery can enjoy stunning views of Lake Superior and its surroundings.
Address: 87380 Betzold Rd, Bayfield, WI 54814, USA
#14. Stone's Throw Art Gallery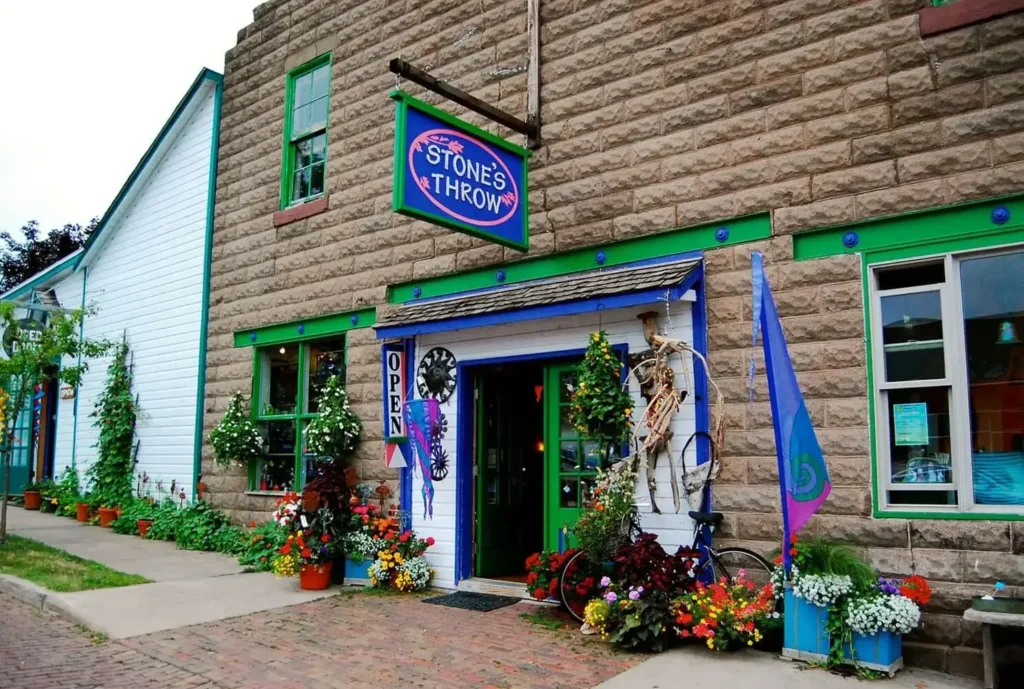 The Stone's Throw Art Gallery should be visited if you consider yourself an art enthusiast. Visitation is expected to take at most an hour. But the trip is sure to be a memorable one.
There is a lot to browse in this charming art gallery, which is popular with tourists. The in-house artists can create something adorable for you during the tour of this place. The art gallery store promises to evoke many pleasant memories and is much more than a typical souvenir store.
Also, if you need to buy gifts for many individuals, this store won't disappoint you with its lovely selection of sophisticated art goods for sale. Jewelry and several artworks are intriguing items you might buy as souvenirs.
The staff is very kind and accommodating, and they will go above and above to adapt goods to fit your budget.
Address: 40 S 2nd St, Bayfield, WI 54814, USA
#15. Seven Ponds Winery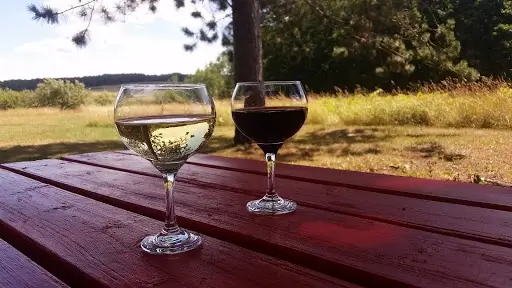 The Seven Ponds Winery is another must-see location for wine lovers. The wine-tasting events they host in the afternoons with live music are lovely. The ambiance of the outdoor seating area is just so fantastic.
A variety of wines are available for one to try and taste. If you enjoy fruity wines, you will surely get enough of them.
The staff members here are well-mannered, cordial, and supportive. It's also important to emphasize the cheese and crostini that were provided with the wine.
Address: 87380 Betzold Rd, Bayfield, WI 54814, United States
Looking for more thrills around California? You make like to check out the best places to visit in Riverside (California), Bakersfield (California), Fresno (California), and Fullerton (California).
#16. Eckel's Pottery and Fine Arts Gallery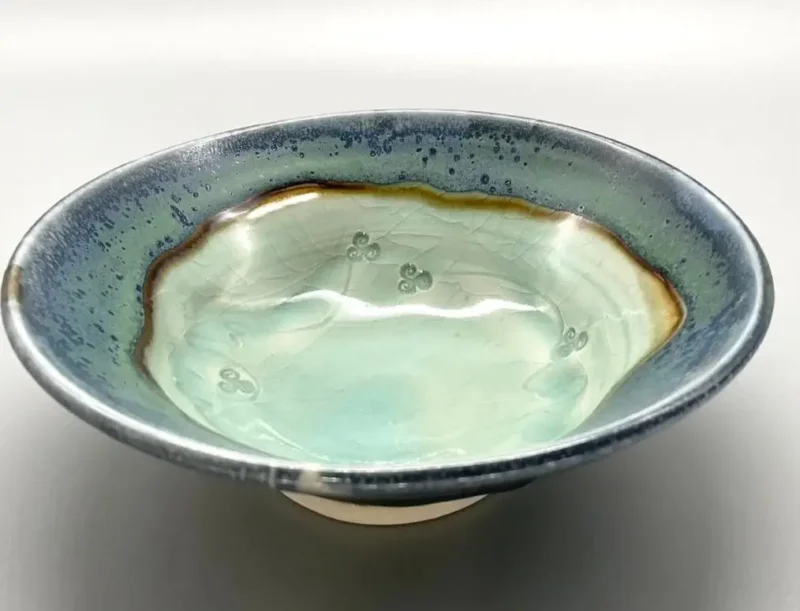 Check out Eckel's Pottery and Fine Arts Gallery if you love clay pottery and want something artistic. You will discover several clay and stoneware pots in all different sizes and shapes. These artworks can be used as practical elements as well as home adornment.
Regional and international artists create the merchandise in this store. You can purchase handmade jewelry, woodwork, garden decor, pottery, and other items. Visitors are welcome to sit and see the entire process of creating anything out of clay.
Address: 85205 State Hwy 13, Bayfield, WI 54814, USA
#17. Bayfield Apple Company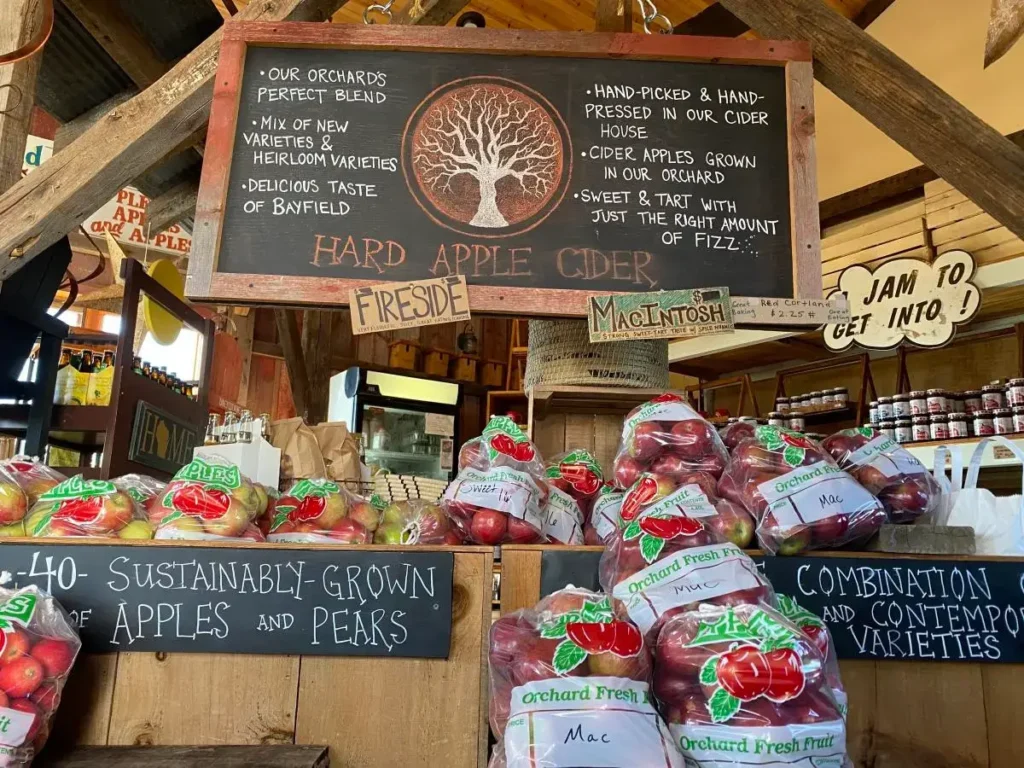 The Bayfield Apple Company is another intriguing location you should check out on your visit to Bayfield. You can find a variety of regional fruits here.
You can purchase various goods from Bayfield in a clutter-free setting, including jams, jellies, fresh fruits, and many other local favorites. You might also be able to find farm-fresh strawberries.
The staffs are very welcoming and accommodating. It will be worthwhile to stop by this Bayfield Apple Company.
Address: 87540 Co Hwy J, Bayfield, WI 54814, USA
#18. Apostle Highlands Golf course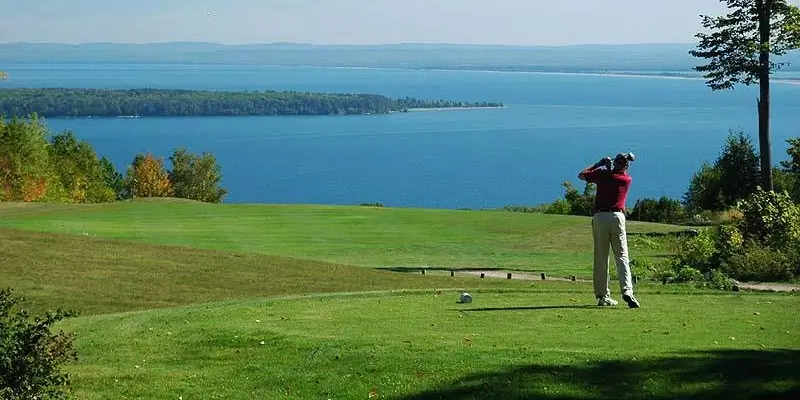 Visit the Apostle Highlands Golf course in Bayfield, Wisconsin, it is one of the best things to do in Bayfield if you enjoy playing golf, and it should be high on your list of best things to do in Bayfield.
Great Lakes and a large number of other people worked together to develop and build the golf course. It was first opened for play in 1991.
The Apostle Islands Lakeshore and Chequamegon Bay may be seen from the golf course, surrounded by beautiful woodland regions. The golf course is an 18-hole, par-72 system with a driving range for practice and lovely landscaping.
A magnificent patio and the club's deck are accessible from the clubhouse. You can get some drinks, beers, and non-alcoholic drinks around this golf course.
Address: 34745 Madeline Trail, Bayfield, WI 54814, USA
#19. Mt. Ashwabay Ski and Recreational Center
Visiting Mt. Ashwabay Ski and Recreational Center is among the greatest things to do in Bayfield, Wisconsin. This location offers guests several fantastic outdoor activities despite being a little mountain.
This attraction has 12 alpine routes covering 65 acres of land and more than 40 km of cross-country trails, and from the summit, tourists may get a beautiful view of Lake Superior and the Apostle Islands.
There are many things for everyone to partake in when you visit, including fat tire riding, hiking, skijoring, and snowshoeing. The routes you can find here when you visit our well-kept, cared-for, and offer lovely bike experience. The beautiful courses feature a stunning setting.
The golf courses are beautiful, with a scenic setting and a captivating outlook. Mt. Ashwabay Ski should be at the top of your list of places to visit in Bayfield because it is the perfect place to spend time in nature and appreciate it to the fullest with family and friends.
Address: 32525 Ski Hill Rd, Bayfield, WI 54814, USA
#20. Apostle Islands National Lakeshore Visitor Center
The Apostle Islands National Lakeshore Visitor Center is in the picturesque Old Bayfield County Courthouse. The structure itself is amazing due to its exquisite architectural design.
This building served as a courthouse before being renovated into a visitor center. They have a great crew that does a great job of ensuring you have a great time while you are here.
This is the best site to begin your journey before visiting the Islands and Caves. Visitors can learn about these people's rich history by watching a twenty-minute film. A souvenir to bring home should also be purchased.
Address: 415 Washington Ave, Bayfield, WI 54814, USA
Time to spare? Why not check out the best things to do in Dahlonega (Georgia), Jackson (Tennessee), Novi (Michigan), and Albrightsville (Pennsylvania).
What is Bayfield Wisconsin known for?
On the beaches of Lake Superior, the quaint village of Bayfield, Wisconsin, may be found. Bayfield is a popular vacation spot for history lovers and outdoor enthusiasts because of its breathtaking natural beauty and fascinating history.
The Apostle Islands, comprising 22 islands with breathtaking scenery and various outdoor activities, are one of the town's most well-known attractions.
Visitors to Bayfield can also tour the town's numerous historic structures, such as the Bayfield Maritime Museum and the Bayfield Heritage Center. Bayfield is a unique attraction thanks to its stunning environment and fascinating past.
Is Bayfield Wisconsin safe?
Visitors can feel secure traveling to Bayfield, Wisconsin. The community has a low crime rate, and local law enforcement does its best to assure the security of both locals and visitors.
However, like any other place, tourists should practice basic safety measures, including locking car doors and hiding valuables.
In addition, visitors who enjoy the outdoors should be alert to dangers like rough terrain and cliffs when admiring the area's natural beauty.
Visitors can have a safe and happy day in Bayfield using common sense and alertness, a stunning lakeside town.
Is Bayfield Wisconsin a good place to live?
The Wisconsin town of Bayfield is a beautiful location to live. With access to a wide range of outdoor activities, a thriving arts and culture scene, and a strong feeling of community, this lovely town offers a good quality of life.
The town is distinctive and charming due to its antique buildings and breathtaking natural beauty. Residents appreciate the relaxed pace of life and the close-knit community where everyone knows and help everyone else.
The economy in Bayfield is also robust, offering jobs in tourism, agriculture, and healthcare. Bayfield, Wisconsin, is a great living, working, and playing area.
Plan Your Vacation To Bayfield Wisconsin
With those travel tips in mind, you should start planning your trip to Bayfield, Wisconsin, as soon as possible.
You'll find yourself occupied for hours and hours every day, no matter what activities you choose from this list, because Bayfield, Wisconsin, is filled with opportunities and experiences. You might even consider extending your trip by one or two days!
Whatever you decide, your trip to Bayfield, Wisconsin, will be an experience you'll never forget!
Disclaimer: Vasttourist always strives for content accuracy. Since the time of publishing, travel-related information regarding pricing, schedules, and hours may have changed. Please see individual websites embedded in this post for the most current trip-planning information.

Unless otherwise stated, Vasttourist does not claim ownership of any images used on our blog site. The respectful owners of all visual content have copyright protection. We try to include links to the sources. If any images are your property and you do not want them to appear on our blog, don't hesitate to contact us; we will take them down immediately. We support properly crediting the original writer, artist, or photographer.