Cheap Flights to China from Johannesburg: Complete Guide
We strolled along the historic Great Wall of China, indulging in mouth-watering street food and soaking in the bustling energy of cities like Beijing and Shanghai.
Sounds impressive and fun to do when you get to China.
But, the thought of expensive flights may be holding you back from making those travel dreams a reality.
You don't have to worry, and there's a way out. And that's where Vast Tourist come in! To help you, we developed this comprehensive guide to share the secrets of finding cheap flights to China from Johannesburg.
From the best time to book flights to choosing the best airlines and booking strategies, we have got you covered.
We also provide insider tips on visa requirements, health and safety precautions, essential travel gear, and the top destinations to visit in China.
So, fasten your seatbelts and get ready for a budget-friendly journey to the land of the rising sun.
Let's dive in!
What's the Best Time to Fly to China?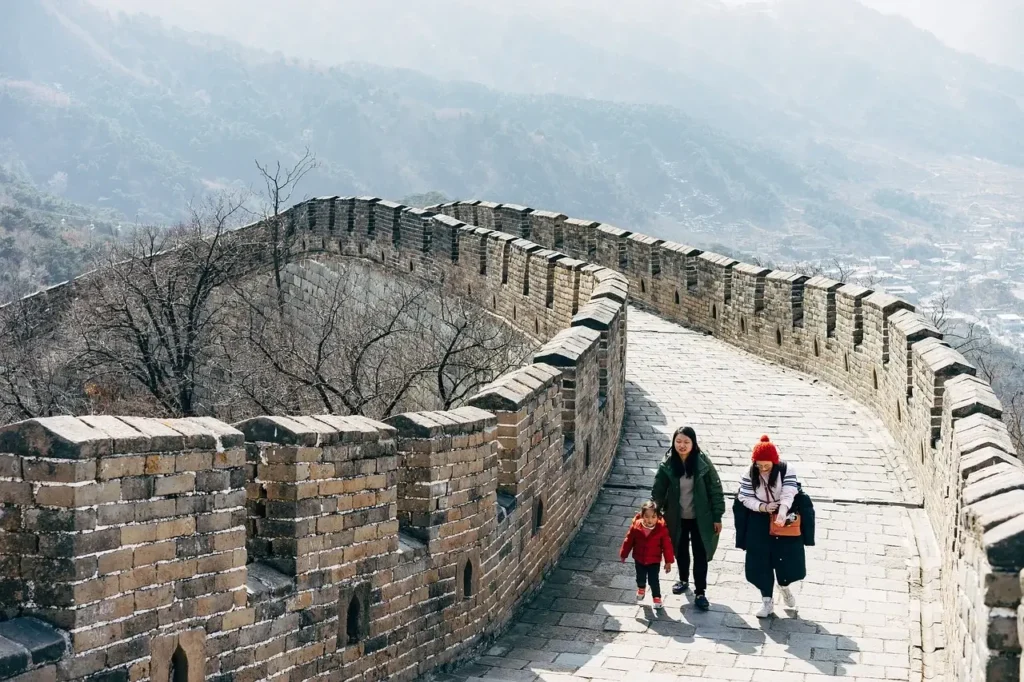 Many people have asked what's the best time to fly to China. And as you may know, China is a country with diverse geography and climates. And to answer the question, it depends on your preferred activities and destinations.
However, the best time to visit China is generally spring and autumn when the weather is mild and pleasant.
The peak travel season does start from May to October, so around the season, you should expect higher prices and larger crowds during this time.
But if you're looking for the cheapest flights from Johannesburg to China, the off-peak season from November to March is your best bet.
You can find great deals on flights and accommodations during this time, but remember that the weather may be colder, and some attractions may be closed.
To maximize your savings, consider booking your flights during the shoulder season (April to May and September to November).
Choosing the Best Airlines for Cheap Flights to China
Several airlines operate flights from Johannesburg to China, including major carriers such as Emirates, Qatar Airways, and Ethiopian Airlines.
To find the best deals and discounts, compare each airline's prices, services, and amenities using comparison websites like Kayak, Expedia, and others.
For example, Emirates offers direct flights from Johannesburg to Beijing and Shanghai, with a reputation for excellent service and a luxurious travel experience.
Qatar Airways also operates flights from Johannesburg to Beijing and Shanghai, with a focus on comfort and entertainment options onboard.
Ethiopian Airlines offers competitive prices and multiple stopovers in China, making it an excellent option for budget-conscious travelers.
Consider your budget, travel dates, and preferences when choosing the best airline for your trip to China.
Sign up for airline newsletters and follow them on social media to stay up-to-date on their latest deals and promotions.
You may want to check out:
Best Ways to Find Cheap Flights from Sacramento to Las Vegas
Cheap Flights from Guyana to New York
How to Find Cheap Flights from Memphis to Las Vegas
Booking Strategies for Cheap Flights to China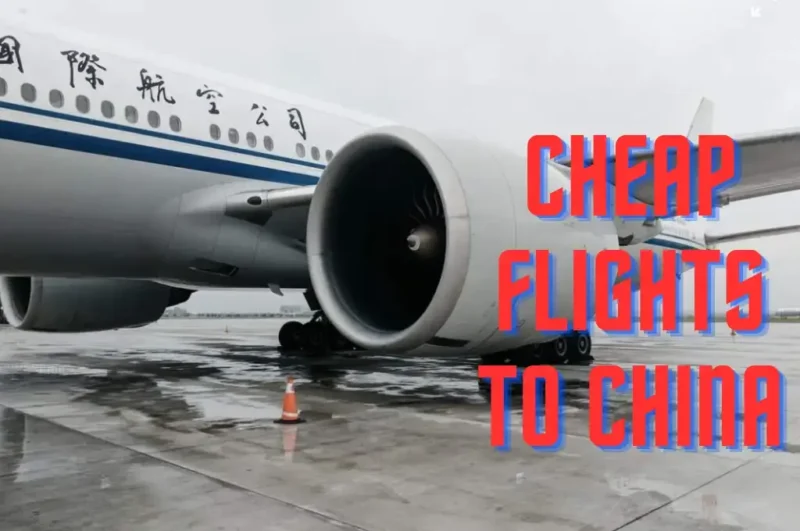 As we said above, booking your flights in advance is crucial for getting the best prices and availability.
But on a general note, the best time to book your flights is at least 2-3 months before your travel date, but you should watch for flash sales and last-minute deals.
Furthermore, consider alternative routes and stopovers to save money when booking your flights.
For example, booking a connecting flight with a layover in Hong Kong or Bangkok is often cheaper than a direct flight.
Just be sure to factor in the added travel time and visa requirements for the stopover country.
Lastly, watch out for hidden charges such as baggage, seat selection, and booking fees. Always read the fine print and compare the total cost of each flight option before booking.
Preparing for Your Trip to China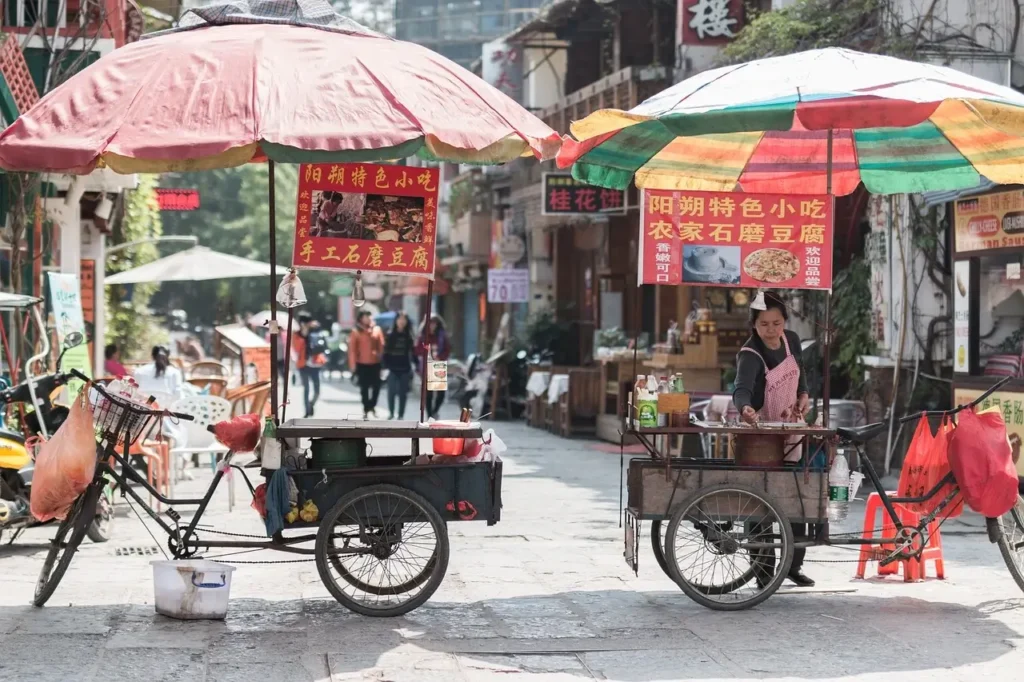 So, before you embark on your adventure to China, familiarize yourself with the visa requirements and regulations for South African citizens.
You'll need to apply for a Chinese visa at the Chinese embassy or consulate in Johannesburg, so plan and budget for the visa fees.
Additionally, taking health and safety precautions when traveling to China is essential. Check the latest travel advisories and recommended vaccinations before your trip.
You can also bring essential travel gear such as a universal power adapter, comfortable walking shoes, and a reusable water bottle (if you have any affiliate links or articles on these gears, link to them).
As for the top destinations to visit in China, some must-see attractions include the Great Wall of China, the Terracotta Army in Xi'an, the Forbidden City in Beijing, and the skyscrapers of Shanghai.
Lastly, it would help if you didn't forget to explore the local culture and cuisine, from the bustling markets and temples to the delicious street food and tea ceremonies.
There You Have It!
So, you have the cheapest way to get flights from Johannesburg to China. With these tips, you can take time and compare prices with the help of comparison websites and check for additional costs that might make your flight costlier.
Additionally, remember to travel during the shoulder season, as it's considered the season when flights are cheap. Lastly, do well to explore the town of China before coming back to Johannesburg.