20 Best & Fun Things to Do in Swindon UK (United Kingdom)
Are you searching for the best and most fun things to do in Swindon? Swindon is a growing town in the north of Wiltshire, halfway between the Cotswolds and the North Wessex Downs. It is in a rural area with rolling hills.
The Great Western Railway's development in the middle of the 19th century transformed Swindon from a modest, traditional market town into a major transportation center.
Swindon has something for everyone, whether you're looking for an exciting day trip, a weekend getaway, or a family-friendly excursion. There are so many things to do in Swindon that you might wish to extend your trip by one or two days!
Deciding which sights to see or attractions to visit in Swindon can be difficult. We've compiled a list of the best, brightest, and most beautiful things to do in Swindon to help you plan your next trip.
Expand your horizons and experience the best things to do in Swindon.
What Are the Best Things to do in Swindon, UK (United Kingdom)?
#1. STEAM Museum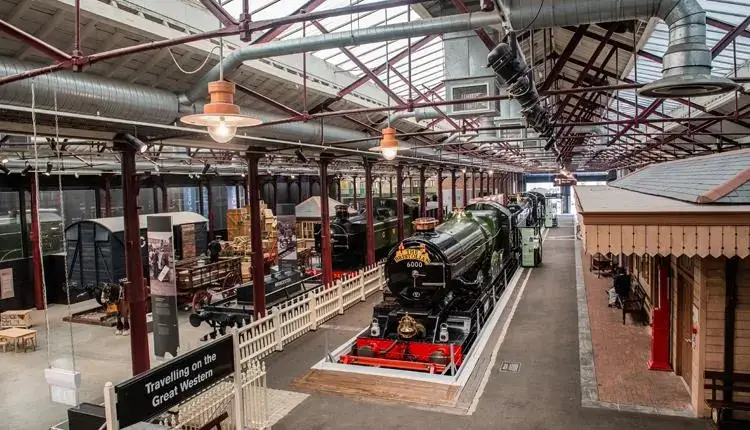 The STEAM Museum is one of the best places to visit in Swindon. The STEAM museum is located in the Great Western Railway's Swindon Works, one of the world's biggest railroad facilities at one point, and ran for more than 140 years until 1986.
You get to see a stunning collection of steam engines at the STEAM museum, including a replica of a GWR Star Class train from 1838 and a GWR 2301 Class from 1897, among others. There are also displays showing recreated offices, stores, foundries, machine shops, carriage works, etc.
The museum's staff includes former rail workers who provide exclusive insights into the exhibits. The STEAM Museum is an interesting place to visit for both kids and adults. You will surely spend more than your intended hours in this museum.
Don't miss the fun opportunity of driving a steam train with the vibrating footplate, the brake, and the levers.
Address: Fire Fly Ave, Swindon SN2 2TA, United Kingdom
2. Lydiard Park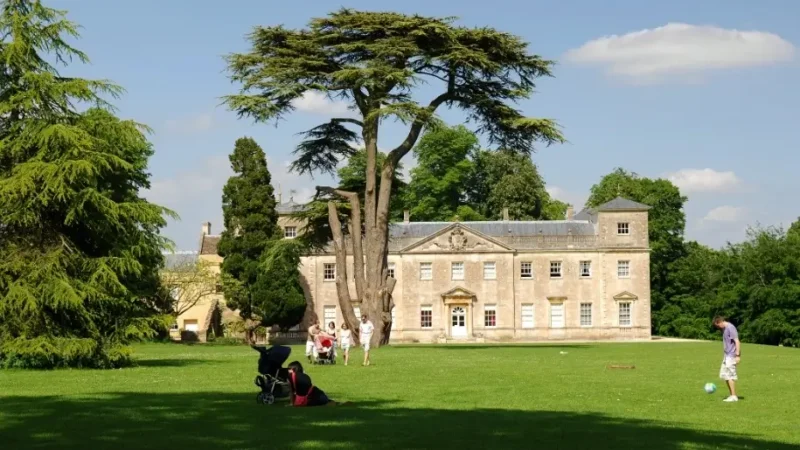 Lydiard Park is one of the most popular and wonderful attractions in Swindon. Lydiard Park is a Grade I-listed Palladian country estate located on 260 acres of parkland on the western outskirts of Swindon.
The park is a large park filled with a lot of entertaining attractions and amenities. The park is made up of lakes, woodland, pastures, and lawns, along with noteworthy Georgian estate artifacts like an ice house and a cafe in the forest.
The walled garden from the 1740s, now restored, is the most loved place in this park. The plants were planted with the same varieties of fruit trees and flowering plants as they were nearly 300 years ago.
During the summer, people can visit the house and look at the elaborate stuccowork, giltwood furniture, marble fireplaces, silk wallpaper, and family portraits in the main hall, dining room, morning room, drawing room, guest bedroom, and dressing room.
Address: Lydiard Tregoze, Swindon SN5 3PA, United Kingdom
#3. Swindon Museum and Art Gallery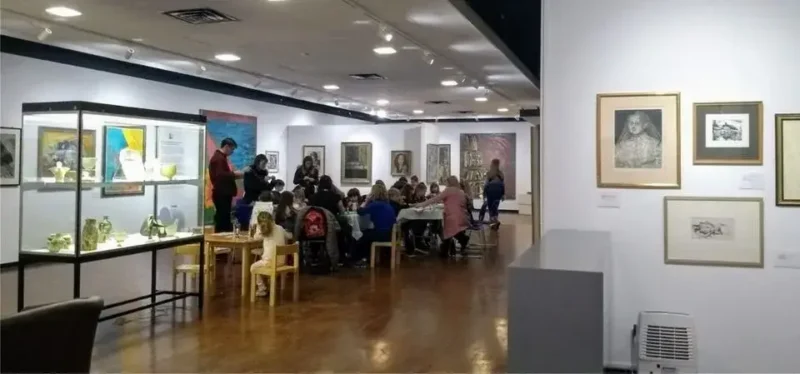 Since they are right next to each other in Swindon's Old Town, the Swindon Museum and Art Gallery are really just one place to visit.
The museum is in a historic Georgian townhouse. It has some interesting local items on display, such as Roman pottery and coins from a village called Wanborough.
A collection of Jurassic fossils and an Egyptian hand that has been mummified are also displayed in this museum.
The art gallery is in a modern building and is known for having works by famous 20th-century British artists like Graham Sutherland, L. S. Lowry, Henry Moore, and Lucian Freud.
Usually, there are four or five temporary exhibitions going on at the same time. In the summer of 2018, there was a Swindon interwar British art show, a show of modern ceramics, and a show of old pictures of transportation.
Address: Bath Rd, Swindon SN1 4BA, United Kingdom
#4. Museum of Computing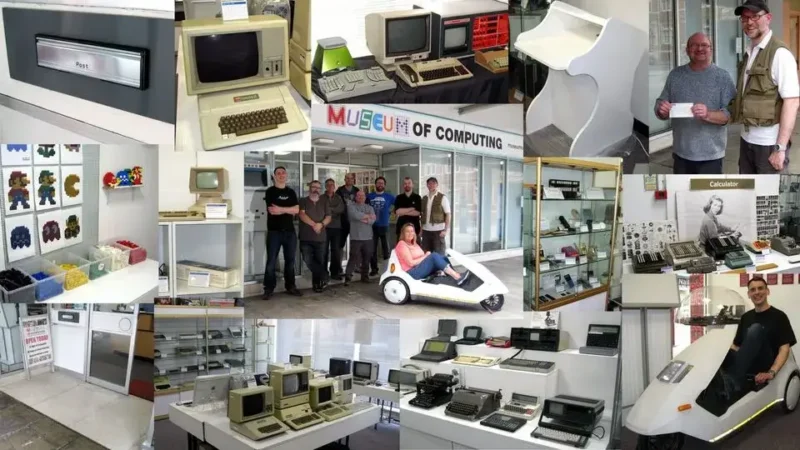 The Museum of Computing is a must-visit attraction on your trip to Swindon, especially for tech enthusiasts.
At the Museum of Computing in Swindon, you can see an overview of how computers have changed over the past 75 years.
The museum is in a former store on Regent Circus, near the Central Library. The old Apple Macs, desktop PCs, laptops, arcade games, and consoles were clearly collected with a lot of care.
A Science of Cambridge MK14 from 1977 and a Nintendo Powerglove from 1989 are two displays that stand out. Most of the exhibits at the Museum of Computing work and can be played with, so parents can show their kids how much fun Gameboys, Pong, and Space Invaders are.
Address: 6-7 theatre Square, Swindon SN1 1QN, United Kingdom
#5. Roves Farm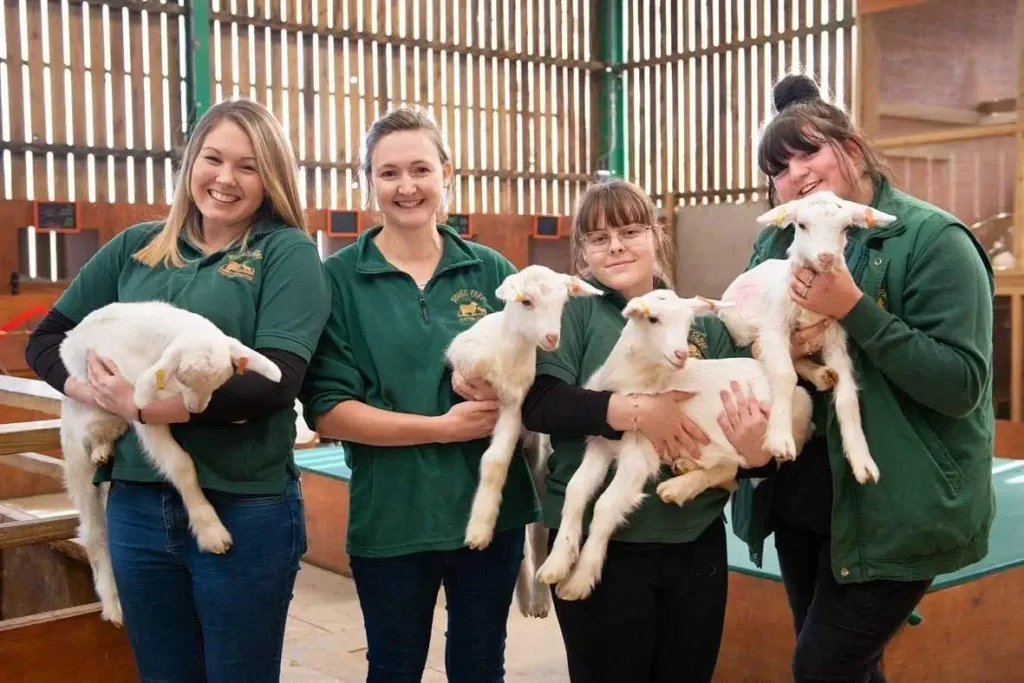 Roves Farm is a big agricultural attraction that teaches kids in a subtle way through its play areas and animal encounters. It is ideal for families with children up to the age of ten.
Children can participate in creative activities, go on themed tractor rides, pet tame domestic animals, visit larger animals like donkeys, lambs, cows, and alpacas in their paddocks, and watch animal races.
There is also an adventure playground, a bouncy castle, a heated play barn for rainy days, and sand pits. Kids can build their own dens in two acres of willow woodland or join a family walk while filling out activity sheets.
Address: Roves Farm & Visitor Centre, Sevenhampton, Swindon SN6 7QG, United Kingdom
Planning a road trip around United Kingdom? We have got you covered! Here are some of the best things to do in Watford (United Kingdom), Peterborough (England), nd Greenwood Indiana.
#6. Richard Jefferies Museum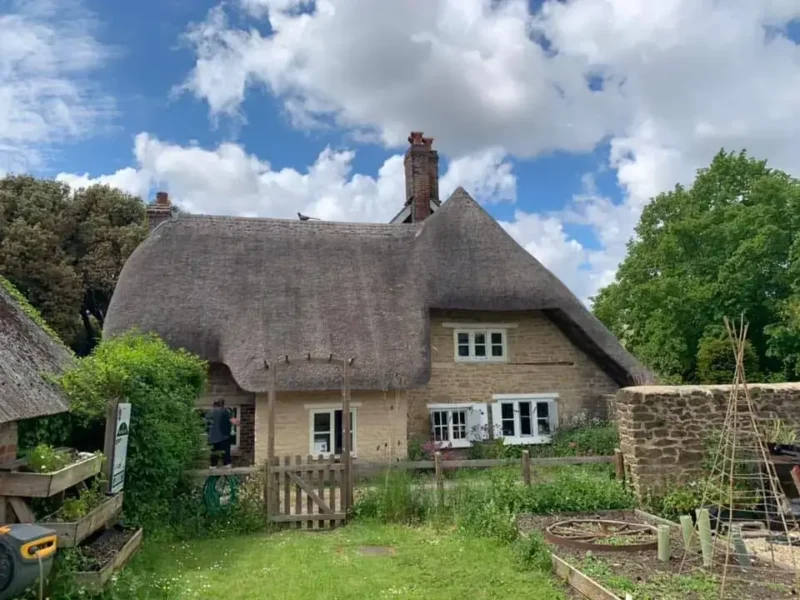 It's impossible not to fall in love with the Wiltshire countryside museum. Richard Jefferies, a Victorian author, was one to express his love for this beautiful, picturesque outlook. He was born in Coate in 1848, and today both his childhood home and birthplace are museums.
The galleries in this old-fashioned farmhouse from the 19th century explore Jefferies' affinity with agriculture and the environment and how it was captured in well-known pieces like The Life of the Fields and Bevis.
The exhibits also look at how Jefferies influenced other writers, like David Attenborough and Edward Thomas, who were also from the West Country. Jefferies was also a pioneering ecologist. There are relics of the family, as well as a store selling all of Jefferies' creations.
Address: Marlborough Rd, Swindon SN3 6AA, United Kingdom
#7. ATBShop
If anyone in your group enjoys skateboarding, there is a complete indoor skatepark in a warehouse in Swindon. It has a cleverly designed collection of ramps, leaps, and ground obstacles.
ATBShop offers several sessions, including a Kids' Club where only children are allowed to use the facilities and mixed sessions where both adults and children are welcome. You can find the schedule on the website.
You can reserve the entire warehouse for yourself on Mondays, Wednesdays, Thursdays, and weekends.
You can rent everything you need from the shop if you don't have skating or safety equipment. This is also one of the best things to do in Swindon this weekend.
Address: 1, Hawksworth Trading Estate, Newcombe Drive, Hawksworth Trading Estate, Unit 1 Newcombe Dr, Swindon SN2 1DZ, United Kingdom.
#8. Stanton Park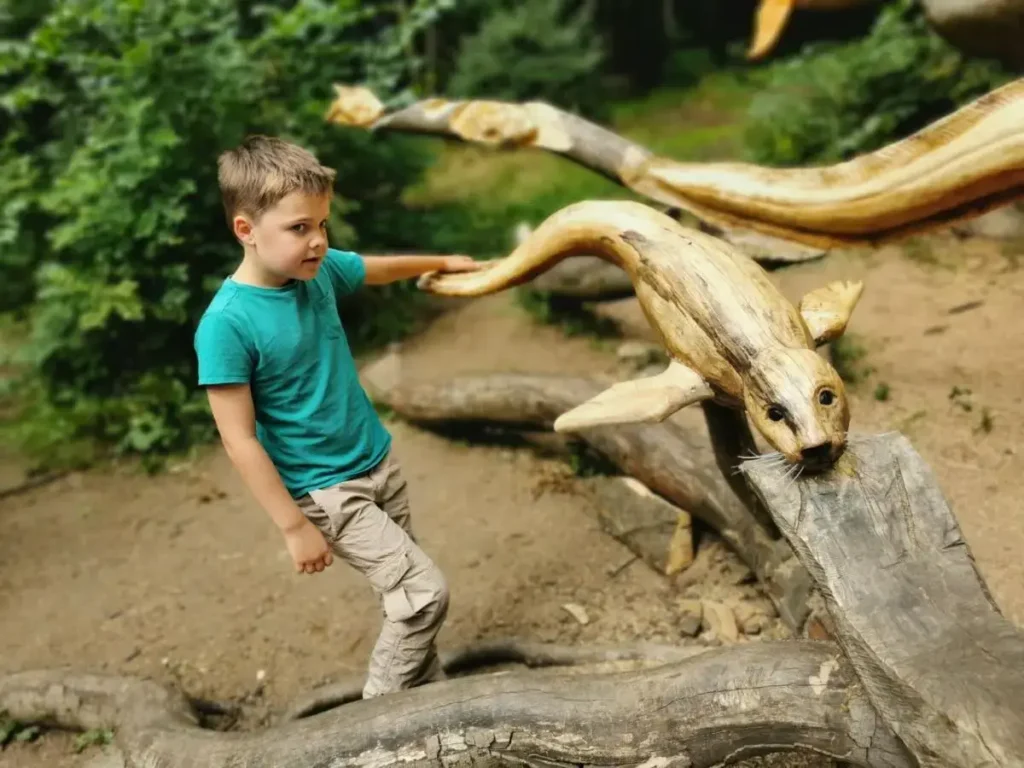 Your trip to Swindon won't be complete if you don't visit Stanton Park to have a beautiful time exploring this amazing woodland scenery.
Stanton Park is a 185-hectare country park located in the northern part of this city. Stanton Park is home to broad grazing, floral meadows, a sizable fish pond, and a lot of woods.
The Great Wood is a rare piece of ancient broadleaf woodland with oak and hazel trees that are at least 400 years old.
a variety of animals, including buzzards, roe deer, bats, and a unique variety of mushrooms, depending on their natural habitat.
Try to visit in the spring or early summer when the meadows are in flower and the sheep are giving birth to their lambs.
Address: The Avenue, Stanton Fitzwarren, Swindon SN6 7SF, United Kingdom
#9. Avebury Stone Circle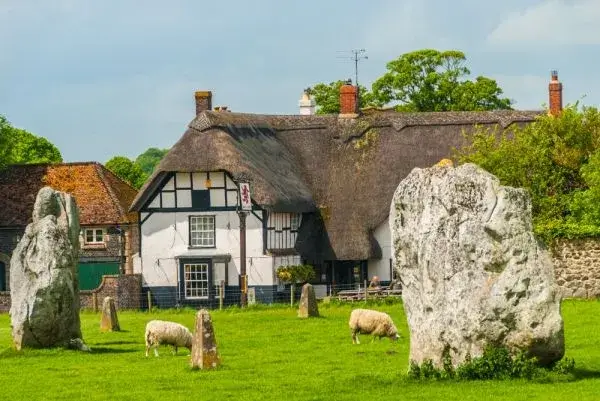 Avebury is one of the best-hidden gems in Swindon, which is only 10 miles south of Swindon.
The ancient structures at Avebury are still very valuable in today's age. The largest stone circle in Britain was built at Avebury 4,500 years ago, and the site had profound spiritual importance.
More than 500 standing stones used to be part of this; many of them are still standing, but some were broken up to construct buildings in the village.
The 600-year-old site has a center cove, an inner circle, an outer circle, a henge (circular earthwork), and other avenues.
At Avebury, you are allowed to climb the circular earthworks and stroll among the stones. Combine a trip to the monument centers with a stop at Avebury Manor, a beautiful 16th-century home with furniture and kitchenware that you can touch.
Address: Day House Ln, Coate, Swindon SN3 6AD, United Kingdom
#10. Coate Water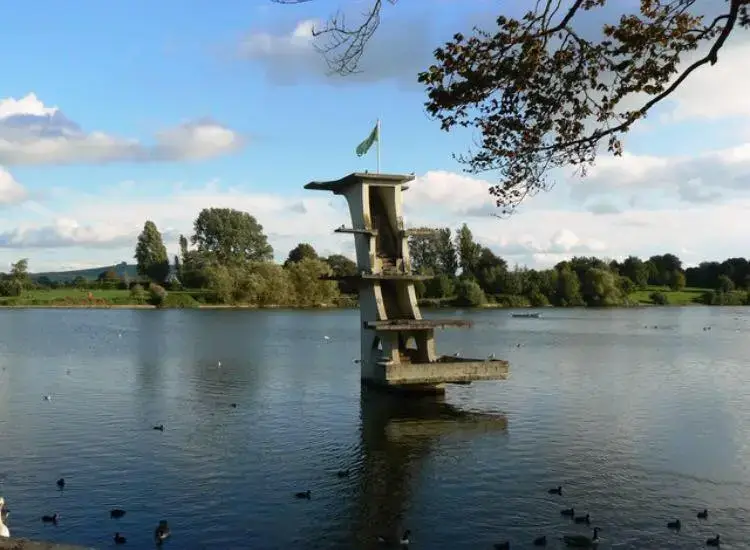 Coate Water is a tranquil place to visit in Swindon, especially for those who love to interact with nature. This large reservoir was constructed in 1822 after the River Cole was diverted in the Coate neighborhood of Swindon.
Since 1958, people haven't been able to swim in the reservoir, but a curved Art Deco diving platform from 1935 has survived and been put on a list.
There are bird hides to help you get a better view of the lake's resident breeding birds and seasonal migrants. The lake is also a nature reserve. The birch, ash, and oak trees in the woodland are mature, and you might observe deer and foxes in the floral meadows.
You shouldn't miss out on this place for some peaceful relaxation. If you are asked what to do in Swindon, you can explore Coate Water.
Address: Coate, Swindon SN3 6AA, United Kingdom
Are you about to embark on an adventure to South Carolina for a wonderful vacation? You can check out the best places to visit in Folly Beach (South Carolina), Florence (South Carolina), Spartanburg (South Carolina), and Anderson (South Carolina).
#11. Jungle Parc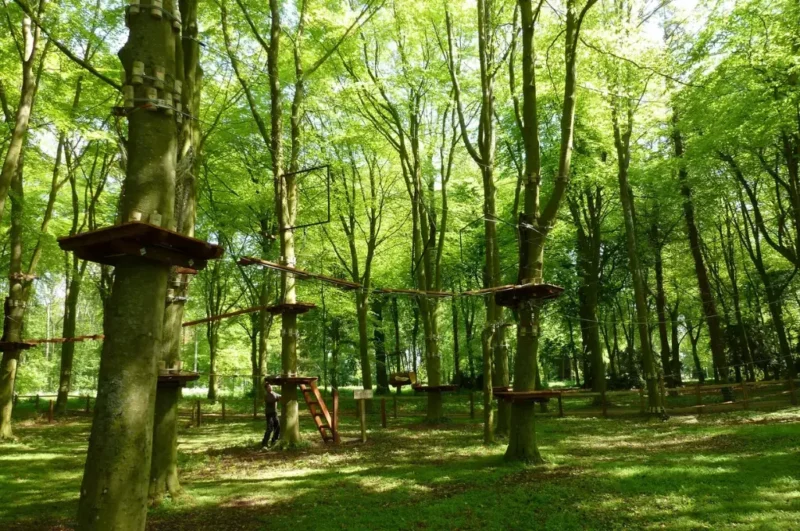 Visit Jungle Parc if you want to go on another adventure this time on your trip to Swindon. Jungle Parc is a great adventure course in the woods of the estate. It's a good choice for active families who want to visit Lydiard Park.
There are two main courses at Jungle Parc. The Adventurer Course on the forest floor, which is for children aged three and older, has more than 50 different activities. Children will be accompanied by experienced climbers the entire time.
The Xplorer Course is for older kids and adults. It is higher up in the forest canopy and has obstacles like rope bridges, climbing nets, Tarzan swings, hanging logs, and zip lines. Add this to your list of things to do in Swindon today!
Address: Lydiard Tregoze, Swindon SN5 3PA, United Kingdom
#12. Swindon Designer Outlet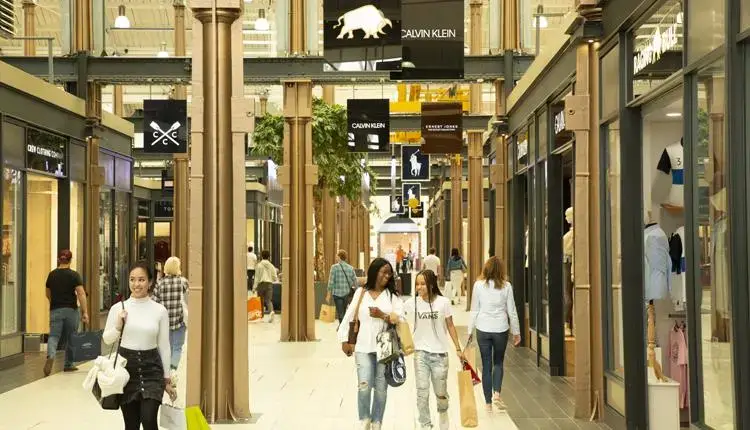 Swindon Designer Outlet is one of Europe's biggest covered designer shops. It is in the restored brick industrial buildings of Swindon's Great Western Railway Works, which is also where the STEAM museum is located.
There are more than 90 shops, including ones carrying well-known foreign labels like Guess, Tommy Hilfiger, Calvin Klein Jeans, Boss, Levi's, and Vans, as well as ones that are more recognizable to British consumers, such as Ted Baker, Next, and M&S.
It takes a lot of energy to shop for deals, but there are plenty of fast food, fast casual, and more formal places to choose from, like Carluccio's, Wagamama, and Subway.
A lot of people travel great distances to take advantage of up to 60% off retail prices at Swindon Designer Outlet.
Address: Kemble Dr, Swindon SN2 2DY, United Kingdom
#13. The Ridgeway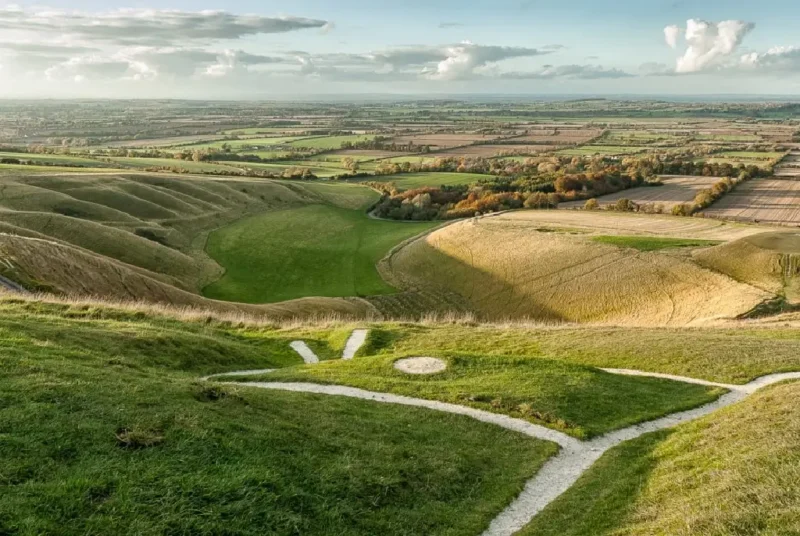 The Ridgeway is an historic route that crosses the North Wessex Downs and the Chiltern Mountains and has been overseen as a National Trail since 1972. It's a trackway used by troops, shepherds, and travelers since prehistory and has been hailed as the oldest road in Britain.
The Ridgeway travels close to Swindon's southern border before descending to Overton Hill, which is located close to Marlborough.
If you feel like walking a section, every hill has evidence of Bronze Age and Iron Age history. For instance, Liddington Castle, a late Bronze Age fort, is the highest point in the Borough of Swindon at 277 meters.
Barbury Castle, which dates back to the Iron Age and has two tiers of steep ramparts, sits nearby and is unmistakable at 2,500 years old.
Address: Moormead Rd, Wroughton, Swindon SN4 9DD, United Kingdom
#14. Swindon and Cricklade Railway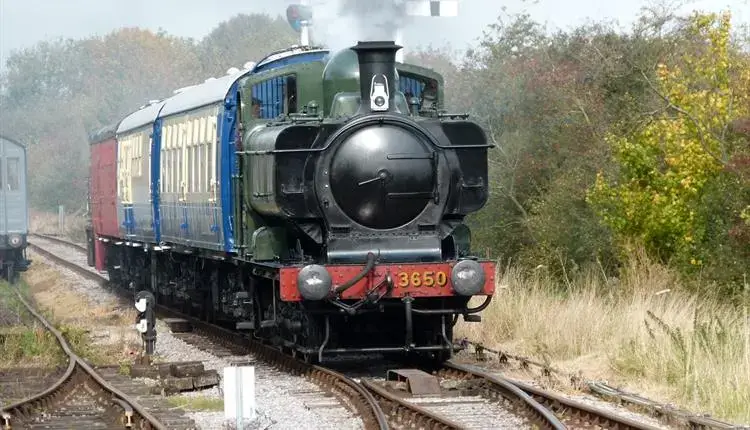 Beginning in the 1880s, the Midland and South Western Junction Railway served a wide swath of the West, from Cheltenham in Gloucestershire to Andover in Hampshire. The line stopped accepting passengers in 1961 and was completely shut down a few years later.
In 1978, a preservation society was established, and a brief section of the line between Blunsdon Station and Hayes Knoll was made operational. In 2014, this was ultimately extended to Taw Valley Halt on the northern outskirts of Swindon. Given that the line is run by volunteers, it is an incredible accomplishment.
This line often runs on weekends and has regular murder mystery nights, kid-friendly treasure hunts, a steam cider and sausage event in the summer, and "Santa Specials" at Christmas. It is equipped with both steam and diesel locomotives.
Address: Blunsdon Station, Tadpole Ln, Blundson, Swindon SN25 2DA, United Kingdom
Looking for more thrills around Michigan? Here are some of the best things to do in Sugar Land (Texas), Galveston (Texas), Lake Jackson (Texas), and Waxahachie (Texas).
#15. Mouldon Country Park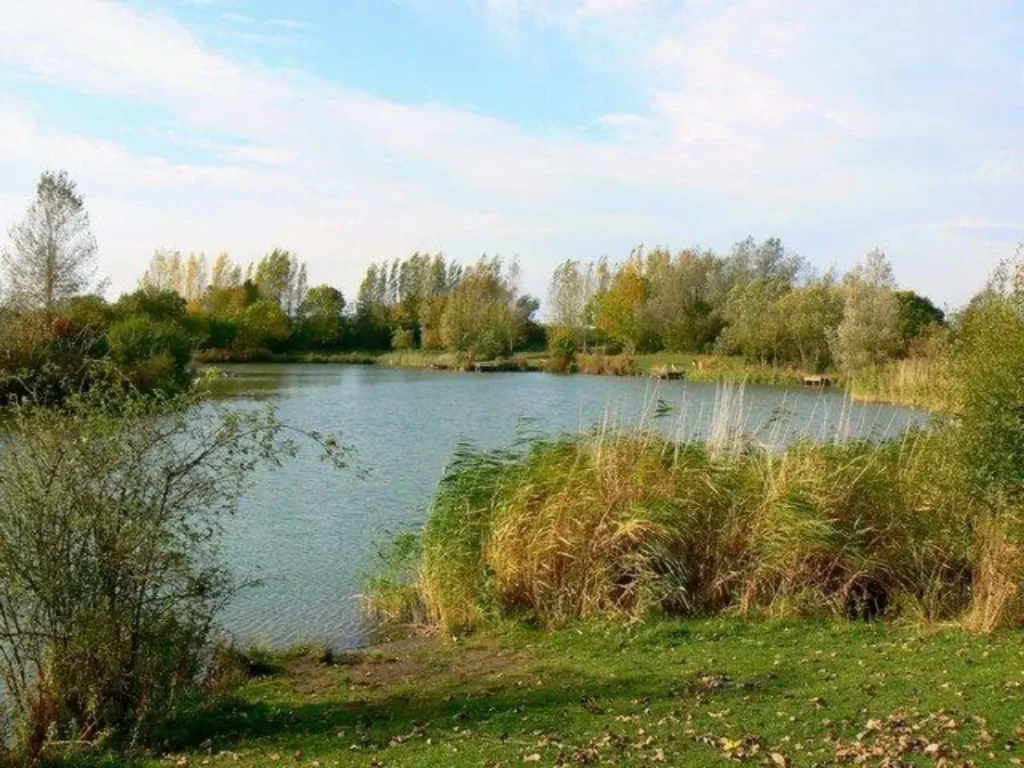 Mouldon Country Park is one amazing place you shouldn't miss out on on your visit to Swindon. Mouldon Country Park is located to the northwest of Swindon, where the town has more of a rural lifestyle.
You can stroll around the park, which takes its name from a 100-meter hill that towers over the River Ray, or along a section of the Old Swindon Canal that is currently being restored.
There is a lake tucked away in the undergrowth that fishermen adore for its abundance of tench, roach, perch, bream, carp, and gudgeon.
The Swindon and Cricklade Railway's southern terminus has also been suggested for Mouldon Hill, which is close to the line's present terminus at Taw Valley Halt.
Address: Swindon SN25 1WH, United Kingdom
#16. Lotmead Farm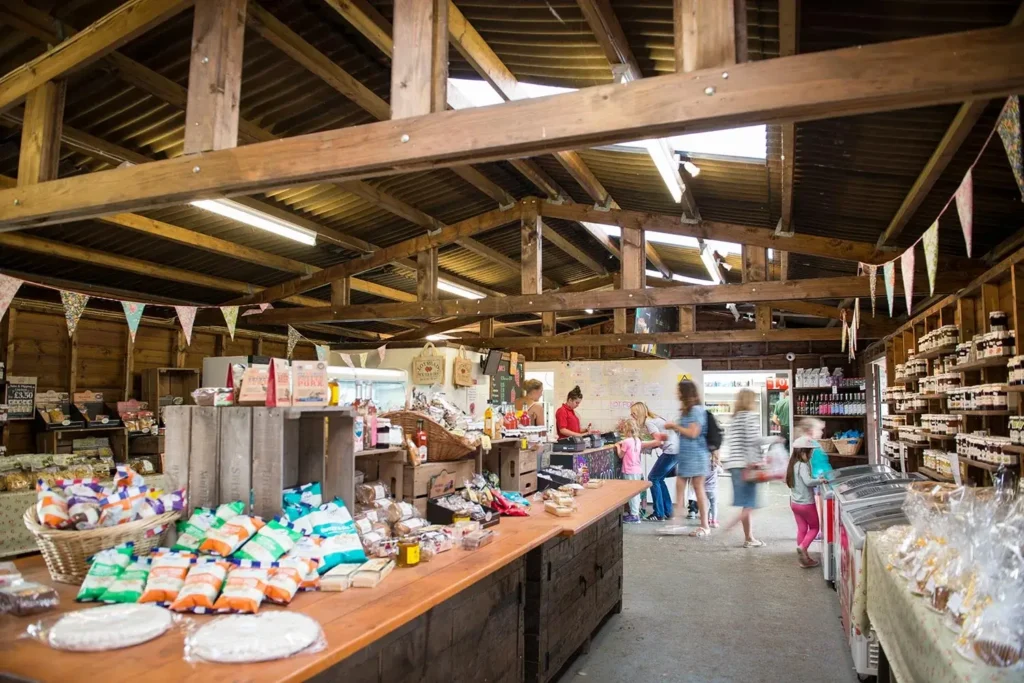 Lotmead Farm is a great place for children and families to visit in Swindon.
This fruit farm is great for fruit picking but even better for playing in the adventure play area, which includes an obstacle course, zip wire, maze, slides, swings, etc.
It is all outdoors and lovely to visit during sunny, warm weather. They also have several domestic animals that you can see, such as rabbits, goats, donkeys, ducks, ponies, pigs, cows, sheep, and others.
They have a coffee shop and farm shop outside of the play area where you can enjoy ice cream or whatever you fancy. The toilets are basic but functional. The staff was very friendly and eager to assist you.
Address: Stratton Rd, Wanborough, Swindon SN4 0SN, United Kingdom
#17. Wyvern Theatre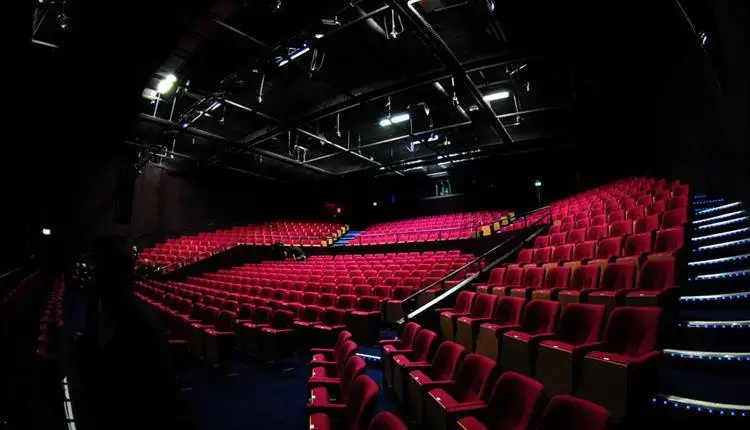 There are many different kinds of shows at the Wyvern Theatre, such as musical theater, comedies, dances, dramas, and concerts. The intimacy of the theater enhances the feeling of being really involved in the performances.
There is also a Spotlight Restaurant, where we'd booked a pre-show meal, and an organized car parking lot close to this theater.
Make sure you attend this wonderful performance while you are in this city.
Address: Theatre Square, Swindon SN1 1QN, United Kingdom
#18. Helen Browning's Royal Oak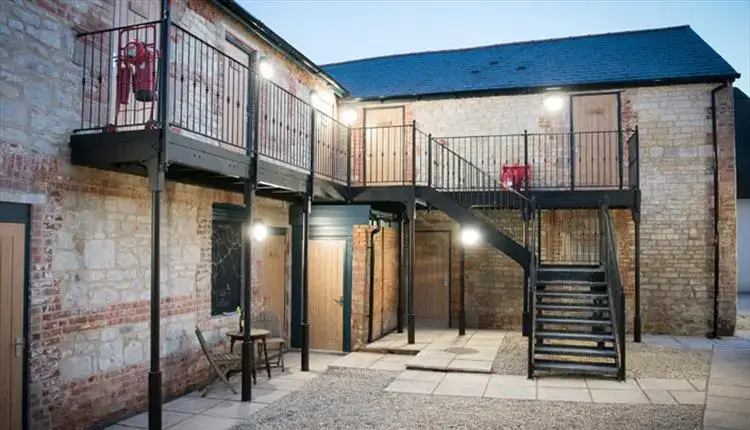 The menu at Helen Browning's Royal Oak is always evolving in accordance with the seasons and offers ample portions of organic cuisine from their farms.
This restaurant prepares its organic milk from Berkeley Farm and combines it with organic meats from Eastbrook Farm, including organic beef, lamb, and hog.
There are always four of Arkell's excellent real ales, as well as soft drinks and cordials from Belvoir, Big Tom, and Frobishers; organic wines from Vintage Roots; their magnificent Fleury champagne; and a fantastic selection of gins and whiskies, at least a dozen to choose from.
When it's nice and sunny, check out their lovely garden, and in the winter, a cozy log fire.Family and friends have gathered here for meals and drinks for over ten years.
Address: Cues Ln, Bishopstone, Swindon SN6 8PP, United Kingdom
#19. Cricklade North Meadow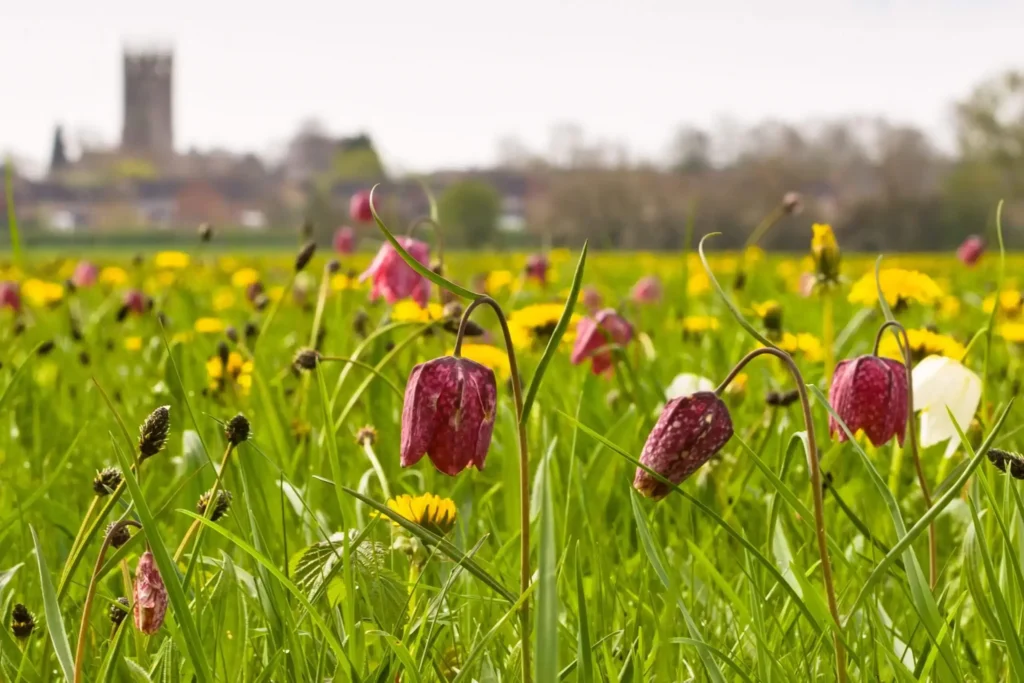 Cricklade North Meadow is an old hay meadow in Swindon. Cricklade North Meadow has been designated a Site of Special Scientific Interest and a National Nature Reserve.
The flower is most well-known for its snake's fritillaries, which emerge in late spring and cover the field in vibrant hues.
Natural England, the current owner of the meadow, offers guided tours of it on the weekends while the fritillaries are in bloom.
Address: Latton Cl, Swindon SN6 6JL, United Kingdom
#20. St. Michael's Church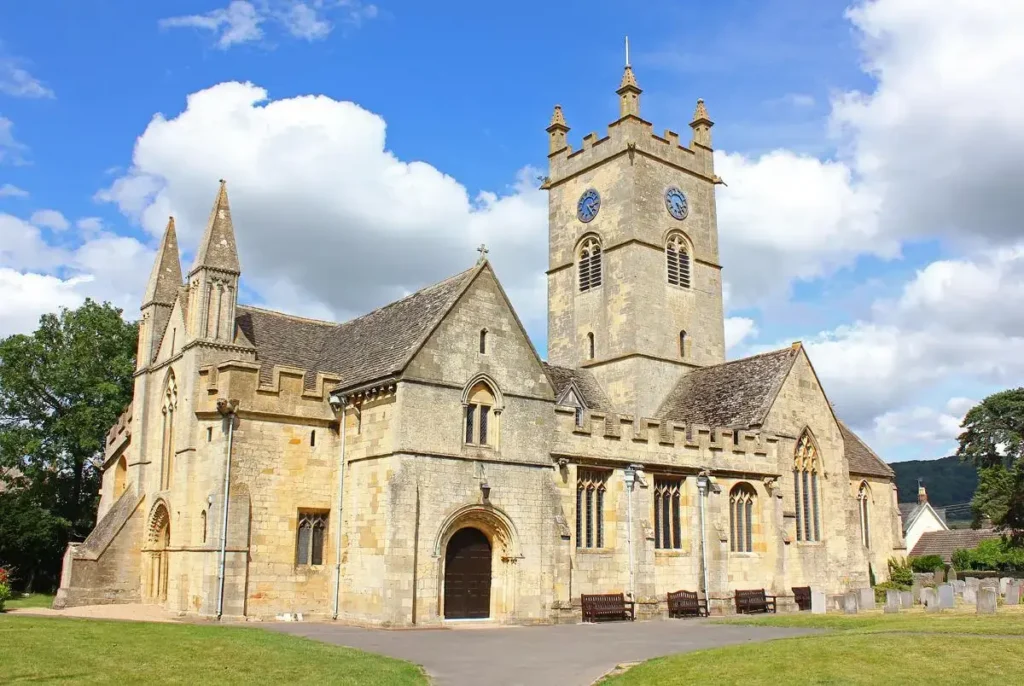 St. Michael's Church is a Grade II-listed building located in the community of Lyneham and is surrounded by a sizable, well-kept churchyard. The church had close ties to the former RAF station at Lyneham, and for almost 40 years the RAF chaplain also served as the parish priest.
There are several protected trees in the sizable churchyard of St. Michael's. The enormous Yew tree outside the church's main entrance, which is thought to be as old as the original church, is significant.
The Commonwealth War Burials Commission takes care of about forty military graves in a plot on the northern side of the churchyard. The LXX Bench, honoring the crew of Flight XV-193, which crashed in Scotland in 1993, is located next to the graves.
Address: Lechlade Rd, Highworth, Swindon SN6 7DA, United Kingdom
Time to spare? You may also like to check out the best places to visit in New Zealand (South Island), Idaho Falls (Idaho), Williams (Arizona), and Fun Things to Do in Riverside (California).
Is Swindon worth visiting?
Yes, it is worthwhile to travel to Swindon. This thriving town in the South West of England has a lot to offer tourists, such as a fascinating history, gorgeous scenery, and a wide range of cultural and entertainment options.
The Steam Museum of the Great Western Railway honors the city of Swindon's rich railroad heritage.
In addition, there are many parks and other green areas in the town that are great for picnics, biking, and walking, like Lydiard Park and Coate Water Country Park.
Swindon also has a number of theaters, music venues, and galleries where local and international talent is showcased. As was already mentioned, Swindon is also home to a diverse food scene, with a number of excellent restaurants to check out.
Therefore, Swindon has something to offer everyone, regardless of whether they are history buffs, nature lovers, culture vultures, or foodies.
What is Swindon known for?
Swindon is well-known for a number of things, including its rich history in the railroad industry, the Magic Roundabout, and a wide variety of attractions.
Throughout the 19th century, Swindon was crucial to the growth of the UK's railway industry. Swindon served as the home base for the Great Western Railway, and the town's railway works built locomotives, carriages, and wagons for the rail system.
Today, Swindon's railroad heritage is honored by the Steam Museum of the Great Western Railway.
With traffic moving in both directions around the central island, The Magic Roundabout is a novel traffic system made up of five small roundabouts arranged in a circle.
The Magic Roundabout is a highly effective system that helps to control traffic flow in the town, despite the fact that it may initially seem confusing.
Swindon has a rich history in the railroad industry and has a distinctive traffic pattern in addition to a number of other attractions for tourists and locals.
Is Swindon a nice place to live?
Depending on your preferences and priorities, Swindon may be a pleasant place to live. The town provides a variety of services and facilities, including good schools, convenient transportation, and a wide selection of leisure and entertainment activities.
The town is surrounded by lovely countryside, making it a great place for people who like to be outside.
However, Swindon faces difficulties just like any other town or city. In some areas of the city, traffic congestion and high levels of air pollution can be problems. In addition, the town has recently faced some economic difficulties, including job losses in some industries.
Despite this, a large number of people choose to reside in Swindon and enjoy the high standard of living there. It is crucial to conduct research, take into account your unique situation, and weigh your priorities before choosing a place to call home.
Make plans to visit Swindon.
With those travel tips in mind, you should start planning your trip to Swindon as soon as possible.
There are plenty of fun things to do to satisfy all interests. You can enjoy the natural beauty of Swindon while also relaxing indoors.
You'll find yourself engaged for hours and hours every day no matter what activities you choose from this list because Swindon is filled with opportunities and experiences.
Disclaimer: Vasttourist always strives for content accuracy. Since the time of publishing, travel-related information regarding pricing, schedules, and hours may have changed. Please see individual websites embedded in this post for the most current trip-planning information.

Unless otherwise stated, Vasttourist does not claim ownership of any images used on our blog site. The respectful owners of all visual content have copyright protection. We try to include links to the sources. If any images are your property and you do not want them to appear on our blog, don't hesitate to contact us; we will take them down immediately. We support properly crediting the original writer, artist, or photographer.