5 Senior Friendly Resorts You MUST Visit When You Retire
Are you searching for the best senior friendly resorts? You should know that retirement is a time of relaxation, exploration, and maybe a little adventure. It's the reward for decades of work—the experience of a lifetime! So why should you spend any of it in a cramped motel room?
As we get older, our needs change, but our love of travel endures. We still long to see the world, but backpacking across the country and sleeping on couches isn't going to cut it anymore.
You need a destination that accommodates you, with all the comforts you want, and the accessibility you need. We've compiled a list of the most senior-friendly resorts out there, covering everything from outdoor escapes to urban adventures.
5. Hyatt Regency Grand Cypress – Orlando, FL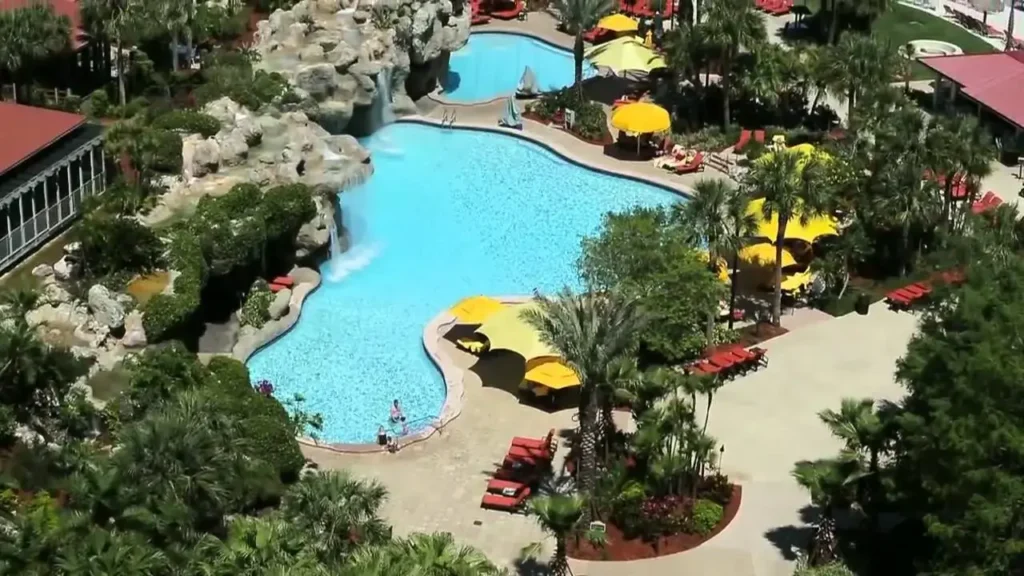 The family vacation to Orlando is a grand tradition: matching T-shirts, mouse ear headbands, and excited children. Still, spending all day in the hot Florida sun waiting in line to see someone dressed up like a princess is not the most relaxing vacation.
Fortunately, an abundance of attractions means an equal abundance of resorts, including ones aimed at the older set. 
The Hyatt Regency Grand Cypress is one such oasis in a sea of family attractions: a luxurious spa resort located within a hare's breadth of Walt Disney World.
The grandkids will enjoy easy access to the parks while you get pampered in a spa designed to look like Marilyn Monroe's home, catch some sun by the 800,000-gallon pool, or tee off at a Jack Nicklaus designed golf course.
The accessibility features are top-notch as well, including accessible rooms with mobility features like grab bars and widened doors for wheelchairs.
You may like to check out 7 Great Vacation Spots for Seniors in the U.S.
4. Sandals Royal Caribbean – Montego Bay, Jamaica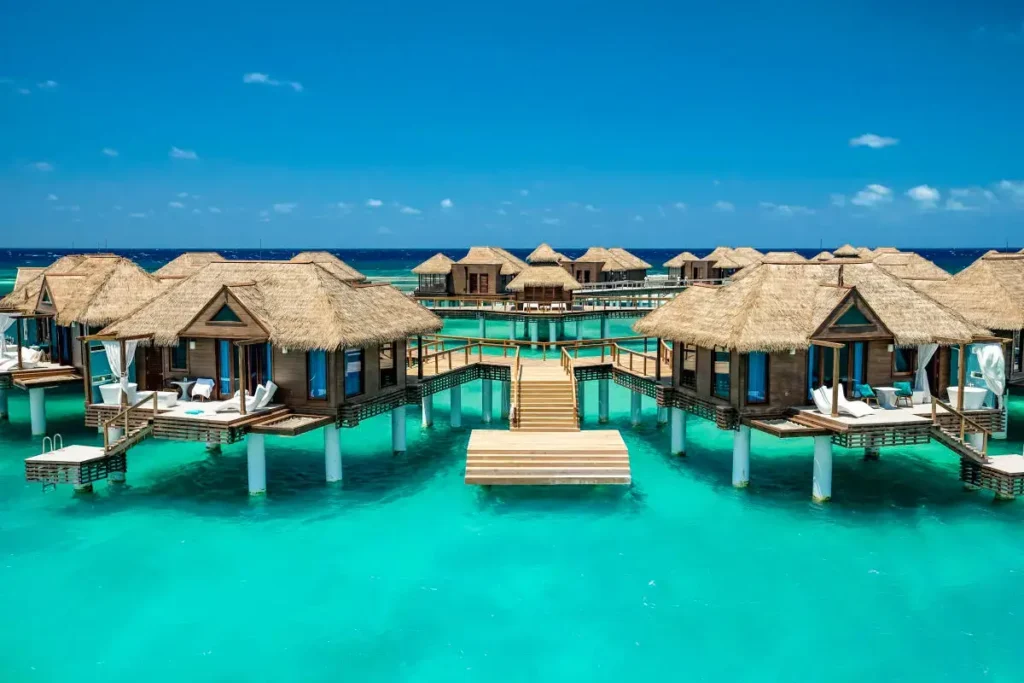 Enough with the kid-friendly stuff: if you want a luxury tropical vacation without having to worry about the rugrats, Sandals Royal Caribbean offers an all-inclusive, adults-only getaway in the sparkling blue waters of Jamaica.
It offers unlimited gourmet dining, private beaches, and even butler service. You'll be living out your White Lotus fantasies without any of the drama. 
Of course, the real draw is just how accessible the resort is for seniors: in addition to being wheelchair accessible, the resort offers amenities such as roll-in showers, elevated toilet seats, and a wheelchair designed for beach use.
In case of an emergency, you can also get treated at the on-site medical facility. Having a plan for medical emergencies while traveling is essential, so any resort with on-site facilities is a big plus.
3. Little Valley Mountain Resort – Sevierville, TN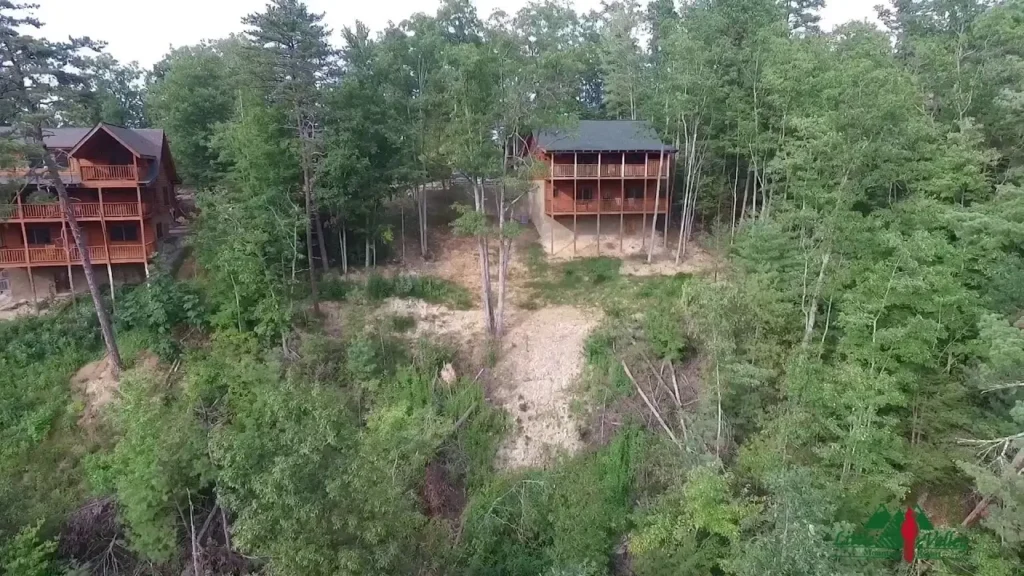 If you're more of a mountain and cabin person, finding a resort designed to be accessible can be a real challenge. Many cabins aren't designed with wheelchairs and limited mobility in mind, and navigating hilly terrain can be a recipe for disaster.
Little Valley Mountain Resort, located just outside Pigeon Forge, TN, is notable for its commitment to accessibility.
The resort features 11 wheelchair-accessible cabins with open floor plans, all within the heart of the Smoky Mountains. Other accessible amenities include grocery delivery, a wheelchair-accessible fishing pond, and plenty of southern charm. 
2. The Venetian – Las Vegas, NV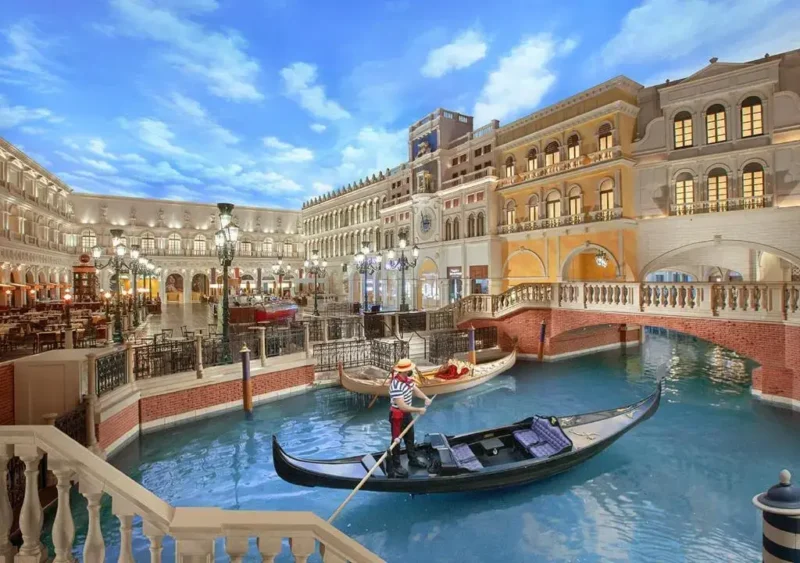 There's no place in the world like Las Vegas; this oasis of bright lights and spectacle offers plenty of reasons to want to visit. However, few hotels on the strip go so far above and beyond for seniors than The Venetian, home of The Palazzo.
This Vegas stalwart has been making headlines thanks to its newest attraction: the Sphere, a 360ft LED-covered concert venue that looks like a portal to another dimension.
This is just one of the resort's many amenities, including a luxury spa, multiple bars and restaurants, live entertainment, and the obligatory Vegas casino. 
What you might not know is how much the resort is dedicated to accessibility. Their ADA suites include features like lowered sinks, grab bars, roll-in showers, and wheelchair-accessible floor plans for maximum mobility.
For guests who are hard of hearing, rooms are equipped with emergency strobe lights, and you can have TTY machines and a Silent Servant Welcome Kit installed upon request.
You don't want to miss out on Senior-Friendly Bucket-List Destinations.
1. Hotel Le 123 Elysees – Paris, France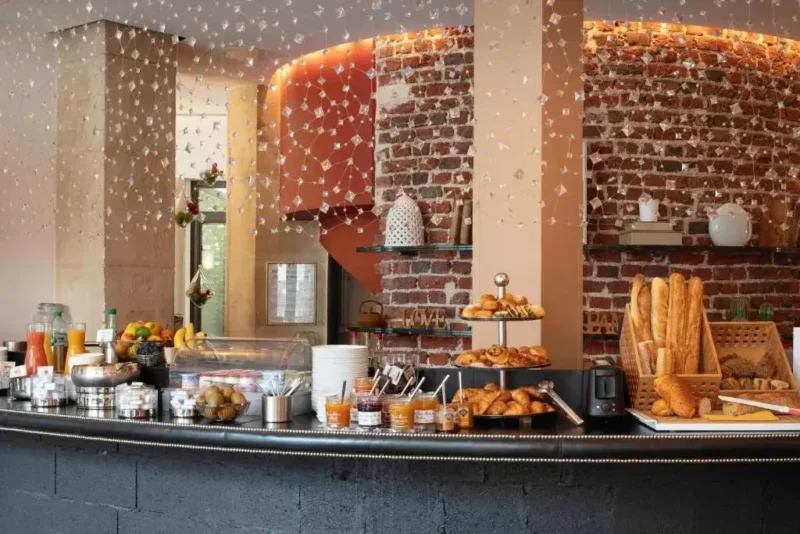 Paris, the City of Lights. Of all the cities in Europe, few have the same allure as Paris. Hotel Le 123 Elysees, located just a few blocks from the Champs-Élysées, offers senior-friendly accommodations and European luxury in a distinctly Parisian package.
While not a full destination on its own like some of the other resorts on this list, its location in the very heart of Paris more than makes up for the lack of an on-site luxury spa. 
In addition to being located in one of the most walkable major cities in the world, Hotel Le 123 Elysees also includes wheelchair-accessible suites, which can be a rarity in some older European cities. Tea, coffee, snacks, and soft drinks are included with your stay, though you'll probably prefer dining at one of Paris's many cafes and restaurants.
If you do want a spa day, Le 123 Elysees is part of the Astotel line of hotels, allowing you free access to fitness centers and the open bar at affiliated hotels. 
Resources
How do I access Medicare while traveling?
5 Senior Friendly Resorts You MUST Visit When You Retire
Disclaimer: Vasttourist always strives for content accuracy. Since the time of publishing, travel-related information regarding pricing, schedules, and hours may have changed. Please see individual websites embedded in this post for the most current trip-planning information.

Unless otherwise stated, Vasttourist does not claim ownership of any images used on our blog site. The respectful owners of all visual content have copyright protection. We try to include links to the sources. If any images are your property and you do not want them to appear on our blog, don't hesitate to contact us; we will take them down immediately. We support properly crediting the original writer, artist, or photographer.