Key Attractions for a Memorable Trip When Discovering North Carolina
North Carolina is a state that beautifully combines natural wonders with bustling city life, historical landmarks, and coastal treasures.
In this article, we're about to embark on a journey through North Carolina's must-visit spots, highlighting activities and attractions that are essential for anyone looking to get the most out of their trip.
From the peaks of the Appalachian Mountains to the warm beaches of the Atlantic, here are 10 destinations and experiences to enrich your travels in this magnificent state.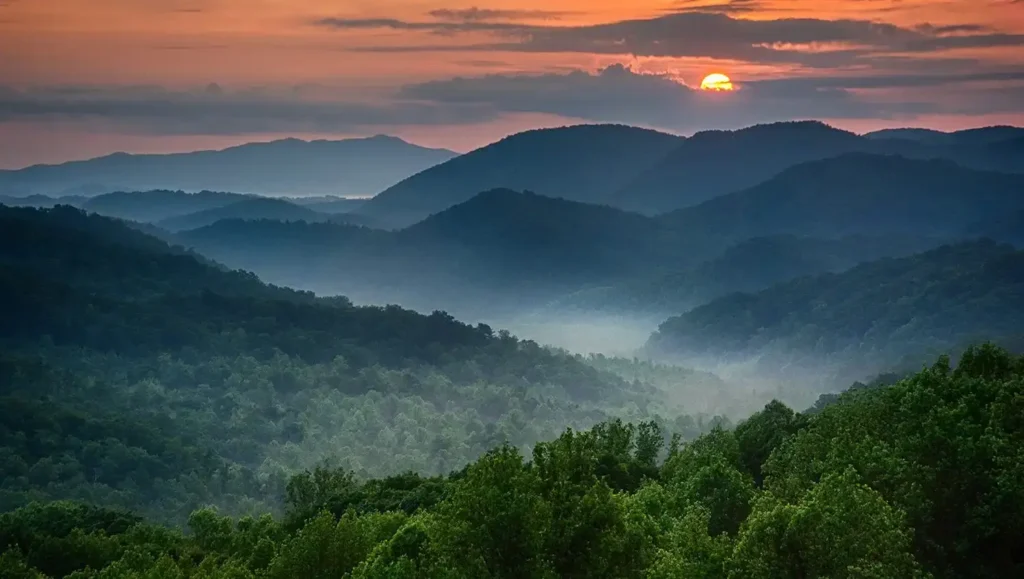 Biltmore Estate: Asheville's Historic Mansion
One of America's largest homes, the Biltmore Estate in Asheville, offers visitors a taste of the luxurious Gilded Age.
The 250-room mansion is a stunning example of Châteauesque architecture that George Washington Vanderbilt II built. Apart from touring the mansion, guests can explore the beautifully manicured gardens and savor fine wines at the estate's winery.
Great Smoky Mountains National Park: Nature's Playground at Its Finest
Covering the border between North Carolina and Tennessee, the Great Smoky Mountains National Park boasts diverse wildlife and mist-covered mountains.
The park offers a multitude of hiking trails, including the renowned Appalachian Trail. The ever-changing colors of the foliage make every visit unique and picturesque.
Outer Banks: Coastal Beauty and Historical Landmarks
Stretching over 200 miles, the Outer Banks are a string of barrier islands famous for their natural beauty and historic significance.
From visiting the Wright Brothers National Memorial in Kitty Hawk to horseback riding in Corolla, the islands offer a serene coastal experience. The many lighthouses, such as Cape Hatteras, add to the region's charm.
Chapel Hill is a Fusion of Sports, Scholarship and Southern Hospitality
Chapel Hill, renowned as the home of the esteemed University of North Carolina, is a town where academia meets Southern tradition in a delightful blend.
The UNC campus, with its historic buildings and lush green spaces, is a living testament to the pursuit of knowledge and the town's deep-rooted academic heritage.
For sports enthusiasts, Chapel Hill is synonymous with the North Carolina Tar Heels. The passionate fan base, the electrifying games, and the rich sports legacy make attending a Tar Heels game a bucket-list experience.
Additionally, as the state embraces modern entertainment, North Carolina sportsbooks are gaining prominence, offering sports fans a new way to engage with their favorite games and teams.
Outside the realm of academia and sports, Chapel Hill boasts vibrant streets lined with local bookstores, boutiques, and an eclectic mix of eateries. From Southern comfort food to global cuisines, the town's culinary scene is both diverse and delectable.
Arts, Crafts, and Culinary Delights at Downtown Asheville
Nestled in the heart of the Blue Ridge Mountains, downtown Asheville stands as a testament to the city's vibrant artistic and cultural heritage. Known for its rich architectural history, the city is replete with art deco, beaux-arts, and neoclassical designs, making it a visual treat for architecture enthusiasts.
Every corner of Asheville seems to hum with creativity, from its numerous galleries showcasing local artists to the street performers adding a rhythmic beat to the city's pulse. Moreover, for those with a penchant for the culinary arts, Asheville offers an array of dining experiences.
U.S. National Whitewater Center
Located in Charlotte, the U.S. National Whitewater Center is the world's largest man-made whitewater river. Ideal for thrill-seekers, it offers activities ranging from kayaking and rafting to rock climbing and zip-lining.
Whether you're an adrenaline junkie or just looking for a day of fun, the center is sure to deliver.
North Carolina Zoo: A Wildlife Experience Like No Other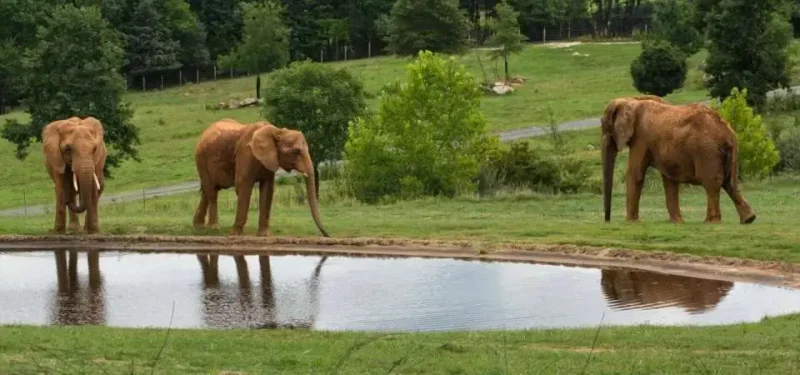 Located in Asheboro, the North Carolina Zoo is the world's largest natural habitat zoo. Spread over 2,600 acres, visitors can observe over 1,800 animals from various continents in environments that mimic their natural habitats, from African savannahs to North American forests.
Linville Gorge and Falls: Nature's Sculpture in the Appalachians
A part of the Pisgah National Forest, Linville Gorge is often referred to as the "Grand Canyon of the East". The gorge provides awe-inspiring views, especially from the Erwin's View overlook. Linville Falls, located nearby, is a majestic three-tiered waterfall cascading over cliffs into the Linville Gorge.
Conclusion: Discovering North Carolina
North Carolina, with its rich tapestry of landscapes, cultures, and history, is undoubtedly a gem for wanderers of every kind.
The state's allure lies not just in its panoramic beauty, which stretches from the craggy terrains of the Appalachians to the shimmering coasts of the Atlantic, but also in its vibrant towns and cities bursting with character.
Here, one can stroll through historic streets lined with antebellum homes, partake in contemporary festivities, or simply bask in nature's bounty.
The state has always held a prominent place in America's story, serving as the backdrop for pivotal moments and inspiring tales.
As you traverse its lands, every corner whispers tales of the past and promises of the present. The landmarks stand as testaments to time, while modern attractions beckon with the thrill of the new.
In essence, North Carolina seamlessly weaves the threads of the old and the new, ensuring that every traveler, whether seeking solace in nature, a dive into history, or the bustling energy of urban life, finds a corner that calls to them.
As you embark on your journey through this enchanting state, remember that every path holds a story, waiting just for you to uncover.