The Biggest Gambling Cities in the World for Players
Are you in search of one of the biggest gambling cities in the world for Players? Gambling tourism lets you tap into the thrilling world of casinos, luxury, and entertainment.
Check out this list of the top gambling destinations for an unmatched experience. Understanding the best countries for gambling can help you choose the one that will be most convenient for you.
Why Do You Sometimes Have to Choose Online?
Online gambling undoubtedly offers notable benefits. You may easily play casino online games and quench your thirst wherever and whenever you desire.
This is especially true with the ever-advancing technology that offers an immersive gambling experience. You'll also easily find casino reviews from resourceful kasyno online reviews, which help you access a rich pool of games matching your preferences.
Sometimes it is quite difficult to choose the casino, so turning to lists could help them choose. The new contenders for gambling spots target tourism in more modern casinos, diverse entertainment options, and unique attractions beyond what traditional spots offer.
Understanding the advantages of playing online casino games may encourage you to try them. It is important to choose a platform with a license. Licenses ensure the safety of players. Players will know they are playing safely and legally.
Pros
Play from anywhere
You can try a variety of games that may not be available in an offline casino
Low stakes per game
Cons
There is no way to feel the atmosphere
You could run into scammers
Best Places To Gamble In The World
Gambling tourism provides a great opportunity for cultural exchange and thrilling adventures. You are in the right place if you are looking for the biggest casino in the world.
Here are the top gambling places that need to be on your list.  Many people visit casinos worldwide, for example, in 2021, 32.2 million visitors came to Las Vegas. 
The biggest gambling cities in the world are:
Las Vegas
Macau
Monte Carlo
Las Vegas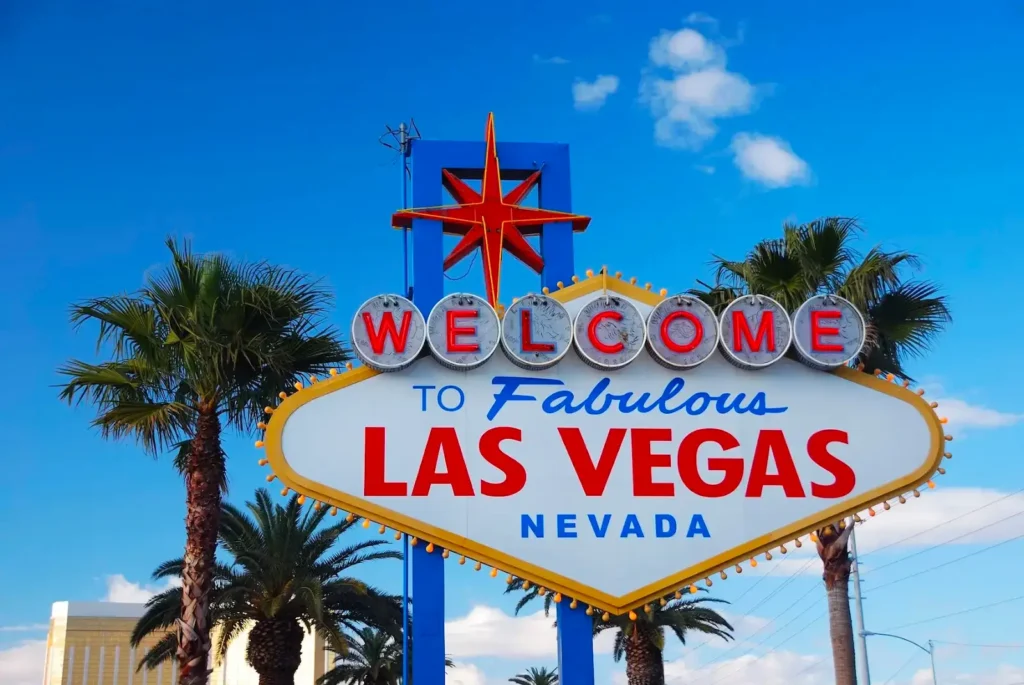 Las Vegas, simply known as Vegas, is perhaps the no-brainer on this list. It is the biggest gambling city in the world, so when anyone says they are going to Vegas, it is assumed they will gamble.
It is the main reason behind the popular "What Happens in Vegas Stays in Vegas" phrase, coined to help promote the city as more than just a gambling destination. Vegas is home to over 170 casinos and 90 hotels.
The Strip is the place to be for every gambling tourist. It spans over 4 miles and is packed with amazing casinos, hotels, resorts, and other lavish entertainment hubs.
Besides gambling, you'll enjoy exploring aspects like High Roller, the world's second-biggest fairy wheel, Red Rock Canyon National Conservation, and the Fountains of Bellagio for an unforgettable dance and music experience.
So if you are around Las Vegas you may like to check out Best Things to Do in Las Vegas on a Monday.
Macao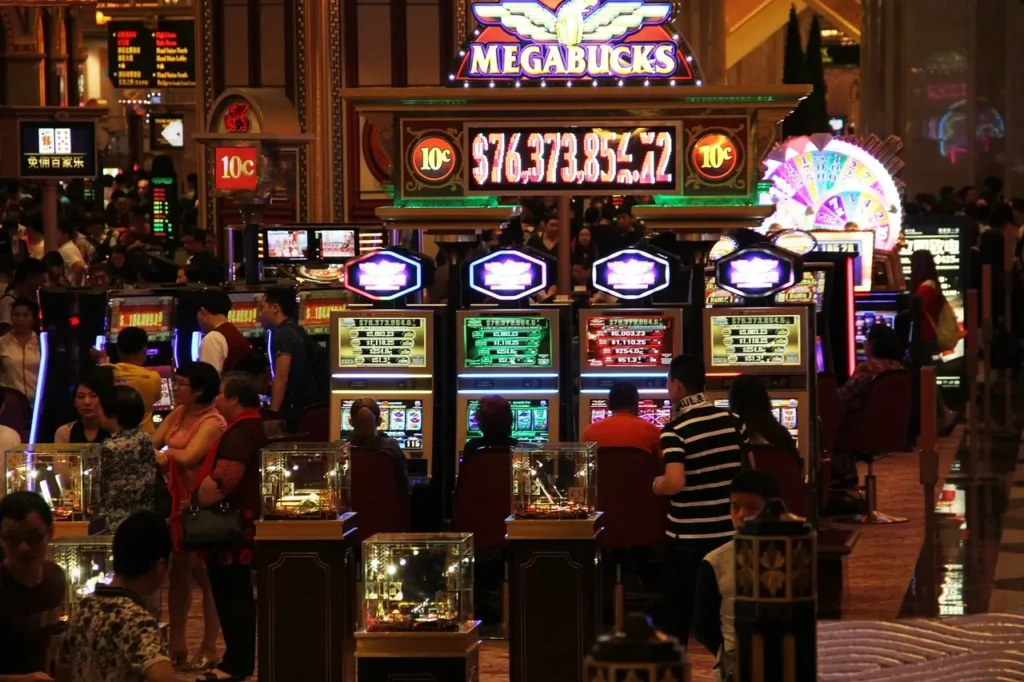 Macau is called the "Las Vegas of Asia". The city is located in a special region of China. It will enter one of the largest gambling locales. This place became so popular because it combined Portuguese and Chinese cultures.
The on-site casino is the biggest attraction. I would like Macau casinos to have exceeded the revenues of Las Vegas.
The most famous casinos in Macau are The Venetian Macao, MGM Grand Macao, and Wynn Macao. These casinos also have luxury hotels attached to them, allowing gamblers not to have to go far to the gaming hall.
In Macau, gambling places offer many different games. Players may find both traditional table games and slot machines. In addition, many casinos offer special VIP rooms. So players could place larger bets as well as play in private games.
Monte Carlo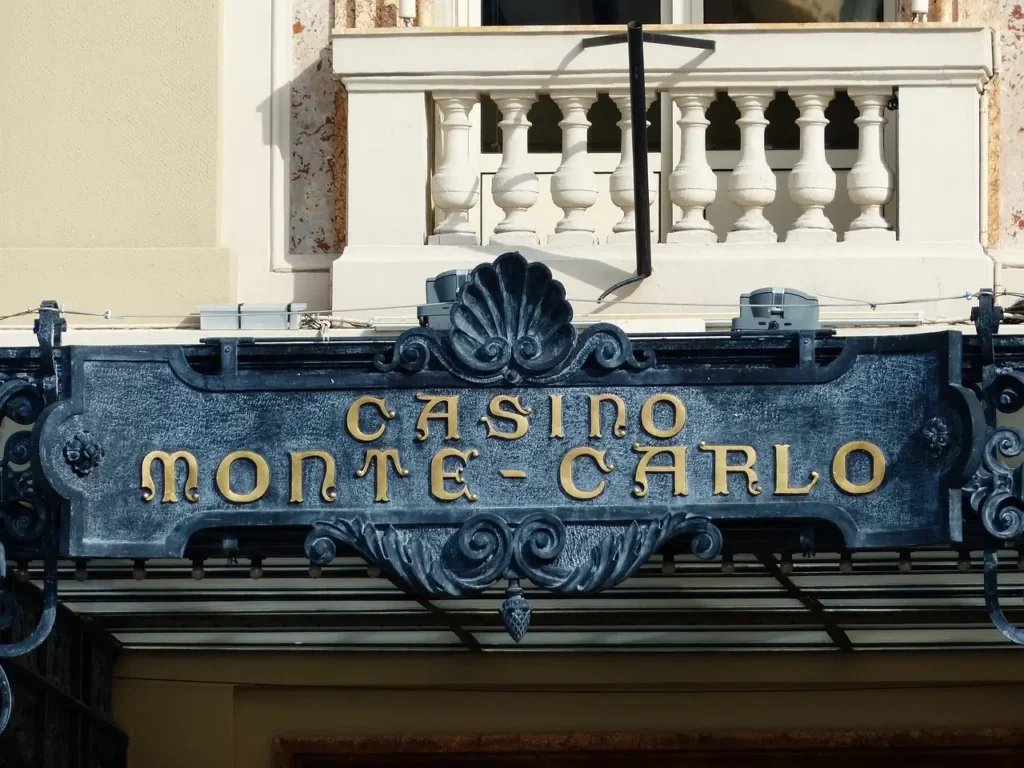 Monte Carlo is considered one of Europe's biggest gambling cities. Monte Carlo is located in the Principality of Monaco.
The city is well-known for its luxurious casinos, such as the iconic Monte Carlo Casino and the Casino de Monte-Carlo.
These casinos can offer a wide selection of games that interest different players. After the casino, players could walk along luxurious beaches and luxury shops.
Read More: Escape to Paradise: Unforgettable Caribbean Honeymoon Destinations!
Final Thoughts On biggest gambling cities in the World for Players
There are casinos around the world players can get into. The top 3 countries with casinos are located in different parts of the world, so you could visit the one closest to you.
But you can promote online gambling spots if you don't want to go somewhere. It is convenient because you play at home or wherever you want. You may visit another casino country, but the best ones are presented in our text.