Exploring Paris: An Essential Guide For Any Traveler
Paris is one of the most iconic cities in the world, known for its romantic vibes, delicious food, and beautiful architecture. But with so much to see and do, it can be overwhelming to plan the perfect trip. Whether you are a seasoned traveler or a first-time rambler, a trip to Paris is an absolute must for any explorer.
When you decide to travel alone, with friends, or with a significant other, a trip to France isn't complete unless you visit its famous capital city, Paris, which is a must-see for any traveler.
To make your journey as stress-free as possible, this guide will provide an essential overview of what to expect when exploring the City of Lights!
Getting to Paris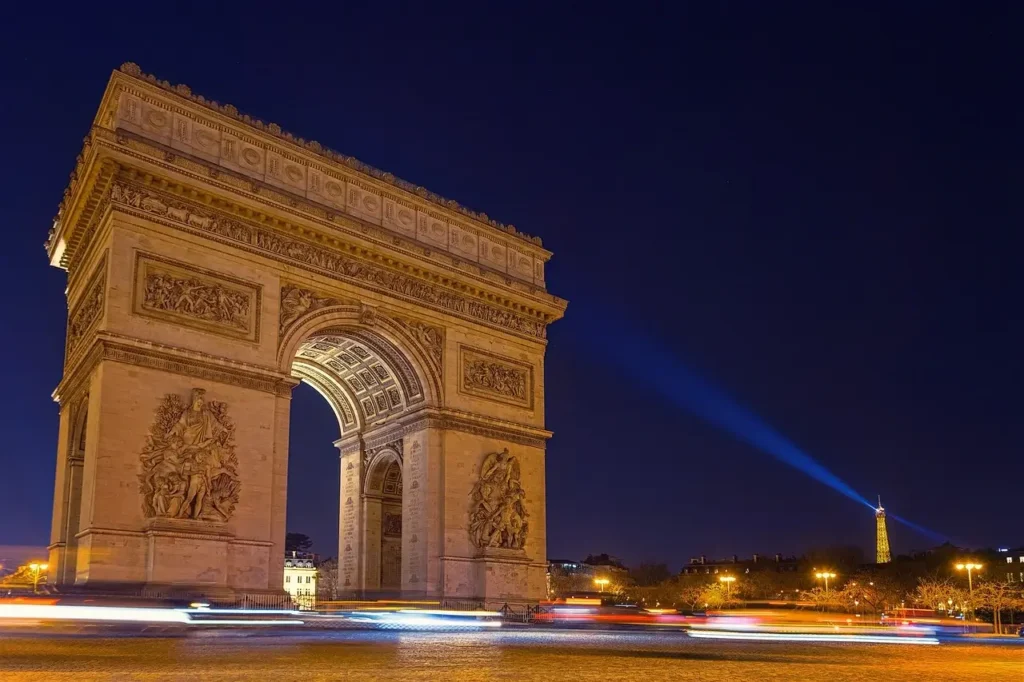 A city rich in culture, architecture, high-quality cuisine, and gorgeous parks, it's no wonder over 12.8 million tourists visited the City of Love between June and August 2022. Paris is truly a place loved by visitors from all over the globe.
And the beauty for UK travelers is the ease of travel.
Heathrow, Gatwick, and Luton are the London airports that fly direct to the capital, as do Bristol, Birmingham, Manchester, Liverpool, Leeds-Bradford, Newcastle, Edinburgh, Glasgow, and Belfast.
If flying is not your thing, consider taking the ferry from Dover to Calais, where you can take the car or hop aboard on foot and then take a train.
Speaking of trains, one of the most popular methods is driving and using the Eurotunnel from the UK to France.
Whether you want a quick hop or a longer, more picturesque journey, there are plenty of methods to consider.
You can read more on Tips On How To Get A Cheap Airline Ticket.
Top things to see and do in Paris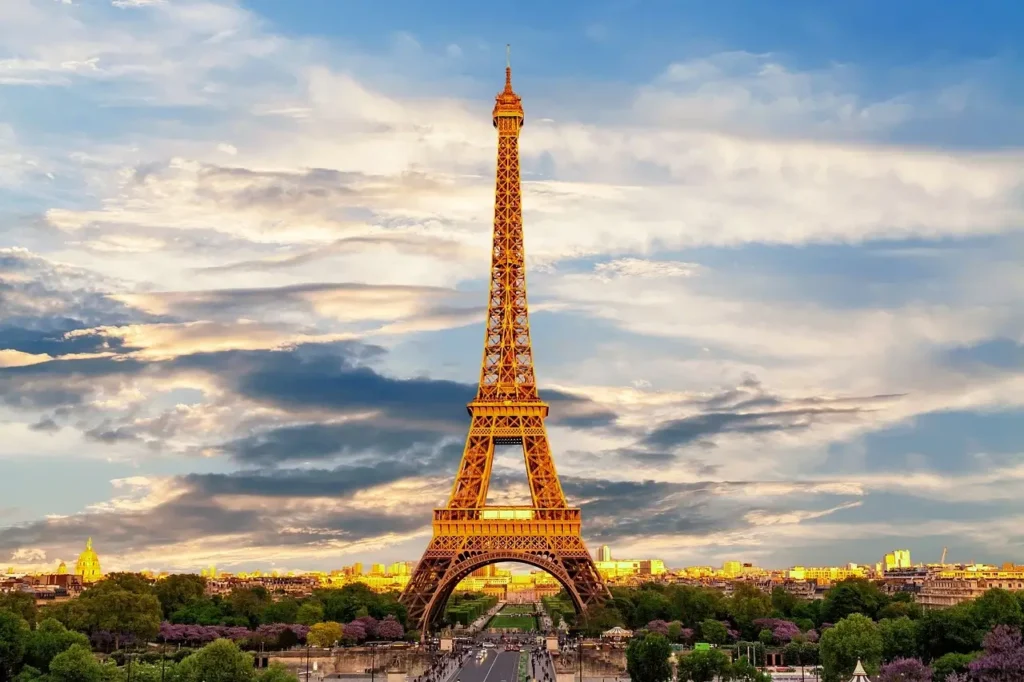 When visiting Paris, there is no better place to start than with the iconic Eiffel Tower. Located on the Champ de Mars, the tower stands over 1,000 feet tall and weighs over 10,000 tons. This beautiful structure dominates the skyline from all over the city and is a must-see attraction.
Undoubtedly one of the most recognizable landmarks in the world, the Eiffel Tower is a must-see when visiting Paris. Standing 324 meters tall, it offers stunning views of the city from its observation decks. Remember to grab a souvenir photo at the base of the tower!
For art lovers, The Louvre is the place to go. The most visited museum in the world, situated on Rue de Rivoli, houses some of the most famous artworks, including the Mona Lisa and the Venus de Milo.
Home to some of the most famous works of art in history, including Leonardo da Vinci's "Mona Lisa," The Louvre is a must-visit for any art lover. Even if you're not particularly interested in art, this vast museum is worth exploring for your vacation.
Every trip to Paris is complete with visiting the Arc de Triomphe, one of the most famous monuments in the city. Sitting towards the west end of the Champs-Elysée, the monument stands as a tribute to those who fought and died for France during the French Revolution and the Napoleonic Wars.
You will need to head 12 miles west of the capital to get to the Palace of Versailles, but the former royal residence built by King Louis XIV is one of the most popular attractions around Paris.
Another Parisian icon, Notre Dame Cathedral, is one of Europe's largest and most famous Gothic cathedrals. Construction on the cathedral began in 1163, and remains an active place of worship. Be sure to explore the inside of this incredible building and climb up to its rooftop for breathtaking views over Paris.
You may also like to check out the best places to visit in Fort Wayne (Indiana), Ocala (Florida), and Sugar Land (Texas).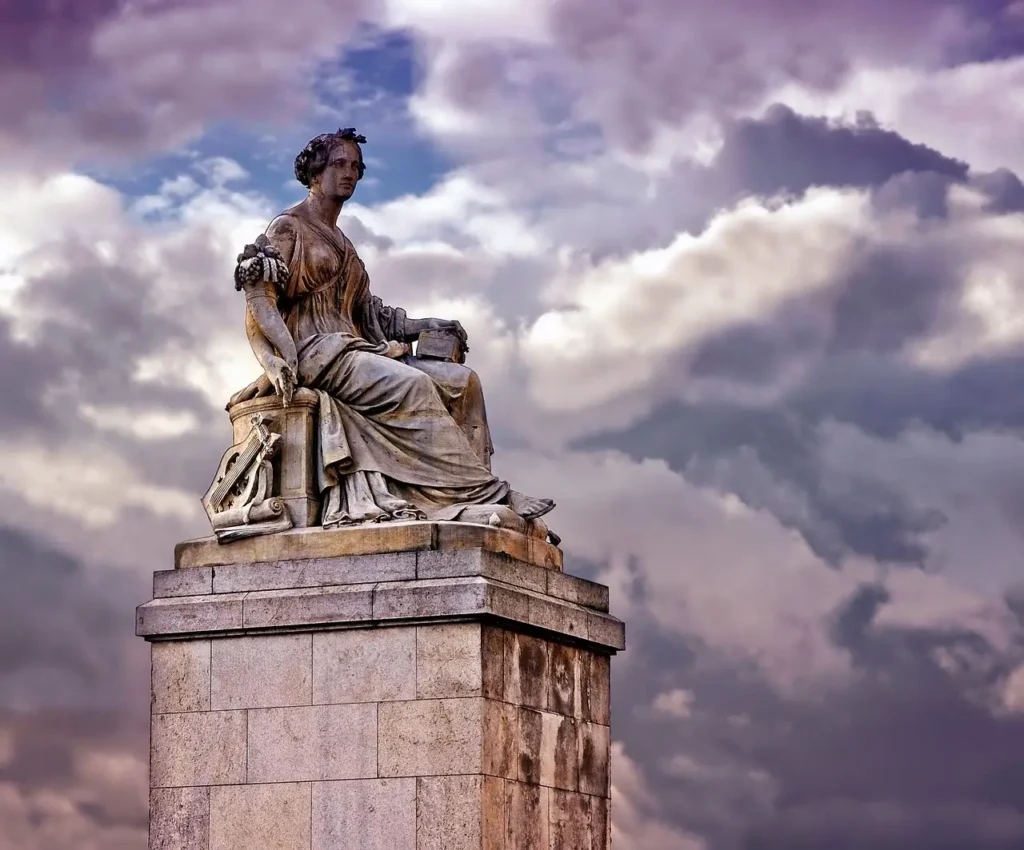 There is so much more to Paris than just the well-known attractions, so make sure you take some time to take the hidden highlights off the beaten trail.
The Sacré Coeur Basilica is among the most iconic sights in Paris, offering a great view across the city, and you can even ascend the narrow 300 stairs for a more panoramic vantage point.
A trip to Point Zero, Paris' traditional epicenter, is popular with explorers, but because the plate is sunk in the ground, it can be easy to miss.
Those wishing to seek it out should know it is located near Notre Dame. Or why not view a slice of New York City in Paris?
Stop at the Alma-Marceau subway station to see the Flame of Liberty, a monument commemorating France's friendship with the United States, which was, of course, given the Statue of Liberty by France.
Before you go…
Paris is a city full of history, culture, and charm. From the iconic Eiffel Tower to the Seine River Lunch Cruise, Paris has something for everyone to enjoy.
Additionally, many activities can be enjoyed in Paris, such as visiting museums and galleries or simply exploring the city on foot.
Whatever activity you choose to do during your visit to Paris will be an unforgettable experience!
Disclaimer: Vasttourist always strives for content accuracy. Since the time of publishing, travel-related information regarding pricing, schedules, and hours may have changed. Please see individual websites embedded in this post for the most current trip-planning information.

Unless otherwise stated, Vasttourist does not claim ownership of any images used on our blog site. The respectful owners of all visual content have copyright protection. We try to include links to the sources. If any images are your property and you do not want them to appear on our blog, don't hesitate to contact us; we will take them down immediately. We support properly crediting the original writer, artist, or photographer.