A Guide to South Africa's Scenic Destinations | Once In a Lifetime Experience
What if you could do more than just visit a place?
What if you could feel like you were living in another world, where the sky is painted differently every day, and the air smells like nothing on Earth?
You're not dreaming. It is possible. South Africa is one of those places that's so beautiful and crazy different from home that when you leave, you'll want everyone else to know about it.
From the exotic to the adventurous, from the relaxing to the action-packed, South Africa is the place for a once-in-a-lifetime experience.
Why Choose South Africa Out of All The Other Countries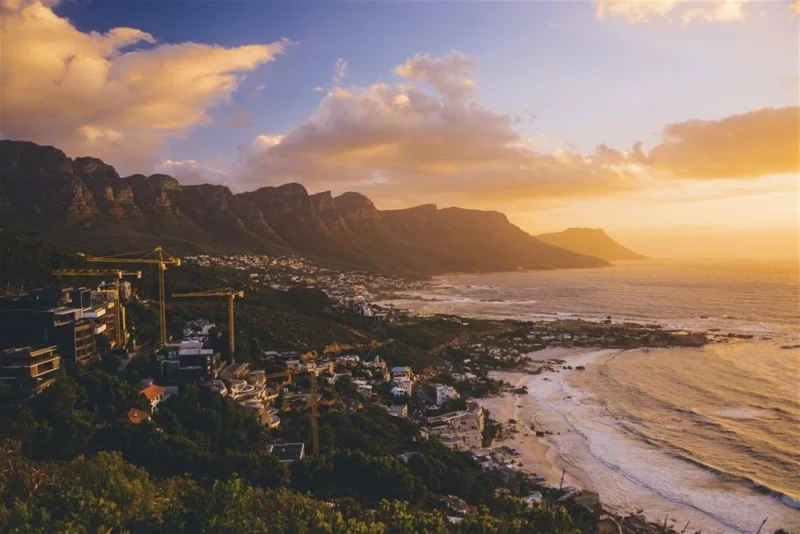 You've heard of South Africa, right? It's got some pretty cool animals and people.
But here's the thing: it's not just a place to visit: it's an experience. And when you're travelling, wouldn't you rather have an experience that makes you feel like you've learned something and maybe even changed yourself? That's what we think.
South Africa is home to the most unique and diverse scenery, which means there's something here for everyone. South Africa has everything you might want from a tranquil beach holiday to an exhilarating safari excursion.
There are so many things to see and do here that it would be impossible to fit them all into one guide (or even two!).
South Africa's 6 Scenic Destinations
South Africa has a rich history and culture, but it's also where you can experience the best of Mother Nature. Whether you're looking to stroll through one of the many national parks or adventure to one of South Africa's scenic destinations, there are plenty of options.
Here are some of our favorite spots in South Africa:
1) Knysna, Western Cape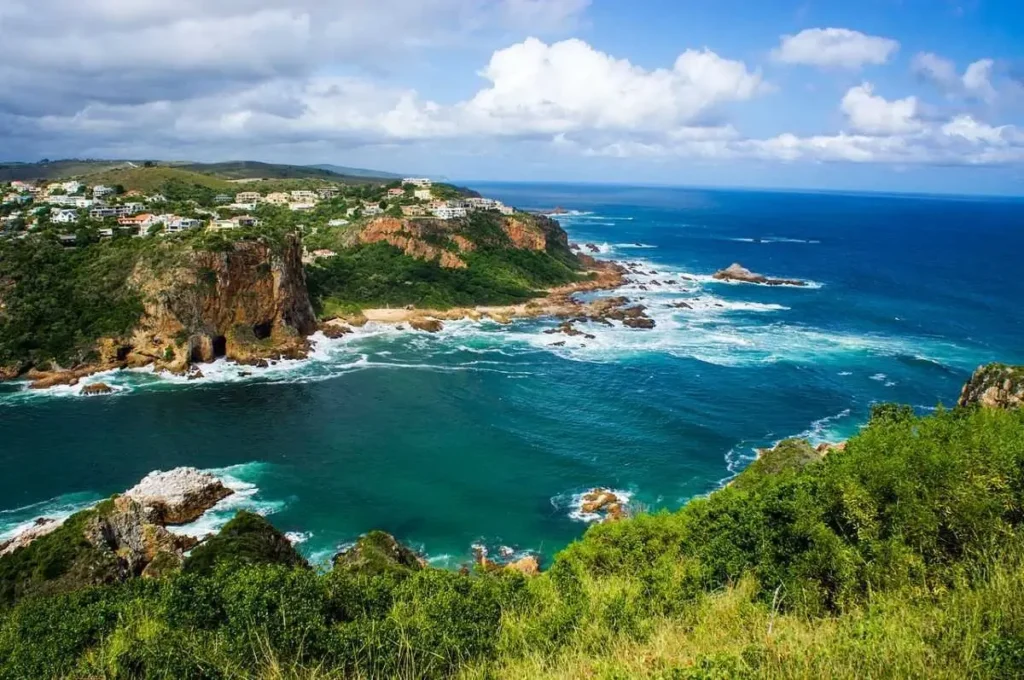 If you're looking for a little slice of paradise on earth, look no further than the pristine beaches and clear waters of Knysna.
On top of that, you can explore the town's lush forests and lush vegetation wherever you go and enjoy a hike through nature at any time of day or night.
2) Boulders Beach, Western Cape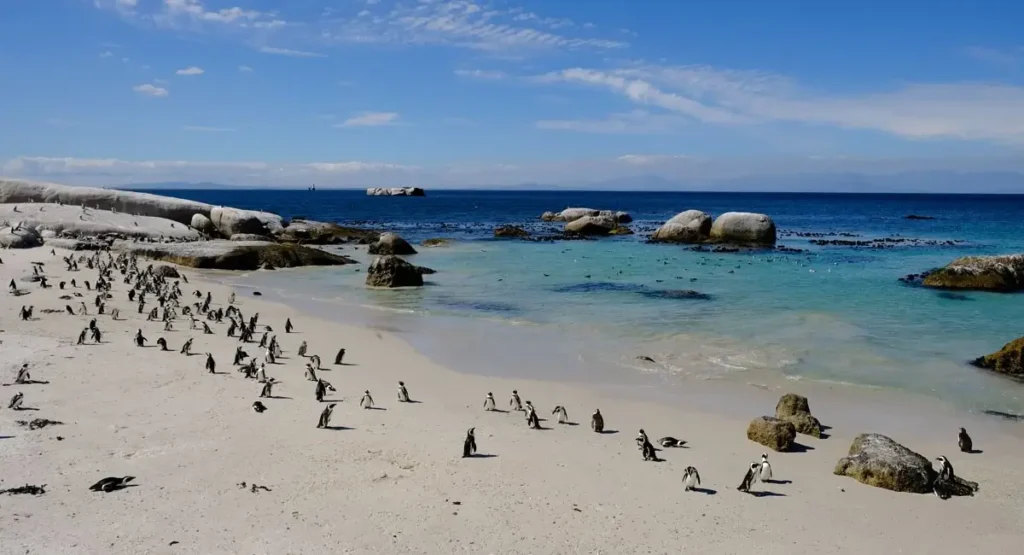 If you're looking for a more secluded beach experience, Boulders is the place for you. Situated in the Western Cape, this beach is known for its crystal clear waters and rocky outcroppings, perfect for snorkeling and diving.
This place is also famous for its penguin colony, home to over 20,000 penguins.
Do you want to enjoy your adventure? why not check out Steps on How to Fund Your Travel Adventures This Year.
3) Blyde River Canyon, Mpumalanga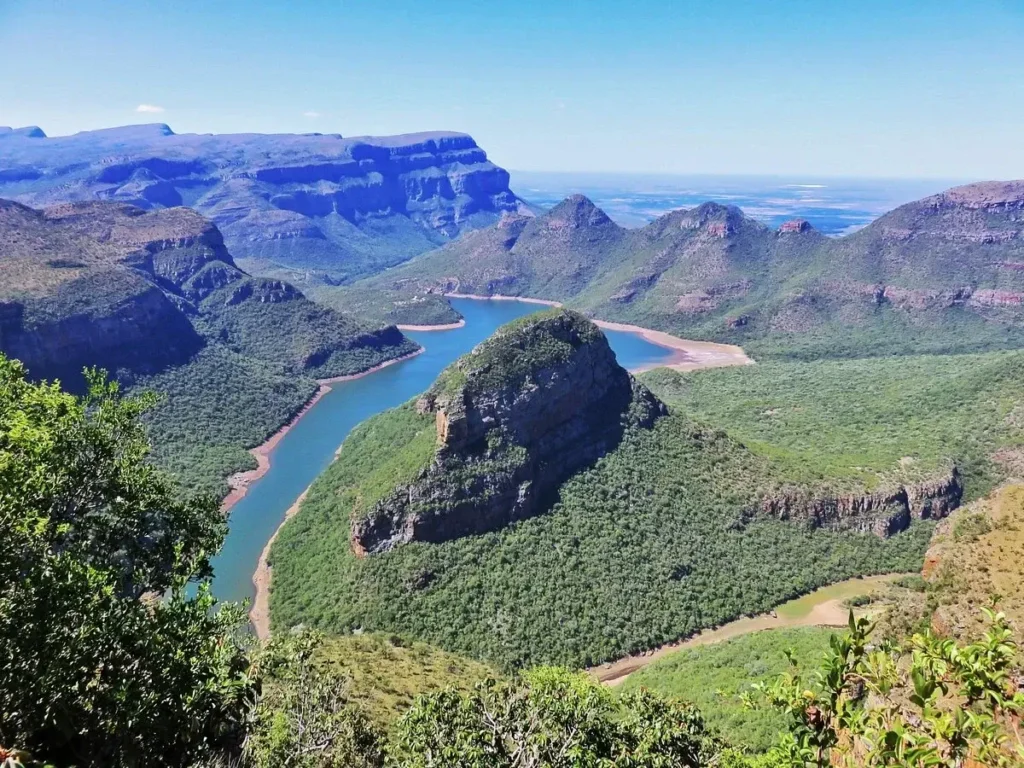 If you're looking for an adventure that will take your breath away and leave you feeling like you've seen the world in one day, look no further than the Blyde River Canyon.
With so many levels of hiking trails and activities available, there's something here for everyone! From guided hikes to casual strolls along scenic overlooks where you can enjoy sweeping views without breaking a sweat!
4) The V&A Waterfront, Cape Town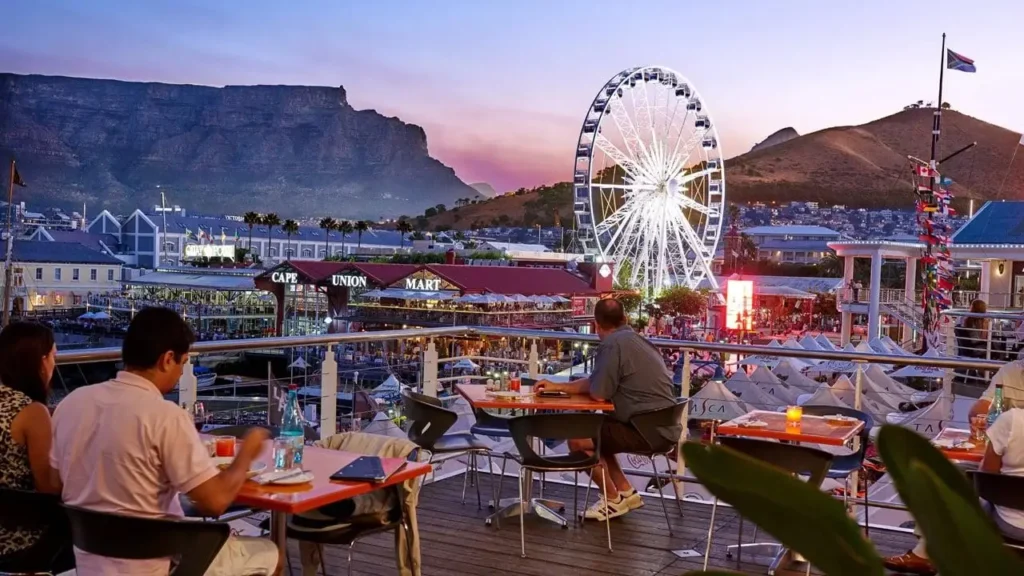 The V&A Waterfront is a bustling port, so you'll see everything from fishing boats to luxury yachts floating in the water. You can also visit the many shops and restaurants, or just relax on the beach.
If you love views, the mountains are gorgeous, and there are plenty of places to sit and watch them change colour as the sun goes down. You'll feel like you're on top of the world when you're here!
5) Tsitsikamma National Park, Eastern Cape
The Tsitsikamma Forest's dramatic coastline is one of the most photographed spots in South Africa. Its numerous trails lead to beautiful lookouts, waterfalls, and beaches.
Visitors can also participate in various activities, such as mountain biking or horseback riding along these trails if they are so inclined (or want to avoid walking).
Looking for more thrills around the United states? why not check out the best places to visit in Jackson (Tennessee), Dahlonega (Georgia), and Albrightsville (Pennsylvania).
6) God's Window, Mpumalanga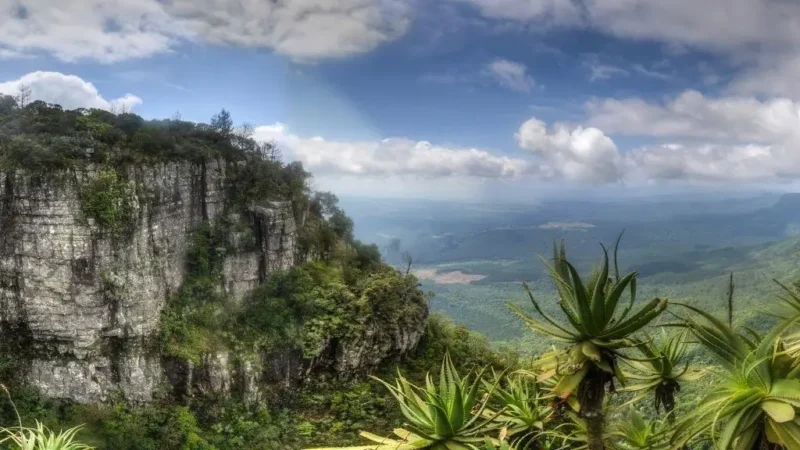 If you're a fan of the dramatic, you'll love God's Window. It is a gap between two mountain peaks and it's just beautiful. The best time to visit this place is when the sun sets, and the sky turns orange.
You can also see giraffes, elephants, and other animals roaming freely in this part of Mpumalanga.
Find Cheap Flights To South Africa – Best 2 Tips
If you're looking for a cheap flight to South Africa, don't worry. You can find one.
There are a few choices for finding cheap flights to South Africa.
The first choice is to book directly through the airline, which can be a good idea if you have time and patience (and don't mind paying extra fees).
If you want to avoid that, check out travel agencies; they all have deals on flights to South Africa or cheap flights to Johannesburg
Long Story Short
We know that planning a trip can be overwhelming. So if you have any questions or want to chat about what it was like when you had your own once-in-a-lifetime experience, we'd love to hear from you.
Thanks for reading!