How to Get a Secure Backpack DMZ: The Ultimate Guide to Safety and Protection
Do you want to learn how to get a Secure Backpack DMZ? Call of Duty Warzone DMZ is among the world's most popular games. Its numerous features make it a fun game for friends and family. Season 3's most recent addition was the Secure Backpack.
Losing stuff in Call of Duty: DMZ is one of the most frustrating features of the mode, and it's an inescapable component of the game most of the time. However, the Secured Backpack provides at least one means for Operators to keep their mission items even if they die.
Different from the ordinary backpacks in the game, locating the specialized variants launched in Season 3 of Warzone 2 will be more difficult.
In our COD DMZ guide, we'll cover all feasible methods to assist you in getting a secure backpack DMZ.
This post will explain how to obtain and use a Secure Backpack in the DMZ.
Keep reading
What is The Secure Backpack in DMZ?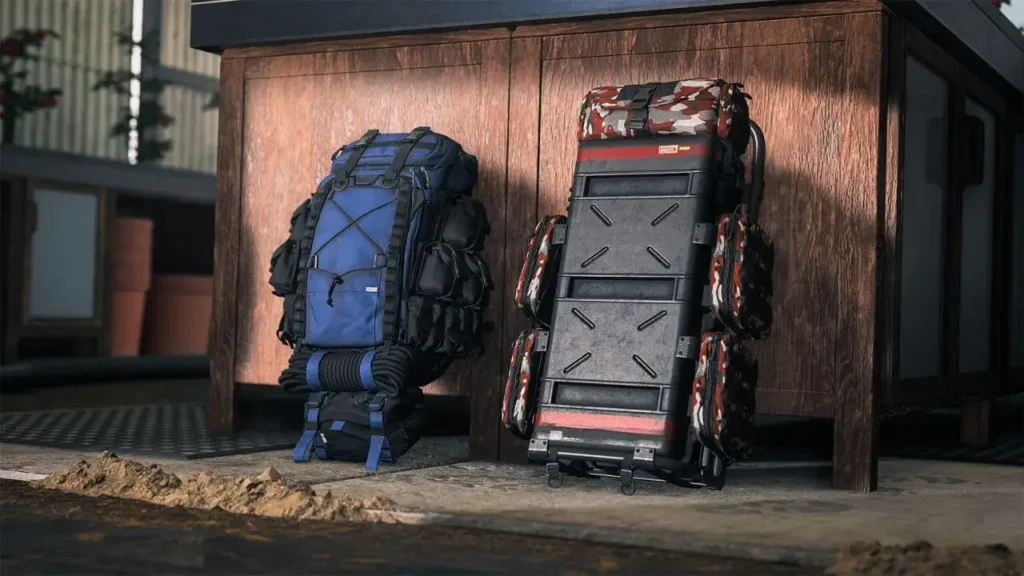 The safe pack allows you to keep your belongings secure in between runs. This implies that non-Contraband or non-on-soldier items in the inventory are closed and do not convert to XP once you are evacuated.
If you are eliminated in the extraction zone, you can keep the things in the Secure Backpack.
This is useful equipment, especially for fraction missions and supply runs, because the safe pack allows you to store supplies in-game rather than losing them when extracted.
During Factions missions, the most difficult element for the players was securing what they had collected until the evacuation. So, for these objectives, the new Backpack system is a game changer.
You may like to check out Can You Wash a Jansport Backpack? Essential Cleaning Tips and Methods.
Warzone 2 DMZ – How to Get a Secured Backpack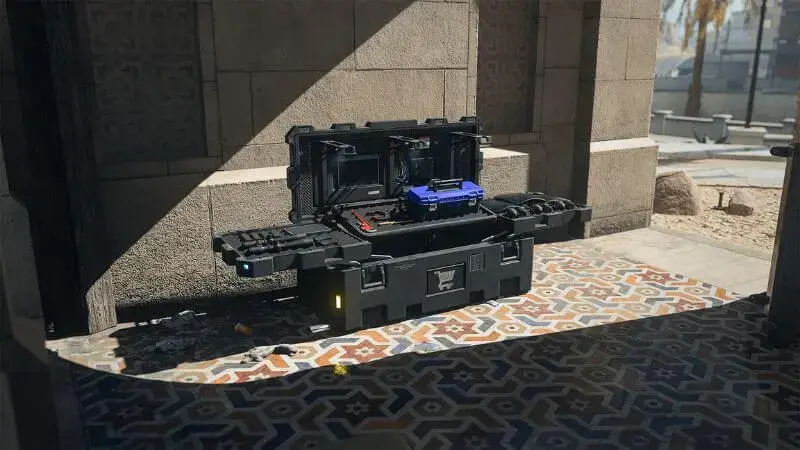 The simplest way to obtain a Secured Backpack is to make one with a Gold Skull, a Gas Can, and an Electric Drill.
These may be used at any Buy Station to create various recipes depending on your extraction zone, while some recipes, like the ones for the backpacks, never change. With any luck, this bag will be easy to obtain.
The recipe for one of these packs can be seen below.
COD DMZ Secured Backpack Recipe:
1 Electric Drill
1 Gas Can
1 Gold Skull
Locating two artifacts is simple, but the Gold Skull can be difficult. Because the Gold Skull is mostly linked with the Scavenger monster, taking him down and hoping for a Secured Backpack as loot after he falls may be more straightforward.
If he does not, you still have the Gold Skull and can construct the desired pack at a Buy Station. Some of the other bosses may also drop a Gold Skull, which can be found in the Koschei Complex.
You may also like to check out New Zealand Travel Guide: Discovering Top Tourist Spots and the Excitement of Online Casinos.
How to Get The Secure Backpack in DMZ?
A Secure Backpack can be obtained in DMZ at any buy station in exchange for a Golden Skul, an Electric Drill, and a Gas can.
In Warzone, you can easily get an Electric Drill and a Gas can. Therefore, you need to find a Golden Skul. A golden Skull, on the other hand, is extremely rare and difficult to obtain.
However, you can also find a Golden Skull by looking in safes within banks and police stations around the map, but remember that these are quite rare.
In addition, with the newly implemented Barter stations, you can create Secure Backpacks in the DMZ.
For example, you'll need two tactical rigs, three backpacks, and two rolls of tape. All of these things are available from the Buy station.
Once you've gathered all these goods, go to the Barter Station and combine each Backpack with a tactical Rig and Tape to create a secure backpack.
Here are the measures you must take.
Open the inventory in the Barter Station.
 Choose the Tactical Ring and pair it with the first Backpack.
 Connect the second Backpack to the first Tactical ring that you created.
 Combine the Tape and the Tactical Rig.
 Rep the procedure to attach the third Backpack. In the DMZ, you will be given a Secure Backpack.
How to Use The Secure Backpack in DMZ?
When you have the safe backpack, you are ready to go. It can hold any non-Contraband or non-on-soldier equipment.
Then, anytime you want to extract, access your equipment and equip the secure Backpack. Until you pull, your non-contraband items will be safe in the backpack. After removing it, all your stuff will be secure and ready to use.
Conclusion
This is how you get a Secure Backpack DMZ. You may securely keep your items for future use with the help of this backpack. It's a fantastic addition to the game that will make your runs a lot easier to complete. Have fun gaming!