What's Cooking in Chicago in December 2023: A Culinary Journey
Chicago, a city known for its diverse culinary scene, comes alive with delicious food offerings in December 2023.
As the temperatures drop, the Windy City warms the hearts and bellies of both locals and visitors with a wide array of mouthwatering dishes and festive treats. Let's take a culinary journey through what's cooking in Chicago this December.
1. Holiday Lights and Festive Eats
As Chicago's streets light up with holiday decorations, you'll find a plethora of food vendors offering seasonal delights. Roasted chestnuts, candied almonds, and hot cocoa carts are scattered throughout the city.
Food trucks serve up gourmet grilled cheese sandwiches and comforting bowls of chili to keep you warm while you explore the twinkling lights along the Magnificent Mile.
2. Christkindlmarket Delicacies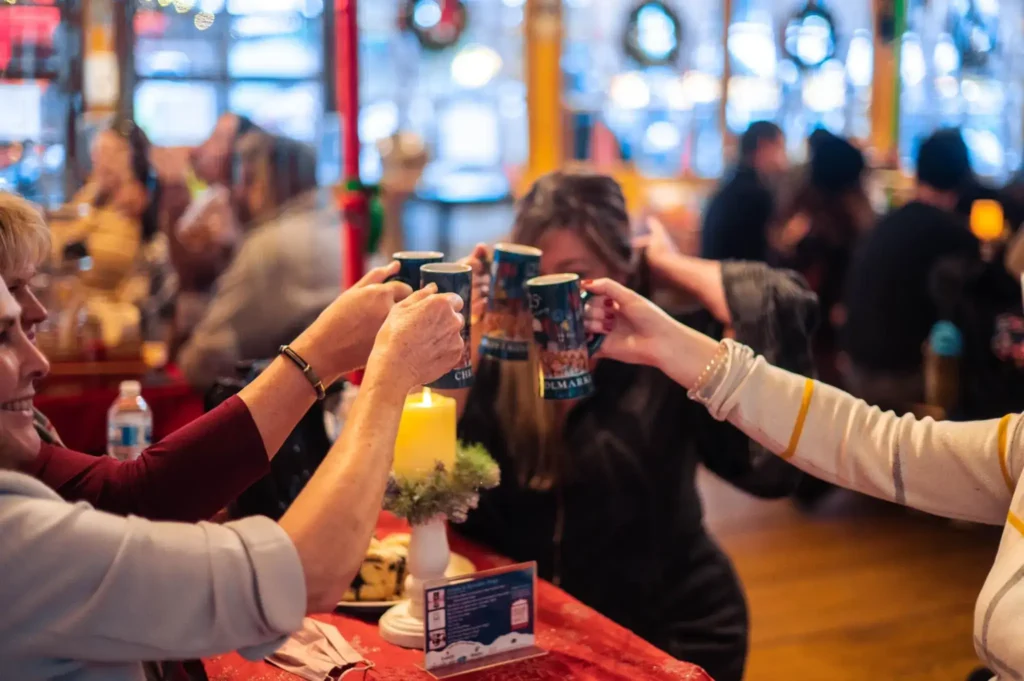 The Christkindlmarket at Daley Plaza is a food lover's paradise during December. Savor traditional German treats like bratwurst, schnitzel, and sauerkraut.
Don't miss the opportunity to enjoy a piping hot pretzel, dusted with salt, and paired with tangy mustard.
3. Global Flavors in Neighborhoods
Chicago's diverse neighborhoods offer a world of flavors. Head to Pilsen for authentic Mexican tamales, perfect for warming up on a chilly December day.
Little Italy serves up hearty Italian fare, from creamy pasta dishes to oven-fresh pizza.
4. Sweet Treats and Desserts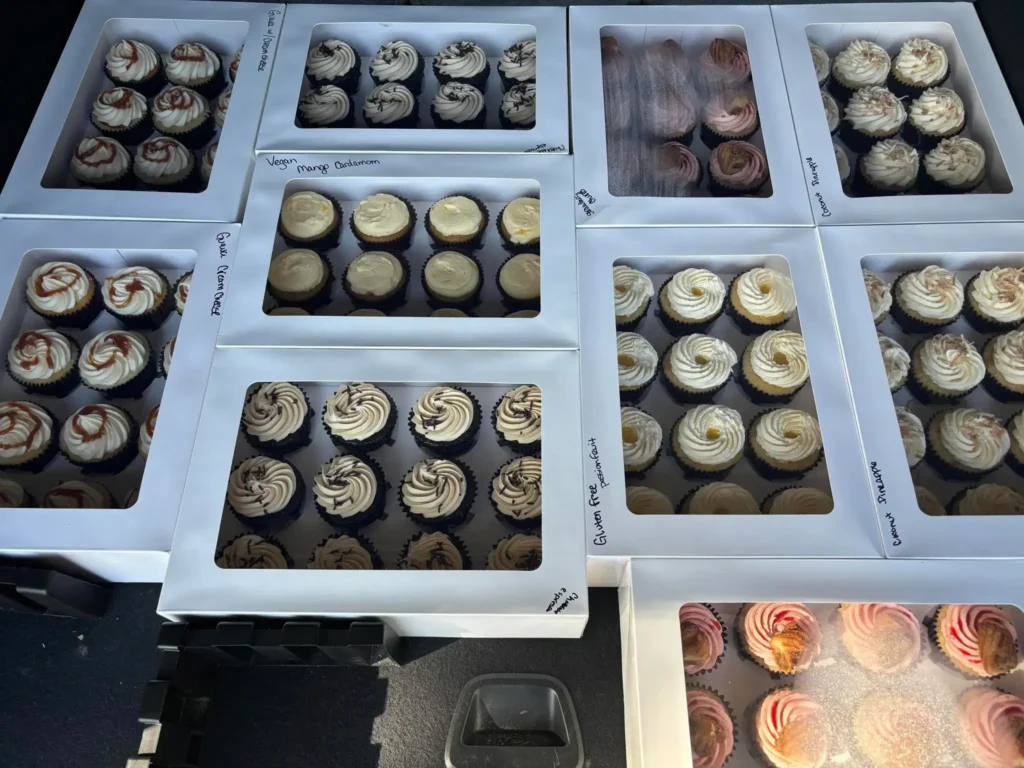 December is the perfect time to indulge in sweet treats. Bakeries and dessert shops across the city offer holiday-themed pastries, cakes, and cookies.
Try the famous Chicago-style cheesecake with a choice of fruit toppings, or opt for a rich slice of chocolate cake from one of the city's renowned dessert destinations.
5. Chicago-Style Comfort Food
Embrace the hearty comfort food of Chicago. Deep-dish pizza, with its thick, flaky crust, abundant cheese, and robust tomato sauce, is a must-try.
Warm up with a bowl of Chicago-style chili, often served with cheese and onions, at a local diner.
6. Gourmet Dining Experiences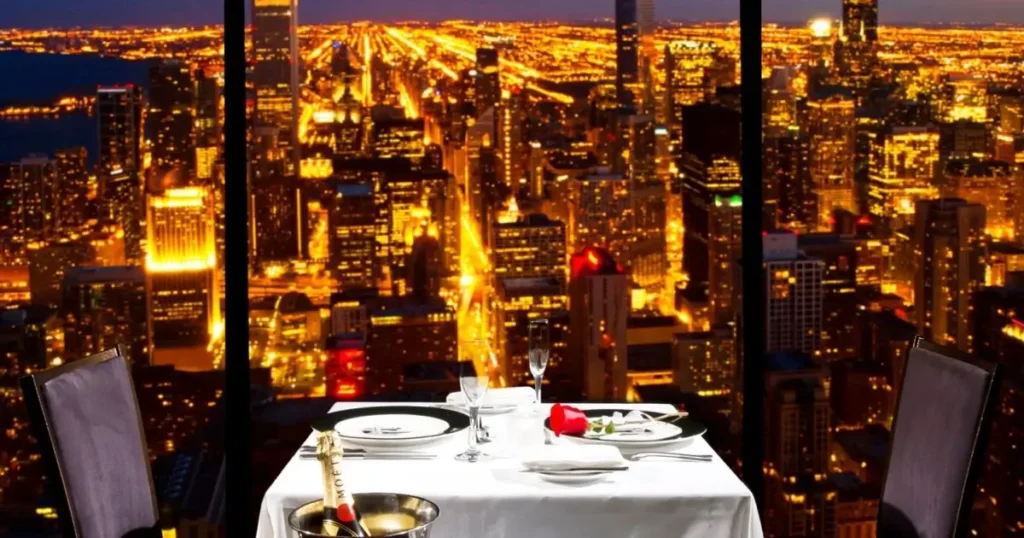 For those seeking an upscale culinary adventure, Chicago offers a range of gourmet dining experiences. Explore the city's Michelin-starred restaurants, where talented chefs craft exquisite tasting menus.
Enjoy dishes prepared with seasonal ingredients, showcasing the flavors of winter in the Midwest.
You may like to check out Top Restaurants in Bridlington: The best places to eat.
7. Holiday-Themed Cocktails
Chicago's bars and lounges get into the holiday spirit with seasonal cocktails. Sip on warming concoctions like mulled wine, spiced cider, and hot toddies.
Some establishments even create unique holiday-themed cocktails that perfectly complement the festive atmosphere.
8. Cultural Cuisine
Immerse yourself in the cultural diversity of Chicago through its cuisine. Visit Chinatown for flavorful dim sum or explore the various Middle Eastern eateries offering shawarma, falafel, and baklava.
You'll find authentic dishes representing cultures from around the world, all within the city's boundaries.
9. Foodie Events
Keep an eye out for food-related events and festivals. Some neighborhoods host winter food fairs, where you can sample a wide range of culinary delights.
Local chefs may also offer cooking classes or special tasting events, allowing you to experience the art of Chicago cuisine up close.
10. Holiday-Themed Dining
Many restaurants in Chicago offer special holiday menus during December. Indulge in festive dishes like roast turkey with all the trimmings, honey-glazed ham, and pumpkin pie.
These holiday-themed dining experiences provide a warm and welcoming atmosphere for celebrating the season with loved ones
Also read more on Top Best Restaurants in Rolla MO (Missouri), for a Wonderful Dining Experience.
Occasions for Limo Transportation
While Limo service Chicago are suitable for a wide range of events, here are some of the most common occasions where people opt for these luxury vehicles:
Weddings: The bride and groom can make a grand entrance or exit in a beautifully decorated limousine. Wedding parties can also enjoy the luxury and space of a limo.
Proms and Graduations: These special milestones in a young person's life call for a touch of elegance. Limousines are often chosen to make these occasions even more memorable.
Corporate Travel: For business executives, limo transportation provides a comfortable and productive environment to work while on the move, and it also gives a professional image when meeting with clients.
Airport Transfers: Arriving at the airport or departing in a limousine can eliminate the stress of navigating traffic and parking, ensuring a smooth and hassle-free journey.
Night Out: Whether it's a bachelor or bachelorette party, a special anniversary, or a night on the town, a limo can make the experience even more enjoyable.
Wine Tours: Exploring wine country in a limo not only adds a touch of luxury but also ensures a safe and comfortable ride home after indulging in wine tasting.
Benefits of Limo Transportation Services
Reliability:  limo service chicago are known for their punctuality and reliability. You can count on them to get you to your destination on time, every time.
Safety: Professional chauffeurs are trained to prioritize safety. They are well-versed in the rules of the road and know how to handle various driving conditions.
Amenities: Many limousines come equipped with amenities such as minibars, entertainment systems, and WiFi, enhancing the overall experience.
Stress-Free Travel: With a chauffeur handling the driving and navigation, you can focus on enjoying the journey, be it for business or pleasure.
Customization: Limo services are highly customizable. You can choose the type of limo that suits your needs and preferences, whether it's a classic stretch limo, a sleek sedan, or a spacious SUV.
Chicago in December 2023 is a food lover's paradise. From the traditional holiday treats at the Christkindlmarket to the diverse culinary offerings in neighborhoods across the city, there's a delightful dish or dessert waiting for every palate.
So, bundle up, explore the city's culinary wonders, and savor the flavors of what's cooking in Chicago this December.