3 Days in Lanzarote: What to See
Situated in the Canary Islands, off the coast of West Africa, Lanzarote is a breathtaking destination worth exploring.
With its dramatic landscapes, beautiful beaches, and rich cultural history, it's no wonder that the island attracts so many visitors each year.
But what if you only have three days to experience this paradise? Fear not, as we've curated the perfect 3-day itinerary to immerse yourself in the wonder that is Lanzarote.
Day 1: Exploring the Nature and Landscapes
Timanfaya National Park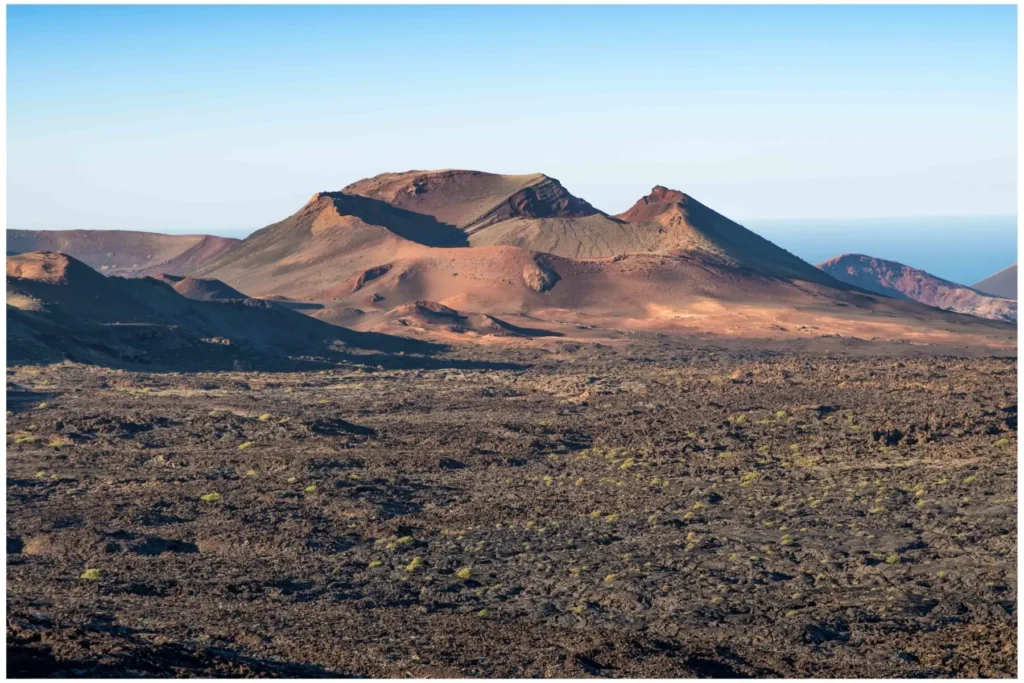 Start your journey by visiting the iconic Timanfaya National Park. This surreal volcanic landscape seems more like Mars than Earth.
Isn't it intriguing how something as destructive as a volcano can create such beauty? Stroll through the lava fields, or take a camel ride for a unique experience.
You may also like to check out Unveiling Your US Adventure: Essential Guide for International Travelers Planning a Trip.
El Golfo and the Green Lagoon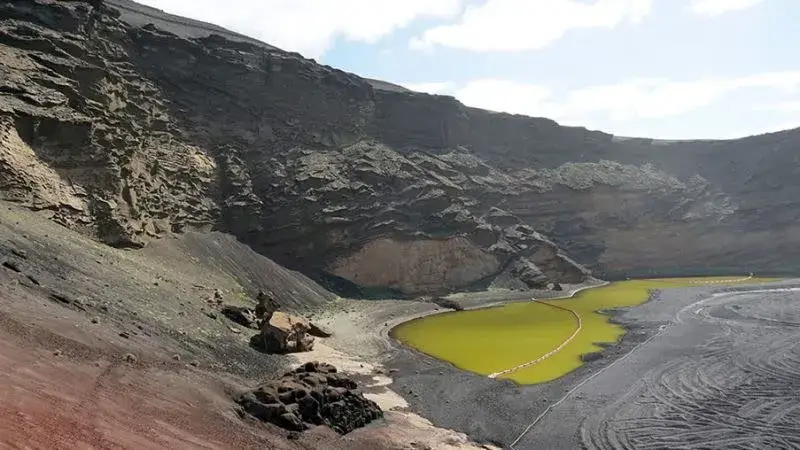 In the afternoon, head towards El Golfo. Here, you'll find the stunning Green Lagoon, a natural pool set in a volcanic crater, with its green hue from the algae at the bottom. This sight, contrasted against the black sands and deep blue sea, is truly a feast for the eyes.
Day 2: A Taste of Culture and History
César Manrique Foundation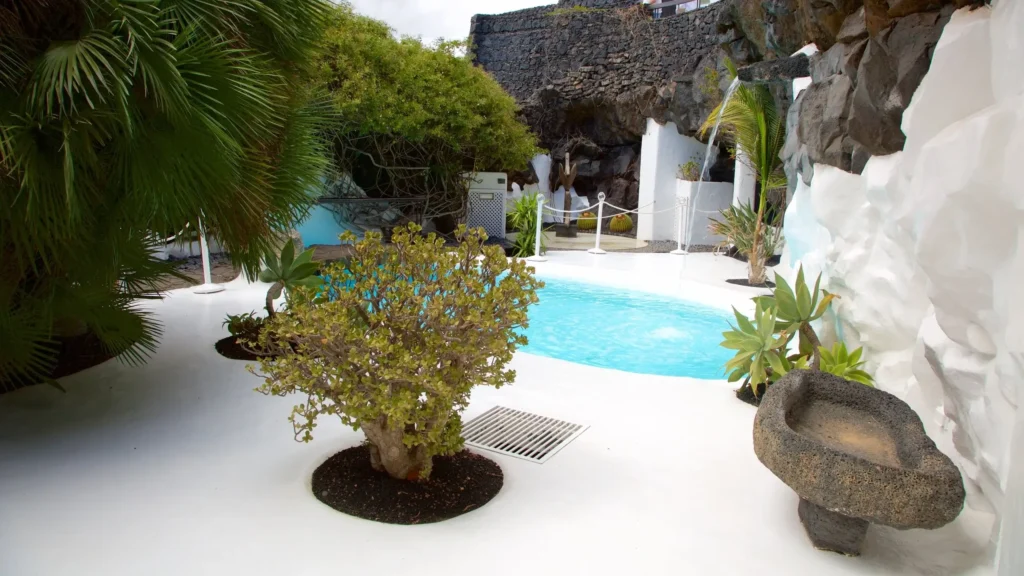 The second day is all about delving into Lanzarote's culture. Start with the César Manrique Foundation, housed in the former home of the famous artist and architect.
Have you ever thought of living within five volcanic bubbles? That's exactly what Manrique did, creating a unique symbiosis of art and nature.
Read more on What Are Tents Made Of? Everything You Need to Know About the Materials Used In Making Tent.
Teguise Market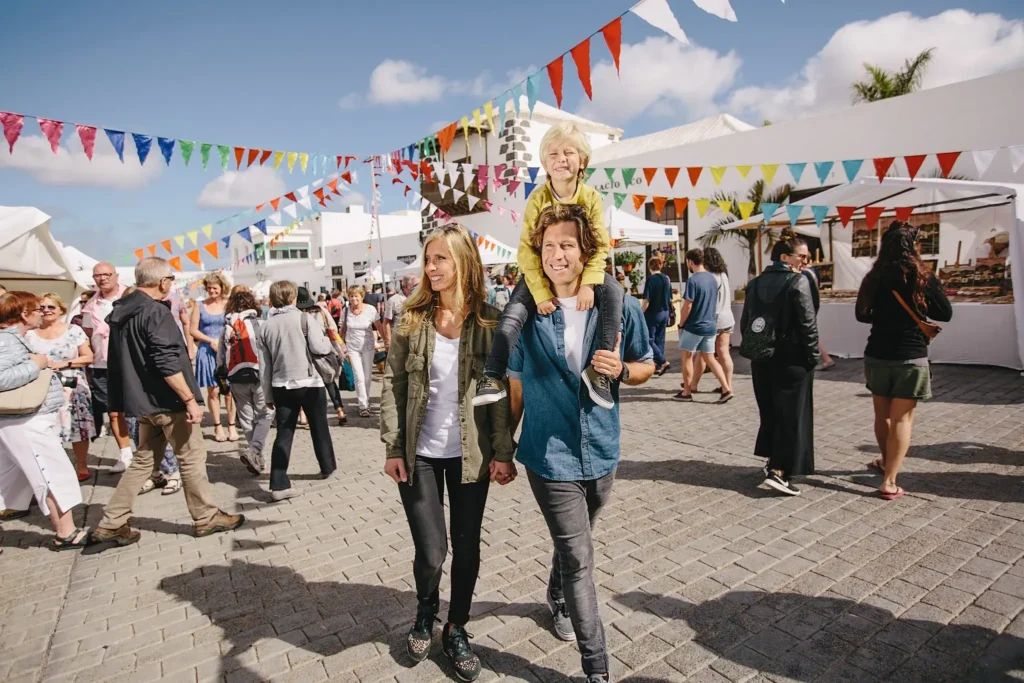 Next, go to the vibrant Teguise Market, where you'll find a maze of stalls selling local crafts, food, and music. A bustling hub of activity, it's like a party you're invited to, where every stall has a story to tell.
Castillo de San José
Rounding off day two, visit Castillo de San José, an 18th-century fortress that houses the International Museum of Contemporary Art. Overlooking the harbor, this castle holds fascinating past stories within its robust stone walls.
Inside, it's a different story altogether. The castle's rough history contrasts beautifully with the sophisticated modern art it houses. Art lovers will delight in the variety of artwork and installations on display.
As you stroll through the art-filled rooms, it's hard not to wonder: who would have thought that an old fortress could become a beacon of modern culture?
Thus, Castillo de San José is a fitting end to your second day in Lanzarote – an enchanting blend of the island's rich past and vibrant present.
Day 3: Experiencing the Beach and Watersports
Playa Blanca
On your final day, it's time to relax and soak up the sun at Playa Blanca, a pristine beach with golden sand and crystal-clear waters. Have you ever dreamt of being stranded on a picture-perfect beach? Well, Playa Blanca is as close to that dream as possible.
Try Diving or Snorkeling
If you're up for more adventure, why not try diving or snorkeling? Lanzarote's underwater world is just as mesmerizing as its landscapes. Imagine meeting curious sea creatures and exploring underwater volcanic structures. It's like stepping into a whole new world!
Conclusion: Making the Most of Lanzarote
Three days in Lanzarote may seem brief, but as you can see, it's more than enough to get a taste of this diverse island.
From its breathtaking natural landscapes to its vibrant culture and relaxing beaches, Lanzarote offers an enriching and varied experience.
Remember, travel is about immersing oneself in the local environment and making lasting memories, and there's no better place for that than Lanzarote.
FAQs
Q1: What is the best time to visit Lanzarote?
A1: Lanzarote enjoys a pleasant climate year-round, but spring (April to June) and fall (September to November) are ideal for visiting.
Q2: Do I need to rent a car in Lanzarote?
A2: While public transport is available, renting a car offers greater flexibility to explore the island at your own pace.
Q3: Are there any local dishes I should try in Lanzarote?
A3: Try the "papas arrugadas" (wrinkly potatoes) with "mojo" sauce and the local wine made from Malvasia grapes.
Q4: Is Lanzarote a good destination for families?
A4: Absolutely! With its beautiful beaches, parks, and various activities, Lanzarote is an excellent destination for families.
Q5: Can I use my credit card in most places in Lanzarote?
A5: Yes, credit cards are widely accepted in Lanzarote. However, carrying some cash for smaller establishments or market stalls is always a good idea.
Q6: What's the best way to get around Lanzarote?
A6: Renting a car is the most convenient way to explore Lanzarote. However, the island also has a reliable public transportation system, and bike rentals are popular.
Q7: How do I respect local customs and etiquette in Lanzarote?
A7: Generally, be polite, dress modestly while visiting religious sites, and respect the local environment. Learning a few Spanish phrases is also appreciated.
Q8: Are there any safety concerns for travelers in Lanzarote?
A8: Lanzarote is generally a very safe destination for travelers. However, like anywhere else, it's always important to stay vigilant, especially when in crowded areas.
Q9: Can I visit Lanzarote on a budget?
A9: Absolutely! While there are luxury options, Lanzarote offers affordable accommodation, dining, and activities. Planning and booking in advance can also help save money.
Q10: Do you recommend any must-see sights or activities in Lanzarote?
A10: While all of Lanzarote is beautiful, don't miss Timanfaya National Park, the César Manrique Foundation, and of course, the beaches. For activities, consider trying diving or snorkeling.