Caribbean Delights: A Guide to the Most Enchanting Honeymoon Resorts for Newlyweds
With its crystalline waters, powdery beaches, and lush landscapes, the Caribbean has long been hailed as a romantic paradise. For newlyweds seeking the perfect blend of tranquility, luxury, and natural beauty, the Caribbean offers a plethora of enchanting honeymoon resorts.
From secluded beachfront villas to opulent all-inclusive retreats, the region beckons with its promise of creating cherished memories that will last a lifetime.
In this guide, you'll embark on a journey to explore six of the most captivating couples only resorts in the Caribbean.
1: Jade Mountain Resort, St. Lucia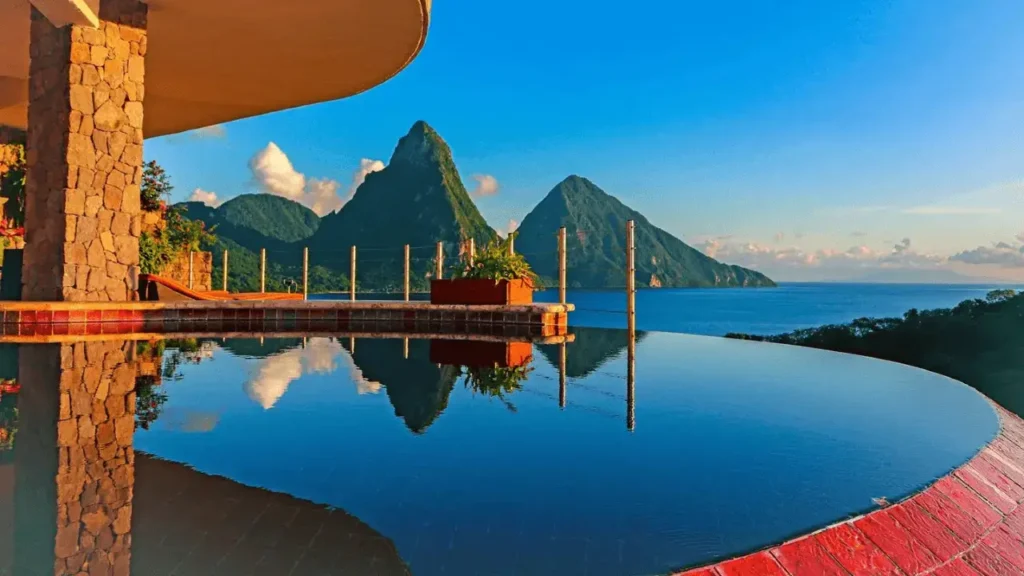 Perched on the hills of St. Lucia, the Jade Mountain Resort is an architectural marvel that seamlessly integrates with nature.
With open-air sanctuaries that offer unparalleled views of the twin Pitons and the Caribbean Sea, this resort provides a harmonious blend of luxury and nature.
The absence of televisions and other distractions fosters an atmosphere of intimate connection, making it an ideal choice for couples seeking serenity.
2: The Palms, Turks and Caicos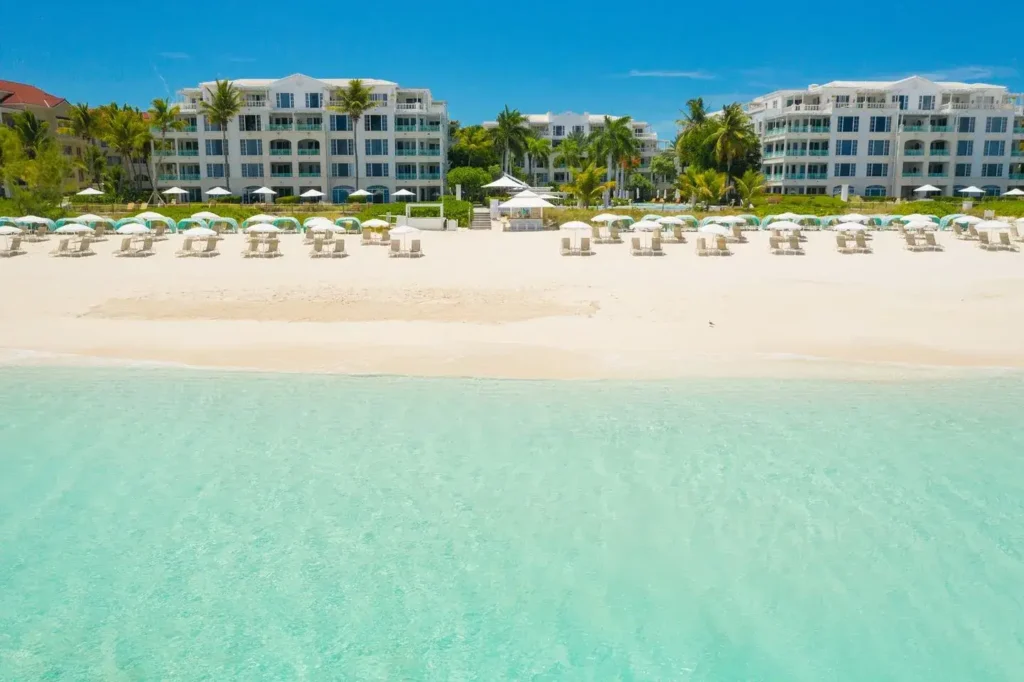 A paradise nestled in the Turks and Caicos archipelago, The Palms is a haven of luxury and relaxation. With its sophisticated suites, world-class spa, and gourmet dining options, this resort presents a refined escape for newlyweds.
The resort's serene stretch of Grace Bay Beach, known for its powdery sands and turquoise waters, provides a stunning backdrop for couples to unwind and celebrate their union.
You may like to check out Fun Things to do in Punta Cana.
3: Sandy Lane, Barbados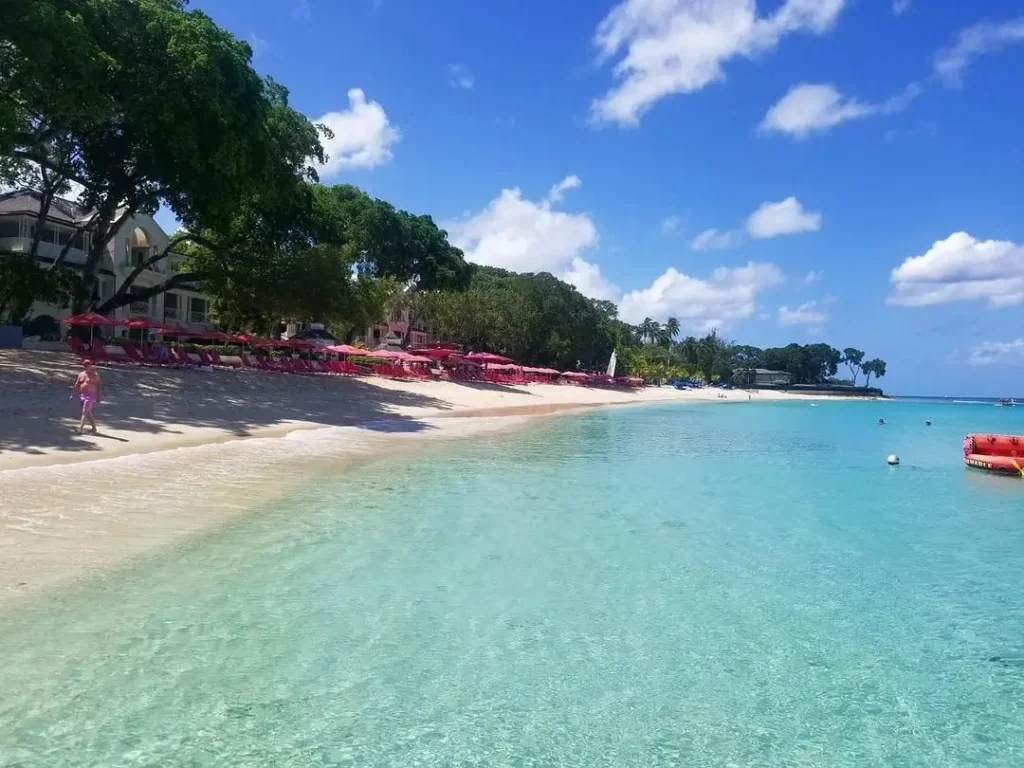 Sandy Lane in Barbados reigns supreme for couples seeking timeless elegance and impeccable service. This iconic resort offers an array of lavish suites and beachfront villas, each exuding a sense of luxury.
From golfing on its renowned courses to indulging in spa treatments inspired by Bajan traditions, Sandy Lane promises an experience that blends sophistication with the warmth of the Caribbean spirit.
4: The Caves, Jamaica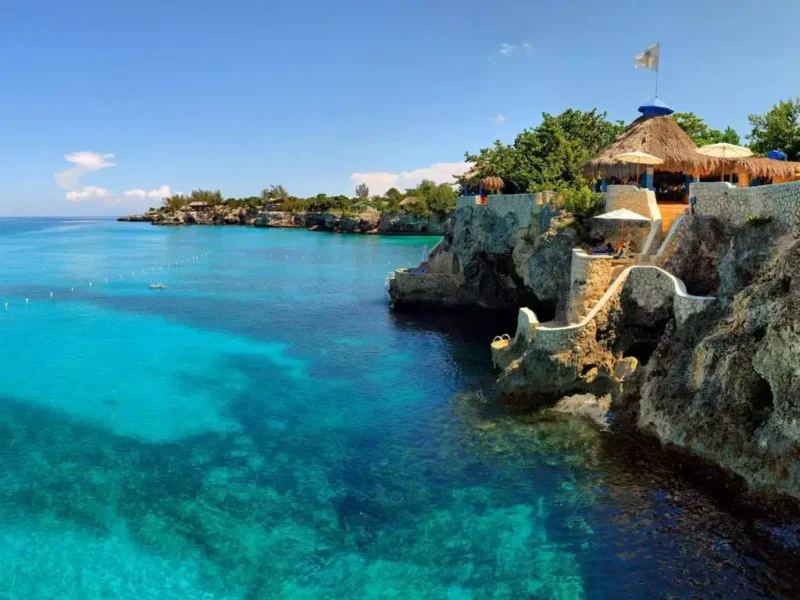 Nestled on the cliffs of Negril, The Caves offer an intimate and romantic escape in Jamaica. Known for its unique, handcrafted cottages and stunning oceanfront views, this resort is perfect for couples who seek privacy and seclusion.
The iconic cliffside dining experience and the possibility of exploring underwater caves add a touch of adventure to the romantic atmosphere, creating truly unforgettable memories.
5: Rosewood Little Dix Bay, British Virgin Islands
In the heart of the British Virgin Islands lies the Rosewood Little Dix Bay, an embodiment of Caribbean luxury. This resort provides a good mix of recreation and relaxation amid lush surroundings and immaculate beaches.
Couples can indulge in spa treatments, embark on snorkeling adventures, or bask in the serenity of their private accommodations, making it an ideal destination for honeymooners.
6: Couples Sans Souci, Jamaica
Tucked away in Ocho Rios, Couples Sans Souci embodies the essence of romance and relaxation. With its intimate, all-inclusive atmosphere, this resort caters to couples seeking to reconnect.
From candlelit dinners on the beach to exploring the natural mineral springs, every moment at Couples Sans Souci is designed to foster connection and celebrate love.
Time to spare? Check out Travel Essentials For A Memorable Trip
Conclusion
As the sun sets beneath the Caribbean Sea, newlyweds embrace the allure of enchanting couples only resorts that blend luxury, natural beauty, and romantic ambiance.
From the dramatic vistas of Jade Mountain in St. Lucia to the timeless elegance of Sandy Lane in Barbados, each resort weaves a unique tapestry of experiences that cater to the desires of honeymooning couples.
With its warm hospitality and breathtaking scenery, the Caribbean promises to be the backdrop of cherished moments that mark the beginning of a lifelong journey together.
For those seeking to create unforgettable memories in a paradise of relaxation and love, the Caribbean's most enchanting honeymoon resorts stand ready to welcome and embrace their dreams.
Disclaimer: Vasttourist always strives for content accuracy. Since the time of publishing, travel-related information regarding pricing, schedules, and hours may have changed. Please see individual websites embedded in this post for the most current trip-planning information.

Unless otherwise stated, Vasttourist does not claim ownership of any images used on our blog site. The respectful owners of all visual content have copyright protection. We try to include links to the sources. If any images are your property and you do not want them to appear on our blog, don't hesitate to contact us; we will take them down immediately. We support properly crediting the original writer, artist, or photographer.