Women's Clothing and Fashion in the winter season
When winter arrives, it's time to indulge in the luxurious comfort of sweaters and cardigans. These versatile pieces come in a variety of styles, from chunky cable knits to sleek cashmere blends.
A classic turtleneck sweater can be paired with tailored trousers and ankle boots for a polished office look, while an oversized cardigan can be thrown over a dress for a relaxed yet stylish ensemble.
Don't shy away from experimenting with textures and patterns to add depth and character to your winter outfits.
Mastering the Art of Winter Layering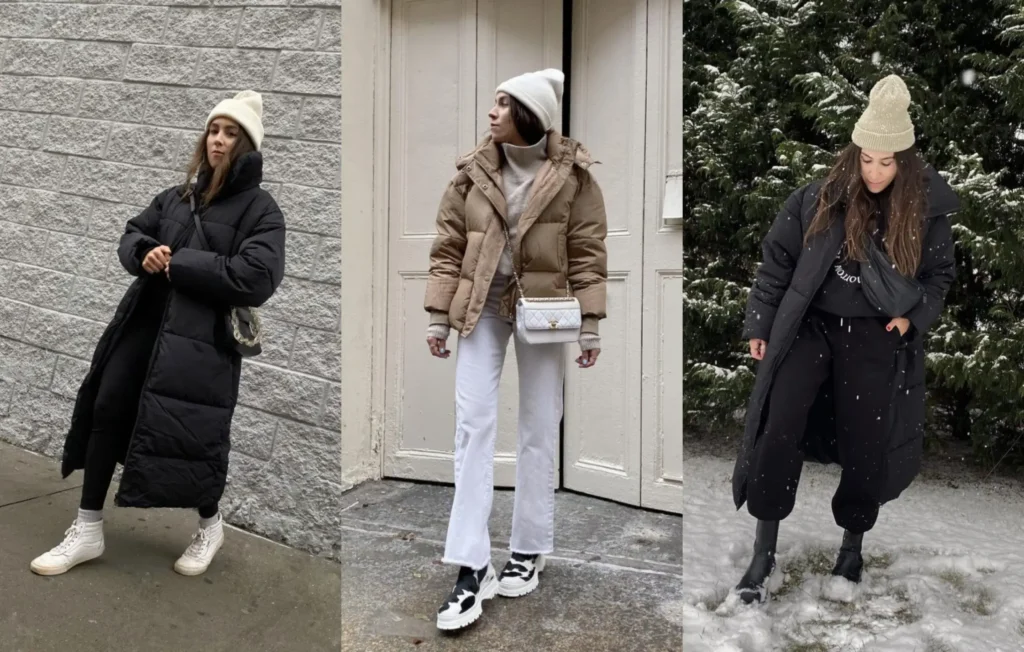 Layering becomes an essential skill for womens clothing during the winter season, allowing you to stay warm while maintaining a fashionable appearance.
Start with a lightweight base layer, such as a thermal top or a fitted turtleneck, and build up with sweaters, blouses, and jackets.
Mix and match different lengths and textures for a visually appealing result. A well-executed layered outfit not only keeps you cozy but also adds dimension and interest to your overall look.
Elevate Your Style with Coats and Jackets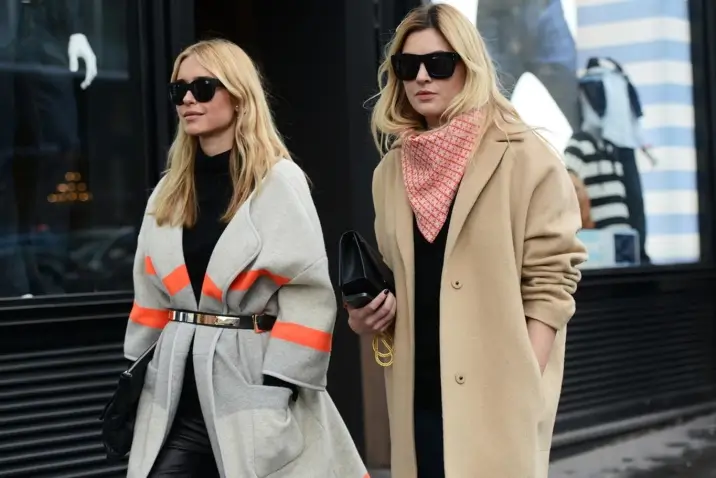 Your choice of outerwear can have a significant impact on your winter fashion. A tailored wool coat exudes sophistication and can be effortlessly dressed up or down.
For a more casual and sporty vibe, opt for a puffer jacket or a faux fur-trimmed parka. Don't forget to pay attention to details like buttons, belts, and collars, as they can add personality to your coat and showcase your unique style.
Youmay like to check out 10 Best Brown Winter Jackets for Men and Women.
Effortless Elegance in One Piece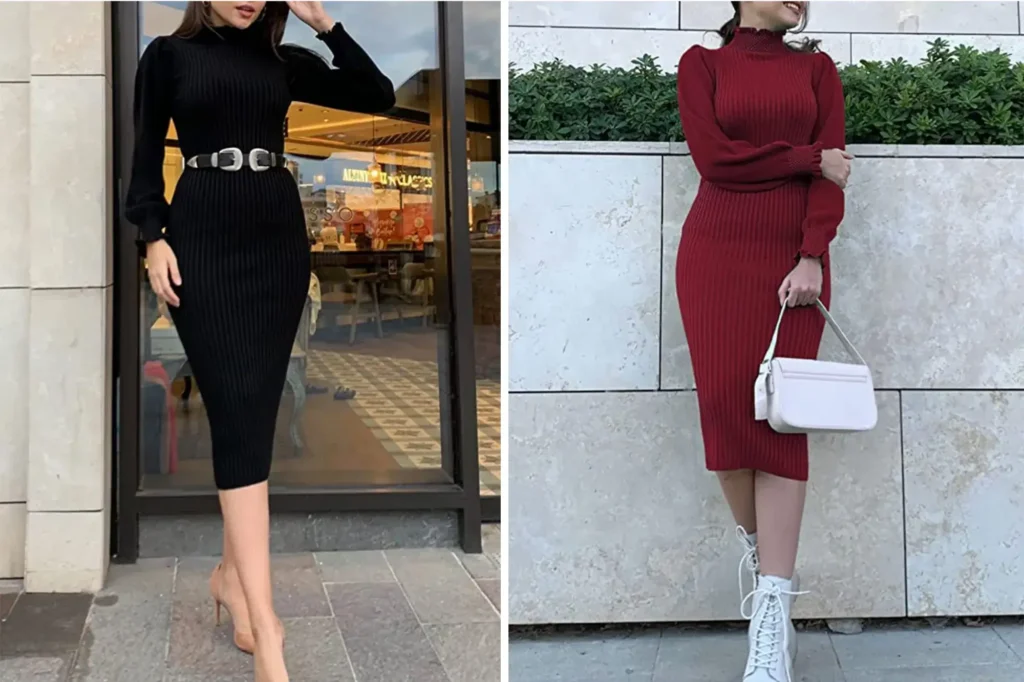 Sweater dresses are a winter wardrobe staple that effortlessly combine comfort and style. These versatile pieces can be worn with tights, leggings, or even over-the-knee boots for added warmth.
Cinch your waist with a belt to create a flattering silhouette, or layer the dress over a turtleneck for an extra cozy and fashionable look.
Sweater dresses come in various lengths and cuts, allowing you to choose a style that suits your body shape and preferences.
A Pop of Color and Texture
Accessorizing plays a crucial role in winter fashion, and a statement scarf can be the perfect finishing touch to your outfit. Opt for scarves in bold colors, vibrant prints, or luxurious fabrics to add a pop of color and texture to your look.
A well-chosen scarf not only keeps you warm but also elevates your ensemble, making it a true reflection of your personal style.
The Ultimate Winter Footwear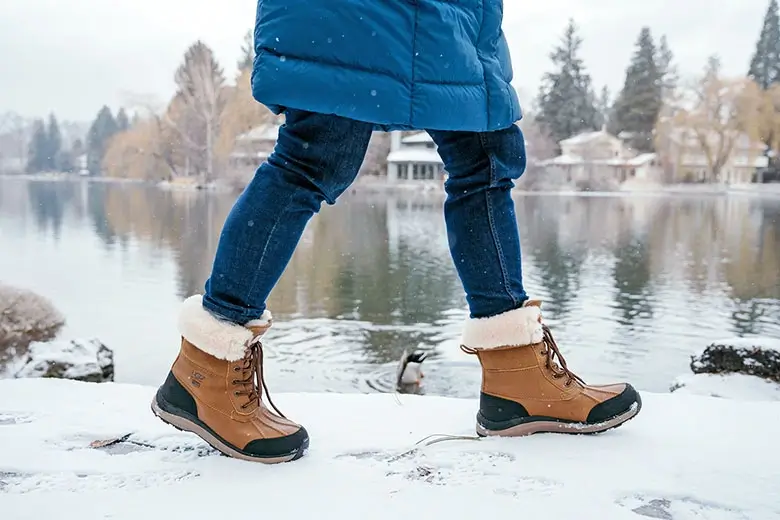 When it comes to winter footwear, boots take center stage. Knee-high or ankle boots in leather, suede, or even shearling-lined variations are a must-have.
They not only provide the necessary warmth and protection but also add an element of sophistication to your outfit.
Pair ankle boots with skinny jeans or tights for a sleek look, or go for knee-high boots to create a stylish ensemble that's perfect for both work and play.
Cozy and Cruelty-Free Glamour
Faux fur has become a popular choice for adding a touch of luxury and glamour to winter outfits. From faux fur coats and vests to fur-trimmed accessories like hats and gloves, there's no shortage of options to embrace this trend.
Faux fur not only keeps you warm but also adds texture and a touch of opulence to your overall look. Choose neutral tones or go for bold colors to make a statement while staying cozy.
Embrace Comfort and Style
Don't let the cold weather deter you from wearing your favorite skirts and dresses. Tights and leggings are your secret weapons for staying warm while showcasing your feminine style.
Choose opaque or patterned tights to add visual interest to your outfits, or opt for fleece-lined leggings for ultimate comfort and warmth.
These versatile pieces allow you to extend the life of your summer wardrobe and create chic winter ensembles.
Head-Turning Accessories
Hats and beanies not only keep you warm but also add a dash of style to your winter outfits. From wide-brimmed fedoras to slouchy beanies, these accessories can instantly elevate your look and make a fashion statement.
Experiment with different styles and materials to find the perfect hat that complements your ensemble and showcases your personality.
Functionality Meets Fashion
Complete your winter look with stylish gloves or mittens that offer both warmth and style. Leather gloves exude sophistication and can be paired with a variety of outfits, from casual to dressy.
For a playful and cozy touch, opt for mittens with cute patterns or faux fur trim. With the right pair of gloves, you can keep your hands toasty while adding a fashionable element to your winter ensemble.
Flirty and Feminine
Don't let the cold weather discourage you from wearing skirts and dresses. Embrace the charm of winter fashion by incorporating stylish skirts and dresses into your wardrobe. Opt for thicker fabrics like wool or tweed to keep you warm while exuding elegance.
Pair your skirts with cozy tights or knee-high socks, and don't hesitate to experiment with different lengths and silhouettes.
A sweater dress paired with knee-high boots creates a chic and comfortable ensemble perfect for both casual outings and semi-formal gatherings.
Mixing Textures for Depth
Winter fashion is all about layering, and this presents an exciting opportunity to experiment with textures and fabrics. Combine materials like knit, suede, velvet, and faux fur to create depth and visual interest in your outfit.
For instance, pair a velvet blazer with a chunky knit scarf and faux fur-lined boots to achieve a multi-dimensional and sophisticated look. The art of layering not only keeps you warm but also showcases your creative styling skills.
Mastering the All-One-Color Trend
Monochromatic outfits are a powerful trend in winter fashion, allowing you to create visually striking ensembles that convey elegance and confidence.
Choose a single color and incorporate various shades and textures of that hue into your outfit. For instance, combine different shades of blue by wearing navy pants, a cobalt sweater, and a light blue scarf.
Monochromatic dressing creates a streamlined and harmonious look while offering a touch of drama and sophistication.
Dressing Up for Winter Events
Winter brings along a host of festive events, from holiday parties to New Year's celebrations. Embrace the opportunity to showcase your winter fashion prowess by dressing up in glamorous ensembles. Opt for a floor-length velvet gown or a sequin cocktail dress for an elegant and chic look.
Experiment with rich jewel tones like emerald, burgundy, and deep purple to add a touch of opulence to your winter wardrobe.
Pair your outfit with statement jewelry and a stylish clutch to complete the ensemble and make a lasting impression at any event.
Conclusion
As the temperature drops, your fashion creativity can soar. Winter fashion is a chance to explore various layers, textures, and styles to create looks that are not only stylish but also functional.
From luxurious coats and cozy sweaters to elegant dresses and sophisticated accessories, the options are endless.
With a little creativity and confidence, you can embrace the winter season with a fashion-forward approach that keeps you warm and chic no matter the occasion.
Disclaimer: Vasttourist always strives for content accuracy. Since the time of publishing, travel-related information regarding pricing, schedules, and hours may have changed. Please see individual websites embedded in this post for the most current trip-planning information.

Unless otherwise stated, Vasttourist does not claim ownership of any images used on our blog site. The respectful owners of all visual content have copyright protection. We try to include links to the sources. If any images are your property and you do not want them to appear on our blog, don't hesitate to contact us; we will take them down immediately. We support properly crediting the original writer, artist, or photographer.