The Ultimate Summer Camp Packing List for Counselors + Downloadable Checklist
Summer camp is fun and filled with experience, which everyone knows about. But the issue comes when it comes to packing the thing you need.
Whether it's your first time as a camp counselor or you have been a counselor but still need clarification about what to bring, we have you covered!
Summer camps are filled with locals and foreigners, but there is little of a difference in the things you are to bring. In short, for a quick view, we suggest the following items you can pack including:
While all these items are useful for you while in camp, let's look in more detail at these items and why they are essential for you as a counselor in camp.
Let's dive in!
The Summer Camp Packing List For Counselors
In this section, we'll dive into further details on summer camp packing lists for counselors.
1. Backpack or Suitcase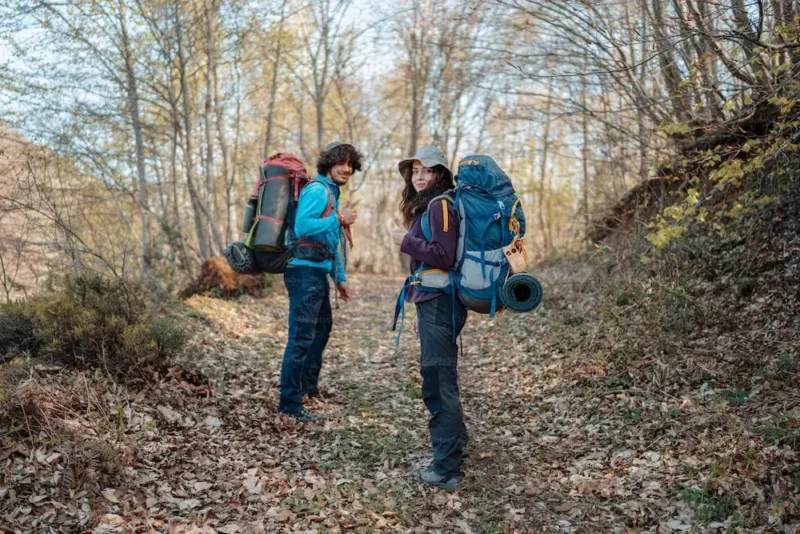 A medium/small backpack or suitcase is needed to pack your items. And like most other councilors, the foreigners would love to travel around before returning home.
In this case, a backpack is one of the best options. You can check out our top recommended moderate traveling backpack from Amazon. But when buying a suitcase, ensure it needs to be bigger and can also contain most items.
2. Clothing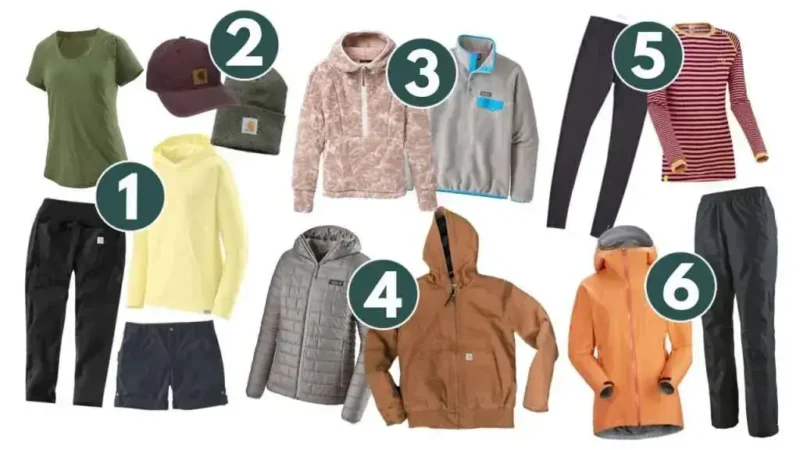 First, you need clothing and footwear; when choosing one for yourself, versatility and comfort are more important.
For most camps, it is about 10 to 14 days meaning you will need a few pieces of clothing when packing. You can pack a mix of t-shirts, shorts, and long-sleeved shirts for different weather conditions, as in summer, it can sometimes be cold, warm, or even hot.
Apart from T-shirts and the rest mentioned, it would help if you forgot to pack a lightweight rain jacket or poncho in case of unexpected showers. Also, bring enough socks and undergarments to last the entire camp session.
Note, sometimes, for counselors, camps provide t-shirts for camp activities; when packing your clothing, ensure you fill as little as you can make 8 is enough as in most camps, laundry is usually done once a week.
You may like to check out 6 Best Steps On How to Pack Efficiently for a Winter Vacation.
3. Footwears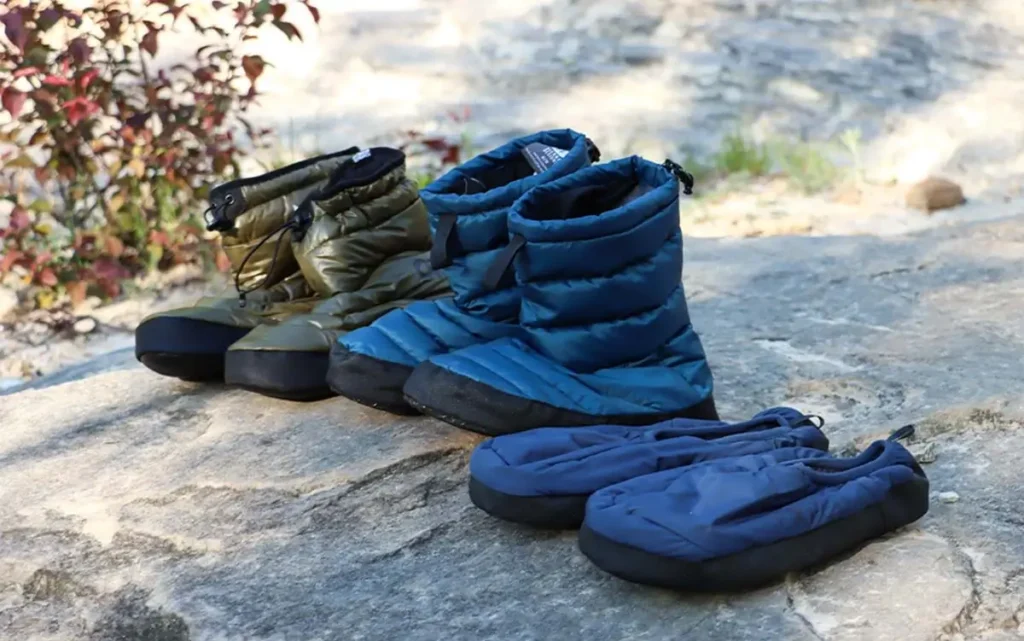 Sturdy and comfortable closed-toe shoes are a must for all the outdoor activities you'll engage in. In that case, you can pack Snickers and hiking shoes with you in case of any hiking activities.
In addition to the kind of footwear to pack, you might also need flip-flops or water-resistant shoes in case of water activities.
4. Bedding and Sleeping Gear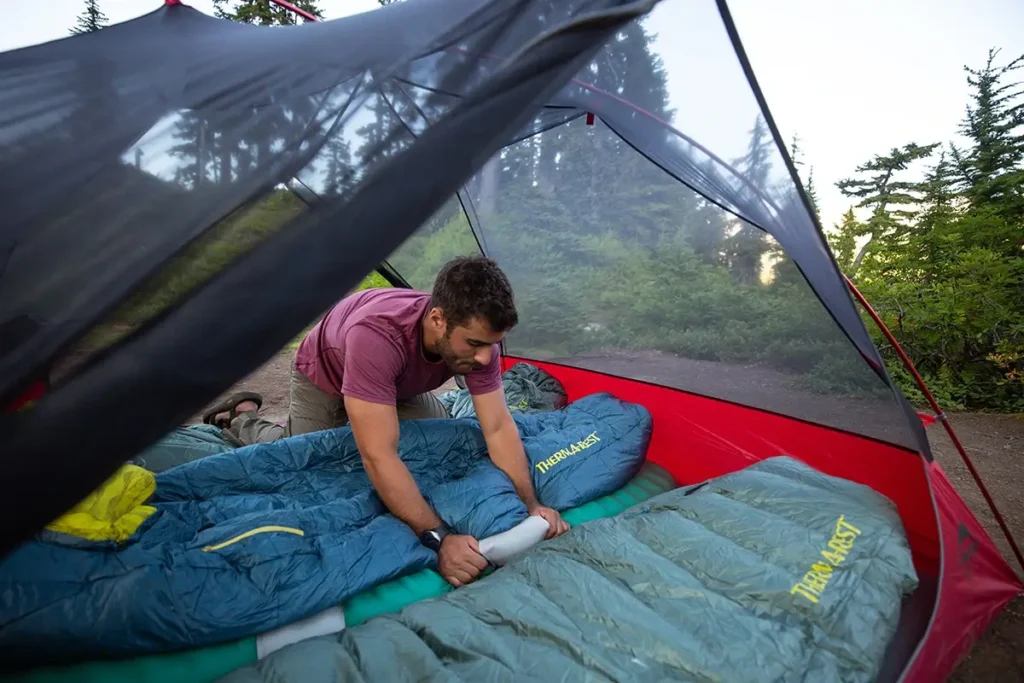 Most camps provide essential bedding for their counselors, especially if you aren't a foreign camp counselor. While these camps sometimes offer the basic bedding needed, having your own is always good.
Pack your bedding, a sleeping bag suitable for the climate, and a comfortable sleeping pad or air mattress. Remember your favorite pillow to ensure a good night's rest after a fun-filled day.
5. Personal Toiletries
While you might be away, it also feels good to look good and, at the same time, clean. What I'm trying to say is that you need your toiletries to stay stunning while in camp. If you are packing your items, pack travel-sized toiletries to save space.
Essential items you should pack include toothpaste, toothbrush, shampoo, conditioner, soap, sunscreen, insect repellent, and any personal medications you may need. A small first aid kit with band-aids, antiseptic cream, and pain relievers is also wise to have on hand.
6. Reusable Water Bottles and Snacks
Water is needed When hiking or out for other camp activities that might get you dehydrated. Staying hydrated is very important during camp activities, so bring a reusable water bottle to refill throughout the day.
Also, pack a stash of non-perishable snacks to keep your energy levels up during busy days but sometimes not needed, as there might be available options for you to get all snacks you need at the camp areas. But if you feel bringing yours is more okay, snacks like granola bars, nuts, and dried fruits are the most convenient and nutritious options you should pack.
7. Camp Essentials
Sometimes you might be left in the dark, whether in your bathroom or your bedding space/tent is possible. So, ensure you equip yourself with a reliable flashlight or headlamp for nighttime adventures and trips to the bathroom.
A multi-tool or pocket knife can also come in handy for various tasks around camp, but check with the camp rules and regulations that pocket knives are allowed in the camp areas. Additionally, most importantly, you will want to put down some experience. Therefore remember to bring a notebook and pen to jot down notes, ideas, and memorable moments during your camp journey.
8. RainGear
During summer, the weather can be unpredictable. At times it might rain, the sun might be high, or even so, the weather might be cold, especially at night, so ensure you pack a foldable umbrella or rain poncho.
9. Sun Protection
Apart from the rain, you might also want to protect yourself from the sun, which you can achieve with either sunglasses, a wide-brimmed hat, or even a high SPF sunscreen to ensure a safe and enjoyable experience outdoors.
10. Entertainment and Group Games
I have listed almost everything, but something is left to be mentioned. We all know camp is a place for fun and many more. But how can that be achieved without entertainment and group games?
At times, counselors often have downtime with their campers. But what happened during this period? They got themselves entertainment with available entertainment and games.
So, consider packing some fun and engaging group games or sports equipment. Frisbees, soccer balls, and card games can unite campers and foster positive interactions.
In Summary
Being a summer camp counselor, whether it's your first time or not, is one of the essential roles in camps that help create lasting memories and a positive impact on the lives of campers.
If you need clarification about what to pack, using this ultimate summer camp packing list, you'll be well-prepared to take on any adventure that comes your way.
Also, remember that a well-packed counselor is confident and capable! So, prepare for a fantastic summer camp experience filled with laughter, learning, and unforgettable moments with other campers and counselors.
Disclaimer: Vasttourist always strives for content accuracy. Since the time of publishing, travel-related information regarding pricing, schedules, and hours may have changed. Please see individual websites embedded in this post for the most current trip-planning information.

Unless otherwise stated, Vasttourist does not claim ownership of any images used on our blog site. The respectful owners of all visual content have copyright protection. We try to include links to the sources. If any images are your property and you do not want them to appear on our blog, don't hesitate to contact us; we will take them down immediately. We support properly crediting the original writer, artist, or photographer.