Everest Base Camp Trek – A Journey to Thin Air
Have you been looking for ways to tour the Everest Base Camp? Everest is the crown of mountain climbers, and getting to its base camp is the ultimate goal for adventurers and thrill seekers.
The scenic forests, Sherpa settlements, glacier moraines, and panoramas are all accessible for photography along the trek, which some have dubbed "the stairs to paradise."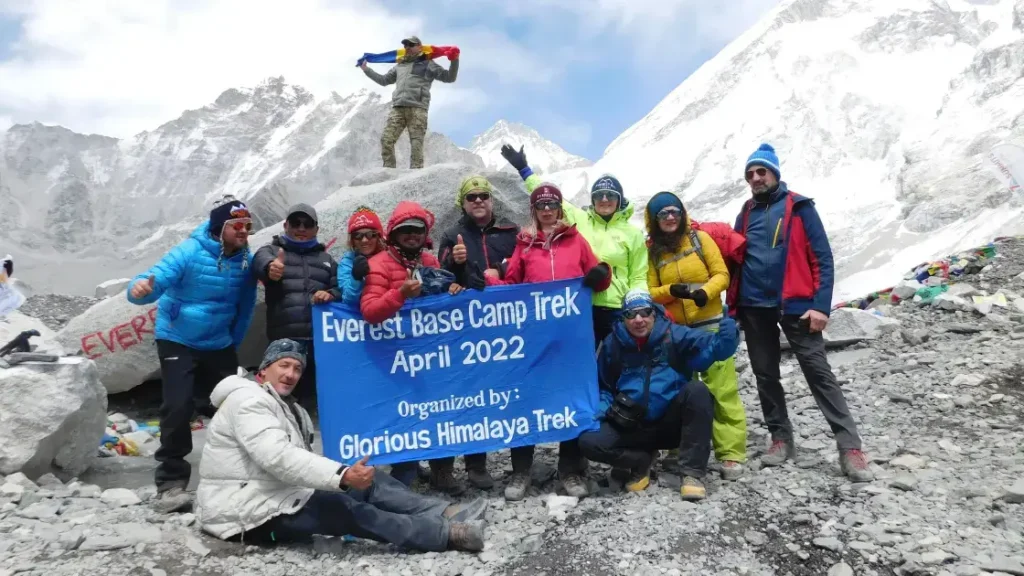 Everest Base Camp Trek is a once-in-a-lifetime chance to discover the mountain and the wonders of this Himalayan environment for those who dare to go above their comfort zones and soar their dreams above the clouds.
Once you arrive in Kathmandu, an ancient city covered in mythology and mystique, your journey will officially begin. A thrilling 30-minute flight takes you to Tenzing Hilary Airstrip Lukla, one of the most remote airports on earth.
Our trek journey actually starts here! And we travel the path that skirts the Dudh Koshi River's roaring banks. On the second day of our trip, we will arrive in Namche after crossing a number of suspension bridges, rivers, and Sherpa villages.
Namche, a former center of trade and the entrance to Everest, is home to a number of lodging options, dining establishments, and gift shops where you may prepare for your trip by acclimating and sightseeing.
Come past Tengboche, Dingboche, and Lobuche, three Sherpa towns, before making your way to Gorakshep, a sleepy town right on the edge of the Khumbu Glacier. We will eventually arrive at Everest Base Camp in the Khumbu Valley on the ninth day of our expedition.
We then trek to Kalapatthar (5548 m) to take pictures and create lifelong memories of Everest and the surrounding peaks. Then, before taking another mountain flight to return Kathmandu, we will make our way back to Pheriche, Namche, and Lukla.
In general, the Everest Base Camp Trek requires more extra days and physical fitness than the Annapurna Base Camp Trek.
Is the Everest Base Camp Trek Difficult?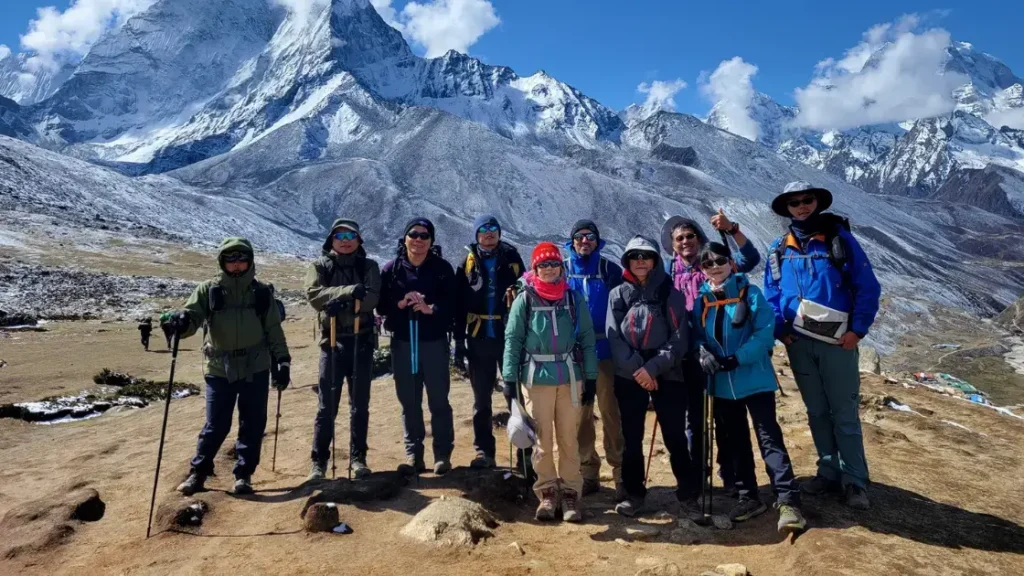 How difficult is the EBC trek? It is a major question for all travelers. The Everest Base Camp Trek is a moderate trek that takes you on a long hike at a high altitude.
In reality, the Mount Everest Base Camp trek is not as difficult as most people imagine it in their minds. This trek is achievable for anyone with an average level of fitness, with or without any prior trekking experiences.
However, the trek demands approx. 12–16 km of 4-6 average walking hours per day, reaching up to the maximum elevation of 5,545 meters. So, be prepared both physically and mentally before you opt for the EBC trek. Some backpackers find this trek easy, while others find it challenging.
In a sense, the EBC trek is an opportunity to test your patience and endurance to the next level and prove to yourself what you can truly achieve.
We recommended you do Cardio exercises to build your strength. Activities like walking, running, and swimming will help you boost your stamina in preparation to tackle the Everest Base Camp Trek. Focus on building your strength, especially your leg muscles.
It's advisable to be pretty fit to undertake this Everest Base Camp journey. You just need some good hiking exercise before doing this trip.
You may like to check out Aquila Private Game Reserve & Spa: Embark on a Safari Adventure in South Africa.
General itinerary for the Everest base camp trek
The Best time to trek to Everest Base Camp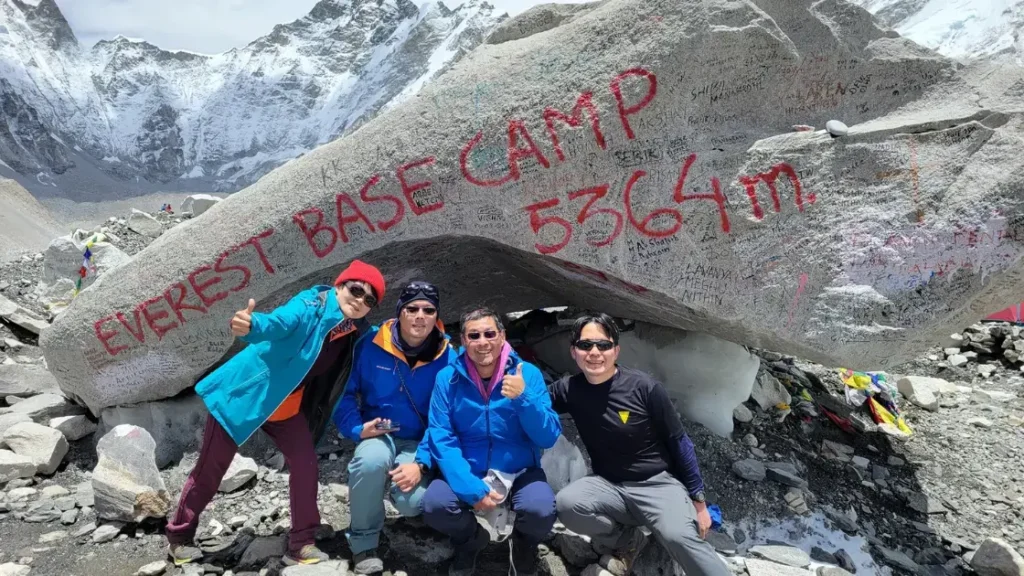 The best periods to hike to Everest Base Camp are generally to be in the two seasons of spring and fall, from March to May and late August to September, respectively. In contrast, October is regarded as the best month for trekking in Nepal and also the EBC Trek.
The weather and temperature are stable over these months and tend to be very comfortable, with days that are frequently clear and provide fantastic opportunities to capture the stunning image of the mighty Himalayas.
However, the Everest Region experiences heavy downpours throughout the summer monsoon months of June and July, along with the rest of Nepal. This creates obstructing views, muddy and dangerous pathways, making monsoon trekking less enjoyable.
Did You Know?
Nepal honors Sir Edmund Hillary of New Zealand and Tenzing Norgay Sherpa of Nepal, the first climbers to reach the peak of Mount Everest in 1953, on May 29 every year. The occasion is commemorated by monuments, the Everest Marathon,  and special events in Kathmandu and the Everest region. 
Want to be a part of this lifetime adventure journey with your loved ones? Contact Glorious Himalaya Trekking Pvt. Ltd., a leading Himalayan local tour operator based in Kathmandu, Nepal.
Email: [email protected]  
Time to spare? You may like to check out the Beauty of Ruedi Reservoir Camping: A Serene Outdoor Escape.