Top 5 LGBT-Friendly Romantic Places for a Date in New Jersey
Are you looking for LGBT-Friendly Romantic Places for a Date in New Jersey? In today's digital age, online dating has become a popular and convenient way for LGBT individuals to connect with potential partners.
With the rise of dating platforms specifically designed for women looking for women and other members of the LGBT community, the search for meaningful connections has become more accessible and tailored to individual preferences.
These dating platforms have opened up a world of possibilities, providing a safe and inclusive space for exploring romantic connections.
With the help of modern matchmaking technology, finding a compatible partner has always been challenging, as these platforms provide extensive matching algorithms and personalized features to connect women seeking women with like-minded individuals who share their interests, values, and relationship goals.
Once you've found a connection, the next step is to plan a memorable date. Fortunately, New Jersey offers a range of LGBT-friendly romantic places perfect for creating lasting memories.
In this article, we will explore the top five best LGBT-friendly romantic places for a date in the Garden State, providing you with options to enhance your dating experience.
5 LGBT-Friendly Romantic Places for a Date in New Jersey
#1. Cape May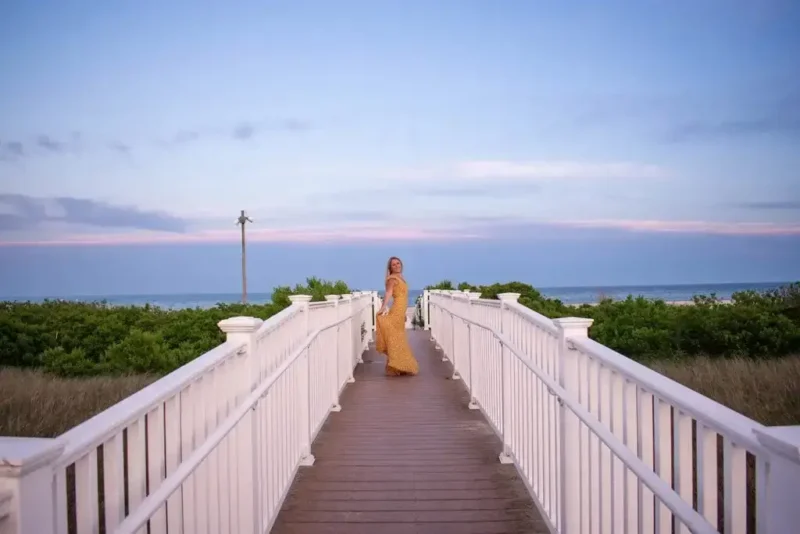 Known for its charming Victorian architecture and stunning beaches, Cape May offers a picturesque setting for a romantic date.
Stroll along the historic streets, enjoy a romantic dinner at one of the restaurants, or plan a romantic beach picnic while watching the sunset.
Cape May provides a serene and romantic atmosphere for LGBT couples to connect and create beautiful memories.
Couples can stroll down the shore, swim, or construct sandcastles on Cape May's beaches, which are among the most picturesque in New Jersey. In addition, there are many dining options, ranging from upscale restaurants to more formal ones.
Here are some additional ideas for a romantic date in Cape May:
Take a walk on the beach at sunset.
 Have a picnic dinner on the beach.
 Visit the Cape May Lighthouse.
 Go for a carriage ride through town.
 Attend a concert or show at the Cape May Convention Hall.
 Spend the night at a bed and breakfast.
No matter what you choose to do, you're sure to have a romantic time in Cape May.
#2. Asbury Park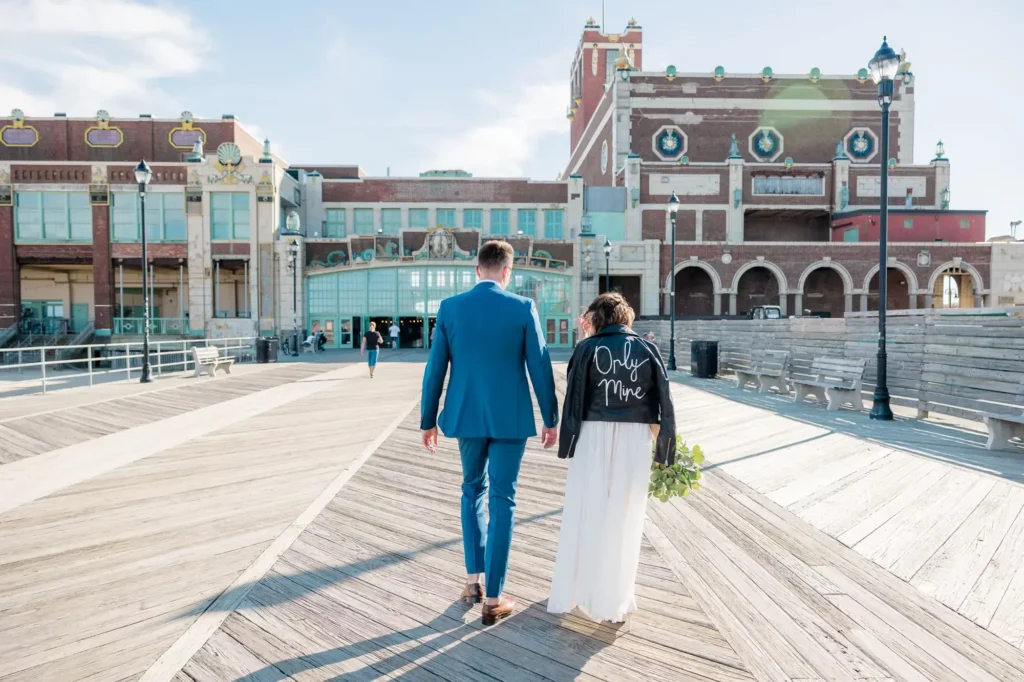 Asbury Park is a vibrant and diverse city that has become a popular destination for the LGBT community. This inclusive and welcoming community offers a variety of activities for a memorable date.
Enjoy a romantic walk along the boardwalk, explore the unique art galleries, or attend one of the many LGBT events and festivals hosted throughout the year. Asbury Park provides a lively and dynamic atmosphere for couples to enjoy a fun-filled date.
Asbury Park is known for its vibrant music culture and some of New Jersey's most stunning beaches. You can take strolls along the beach, swim in the sea, or construct sandcastles.
Another fantastic area to go on a date is the boardwalk in Asbury Park. The passage is a terrific area to stroll hand in hand, and people watch because it is lined with stores, eateries, and arcades. You can also ride the Wonder Wheel or the antique carousel.
Asbury Park is a fantastic choice if you're seeking a romantic destination in New Jersey. Asbury Park will make your date unforgettable thanks to its thriving music culture, stunning beaches, and adorable boardwalk.
Are you looking for more beautiful experiences in New Jersey? Check out Fun Things to Do in Montclair (New Jersey).
#3. Lambertville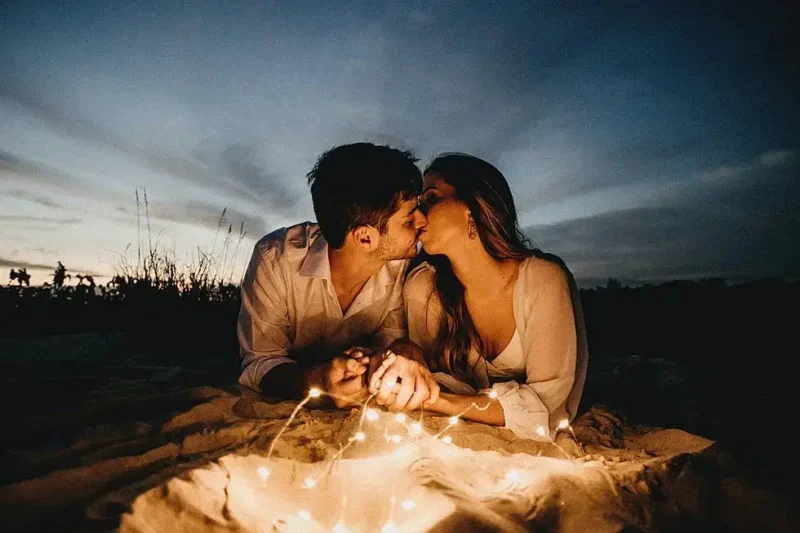 Nestled along the Delaware River, Lambertville exudes a romantic and quaint ambiance that is perfect for couples.
Take a scenic stroll along the canal path, explore the charming boutiques and art galleries, or indulge in a romantic dinner at one of the cozy restaurants. Lambertville offers a peaceful and romantic escape for couples looking to spend quality time together.
You may choose from various eateries and retail establishments in Lambertville, so you will likely find something you and your partner will like. Several antique shops and art galleries are fantastic places to find unique items for your date or keepsakes.
Lambertville is a fantastic choice if you're seeking a romantic destination in New Jersey. Lambertville is sure to make your date unforgettable thanks to its charming environment, its selection of activities, and its proximity to New Hope, Pennsylvania.
#4. Grounds For Sculpture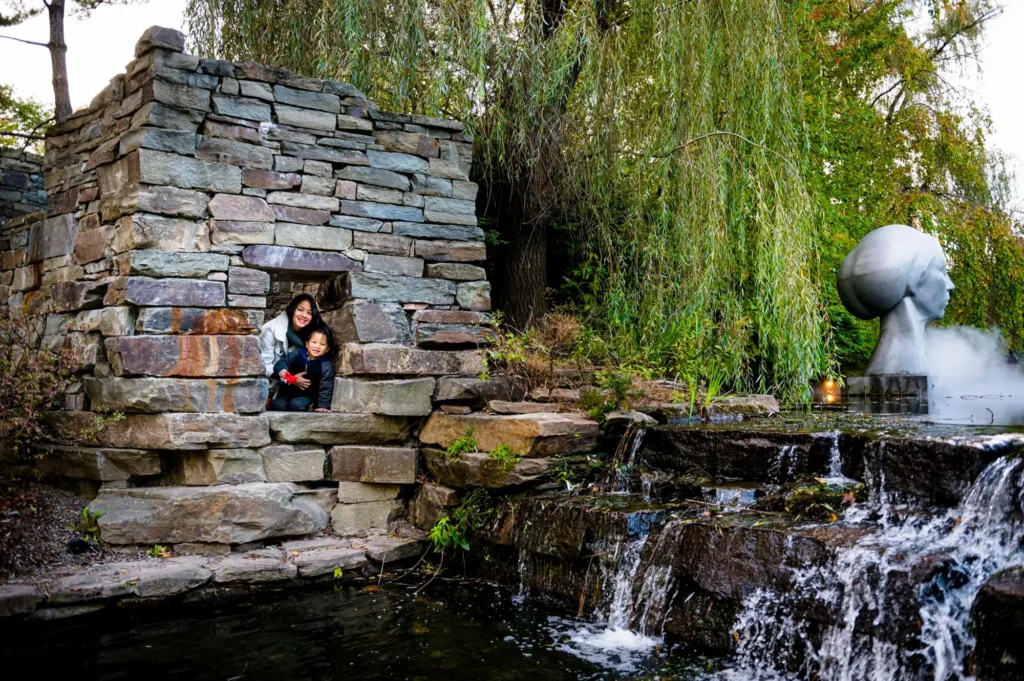 Located in Hamilton, Grounds For Sculpture is a unique and enchanting destination for art-loving couples. Wander through the beautifully landscaped gardens and discover captivating sculptures at every turn.
Enjoy a leisurely picnic amidst the artistic surroundings or have a romantic meal at the on-site restaurant overlooking the stunning scenery. Grounds For Sculpture provides a genuinely immersive and romantic experience for LGBT couples.
You may also like to check out 5 Things to Consider for a Smooth Travel Experience.
#5. Liberty State Park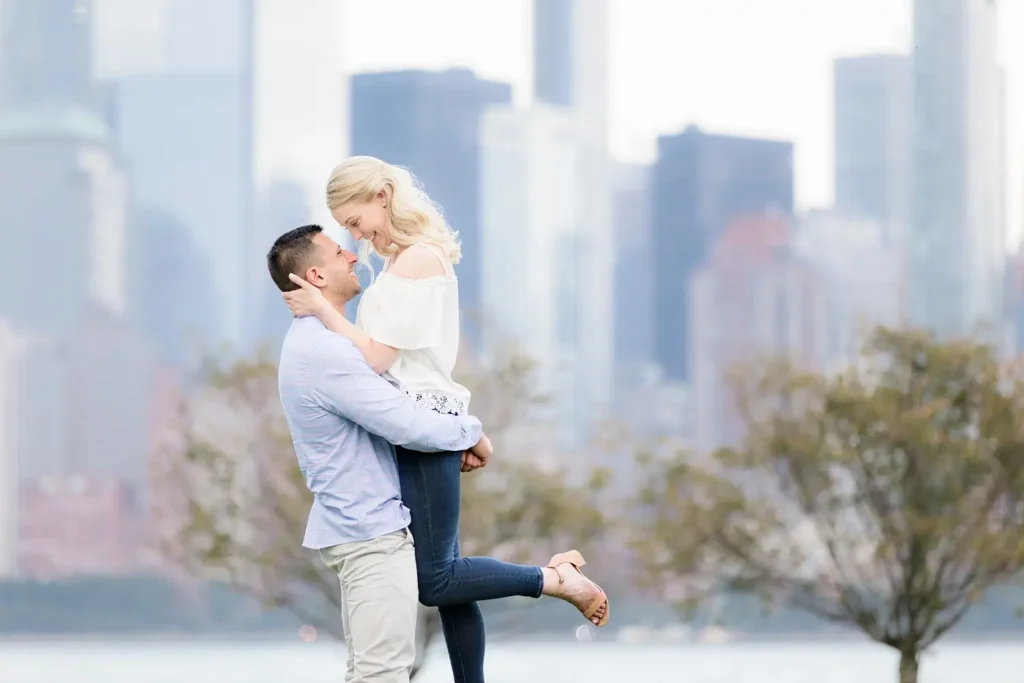 Liberty State Park in Jersey City is the ideal choice for couples seeking a blend of romance and breathtaking views.
Enjoy a scenic walk along the waterfront, have a romantic picnic with a backdrop of the Manhattan skyline, or take a relaxing boat ride to the nearby Ellis Island and Statue of Liberty. Liberty State Park offers a romantic and awe-inspiring setting for couples to create lasting memories.
There are many areas where you can relax and people-watch or just take in the landscape in the park, making it a fantastic place to unwind and enjoy each other's company.
In addition, there are other things to enjoy in Liberty State Park, such as biking, boating, fishing, and hiking. Additionally, you can go to the Central Railroad of New Jersey Terminal, the Historic Firehouse Museum, and the Liberty Science Center.
Before You Go…
New Jersey offers many LGBT-friendly romantic places that provide the perfect backdrop for unforgettable dates, and each of the destinations, as mentioned earlier, offers unique experiences that cater to the romantic aspirations of the LGBT community.
Embrace the beauty of New Jersey and embark on a journey of romance, creating cherished memories with your partner in these LGBT-friendly settings.