5 Things To Look For In A Reliable Travel Leather Bag
Your bag is one of the necessary items when you travel. It carries all your essentials to ensure you're comfortable wherever you go. One of the top choices among seasoned travelers is a leather bag.
Leather is a premium material for travel bags due to its durability and elegance. Premium leather provides ample protection for your belongings, allowing you to travel anywhere in style. However, shopping for the best travel leather bag can be tricky due to the market's rampant counterfeit and inferior bags.
Here's a quick guide on reliable travel leather bags to find one that suits your needs.
Reliable Travel Leather Bag Styles
Traveling in style can help boost your confidence wherever you go. A leather bag can spice up any travel outfit and make it look more sophisticated. Here are some elegant, functional, and reliable travel leather bag styles to choose from.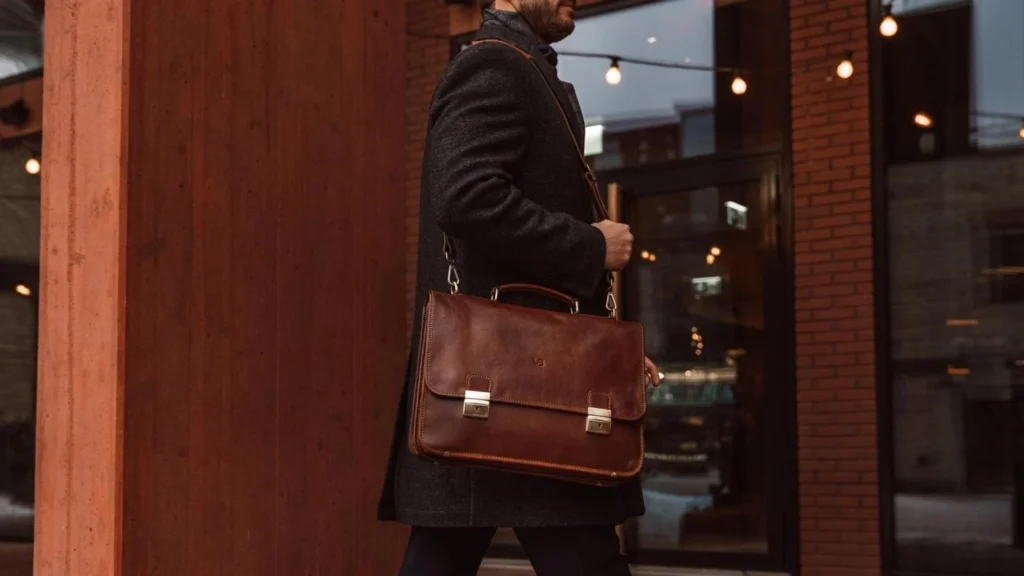 Briefcases
Briefcases are a perfect travel companion for those who mean business. They're functional, classy, and durable. The No.2 leather briefcase (Von Baer) has a satchel-like appearance that's very nice. It goes well with any business outfit, perfect for those who travel for work. 
Duffles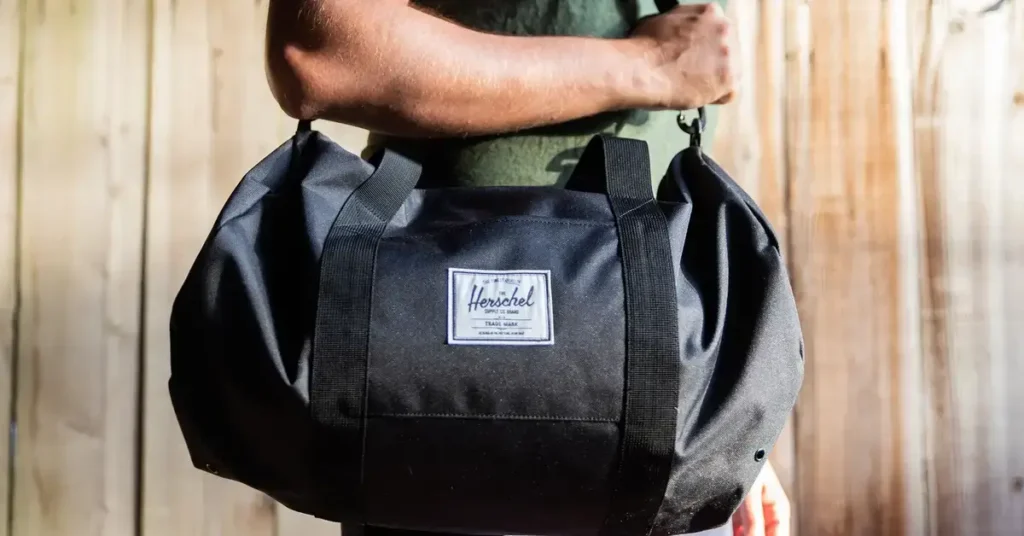 Duffle bags are classic travel bags designed for long vacations due to their large capacity. This style also goes with anything casual yet elevated with leather's elegant touch.
Backpacks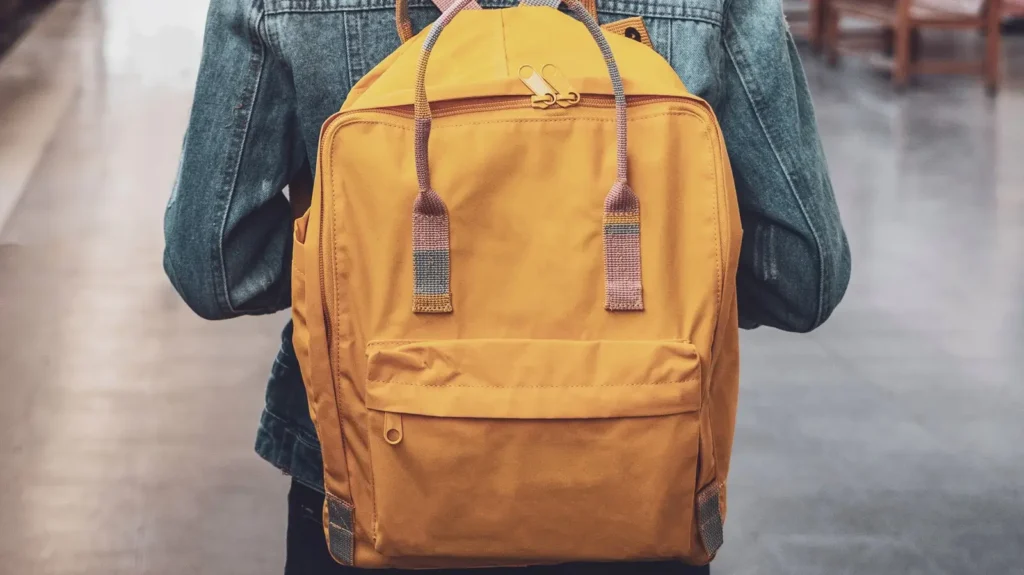 Backpacks are a go-to travel bag due to their function, style, and ease of carry. A leather backpack can also blend well with any travel outfit, from casual to business attire, giving you a sleek look in any setting.
A reliable travel leather bag offers the perfect balance between function and looks. You must know all the qualities to look for and other factors to consider when shopping for one to help you confidently travel.
Factors To Consider When Looking For A Reliable Travel Leather Bag
To get only the best for your next adventure, here are five things to look for in a reliable travel leather bag.
#1. Durability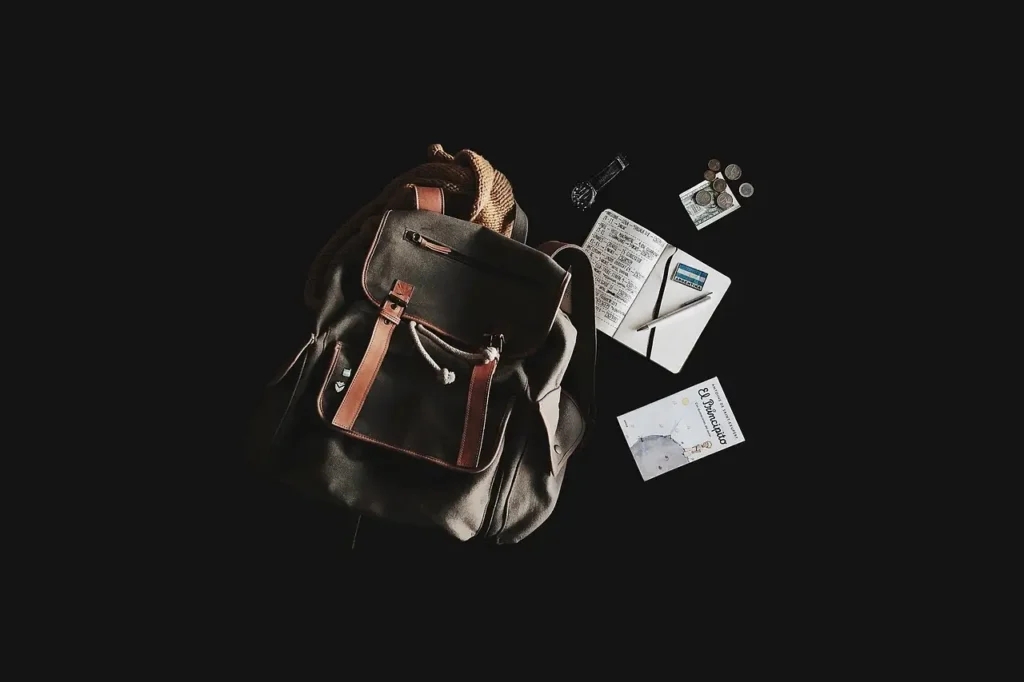 Durability is one of the top priorities when looking for a reliable travel leather bag. It should withstand wear and tear, especially if you're a frequent traveler. As you're shopping for one, consider these factors:
Material: Always look for full-grain and top-grade leather when shopping for a travel bag. A bag made of premium material may be expensive but will last longer. With proper care, you can use it for more than 30 years. 
 Stitches: Loose threads are tell-tale signs of mass-produced leather bags. Premium ones have intricate stitches that satisfy even the keenest eyes.
 Hardware: The zippers should be smooth, and the buttons and buckles should be sturdy. You can see how well the leather bag is created by looking at its hardware.
 Straps And Handles: The straps should be highly durable to withstand wear and tear, especially for travel bags. Since you'll carry heavy items, the handles should be stitched adequately to the bag's structure.
Look for reliable leather bag brands and shops to meet all the standards in durability. 
#2. Sleek Craftsmanship
Leather bag craftsmanship refers to the quality and skill of making leather bags. Some factors that can indicate sleek craftsmanship are:
The type and origin of the leather
 The stitching and finishing of the seams
 The hardware and accessories used
 The design and functionality of the bag
A leather bag with sleek craftsmanship has a smooth and elegant appearance, a durable and comfortable feel, and a functional and stylish design. It is made with high-quality leather that is carefully selected, cut, stitched, and finished. It also has hardware and accessories that complement the leather and enhances the bag's features.
#3. High Capacity
A travel bag should be high capacity. It must fit all your travel essentials and have more room for items you may pick up along your journey. A good-sized bag gives you more flexibility and convenience when packing.
Specifying the capacity is crucial when purchasing a leather bag since the material is sturdy. Unlike other fabrics, like nylon and canvas, it stays in shape. Pick a large bag depending on your purpose to ensure enough room to fit necessary items.
#4. Functionality
A bag's function may differ depending on its type, style, and size. However, travel leather bags share one goal—to make your journey more convenient and comfortable. 
A functional travel leather bag is roomy and has different pockets or compartments to organize your essentials. For instance, a travel briefcase may double as a garment bag to keep your outfit crease-free, a must for business travels. Another example is a leather backpack with a padded laptop compartment with a strap to keep your gadgets safe.
#5. Water-Resistant
Leather may be naturally water-resistant. However, frequent exposure to water and moisture can eventually lead to molds and cracks without proper care. Good thing trusted leather bag makers upgrade their bags' water resistance to meet every traveler's needs.
Full-grain leather holds well in moisture and liquid exposure with regular oiling. Some manufacturers may seal their bags with a waterproof coat or wax to protect the material. Look for one with an upgraded water-resistant feature, especially if you expect to travel during the fall or winter.
Before you go…
A premium leather bag is a reliable travel companion. As you shop for one, always prioritize quality that matches your exciting adventures.
Time to spare? Why not check out:
Disclaimer: Vasttourist always strives for content accuracy. Since the time of publishing, travel-related information regarding pricing, schedules, and hours may have changed. Please see individual websites embedded in this post for the most current trip-planning information.

Unless otherwise stated, Vasttourist does not claim ownership of any images used on our blog site. The respectful owners of all visual content have copyright protection. We try to include links to the sources. If any images are your property and you do not want them to appear on our blog, don't hesitate to contact us; we will take them down immediately. We support properly crediting the original writer, artist, or photographer.