Thrillophilia Reviews: Why Is It One of the Most Popular Travel Booking Sites in India?
Picture this: a treasure trove of over 12,000 distinct travel experiences, curated from 5,000 global suppliers, just waiting for your click.
Yes! Whether you are itching for a heart-pounding adventure or a serene cultural escapade, Thrillophilia promises to have something for you. And guess what? A whopping 30+ million users every year vouch for this and the verified reviews of Thrillophilia certainly back up that claim.
In today's fast-paced world, you, the modern traveler, are on an endless quest for authentic experiences. You crave journeys that not only whisk you away to new destinations but also enrich your soul and create lasting memories.
The allure of unique travel experiences is undeniable. In the vast expanse of online travel platforms, Thrillophilia emerges as India's standout choice.
This article can be counted as one of those Thrillophilia reviews that not only talks about the platform's unparalleled features in detail but also explains why it has the potential to offer the best value for your buck.
So, the next time wanderlust strikes, you know where to turn for an adventure that lives up to its reputation.
A Vision Crafted with Love for Traveling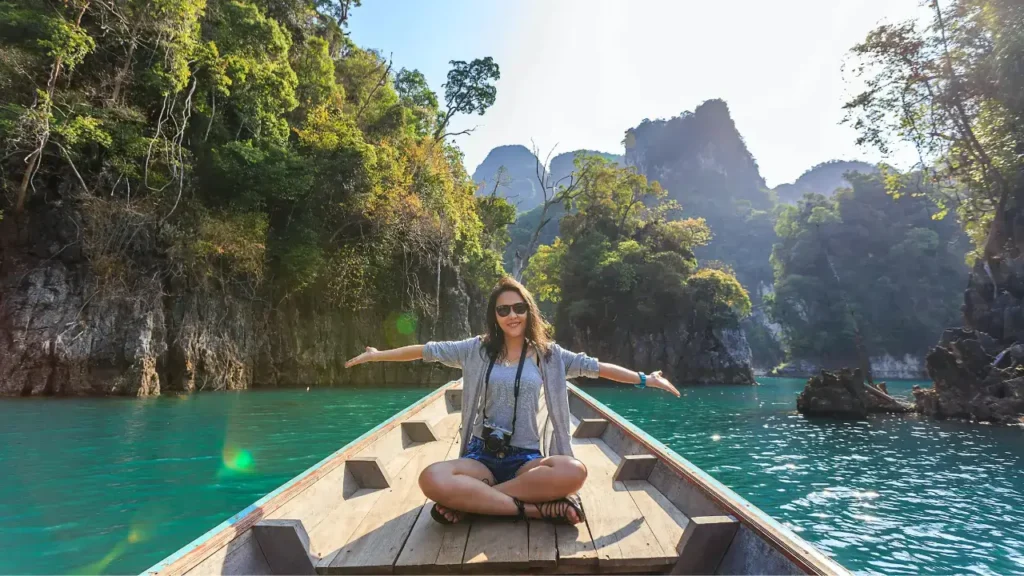 The heart of Thrillophilia lies beyond mere numbers. In the sprawling universe of travel companies, the Thrillophilia Phenomenon shines uniquely bright, truly changing the way the world experiences the world.
Thrillophilia was the idea of Chitra Gurnani Daga and Abhishek Daga, who started it in 2011 as a shared vision between two travelers without a plan or business strategy.
Today, that vision resonates with an astounding 3.5 million plus users every month. Their once-small initiative now serves as the standard for those craving unique adventures.
With its vibrant online presence, from blogs to social channels, Thrillophilia has carved its niche, becoming India's trusted companion in travel.
Naysayers might question and competitors might critique, but the relentless surge of satisfied travelers and the persistent growth of Thrillophilia speak for themselves.
As India's premier travel companion, it not only offers adventures but also ensures that every penny you spend is an investment in unforgettable memories.
The foundational stone of Thrillophilia was not mere business acumen. It was the fusion of Chitra and Abhishek Daga's innate wanderlust, their zeal for exploration, and an audacious dream.
Their aim was not just to create another travel platform but to sculpt a repository that creates unique, affordable travel escapades for global nomads. A vision to offer a universe where every travel whim finds its match, from breathtaking activities to offbeat sojourns.
Crafting Unique Travel Stories
The core essence of Thrillophilia is curation. It is not about sheer volume but about the depth of experience. Their product team, fueled by wanderlust, sifts through the mundane to cherry-pick the extraordinary.
Whether popular or obscure, each experience promises memories that linger. We have some of the Thrillophilia reviews that have frequently highlighted the meticulous care that goes into curating these unique journeys.
Backing these offerings is an outdoor team. Their pursuit ensures that only genuine, top-notch operators find a place on Thrillophilia. Surprise audits, stringent SOPs, and an intricate rating system bear testament to their unwavering commitment to quality.
At Thrillophilia, ambiguity finds no room. Every experience promises authenticity, and every transaction promises transparency. The team's dedication is clear: to ensure travelers like you relish not just any experience but a Thrillophilia experience.
You may like to check out EXPERT GUIDE TO INDIA.
Not Just Another Travel Platform: Crafting Personalized Experiences For Every Traveler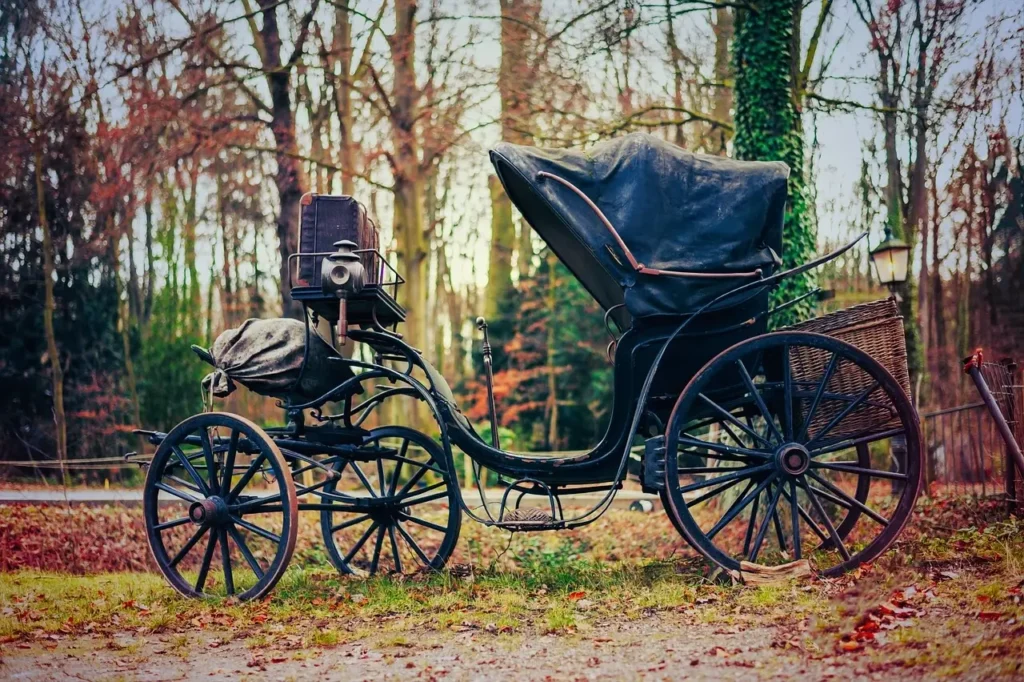 Every traveler possesses a unique rhythm, a distinct heartbeat that drives their wanderlust. Thrillophilia taps into this pulse, offering tailored experiences that resonate with each traveler's soul.
Be it the serenity-seeking individual aiming to find peace amidst Sikkim's monasteries or families desiring to bond over cultural soirees in Udaipur's royal palaces, Thrillophilia crafts moments, not just itineraries.
Local Explorations and Adventures in India
India, with its cultural mosaic, has an array of hidden gems. Thrillophilia ensures you explore each facet. From the bustling lanes of Kolkata, laden with history, to the white sandy beaches of Goa, Thrillophilia's local explorations pull the curtains back on India's captivating tapestry.
Discover the enigma of Varanasi, experience the heritage in Jaipur's palaces, or revel in the folk dances of vibrant Gujarat. With Thrillophilia, you traverse not just geographies but stories, and cultures that have defined India.
Making Memories Around the World
Thrillophilia's vision is vast, transcending India's boundaries to encompass global marvels. With a finger on the pulse of global travel trends, they've created experiences spanning continents.
Ever thought of traversing the Silk Road in Uzbekistan? Or how about a gastronomic journey through Spain's tapas trails? From the serene temples of Bhutan to the vibrant festivals of Brazil, Thrillophilia promises curated global ventures that retain an intimate, personal essence.
Sip on fine wines in Tuscany, or meander through the cherry blossom lanes of Tokyo. Each international escapade resonates with Thrillophilia's signature touch. The glowing online reviews of Thrillophilia highlight this unique approach to global travel.
India's Pride In The Global Sector
A key distinction of Thrillophilia is its commitment to showcasing the subcontinent's wonders. It has indeed sculpted a niche, showcasing India's mesmerizing array, be it the aromatic tea gardens of Darjeeling, the lush green forests of Wayanad, or the daunting heights of Kanchenjunga.
But Thrillophilia's touch extends far and wide. Their curated experiences now beckon you to the historic chambers of Rome's Colosseum, the bustling night markets of Bangkok, and the serene landscapes of New Zealand's South Island.
When you read any online review of Thrillophilia, you'll find this international scope frequently mentioned.
The beauty of Thrillophilia lies in its vision. They believe that travel isn't just about visiting places. It is about diving deep, soaking in the culture, and truly experiencing the locale.
Their handpicked tours, from the camel rides in the sands of Jaisalmer to the Northern Lights chase in Iceland, carry this ethos. They bring you closer to local traditions, making your voyage richer.
Connecting With Travelers Through Stories and Memories
With Thrillophilia's expansive and eclectic offerings, every corner of the world is within your reach. They bridge distances, cultures, and experiences.
What makes them a cut above the rest is their storytelling prowess. Every destination, be it the vibrant streets of Buenos Aires or the peaceful hamlets of Bhutan, is presented as a narrative, waiting to be woven into your personal travel tales.
As you dream of landscapes yet unseen and stories yet untold, Thrillophilia ensures that these dreams morph into tangible memories, one journey at a time.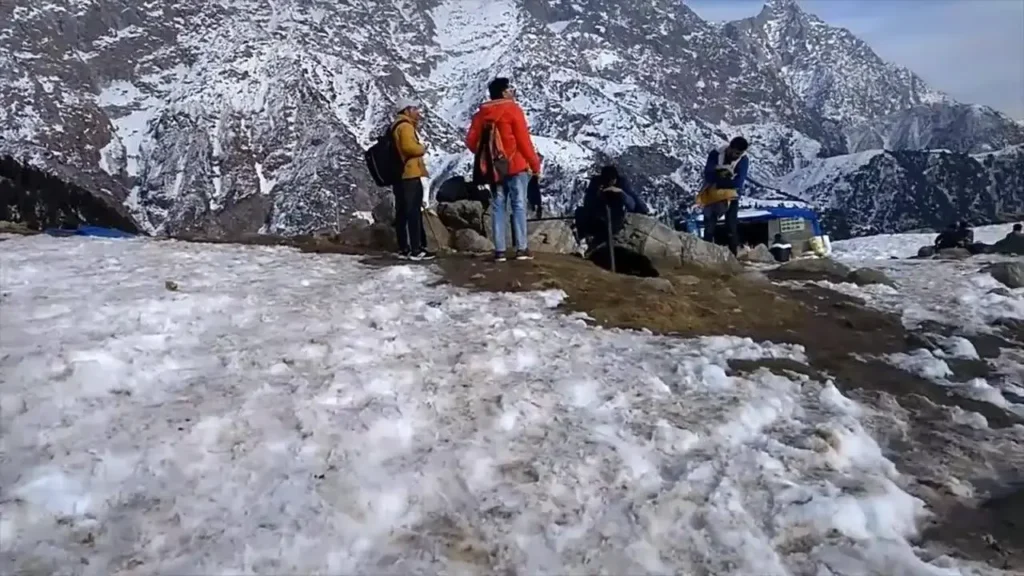 In a landscape where hidden charges can be a common grievance, Thrillophilia sets itself apart by promising transparent and upfront pricing.
Thrillophilia reviews often mention the transparency in pricing as a big plus. And this is for real! You get to see exactly what you are paying for, right from the start. There are no hidden costs, or unexpected surprises. It is a straightforward approach that emphasizes trust and value.
Here's a dive into how they achieve this:
1. Upfront Pricing: A Commitment to Clarity and Trust
Venturing into new experiences becomes genuinely enjoyable when you know there are no hidden costs. Thrillophilia ensures that the price you initially see is the final price you pay. This transparency fortifies the foundation of trust between the company and its travelers.
2. In-depth Descriptions of Travel Packages: Information at Your Fingertips
Thrillophilia makes your planning phase easy by offering detailed and concise information on each package.
The descriptions are carefully crafted to provide you with a clear picture of what to expect from accommodations to activities. You know what's included in your package and what isn't. It is a well-detailed roadmap for your journey.
3. Cancellation Charges: Clear and Fair
Understanding that plans can change, Thrillophilia has crafted a cancellation policy that's both clear and fair. You know precisely where you stand if you need to cancel. The policy is available for you to review at any time, and it aims to be as fair as possible to both parties.
4. Additional Costs: Everything's on the Table
With Thrillophilia, there's no fear of unexpected out-of-pocket expenses. Any additional costs, like optional activities or special meal requests, are clearly stated. You have the full picture before you book, allowing you to make an informed decision.
5. Competitive Pricing: Value for Every Penny
Thrillophilia does not just offer competitive prices; it guarantees them. By continually monitoring the market, they ensure that their offerings are aligned with what's fair and reasonable. The focus is not just on being economical but also on providing genuine value.
6. A Review of Thrillophilia's Hassle-Free Booking Experience
Thrillophilia believes in an honest and straightforward approach, be it in the services they provide or the prices they offer.
The clarity in pricing and the rich detail in package descriptions allow you to choose what suits you best, without any fear of hidden surprises. Your travel dreams are valuable, and Thrillophilia ensures they are realized in a manner that resonates with authenticity, trust, and excellence.
From tranquil retreats to adventurous explorations, every offering is a testament to their commitment to transparency and quality. With Thrillophilia, you embark on a travel experience where every detail is laid out, every expectation is met, and every dream becomes a reality.
You may also like to check out Travel Essentials For A Memorable Trip.
Quality Over Quantity: The Thrillophilia Assurance
Navigating the vast terrain of travel, Thrillophilia emerges as a beacon of commitment and excellence. Here is how they maintained a top-notch quality experience and gained authentic trust & verified reviews of millions of travelers:
1. Flawless Blending of Operator Rating System
When you are making travel decisions, feedback from fellow adventurers becomes paramount. Thrillophilia's operator rating system collects reviews, giving you a concise picture of what to expect.
By integrating real-time feedback, they ensure a continuous barometer of service quality, helping you make well-informed choices.
2. Regular Audits: A Tradition of Excellence
Consistency is the hallmark of great service. Thrillophilia goes above and beyond with its regular audits, meticulously inspecting its expansive network. From that secluded homestay in Shimla to the bustling resort in Greece, every offering is scrutinized.
This unwavering commitment to consistent quality ensures your experience remains unparalleled, irrespective of your destination.
3. Continuous Improvement: Always on the Ascent
Perfection is a moving target, and Thrillophilia knows this all too well. By adopting a policy of continuous improvement, they constantly refine and elevate their offerings.
Feedback isn't just collected; it is acted upon. It is this proactive approach that ensures your journey with them remains a step ahead of the rest.
4. Ensuring Safe and Quality Experiences
Of many that we read, reviews of Thrillophilia emphasized the high safety standards the company offers. And that's a reality. Your safety isn't a feature; it is a guarantee.
Thrillophilia has set stringent standards, ensuring that every aspect of your trip, from equipment to instructors, is top-notch. With them, your adventure is not just exhilarating but also put in a cocoon of safety.
Accommodations With A Heartbeat
At the heart of every journey is the choice of where to lay your head. Thrillophilia makes that decision not just effortless but also delightful.
Picture yourself nestled amidst the green canopies of a rustic homestay in the Western Ghats or sipping champagne overlooking Barcelona from a luxury resort. Each selection within Thrillophilia's repertoire is a doorway to a novel experience.
The Authenticity Factor
What truly sets Thrillophilia apart is its devotion to authenticity. We found out that the reviews of Thrillophilia, which emphasized this, cited how the platform isn't merely an aggregator of places to stay but curates experiences that are deeply intertwined with the locale's essence.
We found out that this was for real. When you choose a mountain lodge in the Himalayas or a resort on a beach, you are getting an abode built and run by locals, echoing their traditions and lifestyles, offering you a slice of their daily life.
Accommodating Every Traveler:
Every traveler is unique, and so are their preferences. Understanding the nuanced needs of modern travelers, Thrillophilia has meticulously crafted an expansive network.
Whether it is the minimalist traveler seeking solace in nature or the luxury aficionado wanting opulence in every detail, Thrillophilia's spectrum caters to every shade of travel desire. The breadth and depth of their offerings ensure every traveler finds their match.
A Variety of Places to Stay: What Thrillophilia has to Offer
Thrillophilia's accommodations in India are more than just places to rest – they're experiences awaiting discovery.
1. Homestays – A Homely Retreat:
Nestled in the heartlands of India's most captivating regions, Thrillophilia's homestays offer an intimate embrace of local life.
Whether it is sipping butter tea with a Ladakhi family or sharing stories by a fireplace in Himachal, these stays capture the essence of India's diverse culture.
2. Treehouses – Nature's Lullaby:
Imagine waking up to birds serenading you from the dense foliage of Wayanad or Coorg. Thrillophilia's treehouses are sanctuaries elevated amidst nature, offering panoramic views and tranquil moments.
3. Houseboats – Floating Dreams:
Glide gently through the serene backwaters of Kerala, with palm-fringed horizons and reflective waters. Their houseboats in Alleppey and Kumarakom bring the rhythm of water and luxury together, crafting an experience that's uniquely Keralite.
4. Luxury Resorts – Epitomes of Elegance:
From the sun-kissed beaches of Goa to the grandeur of Rajasthan's palaces, Thrillophilia's curated collection of luxury resorts promises opulence, unparalleled service, and indulgence.
Global Footprints – Accommodations Around the World:
As you traverse overseas, Thrillophilia continues to be your trusted partner, offering an array of accommodations that resonate with the spirit of each destination.
1. Glamping – Wilderness with a Touch of Glamour:
From the serene coasts of Bali to the dense jungles of Sri Lanka, their glamping experiences merge the thrill of camping with modern-day luxuries.
2. Villas – Your Private Escape:
In destinations like the Maldives and Thailand, villas offered by Thrillophilia stand as private paradises. With private pools and bespoke services, each villa is a realm of luxury unto itself.
3. Safari Lodges – Wild Encounters:
In the heart of Africa's vast savannahs, their safari lodges provide front-row seats to nature's grand spectacle. Whether it is the great migration in Tanzania or lion prides in Kenya, these lodges are gateways to untamed wonders.
4. Hostels – Community and Comfort:
Perfect for those with wanderlust on a budget, Thrillophilia's hostels across Europe, Australia, and Southeast Asia ensure comfort, camaraderie, and memories that last a lifetime.
5. Hotels & Resorts – A Wide Variety of Choices:
From boutique hotels tucked in urban alleys to sprawling resorts on secluded beaches, Thrillophilia boasts a diverse portfolio. Catering to every traveller's budget and preference, both in India and abroad, they ensure quality, comfort, and a touch of uniqueness in every stay.
Informed Choices with Transparency
No more second-guessing or unpleasant surprises. What you see is what you get. Every detailed insight about accommodations, from amenities to guest reviews of Thrillophilia, is presented transparently. Real data supports your decisions, ensuring that each one is wise.
The digital realm can often be misleading, but Thrillophilia prides itself on its transparency. Every piece of information, from the thread count in your bed linen to the origin of the ingredients in your meal, is detailed.
Reviews of Thrillophilia from fellow travelers, genuine photographs, and in-depth descriptions ensure that your expectations align perfectly with reality.
Thrillophilia's Premier Accommodation and Tour Operator Network
As India's premier online travel platform, Thrillophilia epitomizes the promise of "Making travel easy, safe, and accessible to all." Their offerings span adrenaline-rich adventures to enlightening cultural tours. A cornerstone of their success is their meticulously curated network of top-tier hotels and tour operators.
Clients consistently praise the pristine accommodations, exceptional services, and genuine portrayal of amenities through photos and descriptions, as well as reviews of Thrillophiliaon the platform.
The tour operators, revered for their professionalism and deep local insights, ensure every itinerary is delivered with precision.
Thanks to a stringent vetting process, Thrillophilia guarantees unparalleled quality across their services. Their unwavering commitment has solidified their position as India's trusted travel booking hub, setting the gold standard in the industry.
Support System: Traveling with a Safety Net
In the vast world of travel, unexpected changes can sometimes throw a spanner in the works. Whether it is a last-minute itinerary change or an urgent query, with Thrillophilia, you are never alone.
Their 24/7 customer service ensures you always have a reliable partner by your side. So, even if you find yourself amidst the busy streets of Paris or the tranquil vineyards of Tuscany, your travel concerns are just a call away from being addressed.
Travel with Assurance: Personalized Assistance
Thrillophilia understands that no two travellers are the same, and neither are their problems. Hence, they prioritize providing personalized assistance tailored to your unique travel hiccups. Misplaced your tour voucher? Uncertain about a local guideline? Their adept team is trained to offer solutions that fit precisely to your situation, ensuring you continue your journey with confidence and ease.
Building Trust with Transparency
When you are miles away from home, reliable and accurate information is golden. Thrillophilia's commitment to transparency ensures you are never kept in the dark. Be it details about a quaint bed and breakfast in Santorini or specifics of an adventure in New Zealand, you will always know what to expect.
A Testament to Quality: Overwhelming Customer Satisfaction
The joyous tales of travellers echo Thrillophilia's commitment to excellence. It is not just about booking a tour; it is about crafting memories, embracing adventures, and realizing dreams. The plethora of positive testimonials is evidence of their unwavering dedication to your travel aspirations.
Thrillophilia has indeed revolutionized the realm of travel with its comprehensive support system. With their team by your side, every journey you undertake promises to be a seamless blend of excitement, exploration, and above all, ease. The road might be long, but with Thrillophilia, you will never walk it alone.
Not Just Numbers: Real Stories, Real Experiences
Unlocking dream destinations and offering unparalleled experiences, Thrillophilia stands as a testament to uncountable memories crafted for its users.
Its impeccable service is best encapsulated not just by numbers but by the heartfelt Thrillophilia reviewsof those who've embarked on journeys with them, snippets of which are mentioned below.
Journey to Dazzling Dubai: A Review of Thrillophilia for Dubai City Tour:
"It has been a great experience with pure enjoyment. All the attractions we visited were really beautiful, especially Burj Khalifa and Palm Islands. Very helpful guide and good support from Thrillophilia too."
Unforgettable Escapade to Leh Ladakh: A Review for Leh Ladakh Group Tour Package:
"Hi team Thrillophilia, this was my first experience with you and thank you for making it so wonderful. Ladakh was always on my bucket list… Thank you for making my dream vacation memorable. + well planned + trained and knowledgeable drivers + comfortable and hygienic accommodations + covering almost all the points + affordable + highly recommended."
Stories like these are affirmations of Thrillophilia's dedication to making your travel dreams tangible. When you embark on a journey with Thrillophilia, know that you are in for an experience where every detail resonates with care, commitment, and authenticity. Your dream destinations await, and with Thrillophilia, those dreams transform into memories you will treasure forever.
Innovation and Adaptability: Keeping Pace with the Digital Age
In an era where smartphones rule, Thrillophilia ensures that your travel dreams are just a touch away. Their mobile-friendly interface guarantees that whether you are on a tablet or smartphone, navigating their vast array of offerings feels as breezy as a beach vacation.
More than Just Blogs: A Traveler's Handbook
While some sites have travel blogs, Thrillophilia goes a step further. It doesn't just inspire but also educates its visitors. From insightful destination guides to invaluable travel tips, they ensure your journey starts well before the actual trip. Through tales shared by fellow travellers, they bridge the gap between imagination and reality.
Click, Confirm, Commence Adventure
Gone are the days of complicated booking processes. With Thrillophilia, a few clicks are all it takes to cement your next adventure. Whether it is an adrenaline-packed activity, a serene getaway, or the perfect accommodation, their platform transforms your wishes into confirmed plans seamlessly.
Embracing the digital age isn't merely about staying relevant for Thrillophilia; it is about enhancing your travel experience. By merging innovation with adaptability, they ensure that in the evolving digital landscape, your travel aspirations are always catered to with finesse and simplicity.
Thrillophilia: Nurturing Nature and Communities
Thrillophilia's commitment to the planet is undeniable. Through their various travel packages, they lay the blueprint for sustainable adventure, infused with respect for nature's fragility. They encourage you to be mindful of your environmental footprint, providing guidance on waste management and conservation techniques. Whether it is a trek in the Himalayas or a beach holiday in Goa, they make sure your travel choices are aligned with eco-friendly principles.
Helping Local Communities Grow by Working Together
But the sense of responsibility goes beyond just the environment. Thrillophilia's strong connection with local communities is the heartbeat of their operations. By fostering partnerships with regional businesses, they play a key role in boosting local economies. From boutique hotels to artisan craftsmen, their network of local collaborations ensures that tourism's economic rewards reach the very heart of the community. It is a travel approach that not only brings you closer to authentic experiences but uplifts the livelihoods of the locals.
Honest Reasons of Thrillophilia's Success Over Competitors
Here are some reasons why Thrillophilia is better than its competitors in the industry:
Diverse and Authentic Travel Experiences
Among numerous travel platforms, Thrillophilia shines bright by offering diverse travel experiences that resonate with the heart of modern explorers. The allure lies in their devotion to authenticity. When you explore through Thrillophilia, you are delving deep into local cultures, getting more than just a surface-level glimpse.
Using the Power of Technology
In this digital age, Thrillophilia has adeptly married technology with travel. A seamless online booking process, a user-friendly interface, and an emphasis on enriched user experiences make the platform stand out, ensuring safety and affordability.
Empowering Local Communities
Where many platforms may miss the mark, Thrillophilia excels in fostering collaborations with local businesses. It is not just about travel; it is about empowering regional economies and reinforcing local livelihoods.
A Green Footprint in Travel
Your adventures with Thrillophilia are greener than ever. They champion eco-friendly travels, ensuring that you leave a minimal carbon footprint while maximizing memories. Their tie-ups with local suppliers underscore their commitment to both sustainability and regional economic growth.
Unique Selling Points Marking Thrillophilia's Success in Travel Space
Diverse Destinations:
From the serene landscapes of Thailand to the bustling streets of Amsterdam, Thrillophilia spans over 55 countries, ensuring a global experience.
Value for Money:
Thrillophilia's best price guarantee means you are not only getting unique experiences but also at competitive prices, emphasizing value over mere cost.
A Wealth of Reviews:
With over 1.2 million verified traveller reviews, you are never in the dark about what to expect.
Tailored Travels:
With customizable itineraries, your trips are truly your own, reflecting your interests and passions.
Round-the-Clock Support:
Travel uncertainties can arise anytime. Thrillophilia's 24/7 customer support ensures you are never alone in your journey.
Local Insights:
What's better than global adventures? Global adventures infused with local expertise. Thrillophilia's team offers invaluable local tips, transforming your trips into richer experiences.
Fair Refund Policies:
While the standard policy emphasizes finality in bookings, exceptions are made based on circumstances, ensuring customer-centric flexibility.
While no platform is without its challenges, Thrillophilia's strengths overshadow common concerns. Their unwavering commitment to enhancing travel experiences, bolstering local communities, and championing sustainability make them a top choice for discerning travellers.
The road less travelled beckons. Your next chapter filled with transformative experiences is merely a click away. So, for those seeking to script tales of unparalleled adventures, let Thrillophilia be the guiding star on your horizon for an authentic, empowered, and eco-friendly exploration.
Disclaimer: Vasttourist always strives for content accuracy. Since the time of publishing, travel-related information regarding pricing, schedules, and hours may have changed. Please see individual websites embedded in this post for the most current trip-planning information.

Unless otherwise stated, Vasttourist does not claim ownership of any images used on our blog site. The respectful owners of all visual content have copyright protection. We try to include links to the sources. If any images are your property and you do not want them to appear on our blog, don't hesitate to contact us; we will take them down immediately. We support properly crediting the original writer, artist, or photographer.